update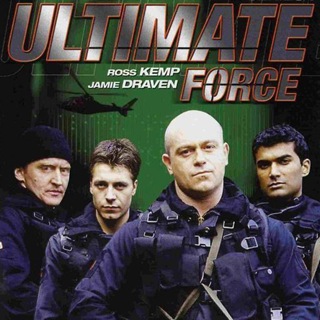 Season 0
not specified

1: Season 1 Feature

not specified

2: Season 2 Feature

not specified

3: Season 3 Feature
Season 1
Monday, September 16th, 2002

1: The Killing House

It's a baptism by fire when new recruits Jamie Dow and Alex Leonard join the SAS's elite fighting force team. Hot on the heels of an explosive hostage-rescue exercise in the regiment's Killing House, Red Troop led by charismatic Sergeant Henno Garvie is called to take command of a bank siege. This time the life or death situation is dramatically and tragically real.

Wednesday, September 18th, 2002

2: Just a Target

As Red Troop bury Sam Leonard, a gunman shoots at a prominent European banker using an awesomely powerful sniper's rifle. He misses and the SAS are scrambled to find the gun and the British anti-globalist group suspected of carrying out the shooting. Jamie infiltrates the eco-warriors, convincing them of his skills as a sniper. But when things go wrong, it's not just a banker's life that is threatened.

Wednesday, September 25th, 2002

3: Natural Selection

Ten hopeful recruits to the SAS face their final and toughest challenge yet - a three-day combat survival course in the Welsh mountains, where they must evade capture by 40 Paras while navigating rough terrain and swollen rivers. Mick Sharp hopes to join his mate Jamie in the regiment, but Henno is out to make life difficult for him. But when two soldiers are found dead, it appears an even greater danger lurks in the woods.

Wednesday, October 2nd, 2002

4: Breakout

Red Troop is called to a pharmaceutical laboratory after three Chechens break in to an area where scientists are working on a vaccine for a deadly form of anthrax. The gang threaten to release the anthrax, killing thousands, unless they are given money. Caroline gains access by posing as a doctor but Henno is captured and shot. Is blowing up the building and everyone inside it the only solution?

Wednesday, October 9th, 2002

5: The Killing Of a One-Eyed Bookie

Jamie is kidnapped during a violent ambush in Northern Ireland while impersonating Bill Gracey, a politician whose life is in danger. Henno is furious, knowing his protégé faces torture and likely death. Breaking orders, he heads off into the Republic with Caroline in search of Cullen, a republican double agent, while Jem and Twamley do some digging of their own. Can they find Jamie before time runs out?

Saturday, October 12th, 2002

6: Something To Do With Justice

Henno and Twamley are kicked out of the regiment, despite saving Jamie's life in Ireland. The others, under Johnny Bell's command, are sent on a classified mission to Bosnia to 'lift' wily war criminal Glasnovic. To their surprise, Henno and Twamley are also there, training militia men. Reunited, Red Troop close in on Glasnovic but the blood bath leaves one of them fighting for their life.
Season 2
Wednesday, June 18th, 2003

1: Communication

Red Troop of the SAS is back in action when a ship docks at Southampton with a suspicious crew. Jamie and Henno sneak on board to plant a tracker, but the operation goes wrong - they lose radio contact with base and are forced to kill a man. Caroline poses as a customs officer to help them escape, but events get out of control and a tremendous gun battle leaves Red Troop in the firing line.

Wednesday, June 25th, 2003

2: Mad Dogs

The firefight against French Special Forces aboard the Dowager Joan has left Jem dead and Caroline in a coma, while the rest of Red Troop face a full judicial inquiry that could land them in jail. Dempsey tries to rally the troops but Louis and Jamie don't want to toe the party line. And the men are shaken up by the arrival of a tough new troop commander, Captain Ian Macalwain.

Wednesday, July 2nd, 2003

3: Wannabes

Red Troop targets a hard-right group of suicide bombers who are responsible for blowing up a nightclub and café. The Soldiers of Destiny want to 'repatriate' non-Aryans and outlaw homosexuality, and give the government just 48 hours to meet their demands. Then Jamie discovers that Suzi, a leader of the group, is a lesbian. But can the SAS find her before more innocent people die?

Wednesday, July 9th, 2003

4: The List

Red Troop is offered an unofficial black bag heist to steal a list of terrorist targets from a vault. Controlled by an American diplomat, the deadly list is held in a virtually impenetrable security centre, accessible only through sewers and an old wartime bunker. With help from expert safe-cracker John Magnusson, all except Macalwain agree. But if they are caught, the SAS will disown them.

Wednesday, July 16th, 2003

5: What in the Name of God...

Red Troop is called to a siege at a religious commune where Gulf War veteran Omega is holed up with his disciples after shooting dead two police officers. Henno is reluctant to attack with children in the house, but then Omega turns his guns on a follower. Going through an underground culvert, the SAS must act silently and decisively. But things are getting messy in their personal lives...

Wednesday, July 23rd, 2003

6: Dead Is Forever

The SAS face losing their leader when Dempsey is taken captive while protecting Overseas Development Minister Nicky Strong on a Top Secret visit to Tblisi, Georgia. Red Troop is scrambled to the rescue but they unwittingly play into the hands of the kidnapper. In such dangerous terrain the odds are stacked against them - and Dempsey. And Henno has a personal score to settle.
Season 3
Saturday, January 8th, 2005

1: Deadlier than the Male

Terrorists take a passenger plane to Hong Kong hostage and three new members join Red Troop.

Saturday, January 15th, 2005

2: Never Go Back

Red Troop are caught in a battle between rival forces while on an unofficial visit to Zimbabwe

Sunday, January 23rd, 2005

3: Class of 1980

Henno comes face to face with Al Qaeda when terrorists seize the Italian Consulate. The notorious Al Djouf threatens to blow up a truck using his mobile phone, unless all prisoners held in Guantanamo Bay are released. The SAS attack and mobile networks are shut down, but Al Djouf has friends on both sides - and the clock is ticking towards an explosion in the capital. This episode features the Italian Consulate Siege

Saturday, May 7th, 2005

4: Weapon of Choice

The SAS is sent to Chechnya to find rebel leader Movzar Mazayev. Henno mistrusts Russian Special Forces agent Vasily who is assigned to help them. The soldiers close in on Movzar's fiery sister Sapiyat but intelligence officer Kathy is taken hostage. In this conflict where political ideals and personal tragedy overlap, can Red Troop bring down their targets and rescue Kathy? This episode also features the Battle of Galashki
Season 4
Saturday, April 29th, 2006

1: Changing of the Guard

With newly appointed Captain Fleming in place, Red Troop are dispatched to a former Soviet state in a race to save the kidnapped daughters of a British diplomat. As the rest of the troop track the armed rebels through dense forest, an injured Henno is left behind at base where he comes to suspect there is a mole amongst them...

Saturday, May 6th, 2006

2: Charlie Bravo

Red Troop fly to Colombia to train a hapless contingent of local soldiers for an upcoming assault on a cocaine factory. Without warning, the mission is brought forward and Henno begins to suspect a hidden agenda. Will Red Troop be able to save this shambolic platoon from certain death?

Sunday, May 18th, 2008

3: The Dividing Line

Red Troop are drafted in with their American counterparts to apprehend an infamous Al-Qaeda terrorist in the White Mountains of Afghanistan. Tensions run high as the troops battle for control. Can they overcome their rivalry in time to stop the terrorist before he implements his co-ordinated attacks against the West? This episode features the Hunt for Hassan.

Sunday, May 25th, 2008

4: Violent Solutions

Red Troop monitor a suspected weapons dealer Stuart Dicken who leads them into an armed stand-off with an East End drugs gang. When the gang hijack a tour bus, Becca places herself in the line of fire. Can Red Troop stop the hijackers before Becca's true identity is revealed?

Sunday, June 1st, 2008

5: Slow Bomb

When a routine security check on a nuclear power plant goes disastrously wrong, Red Troop find themselves hunting the mercenaries responsible for stealing a can of glow in the dark Cobalt 90. As London is shut down, Red Troop race to stop the detonation of a dirty bomb and the certain devastation of the capital. The Troop then had to spend a large amount of time on the run