update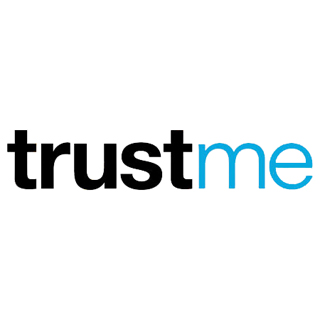 Season 1
not specified

13: The More Things Change

Saturday, November 4th, 2000

1: Episode 1

Monday, February 2nd, 2009

2: All Hell the Victors

Monday, February 9th, 2009

3: But Wait, There's More

Monday, February 16th, 2009

4: Au Courant

Monday, February 23rd, 2009

5: Way Beyond the Call

Tuesday, March 3rd, 2009

6: Promises Promises

Tuesday, March 10th, 2009

7: Damage Control

ason and Conner both face financial upset revolving around work, but for very different reasons. Mason struggles with the raise he never got an unaware Erin hires a contractor for some home renovations while Conner must repay the company after some questionable expense reports come under review. Sarah is at the end of her rope without a partner while she continues to work on the bane of her existence: hair care. Suddenly she finds herself competing with her co-workers' campaigns and wonders if she can turn her bad luck string around.

Tuesday, March 17th, 2009

8: What's the Rush?

Competition gets fierce for Mason and his team when they try to win a new energy drink account. But things become complicated when he learns the client is having a beyond-professional relationship with someone on the team. Sarah decides to try a dating service to help her find a perfect mate, but may end up regretting it all when she allows Conner to help her fill out her profile. Erin decides to pop in for a visit when she thinks that Mason may have interests outside of their marriage.

Tuesday, March 17th, 2009

9: Odd Man Out

Conner finds himself in a jam when he vouches for his former partner who is unable to come through on a freelance deal. While trying to nap a spotlight beer account, Sarah draws attention from Simon, who decides to bring his group into the race. Once again upsetting the balance at home, Mason learns a valuable lesson when he meddles in Haley's love life.

Tuesday, March 31st, 2009

10: Thanks, I Needed That

Mason questions his career choice when he receives an unsatisfactory job review. In order to deal with the team's neuroses, Tony decides to bring in an expert in business psychology. Meanwhile, Sarah's personal life may be settling down when she and her boyfriend step up their relationship.

Tuesday, April 7th, 2009

11: Norming

Sarah finds herself at odds with both Mason and the director of the team's Dove commercial when she and the director disagree and Mason fails to back her up. Meanwhile, Tony recruits Conner to help him steal a forgotten account from another group, which drives an even larger wedge between Conner and Mason.

Tuesday, April 7th, 2009

12: You Got Chocolate in My Peanut Butter

Mason finally gets the recognition he so desperately craves when Denise gives him the credit, and another promotion, for winning a massive account for the team. While Conner gets an update about his short-lived relationship with Diane, Sarah is questioning whether to continue her current relationship or the best way to end it.