update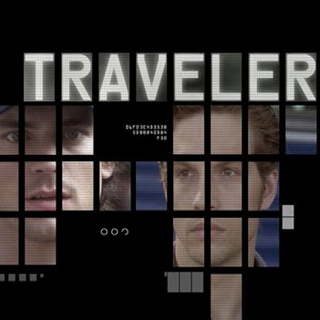 Season 0
not specified

1: Unaired Pilot
Season 1
not specified

0:

not specified

9: Delete_me

Posted by David DiGilio (Creator, Writer and Producer of Traveler, 2007) to his blog on TVGuide.com on September 28, 2007, following the disappointing announcement that ABC had canceled this excellent, fast-paced drama after only 8 episodes: "I offer this final blog entry… the once promised and now delivered closure that you guys deserve. "

Thursday, May 10th, 2007

1: Pilot

Good friends Jay, Tyler, and Will have done just about everything together for the past two years, but being together ends today. Jay and Tyler become prime suspects in a terrorist bombing at a famous New York City museum after rollerblading through it as a prank.

Wednesday, May 30th, 2007

2: The Retreat

Jay and Tyler arrive at Carlton Fog's safe house, but they question the loyalty of a power broker who has been assigned by Fog to help them. Meanwhile, FBI agents question Jay's girlfriend, Kim.

Wednesday, June 6th, 2007

3: New Haven

Jay and Tyler return to New Haven in an attempt to locate items that may prove their innocence. Meanwhile, Carlton Fog holds a press conference in regards to his choice to shelter his son.

Wednesday, June 13th, 2007

4: The Out

Jay and Tyler head to Deer Harbor, Maine, Will's hometown. The FBI discovers new evidence regarding the museum bombing. Meanwhile, Jay and Tyler talk to a woman who had planned to leave her hometown with Will after the bombing.

Wednesday, June 20th, 2007

5: The Tells

Jay and Tyler's search leads them to Boston where a security box is uncovered containing aliases Will used and evidence about the bombing. After being captured by his bosses, Will Traveler undergoes interrogation and reveals what happened on the day of the Drexler bombing. A key arrest made by the FBI shows that the Drexler conspiracy goes far beyond what they had initially imagined.

Wednesday, June 27th, 2007

6: The Trader

Tyler and Jay risk a return to New York in order to investigate possible financial ties to the bombing. While Will Traveler seeks to avenge his girlfriend's death and bring down the organization, the FBI discovers that one of their own might be involved in the conspiracy.

Wednesday, July 11th, 2007

7: The Reunion

For the first time since the bombing Jay and Kim reunite. Meanwhile, Will is searching for Maya's killer in New York. After discovering FBI ties to the bombing Tyler must stop Jay and Kim from taking evidence to Agent Marlow.

Wednesday, July 18th, 2007

8: The Exchange

Jay and Tyler reunite with Will in an effort to take down the man behind the bombing. Elsewhere, Agent Marlow is abruptly taken off the Drexler bombing case.