update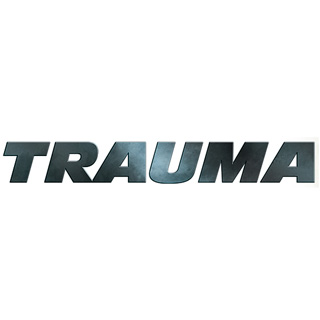 Season 1
Monday, September 28th, 2009

1: Pilot

We meet the first responder paramedics team from San Francisco City Hospital. They rescue by land, by sea or by air to reach and save to their victims in time. In this episode, tragedy hits close to home, and the lives and paths of each member of the team are forever changed.

Monday, October 5th, 2009

2: All's Fair

Lives hang in the balance when a car crashes into a local street fair. Nancy is assigned to a new partner, while Rabbit teaches Marisa a lesson.

Monday, October 12th, 2009

3: Bad Day At Work

Boone's marital problems come second when an arm man starts to shoot in a rampage at an office. This problem forces Rabbit and Nancy to work together for the first time in over a year, with a injured hostages. Meanwhile, Marisa learns that she's more similar to Rabbit than she thought.

Monday, October 19th, 2009

4: Stuck

Tyler and Boone are called following an explosion at a Chinese restaurant. Meanwhile, Nancy's training is put to the test, and Rabbit reacts to a bumpy flight.

Monday, October 26th, 2009

5: Masquerade

Tyler and Boone are on the scene when chaos erupts at a Halloween party. Meanwhile, Nancy and Glenn's shift takes an unusual turn. Elsewhere, a secret is revealed that can change a partnership.

Monday, November 2nd, 2009

6: Home Court

The tables are turned as Nancy and Glenn find themselves on opposing sides of a trauma. Elsewhere, the on-scene priorities of Boone are questioned, and Rabbit has a surprising reaction while treating a patient.

Monday, November 9th, 2009

7: That Fragile Hour

Glenn risks everything to follow his heart's desire. Rabbit helps a patient cope with a tragic loss. And an old friend surprises Marisa.

Monday, November 16th, 2009

8: M'Aidez

The team responds to a chaotic accident involving a wedding at sea and a speedboat collision. Elsewhere, Nancy takes a break from her hectic schedule to bond with her family.

Monday, November 23rd, 2009

9: Thank You

Thanksgiving travel is halted when an airliner is forced to make an emergency landing, causing the entire team to be deployed to deal with the situation.

Monday, November 30th, 2009

10: Blue Balloon

As a bad batch of heroin hits the streets of San Francisco, Glenn questions Nancy's judgment during an encounter with a "frequent flyer." Meanwhile, a bizarre theft sends Marisa on wild goose chase. Elsewhere, Boone contemplates his future and takes a new step, while a romance begins to take off.

Monday, March 8th, 2010

11: Tunnel Vision

Nancy's claustrophobia puts her patient at risk while Rabbit assists an injured bank robber.

Monday, March 15th, 2010

12: Protocol

Glenn handles a procedure by the book and loses a patient, bringing the whole station under a "probie curse." Meanwhile, Rabbit's suspension leads him to mandatory therapy sessions to regain his wings as his relationship with Nancy intensifies. Elsewhere, Marisa deals with a new partner, while Boone and Tyler have a patient jump out of the rig.

Monday, March 22nd, 2010

13: 13

Rabbit has a breakthrough in therapy that reveals a traumatic event from his past. Meanwhile, Nancy and Dianas difference of opinion puts a patients life at risk. Elsewhere, Tyler and Boone consider their futures, as Glenn reaches a career milestone.

Monday, March 29th, 2010

14: Targets

Nancy and Glenn get caught in the crossfire as a sniper takes San Francisco hostage. Rabbit and Marisa are torn between instinct and protocol as each emergency medical call could be a trap. Meanwhile, Boone must learn to adapt to Tyler's new paramedic status and medical knowledge.

Monday, April 5th, 2010

15: Scope of Practice

Nancy comes under fire for ignoring protocol when treating a high school cheerleader and her actions put Dr. Joe in the hot seat and their relationship on the line. Meanwhile, Rabbit and Marisa are quarantined after being exposed to a patient with meningitis. Elsewhere, a misunderstanding puts Boone's partnership with Tyler to the test.

Monday, April 12th, 2010

16: Frequent Fliers

A patient who regularly abuses the system calls again for help. Nancy has problems with her father's new job and Boone disagrees with Tyler on how to treat a patient at a mosque. Also, a dream unsettles Marisa at work.

Monday, April 19th, 2010

17: Sweet Jane

In the process of gathering stories for his book, Glenn finds himself discussing unusual calls with his work mates and ends up hearing much more than he imagined. Elsewhere, Tyler's dad comes to town for a visit.

Monday, April 26th, 2010

18: Crossed Wires

Communications breakdown throws everyone into chaos and scrambling to the wrong locations.