update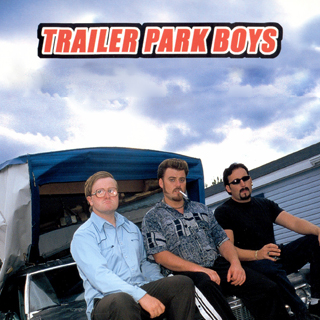 Season 0
0: NO DVD EXTRAS, READ THE RULES!

not specified

159: TPB8 On Set - Day 5 : J-Roc & the Roc-Pile

Bubbles tries to join the Roc-Pile as a rapper with the handle "Bubble Wrap". Watch to see if he succeeds!

not specified

160: TPB8 On Set - Day 6 : Lahey Goes On

Mr. Lahey explains how shit in Sunnyvale reflects the state of the universe. He philosophizes about life, particle physics and the fact that we're in control of our own destiny.

not specified

161: TPB8 On Set - Day 6 : Lahey's Bedroom Tour

Mr. Lahey gives us a tour of his bedroom

not specified

162: TPB8 On Set - Day 7 : Randy Checks his Oil

With Mr. Lahey going into retirement, Randy talks about changes at the trailer park

not specified

163: TPB8 On Set - Day 7 : Zesty Mordant

Ricky has a complaint about Zesty Mordant chips. Hope you're watching FryToe-Lay!

not specified

164: TPB8 On Set - Day 8 : Bubbles Interrupted

George Green interrupts Bubbles and the Camera Dicks at the local mall because they don't have a shooting permit

not specified

165: TPB8 On Set - Day 9 : Tear Stick

Bubbles complains about the chemicals they use to make him shed a tear during the shoot. Around the 24 second mark, Director Warren Sonoda walks into shot and asks for "Just one take"

not specified

166: TPB8 On Set - Day 9 : Bubbs Isn't Wrapped

Bubbles can rock a piss without being interrupted by the Camera Dicks. Bubbles has been hard into the liquor, he though he was done shooting for the day!

not specified

167: TPB8 On Set - Day 12 : Ride Along

A ride with Randy on his golf cart as he travels through the trailer park

not specified

168: TPB8 On Set - Day 13 : Lahey's Rant

More shitpearls of wisdom from Mr. Lahey

not specified

169: TPB8 On Set - Day 13 : Bubbles' AMFA Part 1

Bubbles answers questions about kitties vs shithawks, the whereabouts of the Green Bastard, and getting frisky!

not specified

170: TPB8 On Set - Day 13 : Bubbles' AMFA Part 2

Bubbles' opinion on dogs, his dream career, and his dream shed

not specified

171: TPB8 On Set - Day 13 : Bubbles' AMFA Part 3

Bubbles answers questions about keeping warm in winter, fatherhood, and what he'd like to do to Cyrus...

not specified

172: TPB8 On Set - Day 14 : Lucy

Is Lucy only trying to make love to the camera... or the cameraman?

not specified

173: TPB8 On Set - Day 14 : Randy Frig Off

Randy's fucking spoiling Bubbles' video

not specified

174: TPB8 On Set - Day 15 : Ride with Randy

Ride with a sweet-smelling Randy!

not specified

175: TPB8 On Set : Swear Idol Winner is Announced

Spencer's Swear Idol video entry has been selected, and have him on his way to meet the boys on the set of TPB8!

not specified

176: TPB8 On Set - Day 18 : Spencer's Arrival

Spencer arrives on the set of TPB8, meets the boys for the first time, and gets grilled about his purse

not specified

177: TPB8 On Set - Day 19 : Baz

Sebastian Bach and the boys DON'T film a video

not specified

178: TPB8 On Set - Day 20 : No Daily Video Yet

It's 3am and Bubbles is having a fucking great dream. Then the cameras turn up!

not specified

179: TPB8 On Set - Day 21 : Randy's How to make a perfect Cheeseburger

Randy give instructions how to make a perfect bacon cheeseburger on his BBQ, including how to melt the cheese, warming the buns and more!

not specified

180: TPB8 On Set - Day 22 : That's How You Do It

Ricky gets relationship and marriage proposal advice from Bubbles, then a fan demonstrates how to do it, making a real marriage proposal!

not specified

181: TPB8 On Set - Day 23 : Schools are Dumber

Ricky goes back to school and learns nothing

not specified

182: TPB8 On Set - Day 24 : Speed Bump

The speed bumps Mr. Lahey installed are fucking up the Shitmobile and ruining Bubbles' ride

not specified

183: TPB8 On Set - Day 28 : Roc-Pile

J-Roc's crew try out some rhymes

not specified

184: TPB8 On Set - Day 29 : Community BBQ

The boys attend a local BBQ. Bubbles expects a small gathering of 10 to 20 people, but perhaps there's a few more!

not specified

185: TPB8 On Set : Orange Thunder

Bubbles is looking for his kitty "Orange Thunder", only to find him 'engaged' with another cat...

not specified

200: TPB 8.5 ~ Commercial

Check out the new webisode series TPB 8.5! Coming December 10th to swearnet.com!

not specified

225: TPB9 On the Road Episode 1 - Mall of America

Ricky, Julian, and Bubbles take Randy to Mall of America for an awesome day out... and guess who FUCKS IT UP?

not specified

226: TPB9 On the Road Episode 2 - John Hancock Tower: The Bottom

Ricky, Julian, and Bubbles attempt to visit Chicago's John Hand-Cock Tower, and discover that Ricky has a fear of "highs"

not specified

227: TPB9 On the Road Episode 3 - John Hancock Tower: The Top

The boys make it to the top of the John Hand-Cock tower. And so does Randy...

not specified

228: TPB9 On the Road Episode 4 - WTF to do in London, England

The Trailer Park Boys have made it to London, England. Now what the fuck do they do?

not specified

229: TPB9 On the Road Episode 5 - Randy's Bunk

Randy stinks! Of course he's not allowed to sleep in the fucking bus!

not specified

230: TPB9 On the Road Episode 6 - Randy's Gut Double

Randy gets too drunk backstage so Bubbles has to find a gut double in case things get out of hand!

not specified

231: TPB9 On the Road Episode 7- Nostril Chug with Mad Dog and Cut Loose

The boys meet Mad Dog and Cut Loose from the ANVIL movie backstage in Toronto, and experience some fucking Canadian Nostril Chugging Insanity!

not specified

233: TPB9 On the Road Episode 9 - I Always Wanted To Fight A Shark

The boys are downtown Toronto. Bubbs wants to go up the CN Tower but Ricky thinks he has a better fucking idea!

not specified

234: TPB9 On the Road Episode 10 - I Can't Eat With Sticks Bubbs!

The boys are in Belleville, ON and it's Bubbles turn to pick where they eat. He wants to try something fancy. Hope it's not too fucking expensive!

not specified

238: TPB9 On the Road Episode 14 - TPB: Don't Legalize It! Halifax Premiere.

The night starts off great but ends in a greasy mess!

not specified

239: TPB9 On the Road Episode 15 - TPB: Don't Legalize It! Toronto Premiere Part 1

Episode 15 - TPB: Don't Legalize It! Toronto Premiere Part 1. The boys are set loose in Toronto for a shitload of interviews and some Red Carpet fanciness.

not specified

240: TPB9 On the Road Episode 16 - Don't Legalize It! Toronto Premiere Part 2

TPB: Don't Legalize It! Toronto Premiere Part 2. The boys are set loose in Toronto for a shitload of interviews and some Red Carpet fanciness. Ricky may end up choking out the Swearnet Reporters!

not specified

242: TPB9 On the Road Episode 18 - Bird Of Glass

The boys are at the Pemberton Music Festival and Bubbles' is very excited already! Ricky is predicting a "No Black-Outs Weekend" but Bubbs and Julian aren't so sure.

not specified

254: TPB9 On the Road Episode 30 - Tour Diary 2015: Day 2

Bubbles checks out San Diego and meets some excited fans outside the theatre. Meanwhile, Ricky is on the tour bus sampling a bunch of local "goodies". He fucking LOVES California!

not specified

299: TPB9 On Set - Day 24 : Are You Serious J-Roc?

not specified

456: Trailer Park Boys The Movie Trailer (2007)

not specified

346: TPB11 On Set Part 1 - Welcome Back, Crew Dicks

The cameras are back at Sunnyvale Trailer Park! Bubbles meets some new and old crew members, tries to get a date, and gives Preston some well-deserved shit!

not specified

457: Unwrapped Gifts Go In Unwrapped Piles (Deleted Scene)

not specified

458: We're Kinda Partying Right Now (Alternate Take)

We're Kinda Partying Right Now (Alternate Take)

not specified

459: A Christmas List For Ricky (Alternate Take)

A Christmas List For Ricky (Alternate Take)

not specified

460: A Wasted Apology (Alternate Take)

A Wasted Apology (Alternate Take)

not specified

461: Bird Suckin' (Alternate Take)

Bird Suckin' (Alternate Take)

not specified

462: Bubbles Interview

not specified

463: Donnie's Hard To Deal With (Alternate Take)

Donnie's Hard To Deal With (Alternate Take)

not specified

464: Explain It To Me One More Time (Alternate Take)

Explain It To Me One More Time (Alternate Take)

not specified

465: Fire Some Of That In Your Fuckin' Head (Deleted Scene)

not specified

355: TPB11 On Set Part 10 - Ask Me Fucking Anything: Bubbles Part 2

not specified

466: Friends Forever (Deleted Scene)

not specified

467: From Shit Flurries To Shit Blizzards (Behind The Scenes)

not specified

429: Podcast Episode 30 - You've Got Eye Crabs, Bubbles

not specified

468: Gag Reel

not specified

430: Podcast Episode 31 - Big Dirty Milkers

not specified

469: He Meant Charity (Alternate Take)

He Meant Charity (Alternate Take)

not specified

431: Podcast Episode 32 - JP Cormier

not specified

470: I'm Feeling It Now (Extended Take)

I'm Feeling It Now (Extended Take)

not specified

432: Podcast Episode 33 - J-Roc in da House

not specified

471: Pop N' Chip Time (Extended Take)

Pop N' Chip Time (Extended Take)

not specified

433: Podcast Episode 34 - Crystal Bomb

not specified

472: Ricky's Pulling My Leg (Alternate Take)

Ricky's Pulling My Leg (Alternate Take)

not specified

434: Podcast Episode 35 - April Fuckin' Fools

not specified

473: These Pants Are Tight (Extended Take)

These Pants Are Tight (Extended Take)

not specified

435: Podcast Episode 36 - Hollywoodland

not specified

474: London O2 Brixton Academy Sept (2018)

not specified

436: Podcast Episode 37 - Just Lick the Tip

not specified

475: 30 Facts You Didn't Know About Trailer Park Boys

not specified

437: Podcast Episode 38 - Scott Thompson and the Nipple Chart

not specified

476: Tribute to Jim Lahey (John Dunsworth)

not specified

438: Podcast Episode 39 - An Honest Man

not specified

477: Season 1 & 2 Bloopers

Season 1 & 2 Bloopers

not specified

439: Podcast Episode 40 - Choco Bananee Salmoken

not specified

478: Season 5 Bloopers!!!

Season 5 Bloopers!!!

not specified

440: Podcast Episode 41 - Drinko

not specified

479: Trailer Park Boys Abandoned Film Set (Sunnyvale Trailer Park 2015 2018)

Abandoned Film Set (Sunnyvale Trailer Park 2015 2018) The wooden platform in the video is where Bubbles' shed was! Cool eh? The dark red trailer was Julian's business, the Sunnyvale Casino. The yellow trailer was Ricky's business and home, the Drugs Store. Check out the photos above to see how it looked during filming.

not specified

441: Podcast Episode 42 - Pickle Pod Patch

not specified

480: Trailer Park Boys Filming Location Road Trip (2019)

Trailer Park Boys Filming Location Road Trip (2019) Whether your a fan of the show or looking to do your own TPB trip, this video is loaded with content! We went out and spent a day to give you the ultimate Trailer Park Boys experience. Now being around 20 years the show locations have changed a lot; however, you can see spend a do doing what we did and have a great time too! From rocking greasy Donairs to whipping shopping carts at the mall, you can have a great time as well. Listed below are the locations we went to so you can do the same. Locations (addresses): 1) Shopping Mall (Penhorn Mall): 535 Portland St. 2) Season 1 Beaverbank Trailer Park: 362 Beaverbank Rd. 3) Alley: 820 Marginal Rd. 4) Season 2 Trailer Park (Dartmouth): 318 Windmill Rd. 5) Yum Yum Chinese Food: 275 Wyse Rd. 6) Brother's MEATS: 2665 Agricola St, 7) Season 3 Trailer Park (Timberlea): Ben Johnson Lane 8) Ricky's ATM Machine: 2665 Agricola St, 9) Season 4 Sunnyvale (Eastern Passage): 32 Pine St. 10) King of Donair (KOD): 454 Windmill Rd. 11) Season 5 Park (Cole Habour): 213 Bissett Rd. 12) 2nd Mall (Bayer's Lake NS): 7016 Bayers Rd. 13) Downtown Dartmouth: Portland/Alderney Drive 14) Season 8+ Sunnvale (Bible Hill Trailer Park): 174 Vimy Rd 15) The Moose: 1287 Cow Bay Rd

not specified

443: Podcast Episode 44 - Fart-Powered Barbecue

not specified

444: Podcast Episode 45 - Bobby Farrelly and the Loadmaster

not specified

445: Podcast Episode 46 - The Jackass Anatomy Hour

not specified

446: Podcast Episode 47 - Naked on Mushrooms in a London Drunk Tank

not specified

447: Podcast Episode 48 - Happy Fucking Canada Day!

not specified

448: Podcast Episode 49 - Floppy the Seal

not specified

449: Podcast Episode 50 - Jim Lahey is Drunk and on Drugs

not specified

451: Coconut Hut Commercial

not specified

452: Greasy Party Background Slideshow

not specified

453: Season 8 Behind the Scenes

not specified

454: Season 8 Fuck Ups and Shit Takes

not specified

455: Talk-o's Revenge

not specified

150: TPB8 On Set - Day 1

Ricky, Julian, and Bubbles are fucking arguing already, and it's only Day 1 of filming

not specified

151: TPB8 On Set - Day 2 : Bubbles' Piss

Bubbles has been directed to take a 'piss' in the background during one of the takes, but he doesn't have to 'go'

not specified

152: TPB8 On Set - Day 2 : Julian's Glass

Has the prop department fucked up? Julian comments on the crystal cut glass that he's received.

not specified

153: TPB8 On Set - Day 2 : Catching up with Jim Lahey

Mr. Lahey is back... on the liquor?

not specified

154: TPB8 On Set - Day 3 : Shitmobile Tour

Ricky's Shitmobile tour of Sunnyvale Trailer Park

not specified

155: TPB8 On Set - Day 3 : Bubs is pissed

Bubbles is pissed with all the attention he's getting from the residents of Sunnyvale Trailer Park...

not specified

156: TPB8 On Set - Day 4 : Julian finds his glass

Julian locates his original drinking glass and can finally mix proper drinks

not specified

157: TPB8 On Set - Day 4 : Shitmobile Duty

Cory cleans the Shitmobile, but has difficulty removing a particular smell

not specified

158: TPB8 On Set - Day 5 : Sarah Gives a Tour

Sarah tries to give us a tour, but Ricky fucks it up

Sunday, January 1st, 1995

1: The Cart Boy

Two mall security guards confront the mysterious "Cart Boy" who has been stealing shopping carts from the mall's parking lot.

Thursday, April 20th, 1995

504: The Cart Boy

Short produced by Mike Clattenburg in 1995 which introduces the character of Bubbles (with a different name).

Thursday, January 1st, 1998

2: One Last Shot

One Shot is the title of a 1998 short film which featured the characters of Ricky, Julian and Mr. Lahey, and has been confused with the 1999 film. As of April, 2011, One Last Shot is unreleased.

Thursday, July 15th, 1999

3: Trailer Park Boys

After a psychic predicts his death, a small-time hoodlum named Julian hires a cheap documentary film crew to document the last few days of his mis-spent life. This is the film that pioneered the show of the same name.

Friday, April 20th, 2001

503: Pilot Before Season One

The original pilot to the Series "Trailer Park Boys"

Sunday, December 12th, 2004

4: Dear Santa Claus Go F*ck Yourself

In this holiday prequel, it's 1997 and Sunnyvale Trailer Park is getting ready for the holiday season. Julian's got a great idea to make money this Christmas, Ricky gets confused between God and Santa, and Bubbles tries to get the Boys together for an annual Christmas bonfire. Meanwhile, Mr. Lahey is thrilled because Christmas is the only day of the year that his wife Barb allows him to have a few drinks. Directed by series creator Mike Clattenburg, this hour-long special takes place before Jamie was J-Roc, before Randy and Lahey were a couple, and before the Shitmobile was missing a door.

Sunday, March 5th, 2006

5: Hearts of Dartmouth: Life of a Trailer Park Girl

Hearts of Dartmouth is an hour-long documentary that offers unlimited access behind the tightly closed doors of Trailer Park Boys, the show that has captured the hearts of a continually expanding international fan base. The doc eschews self-congratulations and instead will ask if a small group of passionate people armed with irreverence and a strong distrust of authority can change the face of television production - and if so, at what price? Directed by Annemarie Cassidy, a TPB crew member and wife of Trailer Park Boys creator/director Mike Clattenburg, Hearts of Dartmouth will offer a brutally honest yet intimate and personal look into the world and people who create Trailer Park Boys. However, Annemarie does not interview cast members, honouring the Trailer Park Boy mockumentary myth to never show a cast member out of character. Instead, she has spent hours piecing the TPB story together by interviewing the creators of this hit show - the people behind the scenes who struggle to get this groundbreaking series to air.

Friday, October 6th, 2006

6: Trailer Park Boys: The Movie

The boys get arrested for robbing an ATM machine and spend 18 months in jail. When they get out, they decide to pull off "The Big Dirty" which is to steal a large amount of coins and quit their life of crime forever. This is a cinematic movie and is not filmed in the familiar mockumentary format of the TV series.

Sunday, April 8th, 2007

7: Trailer Park Boys 101

From his unique perspective as not only a Trailer Park Boys fan but a guest star on one of its most popular episodes, Rush's Alex Lifeson guides the audience on an insider's tour of the world of Trailer Park Boys. Packed with hilarious clips from the first six seasons as well as producer interviews, this half-hour Showcase special is a must-see for not only fans of the hit series but for those who have been wondering what all the buzz is about.

Sunday, December 7th, 2008

8: Say Goodnight To The Bad Guys

The time is one year after the boys successful "Train Scam" on the Maine border. Since then, Julian has insisted that they lay low and not spend any of the money, but the time finally comes that the gang will get their cut of the job. However, the boys and their money are soon parted and they are broke again, and now that they are penniless they have to deal with Lahey who has a brilliant new plan to evict them from Sunnyvale forever.

Friday, September 25th, 2009

9: Trailer Park Boys: Countdown to Liquor Day

Ricky, Julian and Bubbles are about to get out of jail, and this time, Julian vows to go straight, even open a legit business. Soon the Boys will all be rich. At least that's what they've told the parole board. But when they arrive back at the park, they find it's not the same old Sunnyvale - and it's not the same old Jim Lahey, Trailer Park Supervisor. Lahey's a new man, hasn't had a drink for two years. And he has plans - BIG PLANS - for Sunnyvale. But unfortunately for Lahey, Julian stands in his way. With his big plans for Sunnyvale going down the toilet, his relationship with Randy broken down, and having the Boys back in the park is all way too much pressure for him to bear. For Jim Lahey, the countdown to liquor day is on. Meanwhile, Julian's having problems of his own and the Boys are forced to resort to doing what they know best - breaking the law. Lahey's descent into the liquor coupled with the Boys descent into crime puts them all on a collision course to mayhem and destruction.

Thursday, October 3rd, 2013

128: Ask Me Fucking Anything - Julian Pt 2

Julian talks about his biggest achievement, his dream car, and shampoo

Thursday, October 3rd, 2013

129: Ask Me Fucking Anything - Ricky - #1 - Pt 1

Ricky talks about banging Barb, his "roll" model, and his mom Tammy

Friday, October 4th, 2013

130: Ask Me Fucking Anything - Ricky - #1 - Pt 2

Ricky tackles questions on the true meaning of life, his favourite animal, and how to know when you're smart

Friday, October 4th, 2013

131: Ask Me Fucking Anything - Ricky - #1 - Pt 3

Ricky reveals his first run-in with the law

Friday, October 4th, 2013

132: Ask Me Fucking Anything - Randy Pt 1

Randy answers fan questions from the comfort of the can

Friday, October 4th, 2013

133: Ask Me Fucking Anything - Randy Pt 2

Friday, October 4th, 2013

134: Ask Me Fucking Anything - Randy Pt 3

Friday, October 4th, 2013

135: Ask Me Fucking Anything - Cory Pt 1

Cory answers questions about his time "away", his favourite superhero, and his luck with the ladies...

Friday, October 4th, 2013

136: Ask Me Fucking Anything - Cory Pt 2

Cory talks about his crew and his ride, and gets the giggles

Friday, October 4th, 2013

137: Ask Me Fucking Anything - Cory Pt 3

Cory talks about relationship with the boys, and shows us some dance moves

Friday, October 4th, 2013

138: Ask Me Fucking Anything - Conky Pt 1

Conky answers questions about his anger, why he isn't dead yet

Friday, October 4th, 2013

139: Ask Me Fucking Anything - Conky Pt 2

Conky talks about his hatred for Ricky, and who's allowed to stick their hand up his ass

Friday, October 4th, 2013

140: Ask Me Fucking Anything - Sam

Sam Losco answers questions from the fans

Friday, October 4th, 2013

141: Ask Me Fucking Anything - Julian Pt 1

Julian responds to fan questions about Patrick Swayze, fighting with Cyrus, and marriage

Friday, January 10th, 2014

232: TPB9 On the Road Episode 8 - Silent H and a Sweet Fucking Cake!

Ricky wants to know why in the fuck words were invented with silent letters… and Randy shows up with a sweet fucking cake!

Thursday, February 6th, 2014

235: TPB9 On the Road Episode 11 - What A Fucking Rush

Bubbles gets a message through the world pipe and it changes his fucking life forever!

Wednesday, February 12th, 2014

236: TPB9 On the Road Episode 12 - Buckingham Palace

The boys visit Her Majesty's palace (and gym?) in London, England. Will one be amused when Ricky lights up a Six Paper Joint?

Monday, February 24th, 2014

237: TPB9 On the Road Episode 13 - What's Cookin', Boys?

The boys and Randy are in Los Angeles, and are about to have an epic fucking day! All will be revealed soon...

Friday, April 18th, 2014

10: Trailer Park Boys: Don't Legalize It

Recently out of jail and completely broke, Julian has a plan to get outrageously rich. However, he first has to deliver his product to Montreal where his rival Cyrus is waiting to close the deal. In the meantime, the government's plan to legalize marijuana threatens Ricky and his dope business, so he goes to Ottawa to take action against the impending bill. With Julian and Ricky on a road trip, Bubbles joins the pair with his own agenda - to go find the inheritance left for him by his long-lost parents. The trio runs into trouble when ex-park supervisor Jim Lahey and Randy go after the boys in hopes of making them rot in jail.

Thursday, May 15th, 2014

275: TPB9 On Set - Day 1 : The Shitshow

Production is just about to start on Season 9. But then Robb Wells gets a call from set, because some of the park residents are pissed off and complaining - and the cameras haven't even fucking rolled yet! And to top it all off, Julian and Bubbles are holding out for contract upgrades.

Thursday, May 15th, 2014

276: TPB9 On Set - Day 2 : The Shitshow Part 2

Robb tries to smooth things over with Julian and Bubbles. Will free lunches, liquor, and kitty treats be enough to persuade the Sunnyvale divas to start filming the fucking show?

Friday, May 16th, 2014

277: TPB9 On Set - Day 3 : Pissing on People and Wagon Wheels

Ricky and Lahey got into a fight again! Ricky has moved out of the park, and only has hay for company. Let Bubbles and Ricky explain it all...

Monday, May 19th, 2014

278: TPB9 On Set - Day 3 : Piss Fights

Jim Lahey invents a new method of combat - but will it work on shit weasels?

Tuesday, May 20th, 2014

279: TPB9 On Set - Day 4 : NEAPOLITAN CHARLIE

Bubbles has a new kitten he wants you to meet.

Wednesday, May 21st, 2014

280: TPB9 On Set - Day 5 : Missing Gear

Mike Smith investigates an equipment theft from the Trailer Park Boys set, and attempts to interrogate the main suspect. Guess who ends up getting fucked over!

Thursday, May 22nd, 2014

281: TPB9 On Set - Day 6 : Ricky's Fucking Revenge

After being pissed on by Lahey, Ricky left the park and went to live in a barn. Now he's calmed down, he can begin to plot his revenge!

Friday, May 23rd, 2014

282: TPB9 On Set - Day 7 : Undecent Exposure

Ricky's behind bars for having his bare bird out in public. Meanwhile, Lahey is taking his pissological warfare tactics to the next level...

Monday, May 26th, 2014

283: TPB9 On Set - Day 8 : WHO WANTS ICE CREAM?!

Bubbles finds an old ice cream bike and decides to fuck with the TPB9 crew. He's very excited about it.

Tuesday, May 27th, 2014

284: TPB9 On Set - Day 9 : THIS IS BULLSHIT, JULIAN!

Ricky calls bullshit! All these people on the TPB9 crew are getting paid and he's not! Something is fucky here.

Wednesday, May 28th, 2014

285: TPB9 On Set - Day 10 : WHAT THE FUCK DO YOU DO?

Ricky is pissed that the crew is getting paid and he's not! So he asks them, "What the fuck do you do?"

Thursday, May 29th, 2014

286: TPB9 On Set - Day 11 : I Didn't Mail It Because It Was Fucked

Rated "F" for FUCKED!!! Bubbles made a video game pitch many years ago, but Ricky didn't bother sending it to the game dicks. Now you can watch it in all its fucked glory!

Friday, May 30th, 2014

287: TPB9 On Set - Day 12 : What The Fuck Do You Want, Ricky?

Ricky is still pissed about not getting paid, and confronts Mike and JP about it. Will Ricky's negotiating skills get him a sweet deal... or get him fucked over?

Sunday, June 1st, 2014

12: Live in Fuckin' Dublin

The boys head to Ireland after winning a contest to see Rush but are arrested by immigration and must perform a community service puppet show.

Monday, June 2nd, 2014

288: TPB9 On Set - Day 13 : $12 A Day / $200 A Week

All Ricky had to do for $12 a day was cut the grass. Ricky, you had ONE fucking job...

Tuesday, June 3rd, 2014

289: TPB9 On Set - Day 14 : The Fucking Carts Are Mine

Bubbles takes time out of his busy cart fixin', kitty feedin' schedule to teach y'all his new tune. Enjoy!

Wednesday, June 4th, 2014

290: TPB9 On Set - Day 15 : THE MOTHER WELDING FAIRY

Ricky is a liar and Bubbles knows it! $12 a day is a lot of money and Bubbs wants his cut.

Thursday, June 5th, 2014

291: TPB9 On Set - Day 16 : Help Them

Big-hearted Julian is collecting money for the abandoned and hungry kitties in the park. Or is he?

Friday, June 6th, 2014

292: TPB9 On Set - Day 17 : Asparagus Onion Garlic Smoothie

After Lahey pisses in the Shitmobile, Bubbles creates a potent piss potion for Ricky. Let another fucking round of the Piss War commence!

Monday, June 9th, 2014

293: TPB9 On Set - Day 18 : The Smart Of War

Ricky's brain pieces are hiring on all fuckin' cylinders today. He's armed and dangerous - and the SwearNet dicks are paying for it!

Wednesday, June 11th, 2014

294: TPB9 On Set - Day 18 - Ask Me Fucking Anything - Bubbles Pt 1

What happened to Jenny? Where's the Green Bastard? Who does Bubbles want to take into space? Find the fuck out here!

Wednesday, June 11th, 2014

501: TPB9 On Set Day 20 - Ask Me Fucking Anything Bubbles Part 1

Thursday, June 12th, 2014

295: TPB9 On Set - Day 19 - Ask Me Fucking Anything - Bubbles Pt 2

Part two of ASK ME FUCKING ANYTHING! Bubbles rocks with a Super Band, romances the ladies, and discusses the whereabouts of fuckin' Conky...

Thursday, June 12th, 2014

502: TPB9 On Set Day 21 - Ask Me Fucking Anything Bubbles Part 2

Friday, June 13th, 2014

296: TPB9 On Set - Day 22 - I Should Be Fucking Famous: The WINNER!

Ricky, Julian and Bubbles announce the winner of SwearNet.com's I SHOULD BE FUCKING FAMOUS contest. Which lucky cocksmoker is coming to Sunnyvale?

Friday, June 13th, 2014

300: TPB9 On Set - Day 24 : I Should Be Fucking Famous: The WINNER!

Ricky, Julian and Bubbles announce the winner of SwearNet.com's I SHOULD BE FUCKING FAMOUS contest. Which lucky cocksmoker is coming to Sunnyvale?

Wednesday, June 18th, 2014

301: TPB9 On Set - Day 25 : Oldfashioned Footrace

Fuck all that World Cup bullshit, there's a MAJOR fucking sporting event happening right now in Sunnyvale Trailer Park!

Thursday, June 19th, 2014

302: TPB9 On Set - Day 26 : Don't Fuck With Bubbles When He's High

Bubbles smoked some crazy shit with Ricky and it's messed him up. Stop fucking with that dirty old piano and get back to work, Bubs!

Friday, June 20th, 2014

297: TPB9 On Set - Day 27 - Ask Me Fucking Anything - Ricky Pt 1

Ricky gets high and sits down to answer some of your fucking questions. Enjoy!

Monday, June 23rd, 2014

298: TPB9 On Set - Day 28 - Ask Me Fucking Anything - Ricky Pt 2

Will Ricky stay awake long enough to answer more of your fucked-up questions?

Monday, July 7th, 2014

303: TPB9 On Set - Day 28 : Jesse Stewart

The winner of the TPB9 contest I SHOULD BE FUCKING FAMOUS winner plays at the Season 9 wrap party

Friday, July 18th, 2014

241: TPB9 On the Road Episode 17 - I Don't Care Where It Goes!

Bubbles and Julian find Ricky doing something totally fucked in the parking lot!

Tuesday, July 29th, 2014

243: TPB9 On the Road Episode 19 - 3 DDD

The boys meet up with some dicks from Funny Or Die to do some 3D pictures and Ricky has no fucking idea what 3D is.

Wednesday, July 30th, 2014

244: TPB9 On the Road Episode 20 - Between Two Cocks

The boys get a chance to do the world's worst interview with the band, Flash Lightnin'.

Wednesday, August 6th, 2014

245: TPB9 On the Road Episode 21 - Drugs!?

The boys prepare to take to the stage at Pemberton. Ricky's out of drugs, Julian's covered in shit... at least Bubbles is fuckin' enjoying himself as the meat in a love sandwich!

Monday, August 18th, 2014

246: TPB9 On the Road Episode 22 - Soundgarden Shit Show

The boys try to go see Soundgarden play, but Ricky may have had a few too many drinks and a few too many joints.

Monday, September 1st, 2014

100: TPB 7.5 Part 1 - Help Me Blow Up The Tubey Thing

Ricky and Julian promised Bubbles they'd play space today. But Ricky has a major fucking situation on his hands, and needs to blow up something bigger than a rocket!

Tuesday, September 2nd, 2014

101: TPB 7.5 Part 2 - I Can't Take That Fucking Thing Down With A Gallon Of Gas!!!!

Ricky, Julian and Bubbles head to the "tubey" thing to blow that cocksucker up. Yeah boys, try to look invisible so the fucking cops don't see you...

Wednesday, September 3rd, 2014

102: TPB 7.5 Part 3 - Heights And Measurlents

How the fuck are the boys gonna blow up a 100-foot high silo with a gallon of gas? Don't worry, Bubbles is going to do some calculations...

Wednesday, September 3rd, 2014

103: TPB 7.5 Part 4 - A Tree's Not Scared Of Your Ax

Ricky, if I die trying to get this fucking weed silo down, I'm gonna fucking kill you...

Thursday, September 4th, 2014

247: TPB9 On the Road Episode 23 - Snoop Session

Wanna party with Snoop? Ricky, Julian and Bubbles get HIGH AS FUCK with the rap legend, spin some tunes and cut some fucking rug!

Thursday, September 4th, 2014

104: TPB 7.5 Part 5 - 10, 9, 8, 6, 5, 4, 3, 2, 1...

Will she blow, boys... or has Bubbles fucked up his calculations?!

Thursday, September 4th, 2014

105: TPB 7.5 Part 6 - I Can't Believe The Zonkey Is Real

Fuck blowing shit up, let's go to the zoo and look for this supposed "zonkey" thing...

Wednesday, September 10th, 2014

224: TPB9 On the Road Special - Nerd Ice In Dust Rise

Back to school? Ricky, Julian and Bubbles gave Nerdist their top tips for surviving college... and they're totally FUCKED!

Monday, September 22nd, 2014

248: TPB9 On the Road Episode 24 - Julian Has His Own Star

The Boys and Randy visit Hollywood Boulevard and get star-struck as fuck!

Friday, October 3rd, 2014

249: TPB9 On the Road Episode 25 - Shooting The Fuck Out Of Stuff

The Boys visit a gun range in the Nevada desert and play with some big fucking weapons! Does Bubbles have a future as a sharp-shooting sniper?

Saturday, October 4th, 2014

127: Ask Me Fucking Anything - Julian Pt 1

Julian responds to fan questions about Patrick Swayze, fighting with Cyrus, and marriage

Tuesday, October 7th, 2014

124: Ask Me Fucking Anything - Jim Lahey Pt 1

Jim Lahey answers your questions about the liquor, childhood memories, and spending a night with Julian. And he's only had a coupla drinks...

Wednesday, October 8th, 2014

125: Ask Me Fucking Anything - Jim Lahey Pt 2

Thursday, October 9th, 2014

126: Ask Me Fucking Anything - Jim Lahey Pt 3

Wednesday, October 22nd, 2014

250: TPB9 On the Road Episode 26 - GGN With Snoop Dogg

The Boys finally make their way to the GGN desk to smoke trees with Nemo, talk about SwearNet and repeatedly tell Randy to shut the FUCK up. Subscribe to Snoop's channel at https://www.youtube.com/user/westfesttv

Friday, October 31st, 2014

251: TPB9 On the Road Episode 27 - Weave Patterns

The boys are on their way to Vegas in a private fucking jet!

Wednesday, November 5th, 2014

252: TPB9 On the Road Episode 28 - When I'm Rich And Retired I'll Replace Everything

Part 2 of the boys adventure to Vegas and Ricky is trying to strip the plane for metals when it's in the fucking air!

Saturday, November 15th, 2014

13: Trailer Park Boys: Live at the North Pole

The boys trick Ricky into going to Minneapolis by telling him it's in the North Pole. Once in Minneapolis the boys do a live Christmas themed show.

Friday, December 19th, 2014

201: TPB 8.5 - Today Is Jim Lahey's Last Day On Planet Of The Earth

Bubbles has a major fucking problem! If he doesn't help Lahey defend himself against Ricky, the Sunnyvale shit walkers are coming for him...

Friday, December 19th, 2014

202: TPB 8.5 - Shit Shank

Bubbles has a major fucking problem! If he doesn't help Lahey defend himself against Ricky, the Sunnyvale shit walkers are coming for him...

Wednesday, December 31st, 2014

203: TPB 8.5 - Black Handled Multi Driver

It's all going to shit in jail! Randy prepares to break bad news to Lahey, and Bubbles' day is about to get very fucky indeed...

Wednesday, January 7th, 2015

204: TPB 8.5 - Gorilla Fingers

Bubbles takes a traumatic trip to the examination room, and Mr. Lahey finally confronts Ricky and his shit-shank!

Wednesday, January 14th, 2015

205: TPB 8.5 - Key Add Board

Ricky does some book learning while his ass recovers from the multi-driver mishap, and Julian involves Bubbles further in his moneymaking scheme. And this time, Julian's venture really is GREASY!

Wednesday, January 21st, 2015

206: TPB 8.5 - Clear Brotes and Baked Parunies

Randy takes Don out for fine North American dining at "The King", and prepares to deliver some big news. Meanwhile in jail, the boys are being forced to chow down on fucking lettuce!

Wednesday, January 28th, 2015

207: TPB 8.5 - Get The Crumbs Off Benatar

Ricky's spent a week getting fucked over in solitary and he's come out a different man! Meanwhile, Randy has some great news for Mr. Lahey.

Wednesday, February 4th, 2015

208: TPB 8.5 - Fuck Off, Fuck You, and You Can Suck It

Bubbles interrupts Ricky and Julian's epic Pong game, as he wants to talk about his interview for the Early Release program. Will he be following Lahey out the jail gates, and back to Sunnyvale?

Wednesday, February 11th, 2015

209: TPB 8.5 - Ping Pang Pong

Bubbles fucks up Ricky and Julian's Pong game because he has some big news! Meanwhile, J-Roc and T pay Julian a visit to talk about his favourite subject, $CRILLA...

Wednesday, February 18th, 2015

210: TPB 8.5 - Sober Living and The Ten Nugget Deal

im Lahey meets someone that could change his life, and Ricky gets a hot phone call from Lucy. Meanwhile, Randy picks up more than chicken nuggets during his visit to "The King"...

Monday, February 23rd, 2015

253: TPB9 On the Road Episode 29 - Tour Diary 2015: Day 1

Ricky, Julian and Bubbles are in Oakland, CA for their first live show of 2015. Bubbles shows us around their fancy fuckin' tour bus, she's a beauty! And guess who is already FUCKED out of his mind?!

Wednesday, February 25th, 2015

211: TPB 8.5 - Eons and the Swede

J-Roc takes Bubbles to get some new swag, and Jim Lahey's new friend is helping him on the path to sober living.

Wednesday, March 4th, 2015

212: TPB 8.5 - You Can't Go To Jail When You're In Jail

Everyone is busy making plans! Bubbles is back in the park and working on a new business; Julian is trying out his psychological tricks; Ricky wants to make a new start with his family. And Lahey is working on some BIG fucking plans!

Wednesday, March 11th, 2015

213: TPB 8.5 - What the Fuck Is Going On?

Bubbles visits Ricky and Julian in jail and gets into trouble over his Eon's spending spree. Ricky tries to talk Julian out of reading his 'stupid fucking brain books'. And Sarah has a proposal for Donna!

Wednesday, March 18th, 2015

214: TPB 8.5 - Whoever Misses First Loses

Bubbles is worried about new developments in the park – what the fuck is happening to Sunnyvale? Ricky and Julian go in front of the parole board and reveal their plans for a crime-free future. And who will finally be declared Pong champion?

Wednesday, March 25th, 2015

255: TPB9 On the Road Episode 31 - Tour Diary 2015: Day 3

The boys hang out with comedian Doug Benson after their live show. Doug's got Ricky so high he's forgotten he just did a show! Doug also challenges the boys to a smoke-off in Sunnyvale...

Wednesday, March 25th, 2015

256: TPB9 On the Road Episode 32 - Tour Diary 2015: Day 5

Bubbles is excited about visiting the Tucson air and space museum, but Julian and Ricky couldn't give a flying fuck! Will Ricky learn anything, or will he leave the museum stupider than when he went in?

Thursday, April 16th, 2015

257: TPB9 On the Road Episode 33 - Reddit AMA with the Trailer Park Boys

Ricky, Julian and Bubbles held a Reddit AMA to celebrate the release of Trailer Park Boys S9 on Netflix, and we recorded the whole fuckin' greasy session!

Monday, June 8th, 2015

325: TPB10 On Set Part 1 - Welcome To The Set

Catch up with the Boys on the set of Trailer Park Boys Season 10! Bubbles gives us a tour of his shed and meets a very famous Hollywood director... holy fuck!!

Tuesday, June 9th, 2015

326: TPB10 On Set Part 2 - Sushi Bobs

Ricky makes a Japan-land meat log sandwich and tells some tall fucking tales about Snoop Dogg! At least "Jeff" will be able back up his story...

Wednesday, June 10th, 2015

327: TPB10 On Set Part 3 - Ask Me Fucking Anything: Jim Lahey Pt 1

You asked, now Jim Lahey fucking answers! In Part 1, Jim recalls an LSD trip, his first encounter with Randy, and what he'd like to do with Sunnyvale Trailer Park.

Thursday, June 11th, 2015

328: TPB10 On Set Part 4 - Ask Me Fucking Anything: Jim Lahey Pt 2

Will Lahey ever marry Randy? What is the worst liquor? Where's the best place to go in the event of a shitstorm? Find out the answers to these questions, and more!

Friday, June 12th, 2015

329: TPB10 On Set Part 5 - Guitar Lessons with Bubbles

Bubbles is a bit fucking starstruck after he got to rock with ZZ Top's Billy Gibbons! Now he's going to teach you how to play Tush! Or is it Tash? Fack!

Monday, June 15th, 2015

330: TPB10 On Set Part 6 - Ask Me Fucking Anything: Bubbles Pt 1

In Part 1, Bubbles answers your questions about kitties, carts, chords, and strippers!

Tuesday, June 16th, 2015

331: TPB10 On Set Part 7 - Ask Me Fucking Anything: Bubbles Pt 2

In Part 2 of Ask Me Fucking Anything, Bubbles talks about going into space, punching dirty fuckin' kangaroos, getting with the ladies... and his bird!

Wednesday, June 17th, 2015

332: TPB10 On Set Part 8 - Everyone Has a Price

Ever wanted to work on the set of Trailer Park Boys? After watching the challenge we set our 1st Assistant Director, Preston Hudson, you might not fucking want to...

Thursday, June 18th, 2015

333: TPB10 On Set Part 9 - Sleep Revenge

All Ricky wants to do is get some fucking sleep. All the TPB crew wants to do is get on with the fucking filming. Who's going to end up getting fucked?

Friday, June 19th, 2015

334: TPB10 On Set Part 10 - Getting Baked Trumps Safety

What does a guy have to do to get a fucking liquor drink around here? Julian has the answer...

Monday, June 22nd, 2015

335: TPB10 On Set Part 11 - Ask Me Fucking Anything: Ricky Pt 1

Ricky answers your questions about Snoop Dogg, gardening, and girlfriends. He also wonders why TPB fans have such fucked names!

Tuesday, June 23rd, 2015

336: TPB10 On Set Part 12 - Ask Me Fucking Anything: Ricky Pt 2

Ricky talks about shit dope, fighty-jetter-fixer-uppery, naked weed colonies, and that little wooden prick CONKY!

Wednesday, June 24th, 2015

337: TPB10 On Set Part 13 - It's Not My Job To Go Get Him

shock, as Ricky's been partying with liquor... and whores!

Thursday, June 25th, 2015

338: TPB10 On Set Part 14 - Ask Me Fucking Anything: Julian Pt 1

How do you get a body like Julian's? What happened to his parents? What's the secret to running a successful business? Julian reveals the answers in Part 1 of his AMFA!

Friday, June 26th, 2015

339: TPB10 On Set Part 15 - Ask Me Fucking Anything: Julian Pt 2

Julian talks about his favourite bar, role models, breakfast, greasy fucking ghosts, and what he REALLY thinks about Jim Lahey!

Monday, June 29th, 2015

340: TPB10 On Set Part 16 - Which One?

The girls from 'Cheap Smokes' take over for the day and they are asking crew some important fucking questions.

Tuesday, June 30th, 2015

341: TPB10 On Set Part 17 - Ask Me Fucking Anything: Sarah

Sarah talks about tattoos, how to look awesome, her feelings for Trevor, and whether Julian will ever get a date!

Wednesday, July 1st, 2015

342: TPB10 On Set Part 18 - Ask Me Fucking Anything: J-Roc

It's ya boy J-Roc, ya nomesayin'? Ya bitches got questions, I got anfwers...

Thursday, July 2nd, 2015

343: TPB10 On Set Part 19 - Ask Me Fucking Anything: Randy Part 1

Sorry to interrupt your fucked 'beauty & burgers' bath party Randy, but you need to answer your fans' questions!

Friday, July 3rd, 2015

344: TPB10 On Set Part 20 - Ask Me Fucking Anything: Randy Part 2

Who was Randy's first crush? What does he eat for breakfast? What advice does he have for aspiring male prostitutes? Randy reveals all!

Thursday, July 9th, 2015

345: TPB10 On Set Part 21 - Footrace

It's time for the annual Sunnyvale Trailer Park Footrace, hosted by Bubbles! Which sweaty Crew Dick is gonna win this year?

Friday, August 7th, 2015

400: Podcast Episode 1 - Welcome to Ricky's Kitchen

This week on the Trailer Park Boys Podcast: Ricky, Julian and Bubbles discuss Donald Trump, Ricky's solution to the California drought, and how many minutes there are in 30 minutes. We also find out who has a crush on Hulk Hogan, and why Ricky wants a horse!

Friday, August 14th, 2015

401: Podcast Episode 2 - Hungry Birds

Ricky, Julian and Bubbles bicker over hosting duties, and discuss the latest greasy entertainment news. And why does Ricky think the International Space Station is a ghost?

Friday, August 21st, 2015

402: Podcast Episode 3 - Looly Looly Looly Chicken

What's on Ricky's mind this week? Birds in baby helicopters, eyeballs in strange places, and Sharon Stone! We also find out what (or who) Bubbles would do for $10 million...

Friday, August 28th, 2015

403: Podcast Episode 4 - Our Guest Smells of Pickles

Bubbles has booked his first guest – it's not Rocky Balboa, but Ricky's still spoiling for a fight! The boys also discuss the benefits of keeping a woolly mammoth, and the difference between Greece and Grease!

Friday, September 4th, 2015

404: Podcast Episode 5 - Supercat

Only an idiot gets injured making a podcast – and this week, that idiot is Ricky! Preston the TPB crew guy also spills the beans about Ricky's bad behaviour on set. Also: Bubbles tells a tall tale about his kitty Ronnie Pumpkin, Julian gets excited about a greasy tuna scheme, and the boys reveal next week's awesome guest...

Friday, September 11th, 2015

405: Podcast Episode 6 - Cybersmoke with Snoop Dogg

Wake 'n' bake with Snoop Dogg as he joins Ricky, Julian and Bubbles via the world pipe! Snoop and the boys discuss Sweden, Ashley Madison, Deflategate, and how to get a robot high. Snoop also asks Bubbles some tricky questions about nuts! Episode Six is brought to you by Wahlburgers restaurant and bar!

Friday, September 18th, 2015

406: Podcast Episode 7 - You Wanna Get Into It, Baruchel?

This week's podcast guest is international superstar and hat thief, Jay Baruchel! They discuss toonies, Goon 2, and why lettuce is bad for your internet connection. The boys also name their Dickweed of the Week! Episode Seven is brought to you by Wahlburgers restaurant and bar!

Friday, September 25th, 2015

407: Podcast Episode 8 - Liquored up in London with the Mighty Boosh

The Trailer Boys Podcast comes to you from London, England, with guest stars Mike and Noel Fielding of Mighty Boosh and Luxury Comedy fame! The boys discuss British snacks, Julian's greasy trailer ghosts, what the Queen drinks for breakfast, and why Ricky once dressed up as George Michael. Episode Eight is brought to you by the world-famous El Mocambo live music venue, Toronto!

Friday, October 2nd, 2015

408: Podcast Episode 9 - High as Fuck in Amsterdam

Ricky, Julian and Bubbles are podcasting from De Dampkring coffee shop in Amsterdam! The boys discuss the Red Light District, shrimp wangs, and Ricky's swan obsession. Then the weed kicks in and Ricky and Bubs lose it BIG TIME... Episode 9 is brought to you by the world-famous El Mocambo live music venue, Toronto!

Friday, October 9th, 2015

409: Podcast Episode 10 - Esa Tikkanen

Ricky, Julian and Bubbles are in Helsinki, Finland, and are joined by hockey legend Esa Tikkanen! They discuss greasy Finnish facts, crazy hockey stories, and how to get a buzz on in a country with no weed. And find out why Bubbles is about to get a boot up his ass! Episode 10 is brought to you by the world-famous El Mocambo live music venue, Toronto!

Friday, October 16th, 2015

410: Podcast Episode 11 - Blue Jays and Mr. Preparation H

The Boys are back in Ricky's kitchen! This week's topics include the Toronto Blue Jays, talking can openers, Disco Duck, and why Harvard can suck it. Ricky also attempts a daring jump stunt... Episode 11 is brought to you by Dragons' Den star Michael Wekerle! www.michaelwekerle.ca

Friday, October 23rd, 2015

411: Podcast Episode 12 - Handgun Pillows and Moon Piss

The Boys are back for another TPB Podcash! They discuss Ships Bigger Than Juniper, Corn Slaves, Kangaroo Vaginas and why Ricky would cut a deal with Cheese Aliens! Episode 12 is brought to you by Liquormen's Ol' Dirty Canadian Whisky.

Friday, October 30th, 2015

412: Podcast Episode 13 - Were You Born F**ked, Randy?

Randy takes over the TPB Podcast, and he's brought breakfast Dorito cheeseburgers! This week's topics include Canada's handsome new prime minister, green poop, and... cheeseburgers. RANDY!! Episode 13 is brought to you by Liquormen's Ol' Dirty Canadian Whisky.

Friday, November 6th, 2015

413: Podcast Episode 14 - I'm a French-Mexican Superhero Disguised as a Hotdog

Ricky and Bubbles attempt to celebrate Halloween in November! Before they get arrested for trick-or-treating, the boys discuss $30 snuggles, space junk and the dangers of 'rocket load', and wrestling croco-dolphins. Episode 14 is brought to you by Liquormen's Ol' Dirty Canadian Whisky!

Friday, November 13th, 2015

414: Podcast Episode 15 - Canadian Sniper

Today's guest is Canadian war hero and all-round badass Jody Mitic! He talks about his adventures in the army, and the injuries that changed his life. An unwelcome guest also shows up... but he's only had a coupla drinks! Episode 15 is brought to you by Liquormen's Ol' Dirty Canadian Whisky.

Friday, November 20th, 2015

415: Podcast Episode 16 - Hi There, I'm Lampy Lamp

Ricky's had a fight with Lucy - is she cheating on him with one of the podcast sponsors? Also: Was Jimmy Hoffa murdered by a sofa bed? How do you fight a toothless shark? And why in the fuck does Ricky have a lampshade on his head? Episode 16 is brought to you by Liquormen's Ol' Dirty Canadian Whisky!

Friday, November 27th, 2015

416: Podcast Episode 17 - Carrot Top's Fuck Den

Fuck Black Friday, it's Red Friday on the podcast as the Boys hang out with comedian Carrot Top in Las Vegas! Topics include strip clubs, Petey Big Bird, and Randy's new smell!

Friday, December 4th, 2015

417: Podcast Episode 18 - Julian's Drunk Facts

This week's topics include crazy drunk pigs, alcoholic ants, bent birds, and money horses! The Boys also try to figure out what day it is, and Bubbles has a 'taco tummy' emergency!

Thursday, December 10th, 2015

14: Drunk, High and Unemployed: Live In Austin

Ricky, Julian and Bubbles bring their trailer park humor out onto the stage for a night of bravado, schemes and an intoxicated acting demo.

Thursday, December 10th, 2015

11: Drunk, High and Unemployed: Live in Austin

Ricky, Julian and Bubbles bring their trailer park humor out onto the stage for a night of bravado, schemes and an intoxicated acting demo.

Friday, December 11th, 2015

418: Podcast Episode 19 - Live from New York City

From Central Park, NYC, the 19th (or 8th or 11th, who fuckin' knows) TPB Podcast! This week's topics including how to beat up Elmo, Gus the neurotic polar bear, "Tits & Grits", and why Randy and Lahey stink! And where the frig do you find dope in the "Center of the Park"?

Friday, December 18th, 2015

419: Podcast Episode 20 - Dopeless & Buzzonless in Boston

The Boys are podcasting without a permit in Boston! Before they get arrested they talk about weird Boston facts, Trevor's nipple frostbite, space planes, and why Ricky wants a cock transplant!

Friday, December 25th, 2015

420: Podcast Episode 21 - Christmas Podca$h

It's Christmas Day and the Boys are ready to unwrap their presents! They also discuss Ricky's new body, chugging sour milk, and the dangers of eating Ricky's breakfast wings. There's also a visit from two drunky Christmas elves...

Friday, January 1st, 2016

421: Podcast Episode 22 - The Fucking Year in Review

The Boys recover from their holiday blowout and look back at the funniest and most fucked moments from the TPB Podcast! Highlights include Snoop Dogg, looly chickens, Ricky's stunts, and a hilarious meltdown in Amsterdam...

Friday, January 8th, 2016

422: Podcast Episode 23 - New Year's Regulations

It's 2016 for everyone... except Ricky! The Boys discuss their plans to get healthy after their fucked-up New Year's blowout, pig gut condoms, and Ricky's Twister boner!

Friday, January 15th, 2016

423: Podcast Episode 24 - Shit People Shouldn't Get Teached

How are Ricky's new year's resolutions going? How does science control daylight? Are there spots on a giraffe's wang? Find out the answers to these fucked questions, and more!

Friday, January 22nd, 2016

424: Podcast Episode 25 - Let's Dance

The Boys pay their respects to Grizzly Adams, David Bowie and Glenn Frey, and Julian reveals his favourite dancing songs. They also discuss this year's Oscars, and Ricky's plan to fuck it up!

Friday, January 29th, 2016

425: Podcast Episode 26 - Vincent van GoPro

What's happening to Ricky? He's making 'abacastraca' art, talking French, and doing math! Also: Amazing facts about barcodes, termites, and dead birds, and why Bubbles hates Mr. Magoo!

Friday, February 5th, 2016

426: Podcast Episode 27 - Adam Baldwin

This week's special guest is Canadian rocker Adam Baldwin! They chat about sex, drugs and rock 'n' roll, attempt to explain Groundhog Day to Ricky, and discuss 3D vagina art. Ricky also tries to do a greasy business deal... live on air!

Friday, February 12th, 2016

427: Podcast Episode 28 - Hello? Hello? Hello? FACK!!!

Ricky reveals why he's got a six-foot-long snake in his pants, Julian attempts to phone some TPB fans, and Bubbles tries to get a date on Tinder!

Friday, February 19th, 2016

428: Podcast Episode 29 - Ron Sexsmith

Canadian singer-songwriter Ron Sexsmith is this week's podcast guest – and he's brought his guitar! He talks about a trip to Paul McCartney's house, Japanese toilets, and eavesdropping on Elton John. He also plays some tunes with Bubbles!

Friday, May 27th, 2016

442: Podcast Episode 43 - Ricky's Googly Search

Ricky's been Googling on the worldy pipe this week! Hear what he's learned about bat cocks, horse wheels, how to bang a lemon, curing bad breath, and more weird shit!

Tuesday, June 14th, 2016

347: TPB11 On Set Part 2 - Decent Idea

Bubbles has been crunching some numbers on a DECENT business idea that will make him one of the wealthiest fuckers in Sunnyvale! Ricky, Julian, and those Dragons' Den dicks can fuck right off too!

Wednesday, June 15th, 2016

348: TPB11 On Set Part 3 - It's Just a Board with Wheels on It

The Jackass crew rolled through Sunnyvale this week for a Trailer Park Boys Podcash... and they brought their fuckin' skateboards! Plus: Wee Man gives Bubbles some words of wisdom.

Wednesday, June 22nd, 2016

349: TPB11 On Set Part 4 - Ask Me Fucking Anything: Ricky Toke 1

You have questions, Ricky has fucking answers. Join him for a tour in the Shitmobile as he discusses being a gramfather, his favourite rock band, and how he'd deal with a zombie shitpocalypse!

Thursday, June 23rd, 2016

350: TPB11 On Set Part 5 - Ask Me Fucking Anything: Ricky Toke 2

Ricky's back with more answers to your fucking questions, with advice on wooing women, the motivation behind his hairdo, and he even dabbles in existentialism, whatever the fuck that is.

Monday, June 27th, 2016

351: TPB11 On Set Part 6 - Ask Me Fucking Anything: Ricky Toke 3

For the third and final toke, Ricky offers his opinions on cats and stupid fucking George Green. He also shares some advice from his old man, and weighs in on Tronald Dump!

Wednesday, June 29th, 2016

352: TPB11 On Set Part 7 - Ask Me Fucking Anything: Lahey Part 1

Join the Shit Wizard of Sunnyvale for a drinky poo and a Q&A! Jim Lahey discusses the zen moment of 10/10 drunk, what he'd do to make America fuckin great again, and he takes aim at the greatest threat to global security: bottle kids.

Thursday, June 30th, 2016

353: TPB11 On Set Part 8 - Ask Me Fucking Anything: Lahey Part 2

Holy fuck Lahey is hard into the Liquormen's today! For part two, he's laying on some HEAVY shit wisdom. Plus: What are his fondest memories of the park? Would he and Randy ever adopt?

Monday, July 4th, 2016

354: TPB11 On Set Part 9 - Ask Me Fucking Anything: Bubbles Part 1

Bubbles is excited as fuck to answer your questions! He tells us how he stays warm in the winter, his opinion on tiny homes, how to deal with a shit weasel... and what happened to Steve French!

Friday, July 22nd, 2016

450: Podcast Episode 51 - Randy Hitchhiked on Anus Road

Bubbles is still busy with Axl Rose (or possibly hanging out with Floppy the Seal), but it's ok, because Randy Bobandy is here, and he brought burgers! Ricky discusses his plan to fight a bear with a salt and vinegar mop, and he teaches us about "the hook" - the best way to pick up women at four-way stops!

Tuesday, April 18th, 2017

497: AMFA Lahey Part 1

Monday, April 24th, 2017

499: AMFA Randy Part 1

Friday, April 28th, 2017

498: AMFA Lahey Part 2

Tuesday, May 9th, 2017

500: AMFA Randy Part 2

Friday, June 23rd, 2017

485: TPB12 On Set Part: 1 - Welcome to Set

Tuesday, June 27th, 2017

486: TPB12 On Set Part: 2 - This is Just What It's Like

Tuesday, July 4th, 2017

487: TPB12 On Set Part: 3 - Ask Me Fucking Anything Lahey Part 1

Friday, July 7th, 2017

488: TPB12 On Set Part: 4 - Use The Plastic Ones Next Time

Monday, July 10th, 2017

489: TPB12 On Set Part: 5 - Ask Me Fucking Anything Conky

Monday, July 10th, 2017

490: TPB12 On Set Part: 6 - Ask Me Fucking Anything Bubbles

Thursday, July 13th, 2017

491: TPB12 On Set Part: 7 - Ask Me Fucking Anything Lahey Part 2

Monday, July 17th, 2017

492: TPB12 On Set Part: 8 - Hey Buddy Great Working with Ya

Wednesday, July 19th, 2017

493: TPB12 On Set Part: 9 - Ask Me Fucking Anything Ricky Part 1

Friday, July 21st, 2017

494: TPB12 On Set Part: 10 - Ask Me Fucking Anything Ricky Part 2

Monday, July 24th, 2017

495: TPB12 On Set Part: 11 - Ask Me Fucking Anything Ricky Part 3

Friday, July 28th, 2017

496: TPB12 On Set Part: 12 - Ask Me Fucking Anything Sarah

Friday, December 25th, 2020

484: Trailer Park Boys: Live at Red Rocks

Ricky, Julian, Bubbles, Lahey and Randy take to the stage of legendary Red Rocks Amphitheatre for a night of greasy fun. Featuring John Dunsworth's final performance as the greatest trailer park supervisor of them all, Jim Lahey.

Friday, January 29th, 2021

481: The Kittyman

There are sea shanties, and then there are sea shanties about kitties sung by the Trailer Park Boys. THIS is that sea shanty.

Thursday, April 22nd, 2021

482: 20th Anniversary LIVE: Part 1 (Pre-Internet Fuckup)

Celebrate twenty years of Trailer Park Boys with sentimental reminiscences, special guests, and more fucking booze and dope than you can handle...LIVE! (From the live broadcast on April 22, 2021.)

Thursday, April 22nd, 2021

483: 20th Anniversary LIVE: Part 2 (Post-Internet Fuckup)

Don't livestream and drive, fuckers, or you might take out the whole street's fucking internet! The Trailer Park Boys 20th Anniversary is back after a connectivity fuckup, drunker and higher than a samsquanch, taking calls at the wrong fucking number! (From the live broadcast on April 22, 2021.)
Season 1
Sunday, April 22nd, 2001

1: Take Your Little Gun and Get Out of My Trailer Park

After 18 months in jail, our Trailer Park Boys, Ricky and Julian , head back home to Sunnyvale Trailer Park aiming to get their lives back together again. The problem is that neither Ricky's fiancee Lucy nor his dad Ray will let him back into their homes, and some guy named Cyrus has moved into Julian's trailer, having crowned himself the new "King of the Park."

Sunday, April 29th, 2001

2: Fuck Community College, Let's Get Drunk and Eat Chicken Fingers

Fed up with all their demands and complaints, Julian tells everyone that he is leaving the trailer park. Ricky, who has been living in Julian's car on his front lawn, has one week to find a new place to live. Mr. Lahey, the trailer park supervisor, is thrilled to hear of Julian's imminent departure but when he hears that Ricky won't be leaving too, his worst nightmare seems about to come true.

Sunday, April 29th, 2001

3: Mr. Lahey's Got My Porno Tape!

In desperate need of $2,000 to buy some hydroponics gear for his dope-growing business, Ricky reluctantly agrees to star in one of J-Rock's amateur porn films to be shot in J-Rock's trailer. Ricky, however, isn't quite up to the task, and the video, entitled "From Russia With The Love Bone", eventually winds up in Mr. Lahey's possession. Julian must convince Lahey that using the tape against Ricky would not be in Lahey's best interest.

Sunday, May 6th, 2001

4: Mrs. Peterson's Dog Gets Fucked Up

While babysitting both Trinity and Mrs. Peterson's dog, Ricky accidentally gets shot and the dog devours a tray of hash brownies. A vet treats both the dog and Ricky. In order to pay the vet, Ricky and Julian must repossess a lawn tractor owned by a former patient who hasn't paid the vet's bill. The Boys successfully recover the tractor -- but not before Ricky gets shot for the second time that day.

Sunday, May 13th, 2001

5: I'm Not Gay, I Love Lucy... Wait a Second, Maybe I Am Gay

With Ricky's life still a mess, Julian tries to convince him that it's time to marry Lucy. Reluctant at first, Ricky changes his mind when Julian suggests that people will always think that Ricky is gay unless he marries Lucy. Julian's engagement present to Ricky is the '76 New Yorker, which for weeks was up on blocks in his front yard, and is now made operational thanks to a few purloined replacement parts.

Sunday, May 20th, 2001

6: Who the Hell Invited These Idiots to My Wedding?

Lucy insists that Julian take over the job of organizing her wedding: which is odd since Julian isn't the groom, Ricky is. She wants lots of people and lots of food. The people part will be easy but getting that much food will be difficult on a tight budget. Julian's plan to hit a local grocery store runs into a snag when Ricky unexpectedly shows up in the middle of the heist. Shots are fired. The next day, the cops show up uninvited to the wedding.
Season 2
Sunday, June 23rd, 2002

1: What in the Fuck Happened to Our Trailer Park?

When Ricky gets a job as a mall security guard, he puts Julian's dope-growing operation at risk and tries to arrest Bubbles for stealing shopping carts.

Sunday, June 30th, 2002

2: Jim Lahey Is a Drunk Bastard

Julian and Ricky have to make sure that Jim Lahey wins the election for trailer park supervisor over their archrival Sam Losco.

Sunday, July 7th, 2002

3: I've Met Cats and Dogs Smarter Than Trevor and Cory

Needing extra cash to expand their dope operation, Julian and Ricky open a bar and casino in J-ROC's trailer.

Sunday, July 14th, 2002

4: A Dope Trailer Is No Place for a Kitty

When their dope plants become infested with insects, Ricky and Julian quarantine the surviving crop in Bubbles' shed, leading to a fiery conclusion.

Sunday, July 21st, 2002

5: The Bible Pimp

Ricky's worst suspicions are realized when Julian falls for the daughter of a traveling Bible Salesman.

Sunday, July 28th, 2002

6: Never Trust a Man with No Shirt On

After a big blowout with his boss, Randy quits his job and joins Julian and Ricky in their life of crime.

Sunday, August 4th, 2002

7: The Bare Pimp Project

With their dope-filled Airstream trailer in tow, Julian, Ricky and Bubbles lead a convoy of police cars in a long chase through the countryside as a police helicopter circles overhead.
Season 3
Sunday, April 20th, 2003

1: The Kiss of Freedom

Ricky and Julian get out of prison rich men but Ricky kisses it all away in the end.

Sunday, April 27th, 2003

2: Temporary Relief Assistant Trailer Park Supervisor

Ricky's job as Temporary Relief Assistant Trailer Park Supervisor threatens to blow the cover on Julian's bootleg vodka operation.

Sunday, May 4th, 2003

3: If I Can't Smoke & Swear I'm Fucked

Ricky defends himself, Julian and Bubbles in court on charges of operating an illegal gas station

Sunday, May 11th, 2003

4: Who's the Microphone Assassin?

Caught jacking more than just tunes, J-ROC tries to redeem himself by MC'ing a rap concert in the park.

Sunday, May 18th, 2003

5: Closer to the Heart

Bubbles is so devastated about not getting tickets to the RUSH concert that Ricky decides to bring Alex Lifeson (Alex Lifeson) to the park to perform a private concert.

Sunday, May 25th, 2003

6: Where in the Fuck Is Randy's Barbeque?

Julian comes up with a plan to ""remarket"" barbeques. Ricky thinks it's a good idea to get his daughter, Trinity, and her friends in the Junior Achievers' Program to steal the barbeques since they are minors and won't go to jail.

Sunday, June 1st, 2003

7: The Delusions of Officer Jim Lahey

Lahey loses his mind on the anniversary of his dismissal from the police force. He puts on his old police uniform and tells everyone in the park that he is a police officer again. He shoots at Ricky and ultimately imprisons Ricky and Julian in a homemade shed-jail.

Sunday, June 8th, 2003

8: A Shit Leopard Can't Change Its Spots

Ricky gets pissed off at Julian for inviting Officer Erica Miller on the cruise.
Season 4
Sunday, April 11th, 2004

1: Never Cry Shitwolf

Julian gets out of jail only to discover that Ricky is the new supervisor of Sunnyvale Trailer Park. Ricky and his assistant, Bubbles, have been carrying out various illegal activities.

Sunday, April 18th, 2004

2: A Man's Gotta Eat

Broke, trailerless and without rum, Julian decides to leave the park and ends up living in his car in an alley. Meanwhile, Randy will do anything for a store-bought cheeseburger.

Sunday, April 25th, 2004

3: Rub 'N Tiz'zug

Julian, Ricky and Bubbles open a massage parlour in the park. J-Roc and DVS (Detroit Velvet Smooth) attempt to get J-Roc arrested to increase his ""street cred.""

Sunday, May 2nd, 2004

4: The Green Bastard

On a family fun day in the Park, Mr. Lahey plans to get his old supervisor job from Ricky. Bubbles wrestles under the alias, ""The Green Bastard"".

Sunday, May 9th, 2004

5: Conky

Bubbles has an infected tooth and the only way to get him to a hospital is with the help of his old childhood friend: a ventriloquist doll named Conky.

Sunday, May 16th, 2004

6: If You Love Something, Set It Free

Bubbles befriends a dope-addicted mountain lion that has been eating weed from the Boys' marijuana fields..

Sunday, May 23rd, 2004

7: Propane, Propane

The Boys are finally ready to harvest and sell their dope. Barb proposes to Ricky. Mr. Lahey goes off the deep end.

Sunday, May 30th, 2004

8: Working Man

The Trailer Park Boys race to harvest their dope field while Jim Lahey slowly goes crazy.
Season 5
Sunday, April 17th, 2005

1: Give Peace a Chance

The boys get out of jail only to find that Cory and Trevor messed up again; they don't own the park after all. Ray is hooked on VLTs.

Sunday, April 24th, 2005

2: The Shit Puppets

Cory and Trevor start to work for Julian. The boys steal drugs from Cyrus and hatch a plan to hide it all until they can find a buyer.

Sunday, May 1st, 2005

3: The Fuckin' Way She Goes

The boys hide all of the hash by using it to pave Ray's driveway. Ray's addiction to gambling and liquor gets worse. Ricky barbecues for his family with devastating effects.

Sunday, May 8th, 2005

4: You Got to Blame the Thing Up Here

The boys find ways to help Ray now that his trailer has burned down. Bubbles realizes that the fire was not his fault.

Sunday, May 15th, 2005

5: Jim Lahey Is a Fuckin' Drunk and He Always Will Be

Bubbles pretends to be a spaceman when the boys buy a rocket set. Ray reveals Lahey's secret and Lahey goes off the deep end.

Sunday, May 22nd, 2005

6: Don't Cross the Shit Line

The boys star in another one of J-Roc's greasy porn films. Randy and Lahey manage to get Ray arrested for disability fraud.

Sunday, May 29th, 2005

7: The Winds of Shit

Julian devises a clever plan to sell part of their driveway in order to earn extra cash. Ricky gets a job as a janitor at a local vocational school.

Sunday, June 5th, 2005

8: Dressed All Over & Zesty Mordant

Julian's biggest money-making scheme yet involves smuggling drugs in shopping carts. Ricky lets Trinity drive the shitmobile and she gets arrested.

Sunday, June 12th, 2005

9: I Am the Liquor

Ricky bails Trinity out of jail. Lahey goes on a drunk-a-thon, and finds out where the boys are hiding the hash.

Sunday, June 19th, 2005

10: The Shit Blizzard

Cyrus gets out of jail and goes after Ricky, Julian and Bubbles. The boys decide to surrender. Lahey saves Ricky's life.
Season 6
Sunday, April 16th, 2006

1: Way of the Road

First show of the 6th season. Ray who is living in his truck sleeper disposes of his urine just like a trucker. Julian has a new plan to make money. Randy goes out on his own. Bubbles makes plans for his kitties.

Sunday, April 23rd, 2006

2: The Cheeseburger Picnic

Randy takes over as park supervisor and plans a picnic for park morale. Mr. Lahey has a plan of his own. Lucy gets wasted and you won't believe who she turns to for comfort.

Sunday, April 30th, 2006

3: High Definition Piss Jugs

Sunnyvale is finally going to get some publicity for their new "Convenients Store" and Bubbles "KIttyland" as a TV reporter comes to Sunnyvale. Lahey goes to the dump and finds something surprising. Randy has a new fan.

Sunday, May 7th, 2006

4: Where in the Fuck Is Oscar Goldman

Trinity is in danger of failing grade 6. Ricky comes to the rescue. Bubbles reveals that he has a fear of chickens.

Sunday, May 14th, 2006

5: Halloween 1977

Randy power trips as he tries to clean up the park. Lahey tries to get incriminating evidence against the boys, and finds just the thing he thinks he needs to get back on the police force.

Sunday, May 21st, 2006

6: Gimme My Fuckin' Money or Randy's Dead

Lahey appears before the police board. Julian prepares a surprise for Ricky. Ray becomes Assistant Trailer Park Supervisor.
Season 7
Sunday, April 8th, 2007

1: I Fuckin' Miss Cory and Trevor

The boys try to profit from their latest scam of selling the meat that they have stolen from the grocery store. Meanwhile, Lucy is pregnant and Julian accepts a new job that is beneath him.

Sunday, April 15th, 2007

2: I Banged Lucy and Knocked Her Up...No Big Deal

J-Roc organizes a gang of thieves who are stealing bags at the airport. We learn more about Lucy's unborn baby.

Sunday, April 22nd, 2007

3: Three Good Men Are Dead

The boys help Lahey when his fellow police officers turn against him. Ray makes plans to return to the road.

Sunday, April 29th, 2007

4: Friends of the Road

Bubbles and the boys get to meet heavy metal singer Sebastian Bach when they travel to Maine to attend a model train convention.

Sunday, May 6th, 2007

5: The Mustard Tiger

The boys use Bubble's love for model trains when they make a plan to smuggle marijuana across the border into Maine. They send a team consisting of Jacob and his "crew" to scout the location, however the scouting team goes missing.

Sunday, May 13th, 2007

6: We Can't Call People without Wings Angels, So We Call Them Friends

On a mission to find Jacob and his crew, the boys leave the relative safety of the trailer park for a dangerous adventure in the woods on the Maine border.

Sunday, May 20th, 2007

7: Jump the Cheeseburger

Randy and Phil Collins go into business together, opening a restaurant called "The Dirty Burger". Meanwhile, Barb Lahey finally finds out who is her secret admirer.

Sunday, May 27th, 2007

8: Let the Liquor Do the Thinking

Randy and Lahey devise a scheme to make some fast cash. To fool the police, Bubbles uses a disguise.

Sunday, June 3rd, 2007

9: Going Off the Rails on the Swayzie Train

The boys go ahead with their plan to smuggle marijuana across the border using a model train. What could possibly go wrong?

Sunday, June 10th, 2007

10: A Shit River Runs Through It

When the boys find themselves in trouble with the authorities it is up to Ricky to bargain for a deal. But, someone has to go to jail. Who will take the fall?
Season 8
Friday, September 5th, 2014

7: Community Service and a Boner Made with Love

Sentenced to community service, Bubbles insists that Julian and Ricky help him with a school puppet show. The Green Bastard teaches Ricky a lesson.

Friday, September 5th, 2014

8: The Super-Duper-Industrial-Bubbles-Honey-Oil-Inator

When the compressor air conditioner breaks, Bubbles has to turn his sheds into an industrial honey oil manufacturing complex to save Ricky's weed.

Friday, September 5th, 2014

9: Righties Loosies, Lefties Tighties

While being filmed by George Green, Bubbles gets his oil production going, aiming to make enough money to buy the trailer park for Barb and Julian.

Friday, September 5th, 2014

10: Crawling Through the Shitpipe

The boys sell their entire honey oil output to Sebastian Bach, but to seal the deal for the trailer park, Julian has to do something truly terrible.

Friday, September 5th, 2014

1: Money Can Suck My Cock

The boys each have new moneymaking schemes, Jim Lahey is on the verge of retiring and Randy has a new assistant.

Friday, September 5th, 2014

2: The Fuckin' V-Team

Julian offers to partner with Barb so that she can keep the trailer park, but they need Jim Lahey's cooperation over his deciding one percent share.

Friday, September 5th, 2014

3: The Dirty Dancer

Julian enlists J-Roc and Sarah's aid to turn his bar into a strip club. Ricky is not pleased when he finds out that his daughter Trinity is pregnant.

Friday, September 5th, 2014

4: Orangie's Pretty Fuckin' Tough

When Orangie, Ricky's goldfish, dies after being given too many shooters, Julian and Bubbles try to replace it with another before Ricky finds out.

Friday, September 5th, 2014

5: Whore-A-Geddon

TV celebrity Steve Rogers rents Julian's bar for his stag party, which gets of out hand and overflows into Bubbles's Shed-and-Breakfast sheds.

Friday, September 5th, 2014

6: Friends with the Benedicts

Bubbles's attempts to clear up a crab infestation in his sheds and on his kitties cause him embarrassment, and he's arrested for indecent exposure.
Season 9
Friday, March 27th, 2015

1: Why in the Fuck Is My Trailer Pink?

Julian and Ricky get out of jail and return to the Sunnyvale Trailer Park, but when they arrive, they find that nothing is as they left it.

Friday, March 27th, 2015

2: A Stable Fucking Environment

Ricky tries to keep his family together despite not being allowed back in the park, while Julian and Bubbles try to get business going again.

Friday, March 27th, 2015

3: Anointed in Liquor

Julian hatches a plan to secure a place to live while Ricky and his family struggle with their new life in the barn.

Friday, March 27th, 2015

4: George Green: Industrial Cock Inhaler

Julian and his crew have a motel auction while Ricky must track down a list full of baby items to keep his family together.

Friday, March 27th, 2015

5: The Motel Can't Live at the Motel

Ricky brings his grandson home to the motel, but it doesn't go as planned, and Julian implements the first stage in his bid to get Sunnyvale back.

Friday, March 27th, 2015

6: Sweet Liquory Load

J-Roc struggles with his new role as a father, and Julian's plan to get the park back earns Ricky a piece of Leslie's wrath.

Friday, March 27th, 2015

7: Piss

Mr. Lahey falls off the wagon on the day of Sunnyvale's big appraisal, which Julian, Ricky and the crew do their best to ruin.

Friday, March 27th, 2015

8: A Dancer for Money

Leslie puts Sunnyvale Park under lock-down, Ricky holds an open house at the motel, and Ricky also has an adventure in the woods.

Friday, March 27th, 2015

9: Sam-Squamptches and Heli-Cocksuckers

Julian gets desperate in his attempt to reclaim Sunnyvale, Ricky finally might get his family back, and Mr. Lahey falls further off the wagon.

Friday, March 27th, 2015

10: The Liquor Snurf

It's morning in Sunnyvale as Julian carries out the final stage of his big reverse psychology plan to get his beloved trailer park back.
Season 10
Monday, March 28th, 2016

1: Freedom 45?

While Julian celebrates the bar's success and Ricky and Lucy try for a baby, a familiar face returns from jail to shake things up at the park.

Monday, March 28th, 2016

2: You Want Lot Fees, Suck Them Out of the Tip of My Cock

Desperate for quick cash to fight the court case, the boys try to collect outstanding lot fees at the park and consider a return to petty crime.

Monday, March 28th, 2016

3: A Three Tiered Shit Dyke

As Barb and her sidekicks try to strong-arm Lahey and Randy into testifying for her in court, the boys set out to case a fancy neighborhood.

Monday, March 28th, 2016

4: Shit Covered Cave Teeth

After handing over Trinity's wedding money, Ricky swears off crime, but Julian tries to talk him into one last job at the Denture King offices.

Monday, March 28th, 2016

5: If You Don't Believe It, It's Not Real

When a truck heist goes awry, the boys turn to Sam the Denture King for help. But a fight at his office quickly spirals out of control.

Monday, March 28th, 2016

6: All the Fucking Dope You Can Smoke!

When Julian turns his bar into an all-inclusive casino, the ad made by Bubbles and Ricky stirs up trouble and gets a celebrity's attention.

Monday, March 28th, 2016

7: Up in Smoke We Go

A visit from Snoop Dogg and friends sets the trailer park abuzz, and Sunnyvale fan Tom Arnold fulfills a bucket-list dream with Bubbles.

Monday, March 28th, 2016

8: The Super Bling Cowboy

Bubbles battles a bad case of nerves at his open mic gig, and Lucy weighs a startling offer from Tom Arnold.

Monday, March 28th, 2016

9: Thugged Out Gangsta Shit

Tom sets out on an adventure with Lucy, while Snoop tries Ricky's new concoction and Lahey plots a diabolical mission.

Monday, March 28th, 2016

10: Looks Like the Liquor Wins

Still shaken up, the gang gets ready for Trinity and Jacob's wedding. Meanwhile, Barb struggles with a big decision about the park.
Season 11
not specified

11:

Friday, March 31st, 2017

2: The Walker Zombley

Ricky mistakes a sick-looking Jacob for a "zombley," while Bubs thinks he's an alien. The boys make Cory and Jacob steal fertilizer from a farmer.

Friday, March 31st, 2017

3: My Fucking Balls, My Cock, My Hole, or My Tits?

When Ricky gets shot in the groin by Mo, the boys argue over what kind of medical attention -- if any -- he should receive.

Friday, March 31st, 2017

4: Darth Lahey

Ricky has to stay behind and look after Mo while Julian and Bubbles go lobster fishing. Lahey warns Ricky that the cops are out to get them.

Friday, March 31st, 2017

5: Flight of the Bumblecock

Ricky has a meltdown trying to process information he learned from Lahey. The boys have to get Bubbles's truck back from George Green.

Friday, March 31st, 2017

6: How Do You Keep Your Bag So Soft?

Ricky's injury isn't healing properly, so the boys head back to see Sam Losco. Ricky takes drastic action when the power gets shut off at the rink.

Friday, March 31st, 2017

7: I Look Like A FUCKING DICK!!

Julian sends Lahey and Ricky off on a golf outing, leading to a confrontation. NHL star Nathan MacKinnon visits the hockey school kids.

Friday, March 31st, 2017

8: A Liquor Captain Never Abandons a Sinking Shit Ship

A "free weed" sign draws a bunch of stoners to the shipping container, where the boys face off with Lahey, Randy and a pair of cops.

Friday, March 31st, 2017

9: Oh, My Fuck Boys, We Killed Lahey & Randy

The boys' deal with Snoop Dogg hits a snag when they're accused of killing Lahey and Randy, then everything goes haywire with Cory and Jacob.

Friday, March 31st, 2017

10: The All You Can Eat Shit Buffet

All hell breaks loose on the ocean as the boys prepare for the drop-off while trying to find Bubbles and avoid Lahey and Randy.

Friday, March 31st, 2017

1: The Jack Your Cock Furry Whore Slut

Bubbles and Ricky are doing well with their new pizza sauce company, but a new opportunity arises when they get a tip on where Julian's been living.
Season 12
Friday, March 30th, 2018

1: Chlamydia

Bubbles's new brewing business is taking off, but things aren't going well for Julian and even worse for Ricky, who claims he has a big announcement.

Friday, March 30th, 2018

2: Godspeed My Muscular Friend

In an attempt to go legit, Julian looks for a job at the mall and Ricky becomes a handyman. Lahey and Randy head to the racetrack.

Friday, March 30th, 2018

3: The Cunt Word

Julian runs a side hustle at his security job. Ricky sends Jacob and Trinity to his car when he hosts Susan for a romantic dinner that turns chaotic.

Friday, March 30th, 2018

4: All the Shit I Need

Bubs loses it when Ricky "borrows" the truck to deal with a rat problem in the park, then lends it to Julian as part of another racket at the mall.

Friday, March 30th, 2018

5: Happy Birthday Bubbles

The boys cause a panic in the trailer park when a stunt they organize for Bubbles's birthday goes a bit haywire. Julian puts his job in jeopardy.

Friday, March 30th, 2018

6: Flow Me the Money

The Boys learn that the prosecutor for Julian's trial is his ex. Ricky steps in to represent Julian in court after another plan goes awry.

Friday, March 30th, 2018

7: Big Cock

Ricky and Julian help Bubbles fill a huge order of his new beer, Freedom 35, but a secret Ricky's been keeping could derail the delivery.

Friday, March 30th, 2018

8: Will You for to Be Fucking Married to Me?

Lahey tries to squeeze his way into the beer business. Ricky and Susan's fighting prevents Candy from getting a private moment with Julian.

Friday, March 30th, 2018

9: Angel Shit Sent Down from Jesus God

When a big beer company wants to work with the Boys, they need to come up with $50,000 to close the deal -- and Ricky has an idea that could pay off.

Friday, March 30th, 2018

10: Fuckin' Fucked Out of Our Fuckin' Minds

Bubbles organizes a huge stag party for Julian and Ricky, but when they hear police sirens approaching, it turns into an escape operation.