update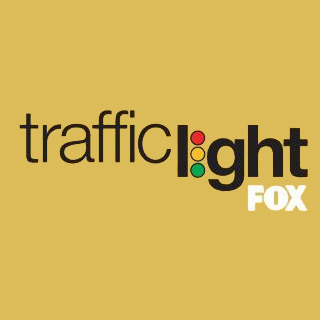 Season 1
Tuesday, February 8th, 2011

1: Pilot

Friends Mike, Adam and Ethan are at different points in their lives in terms of their romantic relationships. Mike is married to Lisa, and the two have a young son. Family demands stretch Mike thin in terms of time for himself, and he finds himself getting his "me" time watching movies in his car and thinking Lisa has no idea it's going on, even though she's all too aware. Adam has just moved in with his girlfriend, Callie, and the couple is starting to figure out how to balance their life together with the previous freedom of their single lives. Ethan, who is perpetually single, thinks dating the same woman for three weeks is an extended commitment.

Tuesday, February 15th, 2011

2: En Fuego

Mike and Ethan learn that Adam has been hanging onto "CJ," a stuffed animal he won for Callie at a carnival when they were first dating – and a sort of "go-to" move that Adam has used in the past to win over the ladies. When the guys get rid of CJ, Callie becomes noticeably upset over the missing toy, so Adam tries to win a replica to replace Callie's before she figures out what happened to it. Meanwhile, Lisa's company hosts a charity tennis tournament, and she teams up with Ethan's former flame to form the "Smash Sisters." But their plans for intimidation on the court take a turn when Ethan reunites with his ex-girlfriend.

Tuesday, February 22nd, 2011

3: All The Precedent's Men

When Lisa encourages Mike to meet with a young female colleague seeking professional advice, Mike hesitates but soon discovers that she is attractive, sports-savvy and able to hang with the guys. After meetings between Mike and his new friend become more frequent, Lisa is prompted to join them, and she and Mike are surprised by her unique proposition. Meanwhile, morning commutes become less solitary for Adam when Callie starts calling him on the way to work, and Ethan attempts to eliminate indications that his relationship with a new girl is becoming serious.

Wednesday, March 2nd, 2011

4: Credit Balance

When free-spirited Callie admits to her frugal boyfriend Adam that she is in major debt and then goes to extreme measures to secure a royal interview for him, Adam worries that the differences in their approach to finances might be too much for their relationship to handle. Meanwhile, while taking care of Tommy in the mornings for Lisa, Mike is surprised by how much he enjoys the morning coffee dates with the other neighborhood moms, who welcome him immediately into their tight-knit group, and Ethan finds it difficult to break up with a girl after she makes a bold move

Tuesday, March 8th, 2011

5: Breaking Bread

Callie finds a lost puppy from an elderly neighbor, but Adam takes the credit for rescuing the puppy and the neighbor shows her appreciation to Adam too generously. Meanwhile, Lisa complains about the noise from their neighbor and Mike planned to confront him and ensure peace and quiet but everything takes an unexpected turn. While Ethan's girlfriend wants to meet his wise next-door neighbor face-to-face.

Tuesday, March 15th, 2011

6: No Good Deed

When Adam accidentally gets Callie's car stolen, he tries to make it up to her by replacing the old car with a brand-new hybrid. In an effort to surprise Callie with a brand-new car, Adam enlists the help of Mike and Ethan to get the best deal on the car, but the hunt for the best bargain turns into a competition. Meanwhile, Mike's grown-up "little brother" from a mentor program he used to volunteer for visits Mike and Lisa and surprises them both with an unexpected book dedication, and Ethan befriends a loner car salesman

Tuesday, March 22nd, 2011

7: Stealth Bomber

Mike is bummed to learn Lisa's pay raise makes her the top wage earner in the family, so he lobbies his boss for just enough of a salary bump to restore him to No. 1. Meanwhile, Callie's sexually charged sister proves to be more than Ethan can handle; and Adam finally decides to deal with his bathroom phobia.

Tuesday, March 29th, 2011

8: Kiss Me, Kate

When Callie's visiting sister shows signs of overstaying her welcome, Adam scores her a job at his office, where she hooks up with the boss. Elsewhere, Ethan saves Lisa's life at a swimming pool and is rewarded with Mike's favorite college T-shirt.

Tuesday, April 12th, 2011

9: Best Man

Adam tries to atone for ruining Mike's bachelor party years ago by throwing him a second one, which gets out of hand. Meanwhile, Lisa is uncomfortable about having to go on an out-of-town project with a male coworker, so she asks Callie to come along.

Tuesday, April 19th, 2011

10: Bonebag

Adam and Callie's opportunity to babysit Tommy doesn't go according to plan, while Mike and Lisa's romantic weekend getaway gets out of hand when Mike has a problem with his masseuse. As for Ethan, he's got yet another new woman in his life, and she seems perfect---almost.

Tuesday, May 3rd, 2011

11: Where the Heart Is

Lisa tries to keep track of Mike's whereabouts by using the GPS trackers on their cell phones, and Mike uses reverse psychology to keep tabs on her as well. Meanwhile, Adam's boss at Bloke Magazine assigns him to write an article on intimacy, but when Callie stumbles upon his research material, she misconstrues it as a hint to spice up their relationship. Also, Ethan gets into trouble when his organ delivery ends up in the wrong hands.

Tuesday, May 10th, 2011

12: Tommy Guns

Mike and the guys try to get close to nature.

Tuesday, May 31st, 2011

13: Help Wanted

Mike and Lisa hire a hot young babysitter for Tommy, but the skimpily clad teen brings more teen angst to the household than the Rileys can handle. Meanwhile, when a disabled food-delivery guy accidentally intrudes upon Callie's naked dance party, Adam finally confronts her about her habits in the apartment. But when they find out the delivery guy is also a computer whiz and decide to hire him, Adam learns a lesson in indecent exposure the hard way. Also, Mike and Adam try to convince Ethan to get rid of his hideous necklace, but he finds comfort in a new fling who does not see the necklace the same way.