update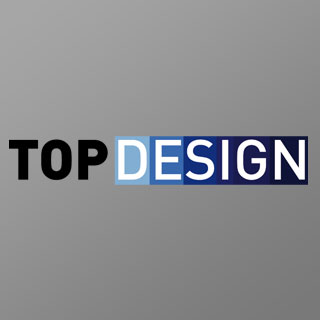 Season 1
Wednesday, January 31st, 2007

1: Mystery Judge

The Twelve interior designers compete to create a place of relaxation for a mystery client.

Wednesday, February 7th, 2007

2: Child's Play

The designers are given the challenge of creating a bedroom for their individual clients, but there are some big and small twists.

Wednesday, February 14th, 2007

3: LIfe's a Beach

The designers are given another team challenge. This one takes them to the beach where the fun in the sun is decreased by the challenge at hand.

Wednesday, February 21st, 2007

4: One Man's Trash...

The remaining designers are given the challenge of designing a living space using unusual materials. The Clients are going to be tough because they are all aspiring designers.

Wednesday, March 7th, 2007

5: Garage Band

The desingers are asked to create a living space for the classic American family- Two Parents, three kids, and a dog.

Wednesday, March 14th, 2007

6: Life of the Party

Everybody is split up into teams in order to design a party for Elle Decor Magazine of which Hollywood socialites will make a decision of who has the best rooms in which they have to incorporate the five senses.

Wednesday, March 21st, 2007

7: Chef's Choice

The contestants are asked to design a private dining room- for a chef.

Wednesday, March 28th, 2007

8: Metropolitan Home Suites

The remaining competitors must each design a modern hotel room. The guest judge is design and fashion expert Linda O'Keeffe.

Wednesday, April 4th, 2007

9: ELLE DECOR Cover Inspiration

The strongest remaining interior design contestants select one of 10 ELLE DECOR Magazine covers as inspiration for their design for an living room.

Wednesday, April 11th, 2007

10: Lofty Designs

Season finale. The two remaining contestants are given the task of designing a loft in Los Angeles.
Season 2
Wednesday, September 3rd, 2008

1: Impress the Best

In the second season premiere, 13 interior designers must create the ideal loft. India Hicks joins the show as the new host and former host Todd remains on the show as a mentor to the designers.

Wednesday, September 10th, 2008

2: Artsy Bunker

The remaining designers must create a space that is both functional as well as fashionable.

Wednesday, September 17th, 2008

3: Window Display

The remaining designers draw inspiration from former "Project Runway" contestants as they put together a window display.

Wednesday, September 24th, 2008

4: Bachelor Pad

The remaining designers create a space for three bachelors

Wednesday, October 1st, 2008

5: Triathlon of Decorating

The remaining decorators face challenges that test their vision, ability to improvise and aesthetic.

Wednesday, October 8th, 2008

6: Eco-Offices

In the sixth episode of Top Design, the contestants re-design the new offices of the Cadmus Group, an environmental consulting firm that helps government, non-profit and corporate clients address critical challenges in the environment.

Wednesday, October 15th, 2008

7: Room of the Future

The remaining contestants are asked to do a little time travel tonight when they must conceptualize their vision of the future into one room.

Wednesday, October 22nd, 2008

8: Light It Up

It's all about balance tonight, as a chandelier takes center-stage, and the designers must somehow design a room that doesn't minimize it, but also so it doesn't overwhelm the room.

Wednesday, October 29th, 2008

9: Finale Part 1

Tonight each of the four remaining designers is assigned a room in a house in which to create his or her vision. Jeff Lewis returns as a guest judge.

Wednesday, November 5th, 2008

10: Finale Part 2

The last remaining designers are asked to design a house from the ground up – a sort of extreme version of this season's first challenge – in tonight's season finale, and the top design is named.