update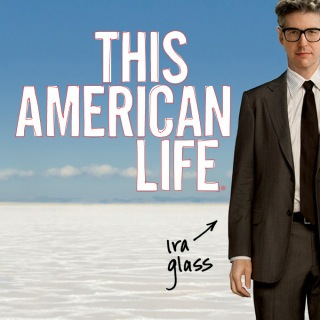 Season 0
Thursday, May 1st, 2008

1: This American Life - Live!

77-minute cut of This American Life - Live!, the May 1, 2008 show at NYU that was simulcast to theaters across the country promoting the second season. This was a DVD extra from the season 2 set, but aired on the radio and in theaters prior to the start of Season 2 on television.

Thursday, September 4th, 2008

2: No Respect

This episode examines comedians and their audiences. It includes segments about performing for a rowdy crowd, and a piece about Mike Birbiglia's worst gig ever
Season 1
Thursday, March 22nd, 2007

1: Reality Check

Three stories of people who hatched plans in the hopes of making their dreams come true, but were snapped back to reality by unpleasant outcomes: an elementary school student tries to solve a common childhood problem; a rancher resuscitates a beloved pet, which later turns on him; people team to give an unknown rock band the greatest night of its life.

Thursday, March 29th, 2007

2: My Way

An exploration of the benefits and costs of stubbornness. If you're a 15-year-old boy, and you don't want to fall in love, maybe you can just decide not to do it. Ever. Stories of trying to cheat death, love, political reality, and memory with only an idiosyncratic vision and a lot of stamina.

Thursday, April 5th, 2007

3: God's Close-Up

An artist, his Jesus-model, the model's girlfriend, the girlfriend's father, and a bunch of bearded men all converge in Utah. An elaborate artistic tableau is set up in the desert, and there are several attempts by the faithful and the not-so-faithful to bridge the divide between them. Nancy Updike reports.

Thursday, April 12th, 2007

4: The Cameraman

Being behind the camera changes you. It's not just that you see everything differently; you act differently also. This episode features two stories, one big, one small, exploring this phenomenon.

Thursday, April 19th, 2007

5: Growth Spurt

What do you do if you don't like where you are in life? You simply decide to move forward, into the next stage, by sheer force of will. A widow; an ambitious, first-time screenwriter; and a 13-year-old girl all charge forward into their futures with uneven results.

Thursday, April 26th, 2007

6: Pandora's Box

Three stories of consequences that follow from human beings' doing what we do best: poking our noses everywhere, fixing things that may or may not be broken, and opening our big mouths. A hot dog stand in Chicago unleashes dark forces in the human soul; and scientists try, unsuccessfully, to create perfect pigs.
Season 2
Sunday, May 4th, 2008

1: Escape

Two teenage boys in Philadelphia look for ways to impress girls; and a young man fights for his independence from his mother.

Sunday, May 11th, 2008

2: Two Wars

An Iraqi comes to America after leaving his war-torn country and sets out on a trip across America and lets the U.S. citizens ask questions about any subject; a Bulgarian man decides that an argument with his wife, about lawn upkeep, goes back more than 20 years.

Sunday, May 18th, 2008

3: Going Down in History

Stories of people trying to make — and remake — history, while others go down in history in ways they never intended. Two Wisconsin convicts gain local fame for almost escaping prison using dental floss. High school students pose for smiley yearbook snapshots, which capture nothing of the dramas in their lives. And a man with a 30-year obsession with one particular bird unveils the grainy, Big Foot-style video evidence that he saw it.

Sunday, May 25th, 2008

4: Underdogs

A group of teenage boys, in New York City, learn how to fight back against bullies in an old fashioned way; two boxers from Tennessee who have known each other, since they were kids, must face each other in a fight that they can't lose.

Sunday, June 1st, 2008

5: Every Marriage Is a Courthouse

Cartoonist Chris Ware animates a true story that demonstrates that every marriage—even the happiest—is a courtroom. But most of the episode is devoted to the slow-motion disintegration of one couple's marriage. The husband's obsession with a legal battle forces the most basic marital questions into the open: what do I need? And what can I put up with?

Sunday, June 8th, 2008

6: John Smith

The story of one life, told through the lives of people from all over the country, all named John Smith. Baby John Smith is 11 weeks old, in South Carolina, and his parents are still reeling from the sonograms that all predicted he would be a girl. By the time he's 23, John Smith in Laramie, Wyoming, has made some mistakes and is appearing in front of a judge. At 46, he's in Texas, welcoming his oldest son back from Iraq. In-depth portraits of people growing up, growing old, and figuring out how to be fathers, husbands, and men in America today.