update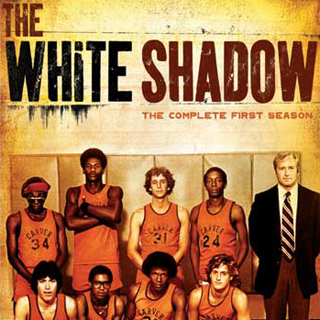 Season 0
not specified

1: Interview with Ken Howard, All About the Show

not specified

2: More Than Basketball Featurette

not specified

3: The Shadow of Bruce Paltrow Featurette

not specified

4: Director's Debut Featurette

not specified

5: A Series of Memories Preview
Season 1
Monday, November 27th, 1978

1: (pilot)

Ken Reeves, a forward with the Chicago Bulls, is forced to retire after suffering a serious knee injury. His old friend and high school teammate, Jim Willis, who is principal of Carver High near L.A., drops by to offer him a job as basketball coach. Reeves is reluctant, but agrees. Among the challenges he faces with the school and the team include a female vice principal who doesn't like him and a player, James Hayward, who has a lot of potential, but also is fatherless and may have to drop out of school to go to work and take care of his mom and little brother.

Monday, December 4th, 1978

2: Here's Mud in Your Eye

Coach Reeves and the team discover liquor in Jackson's locker, and fear he may have a drinking problem.

Monday, December 11th, 1978

3: The Offer

Reeves is tempted after a beautiful newswoman takes an interest in him and then her boss offers him a high-paying sports commentator job.

Monday, December 25th, 1978

4: Bonus Baby

After winning the Most Valuable Player trophy, Coolidge is easily seduced by a young woman who says a sports agent is interested in promoting his career.

Monday, January 1st, 1979

5: Pregnant Pause

College scouts are impressed with Reese and believe he has a good shot at a scholarship. However, Reese's plans are put on hold when his girlfriend, a Carver cheerleader, tells him she's pregnant. Coach Reeves and the team discover her attending cheerleader practices and believe she may be lying about the pregnancy to trap Reese into marrying her.

Monday, January 8th, 1979

6: Wanna Bet?

Coach Reeves finds himself involved in burglary, bookies and murder after he helps an amazing young basketball player enroll at Carver High and join the team.

Monday, January 15th, 1979

7: That Old Gang of Mine

after gomez gets knocked off the carver high basketball team he joins a street gang he onced belonged to

Saturday, January 27th, 1979

8: Just One of the Boys

Reeves deals with a new player, Raymond Collins, who was forced to transfer from his old school because of rumors about his being gay.

Saturday, February 3rd, 1979

9: Airball

Reeves tries to fly the team to an out-of-town tournament, and the results aren't what he bargained for.

Saturday, February 10th, 1979

10: We're in the Money

Reeves takes the team to Las Vegas for a tournament, with disastrous results.

Saturday, February 17th, 1979

11: Spare the Rod

Coach Reeves substitute-teaches a P.E. class, loses his temper, and hits a student, Lucius Robinson, who refuses to participate. Reeves feels guilty about the incident, learns of Lucius' troubles, and offers to help him in any way. Reeves then quickly learns that some students can't be helped when Lucius tries to rape Mrs. Buchanan.

Saturday, February 24th, 1979

12: The Great White Dope

Salami has dreams of becoming a professional boxer, like his father was. However, his dad is dead-set against it. Coach Reeves offers to help Salami train, but gets more than he bargained for when he learns his father is against it and that he and Salami don't talk to each other

Monday, March 5th, 1979

13: Mainstream

A mainstreaming program is put in place at Carver, and as a result, Coach Reeves is forced to take in an autistic kid on the basketball team.

Monday, March 26th, 1979

14: Little Orphan Abner

Goldstein's grandmother is hospitalized and his grandfather stays at the hospital with her, so Coach Reeves asks the team to check in on him at home every so often. The other guys aren't too keen on this because Goldstein really doesn't fit in with them, but they agree to check on him and, in the process, take advantage of him and his hospitality. Goldstein threatens to quit the team, and Coach Reeves gives him a lecture on standing up for himself.

Monday, April 9th, 1979

15: LeGrand Finale

The team wants to form a singing group, but elect not to include Thorpe, who begins a dating interest with Karen LeGrand, a white girl with an unsavory reputation around school.
Season 2
Monday, September 17th, 1979

1: On the Line

The second season begins with Jackson, wanting to make some extra money, gets unknowingly involved with sports bookies. Things get especially difficult when they start offering him big money to shave points at Carver's games.

Monday, September 24th, 1979

2: Albert Hodges

Coach Reeves begins teaching a class on sex education, but comes under fire when he makes joking comments that Albert Hodges, a new black student who is very racially sensitive, interprets as insulting to blacks. Hodges then tries to rally the black players on the team against Reeves.

Monday, October 1st, 1979

3: Cross-Town Hustle

A rival coach from a predominantly white high school in the area tries to convince Reese to transfer.

Monday, October 8th, 1979

4: Sudden Death

after a rookie basketball player dies of an anerism coach reeves goes blaming himself for his death

Monday, October 15th, 1979

5: A Silent Cheer

Reeves gives a talented player who is deaf a shot on the Carver team.

Monday, October 29th, 1979

6: No Place Like Home

after coolidges apartment house burns down coolidge and coach reeves become roommates

Monday, November 5th, 1979

7: Globetrotters

The basketball team is on a winning streak and proceeds to showboat and run up the score on their latest opponent, prompting a tongue-lashing from Reeves. With their newfound success gone to their head, the team gets cocky with the workers at a local car wash and challenges them to a pickup game at the Carver gym. The boys are unaware that the car wash workers are really members of the Harlem Globetrotters doing a benefit and Reeves has arranged for them to show the team they're really not as good as they think.

Monday, November 12th, 1979

8: Me?

Thorpe contracts a sexually transmitted disease and has passed it onto Coolidge's girlfriend. The two of them must now tell Warren that he too must get tested.

Monday, November 26th, 1979

9: Needle

Hayward's young cousin runs afoul with a drug dealer and dies from an overdose. Reeves must prevent Hayward from seeking revenge.

Monday, December 3rd, 1979

10: Sliding By

A "can't miss" college basketball prospect transfers to Carver to finish high school, but Reeves finds out he may not be what he seems.

Tuesday, December 18th, 1979

11: Delores, Of Course

a former girlfreind a jacksons comes to los angeles saying that shes fashion model but is really a hooker

Tuesday, December 25th, 1979

12: A Christmas Present

Sybil is pregnant and at odds with her husband, while Reeves is left without any place to go for Christmas.

Tuesday, January 1st, 1980

13: Feeling No Pain

Salami sprains a knee during a pickup basketball game, and his doctor prescribes amphetamines, which he unwittingly shares with the team.

Tuesday, January 8th, 1980

14: Artist

a nagging art teacher thinks that thorpe should go to art school but thorpe has no interest in it what so ever

Tuesday, January 15th, 1980

15: Salami's Affair

Carver holds a school 'turnabout' dance for Sadie Hawkins Day, and a young female teacher has her thoughts on asking Salami and going further.

Tuesday, January 22nd, 1980

16: Links

Deciding that some of the players could use a dose of class, Coach Reeves takes Coolidge, Thorpe, and Salami to an exclusive country club for a day of golfing.

Tuesday, January 29th, 1980

17: The Stripper

a teacher who moonlights as a exotic dancer teaching career is on the line

Tuesday, February 5th, 1980

18: Gonna Fly Now

A drug dealer infiltrates Carver's campus.

Tuesday, February 19th, 1980

19: Out at Home

Reeves is named Carver's new athletic director, but the longtime baseball coach isn't happy about it.

Tuesday, February 26th, 1980

20: The Russians Are Coming

A touring high school team from the then-Soviet Union comes to Carver. The players have trouble relating to the Russian players, with the exception of one Russian, whom Hayward befriends, and later wants to defect to the U.S.

Tuesday, March 4th, 1980

21: The Hitter

Coach Reeves suspects that Gomez is being physically abused at home by his father, but has trouble getting him to admit it.

Tuesday, March 11th, 1980

22: The Death of Me Yet

Carver celebrates advancing to the city championship, but the party turns tragic.

Tuesday, March 18th, 1980

23: Coolidge Goes Hollywood

Coolidge is offered a television acting role.

Tuesday, April 1st, 1980

24: A Few Good Men

Graduation means the end of the Carver playing careers of Goldstein, Gomez, Hayward, and Reese, and it also means anxiety for all of them as they wonder what's ahead. Meanwhile, Reeves' girlfriend wants him to spend the summer with her in Greece.
Season 3
Thursday, October 16th, 1980

1: Reunion (1)

The third season begins with Coach Reeves visiting the town where he grew up and reuniting with old friends, including an old high school teammate, an old girlfriend, and his father, whose health is failing.

Thursday, October 23rd, 1980

2: Reunion (2)

Coach Reeves heals his strained relationship with his dying father, breaks things off once and for all with Paula, and returns to Carver for the new school year, where some new players have joined the team: Wardell Stone, Mitchell, Rutherford, Paddy Falahey, and Eddie Franklin

Thursday, October 30th, 1980

3: Georgia on My Mind

getting fed up with high school coolidge tries out for the harlem globetrotters

Tuesday, December 16th, 1980

4: If Your Number's Up, Get It Down

Coolidge, Salami, Vitaglia, and Thorpe wreck the new driver's ed car and have to raise money for a mobile health-care unit as punishment.

Tuesday, December 23rd, 1980

5: Christmas Story

Thorpe befriends a young orphan while helping coach basketball at a Catholic school. Reeves tries to get romantic with the school's female coach, unaware she's a nun. The team tries to make some Christmas cash by selling undersized Christmas trees.

Tuesday, December 30th, 1980

6: No Blood, No Foul

Salami faces possible jail time after breaking an opposing team's player's jaw during an on court brawl.

Tuesday, January 6th, 1981

7: Vanity Fare

The team attempts to enter a singing contest.

Tuesday, January 13th, 1981

8: Mister Hero

Stone saves an elderly woman's life by rescuing her from a burning car, and the experience goes to his head after he appears on the TV news and sensationalizes the story.

Monday, February 2nd, 1981

9: B.M.O.C

Coolidge starts having problems stemming from his abnormal height and size, such as normal clothes not fitting. He gets self-conscious and defensive until Coach Reeves, who has dealt with the same problems, takes him under his wing and tries to let him know he's not alone. NBA Hall-of-Famer Bill Russell guest stars.

Monday, February 9th, 1981

10: Trial and Error

Falahey's girlfriend thinks she's pregnant, while Reeves is called for jury duty.

Monday, February 16th, 1981

11: Car Repo

Salami and Vitaglia take on a part-time job reposessing cars, but the ungodly work hours and the harassments from the car owners affect both their performances in school and on the basketball court.

Monday, February 23rd, 1981

12: Psyched Out

A female teacher with a past history of mental illness and nervous breakdowns is tormented by a psychotic student.

Monday, March 2nd, 1981

13: Cops

An elderly woman is mugged on the street at night by two big, tall black men, and the description she gives the police matches both Coolidge and Franklin, who happen to be out on the town that night. The police apprehend the two with Thorpe looking on. Thorpe observes what appears to be police brutality, reaches into his pocket to get a pen to write the cops' car number, and is shot by one of them.

Monday, March 9th, 1981

14: Burnout

Carver's baseball coach, who also teaches English, begins to experience teacher burnout. He begins handing out free grades, which hurts Rutherford, who works hard in his class. Vitaglia, too, is disappointed in his attitude because he wants to try out for the baseball team.

Monday, March 16th, 1981

15: A Day in the Life

Goldstein, Gomez, Hayward, and Reese all return for an ""alumni"" exhibition game, amid all the troubles the four have encountered in ""real life"" since graduating. Hayward is in college and wants to go to law school, but doesn't believe he'll be given the chance because of his skin color. Goldstein, after a year in the Marines, now believes he has the confidence to ask out a girl he admired while at Carver. Gomez is struggling to make ends meet as a car mechanic with a pregnant wife. And, finally, Reese is bouncing from job to job until he finally finds his niche as a phone counselor at a suicide prevention center.