update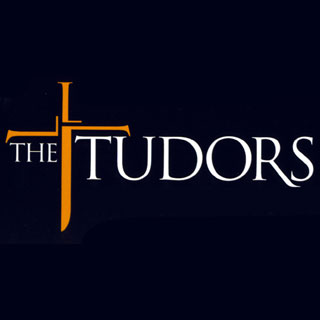 Season 0
0: Untitled

1: Production Design

Season 1 DVD Extra

2: Costume Design

Season 1 DVD Extra

3: Tudors Historical Sites

Season 1 DVD Extra

4: The Tower of London

5: The Descendants of Henry

6: Season 2 - To Capture A King

7: Season 2 - To Play A Pope

8: Season 2 - Love and Passon in Tudor Times
Season 1
Sunday, April 1st, 2007

1: In Cold Blood

Henry prepares for war with France but receives cautious counsel from the powerful Cardinal Wolsey, who urges a peace treaty; the king learns that his queen's lady-in-waiting Elizabeth Blount is pregnant with his child.

Sunday, April 8th, 2007

2: Simply Henry

Henry contemplates an alliance with Holy Roman Emperor Charles V of Spain despite his "Field of Cloth of Gold" ceremony celebrating allegiance to France, and executes a rival; Elizabeth gives birth to the king's illegitimate son.

Sunday, April 15th, 2007

3: Wolsey, Wolsey, Wolsey!

A visit from Charles V forces Henry to conceal his growing disaffection from Queen Katherine, who is the influential Spanish monarch's aunt - even as Henry comes face-to-face with the seductive Anne Boleyn for the first time.

Sunday, April 22nd, 2007

4: His Majesty, The King

Despite being named "Defender of the Faith" by the Pope, Henry begins to scheme to replace his queen with the more desirable Anne Boleyn, as court intrigues involving Princess Margaret and plots against Cardinal Wolsey intensify.

Sunday, April 29th, 2007

5: Arise, My Lord

Henry is stunned by a reversal in his alliance with Charles V and forced to look elsewhere for European support, while an insulted Anne Boleyn refuses his offer of permanent mistress status, inflaming his desire to marry her.

Sunday, May 6th, 2007

6: True Love

An increasingly confident Henry VIII grows dissatisfied with the Catholic Church's progress with his petition for an annulment of his marriage, making Cardinal Wolsey further vulnerable to conspirators.

Sunday, May 13th, 2007

7: Message to the Emperor

The country is struck down with food shortages and an outbreak of plague, forcing the normally buoyant Henry to doubt his future and abilities - but a sudden change in fortunes is on the horizon.

Sunday, May 20th, 2007

8: Truth and Justice

A special envoy from the Pope arrives to hear Henry's petition regarding the legitimacy of his marriage, with the fate of Cardinal Wolsey's career, the king's romance with Anne Boleyn, and the nation's relationship with Rome in the balance.

Sunday, May 27th, 2007

9: Look to God First

The fall from grace and power of Cardinal Wolsey is fast and merciless, with the one-time Lord Chancellor stripped of authority and influence. His replacement is an unusual choice: the morally righteous Sir Thomas More.

Sunday, June 3rd, 2007

10: The Death of Wolsey

A disgraced Cardinal Wolsey tries one last, desperate gambit to resurrect his career by allying himself with the similarly fallen Queen Katherine, but the king's new advisors learn of their plot.
Season 2
Sunday, March 30th, 2008

1: Everything is Beautiful

The Reformation begins as Henry breaks with the Catholic Church and declares himself head of the church; Anne's insistence leads to Henry breaking all contact with Katherine and banishing her from the court.

Sunday, April 6th, 2008

2: Tears of Blood

Henry continues undermining the Catholic Church's influence in England, while his chaplain makes a fact-finding tour of Lutheran Germany; Anne resolves to consummate her relationship with the king as Brandon plants doubts about her virtue.

Sunday, April 13th, 2008

3: Checkmate

His patience at an end, Henry marries Anne in secret, appoints his Lutheran chaplain Thomas Cranmer the head of the Church, and strips Queen Katherine of her title and status; the king and new queen's first child is born, a girl christened Elizabeth.

Sunday, April 20th, 2008

4: The Act of Succession

The country is asked to swear an oath recognizing the new royal succession, and Henry's supreme authority; Anne becomes pregnant again; Sir Thomas More refuses to swear to all aspects of the oath and is jailed in the Tower of London.

Sunday, April 27th, 2008

5: His Majesty's Pleasure

A miscarriage and her sister's impetuous marriage jeopardize the Boleyns' influence at court; after many failed attempts to coerce his endorsement of the king's powers, Sir Thomas More is ordered to be executed as a traitor by a reluctant Henry.

Sunday, May 4th, 2008

6: The Definition of Love

The power of Thomas Cromwell spreads as he investigates the Church for corruption, even as the Pope denounces the execution of Sir Thomas More; the queen is rebuffed by the king of France, who refuses to recognize her daughter's legitimacy.

Sunday, May 11th, 2008

7: Matters of State

The persecution of the Catholic Church reaches its pinnacle as Thomas Cromwell confiscates its wealth for the crown, making Henry the richest English king in history, while Katherine dies in pious poverty.

Sunday, May 18th, 2008

8: Lady in Waiting

The brief resurgence of Anne at court is short-lived, as Jane Seymour rapidly replaces her in the king's affections, a process speeded up by Henry's near-fatal jousting accident and Anne's hysteria-induced miscarriage.

Sunday, May 25th, 2008

9: The Act of Treason

The fall from grace of Anne Boleyn is swift and complete, as the king grants greater powers to the family of his new love Jane Seymour, and accepts Thomas Cromwell's obviously trumped-up charges of adultery against the queen.

Sunday, June 1st, 2008

10: Destiny and Fortune

Anne awaits execution in the Tower of London as Henry's marriage to her is annulled, baby Elizabeth is removed from the line of succession, and Henry proposes to Jane Seymour, who accepts.
Season 3
Sunday, April 5th, 2009

1: Civil Unrest

Henry VIII weds a third time: to shy, demure noblewoman Jane Seymour, a union that he and his advisors pray will result in a male heir; once-loyal subjects rebel against Henry's crusade against Catholicism.

Sunday, April 12th, 2009

2: The Northern Uprising

The rebellion now known as the "Pilgrimage of Grace" begins in earnest, with Henry dispatching Brandon to deal with the uprising; bedridden due to the recurrence of his jousting injury, Henry takes a new mistress: Lady Ursula Misseldon.

Sunday, April 19th, 2009

3: Dissention and Punishment

Henry reconciles with his estranged daughters Mary and Elizabeth in time for the Christmas holidays, but betrays and brutally suppresses the rebellion against him after making conciliatory promises to the uprising's leaders.

Sunday, April 26th, 2009

4: The Death of a Queen

The leaders of the Pilgrimage of Grace uprising are put to death, but Brandon is disturbed by the cruelty and mercilessness of the suppression; Henry celebrates the birth of a son but his joy is short-lived as Queen Jane dies within days.

Sunday, May 3rd, 2009

5: Problems in the Reformation

Henry remains in seclusion while mourning the queen's death, an opportunity that enemies of the crown seize to murder several friends of the court; Cromwell is disturbed when Henry doesn't resist his new church's similarities to Catholicism.

Sunday, May 10th, 2009

6: Search for a New Queen

Matchmaking begins in earnest as Cromwell schemes to secure the Reformation by marrying Henry to a Protestant wife - but the king's marital reputation precedes him; the condition of Henry's wounded leg turns life-threatening.

Sunday, May 17th, 2009

7: Protestant Anne of Cleves

War looms with France and Spain aligning against England with backing from Rome, so Henry agrees to a politically fortuitous marriage with Anne of Cleves, a plain and unsophisticated German aristocrat he has never met.

Sunday, May 24th, 2009

8: The Undoing of Cromwell

Henry moves swiftly to annul his loveless marriage to Anne of Cleves, and beds a new mistress, 17-year-old Katherine Howard; Princess Mary falls in love with Duke Philip of Bavaria; Cromwell's fall from favor is sudden and dramatic.
Season 4
Sunday, April 11th, 2010

1: Moment of Nostalgia

King Henry VIII marries his fifth queen, a lusty teenager whose beauty and checkered past inflame the passions of a trusted courtier, Thomas Culpepper.

Sunday, April 18th, 2010

2: Sister

Henry's age catches up to him during Christmas celebrations, but his youthful and randy court continues the party without him; the arrogant Lord Surrey takes aim at the powerful Seymour clan.

Sunday, April 25th, 2010

3: Something for You

A noticeably more benevolent and tolerant Henry VIII forgives the citizens of the North for their rebellion against him, but the youthful wife he dotes upon launches a passionate affair with Culpepper.

Sunday, May 2nd, 2010

4: Natural Ally

The king's warm welcome in the North reinvigorates him but his queen's past catches up to her when a former lover appears with threats of blackmail, and an anonymous letter exposes her infidelities to Henry.

Sunday, May 9th, 2010

5: Bottom of the Pot

The king is devastated to learn of his beloved queen's ribald past and present affairs, and banishes her from court, even as the investigation rounds up and tortures suspects.

Sunday, May 16th, 2010

6: You Have My Permission

The newly single Henry surprises his countrymen by restoring his daughters to the royal succession, forging an unexpected political alliance, and manipulating events to marry an attractive, mature, and recent widow.

Sunday, May 23rd, 2010

7: Sixth and the Final Wife

War looms with France as Henry marries Catherine Parr, who proves to be an able and respected queen and stepmother, finally giving England's king the stable, happy household he has long desired.

Sunday, June 6th, 2010

8: As it Should Be

The war with France is nearly lost when one of Henry's officers cleverly engineers a sudden victory, but the triumphant king's health has been weakened by the costly adventure; Brandon returns from France with a mistress.

Sunday, June 13th, 2010

9: Secrets of the Heart

In the Series Finale, Henry defeats one final political foe but faces his mortality after the deaths of both his best friend Charles Brandon and King Francis of France, and the ghosts of his former queens appear for a final confrontation.

Sunday, June 20th, 2010

10: Death of a Monarchy

Finale - Henry's thoughts turn to his own mortality with the news that his long-time friend and sometimes foe King Francis, and his unshakable soldier Charles Brandon, are each dying. As he faces death, Henry encounters the ghosts of his former wives who each get a chance to confront him. Hans Holbein paints a last, iconic portrait of the Tudor King.