update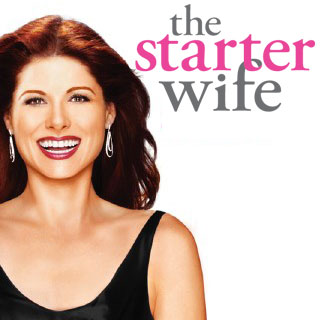 Season 1
Thursday, May 31st, 2007

1: Hour 1

Molly Kagan seems to have it all. She has a wonderful husband, adorable daughter and lives in Brentwood mansion. With her husband's Hollywood connections as a movie studio executive Molly is able to get the best tables at the hottest restaurants and belongs to the most exclusive clubs. Just before her 10 year anniversary her husband calls to tell her he wants a divorce. The call happens right before her prenup expires and Molly is left on her own without a social life..... or her so-called friends. She picks up and goes to Malibu to make new friends, relies on the few old friends who haven't shunned her and starts her life over.

Thursday, May 31st, 2007

2: Hour 2

Thursday, June 7th, 2007

3: Hour 3

Lou has disappeared and the police questions Molly. Sam's past is revealed to Molly over a coffee date as she learns he is homeless. Joan's lie about her sister "Bambi" is catching up with her and Molly helps her out by donning a blonde wig and pretending to be Bambi.

Thursday, June 14th, 2007

4: Hour 4

The police brings Sam in for questioning regarding Lou's disappearance and Joan is hurt in a drunken-driving accident.

Thursday, June 21st, 2007

5: Hour 5

Molly is happy with Sam, but her other relationships suffer when she tries to get Joan to quit drinking. Meanwhile, the divorce proceedings aren't going well, and Sam begins to feel pressure from Molly to change.

Thursday, June 28th, 2007

6: Hour 6

In the season finale, Molly causes a blowup with Joan after reporting her rehab stunt to Pappy. Then she faces a difficult choice between Sam, who wants her back, and Lou, who wants to start a relationship. Meanwhile, problems with the divorce settlement drive Molly to find the strength to claim what's rightfully hers and take charge of her own life.
Season 2
Friday, October 10th, 2008

1: The Forty-Year-Old Virgin Queen

Molly hopes to revitalize her career by using material from her diary in a writing workshop. Elsewhere, Joan wrangles an abrasive ex-sex symbol with her job at a rehab facility. Also, Rodney develops a crush on a client, a macho action star.

Friday, October 10th, 2008

2: The Diary of a Mad Ex-Housewife

Molly's journal is stolen during a party in Zach's house and the result can be a disaster. Rodney has a surprise about his new client.

Friday, October 17th, 2008

3: Remains of the Snow Day

Molly has been recognized as the Hollywood Ex-wife by a gossip blogger, causing her to hide at the Destinies. Elsewhere, Rodney explains his relationship with Felix to Molly, and Joan starts an affair.

Friday, October 24th, 2008

4: Mollywood

Molly meets with a Hollywood agent, Eve's husband, and is thinking of adding a P.I. element to her book. Elsewhere, Devon has Liz feeling suspicious; Felix and Rodney get into a fight; and Joan juggles both her friendship with Robin and a relationship with David.

Friday, October 31st, 2008

5: Das Booty Call

Just as Molly's relationship with Zach progresses, Lou shows up. Liz's jealousy makes Devon feel distracted. David is persuaded by Joan into appearing in David's movie.

Friday, November 7th, 2008

6: The Ex-Files

Kenny's threats to derail Molly's movie has her going to surprising measures to protect it.

Friday, November 14th, 2008

7: The French Disconnection

A secret uncovered about Zach's past fills Molly with misgivings. Elsewhere, Molly thinks Lou's fiancee is holding a secret, and a surprise decision is made by Felix.

Friday, November 21st, 2008

8: Look Who's Stalking

Molly and Zack reevaluate their relationship after a confrontation with Molly's stalker.

Friday, December 5th, 2008

9: Her Old Man and the Sea

With the police investigating Pappy's disappearance, Joan makes her return to Los Angeles.

Friday, December 12th, 2008

10: Woman Over the Influence

The season finale finds Molly assessing her future with Zach through Lou's wedding ceremony. Elsewhere, Joan reveals a confession, Rodney's relationship changes, and Liz's life becomes turbulent.