update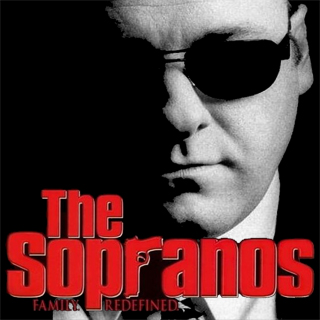 Season 0
Monday, January 1st, 2007

1: Supper with The Sopranos Part I

Featuring Executive Producer/Creator David Chase, Executive Producer/Writer Terence Winter, Director Allen Coulter and Cast Members Aida Turturro, Dominic Chianese, and Robert Iler.

Monday, January 1st, 2007

2: Supper with The Sopranos Part II

Featuring Executive Producer/Writer Matthew Weiner, Director Alan Taylor, Executive Producer Ilene Landress and Cast Members Edie Falco and Stevie Van Zandt.

Monday, January 1st, 2007

3: Alec Baldwin Interviews David Chase Part I

Cut to the Chase has Alec asking David about his dreams and aspirations earlier in life, what his influences were, and what ultimately got him to do The Sopranos. Alec gets David to talk a bit about the advantages to doing a mob story through a television series, where he got his real life references from for the show, the nerves behind competing alongside Analyze This, and even a little bit of an argument that was stirred up amongst staff while writing the College episode in the first season.

Monday, January 1st, 2007

4: Alec Baldwin Interviews David Chase Part II

Anatomy of the Mob continues with the rest of the 45 minute interview between Alec and David. This focuses more on talking about casting decisions, the continuing development of the characters throughout the series, why certain ends were met for certain characters and how it affected the people behind the scenes, the stigma of using so many people from famous mob films, and more.

Monday, January 1st, 2007

5: Defining A Television Landmark

This featurette is about how the award-winning drama helped to change the entire landscape of television. Defining a Television Landmark is composed of never-seen-before interviews with the cast and crew. Acclaimed director Steven Soderbergh and renowned actor Jeff Daniels were also interviewed for the documentary, along with the late James Gandolfini and series creator David Chase.

Friday, October 1st, 2021

6: The Many Saints of Newark

A look at the formative years of New Jersey gangster, Tony Soprano.
Season 1
Sunday, January 10th, 1999

1: The Sopranos

Tony Soprano, a Capo in the Jersey mafia, begins seeing a therapist because he is stricken by panic attacks. During his session, Dr. Melfi learns of his two conflicted families. Tony is stressed by his unhappy wife, rebellious kids and his demanding mother. On the business side, Tony feels pressure from his willful nephew, while also engaging in a power struggle with his Uncle Junior.

Sunday, January 17th, 1999

2: 46 Long

Christopher and Brendan take some initiative in a truck hijacking, but their plan backfires when it angers Uncle Junior. Tony's crew does a favor for A.J.'s science teacher. After one too many accidents, Tony forces Livia to move into a nursing home against her will.

Sunday, January 24th, 1999

3: Denial, Anger, Acceptance

Tony, Paulie and Sylvio enter into a new business deal with a Jewish hotel owner, while Tony struggles with the terminal illness of his long-time friend and current don, Jackie Aprile. Meadow asks Christopher for a favor that could get him in trouble. After consulting Livia, Junior has his triggerman, Mikey Palmice, send Christopher and Brendan a clear message.

Sunday, January 31st, 1999

4: Meadowlands

When Jackie Aprile loses his battle with cancer, Tony and his crew agree to give Junior what he wants. However, they have ulterior motives. Christopher goes from fear to anger when he discovers Brendan's fate. Tony sends a cop on his payroll to investigate Dr. Melfi, while Carmela gives him an ultimatum about his therapy.

Sunday, February 7th, 1999

5: College

Tony takes Meadow to Maine on a college tour. While there, Tony stumbles across an ex-mobster who went into the witness protection program after ratting out several of Tony's old comrades. Tony and the mobster begin stalking each other while Tony does his best to hide his activities from his daughter. Carmela receives a visit from Father Phil and the two have a close encounter.

Sunday, February 14th, 1999

6: Pax Soprana

Tony's crew is unhappy when Junior refuses to respect old arrangements. Junior shows reckless behavior by taxing long-time members and ordering hits on top earners. Tony brings in Johnny Sack from New York in hopes of tricking Junior into relenting. Carmela is frustrated when she learns that Tony's therapist is a woman. Her anger grows when Tony is rendered impotent by his medication.

Sunday, February 21st, 1999

7: Down Neck

After A.J. is suspended from school for drinking sacramental wine, Tony begins remembering his own childhood days when he learned of his father's unique lifestyle. Livia learns of her son's therapy during a visit from A.J.

Sunday, February 28th, 1999

8: The Legend of Tennessee Moltisanti

The Soprano crew begins to do some frantic house-cleaning as rumors of FBI indictments begin to surface. Christopher gets depressed when he isn't named on the list and it results in some poor decisions. Livia tells Junior about Tony's therapy.

Sunday, March 7th, 1999

9: Boca

Tony and Sylvio plan drastic action when they hear some disturbing news about Meadow's soccer coach. Tony learns of a secret that Junior would rather keep under wraps. Tensions flare when they begin needling each other during a golf game. And this results in Junior giving up a long term relationship.

Sunday, March 14th, 1999

10: A Hit is a Hit

Tony has a disheartening experience when he tries to strike up new friendships in the civilian world. Christopher and Adriana try their hand in the music recording business, but their plans backfire in their faces.

Sunday, March 21st, 1999

11: Nobody Knows Anything

Tony is shocked to learn that his old friend, Big Pussy, may be a rat. He sends Paulie to investigate when Pussy acts suspiciously. Junior reaches the breaking point when he learns that Tony has been working behind his back. He and Livia begin conspiring to take action against Tony.

Sunday, March 28th, 1999

12: Isabella

Tony is more depressed than ever over Pussy's disappearance. He increases his medication and this causes him to have hallucinations of a beautiful Italian girl living next door. Meanwhile, Junior and Mikey send two hit men after Tony, but all doesn't go according to plan.

Sunday, April 4th, 1999

13: I Dream of Jeannie Cusamano

Tony begins to retaliate for the attempt on his life, but he is stunned when he learns that his mother and uncle were behind it. Junior tries to escape when he suspects that Tony will come after him, but the Feds intervene before Junior can get away. Livia pits Artie against Tony in a last-ditch effort to save herself. Carmela finally lays down the law with Father Phil.
Season 2
Sunday, January 16th, 2000

1: Guy Walks into a Psychiatrist's Office

Tony begins to establish himself as the acting Don of the Jersey crew, but his world is turned upside down by the return of Big Pussy and his sister Janice. Melfi consults her own therapist, feeling guilty over her refusal to treat Tony. Christopher expands into the world of white-collar crime, but his associates cause trouble when they bring violence into the workplace.

Sunday, January 23rd, 2000

2: Do Not Resuscitate

Tony plays both ends against the middle in a construction dispute, while Pussy has a revealing meeting with an FBI agent. Livia becomes suspicious of Janice as she starts to get cozy. Junior is released from jail, but finds himself working on a tight leash under Tony's thumb.

Sunday, January 30th, 2000

3: Toodle-Fucking-Oo

Tony faces a new threat when Jackie's brother Richie Aprile gets out of jail and tries to muscle in on Tony's action. Carmela and Tony try desperately to punish Meadow when she trashes Livia's home during a party. Melfi's guilt over not treating Tony begins to invade her dreams.

Sunday, February 6th, 2000

4: Commendatori

Tony, Christopher and Paulie travel to Italy on a business trip. Meanwhile, Carmela ponders her own situation when Pussy's wife starts talking divorce. Pussy takes action against an old friend when he spots him having a conversation with the FBI.

Sunday, February 13th, 2000

5: Big Girls Don't Cry

Christopher and Pussy are resentful when Tony sets up a new pecking order in the crew. Christopher tries to relieve stress by taking an acting class for writers, while Pussy gets more talkative with the FBI. Tony shows his new man Furio the ropes by sending him on a collection job. Melfi finally breaks down and tells Tony she'll take him back as a patient.

Sunday, February 20th, 2000

6: The Happy Wanderer

Tony organizes and runs the executive poker game, but must put the strong-arm on his old high school buddy when he loses big. Richie puts himself at odds with Tony when he causes a disturbance at the game. Meanwhile, Janice starts putting ideas in Richie's head about a power play.

Sunday, February 27th, 2000

7: D-Girl

Christopher dabbles in the Hollywood movie world, while A.J. dabbles in existentialism after he wrecks his mother's car. Pussy wrestles with his conscience as he gets in deeper with the Feds.

Sunday, March 5th, 2000

8: Full Leather Jacket

Carmela pressures a friend to write a letter of recommendation for Meadow, while a good will gesture from Richie to Tony falls flat. Matt and Sean are bored with their positions in the Soprano organization. They decide to ambush Christopher as a favor to Richie.

Sunday, March 12th, 2000

9: From Where to Eternity

Tony starts the hunt for Matt and calls on Pussy for a favor. Paulie gets nervous when Christopher brings him a message from beyond. Carmela asks Tony to get a vasectomy, and Melfi starts to regret allowing Tony back on her couch.

Sunday, March 19th, 2000

10: Bust Out

Tony begins gathering cash for a possible getaway when he learns of an eyewitness to the Bevilaqua hit. The Feds turn up the pressure on Pussy when they learn of his involvement in the murder. Richie tries to enlist Junior in a move against Tony. Carmela has a romantic encounter with her paperhanger.

Sunday, March 26th, 2000

11: House Arrest

Tony's lawyer advises him to act like a civilian for a while, but Tony grows bored by the lifestyle. Melfi uses alcohol to numb herself to Tony's visits. Junior seeks female companionship during his confinement, while Richie disobeys yet another order from Tony.

Sunday, April 2nd, 2000

12: The Knight in White Satin Armor

Richie finally pushes Tony to the limit and Tony begins to plan for his removal. Tony finds that breaking up with his Russian girlfriend is more complicated than he thought. Janice takes matters into her own hands after a quarrel with Richie.

Sunday, April 9th, 2000

13: Funhouse

Tony is stricken by a nasty bout of food poisoning and has a strange dream conversation with Pussy in his delirium. When Tony wakes up, his suspicions are aroused. The FBI catches Livia at the airport with incriminating evidence against her son. The Feds decide to move against Tony just before Meadow's graduation.
Season 3
Sunday, March 4th, 2001

1: Mr. Ruggerio's Neighborhood

While the Soprano family goes about their day-to-day activities, the FBI begins an elaborate operation to bug their home. Tony ponders his options when Patsy starts asking too many questions about his brother's death.

Sunday, March 4th, 2001

2: Proshai, Livushka

Racial tensions flair and Tony suffers another panic attack when he meets Meadow's new boyfriend from college. The FBI finds a new member of the Soprano crew to use as a rat, while another Soprano soldier resorts to violence over garbage routes. Livia's sudden death puts an end to Tony's worries about her testimony against him. Janice returns to participate in her funeral, but all does not go smoothly when the guests start airing their true feelings about Tony's departed mother.

Sunday, March 11th, 2001

3: Fortunate Son

Melfi starts to push Tony in his therapy and Tony uncovers some disturbing memories from his childhood that may help explain his panic attacks. Paulie and Christopher clash when Christopher comes up short in his collection envelope. Tony is proud of A.J. when he makes captain of his football team, but Tony soon learns that his panic attacks run in the family.

Sunday, March 18th, 2001

4: Employee of the Month

Ralphie introduces Jackie Jr. to the muscle end of his business, which doesn't go over well with Tony. Janice gets in over her head with the Russians when she won't back down in her feud with Svetlana. After a session with Tony, Melfi is brutally raped in the parking garage of her building. She struggles with the idea of using Tony as a weapon against her attacker.

Sunday, March 25th, 2001

5: Another Toothpick

Bobby's cancer-ridden father comes out of retirement to do a hit. Meanwhile, Junior is given some unpleasant news about his medical condition. Tony's racism again boils to the surface when he has a run-in with a black cop. Artie explores his feelings for Adriana, while Carmela participates more actively in Tony's therapy.

Sunday, April 1st, 2001

6: University

Ralphie gets violent with a Bing dancer when his temper gets the better of him. He and Tony come to blows over it in the parking lot. Meadow and Noah take their relationship to a new level, but things don't stay romantic for long as Meadow's roommate causes problems.

Sunday, April 8th, 2001

7: Second Opinion

Junior undergoes surgery for his cancer, but Tony must step in when Junior's doctor ignores his phone calls. Tension mounts between Paulie and Christopher as Christopher's initiation into made manhood continues. Carmela consults her own therapist, who gives her some hard things to think about.

Sunday, April 15th, 2001

8: He is Risen

Tony's feud with Ralphie escalates when Ralphie is passed over for promotion. Meadow and Jackie grow closer, while the Soprano crew loses a member in an unexpected fashion. Tony strikes up a relationship with one of Melfi's other patients.

Sunday, April 22nd, 2001

9: The Telltale Moozadell

Tony's relationship with Gloria heats up when they pay a visit to the Bronx Zoo. A.J. is busted for vandalizing his school, while Christopher gives Adriana the gift of a new nightclub. Jackie Jr. tries to break into his late father's business despite Tony's strong discouragement.

Sunday, April 29th, 2001

10: To Save Us All From Satan's Power

Tony finds himself singing the Christmas blues as the holidays approach. He and Furio retaliate against the Russian who beat Janice. Memories of Big Pussy haunt Tony, Sylvio and Paulie as they try to find a new Santa Claus for the neighborhood children. Tony smacks Jackie around after he catches him cheating on Meadow and carrying a gun.

Sunday, May 6th, 2001

11: Pine Barrens

While on a collection errand, Paulie and Christopher find themselves thrust into a deadly chase with a Russian in the frigid woods of South Jersey. Tony is caught between business, family obligations and Gloria's temper when he must deal with the crisis. Meadow's relationship with Jackie takes a bad turn when she discovers him with another girl.

Sunday, May 13th, 2001

12: Amour Fou

Tony must lay down the law with a distraught Gloria when she threatens to expose their affair to his family. Jackie seeks some advice from Ralphie and decides to pull a daring heist to prove himself, but his plans go horribly wrong when blood is spilled. Carmela takes an emotional dive and suddenly becomes interested in real estate.

Sunday, May 20th, 2001

13: Army of One

Tony and Carmela quarrel over the prospect of sending A.J. to military school after he is expelled. Ralphie is forced to make a decision about Jackie, while Meadow reflects upon her life as a Soprano.
Season 4
Sunday, September 15th, 2002

1: For All Debts Public and Private

Tony and Carmela both worry about family finances during the recession. Junior faces his own financial woes as his trial approaches. Adriana brings her new friend to the Soprano Sunday dinner, but Adriana has no idea who Danielle is working for. Tony bonds with Christopher by giving him the opportunity to avenge the murder of his father.

Sunday, September 22nd, 2002

2: No-Show

Meadow clashes with her parents when she decides to drop out of college and travel to Europe. Tony sends her to a psychologist, but it only makes things worse. Christopher is made a capo in Paulie's crew while Paulie serves a jail term, but Christopher shows a lack of talent for leadership. Danielle's under cover work with Adriana falls flat. The Feds then bring Adriana in for a meeting, threatening to send her up for drug possession if she doesn't turn on the Sopranos.

Sunday, September 29th, 2002

3: Christopher

Sylvio and Ralphie plan to take action when they learn that a group of Native-Americans plan to protest the annual Columbus Day Parade. Bobby is devastated when his wife is killed in a car accident. Paulie continues to leak information to Johnny Sack from jail, while Janice puts an end to her fling with Ralphie.

Sunday, October 6th, 2002

4: The Weight

Things heat up between Ralphie and Johnny Sack after Ralphie's rude remarks about Johnny's wife become public. Tony is forced to plan a hit on Johnny, while Johnny puts out a contract on Ralphie. Carmela stops by Furio's new home and discovers a growing attraction to him.

Sunday, October 13th, 2002

5: Pie-O-My

Tony discovers that he has a tender spot for Ralphie's new racing horse. He spends more time at the stables than with Carmela, who is angry over a new financial arrangement. The Feds turn up the pressure on Adriana, while Janice makes her move on a grieving Bobby.

Sunday, October 20th, 2002

6: Everybody Hurts

Tony is flooded with guilt when he hears bad news about an old flame. He begins going out of his way to show his kindness to those closest to him. Artie falls for a scam and turns to Tony for help, while Christopher spirals further into his drug addiction and Carmela sets Furio up on a blind date.

Sunday, October 27th, 2002

7: Watching Too Much Television

Tony and Ralph enter into a shady real estate deal with a crooked Assemblyman, but things get complicated when Zellman admits to Tony that he's seeing his old girlfriend. Adriana pushes Christopher toward marriage in the hopes that it will nullify the FBI's hold over her. Paulie gets out of jail and has another meeting with Johnny Sack.

Sunday, November 3rd, 2002

8: Mergers and Acquisitions

Tony strikes up a relationship with Ralph's latest girlfriend and learns some surprising secrets about Ralph's bedroom habits from Janice. Carmela helps herself to some of Tony's hidden cash, while Paulie sends his mother to a retirement home. Furio travels home to Italy and tells his father of his feelings for Carmela, getting some strong advice in return.

Sunday, November 10th, 2002

9: Whoever Did This

Junior uses an injury at the courthouse as an opportunity to introduce a new defense at his trial. Ralph begins to ponder the state of his life when his son is badly hurt in an archery accident. A mysterious fire at the stables results in the death of Tony's favorite horse. Tony confronts Ralph, resulting in a bloody and deadly climax.

Sunday, November 17th, 2002

10: The Strong, Silent Type

Tony calls on Johnny Sack for help when his crew begins to question Ralph's sudden disappearance. Tony forces Christopher into rehab when his drug use spins out of control, but group therapy soon deteriorates into a brawl. Furio is noticeably cooler toward Carmela after his return from Italy.

Sunday, November 24th, 2002

11: Calling All Cars

Tensions mount between Jersey and New York when Tony and Carmine argue over the profits from a real estate scam. Janice grows impatient with Bobby's grief, while Tony makes a decision about his therapy. Junior must find a new course of action to get out of his trial when the judge rejects his latest defense strategy.

Sunday, December 1st, 2002

12: Eloise

Furio resigns from the Soprano crew and goes home to Italy, leaving Carmela depressed and angry. Paulie tries to prove his loyalty to the Soprano family, but his burglary scheme ends on a violent note. Tony's feud with New York begins to hit him in the pocketbook, but Johnny Sack makes Tony a proposal that may solve their problems.

Sunday, December 8th, 2002

13: Whitecaps

Tony and Johnny Sack prepare to move against Carmine, but Tony second-guesses the deal and considers another option. Meanwhile, Tony haggles with a lawyer when he decides to buy a beach house as a gift for Carmela. Junior finds that his legal worries are over when the judge makes a ruling in his case, and Christopher returns clean and sober from rehab. Carmela reaches the breaking point and throws Tony out of their home when Tony's ex girlfriend taunts her over the phone. Tony resists at first, but eventually decides that its best for his family if he leaves.
Season 5
Sunday, March 7th, 2004

1: Two Tonys

Tony, now separated from Carmela, takes a romantic interest in Dr. Melfi. Carmela is forced to call Tony for help when a wild bear keeps visiting their home. Johnny Sack sees an opportunity for advancement when Carmine suffers a stroke, while new parolees readjust to life on the outside and Janice adjusts to married life with Bobby. Christopher and Paulie face off when Christopher is constantly stuck paying for dinner.

Sunday, March 14th, 2004

2: Rat Pack

Tony throws a welcome-home party for his cousin, Tony Blundetto, who is released from prison on parole. The FBI continues to pressure Adriana for information and she nearly confesses at Carmela's film club. Carmine's passing leaves the field wide open for Johnny Sack, but Little Carmine has ideas of his own. Tony smells yet another rat and leaves a clear message for the Feds.

Sunday, March 21st, 2004

3: Where's Johnny?

Feech begins to overstep when he moves in on Paulie's landscaping deals. Tony worries about Junior's mind when Junior wanders around his old neighborhood searching for long-dead friends. As the hostility in New York intensifies, Johnny Sack dispatches the Leotardo brothers to send Little Carmine a clear message.

Sunday, March 28th, 2004

4: All Happy Families...

Tony and Carmela quarrel after A.J. spends a wild night in the Big Apple. Tony is forced to make a decision about Feech when he continues to overstep his bounds. Carmela finds a romantic interest in A.J.'s guidance counselor, while the war in New York claims its first two casualties.

Sunday, April 4th, 2004

5: Irregular Around the Margins

Tony's intense new feelings for Adriana sends him back to Dr. Melfi; Tony may have skin cancer; While Christopher is on a business trip, the crew discusses a rumor involving Adriana.

Sunday, April 11th, 2004

6: Sentimental Education

Tony B. makes an honest effort to go straight as he prepares to open his own massage studio, but a mysterious bag of money tempts him back to his old habits. A.J. moves back in with his mother after a fight with Tony, while Carmela pursues her relationship with her son's guidance counselor.

Sunday, April 18th, 2004

7: In Camelot

Tony pays a visit to his father's gravesite and meets a woman who claims to be his father's mistress. Tony forges a relationship with her as he learns more about his past. Christopher takes a friend from rehab to the executive poker game, but he soon goes from sponsor to strong-arm man when his friend can't pay his debts.

Sunday, April 25th, 2004

8: Marco Polo

Carmela invites Tony to participate in her father's surprise birthday party, and the evening ends in a romantic encounter. Two of Little Carmine's men try to recruit Tony B. for a retaliation against Johnny Sack's crew. Tony B. is reluctant, but his boredom soon gets the better of him.

Sunday, May 2nd, 2004

9: Unidentified Black Males

Rumors about Tony B's involvement in the Joey Peeps hit reach Johnny Sack, who considers going to war with little Carmine. Meadow looks out for her boyfriend's financial well-being and turns up the pressure on him when their relationship stalls. Carmela finds that Tony has made it impossible for her to hire a divorce lawyer, while Tony explores his guilt over his cousin's incarceration with Melfi.

Sunday, May 9th, 2004

10: Cold Cuts

Janice attacks a mother during her stepdaughter's soccer game and is forced to attend anger management classes. Tony must deal with his own anger as Johnny Sack launches payback against the Sopranos. Christopher and Tony B. overcome their differences when they are sent to dispose of several incriminating corpses buried in the country.

Sunday, May 16th, 2004

11: The Test Dream

Tony escapes to the Plaza Hotel for a night of rest and relaxation, but his dreams are haunted by past faces. Another casualty falls in the war between Johnny Sack and Little Carmine, and Tony B. heads to New York for revenge.

Sunday, May 23rd, 2004

12: Long Term Parking

The FBI finds new evidence that they use as leverage against Adriana. Adriana relents and tries to persuade Christopher to go into witness protection with her. Tony and Carmela meet over lunch and work toward a reconciliation, which includes a new real estate project for Carmela. Johnny Sack delivers a stern ultimatum to Tony, who is hesitant to give up his cousin.

Sunday, June 6th, 2004

13: All Due Respect

Tony faces pressure from his own crew to give up his cousin to Johnny Sack. Tony does some soul-searching on Melfi's couch and finally decides on a course of action. A.J. proves himself to be a schemer, while Christopher tells Carmela that he and Adriana have ended their relationship. Tony meets with Johnny Sack to restore peace between Jersey and New York, but the Feds play a surprise card that sends Tony fleeing to safety.
Season 6
Sunday, March 12th, 2006

1: Members Only

Gene Pontecorvo makes a final break from the mob life, while Junior's paranoid delusions could be the end of Tony.

Sunday, March 19th, 2006

2: Join the Club

The family tries to cope with Tony's hospitalization and possibly impending death, while Tony begins to hallucinate a new life parallel to his own.

Sunday, March 26th, 2006

3: Mayham

While the gang begins to turn on itself, Tony finds himself at the threshold.

Sunday, April 2nd, 2006

4: The Fleshy Part of the Thigh

Tony goes home and returns to business, perhaps with a new frame of mind. Paulie receives a shock about his mother.

Sunday, April 9th, 2006

5: Mr. and Mrs. Sacramoni Request

Johnny Sack asks for permission to get out of jail for his daughters wedding; Tony's on the look out for personal protection.

Sunday, April 16th, 2006

6: Live Free or Die

Tony seeks guidance from overseas to solve a local problem; and decides whether a top earner deserves another chance.

Sunday, April 23rd, 2006

7: Luxury Lounge

Chris meets and beats the stars, while Artie turns violent after having his hospitality abused.

Sunday, April 30th, 2006

8: Johnny Cakes

Vito considers starting a new life in New Hampshire, while Anthony continues his pursuit of revenge against Junior.

Sunday, May 7th, 2006

9: The Ride

Paulie finds public opinion turned against him after an amusement ride accident, while Chris tries to start a new life as a husband and father.

Sunday, May 14th, 2006

10: Moe n' Joe

Tony reflects on how growing up with Janice colors his attitudes now, while Vito tries to make a new life for himself in New Hampshire.

Sunday, May 21st, 2006

11: Cold Stones

Phil takes out his revenge on Vito, while Tony grows frustrated with Anthony's lack of ambition or work ethic.

Sunday, June 4th, 2006

12: Kaisha

Phil Leotardo seeks to continue a cycle of retaliation between the New York and Jersey families. Christopher wrestles with his addictions. Tony decides keeping Carmela occupied with the spec house is for the best. A.J. gets a new girlfriend.

Sunday, April 8th, 2007

13: Soprano Home Movies

Bobby and Janice host a wild 47th birthday bash for Tony at their Adirondacks vacation home. Tony's actions following Johnny Sack's arrest come back to haunt him.

Sunday, April 15th, 2007

14: Stage 5

Christopher's Cleaver premieres, showing Tony how he feels about him; Johnny Sack faces a health crisis; Phil Leotardo resents his family, and himself, for being weak and downtrodden; Silvio gets caught up in New York's power vacuum

Sunday, April 22nd, 2007

15: Remember When

When Tony's first hit is about to be unearthed, he and Paulie flee to Florida, where Tony contemplates their friendship; Junior organizes a poker game at the institution; the New York power struggle continues

Sunday, April 29th, 2007

16: Chasing It

Maria Spatafore requests help from Tony for Vito, Jr.; Tony's bad luck puts a rift between he and Hesh; A.J. makes a major choice regarding his future

Sunday, May 6th, 2007

17: Walk Like a Man

The relationship between Christopher and Paulie's falters, while A.J. grows depressed over his break-up with Blanca.

Sunday, May 13th, 2007

18: Kennedy and Heidi

The Soprano and Lupertazzi crime families quarrel over asbestos removal; Tony deals with a problematic associate; Paulie suffers a devastating personal loss; A.J. questions his friendship with Jasons Parisi and Gervasi

Sunday, May 20th, 2007

19: The Second Coming

Tony attempts to repair the rift between New Jersey and New York; A.J.'s depression struggle continues; a New York associate crosses the line with Meadow

Sunday, June 3rd, 2007

20: The Blue Comet

The spectre of disloyalty among the crew hangs over Tony as Phil Leotardo decides how to handle recent issues with the Soprano crime family; a hit gone wrong comes at a huge cost; A.J.'s conquering of his depression is challenged

Sunday, June 10th, 2007

21: Made in America

Tony seeks to find a peace with the Leotardo crew while dealing with rumors a member of his own crew may have flipped. A.J. makes a decision regarding his future and Junior's slide into dementia continues.