update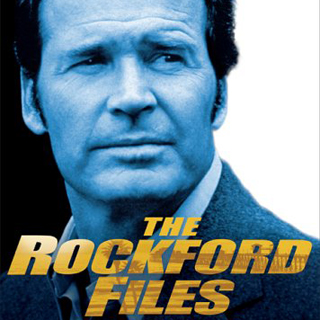 Season 0
Wednesday, March 27th, 1974

1: Backlash of the Hunter (1)

TV Movie pilot for the series. James Garner (as Jim Rockford), Joe Santos (as Dennis Becker), and Stuart Margolin (as Angel Martin) all debut in their series roles. Also featured is Robert Donley as Joseph "Rocky" Rockford, a role that would be recast in the subsequent series. Private investigator Jim Rockford is hired by a beautiful young woman to investigate the murder of her father, a homeless man found beneath a pier two months earlier whose killing has been left unsolved by the police.

Wednesday, March 27th, 1974

2: Backlash of the Hunter (2)

Private investigator Jim Rockford is hired by a beautiful young woman to investigate the murder of her father, a homeless man found beneath a pier two months earlier whose killing has been left unsolved by the police.

Sunday, March 31st, 1974

12: Interview with Stephen J. Cannell

Sunday, March 31st, 1974

11: Interview with James Garner

Sunday, November 27th, 1994

3: I Still Love L.A.

The famed P.I. works to uncover facts of the death of a wealthy socialite whose two grown children are accused of murdering her. Complicating matters are Rockford's omnipresent "friend" Angel, and Rockford's ex-wife Kit, a lawyer who represents the children.

Sunday, May 14th, 1995

4: A Blessing in Disguise

Rockford is hired to protect an actress whose latest movie is being boycotted by a group of religious fanatics.

Sunday, January 14th, 1996

5: If the Frame Fits...

Rockford is framed for the murder of another rival detective with whom he was seen having harsh words.

Sunday, February 18th, 1996

6: Godfather Knows Best

Jim Rockford tries to help his friend's son rise out of poverty and homelessness, but soon discovers the young man's problems are far more complicated than he imagined.

Thursday, April 25th, 1996

7: Friends and Foul Play

Rockford's friend from the Sandcastle, Babs, is investigating the murder, 18 monthes earlier. She suspects a local mobster and is harassing him to get him to make a mistake that she can tell the police about. Unfortunately the mistake he makes is killing her when Jim Rockford is on the job. As usual a group of friends collects to help solve the crime, and Jim signs up for Lt. Chapman's class on criminology to get the inside track on the investigation, and becomes the class cut-up.

Wednesday, September 18th, 1996

8: Punishment and Crime

Laid-back private eye Jim Rockford and his brown Pontiac Firebird become embroiled in another case when he runs across an old flame, blind book editor Megan. Her no-good playboy cousin Patrick is involved with the Russian Mob, which puts everyone's life in danger. The weary Rockford must also deal with his old friend Angel, who is painting Jim's trailer to work off a debt.

Friday, November 21st, 1997

9: Murder and Misdemeanors

After a quiet fishing trip, Rockford is tricked into taking over a fellow PI's case involving alleged police misconduct, which lands him in the hospital, hounded by a beautiful reporter, and out of favor with the entire Police Deapartment. Meanwhile, Angel tries to cash in on the publicity by selling a movie about Rockford's life.

Tuesday, April 20th, 1999

10: If It Bleeds...It Leads

Retired private detective Jim Rockford must investigate a series of child rapes when his friend Ernie Landale, a respected school teacher, is accused of the molestations. Through circumstantial evidence, Landale is hounded by the police, the media, school officials, even people he thought were his friends, even though he has not been found guilty in a court of law, nor even charged with the crimes through much of the film. As Landale, his wife Rita, his attorney Beth and police lieutenant Becker fight the battle of public opinion, Rockford realizes the only way to clear his friend's name is to find the real rapist.
Season 1
Friday, September 13th, 1974

1: The Kirkoff Case

A wealthy but dislikable young man hires Jim to solve the mystery of the death of his parents - the crime for which he stands accused.

Friday, September 20th, 1974

2: The Dark and Bloody Ground

Jim is hired by Beth Davenport to help clear her female client accused of murdering her husband.

Friday, September 27th, 1974

3: The Countess

Jim is helping a countess avoid a blackmailer but is then charged for the blackmailer's murder.

Friday, October 4th, 1974

4: Exit Prentiss Carr

Jim finds the murdered body of Prentiss Carr in his hotel room and after reporting the incident to the police learns it has been classified as suicide...

Friday, October 11th, 1974

5: Tall Woman in Red Wagon

Jim helps a journalist trace the whereabouts of her friend and has to adopt a series of covers in order to obtain the information, as well as contend with a mobster's goons and a Treasury Agent...

Friday, October 18th, 1974

6: This Case is Closed (1)

While investigating the fiancé of Warren Jamison's daughter, Jim experiences some strange events which include kidnapping by the mob and the FBI who are anxious to get a statement - it all relates back to Jim's recent trip to Newark...

Friday, October 18th, 1974

7: This Case is Closed (2)

Jim is ordered off the case but this proves difficult after the fiancé Jim was investigating is found dead and the mob and the FBI still want answers, so Jim must track the real killer...

Friday, October 25th, 1974

8: The Big Ripoff

A life insurance investigation becomes more complicated than it first appeared when Jim believes the insuree is still alive...

Friday, November 1st, 1974

9: Find Me if You Can

Rockford is hired by a secretive woman who refuses to tell him anything about herself, and gives him an unusual task – to simply find her. Soon, Jim is embroiled in the mysterious woman's life, including the mobster who is after her.

Friday, November 8th, 1974

10: In Pursuit of Carol Thorne

Jim has been hired to find an elderly couple's missing son, and assumes several guises to check out the man's former girlfriend, who has just been released from prison. But it is a complex case where everybody concerned is conning everyone else.

Friday, November 15th, 1974

11: The Dexter Crisis

Jim is hired by a wealthy business tycoon to find his mistress who has disappeared with 'property' belonging to him. Accompanied by the girl's roommate, the trail leads to Las Vegas, but things soon develop into much more than a simple missing person case.

Friday, December 6th, 1974

12: Caledonia – It's Worth a Fortune!

Hired by Jolene Hyland, Jim helps her try and locate a fortune buried somewhere in Caledonia by her terminally ill husband Gerry, whose former partner Leonard wants a piece of the action...

Friday, December 20th, 1974

13: Profit and Loss (1)

PART 1 - PROFIT Jim is mystified after he is charged for filing a false police report when he witnesses the kidnapping of a computer programmer from his trailer...

Friday, December 27th, 1974

14: Profit and Loss (2)

PART 2 - LOSS After being charged with filing a false police report, Jim and Rocky continue to investigate Fiscal Dynamics Incorporated...

Friday, January 3rd, 1975

15: Aura Lee, Farewell

Sara Butler hires Jim again to investigate the death of her friend Aura Lee Benton who died of a drug overdose despite her not being a drug user...

Friday, January 17th, 1975

16: Sleight of Hand

Jim is confused when his girlfriend disappears after they return from a trip and her young daughter is convinced her mother never came home with them...

Friday, January 24th, 1975

17: Counter Gambit

Jim is hired by a former prison mate to recover a pearl necklace stolen by his girlfriend, and after locating it, Jim is charged with stealing it and so must ask the victim and his old friend Angel to help him out...

Friday, January 31st, 1975

18: Claire

Jim has some trouble with gangsters and an ill-tempered police captain when he helps his old girlfriend Claire....

Friday, February 7th, 1975

19: Say Goodbye to Jennifer

Hired by Mitch, a photographer friend, Jim must travel to Seattle to find a missing model who stands accused of shooting a gang member...

Friday, February 14th, 1975

20: Charlie Harris at Large

Jim's old cellmate Charlie is accused of murdering his wife, but Jim must find Charlie's alibi - a mystery woman who he met on the beach....

Friday, February 21st, 1975

21: The Four Pound Brick

Jim investigates the death of a rookie police officer on behalf of his mother, a good friend of Rocky's...

Friday, February 28th, 1975

22: Just by Accident

Jim invesitgates the death of a man on behlaf of his mother, an old friend, but stumbles into a insurance scam...

Friday, March 7th, 1975

23: Roundabout

Jim is hired to pass on an inheritance to a young woman in Las Vegas, who acts very strangely and appears not to really want the money...
Season 2
Friday, September 12th, 1975

1: The Aaron Ironwood School of Success

Rockford welcomes home his childhood foster brother, who has struck it rich as the result of a shaky pyramid scheme. On the run from both the mob and the feds, the failing millionaire asks Rockford to temporarily take ownership of his company - the ironically named School of Success.

Friday, September 19th, 1975

2: The Farnsworth Stratagem

When Dennis is conned into investing in a hotel for mobsters, Jim impersonates a Texas Oil Man to get his friends money back.

Friday, September 26th, 1975

3: Gearjammers (1)

After witnessing a mob payoff that is part of a big-rig hijacking scheme, Rockford's father becomes the target of assassins. Working to protect his dad, Rockford learns that the man's life contains secrets that he never imagined.

Friday, October 3rd, 1975

4: Gearjammers (2)

In this exciting conclusion to this two-part episode, the mob boss continues to hunt for Rocky, while Rockford teams up with the police to solve the trucking case, which is speeding towards disaster.

Friday, October 10th, 1975

5: The Deep Blue Sleep

Beth hires Jim to investigate the death of her friend, a fashion model and the connection between the fashion house and organized crime.

Friday, October 17th, 1975

6: The Great Blue Lake Land and Development Company

While stranded in a desert town, Rockford has $10,000 — money for a client's bail — stolen. He turns to his father and Fast Harry, an ex-con friend, to help him find both the money and the thief, and in the process they uncover an intricate real estate swindle.

Friday, October 31st, 1975

7: The Real Easy Red Dog

Nothing is as it seems when Rockford is duped by a beautiful private eye who uses him as a decoy to deceive the police. What starts off as a suicide investigation leads to stolen jewels, missing babies and murder.

Friday, November 7th, 1975

8: Resurrection in Black & White

Following her "gut feelings," a magazine writer hires Rockford to help her prove the innocence of a man who's been convicted of homicide. Although skeptical at first, Rockford follows the trail that eventually makes him a believer...and leads him to a shootout at sea.

Friday, November 14th, 1975

9: Chicken Little is a Little Chicken

The situation is anything but heavenly when Rockford's old cellmate leads him to an underworld of gangsters and gambling. When the two become the target of a mob boss, they hope a fake funeral will be the answer to their prayers.

Friday, November 21st, 1975

10: 2 into 5.56 Won't Go

While investigating the death of his former Army commander, Rockford uncovers military corruption and arms smuggling.

Saturday, November 29th, 1975

11: Pastoria Prime Pick

Rockford takes a quick dislike to the small town he's visiting when a bogus repair bill is followed by phony criminal charges. Aided by his father and attorney, Rockford takes on the hamlet's corrupt mayor, sheriff and prosecuting attorney.

Friday, December 5th, 1975

12: The Reincarnation of Angie

Believing that her stockbroker brother has been abducted by the mob, a bookkeeper hires Rockford. But once he's on the case, Rockford finds himself the object of another investigation, the feds'.

Friday, December 19th, 1975

13: The Girl in the Bay City Boys Club

Posing as a newspaperman, Rockford goes undercover in a charity gambling operation that his client believes is rigged. When investigation leads him to the district attorney's office, Rockford realizes that the odds are stacked against him.

Friday, January 9th, 1976

14: The Hammer of C Block

Gandy Fitch, Rockford's former cellmate, is released from prison after serving twenty years for the murder of his wife. Still claiming his innocence, he hires Rockford to track down the real killer.

Friday, January 16th, 1976

15: The No-Cut Contract

Rockford finds himself in a fixed game when a small-time pro quarterback implicates him in a blackmail ploy. Wanted by both the feds and the mob, Rockford struggles to clear his name.

Friday, January 23rd, 1976

16: A Portrait of Elizabeth

Beth's latest beau hires Rockford to investigate the disappearance of cashier's checks. What begins as a routine job leads Rockford and his friend into a world of music, art...and murder.

Friday, January 30th, 1976

17: Joey Blue Eyes

An ex-convict looks to Rockford to help him remain on the straight and narrow when the mob shows an interest in his legitimate restaurant business. Can Rockford help him keep too many cooks out of his kitchen?

Friday, February 6th, 1976

18: In Hazard

When she finds herself in jail, Beth realizes that her clients have ties to the underworld. With her life in danger, she desperately turns to Rockford for help.

Friday, February 13th, 1976

19: The Italian Bird Fiasco

Posing as an art dealer, Rockford purchases a rare sculpture of a bird for a client. When he is attacked leaving the auction, he realizes that he's just flown into a flock of trouble.

Friday, February 20th, 1976

20: Where's Houston?

Rockford searches for the missing granddaughter of a family friend. What starts as a kidnapping investigation soon reveals a shady real estate scheme run by crooks who will stop at nothing to get what they want.

Friday, March 12th, 1976

21: Foul on the First Play

After learning that the parole officer who hired him is actually a private detective, Rockford works to even the score in this case about a basketball franchise and the would-be owner who refuses to play by the rules.

Friday, March 19th, 1976

22: A Bad Deal in the Valley

Nothing is as it seems when Rockford's old flame, a real estate tycoon, hires him to deliver a package that turns out to contain $100,000 in counterfeit money. She claims not to have known and is then mysteriously kidnapped.
Season 3
Friday, September 24th, 1976

1: The Fourth Man

Airport security falls through the cracks when Rockford's flight attendant friend, Lori, is threatened by an assassin after an upsetting flight.

Friday, October 1st, 1976

2: The Oracle Wore a Cashmere Suit

Rockford is double-crossed by the supernatural when a psychic points to him as the potential killer of a suddenly wealthy dope pusher.

Friday, October 8th, 1976

3: The Family Hour

Rockford and his father become the unlikely babysitters of a wandering nine-year-old girl when her father goes missing.

Friday, October 15th, 1976

4: Feeding Frenzy

Love is put to the test when Sandy, Rockford's fiancée, asks him to help her father return the half-million dollars he stole three years earlier from an oil company.

Friday, November 5th, 1976

5: Drought at Indianhead River

Rockford's former cellmate strikes it rich in real estate, but when his underworld connections take offense, it's up to Rockford to get them both to safer ground.

Friday, November 12th, 1976

6: Coulter City Wildcat

Rocky thinks his luck has finally changed when he wins a piece of land in an oil-rights lottery, but he's soon hounded by some sore losers who want his winnings for themselves.

Friday, November 19th, 1976

7: So Help Me God

The American justice system doesn't seem to be working in Rockford's favor when he is brought in to testify about the kidnapping of a union official and is then arrested for contempt before he can finish collecting his defense materials.

Friday, November 26th, 1976

8: Rattlers' Class of '63

Angel thinks he's marrying his way into a fortune, but his new wife's family may also be guilty of using this unholy union to scheme their way into ill-gained riches.

Friday, December 10th, 1976

9: Return to the 38th Parallel

Friends prove to be more trouble than they're worth when Rockford's buddy gets him involved in a missing-person case that leads to a dangerous and wealthy smuggling ring.

Friday, December 17th, 1976

10: Piece Work

Rockford's investigation into an accident claim has him stumbling with a target on his back into a much larger gun-smuggling scheme being investigated by the Feds.

Friday, December 24th, 1976

11: The Trouble with Warren

Corporate corruption ensnares attorney Beth Davenport's brilliant cousin, Warren Weeks, and it's up to Rockford to prove that Warren isn't responsible for the death of his superiors.

Friday, January 7th, 1977

12: There's One in Every Port

Lady Luck is not on his side when Rockford is swindled in a poker game by a father-daughter con team, and he decides to take whatever steps are necessary to get back his stolen cash.

Friday, January 14th, 1977

13: Sticks & Stones May Break Your Bones, but Waterbury Will Bury You

Rockford sees how competition can be a killer when fellow private investigators turn to him for assistance after they are forced out of business.

Friday, January 21st, 1977

14: The Trees, the Bees and T.T. Flowers (1)

Part 1. At his father's urgent request, Rockford comes to the aid of an old man who has been committed to a hospital by his daughter and son-in-law.

Friday, January 28th, 1977

15: The Trees, the Bees and T.T. Flowers (2)

Part 2. The drama continues as Rockford helps Flowers to escape, but then the older man takes drastic steps in an effort to hold on to his land.

Friday, February 11th, 1977

16: The Becker Connection

When Detective Becker is accused of stealing drugs from the police evidence room, Rockford comes to his defense and uncovers a police setup.

Friday, February 18th, 1977

17: Just Another Polish Wedding

Ex-con Gandy Fitch returns, reminding Rockford of their time together in prison and announcing that he would like to get into the business of detective work.

Friday, February 25th, 1977

18: New Life, Old Dragons

What begins as a missing-person case turns into a job involving a kidnapping plot, the CIA, and $500,000 stolen from American payrolls in Saigon.

Friday, March 11th, 1977

19: To Protect and Serve (1)

Rockford's search for a gangster lawyer's missing fiancée is complicated by a civilian with an unfortunate passion for police work.

Friday, March 18th, 1977

20: To Protect and Serve (2)

Rockford hides the missing woman on a boat, but her location is compromised when the police groupie reveals information to mobster thugs.

Friday, March 25th, 1977

21: Crack Back

Attorney Beth Davenport hires Rockford to help her locate a witness who can help prove her football player client innocent—but the rules of the game change when she herself becomes the target of a stalker.

Friday, April 1st, 1977

22: Dirty Money, Black Light

When Rockford's father begins receiving large amounts of cash in the mail, both the mob and the Feds are interested in his new good fortune.
Season 4
Friday, September 16th, 1977

1: Beamer's Last Case

Even if imitation is the sincerest form of flattery, Rockford's not feeling the love when he returns from a vacation and finds that someone has taken on his identity and antagonized his clients.

Friday, September 23rd, 1977

2: Trouble in Chapter 17

Rockford must read between the lines when he investigates mysterious death threats against a best-selling author.

Friday, September 30th, 1977

3: The Battle of Canoga Park

Danger appears on Rockford's doorstep when a gun he hid in a cookie jar appears at the scene of a brutal crime.

Friday, October 14th, 1977

4: Second Chance

An illustrious singer is in the spotlight when Rockford and his former cellmate, Gandy, work to find the person who wants her silenced forever.

Friday, October 21st, 1977

5: The Dog and Pony Show

It's mind over matter when Rockford helps a frightened young woman with mental issues overcome her problems with the mob.

Friday, November 4th, 1977

6: Requiem for a Funny Box

The joke falls flat when a second-rate comedian frames Rockford for the murder of his former partner.

Friday, November 11th, 1977

7: Quickie Nirvana

Rockford thinks he's doing a good deed when he allows a hippie girl camping outside his trailer to use his mailing address. But their harmonious relationship comes to a jarring end when thugs working for a high-powered attorney come to call.

Friday, November 18th, 1977

8: Irving the Explainer

The legacy of a famous director haunts Rockford as he digs into the man's past and discovers Nazi sympathies and a missing painting worth millions.

Friday, November 25th, 1977

9: The Mayor's Committee from Deer Lick Falls

A group of small-town citizens are hiding a much bigger crime when they hire Rockford first to find their fire truck—and then to find and dispose of one of their former residents.

Friday, December 2nd, 1977

10: Hotel of Fear

Angel's living the high life in return for his testimony against a hit man. But does living in the lap of luxury mean he'll pay the ultimate price?

Friday, December 9th, 1977

11: Forced Retirement

Corporate corruption comes bubbling to the surface when Rockford investigates a company creating an offshore drilling device and then has his cover blown when he meets up with Angel and one of the company's officials.

Friday, December 16th, 1977

12: The Queen of Peru

A dangerous beachside transaction between Rockford and some jewel thieves has a change of fortune when a family barbecuing nearby happens upon the priceless gems.

Friday, December 23rd, 1977

13: A Deadly Maze

The pressure is on when a bizarre scientist asks Rockford to look into the disappearance of his wife in order to study Rockford's reaction to frustration.

Friday, January 6th, 1978

14: The Attractive Nuisance

The past refuses to stay buried when a retired FBI agent comes to the truck-stop café seeking revenge against Rocky's old partner in crime.

Friday, January 13th, 1978

15: The Gang at Don's Drive-In

A beleaguered author asks Rockford to look into the cold case of a murdered high school girl and the suspects who want the case permanently put on ice.

Friday, January 20th, 1978

16: The Paper Palace

Rockford reluctantly agrees to help a prostitute find the people who have been sending her death threats and discovers that—if she survives—she could be in for a rags-to-riches ending.

Friday, January 27th, 1978

17: Dwarf in a Helium Hat

A wrong-number phone call has Rockford rushing to find and protect its intended recipient, Jay Rockfelt, from imminent kidnapping and death.

Friday, February 3rd, 1978

18: South by Southeast

There's trouble south of the border when Rockford is mistakenly abducted by federal agents and then asked to help them protect an international playgirl. .

Friday, February 10th, 1978

19: The Competitive Edge

Crazy is as crazy does, and Rockford's heading for the mental ward when a health club doctor unmasks his top-secret cover and attributes his weird behavior to psychological problems.

Friday, February 17th, 1978

20: The Prisoner of Rosemont Hall

Hazing rituals at a local fraternity get fatally out of control when Rockford's young friend and an Arab student are murdered.

Friday, February 24th, 1978

21: The House on Willis Avenue (1)

When his mentor is found dead in a road accident, Jim teams up with young P.I. Ritchie Brockleman following up leads on a murder and find a lot more than they bargained for.

Friday, February 24th, 1978

22: The House on Willis Avenue (2)

Jim and Ritchie continue to investigate their mentor's death and follow leads to a massive computer data storage company who have a plot in a desert canyon.
Season 5
Friday, September 22nd, 1978

1: Heartaches of a Fool

When Rocky is hi-jacked and injured while delivering sausages, Jim investigates the sausage company through their spokesperson; a country and western singer...

Friday, September 29th, 1978

2: Rosendahl and Gilda Stern Are Dead

Jim helps Rita prove her innocence when she is accused of murdered a prominant doctor when in fact she witnessed the parties who committed the crime...

Friday, October 6th, 1978

3: The Jersey Bounce

Jim stands accused of murdering one of Rocky's neighbours party guests when matters get out of hand, but Jim's counsel seems pre-occupied so puts his fate in the hands of legal researcher John Cooper...

Friday, October 20th, 1978

4: White on White and Nearly Perfect

Jim works with Lance White, a fellow who is so perfect it seems unreal, when investigating the kidnapping of the daughter of a prominant weapons industrialist...

Friday, October 27th, 1978

5: Kill the Messenger

Jim helps Dennis who, while studying for his promotion to Lieutenant , is handed the murder investigation of the Deputy Police Cheif's wife...

Friday, November 3rd, 1978

6: The Empty Frame

After the police and most prominant members of the community are literaly caught with thier trousers down by a group of Art theives, Jim is hired by the owners to locate the missing pictures. Meanwhile Angel is exherting new influences after his borther in law is named a Police Chief...

Friday, November 10th, 1978

7: Three Day Affair with a Thirty Day Escrow

Jim is taken before a family of Arabs who want to know why his client hired him to find their missing daughter. Jim must find the client, the daughter and figure how the case is connected to a real estate broker...

Friday, November 17th, 1978

8: A Good Clean Bust with Sequel Rights

Jim is hired by a toy manufacturer asks babysit a a cop turned tv writer who keeps falling into trouble and is desperate to solve one last big case involving a mob hit...

Friday, November 24th, 1978

9: Black Mirror (1)

Jim falls for Megan, a blind psychologist with a dangerously psychotic patient who is tormenting her.

Friday, November 24th, 1978

10: Black Mirror (2)

Jim tries to trace Megan's stalker, who is a patient with a dual personality.

Friday, December 1st, 1978

11: A Fast Count

A murder investigation leads Jim to a TV personality who is trying to frame a boxer's manager...

Friday, December 8th, 1978

12: Local Man Eaten by Newspaper

While investigsting a tabloid newspaper who are stealing medical information on celebrities, Jim recieves some bad press after his client, the celebrity doctor is shot dead...

Friday, January 5th, 1979

13: With the French Heel Back, Can the Nehru Jacket Be Far Behind?

While investigating the death of a young model, Jim keeps stumbling into the murder of a jet setting model and the connection between them and a fashion house about to sport a new line...

Friday, January 12th, 1979

14: The Battle-Ax and the Exploding Cigar

Have Jim and a passenger are arrested after guns are found in a car Jim is suprised to learn his passenger has got off scott free and enlists the help of a Secretary who is concerned about the disapearance of one of her staff...

Friday, January 19th, 1979

15: Guilt

Jim aids his former fiance whose life has been threatened by a mystery figure...

Friday, January 26th, 1979

16: The Deuce

After serving on a jury of a drunk driver, Jim is hired by the defedant to help proove his innocence...

Saturday, February 10th, 1979

17: The Man Who Saw the Alligators

When a hit-man Jim helped imprison is released threatening revenge, Jim goes into hiding, but Angel unfortunately reveals his friends hideout...

Saturday, February 17th, 1979

18: The Return of the Black Shadow

John Cooper goes after the biker gang which attacked Jim and his date Gail - Coop's sister...

Saturday, February 24th, 1979

19: A Material Difference

Angel poses a high priced hitman but Jim must help when he collects his fee without making his hit, but the victim is apparently still killed, whilst Naval Intellegence and the Russians take an interest in the case and blue jeans...

Saturday, March 3rd, 1979

20: Never Send a Boy King to Do a Man's Job (1)

Jim helps Ritchie Brockleman set up a big con in order to retrieve money which the villain extorted from Ritchie's father.

Saturday, March 3rd, 1979

21: Never Send a Boy King to Do a Man's Job (2)

The con continues and proves successful when one of the fellow con-artists appears to make of with the check.

Friday, April 13th, 1979

22: A Different Drummer

Hospitalized by an accident, Jim is convinced he sees a doctor perform an organ extraxion on a live patient...
Season 6
Friday, September 28th, 1979

1: Paradise Cove

Although he is trying to be evicted from Paradise Cove and is subject to an audit for a Court Judgment, Jim investigates an old mystery involving whiskey and gold bullion...

Friday, October 12th, 1979

2: Lions, Tigers, Monkeys and Dogs (1)

Jim is hired by a Princess to protect her friend and investigate who wants her killed...

Friday, October 12th, 1979

3: Lions, Tigers, Monkeys and Dogs (2)

Jim traces a killer via a barman, florist and gangster in order to establish who ordered the Princess' friend killed...

Friday, October 19th, 1979

4: Only Rock 'n Roll Will Never Die (1)

Jim is hired by a Rock Singer to find his missing Record Producer...

Friday, October 26th, 1979

5: Only Rock 'n Roll Will Never Die (2)

Jim finds a missing Record Producer murdered and believes it is linked to a talent agency ran by organised crime...

Friday, November 9th, 1979

6: Love is the Word

Jim meets with Megan who asks for his help in clearing her fiance of murder charges.

Friday, November 16th, 1979

7: Nice Guys Finish Dead

Jim and Lance White help Fred Beamer when he is charged with murder of a Senator while attending an awards banquet...

Friday, November 23rd, 1979

8: The Hawaiian Headache

Jim is lured to Hawaii and tricked into helping his former Army commander with a CIA related investigation...

Friday, November 30th, 1979

9: No Fault Affair

Rita Capkovic stays with Jim after she is beaten up by her pimp when she wants to find a new line of work...

Friday, December 7th, 1979

10: The Big Cheese

Jim comes into evidence of union corruption, which was mailed to him by a friend and reporter just before he was killed...

Friday, December 14th, 1979

11: Just a Coupla Guys

Jim travels to New Jersey to help a reformed mob boss, who two punks are trying to get into the mob through.

Thursday, January 10th, 1980

12: Deadlock in Parma

Jim gets in trouble when while on a fishing trip he agrees to cast a proxy vote for a friend who sold his deciding vote out to both sides.