update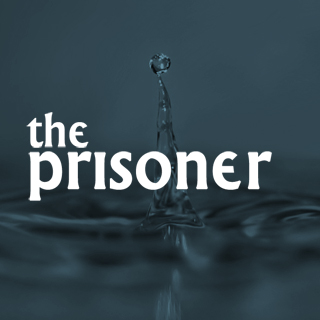 Season 0
0: Soundless Opening

9: Stills Gallery 2

Blu-Ray Special Feature. This stills gallery for the episodes "The General", "Many Happpy Returns", "Dance Of The Dead", "Checkmate" and "Hammer Into Anvil" features original music cues written for the series by Ron Grainer, Wilfred Josephs, Albert Elms and Robert Farnon and have been sourced from archive masters.

10: Stills Gallery 3

Blu-Ray Special Feature. This stills gallery for the episodes "It's Your Funeral", "A Change Of Mind", "Do Not Forsake Me Oh My Darling", "Living In Harmoney" and "The Girl Who Was Death" features original music cues written for the series by Ron Grainer, Wilfred Josephs, Albert Elms and Robert Farnon and have been sourced from archive masters.

16: Exposure Strips

As a cost saving, the daily rushes for The Prisoner were printed in black & white. To check the colour and exposure, the camera operator and director of photography were given a strip of colour film, onto which a single frame from each chosen take was printed. As well as giving a guide to colour, the surviving strips have given a unique glimpse into the day's work each strip represents. Many of the 200 images in this gallery depict well known scenes and familiar stock shots, but also included are many never before seen shots and angles, along with a few very rare deleted scenes, accompanies by script extracts.

17: Behind the Scenes

18: The Prisoner (Trailer)

19: Dance of the Dead Trailer

20: Checkmate Trailer

21: The General Trailer

22: The Schizoid Man Trailer

23: Many Happy Returns Trailer

24: A Change of Mind Trailer

25: Do Not Forsake Me Trailer

26: The Girl Who was Death Trailer

27: The Prisoner Puzzle

not specified

1: Arrival (Original Edit)

A preliminary edit of the first episode, "Arrival", was broadcast by accident on one PBS station in the 1970s. Although the original negative of this edit has been lost, a videotape copy was discovered and released on DVD in 2002. Among the major differences from the officially broadcast version: * Different theme music and differently edited opening credits (same as the alternate version of "Chimes of Big Ben.") * Slight differences in the sequence where No. 6 wakes up in the Village for the first time. * A longer version of the sequence where No. 6 tours The Village by taxi. * When Rover is introduced, it does not kill a villager as it does in the televised version. * Longer version of the sequence where No. 6's radio-controlled helicopter returns to the Village. * Different closing credits, ending with an image of Earth and the universe turning into the pennyfarthing bicycle logo. Also, Wilfred Josephs is credited as musical director.

not specified

2: The Chimes of Big Ben (Original Edit)

Pre-edit version of Chimes of Big Ben. Was reported to have aired in Canada. Different closing sequence.

not specified

3: Bernie Williams Interview

Interview with original series production manager Bernie Williams. In this discussion, Bernie reveals man behind-the-scenes facts and observations, as well as what it was like to work with the elusive Patrick McGoohan.

not specified

4: The Prisoner Companion

Since its initial Broadcast in 1967, The Prisoner has been considered THE cult series of all time. It has continued to broaden its fan base, has spawned an Appreciation Society but still remains much of a mystery in relation to its meanings & controversial ending. This US produced documentary attempts to explain some of the background & symbols of this landmark series

not specified

5: Collecting The Prisoner

"We want information". Ever since The Prisoner escaped, fans have not only searched for the series' meanings, but also for original props & collectables. This featurette includes interviews with serious Prisoner collectors who exhibit some of their prized memorabilia.

not specified

6: Don't Knock Yourself Out

This exclusive feature-length documentary is the definitive look at the production of THE PRISONER, told by those involved in its creation. It includes a combination of archive and newly-filmed interview with nearly 400 people, including Annette Andre, Bernard Williams, David Tomblin, Derren Nesbitt, Peter Wyngarde, Anton Rodgers, Michael Grade, George Baker and Peter Bowles.

not specified

7: The Pink Prisoner

Peter Wyngarde pays tribute to THE PRISONER in this unique cross between an interview and a comedy sketch.

not specified

8: Exposure Strips

As a cost saving, the daily rushes for The Prisoner were printed in black & white. To check the colour and exposure, the camera operator and director of photography were given a strip of colour film, onto which a single frame from each chosen take was printed. As well as giving a guide to colour, the surviving strips have given a unique glimpse into the day's work each strip represents. Many of the 200 images in this gallery depict well known scenes and familiar stock shots, but also included are many never before seen shots and angles, along with a few very rare deleted scenes, accompanies by script extracts.

not specified

11: In Search of The Prisoner

Sci-Fi Channel production first shown in 2001, this documentary preceded the channels premiere of The Prisoner. Presented by James Hyman and featuring clips and interviews, In Search Of The Prisoner examines the phenomena of one of the most influential cult TV series of all time. Amongst those interviewed are Stephen Fry, Dave Barrie (Founder of Six of One), Bruce Dickinson (Iron Maiden), Ian Broudie (The Lightning Seeds), Ian Rakoff (Assistant Editor/Writer) and Alexis Kanner.

not specified

12: The Chimes of Big Ben (Alternate Ending)

Pre-edit version of Chimes of Big Ben. Was reported to have aired in Canada. Different closing sequence.

not specified

13: Behind the Scenes 1

not specified

14: Behind the Scenes 2

not specified

15: Video Companion
Season 1
Friday, September 29th, 1967

1: Arrival

After resigning, a secret agent finds himself trapped in a bizarre prison known only as The Village.

Friday, October 6th, 1967

2: The Chimes of Big Ben

A new Number 8 named Nadia arrives in The Village, and together Number 6 and she plot their escape.

Friday, October 13th, 1967

3: A. B. and C.

Number 2 believes that Number 6 resigned because he was going to sell out. Using dream manipulation, Number 2 tries to determine which one of three possible candidates Number 6 was dealing with.

Friday, October 20th, 1967

4: Free for All

Number 6 runs for the office of Number 2.

Friday, October 27th, 1967

5: The Schizoid Man

Number Six wakes up with a new identity. Now he's Number Twelve. Worse, Number Two asks him to impersonate someone--Number Six. But the new Number Six is more like him than he is.

Friday, November 3rd, 1967

6: The General

An instant learning process becomes the Village's latest fad, but Number 6 is sure that Number 2 is using it as a brain washing tool.

Friday, November 10th, 1967

7: Many Happy Returns

Number 6 wakes up to find the Village totally deserted.

Friday, November 17th, 1967

8: Dance of the Dead

Number 6 comes across a body that has washed ashore with a radio. After sending the body back out to sea, he tries to use the radio to get rescued.

Friday, November 24th, 1967

9: Checkmate

Inspired by a large chess game with people taking the place of the game pieces, Number 6 formulates a new escape plan with some compatriots.

Friday, December 1st, 1967

10: Hammer into Anvil

Number 6 vows revenge and goes after a sadistic Number 2 after he drives a fellow village resident to her death.

Friday, December 8th, 1967

11: It's Your Funeral

Number Six hears of an assassination plot against Number Two, but it's the new Number Two doing all the plotting against the retiring Number Two.

Friday, December 15th, 1967

12: A Change of Mind

After a brawl Number 6 is declared "unmutual" and is made to think that he has undergone "instant social treatment."

Friday, December 22nd, 1967

13: Do Not Forsake Me Oh My Darling

With his mind transferred to another body, Number 6 wakes up in his London flat and can't convince his colleagues who he is. He takes off to Austria to find the one man who can help him, the person Number 2 wants him to find.

Friday, December 29th, 1967

14: Living in Harmony

Number 6 finds himself in the middle of a wild west version of his imprisonment.

Friday, January 19th, 1968

15: The Girl Who Was Death

Back in London, Number 6 is trying to track down a crazed scientist who is protected by his homicidal daughter.

Friday, January 26th, 1968

16: Once Upon a Time

Because all other attempts to break Number 6 have failed, Number 2 decides to engage him in a game where one of them will end up dead.

Friday, February 2nd, 1968

17: Fall Out

After witnessing the trials of Number 2 and Number 48 and meeting the President of the Assembly, Number 6 escapes during the chaos that follows.