update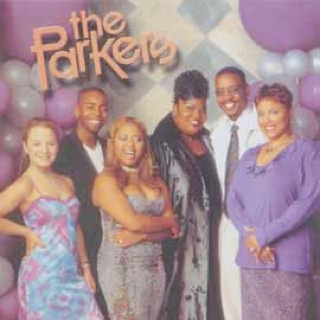 Season 1
Monday, August 30th, 1999

1: Grape Nuts

Nikki decides to pledge Alpha, Alpha, Alpha- the same sorority as her daughter, Kim- during rush week, much to Kim's dismay. But before they become ""Triple A's"", they'll have to settle for being ""grapes"", lowly pledges who won't be allowed in until they can prove their worthy.

Monday, September 6th, 1999

2: Scammed Straight

Looking for extra income to help pay their college expenses, Kim and Nikki take jobs at a psychic hotline, and wind up being their star employees. But the thrill of making fast cash quickly fades, however, when they meet one of their regular callers and see what the hotline has really done for her. Meanwhile, Nikki tries to score points with Professor Oglevee by dog sitting, unaware of his dog's bizarre condition.

Monday, September 13th, 1999

3: Daddy's Girl

When Nikki complains about Kim's father, Mel, allowing Kim to do what she wants, Kim decides to move out of the house and live with her dad.

Monday, September 20th, 1999

4: Taking Tae-Bo with My Beau

Desiree, Nikki and Kim sign up for a Tae-Bo class instructed by Billy Blanks. Nikki accidentally punches Professor Oglevee out-cold and decides to take care of him. They share an unusual bond, but it becomes short-lived when Professor Oglevee's stuck-up girlfriend, Veronica Cooper, insists that she cares for her man.

Monday, September 27th, 1999

5: The Boomerang Effect

In order to make some extra money, Kim, Nikki, Stevie and Anthony try to put together a calendar of Santa Monica College ""hottest hunks."" While Anthony has a crush on Kim, she ignores him until Nikki gives him a makeover.

Monday, October 4th, 1999

6: There's a Shag

Kim's old friend Hakeem Campbell asks Kim to an ""Austin Powers"" party, but she declines, saying her crush on him was just a high school thing. However, she gets upset when he decides to go with Stevie instead. Meanwhile, Nikki is romanced by a 21-year-old student.

Monday, October 18th, 1999

7: Kimberlale

After Kim unveils her new designs at a sorority fashion show, her creations catch the eye of Professor Oglevee's mother, Camille, who owns a chain of boutiques. Kim is thrilled when Camille places a huge order for one of her designs, but delivering the goods in time might mean putting college on hold, and incurring the wrath of Nikki.

Monday, November 1st, 1999

8: Quarantine

Nikki and Kim's dream vacation in Mexico turns into a nightmare after they're kicked out of the country, and then exposed to a potentially deadly virus on the plane ride home and quarantined. Kim and Nikki go crazy under house arrest, as does Professor Oglevee when he unwittingly exposes himself to the virus by entering their house.

Monday, November 8th, 1999

9: And the Band Plays On

""T"", Kim and Stevie dream of stardom when they form a music group and then learn that the record-company exec at the career fair is an old friend of Nikki's.

Monday, November 15th, 1999

10: Betting on Love

Nikki's ex-fiancée walks back into her life with a promise to give up his gambling habit and a marriage proposal.

Monday, November 22nd, 1999

11: It's a Family Affair

Nikki's haughty sister and her daughter come for Thanksgiving dinner and she bosses Nikki around which Nikki uncharacteristically endures.

Monday, January 3rd, 2000

12: Bad to the Bone

Nikki gets involved in Professor Oglevee's mentor program, acting as a big sister for a 12-year-old girl named Shaquilla who's a handful.

Monday, January 24th, 2000

13: Big is Beautiful

musical guest: So Plush Kim's new boyfriend, Garland, scores big laughs at a comedy laugh-off. When Garland starts using fat jokes as his main act, Nikki and others get offended. But Nikki makes a comeback by offending Garland with skinny jokes.

Monday, February 7th, 2000

14: Love is a Royal Pain

musical guest: Teena Marie At her high-school reunion, Nikki regretfully meets an old flame who cheated on her, and introduces him to Kim- whom he starts dating.

Monday, February 14th, 2000

15: Funny, Funny Valentine

musical guest: Ideal Professor Oglevee plans to pop the question to Veronica on Valentine's Day, and questions hang in the air when Nikki and her ex start seeing each other again. Meanwhile, Kim, Stevie and the other members of ""Triple A"" try to get dates for Valentine's Day with the singing group Ideal, but they must first cancel their dates with T and his frat brothers.

Monday, February 21st, 2000

16: Trading Places

Professor Oglevee has his twin brother, Sylvester, take his place at a school charity auction, where Sly romances a very confused Nikki. Meanwhile, Kim and Stevie try to ditch their dates from the charity auction.

Monday, March 20th, 2000

17: A Simple Plan

After Nikki and Kim fail to convince Frank to give them a large discount on a Saturn, they buy a car at a police auction. They later find $250,000 in its tire, but Nikki's joy turns to fear when a mysterious man comes looking for the car.

Monday, April 10th, 2000

18: It's a Spring Bling Thing

musical guests: Warren G. and Lil' Zane Kim's band, ""Freestyle Unity"", is booked for a spring-break concert in Palm Springs, but not without complications. Meanwhile, Nikki's dream of being alone with Professor Oglevee turns into a nightmare for him after he and Veronica have a fight and she leaves with Andell to go to Palm Springs.

Monday, May 1st, 2000

19: Moving on Out

Feeling the need to be independent, Kim moves in an apartment with Stevie. But Nikki and Stevie's mom, Sophia Van Lowe, can't seem to let go. Kim and Stevie have a housewarming party and Nikki and Sophia decide to crash the party, after they find out that they weren't invited. Meanwhile, T. falls for the girls' apartment manager, Rachel, but he later learns that she once was a man.

Monday, May 8th, 2000

20: Unforgiven

Nikki's parents visit when they come to renew their wedding vows. But her dad renews old tensions regarding Nikki's pregnancy at a young age.

Monday, May 15th, 2000

21: Since I Lost My Baby

Nikki is thrilled to learn that Professor Oglevee and Veronica have finally ended their relationship. She throws a party to celebrate the news. When Professor Oglevee shows up at the party with his new girlfriend, Angela, Nikki and Veronica team up to ruin Stanley's relationship. But when they learn that Angela used to be involved with another woman, they try to reunite Angela with her ex-lover.

Monday, May 22nd, 2000

22: Get Me to the Church on Time

Jerel receives a job offer in Paris. Kim questions their relationship and decides that they should get married. Jerel says he isn't ready to take the next step. Meanwhile, Veronica becomes very jealous when Nikki is always unexpectedly hanging around Professor Oglevee. Jerel shows up the next day and finally proposes to Kim. She accepts and they decide to elope in Las Vegas. Professor Oglevee reluctantly goes out on a date with Nikki, but it becomes interrupted by the news of Kim and Jerel getting married. They flee to Las Vegas to stop the wedding, but....
Season 2
Monday, September 4th, 2000

1: Wedding Bell Blues

After receiving the news that Kim is getting married, Nikki, along with Professor Oglevee, race to Las Vegas to stop the wedding. When their efforts in searching for Kim and Jerel fail, Nikki and Professor Oglevee end up having to spend the night together in the same bed at a tacky honeymoon suite. With Kim still on her mind, Nikki has a dream that Kim is married and pregnant, and Jerel has just been released from prison.

Monday, September 11th, 2000

2: Breaking Up is Hard to Do

While newlyweds Jerel and Kim prepare to leave for Paris, Jerel's mom, Clarise, shows up with a surprise that could threaten their marriage. Meanwhile, Professor Oglevee has a falling out with Veronica. So he takes T's advice to date another woman but it turns out he only wants Veronica.

Monday, September 18th, 2000

3: The Oddest Couple

When Professor Oglevee hears of Veronica's engagement, he becomes so depressed that he doesn't notice Nikki's moved in to his apartment. After realizing that he has to move on and that Nikki has moved in with him, Stanley tells Nikki to leave his apartment. Meanwhile, Kim searches for a new roommate after Stevie moves into her parent's home. She prefers her roommate to be a male and comes across Bradley who had just been kicked out of his parent's house. Kim has feelings for Bradley but is saddened to learn that he's gay and throws a wild party in Kim's apartment. After kicking Bradley out, Nikki shows up to let Kim know that she needs a roommate because she gave up the lease for her own apartment.

Monday, September 25th, 2000

4: Reunited

Nikki moves in with Kim and immediately throws her weight around, giving rise to tension between herself and Kim. Meanwhile, Professor Oglevee holds a neighborhood watch in caution of a burglar on the loose.

Monday, October 2nd, 2000

5: J.C. Bowl

Under the watchful eye of Professor Oglevee, Nikki, Stevie and T team up for an academic tournament. The lackluster squad gets a boost when K.B., whose studies revolve around genetics, joins them. But once K.B. meets Kim, his attention begins to wander. Forced by Nikki to choose between the team and Kim, he chooses Kim, a move that upsets Stanley, who wagered two months salary on the team's success.

Monday, October 9th, 2000

6: Whassup With Heyyy?

musical guest: Mary Mary Inspired by the Whassup Guys at an Entrepreneur convention, Nikki, Kim, Stevie and T go into the shirt business, but, when they can't agree on a slogan, T breaks off on his own called ""Heyyy"". The girls struggle to sell more than one of their ""Dang Momma"" t-shirts and T's business proves to be a success. Then Nikki realizes she came up with T's slogan, and she decides to take him to court.

Monday, October 30th, 2000

7: Scary Kim

Kim plays several pranks on Nikki and her friends on Halloween as she gets ready to celebrate her birthday. Kim's best friend, Moesha Mitchell, stops by to receive her Cinderella costume that Kim designed for her. But when a stranger appears at her door and leaves a threatening note, she assumes someone's out to kill her. Later, things get spooky and mysteriously when everyone starts disappearing. As Nikki, Kim and Professor Oglevee search for everyone's whereabouts, they surprise Kim by presenting her scare as a joke.

Monday, November 6th, 2000

8: Election 2000

After hearing that haughty Regina is running for student-body president, Kim decides to run. But after an interview for the school newspaper ends with Nikki answering all of Kim's intended questions, Kim and Nikki have a disagreement; leading to Nikki entering the race and competing with Kim and Regina.

Monday, November 13th, 2000

9: Heir Today, Gone Tomorrow

As she struggles to come up with an idea to write about for her creative writing class, Kim fantasizes about a world of wealth, lies and deceit based on the 1980s soap Dallas.

Monday, November 20th, 2000

10: Turkey Day Blues

A clash between Nikki and Kim over the onions in the stuffing leaves Kim out on the street trying to find a meal on her own. She meets a homeless woman named Wilma McCoy and later they show up at a homeless shelter where Nikki and the gang are serving their Thanksgiving dinner.

Monday, December 11th, 2000

11: Cheers

Nikki tries out for the cheerleading squad and is rejected by Regina and the other members because of her less-than-perfect figure. Kim quits the team, too. Later, both Nikki and Kim fight back by forming a squad of their own. Meanwhile, Professor Olgevee tries to act young to impress a young lady. But when she's not interested, she decides to hook him up with her mother.

Monday, January 15th, 2001

12: Mama, I Want to Sing

musical guest: Fred Hammond The new Reverend at Nikki's church appoints her the new choir director for an upcoming concert. Nikki also thinks that Kim should join the choir as a soloist. But when Kim backs out on an important rehearsal, Nikki kicks her out of the choir and decides that she'll take over as the new soloist. (But she can't sing.) Later, Reverend Wright has been spending a lot of time with Nikki, which leads Nikki to believe that the Reverend is interested in her. When he shows up the next day, he announces to Nikki (who believes he's about to propose to her) that he wants Kim to rejoin the choir for the concert. Relieved, Nikki lets Kim back in the choir.

Monday, February 5th, 2001

13: Field of Dreams

For an African-American culture festival, Nikki decides to pay tribute to her great-uncle, a former Negro League baseball player, but she is shocked to learn that her great-uncle was an ex-con. Meanwhile, Kim and Stevie try to live without the convenience of African-American inventions.

Monday, February 12th, 2001

14: Blind Date Mistake

Nikki and Kim go on a blind date with a father-son duo named Ernest and Dwayne Orange when they appear on an episode of the TV show ""Blind Date"" hosted by Roger Lodge himself. Kim's date, Dwayne, seems to be perfect for her, but Nikki's date, Ernest, is a little too pushy, which quickly irritates Nikki.

Monday, February 19th, 2001

15: Who's Your Mama?

A young woman named Samantha McGee claims that she and Kim were switched at birth, and that she is Nikki's real daughter. Meanwhile, Professor Oglevee enlists the help of Stevie and T to clean up his messy apartment, but they accidentally dispose of the ashes in the urn which is the remains of Stanley's deceased uncle.

Monday, February 26th, 2001

16: Hands Off, Grandma

Nikki's grandmother, Evelyn Smith, comes to visit and causes friction with Nikki when she tries to seduce Professor Oglevee.

Monday, March 5th, 2001

17: Single Black Female

A new friend named Elaine in Nikki's life threatens the bond between her and Andell, who has a feeling that something is amiss with Nikki's pal. Meanwhile, Kim tries to give up solid foods for two weeks.

Monday, March 12th, 2001

18: Kim Who?

When Kim rides T's scooter without a helmet, she becomes injured and loses her memory. Everyone, including her dad, Mel, tries to help Kim recall past memories in hopes of her gaining her memory back.

Monday, March 19th, 2001

19: In Sickness and in Health

Kim, Stevie and T make a music video for their music band, Freestyle Unity, for MTV to air it on their weekly music series. But due to the video's graphic content and since they never received permission to shoot the video on campus, they face getting kicked out of SMC and the banishment to air their video on MTV. But the school decides to give each of them community service arrangements in order to stay in school. Professor Oglevee has surgery but doesn't have any peace and quiet when Nikki visits him at the hospital.

Monday, April 30th, 2001

20: Et Tu Andell?

The gang hits a local salsa club to help Nikki relieve some stress, but the outing winds up having the opposite effect when she sees Professor Oglevee with the school's new dean of students Toni Ross. Stanley runs into an old friend named Kenny Davis who becomes attracted to Nikki, but Nikki rejects all of his advances. Later, she becomes bothered by Andell's new relationship with Mel.

Monday, May 7th, 2001

21: Love and Hisses

Professor Oglevee believes that Nikki ruined his date with Toni. He tries to patch things up with Toni by asking her out to dinner again. Kenny, Stanley's friend and the man from the salsa club that Nikki rejected, tells Stanley that he wants another chance with her. Later, Nikki reluctantly agrees to go out on a date with Kenny in the hopes of making Professor Oglevee jealous. As their plan works, Stanley advises Nikki that Kenny is playing with her emotions just to get her in bed and reveals his scheme for her to back off. Hurt, Nikki decides to leave both Professor Oglevee and Kenny alone. Andell thinks that Nikki should give Kenny another chance. Meanwhile, Kim receives a letter from her old high school boyfriend Michael and decides to rekindle their romance. Kim and Michael make up for lost time. But when Michael is always leaving so suddenly, Kim suspects that he's cheating on her. Later, she, T and Stevie learn that he has been seeing a girl named Alisa. When Kim goes to confron

Monday, May 14th, 2001

22: Love the One You're With

After meeting Michael's daughter Alisa, Kim agrees to help Michael care for her by looking after Alisa. Over Professor Oglevee, Nikki decides to resume her relationship with Kenny after he extends his forgiveness to her. With Nikki on his mind, Stanley visits a therapist who informs him that he may be falling in love with Nikki. While waiting for Michael to return from work, Kim receives news that there was an oil-rig explosion and Michael may or may not have made it out on time; leaving Kim to care for Alisa.
Season 3
Monday, September 10th, 2001

1: Baby Girl

With Michael missing in the aftermath of the oil-rig fire, it falls to Kim to care for his infant daughter Alisa, a job she's more than eager to do. But Nikki thinks the task calls for more maturity. She contacts Alisa's birth mother to come for her child---alienating her own daughter in the process. Meanwhile, Professor Oglevee tries to disprove his therapist's assertion that he's in love with Nikki by trying to rekindle a romance with Toni.

Monday, September 17th, 2001

2: Crazy Love

musical guest: Brian McKnight Professor Oglevee enlists the help- and vocal stylings- of R&B superstar Brian McKnight in his attempt to woo Nikki away from her new love, Kenny. But she turns a deaf ear to his mating call, forcing Stanley to resort to drastic measures to put an end to Nikki and Kenny's budding romance. Meanwhile, Kim baby sits T's rambunctious cousins.

Monday, September 24th, 2001

3: Not So Super, Supers

When the apartment building tenants vote to fire the nosy superintendent Aldo, mechanically challenged Nikki and Kim elect themselves superintendents in exchange for free rent. But a series of mishaps and complaints from the tenants lead them to reconsider whether their new careers are so super after all. Also, Professor Oglevee has eyes for a new tenant, which does not go over well with Nikki.

Monday, October 1st, 2001

4: Nobody's Fool

Nikki discovers an unsavoury side of Lady Egyptian that leads her to quit her job. While attempting to create her own beauty line, she winds up cooking herself up a tasty new career. Meanwhile, unbeknownst to Professor Oglevee and T, they have something in common.

Monday, October 8th, 2001

5: A Knockout Times Two

All bets are off as Nikki steps into the ring and goes toe-to-toe in a battle for Professor Oglevee. Meanwhile, Kim finds her soulmate and intellectual equal at ringside.

Monday, October 15th, 2001

6: Baby, You've Got to Go

Kim and her new boyfriend, Aaron, reconcile and agree to a living arrangement that forces Nikki to move in with Andell.

Monday, October 29th, 2001

7: Mummy's the Word

Halloween approaches and Kim's excited because her birthday is right around the corner. Believing that her friends are throwing her a surprise birthday party, Kim learns that T and Stevie are not throwing her a party, but instead are looking forward to renting out a house to record a demo tape. They come across an eerie-looking house with two odd tenants named Cleo and her butler, Oliver. When they ask Cleo for permission to use her house, she turns them down. They later turn to Professor Oglevee for help, who's trying to avoid them--and especially Nikki--this Halloween. But T convinces him that he may be interested in the owner. Reluctantly, he agrees. When they arrive at the house again, Cleo, after taking one glance at Stanley, immediately changes her mind and grants T and Stevie access to use her house for their recording session only if Professor Oglevee attends. Meanwhile, Cleo and Oliver, who are revealed to be evil 4,000-year-old Egyptians, plan to steal Professor Oglevee's sou

Monday, November 5th, 2001

8: Take the Cookies and Run

Stuck with 6,000 cookies, Nikki taps the girls from her Big Sister program to sell the sweets in exchange for Lil' Bow Wow tickets.

Monday, November 12th, 2001

9: The Altos

Nikki lands an internship at a waste-removal facility and becomes convinced that her new boss is a mobster. Meanwhile, Kim pretends to have multiple personalities in order to appear on MTV's ""True Life"".

Monday, November 19th, 2001

10: Family Ties and Lies

Nikki is stunned by a revelation about her Aunt Rita when the entire family appears on a game show that exploits family secrets.

Monday, December 17th, 2001

11: Secret Santa

Nikki gets into the Yuletide spirit and prepares her annual Christmas tree-trimming party, but everyone turns her invitations down flat. To lift her spirits, she visits the mall to do her last-minute shopping. When the Santa Claus at the mall suddenly deserts the anxious children waiting to have their pictures taken, Nikki seizes the moment by pretending to be Santa. Just as the mall begins to close, Nikki, Kim, Andell, Stevie, T and Professor Oglevee all end up locked in the department store after being coaxed by a strange man named Walter. Nikki tries to cheer everybody up, but they all seem bothered and grumpy. After a hectic ""Secret Santa"" gift exchange, Nikki becomes upset with everyone's bickering. Realizing how childish they have become, everyone gathers around Nikki and apologize. When the security guard comes to the rescue, Nikki reveals a description of Walter, but it turns out that no one by that name is employed at the mall. The next day, everyone exchanges gifts. Nikki rec

Monday, January 21st, 2002

12: The Revolution

Professor Oglevee recalls the 1972 incident that led Santa Monica College to institute a Black Studies program.

Monday, February 4th, 2002

13: My Two Dads

Nikki's biological father visits, sparking a fierce rivalry with her adoptive dad, George, for her affections. Also, Kim competes with Regina over the planning of a luncheon in Nikki's honor.

Monday, February 11th, 2002

14: To Love or Not to Love

musical guest: Kenny Lattimore After Nikki's crush on Professor Oglevee gets out of hand on Valentine's Day, Kim persuades her to join a support group for the lovelorn. Meanwhile, Kim receives gifts from a secret admirer.

Monday, February 25th, 2002

15: Don't Believe the Hype

musical guest: Lil' Zane After reuniting with his childhood pal, Lil' Zane, T decides to leave Freestyle Unity, the band he, Kim and Stevie created, on the eve of their scheduled performance at the Spring Jam open mic night.

Monday, March 4th, 2002

16: Make a Joyful Noise

Monday, March 18th, 2002

17: A Beautiful Lie

Kim, Stevie and T take an I.Q. test as part of a contest to win a car, but after a mixup with the scores, Kim is convinced she is a genius while Stevie's confidence is shattered.

Monday, March 25th, 2002

18: The Crush

Professor Oglevee's nephew develops a crush on Nikki. Meanwhile, Kim feels left out of her cousin's friendship with Stevie.

Monday, April 29th, 2002

19: The Dates From Hell

After her break-up with Aaron, Kim agrees to join Stevie in trying a speed-dating service. Meanwhile, Nikki works at Andell's club and catches Professor Oglevee on a date with another woman who turns out to be married. While on a date, Stevie frets over the fact that she doesn't act very feminine.

Monday, May 6th, 2002

20: Mother's Day Blues

Stevie and her mother are evicted and move in with Nikki and Kim

Monday, May 13th, 2002

21: It's Showtime

After Nikki's friend, Bernetta Campbell, wins the lottery, she quits her job working for Magic Johnson at the Magic Johnson Theatres and recommends Nikki to become the new theater manager. But Nikki's bossy attitude leads her staff to quit. Meanwhile, Professor Oglevee has a date with actress Kenya Moore.

Monday, May 20th, 2002

22: Teach Me Tonight

Kim is on academic probation and hires a tutor for help with her studies. When she learns that her tutor is her former speed-dating partner Alan, she tries to woo the disinterested fellow. Due to budget cutbacks, Professor Oglevee must fire two of his best associate professors. After appealing to the dean of students, he finds himself out of work. Depressed, Stanley simply makes everyone believe that he has been promoted a job at USC. To celebrate his new job, Woody takes Stanley for a drink at Andell's club where he becomes heavily drunk. Nikki comes to the rescue and later head for the professor's apartment. Stanley finally reveals to Nikki that he lied about his new promotion and that he was fired. Nikki comforts Stanley which later leads to an unexpected kiss.
Season 4
Monday, September 23rd, 2002

1: The Mourning After

Following an evening of drowning his sorrows after losing his job, Professor Oglevee awakes from a drunken slumber mortified due to his one-night stand with Nikki. A month later, Nikki starts to feel queasy and soon later learns that she is expecting Professor Oglevee's child. With all this sudden news, Professor Oglevee unexpectedly proposes to Nikki. Meanwhile, Kim pursues a relationship with Alan.

Monday, September 30th, 2002

2: She's Hysterical

Monday, October 7th, 2002

3: High Heels and Videotapes

After Nikki and her video camera witness the school's dean in a compromising position, she persuades him to give Professor Oglevee back his old teaching position. Meanwhile, Kim prepares a lavish dinner to impress Alan's parents.

Monday, October 14th, 2002

4: Meter Maids Need Love, Too

Nikki has a running battle with a traffic warden who's dating Andell. While three ex-cons pledge Kim and Stevie's sorority, a hapless pledge irks frat brothers Professor Oglevee and T.

Monday, October 21st, 2002

5: Food Fiasco

Nikki takes over as the cook at Andell's bistro, when her regular chef goes into labor, and wows a critic with her dishes. Meanwhile, Professor Oglevee hires Kim to keep Nikki at bay.

Monday, October 28th, 2002

6: And the Winner Is...

Kim, T and Stevie each audition for a national talent show without telling each other. Meanwhile, Nikki wins a big-screen TV with Professor Oglevee's help, whereupon ownership becomes an issue.

Monday, November 4th, 2002

7: Kim's 21st Birthday

musical guest: Tweet When Kim lets it be known that her birthday wish is to see R&B vocalist Tweet, Nikki and Andell do whatever it takes to make it happen. Meanwhile, Stevie doesn't understand why T is acting jealous of her new boyfriend until T makes a romantic move on her.

Monday, November 11th, 2002

8: It's Gary Coleman

Gary Coleman moves into Nikki and Kim's apartment building, inspiring Nikki to move into a career as his manager. Meanwhile, Stevie and T start dating.

Monday, November 18th, 2002

9: Road Trip

Kim, Stevie and T go on a road trip to Las Vegas with their friend Hakeem, but when Hakeem's car breaks down in the middle of the desert, they are at the mercy of a price-gouging entrepreneur who owns all of the businesses in town. T's jealousy also cramps Stevie's style. Meanwhile, Nikki, Andell and their friends drag Professor Oglevee into their poker game.

Monday, November 25th, 2002

10: Sign of the Shaq

Nikki and Andell infiltrate the L.A. Lakers locker room to get an autographed jersey from Shaquille O'Neal after the one belonging to Professor Oglevee is ruined. Meanwhile, Kim takes in a stray dog.

Monday, December 16th, 2002

11: Lights, Camera, Action

Nikki's catering job on a popular soap opera turns into an acting role when the soap's director witnesses her confront the soap's star hitting on Professor Oglevee. Meanwhile, Kim uses her mother's connections to get a part on the show.

Monday, January 6th, 2003

12: The Parent Trap

Nikki and Andell get excited about the possibility of becoming sisters when Nikki's biological father and Andell's mother start dating, but when the fledgling romance goes sour, it causes a rift between the two friends. Meanwhile, Alan returns to Kim a changed man.

Monday, January 20th, 2003

13: Dead Clown Walking

Already depressed about her birthday, Andell and Kim try to cheer up Nikki by tracking down Nikki's favorite clown, who used to entertain at her childhood birthday parties. Nikki realizes how much she has to be thankful for following the clown's untimely, albeit accidental, death.

Monday, February 3rd, 2003

14: The Hold Up

Nikki's efforts to get a loan are sidetracked when she and Professor Oglevee are taken hostage during a bank heist staged by a little person.

Monday, February 10th, 2003

15: Love Potion No. 83

Nikki tries to find an antidote after her daughter and friends unwittingly ingest a Jamaican fortune teller's potent love potion.

Monday, February 17th, 2003

16: Somebody's Watching You

When Nikki is holed up in Professor Oglevee's apartment with a broken leg, she starts spying on the neighbors and, after she thinks she witnesses a murder, worries her own life is in jeopardy. Meanwhile, Kim's top-secret clothing design idea gets stolen and used in a school fashion show.

Monday, February 24th, 2003

17: A Sterling Relationship

Professor Oglevee is visited by his pompous, successful older brother, Sterling. Meanwhile, Kim writes a gossip column for the school paper, using her friends as material.

Monday, March 24th, 2003

18: That's What Friends Are For

When Nikki's wildly spontaneous friend from high school returns to town to participate in the annual AIDS WALK, she drags Nikki to a rave party in San Diego which results in Nikki's arrest. Meanwhile, Kim, T and Stevie cram for Professor Oglevee's exam.

Monday, April 7th, 2003

19: Amazing Grace

When Nikki overextends herself, a guardian angel appears to her in the form of Grace, who helps Nikki get through some stressful times while preparing for a gospel festival hosted by television personality Bobby Jones. Meanwhile, Professor Oglevee attempts to tutor Kim in order to get her grades up so that she will finally pass his class.

Monday, April 14th, 2003

20: Join the Club

Kim tries to be a friend to Regina so Nikki can stir up catering business at a book club, while Professor Oglevee enlists T's help for a chili-cooking contest.

Monday, April 21st, 2003

21: Internship

Kim and her fashion school nemesis Freddy Fabulous both get internships at a high profile design house, but the competition heats up when they learn that only one of them will end up getting hired in the future.

Monday, April 28th, 2003

22: She's a Bad Mamma Jamma

musical guest: Nivea When the young son of a widowed friend of Professor Oglevee decides that he wants Nikki to be his new mother, he attempts to get Nikki to give up the Professor so that Nikki will date his father. Meanwhile, Freestyle Unity performs at a ""'70s"" party in the student union, but a mix-up has the party populated with senior citizens.

Monday, May 5th, 2003

23: The Good, the Bad and the Funny

After seeing a picture of an Old West bandit who resembles Prof. Oglevee, Nikki imagines herself the no-nonsense sheriff of a frontier town who falls for Oglevee's clumsy sidewinder.

Monday, May 12th, 2003

24: Jury Duty

Professor Oglevee is thrilled by the prospect of jury duty---until he realizes he'll be serving with Nikki. Meanwhile, Kim captivates a substitute professor.

Monday, May 19th, 2003

25: An Ivy League of Her Own

When Professor Oglevee inherits his uncle's $10 million fortune, Nikki fears his attraction to Paris---a sexy widow with a string of rich, dead husbands---may prove fatal and warns him against getting involved. Meanwhile, Kim also faces a professorial dilemma when her psychologist boyfriend wants her to move to Harvard, where he's landed a teaching job after using her as an unwitting test subject.
Season 5
Monday, September 15th, 2003

1: Til Death Do Us Part---And Make It Soon

When Nikki discovers Professor Oglevee's secret honeymoon whereabouts, she sneaks aboard their yacht to try to win him back only to discover that Stanley's new wife, Paris, is plotting to murder him for his inheritance money. Meanwhile, Nikki also begins to realize how lonely she is since Kim moved across the country to be with her boyfriend.

Monday, September 22nd, 2003

2: Squatter's Rights

Professor Oglevee goes broke after his inheritance is swallowed by his uncle's back taxes, forcing him to move in with an elated Nikki, who is convinced this is the first step towards marrying him. But Andell is not so sure.

Monday, September 29th, 2003

3: A Plot with a View

Nikki buys a burial plot for herself and Professor Oglevee from a shady undertaker. Meanwhile, Stevie and T hire a new singer for the band in order to replace Kim.

Monday, October 6th, 2003

4: Mama, I'm Baaack!

Kim surprises everyone when she returns home from Harvard, but since Nikki has rented out her room, she and Andell come up with a scheme to force out the new nightmare roommate, Erica. Meanwhile, Professor Oglevee becomes obsessed with an illegal pyramid-like scam that T convinces him to join.

Monday, October 13th, 2003

5: The Accidental Therapist

Nikki blackmails Professor Oglevee into attending therapy sessions when her testimony is required to prove a car accident wasn't his fault. Meanwhile, T and Stevie enlist Kim's help to snap celebrity photos for a tabloid.

Monday, October 20th, 2003

6: The Mack Is Like Wo!

Professor Oglevee goes on a dating game show where America will choose one of four fine--yet somewhat freaky--women he'll go on a date with. To his horror, Nikki swindles her way on to the show as one of his potential dates. Meanwhile, Kim, Stevie and T open a smoothie stand on campus, but after several failed attempts at finding the right flavor, Kim stumbles upon Grandma's delicious and quite intoxicating secret formula.

Monday, November 3rd, 2003

7: Kimmie Has Two Moms

When Kim and Nikki win a guest appearance on their favorite daytime talk show, ""Zorah,"" Andell must sub in as Kim's mom when Nikki gets sick on the day of the show, but when Nikki comes bursting into the studio also claiming to be Kim's mom, Zorah continues the show assuming that Andell and Nikki are lesbian mothers. Meanwhile, Professor Oglevee agrees to play Cyrano de Bergerac so T can charm a beautiful older woman.

Monday, November 10th, 2003

8: I Never Rapped for My Father

T's dad Thad, a former member of a one-hit wonder group, comes for a rare visit hoping to start a new band with his son, and T is forced to decide between joining his dad or sticking with his band Freestyle Unity. Meanwhile, Andell finds herself in a real bind with Nikki when Lurlene, her cousin visiting from Louisiana, accidentally makes a date with Professor Oglevee.

Monday, November 17th, 2003

9: Foul Ball

Determined not to lose another annual softball game to the boys, Kim, Stevie and Nikki recruit Olympic softball player Jennie Finch as a ""ringer"" to help them win, forcing Professor Oglevee and T to get a ""ringer"" of their own, former Cincinnati Red and World Series champion, Eric Davis.

Monday, November 24th, 2003

10: Cheaters Never Prosper

When Nikki becomes Professor Oglevee's teaching assistant, she butts heads with the pretty young student who flirts with him for special treatment. Meanwhile, Kim, Stevie, T, Regina and Freddy compete for $5,000 by volunteering for a psych study in which they are forced to live for three days in cramped quarters.

Monday, December 15th, 2003

11: Out with the Old, In with the New

When Stevie's mom brings home her new and much younger boyfriend, Stevie accepts an awkward invitation to join him for a more private meeting. Nikki suspects that he may be interested in more than friendship and convinces Sophia to spy on them. Meanwhile, Nikki enlists the gang's help in throwing a garage sale, but Professor Oglevee initially refuses to get involved until he realizes that there is money to be made.

Monday, January 12th, 2004

12: School of Hard Knocks

When local DJ's Shag and Tone pick Kim as their new ""on-air hottie with a body,"" a bitter rivalry erupts between the two radio jocks as they both secretly vie for Kim's attention. Meanwhile, Nikki fumes after Andell becomes Professor Oglevee's star student.

Monday, February 9th, 2004

13: Can Two Wrongs Make a Right?

Nikki is up for a need-based scholarship to a university, but it is put in jeopardy when the school's representative shows up early to interview her and finds her at Andell's during a party gone wild. Also, Professor Oglevee lies about being a single dad in order to date a beautiful single mom.

Monday, February 16th, 2004

14: She's Positive

When Kim and Stevie take T to a Murphy Lee show to celebrate his birthday, T meets and falls head over heels for Kai the girl of his dreams, but before things start to get hot and heavy between the two, she reveals that she is HIV positive. Meanwhile, Professor Oglevee enlists Nikki's catering talents to help impress a visiting team of representatives from a high profile university that is considering him for their Vice Presidency.

Monday, February 23rd, 2004

15: Judge Not a Book...

After Nikki tells an author tales of her ""love life"" with Professor Oglevee, the author convinces Nikki to write her own book about it all. The book becomes a best-seller that has love-starved women chasing after Stanley…now Nikki must devise a plan to scare them all away from her man. Meanwhile, Kim assists the head stylist for a super obnoxious super model.

Monday, March 1st, 2004

16: Practice What You Preach

An old friend from Nikki's wild days visits who is now the new Rev. at Nikki's church. Her promiscuous past causes turmoil in the church, which forces Nikki into the role of peacemaker. Also, Professor Oglevee gets Kim to coach him for a singing audition with the chorale group so he can join them on an exotic trip to Spain.

Monday, April 26th, 2004

17: Could It Be You? (1)

With Nikki always around, Andell is desperate for some alone time with her new boyfriend Lester, so she secretly arranges a blind date with Johnnie for Nikki, who is shocked at the idea of possibly cheating on Professor Oglevee, but Nikki's resistance gradually turns into attraction when she and Johnnie realize how much they have in common. Meanwhile, Mavis turns down Woody's marriage proposal, which sends him into a funk and causes him to move out---and in with Professor Oglevee.

Monday, May 3rd, 2004

18: A Little Change Never Hurt Anybody (2)

When Nikki and Johnnie's relationship starts to get serious, Johnnie gets offered a job in New York, but instead of leaving Nikki behind, he asks her to marry him. Meanwhile, Kim, unable to graduate because she doesn't have enough credits, enlists Stevie's help to start her own design business instead.

Monday, May 10th, 2004

19: At Last (3)

While the plans are underway for Nikki's wedding to Johnnie, Professor Oglevee finally realizes he is in love with Nikki and is determined to stop the wedding, until Andell stops him first. Meanwhile, Stevie and T finally graduate from school.