update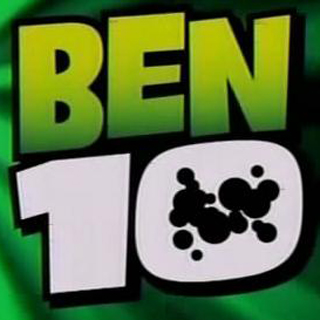 Season 0
Saturday, July 14th, 2007

3: Hijacked

Two men try to carjack the Rustbucket while Grandpa Max is out. Fortunately, Ben is on the Rustbucket and the carjackers end up messing with Four Arms. But Grandpa Max doesn't believe Ben about this.

Friday, August 10th, 2007

1: Secret of the Omnitrix

A recent battle with Dr. Animo has set off the Omnitrix's self-destruct sequence. Now Ben must travel through the galaxy to find the creator of the Omnitrix, the only one who can stop it from destructing.

Wednesday, November 21st, 2007

2: Race Against Time

The Tennysons arrive back home, but Ben seems to find it hard to re-adjust his lifestyle as a regular old kid again... But before he can do that, villains come and take over his hometown, and it is up to him to go hero before anyone is harmed. And how does the Omnitrix, an alien named Eon, and the Plumbers fit into all of this?

Monday, February 18th, 2008

4: Snack Break

Ben and Gwen want something from the snack machine. When Ben's snack doesn't come out of it, he turned into Grey Matter and goes inside, but he turns back and gets stuck, and Gwen takes his snack.

Monday, March 10th, 2008

5: Survival Skills

When Ben unwittingly puts out the campfire needed to roast marshmallows, Ben must start the fire again without using the Omnitrix. But when Max isn't around, Ben ends up using Heatblast and later pays the price.

Monday, March 24th, 2008

6: Radio Dazed

Ben and Gwen don't want to listen to Grandpa Max's music. Gwen offers Ben to go Upgrade and change it but Ben breaks the radio. Still everyone ends up with Grandpa Max's favorite music on cassette.

Monday, April 7th, 2008

7: Sleepaway Camper

Grandpa Max's snoring is keeping Ben awake. When all else fails, Ben thought to use Grey Matter to go to somewhere silent, but it came out Ripjaws, so he decides to sleep at the bottom of the lake.

Monday, April 21st, 2008

8: Dogged Pursuit

When an elderly woman's purse is snatched, Ben gets more than he bargains for when he retrieves it as Wildmutt.

Tuesday, July 1st, 2008

9: Let the Games Begin

Ben and Gwen are playing Roadkill bingo with things that are seen on the road to see who'll sit on the front seat weekly and Ben is losing, so he turns into XLR8 to place things on his card on the road. But with unexpected results, Ben loses and is grounded at the back seat for a month for cheating.

Tuesday, July 8th, 2008

10: Handle with Care

Ben and Gwen are at a museum watching an exhibit of crystal eggs when thieves try to strip it bare. Ben turns into Diamondhead, but even for him it proves hard to fend off the thieves and protect the eggs from breakage.

Monday, March 12th, 2012

11: Road Trip Rumble

Ben and Gwen's backseat bickering escalates into an all-out brawl between Ben's Omnitrix and Gwen's magic. Ben fights Gwen as Four Arms and Upgrade, eventually destroying their surroundings, upsetting Grandpa Max.
Season 1
Tuesday, December 27th, 2005

1: And Then There Were 10

After the final school bell rings, Benjamin "Ben" Tennyson is ready to head out for a camping adventure with his Grandpa, Max Tennyson, and unfortunately, his rival cousin, Gwendolyn "Gwen" Tennyson. After the trip to the campsite and the unruly aspects of dinner, Ben wanders out into the forest and meets up with a meteor bearing an alien device: the Omnitrix. The Omnitrix jumps onto Ben's wrist, and he now becomes the wielder of ten different alien superheroes. After experimentation and trouble with robot droids and bounty hunters sent by the evil Vilgax, Ben, Gwen, and Grandpa Max begin their odd summer camping trip.

Friday, January 13th, 2006

2: Washington B.C.

After Ben saves a child and parent in a burning building, Gwen and Grandpa Max come along with more bad news. In addition, there is a mad scientist roaming around Washington D.C. with a device that can change normal animals to mutant giants and also reanimate fossils of dinosaurs. The mad scientist, Dr. Animo, first encounters Ben, Gwen, and Grandpa Max at the M-Mart. After a grueling battle without the help of a hero, they chase down Animo to the Museum of Natural History. Gwen is then taken by a mutant bird, and Ben and Grandpa Max save her. Dr. Animo is then caught and restrained from receiving "the award he deserves," the Verities Award for science. Ben learns though an important lesson here: you don't always get what you might deserve.

Saturday, January 14th, 2006

3: The Krakken

While camping and swimming at a lakeside campsite, Ben encounters a sea-monster in the lake right after his joke on Gwen. Ben manages to escape, but Grandpa Max and Gwen don't believe Ben about his sighting. The next day, they go fishing and meet their fishing captain, Captain Shaw, who identifies the sea-monster as the Krakken. Throughout this adventure, Ben will meet untrustworthy people, hulking monsters, and he will also encounter his new found form: Ripjaws.

Saturday, January 21st, 2006

4: Permanent Retirement

While shopping at an ice cream store in the desert, robbers attempt to steal an ATM. Ben and Grandpa Max capture the villains, but this is only the lesser of their problems. Then they drive to a retirement center to visit Aunt Vera for the weekend, but something very strange is happening here. Ben finds out that there is an evil species of alien shape-shifters taking over the retirement center for food. How will Ben save the day from robbers, strange aliens, and cheek-pinching aunts?

Saturday, January 28th, 2006

5: Hunted

Ben will find himself facing his toughest challenge yet, when Vilgax sends out three alien bounty hunters: the crustacean-like Kraab, the mechanical assassin Sixsix, and the mysterious Tetrax (credited as Hoverboard) - to recover the Omnitrix. He soon learns that there's more than one way to defeat an enemy, and that things are not always what they seem.

Saturday, February 4th, 2006

6: Tourist Trap

After having a gross-out contest with the kid in the car next to him, Ben finds a propane truck tipped over, about to catch fire and cause a huge blast. With that taken care of, Ben and the gang are off to Sparksville, a town which brings new meaning to the words "tourist trap." After exploring all of Sparksville's many attractions, Ben and Gwen head over to see "it," Sparksville's main attraction. When they finally see "it," they are thoroughly disappointed and decide to pull a little prank. After Ben turns into Four Arms, he looses control and sends "it" flying and destroying the town. Ben says he will move it back, but the Omnitrix powers down and Ben accidentally unleashes Megawhatt, a small little alien with a big sense of humor. Now, Ben must stop this creature from destroying Sparksville.

Saturday, February 11th, 2006

7: Kevin 11

In a hotel, Ben spots an area where they are demonstrating a new game. He decides to use Ghostfreak's power to sneak inside. He is caught, and Ben, Gwen, and Grandpa Max are kicked out for Ben's misbehavior. After Ben and Grandpa Max argue, Ben decides to wander out into the city on his own. There, he meets Kevin, a sociopath who has the power to absorb any form of energy. However, after Ben reveals the powers of what the Omnitrix can do, he soon realizes that Kevin may only be after the powers of the Omnitrix, for his own doing. Ben learns that there are sometimes where you can't have everything your way all the time.

Saturday, February 18th, 2006

8: The Alliance

Ben, as Four Arms, thwarts an armored car robbery by a very tough female named Joey. During the fight, some of Vilgax's new and improved drones attack and Grandpa Max is injured. When Four Arms takes Grandpa Max to the hospital, Joey starts messing with the drones and is converted into a powerful alien cyborg named Rojo. With these enhancements, Vilgax is able to communicate with her and convince her to work for him. When she attacks Ben at the hospital, she is thwarted once again, but Ben is left thinking that it's too dangerous for him to be around others and runs away. During their final confrontation, it turns out to be the advice of Grandpa Max that helps Ben defeat her. As Upgrade, he is able to stop her, but not before receiving a disturbing message from Vilgax.

Saturday, February 25th, 2006

9: Last Laugh

After dealing with some criminals at a dock, the trio finds their way to a circus run by a clown named Zombozo, much to Ben's chagrin. There, Ben's fear of clowns comes out as they explore. They find a freak show along the way, featuring a trio of mutants with incredible abilities. During Zombozo's show, Ben is too afraid to laugh and ends up leaving. His departure turns out to be for the best, since Zombozo drains the happiness of others to sustain and empower himself. Meanwhile, Ben finds the freaks robbing the town. Ben is able to beat them, but can't bring himself to fight Zombozo. He has to find a way, though, since Zombozo kidnaps Gwen and leaves the entire town in a chuckling daze.

Saturday, March 4th, 2006

10: Lucky Girl

A magician named Hex, whose powers come from mystical charms, is defeated by Ben using XLR8 and a little help from Gwen and Grandpa Max. Afterwards, XLR8 takes all the credit for the victory and even gets one of Hex's charms as a souvenir. When Gwen complains that Ben is getting all the glory and recognition, as well as all the cool stuff, he gives her the charm he got from Hex. The charm gives Gwen perfect luck in everything she does, and she becomes her very own superhero, Lucky Girl. Unfortunately, her luck has a price, and Ben is the one who ends up paying for it.

Saturday, March 11th, 2006

11: A Small Problem

When Ben isn't tall enough for a ride at a water park, he decides to change into one of his alien forms to get even with the ride attendant. Unfortunately for him, the Omnitrix malfunctions and he ends up as Grey Matter. To make the situation worse, he is captured by an alien fanatic name, who decides to trade him in for fame and glory. Now Ben, as Grey Matter, must find a way out of this predicament, after being given to a secret organization for testing.

Saturday, March 18th, 2006

12: Side Effects

When Councilwoman Liang attempts to redevelop the downtown area, the demolition efforts disturb a man named Clancy, who has the ability to control insects. Meanwhile, as Ben stops a criminal as Upgrade, he spots at a nearby ice cream truck. When he climbs inside to get a snack, he gets himself locked inside and ends up catching a cold. The virus binds with the alien DNA in the Omnitrix, causing side effects, and weakening his normally powerful forms. On top of that, Clancy kidnaps the councilwoman and threatens the entire city with a meltdown at the nuclear power plant. Now, Ben must save the day while dealing with the strange side effects in his alien forms.

Saturday, March 25th, 2006

13: Secrets

With Vilgax's injuries fully-healed, he decides to retrieve the Omnitrix personally. Ben gets a message from Vilgax in a dream about his imminent arrival. This worries Grandpa Max greatly, and he insists that they get to Mount Rushmore as quickly as possible. Unable to pinpoint the exact location of the Omnitrix, Vilgax begins to lay waste to nearby Rapid City in order to flush its holder out. He succeeds, despite Grandpa Max's protests, and manages to capture Ben. Meanwhile, Grandpa Max makes it to Mount Rushmore with Gwen and shows her a huge facility beneath the mountain. There, he's stored a weapon that can defeat Vilgax. Unfortunately, the weapon fails, leading to a showdown between Vilgax and the combined Tennyson family.
Season 2
Monday, May 29th, 2006

1: Truth

After the battle with Vilgax, Grandpa Max retells his story to Ben about his past. He was with an organization that was not known to exist, referred to as "The Plumbers," a group of people who track down extraterrestrial life. Meanwhile, they meet Phil, an old partner of Grandpa Max. But they soon find out that he steals a device, called the Null Void Projector, to selfishly use it to make money by appearing to capture aliens that he alone released himself.

Tuesday, May 30th, 2006

2: The Big Tick

At Yellowstone Park, Ben and Gwen inadvertently discover a new form on the Omnitrix: Cannon Bolt, an armadillo-like alien that Ben isn't too fond of. Soon after, a meteor comes crashing down to the park, containing a planet-devouring, tick-like alien. On top of that, three other aliens arrive with it, and worship it as their savior, the "Great One." Powerless to stop the planet-eater with his regular forms, Ben must rely on a new form he knows nothing about.

Wednesday, May 31st, 2006

3: Framed

At a city, Ben, Gwen, and Grandpa Max are waiting outside a video game store to purchase the newly-released Sumo Slammer video game. Gwen and Grandpa Max go the book store, but when they return to check on him, Four Arms comes out of the store by force. They return to the RV, and find that Ben is already there. Gwen yells at Ben for what he's done, but he has no clue of what she's talking about. But as she gives direct evidence that Four Arms was attacking the city, Ben heads out to find the perpetrator, using the identity of his aliens to ruin his current reputation as a hero.

Thursday, June 1st, 2006

4: Gwen 10

When two robbers try to rob a gas station mart, Ben decides to turn into Four Arms to stop them. However, when he tries to activate the Omnitrix, it seems to be missing from his wrist. To make the situation more confusing, Grandpa Max and Gwen seem to have no knowledge of the summer they've spent together so far. It turns out that it's the first day of their vacation. Ben discovers that he has traveled back in time, and he decides to get the Omnitrix again. When he arrives at the crash, though, Gwen was able to get there first and obtain the device. Gwen has more control over the Omnitrix than Ben did. Can Ben find a way out of this alternate reality, and get things back the way they were?

Wednesday, June 7th, 2006

5: Grudge Match

In the middle of nowhere, Ben, as Diamond Head, fights Kevin 11, who is still in his mutated form. As they fight, they are taken to a ship, where a battle between different aliens are held. But when a mechanical droid named Slix decides to create a bond with Ben and Kevin as a team, they immediately turn his idea down. But with no choice, they must find a way out. Will Ben and Kevin learn the importance of teamwork?

Tuesday, June 13th, 2006

6: The Galactic Enforcers

At a museum, Ben sits and reads a comic, daydreaming about himself as a super hero. As Gwen interrupts him, she is not happy how Ben treats the artwork. His day has been a bore, but when an alien vessel arrives, an alien named Volcanus and the bounty hunter Sixsix come to pursue the Biocenthium alloy to complete a mixture with Element X to create a bomb, strong enough to destroy a whole solar system. Suddenly, Ben meets The Galactic Enforcers, a group of three who serve in protecting the galaxy under the conduct code. Ben is intrigued by their heroic appearance, but are they really something to be looking up to?

Wednesday, June 21st, 2006

7: Camp Fear

When Ben and Gwen argue over a birthday party to occur in the next few months, Grandpa Max is distracted by their quarreling and almost hits a young boy camper. To ensure the boy's life, they head to Camp Opinicon, only to find no people around. As they investigate the premises, they find twins, whom were also hiding from something that may have a connection to the lifeless camp. Grandpa Max readies to leave the area with the children, only to find that the RV's engine is clogged with a mysterious fungus. While the kids take in shelter in a nearby cabin, Grandpa Max is captured. Now Ben must come to the rescue to discover a new alien form, as well as a way to destroy the evil alien Myceloid Monsters and their Fungal Master, and learn the benefits of what sharing can do.

Thursday, July 6th, 2006

8: Ultimate Weapon

In Texas, a group of men discover a mysterious mask belonging to Ah Puch, the Mayan god of death and destruction. The mask is the key to the ultimate weapon in the world, known as the Sword of Ekchuah. However, when Grandpa Max and his grandkids learn that the mask is discovered, he impatiently sets out to obtain the mask, so that it does not fall in the wrong hands. Unfortunately, they find out that Enoch of The Organization is after it as well. The kids worry of how Grandpa Max has become, but with Enoch in the way, will Grandpa Max find the sword before him?

Wednesday, July 12th, 2006

9: Tough Luck

Hex's niece, Charmcaster, enters the underground prison he's held at to release him out of his cell. With her help, Hex was able to regain most of his powers after being given his magical staff. Meanwhile, Ben, Gwen, and Grandpa Max head to a magic convention held in Las Vegas, and in there, Gwen finds the legendary Keystone of Bazell. With it, she gains the powers of Lucky Girl once again, but will it last after finding out that Hex and his niece are after it?

Tuesday, July 18th, 2006

10: They Lurk Below

Our heroes ride a jet belonging to Grandpa Max's old Friend, Donovan Grand Smith, who owns an underwater resort. At the entrance, they receive a warm welcome from Donovan himself, though they also meet with his grandson, Edwin, who didn't seem to be excited about their guests. Later, when Edwin, Ben, and Gwen enter the Undersea Manta Ray, a giant submarine, they encounter strange aliens that threatened to destroy the whole resort. While the kids find a way to cooperate with each other to find the source that lures them in, Donovan himself learns a few lessons in how to bond better with his grandson.

Tuesday, July 25th, 2006

11: Ghostfreaked Out

A terrorizing nightmare of Ghostfreak is half the trouble for an unnerved Ben, as a tour of an important academy that Gwen wishes to attend is disturbed by the uncanny alien's manifestations and the antics of Acid Breath, Frightwig, and Thumbskull.

Friday, August 25th, 2006

12: Dr. Animo and the Mutant Ray

The Tennysons arrive at a swamp, where a festivities of Gatorfest start first thing the next day. Gwen finds Ben playing around with the Omnitrix, and she warns him that it may create unusual problems. Without heeding Max and Gwen's warning, he pops the face out, and the Omnitrix acts up. Right away, something was wrong, though it was gone unnoticed, at least, until the next day. Gator-fest was going along well, but the giant frog of Dr. Animo comes in to disrupt it. Dr. Animo has returned, and he wants to take revenge on Ben. But when Ben goes alien, he transforms into a hybrid alien with unbalanced attributes. Will Ben ever learn his lesson in listening for a change?

Monday, October 9th, 2006

13: Back with a Vengeance

The Megacruiser flies solo in space, and inside Kevin examines the giant ice block found in space. Inside the mass, held Vilgax, and Kevin underestimated his current situation. He was very much alive and well, and they soon create a partnership after learning that they were both after the same person. On Earth, Ben plays around with the Omnitrix, hoping to find a better way of controlling it. Eventually, he finds the master control of the Omnitrix, giving him the ability to alternate between aliens, as well as prolong his duration with a form. Although his discovery has given him a stronger advantage, will it be enough to stop the danger that lies ahead?
Season 3
Saturday, November 25th, 2006

1: Ben 10,000

When Gwen is abducted, Ben as XLR8 follows her abductor to the future where they discovered that her abductor is the future Gwen and they discover his future version of Ben and Grandpa Max. In the future, Dr. Animo revives Vilgax and plots to open the Null Void chamber. Both Bens must work together to stop them.

Saturday, December 2nd, 2006

2: Midnight Madness

When Ben is hypnotized, he begins breaking the law while sleepwalking. Once the evil hypnotist called Sublimino discovers the aliens at his disposal, he plots to put hundreds of people under his control forever.

Saturday, December 9th, 2006

3: A Change of Face

Dressed as Pilgrims, to honor their history, while in the streets of Salem, MA, Ben, Gwen, and Grandpa Max witness an explosion of a nearby building. But when Ben rushes to the rescue, Charmcaster is there waiting with a spell to take over Ben's body and the Omnitrix. Only things go awry and Gwen and Charmcaster switch bodies. Gwen goes to prison and the sorceress is brewing a plan to gain the Omnitrix. Now Gwen must find the way to get out of prison, alert her family against Charmcaster, and get her own body back using every trick up her sleeve... or Charmcaster's.

Monday, December 11th, 2006

4: Merry Christmas

Ben, Grandpa Max, and Gwen come upon a bizarre Christmas theme park run by an evil entity who thinks Grandpa Max is Santa Claus and proceeds to trap him.

Saturday, February 17th, 2007

5: Benwolf

Ben, as Wildvine, is fighting against an evil werewolf and is bitten. The Omnitrix times out and Ben turns back to his human form. Then, when the werewolf hits the Omnitrix, it starts to mess up and act weird. After all of this, Ben starts to get a crush on a girl that he meets. But things change, as Ben slowly starts to turn into a werewolf himself.

Saturday, February 24th, 2007

6: Game Over

The Tennysons stay in as it rains outside, and Ben plays a video game to pass the time by. When Gwen decides to join in, Ben is jealous of how she's a far superior player. Instead, Ben decides to transform to Upgrade, and merges with the game console. Gwen makes an attempt at shaking him off, but suddenly, a lightning strike causes them to transfer into the video game itself. The only way Ben can use the Omnitrix is to find coins with the different aliens on it. To get out, they must find the Upgrade coin before an evil being uses it to escape into the real world.

Saturday, March 3rd, 2007

7: Super Alien Hero Buddy Adventures

Ben's alien heroes are starring in a silly network cartoon called Super Alien Hero Buddy Adventures and his favorite action hero Kangaroo Commando has been pulled off the air by the same network, so Ben tries to get him back on television and get credit for the alien heroes.

Saturday, March 10th, 2007

8: Under Wraps

In order for Ben and Gwen to learn the value of hard work, Grandpa Max takes them to a farm. Meanwhile, an alien mummy arrives to uncover a rare and dangerous element.

Saturday, March 17th, 2007

9: The Unnaturals

While attending the Little League World Series to see his home team play, Ben discovers that the opponents are actually robots posing as kids. They also have plans to replace the President with one, as well.

Saturday, March 24th, 2007

10: Monster Weather

Grandpa Max takes the kids to Chicago to see one of his favorite band, Shag Carpeting. The kids meet a weather reporter who forecasts the weather with a robot named S.A.M. He uses the robot to create rain, but a giant creature forms! Ben quickly takes care of it. The reporter tries to destroy S.A.M., but he convinces him not to. S.A.M. then goes into the sky and begins to cause chaos. The reporter tries to stop it again, but he is no longer in control. Can Ben destroy the robot and save a city from disaster?

Saturday, April 7th, 2007

11: The Return (1)

While driving on a Florida highway, a bus of escaped felons rams into the RV. Ben transforms into Stinkfly (though not intentionally) and tries to stop them. With a little help from Grandpa's handy driving, and a magic spell from Gwen, the felons are put back in jail. On the news, the Tennyson's hear about purple lightning delaying a space shuttle launch. Remembering the lightning from the encounter with the werewolf and mummy aliens, they head to Cape Canaveral. At the Space Center, Ben comes under attack by the werewolf and mummy aliens, and new Frankenstein alien. However, why is the purple lightning occurring, and what ties does it have to an old "friend"?

Saturday, April 14th, 2007

12: Be Afraid of the Dark (2)

Ghostfreak's return spells disaster for our heroes. Grandpa Max and Gwen must deal with the mummy alien in space while Ben deals with Ghostfreak and Dr. Vicktor on Earth. Ghostfreak then reveals his master plan: he plans to blanket the Earth with Coronium so that sunlight will not reach the planet so that he may rule. With the power of a new alien in the watch, can Ben stop Ghostfreak, and save Grandpa and Gwen?

Saturday, April 21st, 2007

13: The Visitor

While snowmobiling, two guys accidentally release an alien named Xylene from a strange container. At a park, Ben (as Wildmutt) steals Gwen's kite, so she casts a spell to make dogs attracted to him. Grandpa Max seems sad to be in St. Louis since it is where he met his wife. Xylene attacks, and Grandpa Max comes to defend, only to recognize her. Xylene reveals that she came to find the Omnitrix since she lost it when Vilgax attacked her ship. While Grandpa Max and Xylene talk about the past, a robot emerges from the area where Xylene was and attacks Ben and Gwen. The mechadroid attacks twice, taking Grandpa Max with him. Now Ben must work with Xylene (to his dismay) to save Grandpa Max.
Season 4
Saturday, July 14th, 2007

1: Perfect Day

Enoch and the Forever Knights return, putting Ben in a dream world where he's tricked into having the perfect day. However, his dream quickly turns into a nightmare.

Thursday, July 19th, 2007

2: Divided We Stand

Ben gains another Omnitrix hero to use, which he calls Ditto. Gwen can't stand being around the multiplying Dittos, and they end up giving her headaches. The Dittos, though, prove to be real helpful against Dr. Animo and his multiplying Stinkflies after he extracted some of Ditto's DNA.

Thursday, July 26th, 2007

3: Don't Drink the Water

After being in contact with water from the Fountain of Youth, Grandpa Max and Ben are reverted to being kids again. Now, Gwen is left to take care of them while stopping Hex from finding the fountain's source.

Thursday, August 2nd, 2007

4: Big Fat Alien Wedding

Ben, Gwen, and Grandpa Max attend a family wedding. During the ceremony, a strange alien attacks. Will the two ever finish this strange wedding?

Saturday, September 22nd, 2007

5: Ben 4 Good Buddy

While on a desert highway, the RV gets stolen by a group of modern-day pirates, who use it to go on a robbery.

Saturday, September 29th, 2007

6: Ready to Rumble

When Ben accidentally breaks Gwen's laptop, he participates in the "Ultimate Wrestling Competition" as Four Arms to get the prize money for a new laptop to replace Gwen's broken one.

Saturday, October 6th, 2007

7: Ken 10

In the future, Ben gives his son, Ken, an Omnitrix for his 10th birthday. However, Ben will have to learn to trust him with that power.

Sunday, March 9th, 2008

8: Ben 10 vs. Negative 10 (1)

The Forever King sets his plan in motion and recruits the most powerful enemies Ben has ever faced in order to steal the world's most powerful energy source.

Sunday, March 9th, 2008

9: Ben 10 vs. Negative 10 (2)

Ben, Gwen, Cooper and Grandpa Max face their last battle ever against the villains they have encountered and they will battle to get the world's most powerful energy source.

Sunday, March 9th, 2008

11: Ben 10 vs. Negative 10 (1)

The Forever King sets his plan in motion and recruits the most powerful enemies Ben has ever faced in order to steal the world's most powerful energy source.

Sunday, March 9th, 2008

12: Ben 10 vs. Negative 10 (2)

Ben, Gwen, Cooper and Grandpa Max face their last battle ever against the villains they have encountered and they will battle to get the world's most powerful energy source.

Tuesday, April 15th, 2008

10: Goodbye and Good Riddance

With summer over, Ben goes back to school. Unable to tell anyone about the Omnitrix, Ben finds that regular life is much more boring than he imagined. However, the arrival of Vilgax promises to rectify that situation.

Tuesday, April 15th, 2008

13: Goodbye and Good Riddance

With summer over, Ben goes back to school. Unable to tell anyone about the Omnitrix, Ben finds that regular life is much more boring than he imagined. However, the arrival of Vilgax promises to rectify that situation.
Season 5
Friday, April 9th, 2021

1: Ben 10,010

Faced with the looming threat of an alien invasion, Gwen manages to persuade Ben to come out of retirement and join the resistance. However, he must convince his past self to also lend a hand.

Saturday, April 10th, 2021

2: Ben Gen 10

When Ben meets a young Generator Rex on the run from a hostile Providence, he must work through a series of misunderstandings, and defeat the dark wizard Hex in order to save the world.