update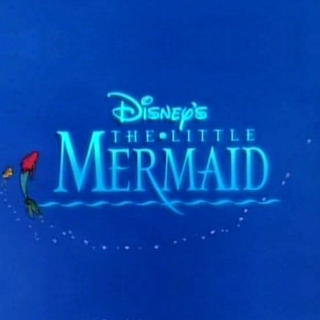 Season 0
Friday, November 17th, 1989

2: The Little Mermaid

A sixteen-year-old mermaid princess named Ariel is dissatisfied with underwater life and curious about human life on land. With her best friend Flounder, Ariel collects human artifacts and goes to the surface of the ocean to visit Scuttle the seagull, who offers very inaccurate knowledge of human culture. She ignores the warnings of her father King Triton, the ruler of Atlantica, and his adviser and court composer Sebastian that contact between merpeople and humans is forbidden.

Tuesday, September 19th, 2000

3: The Little Mermaid II: Return to the Sea

Morgana, sister of Ursula, almost steals the baby Melody from her parents, Ariel and Eric. To protect Melody, she's told never to enter the ocean, but by her 12th birthday, she's been swimming there for years. She discovers the magic locket that was to be her christening gift, which makes her visible to Morgana. Morgana tempts her by offering her fondest wish, to turn her into a mermaid; however, to remain a mermaid, she'll have to steal the magic trident from King Triton (who, unknown to her, is her grandfather). Meanwhile, all the sea creatures are searching for her. Along the way, she joins up with comic relief sidekicks Tip (a penguin) and Dash (a walrus). When she returns with the trident, Morgana's evil nature is revealed, and there is a massive battle of good and evil.

Tuesday, August 26th, 2008

1: The Little Mermaid: Ariel's Beginning

Long ago, in a kingdom where music is outlawed, King Triton's youngest daughter, Ariel, discovers her love for music in a secret, underground music club. Torn with the choice of whether to hide her passion or share it with her father and risk losing everything, Ariel sets off on a daring adventure to restore music to Atlantica.
Season 1
Friday, September 11th, 1992

1: Whale of a Tale

Ariel finds an abanded baby whale, and decides to take care of it and be it's Mother. She names him Spot, but when Spot causes mass destruction around the kingdom Ariel decides to teach it how to survive in the wild.

Saturday, September 12th, 1992

2: The Great Sebastian

Sebastian thinks that he's the best crab under the sea, but when King Triton wants him to deliver a document to Sharkania he shows his fear.

Saturday, September 19th, 1992

3: Stormy

Ariel wants to ride a wild seahorse called Stormy but her father dosen't so she sneaks off and rides off with him in the wild.

Saturday, September 26th, 1992

4: Urchin

A poor merboy named Urchin tries to make friends in Atlantica, but when he meets the wrong friends( The Lobster Mobster Squad) it takes a good friend like Ariel to set him right.

Saturday, October 3rd, 1992

5: Double Bubble

Ariel and her friends have to babysit some baby mertwins, but when they cause mischief they provide Ariel with some double trouble.

Saturday, October 10th, 1992

6: Message in a Bottle

A lonely dragon writes a message in a bottle. Ariel finds it and visits him, he decides to come to Ariel's house but King Triton won't allow it until he saves them from some evil sea creatures.

Saturday, October 17th, 1992

7: Charmed

Ariel finds a beautiful human bracelet, and when she wears it she can't take it off. Knowing that her father hates human things she decides not to go home until she finds the key to take it off.

Saturday, October 24th, 1992

8: Marriage of Inconvenience

King Triton thinks that Ariel and Prince Thor would make a perfect couple, but not Urchin so he plays tricks on Thor to make him change his mind about Ariel. The prince gets exasperated and tells his kingdom to have war with Atlantica. Urchin stops it, and Triton explains that he wanted Ariel and Prince Thor to be a couple in the olympic sea games.

Saturday, October 31st, 1992

9: The Evil Manta

The city of Atlantica is a wonderful place to live in, but when Ariel releases an evil manta from imprisonment he spreads the path of prejudice for the creatures of Atlantica. Everybody separates from each, but Ariel and Flounder stay together and work things out in Atlantica.

Saturday, November 7th, 1992

10: Thingamajigger

Prince Eric drops one of his boots down to the sea, and when Ariel finds it she thinks its a wonderful human thingamajigger, but Triton thinks its dangerous. Soon terrible things start to happen and every sea creature thinks that the thingamajigger is the cause, so every bad guy wants it to take over Triton's kingdom, but Ariel goes to the surface and finds out what they really do.

Saturday, November 14th, 1992

11: Red

After Ariel's party King Triton feels that he's too old, so his glowing glowfish gets Triton a magical age stone that turns Triton into a little boy called Red. Later on Ariel and Sebastian find out and they trace the jewel to a magic sorcess who only old King Triton can beat.

Saturday, November 21st, 1992

12: Beached

Ariel and her big sister Arista get into a big arguement, so they can't go to the carnival. Everything gets all out of hand but when some gators try to rob the kingdom Ariel and Arista learn the true value of sisterhood and teamwork.

Saturday, November 28th, 1992

13: Trident True

Ariel and her little sea friends get King Triton gifts for Father's day. She goes to a cave to get a glowing seashell and they get trapped in by an octupus so Urchin uses the triton to beat him but loses it in the process.

Saturday, December 5th, 1992

14: Eel-Ectric City

Ariel's friend Pearl comes to town, and takes Ariel to Eeel-Ectric city. Triton ofcourse dosen't want her to go. so Pearl lie's and says they're going to have a slumber party. They go to the place anyway but when a terrible storm comes Triton finds out the truth.
Season 2
Saturday, September 18th, 1993

1: Resigned to It

After overhearing King Triton talk about him Sebastian thinks that he got fired as the King's trusted advisor. He searches for a new job but gets rehired in the end.

Saturday, September 25th, 1993

2: Calliope Dreams

King Triton wants Ariel to learn how to play the calliope, but Ariel wants to learn how to play the harp. She tries to learn the calliope and her bad playing wakes up an old ancient evil sea monster.

Saturday, October 2nd, 1993

3: Save the Whale

Spot the whale returns and before Ariel and the others can rejoice the circus people take him away to join the act with all the other abused animals.

Saturday, October 9th, 1993

4: Against the Tide

Ursula's evil spells haven't been working lately because of a bad luck creature. Ariel finds the creature and brings him home, but Ursula still wants to destroy the bad luck creature and whoever owns him.

Saturday, October 16th, 1993

5: Giggles

Ariel laughs at everything, even things serious so a sorceror blowfish cast a spell on Ariel so when she laugh's seaquakes will rise.She gets sick of it so when she meets up with thisblowfish she teaches him the power of laughter.

Saturday, October 23rd, 1993

6: Wish Upon a Starfish

Ariel wants legs so she can dance but no one believe's in her dream. She gets discouraged until she meets another mermaid called Gabriella who wants to sing so they go to a magical starfish who can make their dreams come true.

Saturday, October 30th, 1993

7: Tail of Two Crabs

Sebastian's old perfect friend from his childhood comes to town. When Sebastian gets angry because he's so perfect, Sebastian becomes a pawn in Ursula's plan to take over the kingdom.

Saturday, November 6th, 1993

8: Metal Fish

Ariel wants to learn more about humans, so she goes to a humanalogist who makes her day when he tells her that a human is coming under the sea in a metal submarine shaped like a fish.

Saturday, December 11th, 1993

9: T'ank You for Dat, Ariel

Sebastian is sad because he's a little crab, so Ariel goes to a cave where she becomes a sea witch. She puts a spell on Sebastian that makes him big, but the bigger Sebastian gets the less room their is for everyone in the sea.
Season 3
Saturday, September 17th, 1994

1: Scuttle

After Sebastian gets kidnapped by some pirates Ariel has to relie on her new bird friend to help her rescue him, but a question of trust is at matter as they start to share a common bond with their new friend Scuttle.

Saturday, September 24th, 1994

2: King Crab

While King Triton's away Sebastian will play. Ssebastian's parents come over,and he lied to them telling them that he is the king of Atlantica. All goes well until King Triton comes home, but when things seem confused Urchin, Ariel, and Flounder get Sebastian out of this mess.

Saturday, October 1st, 1994

3: Island of Fear

Once again Sebastian gets kidnapped, but this time a mad scientist kidnappes Sebastian for his crab experiments. Can

Saturday, October 8th, 1994

4: Land of the Dinosaurs

Ariel suggests that her family takes a trip up to the frozen north, but something else lies beneth the ice. Dinosaurs, and Ariel thinks that they're adorable so she free's them with her father's triton, but they seem more harmful than adorable. Later on King Triton stops them and after that he uses his triton to destroy all the ice and discover the dinosaurs' home. Now the dinosaur's can roam the land freely thanks to Ariel's curiosity.

Saturday, October 15th, 1994

5: Heroes

King Triton, and the other residents from Atlantica are very happy to know that their hero Apollo is returning to Atlantica. Ariel and Flounder ask Triton who he is, and Triton explains. 20 years ago Atlantica was in a battle between the Octipins who contained a triton that was more magically than King Triton's triton. Apollo, in the vines snuck up on them and broke it. After the story Apollo appears. He and Ariel go on an adventure, but Ariel and Flounder soon find out that his victory over the Atlanticans was an accident. Ursula revives the Octipins and gives them 8 magic tritons, and now Apollo becomes a hero for real.

Saturday, October 22nd, 1994

6: The Beast Within

On one of Ariel's adventures makes Flounder turn into a howling hairfish. They go to a magical fish and she tells them that the cure its to be srowded in silver. There's no such thing as silver under the sea, so Ariel uses silverfish instead.

Saturday, October 29th, 1994

7: Ariel's Treasures

Ariel treasures her items from the humans of above. She shows her items to Gabriella and she loves them too, but someone else saw Ariel's treasures to. Ursula, and now she's using her evil spells to take control over Ariel's treasure's so they can destroy Atlantica.

Saturday, November 26th, 1994

8: A Little Evil

The Evil Manta has an evil son who wants to follow in his father's evil footsteps, but he shows signs of good. Ariel finds him, and tries to bring that good out of him.