update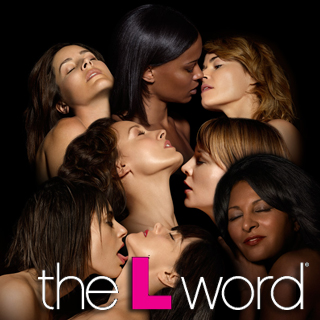 Season 0
not specified

1: All L Breaks Loose

A 15-minute special about season 2.

not specified

2: Who Killed Jenny?

Preview for Season 6. Who has a reason to kill Jenny? What person has she been? Why does she alienate everyone around her?

not specified

4: Season 3 Premiere Special

Sunday, March 8th, 2009

3: Finale Special

Take a nostalgic look back at the past five years of the lives, loves and losses of the women of "The L Word" in this series finale special.
Season 1
Sunday, January 18th, 2004

1: Pilot (1)

Bette Porter and Tina Kennard have been a couple for seven years, and they want to start a family. Their next-door neighbor, Tim Haspel, is excited that his girlfriend, a talented young writer named Jenny Schecter, is moving in with him. But soon mixing with Bette and Tina's circle of lesbian friends, Jenny learns that her midwest university education may not have prepared her for what she will learn about life, lust, and love in Los Angeles.

Sunday, January 18th, 2004

2: Pilot (2)

Bette Porter and Tina Kennard have been a couple for seven years, and they want to start a family. Their next-door neighbor, Tim Haspel, is excited that his girlfriend, a talented young writer named Jenny Schecter, is moving in with him. But soon mixing with Bette and Tina's circle of lesbian friends, Jenny learns that her midwest university education may not have prepared her for what she will learn about life, lust, and love in Los Angeles.

Sunday, January 25th, 2004

0: DELETE ME

THERE IS NO PART 2 to the Pilot

Sunday, January 25th, 2004

3: Let's Do It

Tina tries to get over her concerns about the new sperm donor. Tim decides to throw a dinner party and invites Marina, making Jenny feel uncomfortable. Alice runs into her abusive ex-girlfriend. Dana has her eye on a chef, but is hesitant to make a move on her.

Sunday, February 1st, 2004

4: Longing

Bette engages in a battle with the chairman of the gallery board who wants to close down the gallery. Alice rekindles her relationship with an ex-girlfriend, despite the objections of her friends. Jenny tries to deny her feelings for Marina, and Dana finally gets a date with Lara.

Sunday, February 8th, 2004

5: Lies, Lies, Lies

Jenny confides in her old college professor about her affair with Marina. Bette receives some delightful news. Dana's fears of being outed continue as she juggles between her tennis career and Lara. Alice's mother comes to stay with her daughter.

Sunday, February 15th, 2004

6: Lawfully

Dana is invited to a dinner party for Subaru, who want to sponsor her tennis career, but Lara is hurt when Dana takes her male doubles partner instead of her. Meanwhile, Tim is shocked when he catches Marina and Jenny in a compromising position, Alice tries to sort out the problems with her mother, and Bette tells her father about Tina's pregnancy, but is upset by his reaction.

Sunday, February 22nd, 2004

7: Losing It

After arriving home, Tim starts to worry when he learns that Jenny has vanished. Bette travels to New York for an art opening and her relationship with Tina is put to the test. Back in Los Angeles, the sperm donor's girlfriend discovers a lonely Tina and starts to harass her.

Sunday, February 29th, 2004

8: L'Ennui

Tina and Bette are stunned when their friends say their impending parenthood has made them boring. Jenny stays at Marina's when Tim throws her out but she is shocked to learn the truth about Marina's personal life. Dana rejects Lara as her sponsorship contract hangs on the line.

Sunday, March 7th, 2004

9: Listen Up

When Jenny's old roommate (guest star Sarah Strange) from college comes to stay, Jenny decides to use the opportunity to reveal the details about her affair with Marina. Bette and Tina join a group in preparation for becoming parents, and Dana faces a tough time when she must come out to her conservative parents.

Sunday, March 14th, 2004

10: Luck, Next Time

Shane gets the opportunity to style a high-profile client's hair, Bette and Tina receive some devastating news, Jenny goes to dinner with Marina and Francesca, and Alice decides that her relationship with Lisa is too complex.

Sunday, March 21st, 2004

11: Liberally

Bette is worried about Tina when she throws herself into volunteer work, Marina and Francesca get into an argument, Alice thinks she may be pregnant by Lisa, and Dana and Jenny try to console each other.

Sunday, March 28th, 2004

12: Looking Back

Tina, Jenny, Shane, Alice and Dana all share an eventful trip to Palm Springs. While on the road, they all share their "first love" stories. Back in Los Angeles, Bette hires Candace, an attractive carpenter, to handle the set-up of the "Provocations" exhibit opening at the gallery.

Sunday, April 4th, 2004

13: Locked Up

After a riot at the gallery, the entire gang ends up in jail. Shane rejects Clea's affections, Jenny goes on a date, and Marina makes a move on Robin as she prepares for Drag King night at The Planet.

Sunday, April 11th, 2004

14: Limb from Limb

As the "Provocations" opening approaches, Bette struggles with a temptation. After some sad news, Dana turns to Tonya, leaving Alice unhappy. Shane tries to let Clea down gently but it backfires in her face.
Season 2
Sunday, February 20th, 2005

1: Life, Loss, Leaving

As Bette desperately begs for Tina's forgiveness, Tina herself is hiding a shocking secret from Bette and all her friends. Alice and Dana continue to hide their romantic trysts from the others, and Jenny finds herself saying goodbye to Tim as he prepares to leave.

Sunday, February 27th, 2005

2: Lap Dance

Acting on Alice's advice, Tina decides to hire a famous lawyer. Dana and Alice struggle to stay away from each other, Ivan gives Kit the cold shoulder, and Jenny decides to have a serious discussion with Robin regarding their relationship.

Sunday, March 6th, 2005

3: Loneliest Number

When she is rejected from the writing class, Jenny sets out to win over her intimidating professor. Tina is devastated when she finds an email from Candace on Bette's computer, Dana and Alice continue to hide their attraction for each other, and Kit tries to find an opening act for her new club.

Sunday, March 13th, 2005

4: Lynch Pin

Bette travels to New York on a business trip. Tina is shocked and angry about her lawyer's true intentions. Jenny and Shane search for a new roommate, and Kit bonds with an inspirational speaker.

Sunday, March 20th, 2005

5: Labyrinth

Bette tries to fix her relationship with Tina, but she gets a rude awakening with some bad news both at home and work. Alice and Dana try taking their relationship to a different level, Shane starts her new job as a PA to Veronica Bloom (guest star Camryn Manheim), and Jenny gets some confidence from her new hairstyle.

Sunday, March 27th, 2005

6: Lagrimas de Oro

Alice pushes Dana to break up with Tonya, but Dana isn't prepared for when Tonya reveals her own secret. Tina considers her new attraction to Helena, Kit finally hooks up with Benjamin, and Jenny and Carmen continue to enjoy each other's company.

Sunday, April 3rd, 2005

7: Luminous

Shane tries to dull her pain in the hopes that she can forget about Carmen and Jenny's blossoming relationship. Tina comes between Helena and her ex over the custody of their kids and offers a glimmer of hope to Bette. Dana and Alice call everyone to The Planet to announce their new relationship.

Sunday, April 10th, 2005

8: Loyal

When Alice runs into her ex, she is surprised to find out that she is now dating Dana's ex-girlfriend. Bette and Tina reach an agreement over their relationship, Jenny is worried that she may have lost a writing job, and Shane finds some comfort in a church.

Sunday, April 17th, 2005

9: Late, Later, Latent

Dana is stunned when Alice requests a bold sexual favor from her. Burr Connor (guest star Tony Goldwyn) reveals a secret to Jenny. Jenny learns about Carmen's real feelings for Shane, Kit plans a romantic night for Benjamin, and Bette and Tina have an intimate encounter as they bond over their unborn baby.

Sunday, April 24th, 2005

10: Land Ahoy

A lesbian cruise in the Caribbean proves eventful for Dana, Alice, Shane, Jenny and Carmen. Bette and Kit struggle to reconcile with their estranged father, Melvin, during his visit.

Sunday, May 1st, 2005

11: Loud & Proud

Dana is stunned when she learns a big secret about her brother, Howie, at Gay Pride 2005. Mark tries to make amends with Jenny and Shane, Kit and Bette learn that their father, Melvin, is refusing treatment for his illness, and a shocking memory about Jenny's childhood is revealed.

Sunday, May 8th, 2005

12: L'Chaim

Bette reaches out to Tina as she decides to take her father home for his final days. Jenny struggles after recalling a difficult memory from her childhood, and Alice becomes jealous when Dana agrees to have dinner with her ex-girlfriend, Lara.

Sunday, May 15th, 2005

13: Lacuna

A surprise guest shows up at a sad event as Bette gets stunning news about her job. Tina goes into a surprisingly difficult labor, Jenny finally reaches breaking point over her painful childhood memory, Alice struggles with her jealousy, and Peggy Peabody lays down the laws with her daughter, Helena.
Season 3
Sunday, January 8th, 2006

1: Labia Majora

Bette and Tina deal with parenting Angelica while attempting to rekindle their relationship and handle an obnoxious social worker. Alice has a traffic accident, Helena gets into the movie business, Carmen and Shane's relationship gets more serious as Carmen takes her to meet the parents, and Jenny, recovering at her parents', has had enough with the Midwest and ponders moving back to L.A. with her new girlfriend Moira.

Sunday, January 15th, 2006

2: Lost Weekend

Kit hires a party promoter to get the business up at The Planet. Jenny and Moira run into hateful rednecks on their way back to California. Carmen's mother tries to make Shane more feminine, Bette and Tina try to find a male role model for Angelica, Helena helps Alice get over her obsession with Dana, while Dana herself deals with health problems.

Sunday, January 22nd, 2006

3: Lobsters

Shane opens her own styling business, and Bette loses her position as the sole provider for the family, forcing Tina to take up a job under Helena. Now back in L.A., Jenny introduces Moira to her surprised friends. Dana and Lara make plans to visit France while Alice still obsesses over Dana. Meanwhile, Kit is surprised by The Planet's new manager who wants to make some drastic changes to the place.

Sunday, January 29th, 2006

4: Light My Fire

While Tina and Helena attend a documentary screening, Bette leaves for Washington D.C. to speak at a Senate hearing and meets with Senator Barbara Grisham. Attempting to provide for both herself and Moira, Jenny puts her dreams of becoming a writer on hold and starts waitressing at The Planet. Jenny and Moira are also invited to a party hosted by Billie Blaikie where Moira meets like-minded people. Meanwhile, Carmen has to decide whether to give up Shane's opening party in exchange for a once-in-a-lifetime opportunity to DJ at an exclusive VIP party, and Dana plays at a tennis tournament and declares her love for Lara in front of TV cameras.

Sunday, February 5th, 2006

5: Lifeline

As Tina finds herself attracted to men, Bette explores Buddhism and also hears good news on the work front. Both Alice and Kit try out speed-dating; Kit with Angelica's male nanny Angus and Alice with a lesbian vampire. Meanwhile, Dana receives devastating news about her illness, Helena pursues documentarist Dylan Moreland, Moira goes out as Max, and Shane's ex drops by to see her.

Sunday, February 12th, 2006

6: Lifesize

Bette gives Tina her consent -- and a possible ultimatum -- to explore her feelings for men. Jenny meets with a publisher about her manuscript for a book, Billie makes Moira a tempting, but shady offer, Kit gives in to Angus' advances, and Carmen lays down the law to Shane regarding their relationship. Alice offers her support to Lara and celebrations are cut short when the girls finally find out the truth about Dana's condition.

Sunday, February 19th, 2006

7: Lone Star

Tina takes a business trip to Canada and has a chance to explore her feelings for the opposite sex. Dana's treatment puts a strain on her and Lara's relationship. Meanwhile, Jenny helps Moira in her transformation to Max, Carmen and Shane dedicate parts of their bodies to each other, Alice reverts back in her obsession over Dana, and Kit takes control. In a special appearance the B-52's perform at The Planet.

Sunday, February 26th, 2006

8: Latecomer

Jenny plans a charity event to support Max when they find out he can't pay for the top surgery. Helena takes the girls to a surprise trip to honor Dana in her recovery, and Carmen is still dealing with the aftermath of Shane's ex. Meanwhile, Bette kicks Tina out of the bedroom and tries to find peace in Buddhism. In a recording studio, Kit gets help from unexpected sources -- but is it too much to handle?

Sunday, March 5th, 2006

9: Lead, Follow, Or Get Out of the Way

As Bette has hard time adjusting to the ascetic lifestyle at the Buddhist retreat, Tina goes on a date with a divorced man. Dana, friends again with Alice, is looking forward to a new career. Jenny throws a benefit party for Max but is appalled by his increasingly aggressive behavior. Meanwhile, Carmen tells the truth to her family, and Helena is served with a lawsuit.

Sunday, March 12th, 2006

10: Losing the Light

While Lara is vacationing in Paris, oblivious, Dana's condition takes a turn for the worse. Alice runs into Dana's ex, Jenny introduces Max to a man from her past, Carmen evens the score with Shane, and Peggy Peabody flies to town to help her daughter. Frustrated, Bette leaves the Buddhist retreat but receives a dose of life wisdom from an unexpected source.

Sunday, March 19th, 2006

11: Last Dance

After Dana's family treats the girls coldly, Alice is determined to arrange a special event to commemorate their friend. While Helena's lawsuit is resolved with a surprising outcome, Bette is willing to fight for Angelica's custody. Max lands a job, giving Jenny something to write about. Dealing with her grief, Shane is willing to make the ultimate commitment to Carmen. Finally, Lara arrives from Paris and is comforted by Alice.

Sunday, March 26th, 2006

12: Left Hand of the Goddess

Wedding plans occupy the girls, and Shane is reunited with her family. Helena pitches in to have Carmen's family flown to Canada, Jenny and Max drift apart, and Kit has stunning news. Peggy Peabody reconnects with her daughter -- but does it last? Finally, Tina has second thoughts about Angelica's custody arrangements, leading Bette to take desperate measures to be with her daughter.
Season 4
Sunday, January 7th, 2007

1: Legend in the Making

After the events in Canada, Bette is on the run from authorities with her daughter. Shane reverts back to her old habits but gets a surprise from her father's wife. Meanwhile, Helena tries to get used to living without her mother's money, Max attends a support group, and Kit has trouble with her pregnancy.

Sunday, January 14th, 2007

2: Livin' La Vida Loca

Alice meets Papi, a girl who lights up on The Chart even more than Shane. Jenny is interviewed by a gay writer. Bette's new boss has some surprising news for her. After Helena's departure, a new guy takes the reins at the studio as Tina's new boss. Meanwhile, Max goes out on a date with a straight girl.

Sunday, January 21st, 2007

3: Lassoed

Tina throws a cocktail party to get her gay and straight friends to know each other better. Penniless Helena is looking for a job. Shane takes care of her little brother, Angus' band is on the verge of a breakthrough, and at the art college, Bette's teaching assistant is having feelings for her. Meanwhile, Phyllis attends a ladies-only Texan night at The Planet.

Sunday, January 28th, 2007

4: Layup

Bette meets the new resident artist, Jodi, but a controversial arts project in her class upsets a potential donor for the college. Papi challenges Alice and the girls to a basketball game. Max reveals a secret to his girlfriend. Jenny schemes her way into meeting Stacey Merkin's girlfriend. Meanwhile, Shane is struggling to scrape up money for a hospital bill.

Sunday, February 4th, 2007

5: Lez Girls

Bette's forbidden relationship with her TA, Nadia, could jeopardize her career. Alice, on the other hand, ends her affair with a married woman after meeting her husband. She also gets upset by one of Jenny's short stories which gets published in a magazine. Meanwhile, Angus is caught in a compromising position.

Sunday, February 11th, 2007

6: Luck Be a Lady

The girls attend a movie premiere sponsored by Shane's underwear campaign. Papi teaches Helena and Alice how to play poker for a high-stakes private game hosted by a high-profile female gambler. Bette disagrees with Tina about Angelica's education, and goes on a date with Jodi. Meanwhile, Phyllis is having trouble letting go of Alice.

Sunday, February 18th, 2007

7: Lesson Number One

Tina's boss orders her to get the movie rights for Jenny's Lez Girls. Helena considers whether she should take up on Catherine's offer to pay off her gambling debt. Paige and Shane volunteer at Shay's school to teach the kids about tolerance. Meanwhile, Alice and Tasha take it slow, and Bette learns something about Jodi's past that puts kinks in their relationship.

Sunday, February 25th, 2007

8: Lexington and Concord

Tina gets introduced to Jodi, and has second thoughts about leaving the lesbian life behind. Alice and Tasha argue heatedly over politics. Max hires an intern to help him with the workload on OurChart. While Shane and Paige steam up the car windows, and Catherine and Helena make a winning team at the poker tables, the rest of the girls attend the unveiling of Kit's new single at The Planet.

Sunday, March 4th, 2007

9: Lacy Lilting Lyrics

Jenny and Tina look for the right movie director but butt heads over creative differences. Phyllis' husband drops by unannounced at Alice's place. Bette is falling hard for Jodi and lets her emotions interfere with her work. Kit manages to crack through Papi's hard outer shell – with unexpected consequences.

Sunday, March 11th, 2007

10: Little Boy Blue

The girls spend a day at the horse tracks where Catherine and Helena risk it all. Max takes Grace home to meet his estranged family. Bette hosts a dinner party but her obsession over every detail gets on Jodi's nerves. Meanwhile, Jenny and Tina agree on a director, Kate Arden, who quickly becomes interested in Tina.

Sunday, March 18th, 2007

11: Literary License to Kill

Bette finds out that Jodi's been offered a job at an art center on the East Coast. Tasha's memories of the war continue to haunt her, and she is ordered to keep her sexual orientation a secret. Meanwhile, Shane plans a surprise for Paige, Helena is kicked out of the hotel, and Max comes to a decision regarding his job.

Sunday, March 25th, 2007

12: Long Time Coming

Bette seeks Tina's advice on how to get Jodi back, but is surprised to learn that Tina no longer wants to be straight. Alice is devastated when Tasha is called in for another tour in Iraq. Meanwhile, Phyllis seeks divorce, Jenny is excluded in any decisions regarding the movie, and Helena frees herself from her entanglement with Catherine.
Season 5
Sunday, January 6th, 2008

1: LGB Tease

Following the events of the season finale, Helena is imprisoned and no one can get a hold of her mother. Jenny finds a rich investor and schemes her way to directing Lez Girls the movie. Shane is about to sign a lease on a house with Paige. The Planet hosts a coming-out party for Phyllis, where Alice and Shane attempt to hook Tina up with someone who isn't Bette. Meanwhile, Bette is waiting for Jodi to come back home from New York.

Sunday, January 13th, 2008

2: Look Out, Here They Come!

Jenny's boss's daughter is getting married and Shane gets a gig as the hair stylist at her wedding. Kit and Max spot a young girl who's obsessed with Jenny's work and hook her up with her dream job. Alice and Tasha go on a double-date with Bette and Jodi. Meanwhile in prison, Helena is rescued by her cell mate.

Sunday, January 20th, 2008

3: Lady of the Lake

Jodi brings Bette to meet and hang out with her friends but Bette has a hard time letting go of control. Shane decides to give up on sex and instead pours her energy in exercising. Tasha faces new allegations. Meanwhile, Helena finally gets comfortable in prison but things are about to change when her mother turns up.

Sunday, January 27th, 2008

4: Let's Get This Party Started

Tina and Jenny squabble over casting the lead role in Lez Girls. An incident at Alice's place triggers a change in Captain Beech's view on Tasha's defense. Being celibate takes its toll on Shane and she reaches a breaking point. Alice encourages Tasha to go with her to a "Secret Love" party for closeted gays and lesbians. Meanwhile, the rest of the gang attends the opening of the city's hottest new lesbian club, SheBar.

Sunday, February 3rd, 2008

5: Lookin' at You, Kid

Jenny throws a party for the girls to get to meet their movie counterparts -- with mixed results. Shane stirs up drama between Dawn and Cindi, which escalates into bitter rivalry between The Planet and SheBar. Meanwhile, Alice is stunned by a basketball star's gay-bashing on national TV.

Sunday, February 10th, 2008

6: Lights! Camera! Action!

The production of Lez Girls starts and Jenny runs into unexpected difficulties. When Adele impresses her on location scouting, Jenny treats her to a makeover. Dawn and Cindi try their best to sabotage Kit's business. Phyllis' daughter Molly catches Shane's eye. Meanwhile, Tina and Bette rekindle their passion.

Sunday, February 17th, 2008

7: Lesbians Gone Wild

Niki's antics off and on set cause nightmares for her agent as well as the production team. Alice learns that in order to land the high-profile talk show gig, she needs to out people on live TV. Bette takes Phyllis' daughter Molly to visit the movie set. She's beyond bored until Shane takes her to SheBar to see lesbian oil wrestling. Meanwhile, Tasha meets the visiting prosecutor who's about to go against her in the trial.

Sunday, February 24th, 2008

8: Lay Down the Law

Niki's multi-million dollar action movie opens, but allegations about her sexuality lead Tina and her manager to suggest she take a date -- a male date -- to the premiere. Jenny is banned from the theater causing Adele to take the reins for the evening. Shane and Molly continue to play mind games with each other. Jodi throws a dinner party to some couples, and Bette is devastated to learn Tina and her date are also invited. Meanwhile, Tasha goes on trial and Alice delivers a shocking statement.

Sunday, March 2nd, 2008

9: Liquid Heat

Jenny gets jealous on the set when a love scene between Niki and her on-screen boyfriend looks too realistic. Dawn Denbo invites the girls to a mafia-themed night to settle the dispute between The Planet and SheBar. Meanwhile, Bette and Tina decide to go see a couples counselor when they're interrupted by a rolling blackout due to a heat wave.

Sunday, March 9th, 2008

10: Lifecycle

The girls attend the Subaru Pink Ride to support breast cancer research. Tina is furious for Niki blowing her cover with Jenny but Adele assures her the two won't be seen together publicly. Meeting old friends prompts Tasha to ponder her long-term plans in life. A campfire game of "I never" turns into a discussion on cheating -- with devastating results.

Sunday, March 16th, 2008

11: Lunar Cycle

After the revelation at the Pink Ride, Jodi vows to fight for Bette. Tasha and Alice look for a house together, and at work, Alice meets a New Zealander fashion designer. Adele finally reveals her master plan: to take over the movie. Finally, Dawn Denbo and lover Cindi deliver a blow that pushes Kit over the edge.

Sunday, March 23rd, 2008

12: Loyal and True

The two Peabody ladies return to L.A. and Helena makes a tempting offer to lover Cindi. While Tasha has trouble fitting in in her new job, Alice has a fun day out with fashion designer Clea Mason. Bette gives a speech in honor of Jodi at the opening of her latest exhibition, but she is shocked by Jodi's new media installation. Phyllis demands Shane not to ruin her daughter's future. Finally, at the wrap-up party for Lez Girls, Jenny thanks the girls for their loyalty and friendship but is about to get a nasty surprise.
Season 6
Sunday, January 18th, 2009

1: Long Nights Journey Into Day

Shane tries to deal with her betrayal to Jenny as they both attempt to figure out their feelings for one another. Shane awkwardly tries to apologize to Jenny, who responds by threatening to evict Shane from her house. Meanwhile, Bette and Tina get worried when Angelica comes down with a fever which gradually gets worse. Alice and Tasha cannot decide whether to break up or stay together since their different views on life strain their romance to the breaking point. Elsewhere, Helena and Kit celebrate after taking over SheBar nightclub and formally rename the place, 'HIT!'

Sunday, January 25th, 2009

2: Least Likely

Bette and Tina talk about expanding their family and beginning a new life but the plan could be ruined when Bette bumps into an old friend with dangerous potential; Alice and Tasha ponder their compatibility as they seek counseling; an old flame appears, sending Helena reeling; and Max is faced with an extraordinary situation.

Sunday, February 1st, 2009

3: LMFAO

The negative of "Lez Girls" goes missing; Shane's incessant apologizing to Jenny finally gets noticed; Alice's feelings are hurt when Jenny denounces her desire to write a screenplay; Phyllis lets Bette in on a suppressed secret; and it's opening night at Kit and Helena's new club, HIT!

Sunday, February 8th, 2009

4: Leaving Los Angeles

Shane and Jenny are still melting over each other; Bette and Tina go to Nevada to meet a potential birth mother; Max is trying to deal with being pregnant; Alice and Tasha play matchmaker; and Kelly Wentworth may have what Bette needs.

Sunday, February 15th, 2009

5: Litmus Test

Jenny writes another script that sells; Bette and Kelly go into business; Alice and Tasha have a third-wheel crush; the girls plot a sting operation to test Dylan; and, Jenny encroaches more on Shane.

Sunday, February 22nd, 2009

6: Lactose Intolerant

Jenny throws a baby shower for Max; Bette and Tina hit a roadblock in the adoption process; Bette goes solo to her gallery's opening night celebration leading Kelly to go in for the kill; Shane is feeling boxed in by Jenny; and Alice starts to feel like three is a crowd.

Sunday, March 1st, 2009

7: Last Couple Standing

The Los Angeles Gay & Lesbian Center dance marathon is on; someone is moving to the Big Apple; rumors fly fast around the dance floor that Alice and Tasha may be in couple trouble; The HIT!'s Sunset Blvd makes a shocking revelation to Kit; and there's a no-show at the bus station.

Sunday, March 8th, 2009

8: Last Word

In the final episode of the series, what starts out as a celebration of friendship quickly ends in a web of betrayal and deceit; the girls find themselves in the slammer with Sergeant Duffy; and the investigation into ? ? death begins…