update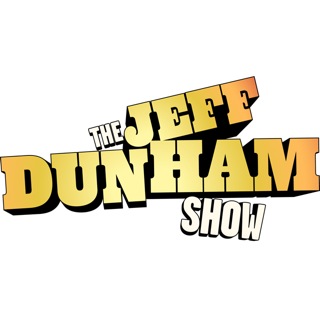 Season 0
Tuesday, April 11th, 2006

1: Arguing with Myself

Arguing With Myself, a recorded live performance of ventriloquist Jeff Dunham, portrays a comedian whose revival of an old-fashioned art has made ventriloquism more relevant to modern societal concerns. Starring his six main characters, from Bubba Jay, a Nascar-obsessed hick, to Peanut, a flamboyant monkey from Micronesia, Dunham's puppets have dirty but relatively inoffensive senses of humor that mock the American Dream. One can easily see why Jay Leno champions Dunham, as his skits contain a similar sly sarcasm disguised as wholesome teasing aimed at men indebted to their ugly wives, for example, or people who live their lives working in cubicles. At times, though, Dunham's humor seems to lose its ironic distance, especially as he interacts with puppets like Jose Jalapeño, a Cuban chile pepper, or Sweet Daddy D, a Black pimp, both reliant on the antiquated humor once popularized in cartoons by racial caricature. Since the entire audience in the film is white, it is difficult to assess whether or not African-Americans or Latinos would find Dunham funny. In other words, Dunham's humor isn't overtly offensive enough to make fun of ethnic heritage. However, his skills as a ventriloquist alone make him a fascinating entertainer, and anyone interested in how puppetry and ventriloquism has progressed over the decades would benefit from watching Dunham bring life to his wooden friends.

Monday, September 17th, 2007

2: Spark of Insanity

Combining his amazing talent and his unorthodox sense of humor, Jeff Dunham returns, yet again, with an hilarious ventriloquist performance. Starting off with the infamously known Walter, scrutinizing every bit of today's American society. Followed by two new characters, Achmed the Dead Terrorist, who continuously threatens the crowd with Silence and Death, and Melvin the Superhero, who can stop a speeding bullet! ... only once... He wraps up the show with the adorable Peanut and an uncanny debate between him and Jose Jallapinio (on a Stick). Brilliantly written with an Outstanding performance.

Sunday, November 16th, 2008

3: Very Special Christmas Special

The multi-platinum selling comedian performs his first holiday-themed stand-up special with his friends

Sunday, September 25th, 2011

4: Controlled Chaos

Tuesday, November 22nd, 2011

5: Birth of a Dummy

BIO's "Jeff Dunham: Birth of a Dummy," delivers exclusive, unprecedented access to the life of the entertainer who single-handedly made ventriloquism hip again.

Sunday, October 7th, 2012

6: Minding the Monsters

Jeff Dunham's Minding the Monsters brings together your favorites-- Walter, Peanut, Bubba J, Jose Jalapeno... On a Steek!, and Achmed the Dead Terrorist as you've never seen them before! Enter the ultimate haunted house where Walter transforms into something grumpier than he already is! Watch Bubba J rise from the dead! Meet Peanut's alter ego, The Purple Avenger of the Night, and his spicy sidekick! And witness Achmed literally dressed to kill in an outfit that would terrify the most terrifying terrorist!

Tuesday, March 18th, 2014

7: Achmed Saves America

Achmed is having a very bad day. As if accidentally blowing himself up until he's a talking skeleton isn't bad enough, the world's most incompetent terrorist finds himself whisked away from his homeland by a bald eagle and taken to - Americaville, USA.

Sunday, November 16th, 2014

8: All Over the Map

In this documentary/stand-up special, Jeff takes his friends in the suitcase all around the world, performing in places such as Iceland, Norway, Abu Dhabi, United Arab Emirates, London, and Israel.

Thursday, September 17th, 2015

9: Unhinged in Hollywood

Jeff Dunham: Unhinged in Hollywood taped August 19 at the world-famous Dolby Theater in Hollywood, home of the Academy Awards. The special includes a live performance by country music superstar Brad Paisley, as well as guest appearances by comedian-actor Chris Parnell and mixed martial arts fighter and former UFC champion Chuck Liddell. The special includes never before seen stand-up and behind-the-scenes sketches featuring Dunham and his beloved eccentric characters.

Tuesday, September 12th, 2017

10: Relative Disaster

Ventriloquist Jeff Dunham brings his rude and slightly demented posse of puppets to Ireland for a gleeful skewering of family and politics
Season 1
Thursday, October 22nd, 2009

1: Pilot

To deal with their relationship issues, Jeff and Walter visit a therapist. Achmed airs footage from his new stand-up comedy DVD. Peanut is set for a hot date with Brooke Hogan.

Thursday, October 29th, 2009

2: Achmed's Funeral

Achmed the Dead Terrorist holds a long overdue funeral for himself. Walter interviews Joel and Benji Madden. Walter gets a physical from a female doctor.

Thursday, November 5th, 2009

3: Peanut's Energy Drink

Achmed hopes to become a U.S. citizen; Walter gets a lesson in video games from a pair of experts; Sweet Daddy Dee introduces Jeff to a new audience at a barbershop; Peanut pitches a new energy drink.

Thursday, November 12th, 2009

4: Bubba J Sees a Hypnotist

Bubba J sees a hypnotist; Peanut tries his luck as a rapper; Achmed screens an adult movie for the first time.

Thursday, November 19th, 2009

5: Walter's Anniversary

Walter buys his wife a trip for their anniversary; Sweet Daddy Dee joins a Civil War reenactment; Achmed goes to a music studio to record cell-phone ring tones; Bubba J gives a couple a lesson in safe drinking.

Thursday, December 3rd, 2009

6: Walter's Relationship Tips

Peanut dreams of hiring a dance troupe for Jeff's show; Walter gives relationship tips to a trio of young couples; Achmed plans to join the Marines; Bubba J tries out different cell-phone ringtones at a music studio.

Thursday, December 10th, 2009

7: Season Finale

The Season (and probably series) finale.