update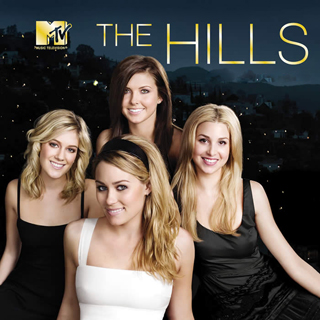 Season 0
not specified

7: Revealed

not specified

8: From The Beginning

not specified

9: A Hollywood Ending

not specified

10: What's Next Brody?

not specified

11: Goodbye Message: Audrina

not specified

12: Goodbye Message: Lauren

not specified

13: Season 2: Cram Session

not specified

14: Living The Hills Life

not specified

15: Off The Record

not specified

16: Whitney Looks Back

not specified

19: The Lost Scenes

Some lost scenes from all the seasons of The Hills.

Saturday, August 11th, 2007

2: Top 10 Moments Of All Time

The third season is just about to premiere, but first, catch up on all the drama from the past two seasons. This special recap episode will feature the top ten moments of all time on the show and take a drive down memory lane.

Monday, October 8th, 2007

3: Season 3: Cram Session

The Hills looks back at the first half of the season with never before seen footage and takes a look at what will come.

Sunday, December 9th, 2007

1: Lauren Looks Back

Lauren takes a look back at her time in Laguna, her friends her relationships as well as on her time in Los Angeles with all what happened.

Friday, October 17th, 2008

4: The Lost Scenes

From bonus scenes to embarrassing moments, catch some never before seen footage from 'The Hills.'

Monday, March 30th, 2009

5: S05 Preview Special: Live With Lauren!

Dan and Jessi are live with Lauren, who's giving an exclusive look at season 5! Plus, re-live some of the best (and worst) moments from 'The Hills'.

Monday, June 1st, 2009

6: Speidi's Wedding Unveiled

Wednesday, September 16th, 2009

17: The Bitch Is Back: The Hills Season Preview

Kristen takes a look at her upcoming adventure in The Hills.

Tuesday, August 2nd, 2016

18: The Hills: That Was Then, This is Now
Season 1
Wednesday, May 31st, 2006

1: New City, New Drama

Lauren ("LC") moves from Laguna Beach to Los Angeles where she plans to apply for an internship at Teen Vogue and attend fashion school. Alongside her is best friend Heidi who is pretty much just into the party scene. The real test of Lauren's new life is if she can juggle work, school, and partying. However, no matter where she goes, drama always seems to follow.

Wednesday, June 7th, 2006

2: A Change of Plans

Lauren has to face her boss after the party. Meanwhile, Heidi doesn't take school seriously and makes different plans for her future.

Wednesday, June 14th, 2006

3: An Unexpected Call

Lauren gets an assignment to fly to New York and deliver a dress for a fashion show. Heidi is faced with the reality of her "dream job" because she is expected to do work.

Wednesday, June 21st, 2006

4: Lauren and Jason, Take Two

Lauren receives flowers and another phone call from Jason. Heidi almost calls it quits from her job at Bolthouse Productions after being told that she cannot travel to Las Vegas with her co-workers as she is not yet 21.

Wednesday, June 28th, 2006

5: Jason's Birthday

After a Teen Vogue event, Lauren hurries home as it's Jason's birthday. However, things don't go well as Jason only wants to hang out with his friends.

Wednesday, July 5th, 2006

6: Boyfriends and Work Don't Mix

Heidi gets her big chance to work in the nightclub scene, but it happens to fall on her anniversary. While at a Teen Vogue fashion show, Whitney is asked to walk the runway since a model is a no show. Meanwhile, Jason does his best to get Lauren to pay more attention to him, and less to work and school.

Wednesday, July 12th, 2006

7: Somebody Always Has to Cry

As the holiday season comes around, Lauren, Heidi, Jason and Jordan are ready to celebrate. However, things don't go so well. While at a New Year's Eve party Lauren and Jason have a big fight, causing Lauren to storm off with Heidi.

Wednesday, July 19th, 2006

8: You Can't Just Be with Me?

Whitney and Lauren are given the task of photographing male models for Teen Vogue, causing Jason to feel jealous. Meanwhile, Heidi and Jordan get into yet another argument.

Wednesday, July 26th, 2006

9: Love Is Not a Maybe Thing

Heidi and Jordan's relationship starts to go downhill as Heidi starts to realize that she may not feel true love for Jordan.

Wednesday, August 2nd, 2006

10: Timing Is Everything

Lauren and Jason make plans to spend the summer together, but their plans take a turn when Lauren is offered a summer job in Paris, France.
Season 2
Monday, January 15th, 2007

1: Out with the Old...

Lauren faces the aftermath of her decision to opt out of her summer internship, Whitney returns from her internship, and Audrina and Heidi find themselves in a major feud over a new guy.

Monday, January 22nd, 2007

2: When You Least Expect It

Heidi finds out the results of her pregnancy test while Lauren and Whitney are asked to cover a major fashion show. Meanwhile, Audrina turns Spencer down when he asks her out on a date.

Monday, January 29th, 2007

3: The Best Night Ever

Heidi throws a party for her birthday where Audrina shows up to try and make amends. However, Heidi refuses to listen.

Monday, February 5th, 2007

4: Who Do You Trust?

Heidi and Audrina go out to have dinner and they finally talk about their issues and Spencer.

Monday, February 12th, 2007

5: One Big Interruption

Spencer refuses to let go of Heidi. Meanwhile Lauren and Whitney are on the spot, because "super-intern" arrives at Teen Vogue.

Monday, February 19th, 2007

6: You Have Chosen

Lauren is not at all thrilled in Heidi's decision to get back together with Spencer. The situation between best friends becomes even more heated and leaves their relationship hanging.

Monday, February 26th, 2007

7: With Friends Like These...

As if Lauren's falling off with Heidi wasn't enough, another one of her eldest friends, Jen, has eyes for Brody. Jen feels guilty for hooking up with Brody but Heidi encourages her to go for what she wants. Clearly, there is a lot more to mend in their relationships and Lauren assures Heidi that they'll never be the same as long as Spencer's still in her life.

Monday, March 5th, 2007

8: Enough Is Enough

Lauren tries to make peace with Heidi, but is instead stood up when Heidi decides to meet up with Spencer instead. Meanwhile, Whitney finds herself annoyed at the fact that she is not respected as a Teen Vogue intern.

Monday, March 12th, 2007

9: New Year, New Friends

Lauren and Audrina make plans for New Year's Eve with a pizza and champagne pre-party. Spencer asks Heidi to move in with him and Lo moves into L.A.

Monday, March 19th, 2007

10: Apology Not Accepted

Heidi decides to throw Lauren a surprise 21st birthday party and tells her about Spencer asking her to move in with him. Jen tries to apologize to Lauren but instead makes excuses, thus, Lauren doesn't accept her apology.

Monday, March 26th, 2007

11: Everybody Falls

Whitney is getting ready to work with Teen Vogue after graduation, however, she has a lot of competition with other interns. She also gets to model at "Good Morning America." Meanwhile, Spencer still insists that Heidi move in with him.

Monday, April 2nd, 2007

12: Goodbye For Now

Whitney flies to New York City to apply for a new job at Teen Vogue. Meanwhile, in Los Angeles, Heidi gets a call from Spencer who has a huge surprise for her.
Season 3
Monday, August 13th, 2007

1: You Know What You Did

The third season premieres with Lauren and Heidi still unable to get past their differences and having become mortal enemies. Meanwhile, Whitney has graduated from college and is now juggling a real job and Audrina has become Lauren's new roommate and best friend.

Monday, August 13th, 2007

2: Big Girls Don't Cry

Lauren returns to Laguna Beach for some advice. Meanwhile, Audrina and her new beau get serious with their relationship and Spencer proposes to Heidi.

Monday, August 20th, 2007

3: Truth and Time Tells All

Audrina invites Lauren out to dinner to get to know Justin better. Lauren is not impressed by him. Audrina talks to Justin and decides to give their relationship time. Spencer suprises Heidi by buying two arcade games for the apartment. Later, she suprises him by painting over the mural in the living room.

Monday, August 27th, 2007

4: Meet the Parents

Spencer and Heidi go away for the weekend to meet Heidi's parents, causing Spencer to flake on his and Brody's barbeque. Lauren, Audrina, Lo, and Justin Bobby attend. Justin Bobby flirts with other girls and leaves Audrina at the party, and Lauren finally realizes that she and Heidi will never be friends again.

Monday, September 3rd, 2007

5: Rolling with the Enemy

Just when everyone believes that Justin Bobby is finally history, Audrina decides to rekindle the relationship, much to Lauren and Lo's surprise.

Monday, September 10th, 2007

6: Second Chances

Lauren is still wondering who could be the guy for her when suddenly Jason gives her a call and wants to catch up.

Monday, September 17th, 2007

7: They Meet Again

Heidi tries to fit into her new job. Meanwhile Lauren has to decide if she will give Jason another chance.

Monday, September 24th, 2007

8: For Better Or Worse

Spencer and Heidi's wedding date gets closer, but will he tell his family before he steps into church? The Teen Vogue event gives Whitney and Lauren a lot of work, while Jason tires to start over with a new girl and a new place.

Monday, October 1st, 2007

9: What Happens In Vegas...

Brody celebrates his birthday in Las Vegas and of course Lauren and her friends are invited too. Meanwhile Heidi has to face more problems at work than she likes.

Monday, October 15th, 2007

10: What Goes Around...

When Jen wants to be friends again with Lauren, however the dark past starts to haunt everyone. And not everyone likes the past revealed.

Monday, October 22nd, 2007

11: No More Mr Nice Guy

Lauren goes out with one of the male models from a photo shoot, leaving Brody to question everything that has developed in the past weeks.

Monday, October 29th, 2007

12: Stress And The City

Whitney and Lauren are sent to New York to present their ideas about the big fashion show. Meanwhile Franky tries to fix Brody's and Spencer's friendship.

Monday, November 5th, 2007

13: Young Hollywood

The Young Hollywood party finally happens and Whitney is in charge. Heidi celebrates her 21th birthday with Spencer. And Audrina might have a new admirer.

Monday, November 12th, 2007

14: Forgive and Forget

Lauren and Whitney have to cover an event for Teen Vogue, where Lauren runs into Heidi and of course they fight again. Later on Heidi tries to make up to Lauren, but Lauren turns her down. Meanwhile Audrina and Justin still struggle in their undefined relationship.

Monday, November 19th, 2007

15: With This Ring...

Heidi and Spencer constantly fight about how they should get married. Will they find a solution? Meanwhile Whitney has found a guy that asks her out on a date.

Monday, November 26th, 2007

16: A Night At The Opera

Lauren and Audrina find out that Spencer has a sister. She also pays Spencer and Heidi a visit. When Lauren and Audrina hang out with Brody, they not only run into Spencer's sister, but also run into Justin - with another girl.

Monday, December 3rd, 2007

17: Once A Player...

Stephanie tells Spencer that Heidi might bail out of the wedding, so Spencer and Heidi fight once again. Lauren and Audrina both have a date.

Monday, December 10th, 2007

18: When One Door Closes...

Broken hearts as far as the eyes reaches: Heidi and Spencer can't agree on their wedding plans while Brody and Lauren both refuse to make the first step.

Monday, March 24th, 2008

19: Paris Changes Everything

Lauren and Whitney go to Paris, but the trip is marred for Lauren when she finds out Brody is seeing someone new. Meanwhile, Spencer follows Heidi to Colorado to try to win her back.

Monday, March 31st, 2008

20: Back To LA

After their week in Paris, Lauren and Whitney are back home and have to adjust to the changes and the changes they plan to do.

Monday, March 31st, 2008

21: An Unexpected Friend

Loyalty lines are questioned when Stephanie Pratt makes nice with Lauren at FIDM. Plus, Whitney travels to NYC to jump-start her career with People's Republic.

Monday, April 7th, 2008

22: When Spencer Finds Out...

It's Lauren's birthday and for some guests an appearance at her party could mean a lot of trouble. Also from whom will Lauren receive a birthday kiss?

Monday, April 7th, 2008

23: Just Be Careful...

After the much talked about birthday party Lauren had, the talk of the characters on The Hills is Lauren's friendship with Stephanie. Audrina is approached by someone unexpected, much to someone else's discomfort.

Monday, April 14th, 2008

24: Girls Night Out

Lauren is surprised by a job offer she receives. Meanwhile Heidi enjoys a night out with her friends, until she spots Spencer and things end up in a fight.

Monday, April 21st, 2008

25: A New Roommate

Lauren and Lo are looking into the real estate market as they plan to buy a house. Meanwhile, Audrina reconsiders her situation as a single woman.

Monday, April 28th, 2008

26: A Date With The Past

The girls go out to find a new home. When they find one, the guest list for the housewarming party is subject to more than just one fight.

Monday, May 5th, 2008

27: No Place Like Home

While Lo and Lauren enjoy living at the house, Audrina feels more and more left out. Meanwhile Stephanie thinks it's time to get rid of Spencer and Heidi prepares her next step in her career.

Monday, May 12th, 2008

28: The Next Move Is Yours

Lauren tries to uphold her friendship to Audrina, but is it already too late? Meanwhile Spencer tries to win Heidi back and risks her career to do so.
Season 4
not specified

21: The Lost Scenes

Some lost scenes from all the seasons of The Hills.

Monday, August 18th, 2008

1: We'll Never Be Friends

The tension between Lo, Lauren and Audrina continues and soon things reach boiling point.

Monday, August 25th, 2008

2: Drama Follows Them

Stephanie's birthday party is around the corner and so everyone tries to make an appearance. Also things start to change for Whitney.

Monday, September 1st, 2008

3: Better Off As Friends

Whitney's love life starts to heat up while Lauren's starts to cool down. Meanwhile Heidi and Spencer fight.

Sunday, September 7th, 2008

4: Boys Make Girls Cry

Brody attacks Stephanie and insults her, just before he's arrested.

Monday, September 8th, 2008

5: Something Has To Change

Brody is still in jail, so the girls try to come up with a way to get him out. Plus Audrina and Lauren finally sit down and talk to each other.

Monday, September 15th, 2008

6: You Always Miss A Best Friend

Justin goes MIA. Holly calls Lauren, but how will Heidi and Spencer react to that?

Monday, September 22nd, 2008

7: When Lauren's Away...

When Lauren is away for a couple of days, Stephanie and Doug start dating secretly. How long will that stay a secret though?

Monday, September 29th, 2008

8: Don't Act Innocent

Doug and Stephanie have to explain themselves to Lauren. Meanwhile Heidi's mother pays a visit.

Monday, October 6th, 2008

9: If She Never Met Spencer...

Heidi tries to reach out to Lauren. Meanwhile Audrina has a date, but what will Justin say to that?

Monday, October 13th, 2008

10: Who to Choose?

Spencer sets an ultimatum for Holly to move out. Meanwhile Audrina checks which boy is best for her. Will it be Justin?

Monday, October 20th, 2008

11: You'll Never Have This...

Lauren and Audrina travel to Cabo for Brody's birthday, but Audrina's problems with Justin threaten to ruin the festivities. Back in LA, Spencer gives Stephanie's new boyfriend a hard time over dinner.

Monday, October 27th, 2008

12: I Want You To Be With Me

Audrina wants to make things work with Corey, but finds herself torn when Justin drops by Epic. Meanwhile, Stephanie starts having doubts about her new boyfriend when he fails to defend her in front of Brody.

Monday, November 3rd, 2008

13: Its Her Move

Audrina suprises Lauren when she moves out, and Heidi disappoints Brent Bolthouse when she invites Spencer to a work event and gets caught having a little too much fun.

Monday, November 10th, 2008

14: Back To New York

Whitney finds romance when she and Lauren head to New York City for fashion week. Back in L.A., Spencer makes things worse for Heidi by approaching Brent to ask for her job back.

Monday, November 17th, 2008

15: One Last Chance

Heidi decides to go back to Brent and Sam and ask for her job back. Plus, Holly Montag's crashing at Lauren and Lo's since getting kicked out of her sister's place.

Monday, November 24th, 2008

16: You Did This

A nasty rumor threatens to end Lauren and Audrina's friendship and Heidi realizes Spencer's been withholding information from her.

Monday, December 1st, 2008

17: Its About Trust

Audrina tries to make amends with Lauren after the fall-out. Then it's off to Nana's house where Spencer and Stephanie compete for their grandmother's affection.

Monday, December 8th, 2008

18: Dream Boy, Dream Job

In NYC, Whitney has an interview with Diane von Furstenberg and sees Jay. Plus, Lauren says goodbye to her Laguna home and Stephanie makes a difficult decision about Cameron.

Monday, December 15th, 2008

19: Mr & Mrs Pratt

Spencer and Heidi ignore the concerns of their families and elope in Mexico. Meanwhile, Whitney says goodbye to Lauren and her life in Los Angeles as she leaves for her dream job in New York City.

Monday, December 22nd, 2008

20: I Heidi Take Thee Spencer

The season four finale finds Lauren and Heidi running into each other and are reminded why the once were best friends. Meanwhile, as Heidi's mom pays a visit, the she and Spencer know they must face reality; and Audrina is surprised by Justin with a trip to Palm Springs.
Season 5
Monday, April 6th, 2009

1: Don't Cry on Your Birthday

Lauren lands in tears during her surprise birthday party when Heidi rocks the boat by showing up uninvited. Plus, Spencer takes a swing at Stephanie's ex-boyfriend, Cameron.

Monday, April 6th, 2009

2: Everything Happens For a Reason

Heidi and Spencer evaluate their relationship after the bar scene and Lauren scolds Stephanie for pushing Heidi on her.

Monday, April 13th, 2009

3: I'm Done With You

After Heidi catches Spencer at a nightclub with Stacie the bartender, she demands they go to couple's therapy. Plus, Lauren puts her reputation on the line when she gets Stephanie an interview at People's Revolution.

Monday, April 20th, 2009

4: Crazy In Love

As Audrina tries to get over Justin, she sees Brody in a new light. Plus, Heidi drags Spencer to couples' therapy and Stephanie has a hard time handling work at People's Revolution.

Monday, April 27th, 2009

5: I Always Had A Little Crush

Things heat up between Audrina and Brody in Hawaii and Heidi's ex-boyfriend, Colby comes for a visit.

Monday, May 4th, 2009

6: Playmates Bring The Drama

The gang make their return to Los Angeles. Meanwhile, Brody and Audrina deal the repercussions from their hookup in Hawaii.

Monday, May 11th, 2009

7: Keep Your Enemies Closer

Lauren is put into an awkward situation after Stephanie messes up at work. Meanwhile, Justin calls out Audrina for hooking up with Brody.

Monday, May 18th, 2009

8: Father of the Bride

Spencer has an important question to ask Heidi's father when he comes for a visit. Meanwhile, Lauren make the decision to fire Stephanie from People's Revolution.

Monday, May 25th, 2009

9: Hi Lauren, It's Spencer...

Spencer is asked by Heidi to make amends with Lauren in hopes that she'll attend their wedding. Elsewhere, a recently fired Stephanie has a run-in with Kelly Cutrone, her former boss.

Sunday, May 31st, 2009

10: Something Old, Something New

Heidi and Spencer head down the aisle and two unexpected guests manage to attend the ceremony.

Wednesday, September 16th, 2009

0: The Bitch Is Back: The Hills Season Preview

Kristen takes a look at her upcoming adventure in The Hills.

Tuesday, September 29th, 2009

11: Its On Bitch

Kristin makes a big first impression in The Hills when she gets in a fight with two different women over one guy, works her way to queen bee status and lands a hot date with a motorcycle all in one episode.

Tuesday, October 6th, 2009

12: Mess With Me, I Mess With You

Kristin kicks her pursuit of Justin into high gear after Audrina blows her off, while Heidi and Spencer's opposing views on kids causes trouble.

Tuesday, October 13th, 2009

13: Strike One

Justin doesn't show up at Brody's party and Audrina has a new target.

Tuesday, October 20th, 2009

14: Old Habits Die Hard

Justin tries to make up with Kristin. Heidi thinks something is wrong with Holly.

Tuesday, October 27th, 2009

15: Sorry Boo, Strike Two

Heidi and Stephanie sit Holly down for an intervention when she continues drinking. Plus, Kristin gets upset with Justin's head games and Brody and Jayde get into a fight that leads them to reconsider their relationship.

Tuesday, November 3rd, 2009

16: I'm Done WIth You

Justin finds himself in hot water after Kristin and Audrina meet. Heidi wants to have a baby, but Spencer has another plan.

Tuesday, November 10th, 2009

17: On To The Next

Audrina gets her heart broken when Justin ends things for good, it's a war of the exes over Brody, and Spencer considers drastic measures to stop Heidi's baby obsession.

Tuesday, November 17th, 2009

18: Can't Always Get What You Want

While on a lunch date, Kristin and Brody recall the crazy times they used to have together. After Brody toasts to having a nice lunch without fighting, Kristin mentions that Jayde wants to talk with her. Brody tells Kristin she's out of her mind ...

Tuesday, November 24th, 2009

19: Mr. Right Now

Kristin and Stacie's girls' weekend in Vegas becomes a threesome when Justin joins the fun. Plus, Spencer panics when he uncovers Heidi's pregnancy scheme.

Tuesday, December 1st, 2009

20: The Boys of Summer

Kristin is in Malibu packing up her beach house when she tells Stacie she doesn't want to pursue a relationship with Justin Bobby. Kristin says things were perfect when they were in Vegas, but she knows real life isn't like vacation.
Season 6
Tuesday, April 27th, 2010

1: Put On a Happy Face

Heidi heads home to show her family her post-surgery look, and Kristin's all-night partying begins to worry Audrina, Lo and Stephanie.

Tuesday, May 4th, 2010

2: Rumor Has It

Stephanie gets blamed for spreading the rumors about Kristin's drug abuse problems, and Spencer lashes out when his sister approaches him at a party....

Tuesday, May 11th, 2010

3: The Elephant in the Room

Kristin urges Audrina to commit to Ryan, then moves in to get closer to Brody and Spencer causes as scene when he gets angry with Holly at Enzo's party....

Tuesday, May 18th, 2010

4: This is Goodbye

Heidi and Spencer's behavior cause their friends and family to make a difficult choice, while Kristin and Brody hook up but agree to stay single.

Tuesday, May 25th, 2010

5: A new Bird

Brody puts his friendship with Kristin on the line when he starts seeing another girl. Lo sets Stephanie up on a double date....

Tuesday, June 1st, 2010

6: Ghost from the Past

Kristin has a hard time moving on from Brody. Audrina bumps in to Justin and starts to have doubts about her relationship with Ryan.

Tuesday, June 8th, 2010

7: The Company You Keep

When Justin Bobby shows up onstage at a show Audrina, Steph and Lo are at, all the girls are surprised.

Tuesday, June 15th, 2010

8: Between a Rocker and a Hard Place

Audrina's relationship with Ryan is put to the test when he meets Justin for the first time. Brody sides with Kristin when Allie picks a fight with her.

Tuesday, June 22nd, 2010

9: Break-Up to Make-Up

It's Audrina's birthday and the gang, including Justin, board a boat at Marina Del Ray to celebrate. Elsewhere, Kristin has another run in with Allie at a club where a fight erupts. Also Audrina breaks up with Ryan and Kristin warns McKaela to stay away from her.

Tuesday, June 29th, 2010

10: Welcome To The Jungle

The gang heads to Costa Rica for a group surf trip, and Brody gets jealous when Kristin hooks up with a local bartender. Meanwhile, Audrina fights her attraction to Justin, and Stephanie finds herself at odds with the jungle environment

Tuesday, July 6th, 2010

11: Loves Me Not

Brody and Kristin have a heart-to-heart, she wants to give their relationship another shot and Stephanie starts seeing someone new.

Tuesday, July 13th, 2010

12: All Good Things...

In the final episode of The Hills, there will be goodbyes, tears, promises, love and heartbreak. Kristin will have to decide if she's going to make a major change in her life, which may force Brody to make a decision about their relationship. Audrina chooses a new, independent life without Justin, but will that be the right choice? Lo weighs whether or not to take the next step with her boyfriend, and Stephanie, for the first time, believes that she's found true happiness.