update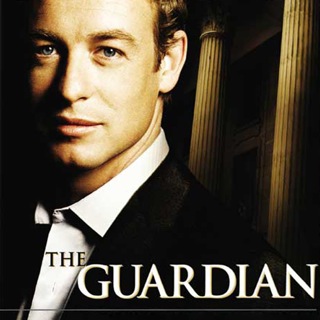 Season 1
Tuesday, September 25th, 2001

1: Pilot

Nick Fallin, a high-powered, high-priced attorney living the good life is brought down to earth when he has to pay the price for his indulgent lifestyle. Busted for drugs, he must now perform 1,500 hours of community service and so Nick juggles his white-collar world of litigation with the not-for-profit world of child advocacy working with Children's Legal Services. Under the supervision of Alvin Masterson, Nick is thrust into the life of Hunter Reed, a young boy who has witnessed the murder of his mother by his father's hand. Back at Fallin & Associates, owned by Nick's father, Burton Fallin, he is dealing with company presidents who are looking to bring their business to Pittsburgh and spoiled dot com kids who want to get rich quick.

Tuesday, October 2nd, 2001

2: Reunion

Nick brings a lawsuit against the pharmaceutical company, Bendaprine, on behalf of Hunter Reed and his mother's estate for 10 million dollars. But, when Alvin Masterson gets wind of it he insists that Nick drop the case, being that it is a conflict of interest. Nick is quick to point out that Alvin took him off of Hunter's case and therefore he is acting within his rights as a lawyer for Fallin & Assoc. Meanwhile, James gets handed a case involving a 12-year-old boy who has been living with his older brother after their mother has been arrested for drugs. Marcus, Andre's older brother, is arrested for selling crack and James tries desperately to find a relative for the boy to act as guardian so the youth won't end up in juvenile detention like his brother. But, Andre doesn't want to be separated from Marcus and even when James succeeds in finding a relative, Andre makes it very clear he will stay with Marcus at all costs - even if he needs to get himself arrested to make it happen.

Tuesday, October 9th, 2001

3: Paternity

Nick is given the case of a wheelchair-bound boy who is about to be placed in a group home while his mother does time for prostitution. The boy, Lawrence, wants to live with his stepfather, but the man has a criminal record. The state wants him to live at St. Riley's, but Lawrence doesn't want to live among the mentally disabled. Nick thinks the only chance for him is to track down the father, a former customer of the mother's, and sue for child support. But, when the father wants to have more of a relationship with the boy, everyone is caught off guard. Meanwhile, Burton and Nick help out an old friend when his daughter, Rebecca, tries to take over his business.

Tuesday, October 16th, 2001

4: Lolita?

Nick is taken off of the Hunter Reed case and assigned a case about a fifteen-year-old girl, April Santos, who claims to have been raped by her stepfather, a cop. Nick arranges for her maternal aunt to have guardianship, but Nick soon finds out that all is not what it appears to be and he must go to CLS and admit that he may have placed April in an even more dangerous environment than her home. And at Fallin & Assoc., John Clayton seeks the firm to reorganize his assets at his steel plant. Burton refuses, claiming that there is no money to be made, but Simon discovers that his father has a personal reason for refusing the business - Clayton Steel is the same plant that he worked at as a teenager alongside his father.

Tuesday, October 23rd, 2001

5: The Men from the Boys

Nick encounters problems with his 16-year-old gay gay client, who had been arrested for solicitation, when trying to place the boy with a gay couple rather than in a shelter.

Tuesday, October 30th, 2001

6: Indian Summer

Nick is duped into representing a young woman who lied to him after they spent the night together. After Nick picks up a young woman named Dina at The Incline, they go back to his place for the night. The woman then reveals herself to be an orphaned, underaged girl whose younger sister is about to be placed in a new home where Dina is not wanted. She gives Nick an ultimatum that he must help her get placed in the same family as her sister or risk her going to the police about his underage encounter. He must uncover her true motives or risk the consequences of their ill-fated night together. Meanwhile, Alvin goes to extreme measures, including soliciting a donation from a wealthy socialite, in an effort to raise money after CLS loses its grant and the money runs out.

Tuesday, November 6th, 2001

7: Feeding Frenzy

Now that CLS has expanded its circle of operation to include all people needing legal aid, not just minors, Nick is given a case surrounding a retarded man, Malcolm Dempsy, who wants to remain living on his own. Though his mother fears for his safety, his next door neighbor and friend is a drug dealer, she has no proof and therefore the court will not remove him from his apartment. When Eddie, the suspected drug dealer, is murdered, Malcolm is accused of the murder and Nick must work to find the real killer - a search that puts him back in the world of drugs. Far more crucial to Fallin & Assoc. is the fact that Jake has hit another lawyer with his car and faces felony charges if the man dies. Burton Fallin is concerned that Jake's reckless driving has put the firm in danger of being sued and Jake feels the lawyer Burton has hired to defend him is more concerned about what's good for Fallin & Assoc. than what's good for Jake Straka. So, he embarks on his own investigative work to try to clear his name.

Tuesday, November 20th, 2001

8: Heart

Nick Fallin finds himself the advocate for a 12-year-old girl, Lesley, who needs to be adopted by foster parents immediately in order to receive a heart transplant. Laurie Solt, a social worker for Legal Services (LS), is having trouble placing her due to the many demands of caring for a child with congenital heart disease. Inspired by Lesley's strength after she learns her current foster parents are unable to adopt her, Nick takes the search on as a personal campaign to save Lesley's life. As hope of finding suitable foster care fades, Nick decides that the only way to save Lesley's life is to become her legal guardian. Nick's supervisor at LS, Alvin Masterson questions Nick's ability to care for Lesley. Eventually, the judge does grant Nick legal guardianship. Meanwhile, one of Burton Fallin's old friends, Harry Josephs is dying of cancer and tells Burton he is challenging the employment contract of Hopeson, Inc., which terminates employment if an employee is unable to work for 90 consecutive days. Hopeson Inc. is a long time client of Fallin & Assoc. and Burton helped finalize the original employment contracts. Burton struggles with the responsibility of fighting for his clients and opportunity to stand by his friend.

Tuesday, November 27th, 2001

9: The Funnies

Alvin asks Nick to help Barbara after her teenage son is arrested for drug possession. After Barbara's son, Russell, is arrested for drug possession, the charge changes to manslaughter when the teen who was with Russell is found dead from an overdose of the badly manufactured drugs. Now, as Russell maintains his innocence, but refuses to give up his source, Nick must find out whom Russell is protecting before the boy's future is ruined. Meanwhile, Burton asks Nick to help get the copyright for the toy "Bunny - Buddy," which is holding up a multimillion-dollar buyout. However, the eccentric old man who invented it is creating problems for Nick, fearing that the integrity of his creation will now be compromised.

Tuesday, December 11th, 2001

10: Loyalties

Nick defends an Arab American man who appears to be the victim of a hate crime. Wendy Moniz ("Nash Bridges") and James B. Sikking ("Brooklyn South") guest star. Nick gets a new boss at Legal Aid, Louisa "LuLu" Archer (Moniz), and their first case together involves the vandalism of a restaurant owned by the Arab-American and his young daughter. However, things are complicated further when the vandal, who was viciously beaten in self-defense by the restauranteur, turns out to be a teenage boy.

Tuesday, December 18th, 2001

11: Home

Nick, now working at another law firm, is reinstated as the guardian of young Hunter Reed, his first case. Polly Draper ("thirtysomething") guest stars Both Nick and his child advocacy boss, Alvin, face Nick's father, Burton, in court. Nick, who is now working for Burton's competitors, Kirk and McGee, faces him when he is reassigned to Hunter -- the young boy who witnessed his father kill his mother -- after Hunter's father's controversial verdict comes in. Meanwhile, Alvin agrees to defend his ex-wife (Draper), for whom he still has some unresolved feelings, in a wrongful termination case, only to realize that the company they are suing is represented by Burton.

Tuesday, January 8th, 2002

12: Causality

For the first time since leaving Fallin & Assoc., Nick Fallin goes head to head with his father, Burton Fallin, in a corporate father and son case. A case turned over to Nick by William McGee of Kirk & McGee has Nick representing Harry Sloan, a father wanting to sell his company to his son, Carter Sloan. Burton is representing Carter. As the case progresses and the pressure builds, Nick falls back into some old habits that violates his parole and could cost him his job. At Legal Services, Alvin Masterson confronts the one person who changed the direction of his life forever. Edith Russo, a client from long ago, resurfaces in a child custody case. Alvin represented Edith many years ago and fought to help her keep her children, only to have one of those children die due to her negligence. Now, one of Edith's children is fighting to keep her son from being placed with Edith. Meanwhile, a new Legal Services associate, Lulu Archer is also faced with a difficult case with which she has an emotional attachment, as she finds a baby in a dumpster.

Tuesday, January 22nd, 2002

13: Privilege

After a rough turn of events at Kirk & McGee, Nick is back at Fallin & Assoc. just as Burton is looking into the case of Susan Newberg, deceased daughter of longtime client and family friend Frank Newberg. What begins as an investigation into Susan's widower Ray Harper, and the $11 million estate left to him, ends in a shocking case of suicide linked to sexual assault. Nick and Burton put their legal licenses and freedom at stake by violating their attorney/client privileges to protect Frank's youngest daughter and victim, 16 year-old. Meanwhile, first-year associate Amanda Bowles walks out of Fallin & Assoc. when Burton disapproves of her volunteer work at CLS.

Tuesday, February 5th, 2002

14: Family

Nick's Aunt Liz visits Burton & Nick and tells them she is dying.

Tuesday, February 26th, 2002

15: In Loco Parentis

Nick thinks a woman he helped get her kids, may still use drugs.

Tuesday, March 5th, 2002

16: Solidarity

A case that Nick took at Legal Services creates a conflict of interest, James tries to help his nephew.

Tuesday, March 12th, 2002

17: The Divide

Nick tries to help 2 brothers get adopted, the foster parents want the "gifted" brother. Jake tries to save his dad from losing his house to a loan shark.

Tuesday, March 26th, 2002

18: Mothers of the Disappeared

When a mother of a missing child shows up in Nick Fallin's office at Legal Services, he finds himself in the middle of an emotional struggle for closure and justice. Prior to the disappearance of her daughter Grace, Janine McGregor was in a car accident with her for which they were awarded a large settlement. However, since Grace has been missing for 10 years, the insurance company will not release the money. After years of searching for her daughter, Janine believes her only chance to get the money she so desperately needs is to have Grace declared deceased. However, just as a judge is about to sign off on the declaration, Grace unexpectedly reappears saying she had been kidnapped and taken to Europe. Nick encourages Janine to take the necessary steps to verify Grace's identity. However, with nothing but her gut feeling, Janine is convinced that the girl who has returned claiming to be her daughter is really her "Gracie." Meanwhile, Nick and Burton Fallin are faced with the death of a close friend and colleague, Judge Stanton. He was a long-time friend of Burton's and was the judge who presided over Nick's probation. His passing causes Burton to re-evaluate his life and his accomplishments as a lawyer.

Tuesday, April 9th, 2002

19: Lawyers, Guns and Money

Trouble gets very deep for Dale (Nick's Parole officer asks for help from Nick. Later LuLu's husband to be is arested. Nick can't tell LuLu. Burton wonders if his son will be on the federal bench.

Tuesday, May 7th, 2002

20: Shelter

Nick and LuLu find teenagers in her house, after they hear a girl screaming giving birth. They want to keep the baby and soon end up in foster care.

Tuesday, May 14th, 2002

21: Chinese Wall

Burtton turns his law firm over to Sen. Nathan Calldwell, he gets ready to be a federal Judge.

Tuesday, May 21st, 2002

22: The Beginning

In The Season Finale Burton and Lulu tells Nick damaging information but that deals with a wanted killer. Dr. Reed asks to be his son's (Hunter)Trustee but their future could be in trouble.
Season 2
Tuesday, September 24th, 2002

1: Testimony

Burton tries to save Nick who is behind bars temporarily for drug possession by looking for a defense in Mandy's daughter Shannon. Shannon's grandmother doesn't want her to testify.

Tuesday, October 1st, 2002

2: Monster

A 13 year old is charged with the rape and murder of his mother and could be tried for first-degree murder. Nick must try and get the case to juvenile court.

Tuesday, October 8th, 2002

3: The Dead

Burton's past comes back to haunt him as he gets close to being a Federal Judge.

Tuesday, October 15th, 2002

4: The Next Life

After deciding to work together, Nick and Burton Fallin return to the old offices of Fallin & Associates to create a new firm, Fallin & Fallin. Finally working on equal ground, Nick and Burton's first big client turns out to be Allegheny County Hospital, which is under scrutiny as one of the nurses is arrested and confesses to killing patients in the oncology department during his shifts. The hospital faces several potential lawsuits from the family members of the patients who died. To assemble a strong team of attorneys, Nick and Burton bring in James Mooney to help with the case but soon discover that his grandmother died in that very hospital just a few months earlier. James immediately removes himself from the case but he eventually gives into his desire to fight for the underdogs and tries to find representation for the family members. Meanwhile, Nick is also thrown into a case as a favor to Laurie Solt, where he must defend a child's right to attend an adoption party. This is a concept that Alvin Masterson finds reprehensible, as he believes it treats the children as though they are cattle to be sold at market.

Tuesday, October 22nd, 2002

5: Assuming the Position

Alvin head of Legal Severice of Pittsburgh is arested and LuLu takes over after seeing him on tv.

Tuesday, October 29th, 2002

6: The Living

As the legal guardian of two siblings he represented the year before, Nick must find the missing sister so she can be a bone-marrow donor to save her dying brother.

Tuesday, November 12th, 2002

7: The Innocent

Nick takes on the case of two children after their brother dies from their father's neglect.

Tuesday, November 19th, 2002

8: The Neighborhood

LuLu represents an old friend after one of her adopted children is dead. Nick represents someone he knew as a kid.

Tuesday, November 26th, 2002

9: The Dark

Nick has to represent Levi who may not be allowed in school for not telling who beat him up.

Tuesday, December 10th, 2002

10: Sacrifice

Nick takes the case of a 16 year old mom who wants to put her baby up for adoption, after her father ends up being arrested for the murder of the 16 year old's very ill mom. Brian Olsen (LuLu's Husband) ends up being accused of negligence.

Tuesday, December 17th, 2002

11: No Good Deed

Nick helps a boy stay in the shelter. Burton helps Mary Gressler and Shannon out.

Tuesday, January 7th, 2003

12: You Belong to Me

Lulu's home is broken into forcing Nick to protect her. Nick takes Gavin Putinski a former child actor who claimes his parents want him to leave home.

Tuesday, January 21st, 2003

13: Ambition

Lulu's mom comes to town to offer her daughter a job. Soon Nick learns of Mrs. Novack's bad business practices which causes a problem.

Tuesday, February 4th, 2003

14: Understand Your Man

Nick meets Sam at a gala in Burton's honor. Sam who is a transvestite tries to get custody of lover's son. Also Nick finds out Mary and Shannon have been living with his father.

Tuesday, February 11th, 2003

15: Where You Are

Rob a college roommate of Nick's wants to test a device for tracking kids. Will Nick agree to testing the tracking device on L.S.P. kids?

Tuesday, February 18th, 2003

16: The Weight

A tough case involving a sick baby brings Nick and Lulu closer together when Lulu gets attached to the mom.

Tuesday, February 25th, 2003

17: The Intersection

Caroline Novack returns to find out that Nick and Lulu were in a car accident which could prove fatal for Lulu.

Tuesday, March 18th, 2003

18: My Aim Is True

The past comes back to haunt Both Nick & Burton, When a drug dealer from Nick's past is shot and Burton's new client is the police officer.

Tuesday, April 1st, 2003

19: Back in the Ring

Caroline Novak goes before a Grand Jury who will look into her bad business practices. A former boxer tries to get custody of his child after spending time in prison.

Tuesday, April 22nd, 2003

20: What It Means to You

Nick & Lulu get closer in their relationship, but can they keep their feelings for each other hidden as they argue a case in court or will the case push them apart? Burton takes on a new role as a foster parent after Shannon loses her mother.

Tuesday, April 29th, 2003

21: Burton & Ernie

Burton, Lulu & Nick each find themselves in tight spots. Burton tries to stop Shannon from being hurt, Alvin finds Nick & Lulu at the office late Will they still have jobs after Alvin finds out?

Tuesday, May 6th, 2003

22: Sensitive Jackals

Nick hands the case file of Taliek to James, who goes before Judge Rebecca Damsen for custody, James and Nick help a young dad try and trying to get his son back but due to the dad's temper may lose his son. Meanwhile over at Fallin & Fallin Nick wants to have a criminal defense attorney to the team because Nick feels Burton needs to worry about the firm and less about Shannon. Nick worries that James may be to close to Taliek Allen because James believes that Taliek may have killed Levi (who was a nephew of James.) Lulu could soon leave LSP for a job in California. Nick thinks Lulu's job move is bad because he may lose her love.

Tuesday, May 13th, 2003

23: All the Rage

Nick is upset because Lulu is about to take a job in California and while in court loses control of his temper while trying to finish his call and later goes to court ordered therapy. Shannon meets her dad for the first time, Burton has to go to a hearing to find out if he can keep Shannon. Nick advises James to stay away from Taliek (James accused him of killing Levi then found out he accused the wrong guy) Now Taliek lost the court battle to get his son back. James and Larry Flood get ready to leave for home having no idea that they will be fighting for their lives.
Season 3
Tuesday, September 23rd, 2003

1: Carnival

The first episode begins with scenes from the season finale, leading up to Burton and Nick heading for the concert that was to start at 7:30 PM. Burton is mad because his parking spot was taken, he beats up the man that took it. Nick heads back to the office to find James Mooney dead. Burton tries to set things right with Shannon after telling police Burton hurt her. Nick meets Joey who was abused at a carnival. Nick meets Harold Watson hoping Joey will live with him. Lulu tries to get her relationship with Nick on track before she leaves to start her job. Nick gets angry at his dad for finding out if Ralph Trillo (the man Burton beat up) is okay. Nick worries about not having his job if Ralph talks to police. Nick wants Joey to stay in a shelter because his mom won't protect him.

Tuesday, September 30th, 2003

2: Big Coal

Nick tries to help a young lady who has cancer but get can't the insurance company to help her out, this puts Nick in a bind. Nick asks Lulu to help him get the insurance company to pay for her medical care. Nick tells his client's dad he needs to look somewhere else for the money.

Tuesday, October 7th, 2003

3: The Line

Alvin is having to take James Mooney's caseload & trying to stop Lulu from leaving for new job. Nick meets Sharon Diamond who was arrested for solicitation. Nick asks for help in what to recommend for Sharon (A.K.A.: Tiffany Skovich) who was working at a restaurant. Nick tells Tiffany Skovich to talk to the police about Mason and go to a shelter. Alvin tries to get Mason to stop using girls for money. Alvin goes to far looking for Tiffany before police get to the scene, leaving Nick to wonder why he isn't at LSP. Alvin fights Roger over pictures he took outside the restaurant where Mason worked. Roger & other LSP board members feel Alvin went to far. Lulu is the new Director Legal Services of Pittsburgh.

Tuesday, October 14th, 2003

4: The Father-Daughter Dance

Lulu starts her job as Director of LSP, leaving Alvin to wonder if he is needed at LSP. Nick helps a couple sue a fertility clinic because the baby is black. The parents want to keep the baby and the clinic to pay for damages. Nick needs to help find Samantha Gray who lost her sight because her dad. Samantha goes to Nick's office to tell him she isn't going back to the place she came from. Nick has dinner with Mrs. Aaronson who became pregnant after doing a procedure to have a baby, now the lawsuit against the clinic will be dropped. Samantha learns her dad lost his rights to be a dad because he was drug addict. Nick waits with Samantha on a bench in the courthouse wondering if her dad will show up for the hearing. When he doesn't show up Nick finds him doing drugs.

Tuesday, October 21st, 2003

5: Shame

When the bank insists that the firm pay off its loan immediately, Nick is forced to try to collect unpaid fees from delinquent clients. Meanwhile, Lulu's estranged father returns and asks her for money.

Tuesday, October 28th, 2003

6: Let's Spend the Night Together

Nick & Lulu move into his place and find out how hard it is keep their love life out of the office. Jake learns his mom and dad want to divorce. Jake is about to lose control of his life when he finds out the secret his father has hidden for years. Lulu's dad drives her crazy when he finds out that his daughter is seeing Nick, her dad asks Lulu to take over his painting business.

Tuesday, November 4th, 2003

7: Hazel Park

Nick runs into a former client while helping in a cleanup project for his Community Service. Nick helps the former client out by calling a community College after learning he can't read. Burton takes the case of a mother who puts her baby up for adoption because she can't afford to keep her son. Burton wants to adopt Shannon but her dad doesn't want the adoption to happen.

Tuesday, November 11th, 2003

8: Believe

LSP teams up with Victoria Little to form AIDS Relief Alliance, meanwhile Nick becomes a medical guardian to two kids who may AIDS. Lulu learns she is about to be a mom. Nick and Susan Powell meet Mr. Wheat who learns that one his kids needs a home because she is HIV positive. Nick asks Burton for his for mom's engagement ring to marry Lulu after she sees the ring Lulu wonders if Nick is moving things to fast. Nick leans his client is HIV positive after he wouldn't give a blood test. Nick learns Calvin may have given HIV to his client.

Tuesday, November 25th, 2003

9: Let God Sort 'Em Out

Nick tries to find a place for Donny Longo & his Grandfather to live together, but Donny has a hard time with Rebecca's ruling (the Judge that handled the shelter hearing). Meanwhile Burton must try to get Mr. Lounge's house back from a man that bought it at an auction. Mr. Longo lived in the house for 65 years with paying rent. Nick learns that Mr. Longo used the property for bad purposes that caused Mr. Longo to lose custody of Donny.

Tuesday, December 16th, 2003

10: Swimming

Nick learns that his dad will need surgery to fix his heart, also Nick must keep the firm from losing a merger, help Burton find a good doctor to do the surgery. Nick wonders if Burton will make it through the surgery and tells his dad Lulu is pregnant. Shannon asks to go to the hospital because worries Burton might die and have no place to live.

Tuesday, January 6th, 2004

11: Legacy

Ted's dad goes on a shooting spree killing himself & co-workers leaving Nick and Suzanne to tell Ted his dad has committed murder. Nick and Suzanne take Ted to see his dad. Burton wants Nick managing partner of the firm but Nick doesn't seem ready. Burton worries about Eric Kane who seems ready to go back to work to soon and not deal with trauma of the shooting. Burton gets worried when Eric Kane closes a deal without the authority of a CEO.

Tuesday, January 13th, 2004

12: Beautiful Blue Mystic

Nick begins taking a drug called Beautiful Blue Mystic, not realizing how it hurt Fallin & Fallin and LSP. Nick goes to get help to kick the habit. Nick learns that Anne needs help finding a place for her son because she is dying of cancer. Lulu confronts Suzanne about the affair she had with Nick.

Tuesday, January 27th, 2004

13: Amends

Nick finds out how hard it is to get the trust of the people he hurt back. Burton feels Nick isn't ready for a heavy caseload that might hurt Fallin & Fallin. Nick wonders if the bus driver caused the accident on purpose. Lulu tries to place Connor Adams in a foster home. Lulu tries to understand why Nick had the affair with Suzanne.

Tuesday, February 10th, 2004

14: All Is Mended

Nick learns that his unborn child will most likely have Down Syndrome. Alvin provides Nick an opportunity to work with an adult client, Mark, who has Downs Syndrome. Nick brings Mark by the office for Lulu to get to know as well and to develop a better understanding of what they are facing. Kate Shaw and Jake start dating. Kate asks Jake to take an AIDS test before they go much further.

Tuesday, February 17th, 2004

15: Without Consent

Jake lies to everyone regarding his injuries. Burton & Maureen find out the secret. Nick considers whether or not Luke should live in Foster Care or live with his dad after seeing his mom sleep with a friend of his. Lulu drafts a trust fund for their baby; Nick wants them both to be trustees but Lulu opts for herself. Burton is concerned when Jake is noticeably absent on a case.

Tuesday, February 24th, 2004

16: Sparkle (aka: Glow)

Nick works to find a new home for a foster child, Phillip, who has been accused of harming his current foster parents' new baby. Things may not be as they seem here. Social workers convince Burton to remove Shannon from prep-school and place her in remedial school as she is not prepared for the advanced schooling he has her enrolled in. While preparing a surprise for Shannon, Burton discovers professional but inappropriate "modeling" photographs of Shannon taken by a "professional," Malcom Reeves. While uncovering how Shannon came to be involved with Malcom, Burton learns that Shannon's dad, Roy, signed the consent form allowing Shannon to model. Burton informs Roy that he can't consent for Shannon to do "anything at all." Burton's house is robbed and the thieves target specific jewelry (Nick's mother's). Burton receives a head injury when he interrupts the robbery. Nick questions Shannon because the targeted items are suspicious and she admits to "helping" Roy because he made a bad deal on some make-up. Burton expresses his displeasure regarding Shannon's actions and she runs away.

Tuesday, March 2nd, 2004

17: The Watchers

Burton suffers a lingering form of vertigo due to his head injury after the robbery. Nick and Burton continue to look for Shannon as Burton blames himself for her running away. Burton and Nick while working with the authorities track Shannon down to a motel where they try to convince the woman who called the police to work with them. The entire experience forces Burton to re-evaluate his ability to be a father to Shannon.

Tuesday, March 9th, 2004

18: The Bachelor Party

Alvin Masterson has a lot to do in so little time. He is getting married to Victoria Little and has ALS. Nick decides to go to Los Angles with Alvin and Alvin tries to get to know Nick better. Alvin drives to see his son who he last saw at age 7 and learns that his son already has a dad. Alvin wonders if marring Victoria is the right thing to do and if it is for the right reason.

Tuesday, April 6th, 2004

19: Remember

Alvin tells Nick about his date with Victoria and that ALS will later affect his relationship with Victoria and how Alvin's only form of communication will be blinking his eyebrows. At a court hearing Alvin is asked to turn over his files involving past clients at LSP. Alvin isn't ready to turn over the yet just yet because feels that in doing so would violate the Attorney client privilege. Nick also helps a young boy who claims he can't remember being abused Nick learns that Andrew has been lying to him all along and now has to testify at his father's hearing.

Tuesday, April 20th, 2004

20: The Vote

Nick's future with Fallin and Fallin is in question when a female associate who is involved with Nick's father is passed over for partner based on Nick's poor opinion. The associate, Sandra, files a sexual harassment suit naming Nick. Jake takes charge of the situation and arranges a vote with the other partners to discuss Nick after reading Sandra's suit and Nick's deposition. Burton is concerned that Nick might not carry enough votes to remain at Fallin and Fallin.

Tuesday, April 27th, 2004

21: Blood In, Blood Out

Nick 's future at the firm is about to be voted on, as Nick awaits the verdict on his future he takes on two cases that involve two boys. The first boy Nick defends is Kevin Brown who is accused of raping a girl who became pregnant with a baby. The second boy Nick defends is a young boy who attacked an 8 year-old girl and attacked a social worker who was trying to place him in a foster family. The boy was placed in a center that was supposed to help rehabilitate the boy into society. Alvin defends a former client of LSP named Taliek Allen who fired his attorney. Taliek Allen shot a friend of Alvin's. He tries to get his client's sentence appealed. Alvin's client says he is tired of going through the appeals process to get his prison sentence reduced.

Tuesday, May 4th, 2004

22: Antarctica

Nick takes a job at the law firm of Walter and McNeil. Lulu gives birth to a baby girl. She decides to work part-time at legal services of Pittsburgh to take care of the baby. Burton thinks his son made a mistake by taking the new job. Alvin tries to stop the execution of Taliek Allen because of new evidence that Alvin's client suffered brain damage when he was attacked. Alvin along with Nick must try and get a trial stating why he should live and not be executed. Lulu decides to have full custody of the baby and give the baby her last name not Nick's. Alvin is angry because of what Nick told his client regarding his chances for a clemency hearing. Nick learns that Burton has stepped down from his firm to be a grandfather to the baby. Nick also leaves his job at the firm of Walter and McNeil.