update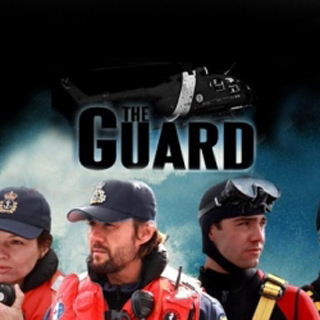 Season 1
Tuesday, January 22nd, 2008

1: Waheguru

Andrew deals with his failure to save a family from drowning.

Monday, January 28th, 2008

2: Live Free

Andrew attempts to free a man trapped in an overturned lifeboat; Miro meets an attractive nudist.

Monday, February 4th, 2008

3: Coming Through the Fog

A sailboat gets caught on high seas in a storm.

Tuesday, February 12th, 2008

4: When I'm Sixty Four

Carly discloses her troubled childhood to Wendell; Andrew's nightmares escalate and he quits counseling; Miro picks up a teenage flag girl to bring to Laura's party.

Tuesday, February 19th, 2008

5: When All Else Fails

A junkie is tossed overboard; Miro's truck is repossessed; Amy kicks Andrew out.

Tuesday, February 26th, 2008

6: Just Say No

A rescue becomes personal for Laura when she is called upon to save the life of Jen, an undercover cop, who is Tina's biological mother. With tequila as incentive, Andrew and Carly study for the upcoming base inspection and accidentally share a passionate kiss. While attempting to repair Laura's backyard shed, Miro enlists Tina's help and ends up being a positive influence.

Tuesday, March 4th, 2008

7: The Beacon

When a retired lighthouse keeper with Alzheimer's goes missing, it stirs up Carly's guilt for abandoning her father. Ursula finds Tina in a compromising position in Miro's hotel room and gives Miro the boot, landing him in Laura's guest house. Carly finds Wendell camping out, about to revert back to drugs.
Season 2
Wednesday, October 29th, 2008

1: The Hold

Miro violates regulations when he takes the MLB on a chase. Meanwhile, Andrew tells Amy about kissing Carly.

Wednesday, November 5th, 2008

2: Zero Footprint

Miro receives his punishment for regulation violations. Laura chooses whether or not to apply for a boat of her own.

Wednesday, November 12th, 2008

3: Sounds of Lonliness

Andrew must face his demons when helping a woman prove her sister didn't die in an accident.

Wednesday, November 19th, 2008

4: Fight or Flight

The crew finds itself in a race against time when they respond to a plane crash on a remote island.

Wednesday, November 26th, 2008

5: Wake

A community-wide search for a missing epileptic boy expands when Carly doesn't return from a kayaking trip.

Wednesday, December 3rd, 2008

6: The Big Day

Laura leaves David at the altar to take part in a rescue.

Wednesday, December 10th, 2008

7: Fistful of Rain

Tension mounts in Port Hallet as the local commercial fishermen are shut out by moratorium that excludes First Nations fishing. Carly, a fisherman's daughter, sympathizes with the locals but finds herself forced to turn against them when they attempt to sink a native fishing boat. Meanwhile, a fresh crop of summer cadets from Coast Guard College arrive at the base ready to compete for positions on the MLB.

Sunday, December 14th, 2008

8: Body Parts

The Coasties race to rescue an adult film crew. David's ex-wife arrives to investigate a foot washed up on the beach.

Sunday, December 21st, 2008

9: He is Heavy, He's My Brother

When Andrew and his brother disappear, the Coasties must figure out where he went.

Sunday, December 28th, 2008

10: Last Night

Mysterious things happen at the home of a reclusive woman. Meanwhile hikers keep hearing explosions.

Friday, January 2nd, 2009

11: Boom

When Tina goes missing Laura must work with Miro and Tina's mother to find her.

Friday, January 9th, 2009

12: Lovesick

When a woman mysteriously gets sick and then quickly dies the crew is quarantined at the base.

Friday, January 16th, 2009

13: Out of the Woods

The crew works to save a family at the bottom of a cliff.

Friday, January 23rd, 2009

14: At Sea

When the crew of fishing vessel die, the coasties must figure out what went wrong.

Friday, January 30th, 2009

15: Full Circle

David's wife threatens Laura. The Coastie cup is awarded to the best cadet.