update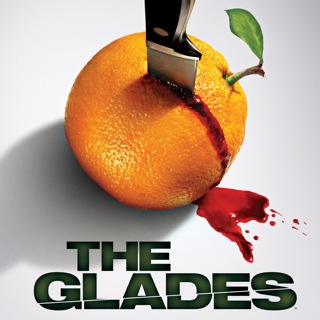 Season 1
Sunday, July 11th, 2010

1: Pilot

In a lush, sun-drenched state preserve in Palm Glade, Florida, a young couple in a parked car wakes from a night of drunken carousing to find the body of a headless woman submerged in the area known as Fisheating Creek.

Sunday, July 18th, 2010

2: Bird in the Hand

Jim Longworth takes Callie's son Jeff to a heavily-wooded area to collect bugs for a school science project. In the effort, they stumble upon an abandoned airplane with a dead body inside. The victim turns out to be a retired Special Ops guy who taught flight school lessons on the side to make extra money.

Sunday, July 25th, 2010

3: A Perfect Storm

Longworth gets his first taste of a Florida hurricane, but instead of waiting out the storm, he gets swept up in a murder investigation that appears to be a spree killing and he must find the killer before there is another victim. Meanwhile, due to the storm, Callie and Carlos deal with a massive influx of patients at the hospital and a power outage leads Carlos and Daniel to take extreme measures in order to save lives.

Sunday, August 1st, 2010

4: Mucked Up

Jim is introduced to the intensely competitive world of Florida high school football as the small town of Pahokee prepares for the annual "Muck Bowl," an event that draws national attention because of the many NFL players who came from that area and who have played in that game. When the dead body of a businessman emerges from the muck in a sugar cane field days before the big game, Longworth must figure out who would want the man dead.

Sunday, August 8th, 2010

5: The Girlfriend Experience

Longworth gets a nightmarish call from Daniel that Carlos has been found dead. Longworth is speechless and horrified at the site of his face-down dead body, but not as horrified as the real Carlos who is alive and pissed off. Thanks to his daughter's internet shopping addiction, he was the victim of identity fraud by the murder victim. Longworth tracks the victim to the fake-Carlos' girlfriend who is a social anthropology doctoral student who has many research subjects who are emotionally attached to her. Longworth tracks down each of her subjects in his quest to find the real killer.

Sunday, August 15th, 2010

6: Doppelganger

A man suffering from head trauma claims to have witnessed a murder before being attacked and believes the murderer looks exactly like him.

Sunday, August 22nd, 2010

7: Cassadaga

Longworth and Carlos are called to investigate the murder of a psychic advisor in the eerie town of Cassadaga, founded over 100 years ago by mediums and psychics; Callie's friend asks Longworth to be her date at a party for Callie's medical school.

Sunday, August 29th, 2010

8: Marriage is Murder

A ruthless divorce attorney is murdered. Meanwhile Callie's son, Jeff claims to have seen a man standing at his window, but Callie believes he's imagining it. Believing Jeff is telling the truth he has the boy look at mugshots on the computer, through which Jeff finds out the truth about his fathers criminal past and confronts his mom.

Sunday, September 5th, 2010

9: Honey

Longworth's case involves a tribal leader found dead at a Native-American owned casino. The first hurdle is getting the tribal police to let the FDLE run point. Callie has convinced herself that she wants only friendship from Longworth but finds herself jealous seeing Josie Tigertail, a tribal police officer, interact with Longworth.

Sunday, September 12th, 2010

10: Second Chance

Longworth and Carlos investigate a murder involving high-end horse breeding. Callie, who was once an aspiring jockey, helps them with the ins and outs of this competitive, cut-throat world. Jim sees another side of Callie which leads them to grow closer.

Sunday, September 19th, 2010

11: Booty

Longworth investigates the death of a famed treasure-hunter who was after a Spanish ship believed to contain billions of dollars in booty. Longworth must figure out if the victim was close to finding the treasure and if that's what got him killed. Callie's passion for treasure hunting lore sets her and Longworth on an adventure that just might change their lives.

Sunday, September 26th, 2010

12: Exposed

Longworth's latest investigation into the death of a young girl puts him at odds with a powerful political family. It appears she was having an affair with a Florida State Senator. Complicating matters is the Senator's wife who will do whatever it takes to promote her husband's political career and protect her family's name

Sunday, October 3rd, 2010

13: Breaking 80

A man recently released from prison is found dead along the fairway. The victim was the caddy and life-long friend of professional golfer Scott Winters. Things don't add up for Longworth when he discovers the victim may have served time for a crime he didn't commit. The case motivates Longworth to commit to breaking 80 on the greens. Heather tempts Longworth with her cooking while Callie frets over their relationship. Daniel seeks a promotion from his intern status
Season 2
Sunday, June 5th, 2011

1: Family Matters

The daughter of a notorious Cuban mobster turns up dead in a Little Havana alley, and Longworth and the rest of the Florida Department of Law Enforcement must solve her murder to prevent an all-out war between two rival mob families. Meanwhile, Callie prepares for her husband's release from prison.

Sunday, June 12th, 2011

2: Old Ghosts

Longworth teams up with his old partner, Detective Samantha Harper to track a serial killer from Chicago and Callie can't help but notice the obvious chemistry between them. Manus asks Callie to work as a forensic nurse for the FDLE.

Sunday, June 19th, 2011

3: Lost & Found

An 8-year old's slumber party becomes a crime scene. Callie accepts Manus' offer and joins the FDLE as a forensic nurse. Jim's investigation into the death of a Navy recruiter leads to the ex-wife's boyfriend and her missing baby

Sunday, June 26th, 2011

4: Moonlighting

A stolen car and a body have Jim investigating some NASCAR drivers. After Ray is attacked, Callie must consider the option of witness protection.

Sunday, July 10th, 2011

5: Dirty Little Secrets

Longworth's investigation of a man beaten to death in a truck stop restroom finds clues leading to a luxury rehab center. In addition to the crime, Carlo is dealing with his daughter's Quinceañera and a former colleague who needs his help. Callie and Jeff are struggling with Ray's absence

Sunday, July 17th, 2011

6: Gibtown

Longworth investigates a murder in Gibtown, a community populated with human sideshow descendants, and everyone is a suspect. Jim and Callie try to figure out the exact meaning of their relationship.

Sunday, July 24th, 2011

7: Addicted To Love

The murder of a Haitian doctor leads Longworth and the FDLE to a pill mill and a corrupt doctor's office. Addicts have been paying big money for pain medication all of which leads to a long list of suspects.

Sunday, July 31st, 2011

8: Second Skin

The FDLE enters the battle between good and evil when a Pentecostal preacher is found dead in a snake pit. Longworth's investigation into the House of God eventually leads him to the Big House and a fatal case of mistaken identity. Meanwhile, Sam's departure has Callie questioning her own relationship with Longworth.

Sunday, August 7th, 2011

9: Iron Pipeline

Jeff's mentor, the high school soccer coach, is found shot dead on campus.

Sunday, August 14th, 2011

10: Swamp Thing

When body parts of a Coast Guard Reservist are found in the belly of a poached wild boar, Longworth hunts the killer into the depths of the Glades. Meanwhile, Callie and Longworth decide to push the restart button on their romantic relationship.

Sunday, August 21st, 2011

11: Beached

A body is found at a popular beachside bar with a large diamond ring in his pocket. Longworth sifts through the sands of the various characters at the bar, revealing a complicated love triange that may have ended in murder. Meanwhile, Callie has some news for Longworth that will change everything.

Sunday, August 28th, 2011

12: Shine

An Ernest Hemingway look-alike is discovered adrift under a glass bottom boat with a bullet hole in his head during a "Hemingway Days" booze cruise. Turns out, the victim might have gotten caught in the middle of a family feud between bootleggers. Meanwhile, an old romance from Callie's past reappears and drops a bombshell, one that could seriously affect her relationship with Jim, the FDLE, and the hospital.

Monday, September 5th, 2011

13: Breakout

In the thrilling season finale, Callie's hospital is on lockdown when a pair of ex-con brothers take hostages. Longworth and Callie work together to ensure the safety of the hostages, but things take a turn for the worst leaving Longworth to defuse the situation before it explodes.
Season 3
Sunday, June 3rd, 2012

1: Close Encounters

When Jim and Carlos investigate the death of a millionaire who bequeathed all his wealth to an organization of UFO enthusiasts, the organization's leader accuses the FDLE of covering up the true cause of death: an alien abduction. Meanwhile, Jim and Callie's relationship heats up, but Callie's job search to keep her in Palm Glade falters.

Sunday, June 10th, 2012

2: Poseidon Adventure

A beautiful synchronized swimmer in an elaborate mermaid costume washes ashore dead, and the clues lead Jim to a bittersweet love triangle and a hip hop mogul trying to turn a mermaid show into multimillion-dollar phenomenon. On the home front, Callie hits a wall in her job search, and Jim realizes the best opportunity for her is the one in Atlanta she passed up to be with him.

Sunday, June 17th, 2012

3: Longworth's Anatomy

While Jim helps Callie settle into her new apartment in Atlanta, Carlos performs a guest autopsy for Daniel's forensics class at Tampa Tech. He discovers that the cadaver he is dissecting is actually a murder victim who turns out to be a student that was killed while participating in an on-campus pharmaceutical study. Also, the Palm Glade substation gets a new addition when FDLE Bureau Chief Jennifer Starke comes down to visit Manus, while Callie gets off to a rocky start with her new boss Dr. Miranda Buckley.

Sunday, June 24th, 2012

4: The Naked Truth

The dead body of a naked woman leads Jim and Carlos to investigate a close­ knit nudist colony fighting against expansion by a luxury condo development. Jennifer begins interviewing the substation employees and finds its high case closure rate seems directly related to Jim, in whom she takes an interest that may be more than just professional.

Sunday, July 1st, 2012

5: Food Fight

When Jim finds the ex-Navy Seal owner of his favorite food truck dead in the truck's kitchen, he ends up embroiled in a heated political battle between the new wave of gourmet food trucks and the established boardwalk restaurants. Jennifer takes an active and prying interest in Jim's cases, while Callie's attempt to confront Miranda about her hostility backfires.

Sunday, July 8th, 2012

6: Old Times

The murder of a woman who contacted the Innocence Project to exonerate a death row inmate now forces Jim to team up with the detective who investigated the original case: Jim's former partner when the Florida State Attorney General's office calls her to testify against the IRS agent who handled her audit and tried to extort her for sex a few years back. Reluctant to take time off to help the State Attorney, Callie is surprised when Miranda is not only supportive of her request, but also learns that Miranda has been the victim of sexual harassment herself, and the two women bond through their shared experience.

Sunday, July 15th, 2012

7: Public Enemy

Longworth and Jennifer investigate a murder that puts them at odds with the Sovereign Citizens, a bizarre anti-government group that believes they are above the law. Manus and Carlos soon find themselves victims of the Sovereigns' paper terrorism attacks when they are suspended from duty. Callie desperately searches for her old cell phone where she recorded Elkins blackmailing her into sleeping with him for overlooking her tax issues.

Sunday, July 22nd, 2012

8: Fountain Of Youth

When the co-owner of a luxury medical spa turns up dead, Jim and Jennifer investigate the spa's members and discover the high costs the wealthy pay in order to stay looking young and beautiful. Callie gets anxious while both studying for her boards and preparing for her testimony against Elkins. Her house in Palm Glades is falling apart, but her life in Atlanta is picking up.

Sunday, August 5th, 2012

9: Islandia

The body of an $80-million Florida state lottery winner is found murdered on a remote island in Islandia, and Jim and Jennifer must unravel a personal vendetta spanning over a decade between the victim and the island's only resident. Miranda pulls Callie away from her studies to have some fun at a medical sales mixer, but Jim starts to find Callie harder and harder to reach in Atlanta.

Sunday, August 12th, 2012

10: Endless Summer

On the day of Callie's board exam, Jim must solve the murder of a businesswoman who had founded a new surf clothing line and was about to offer the endorsement opportunity of a lifetime to a young, local surfing champion. Jim gets more frustrated over Callie's lack of communication, while a sympathetic Jennifer tries to comfort him. As he faces an uncertain future where Callie's career in Atlanta will pull her further away from her life with him in Palm Glade, Jim realizes he must make a decision on where their relationship is headed.
Season 4
Monday, May 27th, 2013

1: Yankee Dan

Longworth must delve into a 150-year-old ghost story to solve a murder when the dead body of an heiress is found in a haunted plantation house.

Monday, June 3rd, 2013

2: Shot Girls

The murder of the spokesmodel for a prominent rum brand sends Jim into the sexy, cutthroat world of liquor promotion to find the killer.

Monday, June 10th, 2013

3: Killer Barbecue

While Jim searches for the killer who smoked the owner of a vast BBQ empire, Daniel enters a BBQ competition with his biggest rival -- his brother Drew.

Monday, June 17th, 2013

4: Magic Longworth

The death of a male stripper forces Jim to seek out Florida's purveyors of flesh and the women that love them.

Monday, June 24th, 2013

5: Apocalypse Now

After a dead body disappears from a crime scene at a 10K Zombie Run, Jim must unravel a nefarious plot to discover how a corpse can just get up and walk away.

Monday, July 1st, 2013

6: Glade-iators!

When the VP of a local bank is found dead in the vault, Jim discovers her tattoo and bruises reveal a double life as the star jammer of a rough and tumble roller derby squad.

Monday, July 8th, 2013

7: Gypsies, Tramps and Thieves

What appears to be a ritualistic murder leads Jim to investigate the secret world of Florida's gypsies just as he gets an unexpected visitor at home: his father, Michael.

Monday, July 15th, 2013

8: Three's Company

While Jim unravels a three-way polyamorous relationship tied to a murder, his father Michael drops a piece of news that blindsides Jim.

Monday, July 29th, 2013

9: Fast Ball

The murder of the first female professional Jai Alai player leads Jim to investigate the multi-million dollar gambling industry in Florida built around the 600-year old sport, and Jim's mother Joan arrives to join the dysfunctional reunion.

Monday, August 5th, 2013

10: Gallerinas

Jim investigates the death of a billionaire oil tycoon and art collector on the eve of Art Basel, Miami's international art show, while Callie's past may be putting her future at risk.

Monday, August 12th, 2013

11: Civil War

When a man is killed by a Civil War reenactor's sword, Jim must enter the fray to find which imaginary soldier committed a very real murder. Meanwhile Callie makes a tragic discovery at work, while Jim receives foreboding news for Callie and Jeff.

Monday, August 19th, 2013

12: Happy Trails

Jim gets roped into a long-standing family feud between Florida ranchers when a ranch hand turns up dead between the two family's properties. Someone from Callie's past visits her pleading for help at the worst possible time.

Monday, August 26th, 2013

13: Tin Cup

Jim gets called back to the golf course to catch the murderer of a golf hustler, but he's handicapped by a mad scramble to tie up loose ends for Callie and his future.