update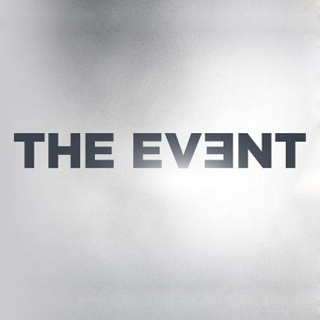 Season 0
Monday, September 20th, 2010

2: Full Length Trailer

Monday, February 28th, 2011

1: Recap Show

Two hour long broadcast: One hour recap and one hour new episode.
Season 1
Monday, September 20th, 2010

1: I Haven't Told You Everything

After his girlfriend mysteriously disappears from a cruise, Sean Walker discovers a conspiracy of global proportions.

Monday, September 27th, 2010

2: To Keep Us Safe

The president's staff grapples with a new reality; the conspiracy engulfs an FBI agent and a mercenary with questionable ties; a shadowy figure emerges with knowledge of the detainees.

Monday, October 4th, 2010

3: Protect Them from the Truth

The administration unveils a tough new strategy to force Sophia to reveal the detainees' plan; Vicky and Carter possess a crucial hostage.

Monday, October 11th, 2010

4: A Matter of Life and Death

The White House grapples with a mysterious biological threat. Their only hope is to crack Sophia during interrogation. Meanwhile, Vicky and Carter keep their hostage captive while they await further instructions. FBI Agent Collier, on her search for Leila, stumbles upon Vicky's secret life. Elsewhere, a powerful businessman, Dempsey with classified intelligence and ties to the White House, emerges from the shadows.

Monday, October 18th, 2010

5: Casualties of War

The CDC tries to identify the contagion and treat those infected as the biological threat intensifies; Simon asks Sophia to betray Thomas.

Monday, October 25th, 2010

6: Loyalty

Sean encounters a mysterious conspiracy theorist while looking for answers in Leila's home; Simon's allegiances are tested.

Monday, November 8th, 2010

7: I Know Who You Are

President Martinez orders Director of National Intelligence, Blake Sterling, to root out the mole from their staff, which causes Sterling to question his judgment of people close to him. Sophia reasserts her power over Thomas and the other detainees, and she prepares them for the next leg of their mission. Elsewhere, with the aid of Madeline, Sean continues his hunt for answers, all the while trying to stay one step ahead of the covert agents who trail him.

Monday, November 15th, 2010

8: For the Good of Our Country

President Martinez, furious about recent security failures, demands answers from Director of National Intelligence, Blake Sterling. When he doesn't receive the progress that he desires, Martinez decides to personally interrogate Michael Buchanan about his involvement in the assassination attempt. While Michael holds to his claim that he doesn't know who is involved, he inadvertently reveals incriminating evidence about someone deep inside the President's staff. Meanwhile, Dempsey dispatches Vicky on a new clandestine mission. And, elsewhere, Sean and Leila scramble to stay ahead of the covert ops that are trying to silence them and what they know.

Monday, November 22nd, 2010

9: Your World to Take

President Martinez reacts to the knowledge of who betrayed him within his administration. Meanwhile, after revealing her plan for the Sleepers' future, Sophia learns of dissension among her people. She sets a trap for the perpetrators and acts decisively to quell any future mutiny. Elsewhere, Sean and Leila try to unravel the mystery of Samantha's kidnapping, while evading Dempsey's nefarious clutches.

Monday, November 29th, 2010

10: Everything Will Change

Sophia's suspicions are confirmed when Thomas reveals a shocking new plan. Leila and Sean battle mercenaries while searching for Samantha.

Monday, March 7th, 2011

11: And Then There Were More

Martinez and his Chief of Staff order their intelligence departments to determine the nature of Thomas' message and who it was sent to. Meanwhile, Thomas launches a surprise attack, Alaskan Senator Catherine Lewis threatens to go on national television to alert the public to the enemy among them, and Sean and Leila get a fresh lead on Samantha's location.

Monday, March 7th, 2011

12: Inostranka

Meanwhile, newly appointed Alaskan Senator Catherine Lewis threatens to divulge information about the Mt. Inostranka detention facility on an episode of "HARDBALL with Chris Matthews." Elsewhere, Sean and Leila get a fresh lead on the whereabouts of Samantha, but it leads them to a dramatic turn in their lives. James Dempsey foresees that he and Sean will once again cross paths.

Monday, March 14th, 2011

13: Turnabout

President Martinez gets tougher with dealing with the cleanup of Thomas's breakout of 51 Inostranka detainees. Michael drops Lelia and Samantha off with a fellow alien family to go help Sophia stop Thomas. The 51 detainees and Thomas move into a suburban area, while Michael and Sophia detain one of them for questioning. Sean gets into a bar fight.

Monday, March 21st, 2011

14: A Message Back

Thomas summons Sophia, Diane Geller, and the other Sleepers to reveal the contents of the game-changing message he received. With newfound intensity, President Martinez confronts Vice President Ray Jarvis about his betrayal. Sean blackmails Vicky into helping him on a mission of vengeance. Elsewhere, Dempsey continues on his hunt for experimental subjects.

Monday, March 28th, 2011

15: Face Off

Negotiations for the release of the Sleepers begin after Sophia triggers a national disaster; Sean and Vicky continue their mission.

Monday, April 4th, 2011

16: You Bury Other Things Too

The Sleepers mourn their losses after negotiations are derailed; Sterling tries to test Simon's loyalties; President Martinez asks Sen. Lewis to find any remaining moles in the White House.

Monday, April 18th, 2011

17: Cut Off the Head

Vice President Jarvis vocalizes his lack of faith in President Martinez's leadership and agrees to meet with an adversary. Senator Catherine Lewis reports the findings of her surreptitious blood testing of the White House staff only to find one holdout, someone very close to the President. Sophia pushes forward in her search for a super weapon. And, after witnessing injustices within the Sleeper community, Leila begins to question where she belongs. Elsewhere, Sean and Vicky find whom they've been hunting for, but it may be too late.

Monday, April 25th, 2011

18: Strain

The White House is rocked by the sudden illness of one of their own, leaving Chief of Staff Peel and Sterling to investigate possible conspirators. Michael Buchanan comes to the aid of Leila, but it leaves them both at risk of Sophia's wrath. Across the globe in Russia, Sean and Vicky race to stop Sophia's weapon from being loaded onto a plane heading to the United States.

Monday, May 2nd, 2011

19: Us or Them

The White House grapples with the unfolding tragedy as Sterling continues the investigation into his primary suspect. Sophia manipulates the traitor inside the White House, confirming the suspicions of Chief of Staff Peel. Leila and Michael attempt to rescue Simon, but at tremendous personal risk. Elsewhere, Sean and Vicky try to identify Sophia's secret courier before it's too late.

Monday, May 9th, 2011

20: One Will Live, One Will Die

With doubt still surrounding the tragedy at the White House, Sterling encounters an unlikely ally in Simon, who risks his life to return with a possible antidote. Against the wishes of Chief of Staff Richard Peel, Jarvis authorizes an air strike to neutralize them. Meanwhile, Sophia continues on her diabolical plan to exterminate the human race, now with the help of an unwitting accomplice -- Leila

Monday, May 16th, 2011

21: The Beginning of the End

President Martinez makes a triumphant albeit shaky return to the White House, determined to punish the traitors who conspired against him. Sophia forges ahead with her plan, while battling a new enemy -- the guilt that has begun to plague her. Sean and Vicky form an impromptu team with Sterling and Simon in order to track down Sophia's headquarters and stop her before the destruction of all human life.

Monday, May 23rd, 2011

22: Arrival

The White House is gripped by a power struggle of historic proportions, pitting Martinez and Chief of Staff Peel against Jarvis and his secret ally, Sophia. Elsewhere, Sean, Vicky, Sterling, and Simon race to stop the dispersion points for the virus. Meanwhile, Leila fights for her life. But it all may be too late -- as the portal begins to open, sending tremors across the globe.