update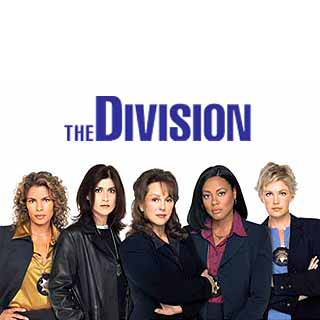 Season 1
Sunday, January 7th, 2001

1: Pilot

C.D. and new partner, Angela, come to blows during a homicide investigation; the clients of a notorious madame are mistakenly revealed; a sweat shop is busted; and Kate is dismayed when her 18-year-old daughter announces her engagement to her slacker boyfriend.

Sunday, January 7th, 2001

2: There but for Fortune

Jinny promises to protect an exotic dancer from her abusive boss; Angela persuades C.D. to locate the family of a murdered "John Doe"; and Magda chooses to practice tough love when dealing with her troubled sister.

Sunday, January 14th, 2001

3: Seduced and Abandoned

C.D. and Angela seek direction from Capt. McCafferty after the two detectives come to blows over the best way to solve a homicide case. Meanwhile, Jinny feels she is being punished when she is assigned to investigate the attempted murder of a dog.

Sunday, January 21st, 2001

4: Mother's Day

When a baby is taken during a carjacking, C.D. and Angela investigate a gang that may be responsible, Kate and Jinny question several carjackers, and Magda puts herself in the shoes of the distraught mother.

Sunday, January 28th, 2001

5: Forces of Deviance

Kate faces harsh criticism from the media, the community and her peers when she investigates the shooting of an unarmed man by two police officers. Meanwhile, C.D. suspects her husband is having an affair; and Jinny's bad habits catch up to her at work.

Sunday, February 11th, 2001

6: Secrets and Lies

Angela investigates her first homicide as the primary detective, and once again butts heads with C.D. Meanwhile, Magda helps a 16-year-old girl who swallowed 2 lbs. of cocaine; and an awkward encounter reveals Kate's secret affair to her daughter.

Sunday, February 18th, 2001

7: The Fear Factor

C.D. and Jinny investigate a rape case in which the victim was led into danger by someone she considered a friend. Meanwhile, Magda and Peter travel to Minnesota to apprehend a wanted murderer; and Angela feels pressure from her husband to start a family.

Sunday, February 25th, 2001

8: Don't Ask

The revelation that the murder victim at a college fraternity was gay leads Jinny's brother, Casey, to come out of the closet, a fact that doesn't sit well with his older brother. Meanwhile, C.D. and Angela look into a case of alleged elder abuse.

Sunday, March 4th, 2001

9: What Sharp Teeth You Have

A good cop goes bad when his marriage falls apart, and C.D. and Angela are caught in the crossfire. Meanwhile, while moonlighting at a gun show, Magda and Peter bust a dealer selling conversion kits; and Jinny tries to resist the advances of an amorous assistant district attorney.

Sunday, March 11th, 2001

10: Hero

Angela and C.D. investigate a string of unexplained murders at a local hospital. Meanwhile, Jinny and Magda look into the case of a missing teen boy who started a fire at his school; and Magda inadvertently puts her life on the line when she spends the night with Peter.

Sunday, March 18th, 2001

11: Absolution

Kate is compelled to review her first-ever homicide case when it is revealed that the wrong man may have been convicted. Meanwhile, Jinny and Magda investigate the baffling murder of an Asian man; and C.D.'s problems with her husband's infidelities come to a head.

Sunday, April 1st, 2001

12: Faces in the Crowd

Jinny is restricted to desk duty when a rookie cop is critically wounded by a bullet that was meant for her. Meanwhile, C.D. investigates the murder of a pizza delivery man in a picture-perfect suburb.

Sunday, April 8th, 2001

13: Partners in Crime

Kate butts heads with DA Reyes while dealing with heated community conflict surrounding an upcoming murder trial. Meanwhile, the gun used to kill C.D.'s former partner is used in a robbery, dredging up painful memories.

Sunday, April 15th, 2001

14: The Parent Trap

Magda and Jinny attempt to convince a spoiled teen girl accused of vehicular manslaughter to take responsibility for her actions when they learn her prominent lawyer father plans to lock her away in a mental institution. Meanwhile, Angela and C.D. come to a better understanding of each other during a stakeout; and Kate ruffles the feathers of her future son-in-law when she takes charge during her daughter's medical crisis.

Sunday, April 22nd, 2001

15: Deal with the Devil

A judge must defend himself against charges that he sexually harassed several women, including Magda. Meanwhile, C.D. comes under fire from Angela for withholding evidence in a murder investigation; and Kate tries to cope with her mother's Alzheimer's disease.

Sunday, April 29th, 2001

16: Obsessions

While investigating the murder of a suburban homemaker, Magda is driven to distraction by the sudden reemergence of her son's absentee father. Meanwhile, C.D. reveals the truth about her partner's death to Angela, putting their personal and professional relationship to the test.

Sunday, June 10th, 2001

17: The First Hit's Free, Baby

Magda goes undercover in a minimum-security prison in the hope of getting closer to a murder suspect. Meanwhile, C.D. and Angela get more than they bargain for when they take a documentary filmmaker on a ride-along; and Jinny's excessive drinking has both personal and professional repercussions.

Sunday, June 17th, 2001

18: Mothers and Daughters

An act of self-defense leads to accusations of police brutality when Angela accidentally kills a violent criminal; and a gang-related murder investigation brings Jinny and Magda to an unlikely suspect.

Sunday, June 24th, 2001

19: Redemption

Angela is plagued with legal woes as she investigates the attempted murder of a notorious ex-convict. Meanwhile, Magda and Jinny each have a heart-to-heart with the men in their lives.

Sunday, July 1st, 2001

20: High on the Hog

C.D. and Angela investigate the murder of a diamond broker; and Jinny inadvertently puts Magda in a life-and-death situation after a night of heavy drinking.

Sunday, July 22nd, 2001

21: Virgin Territory

Capt. McCafferty leads a manhunt for a serial killer. Meanwhile, Jinny ends up in jail after a night of drinking and asks Magda to bail her out.

Sunday, July 29th, 2001

22: Intervention

After listening to her family and friends voice their fears and concerns at an intervention secretly arranged by Magda, Jinny eventually breaks down and reveals what drives her to drink. Meanwhile, Gabe suggests that he and Magda should move in together.
Season 2
Sunday, January 6th, 2002

1: Spin Dry

Jenny is back from rehab.

Sunday, January 13th, 2002

2: Shelby

Kate works with Jinny and Magda as they investigate a powerful litigator who is suspected of killing a missing intern. However, the intern eventually reveals herself, alive and well, having planned the entire charade in order to bring down the womanizing politician. Nate and C.D. find out that thousands of dollars were stolen by a man who took the money to pay for his disabled son's medical bills.

Sunday, January 20th, 2002

3: This Thing Called Love

A woman talking on her cellphone hits a man, but suddenly the witness won't talk. A man is murdered and it looks like a homemade silencer was used. Magda is taken aback when her son notices her breasts.

Sunday, January 27th, 2002

4: Insult to the Body

A young woman's body is found dumped from an overpass. C.D. and Nate investigate. Jinny looks into a killing with no witnesses. Then his former employer confesses to Raina; unfortunately it's inadmissible. Magda and Jinny go hear Gabe play.

Sunday, February 10th, 2002

5: Forgive Me, Father

A woman is murdered in the local Catholic Church. Nate and C.D. investigate. Could it have been the parish priest? There's an arsonist running wild. The captain is visited by a woman who thinks she knows his identity, but she disappears before they can find out who it is. Jinny speaks to her old boyfriend trying to mend fences, but she isn't pleased with the result.

Sunday, February 17th, 2002

6: Journey

Magda and Jinnny try to help an elderly woman admit that she's a victim of spousal abuse. Meanwhile, Raina must face her painful past as she takes on a tough murder case that she mishandled a few months earlier when the killer kills again. Can she cut the mustard this time around?

Sunday, February 24th, 2002

7: A Priori

Jinny makes a split-second decision that could cost her her job. Ben blames Magda for Gabe's moving out and his rebellious behavior escalates until the unthinkable happens. C.D. and Nate investigate the death of a high school student whose parents saw a very different side of him than his peers.

Sunday, March 10th, 2002

8: Hide and Seek

Jinny and Magda try to solve the murder of a suburban mother who was going through a difficult divorce and fighting to get her toddler into an exclusive kindergarden. C.D. and Nate investigate the murder of an evil stalker. Kate's daughter returns for a visit and has several surprises in store.

Sunday, March 17th, 2002

9: Beyond the Grave

Help is needed to find a missing girl.

Sunday, March 31st, 2002

10: Angel Work

A former rock star is murdered; Jinny's experience with AA may help the case -- or violate the basic rules of AA. CD's divorce is almost final; she finds out her soon-to-be-ex husband is going to remarry immediately. Haysbert's ex-wife is under investigation for financial fraud and he asks Kate for help.

Sunday, April 7th, 2002

11: Keep Hope Alive

C.D. and Nate investigate a kidnapping. Raina tries to convince a young boy who witnessed a gang murder to testify. Jinny is uncomfortable with helping Magda plan her wedding.

Sunday, April 21st, 2002

12: Illusions

A friend of Kate fights to free an artist. Magda and Jinny deal with a twin who has been shot. Nate and CD investigate a computer theft at the house where Nate's developmentally challenged sister lives; she has great news: one of the other resident's has proposed to her.

Sunday, April 28th, 2002

13: Remembrance

A 12 year old girl goes to school with drugs.

Sunday, May 12th, 2002

14: Unfamiliar Territory

The murder Of a woman and ex-co workers is looked into.

Sunday, May 19th, 2002

15: Welcome Home

Jinny and Magda look into the death of a man. A decorated marine pilot is murdered; Nate and CD work with a marine JAG officer to investigate her death, but worry that the office isn't sharing everything she knows. Magda and Jinny look into the drug death of a teenage boy. Raina's new boyfriend reveals he's separated and has a child after they've been intimate; she isn't happy.

Sunday, June 2nd, 2002

16: Brave New World

Jinny & Magda look into the involvement of a judge in a woman's murder. Kate meets men through dating service at a restaurant where a handsome man is working.

Sunday, June 9th, 2002

17: Secrets, Lies, and Weddings

Before Magda's wedding a hair bandit must be caught.

Sunday, June 23rd, 2002

18: Farewell, My Lovelies

Jinny's Sponsor Goes off the Wagon. The Assistant to a private eve is dead.

Sunday, July 21st, 2002

19: Full Moon

Kate orders an ""all nighter"" to find a Serial Killer that Strikes on a full moon.

Sunday, July 28th, 2002

20: Long Day's Journey

Gabe And Magda deal with Ben's leukemia. Raina's commute is interrupted by a hijacking.

Sunday, August 4th, 2002

21: Before the Deluge (1)

Jinny learns of and meets her half sister for the first time. Magda and Gabe may have to donate bone marrow to save Ben's life. Ben wonders if he will die of Leukemia. Jinny is mad at her dad because of his other daughter. Kate's boss finds his name on a list.

Sunday, August 11th, 2002

22: Sweet Sorrow (2)

Jinny's Dad is hospitalized which brings the family together. Magda and Gabe are desperate to find a bone marrow donor for Ben as he is not responding to the treatments. Kate gets an offer from Louis that is too hard to pass up, and C.D. and Nate close in on the white supremacist killer terrorizing San Francisco.
Season 3
Sunday, January 5th, 2003

1: 'Til Death Do Us Part

C.D. and Nate search for a missing 7-year-old girl, who they believe was abducted from her bedroom. Meanwhile, sparks fly between Jinny and a fellow officer; Kate's boss puts his life on the line to protect her from a stray bullet; and Magda waits to hear if her sister is a bone-marrow match for Ben.

Sunday, January 12th, 2003

2: Oh, Mother Who Art Thou?

Jinny and Raina look for the murderer of a wealthy drug addict. Meanwhile, the arrival of C.D.'s mother stirs up some unhappy memories; and Ben's poor health begins to take a toll on Magda and Gabe's marriage.

Sunday, January 19th, 2003

3: Bewitched, Bothered & Bewildered

Jinny and Magda team up with C.D. and Nate to investigate a murdered woman's allegation that her best friend's boyfriend raped her. Meanwhile, Kate is caught between furthering her career and taking the next step in her relationship with Louis, while Raina deals with the breakup of her parents' marriage.

Sunday, February 2nd, 2003

4: Murder.Com

C.D. and Nate discover that a murdered college student was the unsuspecting star of a 24/7 behind-the-scenes Webcast; Jinny confronts the anniversary of her mother's suicide.

Sunday, February 16th, 2003

5: Testimonial

A turning point in solving the brutal rape of a deaf college student is reached when a professor comes to Kate with knowledge of a previous assault on another disabled woman. Meanwhile, Jinny and Magda look into several accusations of date rape committed by a smug frat boy. Intermixed with the story line are interviews with real-life rape victims.

Sunday, February 23rd, 2003

6: Cold Comfort

An undercover assignment has Nate reuniting with his old partner; and Raina works on the case of a 7-year-old girl struck by a hit-and-run driver.

Sunday, March 9th, 2003

7: Strangers

A stalking investigation becomes more complicated when the main suspect turns up dead. Meanwhile, Magda and Gabe decide to sell their home to help pay for Ben's medical bills; and Jinny's marriage to Jack becomes a sore point with her dad.

Sunday, March 16th, 2003

8: Cost of Freedom

The Inspectors look into the death of a mail-order bride. Meanwhile, Kate finds herself in a difficult situation while visiting her best friend, who is dying of cancer and uses medical marijuana, when she discovers a grow-op in the woman's backyard.

Sunday, March 30th, 2003

9: Cradle Will Rock

C.D. and Nate look into the case of a woman who claims her husband killed their first baby and believes he is going to kill their new baby, too. Meanwhile, Jinny decides to quit A.A.

Sunday, April 6th, 2003

10: Radioactive Spiders

C.D. and Nate investigate the murder of a lawyer with a client base of deadbeat dads; Jinny refuses to accept help with her addiction; and C.D. makes a dinner date with Nate---and Lily.

Sunday, April 13th, 2003

11: Rush to Judgment

Magda and Jinny look into the case of a single mother accused of child neglect by her ex-husband, her children's babysitter, and her own young son.

Sunday, April 20th, 2003

12: Misdirection

Magda puts her life on the line trying to nab the hired gun responsible for the murder of a prominent businessman; and Kate's supporters believe an image overhaul is required for her to win the Chief of Police position.

Sunday, May 4th, 2003

13: Rich Girl, Poor Girl

A teen girl from a wealthy family is kidnapped and held for ransom. Meanwhile, Magda confides in Jinny that she's unhappy in her marriage; and Jinny's police work begins to suffer as a result of her dependence on prescription drugs.

Sunday, May 11th, 2003

14: Wish You Were Here

A psychiatrist is accused of raping a woman afflicted with multiple-personality disorder; Magda's marriage to Gabe is threatened by her growing attraction for Jonah; and Jinny seeks comfort from drugs when her older police-officer brother is killed in the line of duty.

Sunday, May 18th, 2003

15: Baby, It's Cold Outside

Raina helps C.D. and Nate investigate the murder of a woman found dead outside of an AIDS hospice. Meanwhile, Magda and Jack help Jinny detox after she decides to quit her prescription drug addiction cold turkey.

Sunday, June 1st, 2003

16: Extreme Action Figures

Nate goes undercover as an assistant coach to investigate the death of a popular high-school football player found dead in a dumpster. Meanwhile, Jinny looks for help from a higher power as she tries to overcome her drug addiction.

Sunday, June 8th, 2003

17: Castaways

Kate finds herself in the middle of a political pickle after she accuses an advocate for the homeless of aiding and abetting a murderer; and Raina's search for her birth mother takes a surprising turn.

Sunday, June 15th, 2003

18: Body Double

Nate and C.D.'s investigation into the murder of a high-profile plastic surgeon's wife is made more complicated after evidence is stolen from the morgue. Meanwhile, Kate is informed on the outcome of her bid to be the new Chief of Police, and collapses in the division's squad room shortly thereafter.

Sunday, July 6th, 2003

19: Diagnosis

An ambulances rushes Capt. McCafferty to the hospital; the Inspectors investigate the shooting death of a woman who was murdered after joining an Internet dating service; and Magda insists that Jinny share her problems with a therapist.

Sunday, July 13th, 2003

20: Thus With a Kiss I Die

While Raina takes time off to care for Capt. McCafferty, the investigators try to determine whether two dead teens had a suicide pact. Meanwhile, Lily approaches C.D. for help planning Nate's surprise birthday party; and Magda remains uncertain about her future with Jonah.

Sunday, July 27th, 2003

21: Hearts and Minds (1)

The detectives search for three armed escaped convicts, a manhunt that's made more difficult by the fact they have a stickler for the rules as their new captain. Meanwhile, Kate continues to make strides in her recovery; Magda fears she is pregnant with Jonah's child; and Jinny's unexpectedly confronted with the possibility of Jack moving away to Tucson.

Sunday, August 3rd, 2003

22: Acts of Betrayal (2)

Jinny is assigned to desk duty during the continued manhunt for three escaped convicts; Raina tries to resist the charms of a pro-baseball player with a shady past; C.D. and Nate consider risking their partnership to pursue a romantic relationship; and Magda and Kate both deal with a tough decision concerning their love lives.
Season 4
Sunday, January 11th, 2004

1: Bite Me

A fresh recruit joins the ranks of the SFPD as the detectives investigate a fatal pit-bull attack. Meanwhile, Jinny wonders if enough time has passed since her split with Jack to even consider starting a new relationship with an attractive police sketch artist.

Sunday, January 18th, 2004

2: Skips & Stones

Jinny & Magda are trying to find burglar Grant coal train but they must deal with a bounty hunter who is also looking for the burglar. The methods used by the bounty hunter drive Jinny & Magda crazy. Kate fights to keep her Granddaughter from the surrogate mom that wants to adopt her.

Sunday, January 25th, 2004

3: What's Love Got to Do with It?

The inspectors work to solve a murder mystery involving a sex addict. Meanwhile, Jinny must defend shooting a fugitive when internal affairs launches a probe into the case; and Magda tries to save her marriage.

Sunday, February 8th, 2004

4: Play Ball

Raina has a possible conflict of interest in the case of a professional baseball player accused of rape when it is discovered that the individual being investigated is a close friend of her boyfriend.

Sunday, February 15th, 2004

5: A Death in the Family

Nate and Raina look into an apparent suicide at the assisted-living facility that houses his mentally disabled sister.

Sunday, February 22nd, 2004

6: That's Them

The DA is eager to apply the state law against hate crimes as the Inspectors look into the case of two gay men who were beaten after departing an AIDS benefit concert.

Sunday, March 7th, 2004

7: Rush for the Door

Jinny and Magda investigate a fire and stampede at a nighclub and discover that it may have been started to hide a murder.

Sunday, March 14th, 2004

8: Book of Memories

The daughter of a man who abused her as a child becomes the prime suspect when he turns up dead soon after the charges against him are dismissed.

Sunday, March 21st, 2004

9: It's the Real Thing

Nate and Raina investigate the wife of a wealthy businessman imprisoned for drug trafficking, whom they suspect of continuing to run his illegal business. Meanwhile, Jinny tells Hank that she's pregnant; and Nate begins an affair with a married woman.

Sunday, April 4th, 2004

10: The Fall of the House of Hayes

The investigation of a car-bombing death leads to a family plagued by greed. Meanwhile, Jinny feels pressured to make a commitment to Hank.

Sunday, April 11th, 2004

11: As I Was Going to St. Ives...

The investigation of a teen's kidnapping leads to a group of polygamists who may have murdered to keep their secret. Meanwhile, Magda and Gabe try to save their marriage.

Sunday, April 25th, 2004

12: Lost and Found

A woman's reunion with her family after nearly 20 years apart connects to the murder of a drug dealer. Meanwhile, Nate ends his affair with the married woman he's been dating.

Sunday, May 2nd, 2004

13: The Kids Are Alright

Magda goes undercover after a recovering drug addict kidnaps her child from a foster home, claiming her daughter was being abused.

Sunday, May 9th, 2004

14: Now I Lay Me Down to Sleep

An old case is re-opened after the surviving victim of a violent crime wakes up from a coma nine years later.

Sunday, May 16th, 2004

15: Acts of Desperation

With Kate's help, Reagan continues to try to find evidence to prove her son's innocence; and Stacy's friend asks for her help in locating his missing sisters.

Sunday, June 6th, 2004

16: The Box (1)

The Inspectors pursue a serial abductor, but the case gets personal when one of their own becomes the latest victim. Meanwhile, Stacy's former fiancé visits her and rekindles their romance.

Sunday, June 6th, 2004

17: Crawl Space (2)

Kate and her team are shocked to learn the surprising identity of the serial abductor who has taken Raina.

Sunday, June 13th, 2004

18: Baby, the Rain Must Fall

The Inspectors look into the cases and personal life of a DA who was brutally murdered. Meanwhile, Raina goes undercover as a prostitute and ends up getting arrested.

Sunday, June 20th, 2004

19: Hail, Hail, the Gang's All Here

The Inspectors believe they're in the middle of a gang war over drugs, but discover that a vigilante is at the center of the battle. Meanwhile, Stacy decides she wants to make a career change.

Sunday, June 27th, 2004

20: Be Careful What You Wish For

The Inspectors dig deep to try to solve the murder of a pregnant woman after the investigation clears her husband and new suspects keep popping up.

Monday, June 28th, 2004

21: Zero Tolerance (1)

The shooting of a high-school student and the murder of a teacher escalates into a takeover of the school by angry, armed students. Meanwhile, Jinny and Hank prepare for their wedding.

Monday, June 28th, 2004

22: Zero Tolerance (2) (aka Somewhere In America)

Kate and her team try to prevent disaster when the angry, armed students who have taken over the high school decide to take hostages, with Stacy being one of them.