update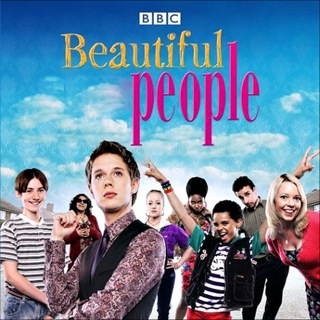 Season 0
not specified

1: Behind the Scenes

Interviews with the cast

not specified

2: Book Singing
Season 1
Monday, September 19th, 2005

7: Blow Up

Lynn is asked by Toby to submit a design for her company's fashion launch and asks Karen to model for her; Julian and Rona discuss their marriage; Sophie and Annabelle compete for a photography internship that is being judged by Gideon's father.

Monday, September 26th, 2005

8: Photo Finish

Karen escapes from her stalker, but returns home and is confronted about her drug use. Sophie must choose between Gideon and Nicky's invitation to a school formal. Finally Lynn's ex-husband comes to New York and demands that Karen and Sophie move back to New Mexico.

Monday, March 6th, 2006

9: Flashback to the Future

Daniel decides that he will fight for custody of Sophie. Meanwhile, Karen accepts some unpleasant assignments just so she can move up in the modeling world. As Lynn and Julian's relationship continues, it begins to takes to take it's toll on Sophie and Nicky. Also, Gideon sees Annabelle in a brand new light.

Monday, March 13th, 2006

10: It's All Uphill Here from Here

Not only is Lynn mad when she finds out Sophie is skipping school, but she gets even more upset when Sophie invites her father to Brighton's Parent Night and not her. Meanwhile, Karen gets a job working as an assistant to a famous photographer, thanks to Julian.

Monday, March 20th, 2006

11: A Tale of Two Parties

The Kerrs get to experience their first snowstorm in New York. This gives Lynn an opportunity to spend a romantic afternoon with Julian. Meanwhile, Karen finds an invitation at Ben's studio and uses it to sneak into party to meet some modeling agents.

Monday, March 27th, 2006

12: Das Boots

Lynn ends up facing a possible eviction after the building her apartment is in gets sold. She also has to deal with her upcoming custody battle with Daniel, which begins to take it's toll on Sophie, especially when she learns she might have to choose between her parents. Meanwhile, Karen finds out a secret about her new boyfriend.

Monday, April 3rd, 2006

13: Black Diamonds, White Lies

Lynn has to look for another financial backer for her and Maddy's new line. Soon she finds out that one of the potentials is the boyfriend of Karen. Sophie goes on the overnight field trip to the ski slopes to decompress from the custody battle and the departure of her boyfriend. Here she gets closer to Chris.

Monday, April 10th, 2006

14: Where Are We Now?

Lynn decides to date a younger man after much persuasion. Karen and Ben's relationship goes to another level after his car breaks down. Luke is wondering if the relationship is purely professional or not. Sophie and Chris share their first kiss during a tutoring session but tells her later that he isn't ready for any kind of relationship right now. Meanwhile, Annabelle celebrates her 16th birthday with The Veronicas playing in the background.

Monday, April 17th, 2006

15: Best Face Forward

Lynn becomes insecure about her new relationship between herself and Jeremy. Meanwhile, Karen competes for a spot in a national advertising campaign and gets tips from real-life supermodel Erin Wasson.

Monday, April 24th, 2006

16: And the Winner Is...

As Karen awaits the results of the modeling contest, Lynn takes control of the showcase. Sophie also tries to come to terms with Chris about his problem.

Thursday, October 2nd, 2008

1: How I Got My Vase

While at Kylie's, Simon steals one of Reba's dresses and tries it on back at home. Ashlene takes a Polaroid photo of him wearing it and threatens to show it to everyone unless he styles her hair to look like Heather Small's. Debbie finds the dress in the bin, assumes Reba is having an affair with Andy, and fights her in the street. Simon reveals that he took the dress. Debbie tries to quit drinking alcohol but starts again when Andy tells her she is boring when she is sober. Simon sees supposedly-vegan Hayley eating a burger and threatens to tell everyone. To keep him quiet, she gives him £30, which he spends on a vase that he has had his eye on for a long time.

Thursday, October 9th, 2008

2: How I Got My Nose

Simon Doonan now living in New York, remembers the time auditioning for the school play led to his mother being arrested for assault and the re-enactment of a famous horror film.

Thursday, October 16th, 2008

3: How I Got My Beads

Simon remembers his mother's experiments with the occult and his grandmother's return from a mental hospital, which saw her change rather radically from the nicest granny in the world. Featuring conjoined twins and a bingo caller.

Thursday, October 23rd, 2008

4: How I Got My Posh

Birthdays have never been easy for Simon, especially when the whole school finds out what he really really wants. Meanwhile Ashlene meets a flasher and Aunty Hayley feels loved and a whole lot more.

Thursday, October 30th, 2008

5: How I Got My Tongs

A trip to the hairdresser and a fabulous pair of shimmering golden hair tongs prompts Simon's decision to turn Kylie into Princess Diana.

Thursday, November 6th, 2008

6: How I Got My Globe

A new teacher arrives at school who really may be one of the Beautiful People. Can this really be true? Simon and Kylie finally try to leave Reading for ultra glamorous London. In New York older Simon gets homesick.
Season 2
Friday, November 13th, 2009

1: How I Got My Groom

Simon returns to Reading and recalls a school project that led to him unearthing a terrible secret about his parents' marriage and his sister revealing some devastating news.

Friday, November 20th, 2009

2: How I Got My Plumes

Debbie's millinery choices lead Simon to recall his visit to the 1998 Eurovision Song Contest, a very odd dinner with his parents' gaybours (gay neighbours) and a meeting with Dana International in a disabled toilet. Warning: contains euro-pop.

Friday, November 27th, 2009

3: How I Got My Water Feature

98 Ground Force is at its height and Simon feels a desperate need for a water feature. Meanwhile, the women of Melody Crescent feel a desperate need to 'sloshercise' with hunky training instructor Tiger. Elaine Paige makes a stunning appearance in Simon's imagination. Warning: contains showtunes.

Friday, December 4th, 2009

4: How I Got My Camp

The Doonans plan a holiday abroad but a plumbing disaster spoils everything. Meanwhile across the road, Kylie's father meets his match in the form of a snarling dog called Madonna. Warning: contains Bette Midler impersonations and a replica Eiffel Tower.

Friday, December 11th, 2009

5: How I Got My Turner

The Doonans go deep into the world of Brit Art when they meet rabble rouser Stacey Bile near the Kate Winslet memorial roundabout. This leads to several road accidents, imminent birth, blind ladies driving cars and the Turner Prize. Meanwhile, Aunty Hayley has set herself up as a telephone astrologer with one rather obsessive client, guest star .

Friday, December 18th, 2009

6: How I Got My Gash

Simon is plagued by school bullies and decides to leave home to be with The Beautiful People. But as usual, nothing goes according to plan. Debbie, convinced that she's destined for stardom, becomes the talk of Melody Crescent. As our favourite characters converge in the front room for Debbie's TV premiere, three questions remain: will Kylie ever get out of the closet? Who is Puff Daddy's daddy? And will Simon meet his match?