update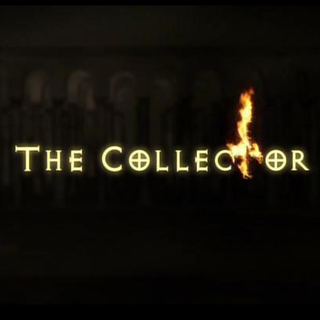 Season 1
not specified

14: 1348 AD

The chain of events leading up to Morgan's deal with the Devil, his time with Katrina, and ultimately his induction as the first collector are told for the first time in their entirety, as Morgan becomes overwhelmed by his memories of those fateful years.

Wednesday, June 2nd, 2004

1: The Rapper

After 650 years of collecting the souls of people who have made a deal with the Devil, Morgan Pym has had enough. He ask the Devil for the power to try to save his clients during their last 48 hours of life, by helping them atone for the evil that their deals have caused. But Morgan's client, a rap star, refuses to believe that his 10 years of fame and fortune are coming to a sudden end. Morgan struggles to convince the rapper to seek redemption before the clock runs out.

Wednesday, June 9th, 2004

2: The Prosecutor

Morgan Pym's client is prosecutor Carter Anderson, whose bargain with the Devil has allowed him to win all his cases for the last 10 years. Now, in the final days of his deal, Anderson's cases are falling apart, and one of the people he prosecuted may hold the key to his redemption.

Wednesday, June 16th, 2004

3: The Supermodel

In an attempt to discourage Morgan from trying to save souls, the Devil gives Morgan the name of Nicki Schillenberg, a supermodel who is so self-centred, egotistical, mean and vacuous that Morgan nearly abandons his mission. But as her final 48 hours begin to wind down, Nicki grows desperate, Morgan feels driven to try to help her.

Wednesday, June 23rd, 2004

4: The Ice Skater

When the Devil ponits out Morgan's new client, Morgan is horrified to discover that she's a 16 year old figure skater on her way to the Olympics...meaning the Devil must have made the deal with the girl when she was 6 years old. Morgan's first challenge is to convince the girl that she made a deal she doesn't even remember, before he can get her to seek redemption. And as they uncover the secrets of her past, they make even darker discoveries.

Wednesday, June 30th, 2004

5: The Photographer

When Morgan Pym finds Stuart Peterson, he is a broken man, so sunk in despair that he welcomes the end of his days on earth. Following the murder of his wife, Peterson made a deal to take extraordinary crime photos, but has failed in his goal of changing society, instead descending into a private Hell of always being on the scene for the misery of others. Following the trail of clues in Peterson's pictures, Morgan finds that the Devil has taken an unusual interest in this particular client.

Wednesday, July 7th, 2004

6: The Actuary

n a suspicious series of coincidences, Morgan comes into contact with his newest client, a statistician who has been using the Devil's powers to predict the exact lifespan, whereabouts and circumstances of others to help mobsters rub out the competition. As the coincidences continue to mount, Morgan comes to believe that the Devil is manipulating events, but his client is convinced that it's destiny -- and who's right will determine that fate of the client's soul.

Wednesday, July 14th, 2004

7: The Roboticist

Morgan's new client is a beautiful, brilliant young woman who is using her Devil-given powers to build a thinking robot that she hopes will improve mankind. But Morgan's efforts to save her are hampered by the continuing efforts of news reporter Jeri Slate to discover who Morgan is and what he's up to. Both Morgan and Jeri are in for big surprises as the Devil steps in to influence the course of events.

Wednesday, July 21st, 2004

8: The Medium

Medium Laura McKinney has spent the decade since making her deal trying to use her Devil-given powers to find the soul of her dead son. When Morgan contacts her, she refuses to seek redemption until she accomplishes her goal. Morgan tries to convince her that the deal was a sham, and that her powers aren't real, but discovers that Laura may hold the key to contacting his own lost love. Will Morgan have to give up his own dream in order to redeem Laura's soul?

Wednesday, July 28th, 2004

9: The Old Man

Morgan's client is Otis Hardwicke, an 80-year old man who made his deal with the Devil to have ten years of clean health. He made the deal because he had cancer and liver problems. He also can not get seriously injured.

Wednesday, August 4th, 2004

10: The Children's Book Writer

Morgan's new client, Edwin Yancy, turns out to be a sweet, gentle man who success has been in writing popular children's books. Morgan is puzzled by what harm Edwin could possibly have done, and his search is hampered by constant visions of death and violence from his past that he doesn't seem to be able to stop.

Wednesday, August 11th, 2004

11: The Yogi

Morgan's client is Ahneel Subramami, a yogi who made his deal with the Devil so that he could achieve enlightenment and pass it on to everyone. This succeeds too well when some of his students no longer fear death, and therefore commit suicide. Also, Morgan is left questioning his beliefs when Subramami tells him that only what he believes will happen.

Wednesday, August 18th, 2004

12: The Miniaturist

Morgan's client is Harvey Fenderman, who made a deal with the Devil to be able to create miniature landscapes and people. The Devil has caused Fenderman has recreate the village where Morgan and Katrina lived to cause pain for Morgan and sidetrack Morgan and Fenderman from finding Fenderman's redemption. Things get disturbing when Morgan finds that the Devil has given Fenderman the power to create living miniatures. One of the miniatures looks exactly like Katrina.

Wednesday, August 25th, 2004

13: Another Collector

Morgan's client is Escobar, a surgeon that once killed a man on the operating table, and asked the Devil for the powers to heal. For this case, Morgan is joined by Montreal Collector Sofia Marteau, a Collector who does not have the same deal as Morgan, and therefore is trying to track Escobar down to send him to Hell.
Season 2
Sunday, January 9th, 2005

1: The Cowboy

Morgan's client is a formerly rich CEO who swindled millions from investors; to escape the consequences he made a deal to become a cowboy in the Old West of his childhood fantasies, to which Morgan is transported after getting the client's name. But Morgan's efforts to save his client ultimately endanger him, and it looks like the man may die at the hands of a gunslinger before he achieves his redemption.

Sunday, January 16th, 2005

2: The UFOlogist

Morgan's client is a UFO buff obsessed with alien visitations to earth; so obsessed, in fact, that he willingly sold his soul for proof that aliens exist, and believes he's received it. Morgan thinks the Devil has cheated the client, by deluding him into believing in proof where none exists, but ultimately has to play along to get the man to seek redemption.

Sunday, January 23rd, 2005

3: The Dreamer

A young First Nations woman turns out to have sold her soul for a dreamcatcher that would stop the horrific nightmares that had driven to the brink of suicide, but they soon discover that the horror of her dreams seems to have spread to the Native community she left behind.

Sunday, January 30th, 2005

4: The Pharmacist

Morgan's client is a night shift pharmacist who sold her soul to be cured of the cancer that was about to kill her. But the Devil did something odd -- he gave her more of the cure than she needed for herself, facing her with a dilemma: should she try to cure others and risk exposure and an early trip to Hell?

Sunday, February 6th, 2005

5: The Tattoo Artist

Morgan's client is a tattoo artist who remembers making a deal 10 years earlier...but doesn't remember why. As they slowly uncover the secrets of his past, the client recovers his memories...and the pain that goes with them.

Sunday, February 13th, 2005

6: The Comic

Morgan's client sold his soul to be the most successful standup comedian in the world, and is on the brink of beginning a series of live comedy specials when Morgan interrupts him at the end of one of his remarkable improvisational acts at a local club. This starts a series of dominoes falling that will expose the client's bitter secrets.

Sunday, February 20th, 2005

7: The Campaign Manager

Morgan initially suspects his client of being a young, handsome, charming politician who seems to be on a straight course to the job of Prime Minister, but discovers that the deal was actually made by the power behind the throne: the candidate's campaign manager, a sharp, smart woman with a mysterious agenda. Morgan has to fight for the woman's attention as she struggles to win one last election.

Sunday, February 27th, 2005

8: The Mother

Morgan's client is a woman who sold her soul to be the perfect mother, for reasons that become clear as they uncover her past. As Morgan works to save her, Jeri Slate closes in on Morgan, and seems to be on the verge of uncovering his true identity.

Sunday, March 6th, 2005

9: The Tour Guide

Morgan is stumped when he researches his client's name and finds out that she died ten years earlier. That part of the mystery will be resolved when he meets another woman, a tour guide for a bus tour of Vancouver murder sites, but more secrets remain to be uncovered as he investigates his client's apparent death.

Sunday, March 13th, 2005

10: The Superhero

Morgan's client is a nobody, working in the bowels of the Vancouver Star as a copy editor, which leaves Morgan puzzled as to what he could possibly have bargained for. Turns out the client has a secret identity -- and secret tragedies to go with it.

Sunday, March 20th, 2005

11: The Ripper

This is the first episode that shows us Morgan during his centuries as a collector; we begin in London, September 1883, and Morgan is both unsurprised and eager to collect when the Devil tells him that his next client will be Jack the Ripper. What follows reveals a surprising truth behind the Ripper's legend.

Sunday, March 27th, 2005

12: The Historian

Morgan tries contacting his client, a history professor, but finds she mysteriously disappeared that morning. Upon trying to contact her, Morgan finds himself in the Mauthausen concentration camp in 1945, where he discovers that his client is a prisoner. Can Morgan save his client and return her to the present?

Sunday, April 3rd, 2005

13: Beginnings

"Beginnings" juxtaposes two stories: the Devil's initial training of Morgan as the first collector, and Morgan's memories of the beginning of his 10 years with Katrina. In the course of the episode we see the origin of the memories, both tender and troubling, that maintain Morgan's humanity even after Katrina's death, and also the Devil's nearly-successful first strike in snuffing out that humanity completely.
Season 3
Tuesday, January 10th, 2006

1: The Jockey

A jockey sold his soul in order to win every race he enters with his dead brothers race horse. Now Morgan must help him find who lost out on his deal.

Tuesday, January 17th, 2006

2: The Chef

Morgan uncovers the gruesome secrets behind a deal to be the world's best chef.

Tuesday, January 24th, 2006

3: The Customer Service Rep

Morgan's client spins him into an alternate reality where he's no longer a collector...which may doom the client's soul.

Tuesday, January 31st, 2006

4: The Vampire

Morgan has to help a girl who sold her soul to become a vampire. Maya is having problems with drugs again and Morgan. Taylor is wondering why Gabe is being mean to the Pollster.

Tuesday, February 7th, 2006

5: The VJ

A woman sold her soul to be free of her personal demons and now Morgan has to help her as they start coming back.

Tuesday, February 14th, 2006

6: The Farmer

A man sells his soul to save the family farm....and discovers his family may pay for it.

Tuesday, February 21st, 2006

7: The Junkie

Maya is getting her one month chip, Morgan and her brother is there as well as her sponsor who just happens to become the next person Morgan can help to redeem herself.

Tuesday, February 28th, 2006

8: The Watchmaker

This time Morgan gets no warning, suddenly his client, a watchmaker, appears in front of him and the time left is only 1.5 hours. How can Morgan help save this person in that short a period of time?

Tuesday, March 7th, 2006

9: The Person With AIDS

This time the clock is not ticking, the client does not have 48 hours left, it is a client who found out about the deal early and together with Morgan she tries to make amends.

Tuesday, March 14th, 2006

10: The Media Baron

Morgan's client is a media mogul who sold his soul to create a huge company. Who can have lost out when a world wide media company can have been the responsible party?

Tuesday, March 21st, 2006

11: The Spy

The Devil lets Morgan follow a client to Eastern Europe, where Morgan becomes entangled in espionage.

Tuesday, March 28th, 2006

12: The Alchemist

Morgan's client is a 17th century scientist who sold his soul for alchemy's greatest secrets.

Tuesday, April 4th, 2006

13: The Exorcist

A priest sells his soul to the Devil in return for the power to undo the Devil's work.