update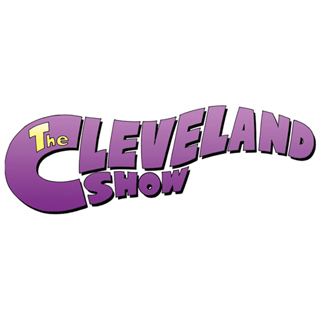 Season 0
not specified

3: Cleveland at Comic Con 2010

not specified

4: Cleveland at Comic Con 2010

not specified

5: Guest Star Showcase

Thursday, July 2nd, 2009

1: Pilot (Original)

Cleveland Brown moves with Cleveland, Jr. from Quahog, Rhode Island to his hometown of Stoolbend, Virginia to reunite with his high school girlfriend. This version has different dialogue from the version which finally aired on 27th September 2009.

Monday, December 7th, 2009

2: Get Your Hump On This Christmas

Bonus Music Video - Music Video featuring Cleveland Brown with Earth, Wind & Fire!
Season 1
Sunday, September 27th, 2009

1: Pilot

Cleveland Brown returns to his hometown with his high-school sweetheart.

Sunday, October 4th, 2009

2: Da Doggone Daddy-Daughter Dinner Dance

Cleveland, wanting to make his new stepdaughter like him more, asks her to accompany him to the school's father/daughter dance. All goes well until Cleveland has a mishap with the family pet and ruins his chance.

Sunday, October 11th, 2009

3: The One About Friends

Attempting to get Cleveland Jr more friends, Cleveland invites the neighbor kid over to the house. However, when he overstays his welcome, Cleveland has a rough time trying to get him to leave.

Sunday, October 18th, 2009

4: Birth of a Salesman

When Cleveland needs a new job, Tim hooks him up at Waterman Cable. However, when Cleveland becomes the top salesman, Tim is green with envy and wishes for bad things to happen to Cleveland. But when Cleveland comes up on some bad luck and misfortune, Tim has a change of heart.

Sunday, November 8th, 2009

5: Cleveland Jr.'s Cherry Bomb

After Cleveland has "the talk" with Roberta, Cleveland Jr. becomes scared and takes a vow of chastity. Meanwhile, Rallo becomes a church greeter.

Sunday, November 15th, 2009

6: Ladies' Night

Cleveland is upset when he finds out that Donna is still attending a single mothers' support group.

Sunday, November 22nd, 2009

7: A Brown Thanksgiving

Cleveland celebrates his first Thanksgiving with his new family and discovers a surprising secret about Donna's Auntie Momma.

Sunday, November 29th, 2009

8: From Bed to Worse

Cleveland and Donna are excited to have the house to themselves when Cleveland Jr. and Roberta go on a school trip to Washington, D.C., but a disgruntled Rallo will do whatever it takes to keep Cleveland and Donna apart. Meanwhile Roberta's partying gets out of control and Cleveland Jr. comes to her rescue.

Sunday, December 13th, 2009

9: A Cleveland Brown Christmas

When Cleveland fills in as Santa Claus at his office holiday party, he has one too many eggnogs and lets the truth slip about Rallo's father.

Sunday, January 3rd, 2010

10: Field of Streams

Cleveland visits his old high school and discovers there is no longer a baseball team; Cleveland tries to get Cleveland Jr. to play ball rather than joining the math club.

Sunday, January 10th, 2010

11: Love Rollercoaster

Ms. Eck encourages Roberta to change her appearance in an attempt to teach her an important lesson; Cleveland and the guys try to invent an infomercial product.

Sunday, January 31st, 2010

12: Our Gang

Coach Cleveland comes to the rescue of frustrated parents by taking a group of delinquent teens under his wing. With the help of Cleveland Jr., he creates a new club dubbed "The Crazy Eights," and hopes that it will keep the kids on the straight and narrow. However, he is soon mixed up in bad business, and only the "Crazy Eights" can help him out.

Sunday, February 14th, 2010

13: Buried Pleasure

When Holt confesses to Cleveland that he wishes he had a special someone in his life, Cleveland tries to set him up with cat-loving Jill; Cleveland Jr. and Rallo anticipate the birth of Rallo's pet fish.

Sunday, February 21st, 2010

14: The Curious Case of Jr. Working at the Stool

Roberta and Rallo have a surprise for Lacey, Roberta's wealthy rival. Meanwhile, Cleveland Junior learns responsibility while working at The Stool, but when he starts making changes to the guys' hangout, a feud erupts between father and son.

Sunday, March 21st, 2010

15: Once Upon a Tyne in New York

Cleveland and Donna go on an overdue honeymoon to New York City, however, Cleveland suggests bringing his friends from the Stool, much to Donna's chagrin, to help Coach McFall reunite with a woman from his past. Meanwhile, Roberta, Junior and Rallo stowaway on the trip.

Sunday, March 28th, 2010

16: The Brown Knight

Cleveland and Donna get mugged at an ATM and Cleveland gets shot, and the media makes it seem as if he was a hero. Meanwhile, Roberta convinces Rallo that she might be dying of a terrible disease and makes him do her bidding.

Sunday, April 11th, 2010

17: Gone With the Wind

When Cleveland is diagnosed with high cholesterol, Donna puts him on a new high-fiber diet, which causes an intestinal backlash. It may stink up the place, but Cleveland quickly realizes his gas might score him a few points in the Broken Stool's karaoke contest. Meanwhile, Quagmire pays a visit to Stoolbend to deliver Cleveland some upsetting news.

Sunday, May 2nd, 2010

18: Brotherly Love

Rallo gives Cleveland Jr. tips on how to woo the girl of his dreams; Cleveland Jr. challenges her boyfriend to a rap battle.

Sunday, May 9th, 2010

19: Brown History Month

Cleveland and Cleveland Jr. teach Donna and the kids their tradition of celebrating Black History Month. However, when Rallo learns about his heritage at school, he provokes Cleveland into a battle royale with neighbor, Lester.

Sunday, May 16th, 2010

20: Cleveland's Angels

After Cleveland gambles away Roberta's college fund, Kendra discovers that Cleveland was actually cheated out of his money and recruits Donna and Arianna for a "Cleveland's Angels" mission.

Sunday, May 23rd, 2010

21: You're the Best Man, Cleveland Brown

Cleveland finds out that Cleveland Jr. will inherit all of his ex-wife's belongings and that his parents, Cookie and Freight Train, plan to remarry. To add insult to injury, Freight Train dumps Cleveland as his best man in favor of Donna's ex-husband, Robert.
Season 2
Sunday, September 26th, 2010

1: Harder, Better, Faster, Browner

Cleveland takes a struggling rapper (Kanye West) under his wing and, together, they write and record a new hit single.

Sunday, October 3rd, 2010

2: Cleveland Live!

Cleveland and Donna try to celebrate their anniversary, but their kids, disruptive friends and Donna's ex-husband get in the way.

Sunday, October 10th, 2010

3: How Cleveland Got His Groove Back

After his confidence is shattered, Cleveland plans a family vacation to Africa.

Sunday, November 7th, 2010

4: It's the Great Pancake, Cleveland Brown

Cleveland Jr. cannot go trick-or-treating on Halloween because his father thinks he is too old; when Junior reinvents himself as a "cool kid," he gets picked on and becomes unhappy with his new persona.

Sunday, November 14th, 2010

5: Little Man on Campus

Coach Cleveland gets greedy to win the high school baseball state championship game and turns to cheating when his star pitcher goes out for the season.

Sunday, November 21st, 2010

6: Fat and Wet

Cleveland Jr. and Kendra, ashamed of their appearance in a swimsuit, feel left out of the fun when the family spends an afternoon in the pool and petition to pass a bill to grant equal rights for those who are overweight. Disgruntled by their defeat in the polls, Junior and Kendra flee to Wisconsin, a land where they feel more free and accepted, and Cleveland and Lester vow to bring them back to where they belong.

Sunday, November 28th, 2010

7: Another Bad Thanksgiving

The Brown family spends Thanksgiving in Las Vegas.

Sunday, December 5th, 2010

8: Murray Christmas

When Rallo's teacher forces him to spend the weekend at a retirement home to get to know the senior citizens during the holidays, he meets Murray, who teaches him about Hanukkah. In an attempt to rekindle Murray's holiday spirit, Rallo helps him escape, but when his new friend's health begins to suffer, Rallo has to bring Murray back to the home. Meanwhile, Cleveland trains for a boxing match against his bully of a father, Freight Train, which ends with some bumps and bruises.

Sunday, December 5th, 2010

9: Beer Walk!

Donna, frustrated by her husband's laziness on the weekends, nags Cleveland to help her around the house and to do something more with his life. To prove to Donna he can be as charitable as her, Cleveland recruits his buddies from Quahog and Stoolbend to participate in the First Annual Charity Beer Walk. When Donna gets injured at the event, Cleveland has to take over the housework.

Sunday, January 9th, 2011

10: Ain't Nothin' But Mutton Bustin'

At Donna's suggestion, Cleveland and Rallo start spending more time together; Cleveland Jr. becomes jealous of Rallo and Cleveland's new relationship.

Sunday, January 16th, 2011

11: How Do You Solve a Problem Like Roberta?

After Cleveland criticizes her parenting skills, Donna lets him deal with Roberta by himself; Cleveland lets Roberta throw a house party.

Sunday, January 23rd, 2011

12: Like a Boss

Tim becomes consumed with power after accepting a management position at Waterman Cable; Rallo uses the class pet turtle to play tricks on Cleveland Jr.

Sunday, February 13th, 2011

13: A Short Story and a Tall Tale

Cleveland and Donna celebrate Valentine's Day with a trip to Los Angeles after scoring courtside seats to the all-star basketball game. Caught up in the excitement, Cleveland gets rowdy and talks smack to the players from the sideline throughout the game. The basketball champs, feeling hurt, seek revenge by paying a surprise visit to Stoolbend and putting Cleveland in his place.

Sunday, February 20th, 2011

14: Terry Unmarried

Cleveland discovers a shocking secret about his wife & his best friend Terry. Meanwhile, Cleveland Jr. tries to get Rallo to break a nasty habit.

Sunday, March 6th, 2011

15: The Blue and the Grey and the Brown

After Cleveland fights to save the town's drive-in movie theater, his efforts to preserve the town's history is noticed by the Stoolbend Preservation Society and he is invited to attend a private dinner party at the home of the great-great-grandson of the town's founding father. While at the event, Cleveland learns of the town's legacy and decides to take back his beloved town.

Sunday, March 13th, 2011

16: The Way the Cookie Crumbles

When Cleveland sees all of his childhood possessions around town, he learns that his parents, Freight Train and Cookie, have been selling his stuff to get money after being scammed out of their life savings. Together, Cleveland, Freight Train and their friends get together to bring down the con man who targeted their family. Meanwhile, Rallo gets a toy Mr. Microphone and tries his hand at being a commentator, announcer and stand-up comic

Sunday, March 20th, 2011

17: To Live and Die in VA

When Lester invests in Cleveland's beer truck business and loses his life savings, he is so upset that he decides to take his own life - or does he? Meanwhile, Rallo is tired of getting his hair cut by his mom and opens his own barbershop in the kitchen.

Sunday, April 3rd, 2011

18: The Essence of Cleveland

When Cleveland is reunited with his former high school classmate, "Fatty Patty," who is now skinny, beautiful and still has a crush on Cleveland, Donna becomes extremely jealous and wary of Patty's motives for wanting to be friends with Cleveland. Patty turns out to be a little crazy, and after she tries to steal Cleveland's "essence," Donna goes on the hunt to stop her.

Sunday, April 10th, 2011

19: Ship'rect

Cleveland and his friends prepare to enter Stoolbend's annual boat race as a team, but when Cleveland's celebrity idol moves to town, Cleveland makes it priority to befriend him. And when his new pal invites him to join his boating team, Cleveland is forced to make a difficult decision. Meanwhile, Roberta gets wrapped up in her dreams of being a superstar

Sunday, April 17th, 2011

20: Back to Cool

When Cleveland Jr. bonds with Donna's ex-husband, Robert, Cleveland becomes jealous that Jr. thinks Robert is so much cooler than him. In order to prove how cool he is to his son, Cleveland challenges Robert to a "Coolympics" competition.

Sunday, May 8th, 2011

21: Your Show of Shows

When Rallo and his pals Bernard and Theodore perform in the school talent show, their rap about fiscal responsibility is not well-received by their classmates. Meanwhile, after Cleveland gets his own cable-access television show, the reviews are less than positive so he takes some tips from the most successful daytime talk shows that appeal to women.

Sunday, May 15th, 2011

22: Hot Cocoa Bang Bang

Cleveland takes the entire family to a comic convention in an attempt to sell his comic book, "Waderman." While there, Donna is horrified to find out that Robert Rodriguez is screening a Blaxploitation film that she starred in when she was younger. Meanwhile, Cleveland Jr., tired of Comic-Con being a playground for Hollywood to peddle their projects, gathers a band of geeks together to take the Con back to its true origins.
Season 3
Sunday, September 25th, 2011

1: BFFs

Cleveland's upset when Peter Griffin visits Stoolbend and doesn't look him up, so he decides to bond with other friends on a camping trip hosted by wrestler Ric Flair. It turns rowdy. Meanwhile, Donna wants to show that Rallo is as smart as the other kids in his class, so she forces him to enter a Quiz Bowl tournament.

Sunday, October 2nd, 2011

2: The Hurricane!

When a hurricane hits Stoolbend, the Brown-Tubbs family tries to salvage what's left of their blown-away vacation. Meanwhile, Cleveland Jr. makes a surprising religious declaration. Part 1 of the three-part crossover "Night of the Hurricane" with Family Guy (10x02 = Pt.2) and American Dad! (8x02 = Pt.3).

Sunday, October 30th, 2011

3: Nightmare on Grace Street

You know it's Halloween in Stoolbend when Donna makes Cleveland and Rallo spend the night in a haunted house. Meanwhile Cleveland's new friend goes on a murderous rampage and Roberta is stuck in a love triangle between a vampire and a werewolf in the all-new Halloween ExtravaGhoulza.

Sunday, November 20th, 2011

4: Skip Day

Cleveland is embarrassed when he learns that Cleveland Jr. was the only student to attend school on "skip day." Meanwhile, Rallo gets in a hit-and-run accident with Kendra and her scooter.

Sunday, November 27th, 2011

5: Yemen Party

When Donna joins a women's support group and starts to complain about how Cleveland treats her, Cleveland dresses up as a woman to infiltrate the group and show Donna how good her life really is. Meanwhile, Cleveland Jr. and Rallo join forces to stop the playground bully, Rodney.

Sunday, December 4th, 2011

6: Sex and the Biddy

When Rallo's elderly best friend Murray gets a new girlfriend named Hazel (guest voice Kathryn Joosten), Rallo realizes that Hazel is after Murray's money and tries to save him from making a costly mistake. Meanwhile, Donna tells Cleveland that he's too fat and needs to lose weight, so she signs him up for the gym. But instead of working out, Cleveland takes a lazy short-cut to achieve results

Sunday, December 11th, 2011

7: Die Semi-Hard

To help pass time while posing in a holiday nativity scene, Cleveland tells his family his own version of one of his favorite holiday stories, "Die Hard". In Cleveland's version, when Waterman Cable Company is taken hostage on Christmas Eve by a group of terrorists, including Tim the Bear, Lester, Federline & Kendra, a barefoot Cleveland – wearing a tank-top much like the one Bruce Willis wore in the movie – must endure window-shattering shoot-outs and fist fights with his friends to save his wig-wearing wife, Donna, in a parody of the greatest holiday-themed blockbuster movie ever told.

Sunday, January 8th, 2012

8: Y Tu Junior Tambien

When Junior starts dating a very attractive young lady, Cleveland gets green with envy and suspicious of her motives. When things start to get too serious between the two young lovers, Cleveland suspects that the young woman is using Junior to get a green card.

Sunday, January 29th, 2012

9: There Goes El Neighborhood

After getting into several cultural misunderstandings with his popular new Latina neighbor, Cleveland tries to make amends by showing her his knowledge of her culture but gets into a bind when he offers to babysit her son and then loses him.

Sunday, February 12th, 2012

10: Dancing with the Stools

Determined to claim the first place trophy at the annual "Dancing with the Stools" ballroom dance competition, Donna recruits Cleveland Jr. to be her partner. But their hopes of taking home the big prize miss a beat when Cleveland Jr. professes his love for Donna – just moments before their well-rehearsed routine. Meanwhile, Roberta babysits Rallo for a week, and learns that domestic responsibilities are not as easy as they seem.

Sunday, February 19th, 2012

11: Brown Magic

Excited to spend quality father-stepson bonding time with Rallo, Cleveland takes Rallo to his very first magic show, where they get hired to be the opening act. Thanks to Rallo's sharp wit in the role of the puppet, Cleveland and Rallo's ventriloquist act becomes a hit. As their act gets rave reviews by fans and ventriloquist critic Graham Kensington (guest voice Bryan Cranston), Rallo grows tired of Cleveland taking all the credit for their success. Not one to be taken for a dummy, Rallo proves that he is the heart of their comedic act.

Sunday, March 4th, 2012

12: 'Til Deaf

When Donna has a midlife crisis, Cleveland must come up with a clever way to sneak off with his buddies on a hunting trip without her finding out. But a hunting accident leaves Cleveland slightly deaf, and his scheme to agree to all of Donna's ideas backfires when she makes a drastic life change and decides to go back to school.

Sunday, March 11th, 2012

13: Das Shrimp Boot

Cleveland relies on energy supplements to keep himself awake in order to work overtime and earn enough vacation time to go on a Spring Break cruise with his family. But when his energy pill addiction forces him into rehab and his desperate attempt to escape to the cruise liner goes wrong, he finds himself held hostage by pirates threatening the safety of those aboard the ship, including his own family.

Sunday, March 18th, 2012

14: March Dadness

Rallo's viewing of Tim Gunn's reality show is interrupted when Cleveland decides to watch the college basketball tournament with Freight Train, but he quickly becomes frustrated when Freight Train enjoys spending quality bonding time with Cleveland Jr. instead. Once Cleveland learns the real reason behind Freight Train's cold attitude, he is determined to find a new father figure and goes head-to-head against his dad and Cleveland Jr. in the two-man golf tournament. Meanwhile, Rallo purchases a fancy sports car, but his speedy ride with his buddies takes a dangerous drive off-course.

Sunday, March 25th, 2012

15: The Men in Me

Cleveland is labeled "The Whitest Man in America" after he wins a dance competition for the chance to attend a pop sensation's concert. Unable to shake off his new reputation, Cleveland is determined to understand his roots and where he came from. Everything starts to make sense when he is reunited with his former nanny Barbara, a high class woman with a taste for refined culture. But even though Cleveland's nanny influenced many of his interests growing up, Cleveland finally learns that happiness comes from being comfortable in your own skin.

Sunday, April 1st, 2012

16: Frapp Attack!

Donna gets jealous of Cleveland getting too close to a female co-worker, then a music video made from his workplace shenanigans goes viral and attracts the attention of a big music producer. In the process, the producer get attracted to Donna, making Cleveland the jealous one.

Sunday, April 15th, 2012

17: American Prankster

One of Rallo's pranks goes too far and gets Cleveland Jr. kicked out of the scouts. So Cleveland takes matters into his own hands, and threatens to send Rallo to juvenile detention.

Sunday, April 29th, 2012

18: B.M.O.C.

While looking for a college for Roberta, Cleveland returns to his alma mater during Homecoming to relive the old days, but things don't go as he had planned when his former fraternity gives him the cold shoulder. Meanwhile Rallo helps Cleveland Junior sleep without his stuffed Tiger, Larry.

Sunday, April 29th, 2012

19: Jesus Walks

After Cleveland Junior falls for Vanessa (guest voice Fergie), a girl in the church choir, he volunteers for a church trip but gets called out by his friend Hunter (guest voice Criss). Meanwhile, Donna's ex-boyfriend returns home from Iraq only to discover she is married.

Sunday, May 6th, 2012

20: Flush of Genius

Cleveland Jr. loses respect for his father when Cleveland falls off the toilet and gets a concussion. Rallo is finally tall enough to ride his favorite roller coaster.

Sunday, May 13th, 2012

21: Mama Drama

A sad Mother's Day looms for Donna because she's estranged from her own mom, whom she hasn't seen in years, so Cleveland hires an actress to play her. But then he runs into Donna's real mother and makes one last effort to reunite them.

Sunday, May 20th, 2012

22: All You Can Eat

Season 3 finale: Roberta gives Jr. a makeover, and his new look gives him the confidence to approach a girl he has fancied. She mistakes him for a female, but that's not the end of their relationship. Meanwhile, Cleveland gets into a snack-food fight.
Season 4
Sunday, October 7th, 2012

1: Escape From Goochland

Cleveland and the gang head to their rival high school for an annual football game; Donna's sexy Halloween costume lands her in trouble with the police.

Sunday, November 4th, 2012

2: Menace II Secret Society

Cleveland confronts Kenny West about not sharing credit on the hit song they created together and discovers a secret hip-hop society; Cleveland Jr. starts a polka band.

Sunday, November 18th, 2012

3: A General Thanksgiving Episode

Holt uses Rallo to pick up women; Cleveland opens a pub at the airport; Holt and his father must help drunken Cleveland land the plane he is flying.

Sunday, November 25th, 2012

4: Turkey Pot Die

Cleveland takes Junior to a turkey farm to kill Thanksgiving dinner, but instead, they try to free the birds; Rallo and Donna build a parade float.

Sunday, December 2nd, 2012

5: A Vas Deferens Between Men and Women

When Donna decides she wants another baby, Cleveland realizes he must keep his vasectomy a secret; Rallo gets the lead role in a community production of "Annie."

Sunday, December 16th, 2012

6: 'Tis the Cleveland to Be Sorry

Cleveland pretends to be homeless when he discovers that the food served at a local shelter is better than it is at home; Roberta is hired to be a Christmas elf in a store owned by a man who makes Santa's helpers wear sexy outfits.

Sunday, January 13th, 2013

7: Hustle 'N' Bros

When Donna's ex-husband crashes Freight Train's birthday party, Freight Train decides to adopt him; Rallo and Junior track down lost dogs to collect the rewards.

Sunday, January 27th, 2013

8: The Wide World of The Cleveland Show

In a mob-style parody in Italy, Cleveland must pick Rallo or Cleveland Jr. as his successor; Cleveland Jr. insists on having a Quinceañera in Mexico; Cleveland builds a robot.

Sunday, February 10th, 2013

9: Here Comes the Bribe

Donna makes Cleveland go to marriage counseling after he messes up their wedding vow renewal; Junior's refrigerator breaks.

Sunday, February 17th, 2013

10: When a Man (or a Freight Train) Loves His Cookie

Cleveland's mom, Cookie, runs away with George Clinton and the P-Funk All-Stars; Cleveland Jr. engages in an elaborate fantasy at an office-supply store.

Sunday, March 3rd, 2013

12: Pins, Spins and Fins!

When Rallo starts getting a big head over his bowling prowess, Donna tells him little kids don't have skills; Cleveland, Lester, Holt and Terry try to spice up their friendship.

Sunday, March 3rd, 2013

11: Brownsized

Cleveland struggles to tell Donna that he took a severance offer and quit his job; Rallo finds a new man for Roberta.

Sunday, March 10th, 2013

13: A Rodent Like This

When Donna finds a rat in the house, she takes the kids and stays with her mother, but Cleveland forms an attachment to the creature; Rallo and Jr. play spies.

Sunday, March 17th, 2013

14: The Hangover Part Tubbs

Donna tries to keep Cleveland out of her campaign as she runs for a spot on the school board; Junior learns he is an incredible diver, but is afraid of wearing the school's uniform -- a tiny bathing suit.

Sunday, March 17th, 2013

15: California Dreamin' (All the Cleves Are Brown)

When the Browns move to Los Angeles, Cleveland pursues his dream of becoming a major league baseball scout; Donna and the kids become enamoured with L.A.'s glitzy lifestyle.

Sunday, April 7th, 2013

16: Who Done Did It?

After Arianna is rude to Donna, Cleveland seeks revenge by egging Arianna's house; when Cleveland starts seeking revenge on more people, things get out of hand and he's accused of a murder he did not commit.

Sunday, April 14th, 2013

17: Fist and the Furious

After Cleveland brings Dr. Fist into his group, he learns he has ties to the mob; Junior and Rallo open up a food truck.

Sunday, April 21st, 2013

18: Squirt's Honor

Donna makes Rallo sign up for the Freedom Squirts -- Stoolbend's version of the Boy Scouts; Donna and Cleveland win a romantic hotel getaway.

Sunday, April 28th, 2013

19: Grave Danger

During a weekend at Robert's apartment in East Stoolbend, Rallo befriends tough kids in the neighborhood; Cleveland and his friends enjoy spending time at the lush Stoolbend cemetery.

Sunday, May 5th, 2013

20: Of Lice and Men

A lice outbreak at school forces Rallo to cut his hair; Cleveland watches Freight Train and Cookie's house for a weekend.

Sunday, May 12th, 2013

21: Mr. & Mrs. Brown

Donna is unhappy when Cleveland and Cookie are mistaken for a couple; when Rallo steals a candy bar, he tries to pin the crime on Junior.

Sunday, May 19th, 2013

22: Crazy Train

When Freight Train invites Cleveland to the Lowrider Convention, Dr. Fist suggests the unexpected behavior may be the result of dementia.

Sunday, May 19th, 2013

23: Wheel! Of! Family!

Cleveland and Donna become overwhelmed with the kids' hectic schedules.