update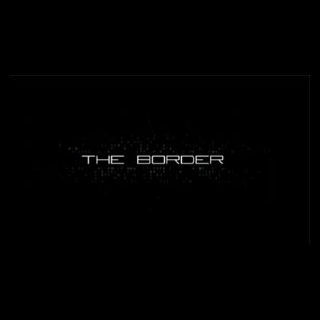 Season 1
Monday, January 7th, 2008

1: Pockets of Vulnerability

Major Mike Kessler and his Immigration and Customs Security (ICS) Squad arrest Tariq Haddad, a Syrian terrorist, at the Toronto airport. They also detain the man seated next to him, Nizar Karim. But is Karim really an accomplice or merely an innocent bystander? When CSIS sends Karim to Syria's infamous Tadmoor prison, Kessler vows to bring him home. (Note: This is the pilot episode, shot in October, 2006.)

Monday, January 14th, 2008

2: Gray Zone

Kessler and US Homeland Security Special Agent Bianca LaGarda intercept the smuggling of millions of dollars across the St. Lawrence River. Together, they must work with the Mohawk Police to uncover an Albanian money laundering operation at the reserve's new casino. ICS Agent Gray Jackson goes undercover as a gambler, but when a wild card from his past shows up, his luck runs out.

Monday, January 21st, 2008

3: Bodies on the Ground

A Rendition aircraft goes down in the town of St. Calais in Quebec with 3 Muslim terrorists attacking a local constable and seizing his vehicle with a Military police officer as a hostage after escaping from US Military custody, forcing Mike Kessler to hunt down the 3 men with Joint Task Force Two commandos sent in to capture them.

Monday, January 28th, 2008

4: Gross Deceptions

A dangerous Belgian arms dealer arranges the theft of anti-tank weapons from a Canadian military base – and they seem to be headed stateside. As they track the weapons, Kessler and LaGarda must contend with disgruntled ex-Airborne soldiers, a criminal mastermind who's three steps ahead of them, and the young truck driver caught in the middle.

Monday, February 4th, 2008

5: Compromising Positions

Kessler bows to pressure from ex-lover and Cabinet Minister Suzanne Fleischer to arrange the release of three illegal Russian strippers. The story is leaked to the press, and the Squad is exposed to ridicule. When the strippers' Russian boss turns up with a bullet in his head, Kessler unearths a conspiracy that mingles sex, blackmail, and political intrigue at the highest level.

Monday, February 11th, 2008

6: Physical Assets

Gray and Layla take down a human-trafficking operation in Vancouver, but the ring leader, Lo Hok-Yin, evades capture – with possible help from CSIS. As Slade struggles to stop a leak in ICS security, the team unearths the crime lord's grisly new business. And the bloody trail leads to an old adversary.

Monday, February 18th, 2008

7: Family Values

When Toronto hosts a U.N. conference on "Children in the Crossfire,"? ICS allows a movie star to enter Canada with her latest accoutrement – her adopted son Ali, a Darfur refugee with no papers or official passport. Then a man arrives from the Sudan, claiming to be Ali's father. A shocking chain of events follows, splitting the squad and exposing the boy's true identity.

Monday, February 25th, 2008

8: Enemy Contact

ICS and CSIS uncover plans for a major terrorist attack on Toronto. Kessler believes the key to preventing the attack may lie with an unlikely source – Sorrayya, a burqa-clad wife and mother. Can ICS manipulate a mother's love to find out crucial information? And what collateral damage is Kessler willing to risk to prevent catastrophe?

Monday, March 3rd, 2008

9: Restricted Access

A sailor jumps ship in Halifax harbour and tells a disturbing tale: the ship's captain, Ryan McKay, threw a Nigerian stowaway couple overboard to drown – and somewhere on the ship, their two children await a similar fate. But is the sailor telling the truth? Or simply getting even? As Kessler and Agent LaGarda search for the truth, Gray and Layla make a shocking discovery – a terrifying virus which threatens to turn the rusted freighter into a ghost ship.

Monday, March 10th, 2008

10: Normalizing Relations

A visiting Cuban official is marked for murder by an anti-Castro assassin, and it's up to ICS to stop it. Gray and Layla target the assassin's son – an up-and-coming boxer named Roberto Abrantes. Then Kessler and Slade discover another surprising family connection – between the visiting official and Agent Lagarda. Could ICS be tracking the wrong killer?

Monday, March 17th, 2008

11: Civil Disobedience

When his daughter Zoe is arrested during a protest at the border, Kessler is suspected of leaking classified information. With his career in peril, and forced to withdraw from the case, Kessler struggles to protect his daughter from nuclear saboteurs.

Monday, March 24th, 2008

12: Grave Concern

ICS intercepts a pedophile and finds an image of a kidnapped child on his hard drive. Her captor, a psychological sadist known only as Skinner, has managed to evade the law for over a year. Now time is running out. Skinner's "experiment"? is coming to a close – and he's selling his captive to the highest bidder.

Monday, March 31st, 2008

13: Blowback

When Kessler discovers a Croatian warlord living under Canadian protection, it brings back painful memories of the war in Bosnia – and the massacre he helped cover up. Unable to let it go, he prepares to sacrifice everything in the name of justice.
Season 2
Monday, September 29th, 2008

1: Stop Loss

Three American soldiers plunge into the Niagara River and swim to Canada. Deserters, refusing to return to Iraq under the U.S.'s "stop loss"? policy, they seek refugee status in Canada. Major Mike Kessler and his Immigration and Customs Security (ICS) Squad are forced to deal with the fallout -- from Canadian anti-war protestors to an incensed American four-star general. One of the soldiers has a psychotic breakdown forcing Major Kessler to face his worst nightmare.

Monday, October 6th, 2008

2: Target of Opportunity

An international assassin, Monita Persaud, turns up in downtown Toronto. Her target: a political cartoonist who has enraged the Muslim world. The ICS squad, with the help of US Homeland Security Special Agent Bianca LaGarda, tracks down Persaud, only to discover a more ominous conspiracy. It's what Monita Persaud doesn't know that poses the greatest threat -- to the life of one of the ICS squad.

Monday, October 13th, 2008

3: Floral Tribute

Shipments of poisoned African heroin are hitting the streets of Toronto. Junkies start dying from the toxic drugs and ICS must race to track down the smugglers. The investigation leads them to a Kenyan flower merchant, his troubled daughter, and a mysterious English woman named Abi Mitchell. As Kessler zeroes in on the African smugglers, Mitchell gives him much more that he bargained for.

Monday, October 20th, 2008

4: Nothing to Declare

In a small village straddling the Quebec/Vermont border, a U.S. fire truck is held too long at customs, allowing a Canadian house to burn down. Long-simmering tensions erupt among the residents. Moose and Layla travel to the divided town, and are forced to deal with spurned lovers, historic feuds, and the surprising emergence of a 60s era FLQ bomb-maker.

Monday, October 27th, 2008

5: Peak Oil

In southern Alberta, an eco-terrorist sabotages a pumping station, and cracks the mainframe of Westech Oil. Gray and Layla travel to Calgary, where they uncover an international corporate espionage scheme to disrupt the sale of groundbreaking oil extraction technology. Layla meets, and falls for, Jimmy Kosik, a hot "environmental consultant"?, but Gray discovers that Jimmy is not who he seems.

Monday, November 3rd, 2008

6: Prescriptive Measures

An American pop star collapses in New York City and her death is linked to a Canadian cancer medication, prescribed in Toronto and shipped across the border. An autopsy shows the medication to be a counterfeit. Kessler and LaGarda investigate the Canadian pharmaceutical company responsible, and its indignant CEO. Kessler discovers, LaGarda's interest in the phony drugs is much keener than she is letting on.

Monday, November 10th, 2008

7: Articles of Faith

In southern BC, a fundamentalist Christian sect is moving teenaged girls across the border, to serve as wives for their polygamist leaders. When a young Canadian border guard disappears, Gray and Maggie dive into the complicated, passionate and highly political world of the extreme religious sect. In the process, Gray encounters Liz Carver, a stunning American DHS agent and finds her impossible to resist.

Monday, November 17th, 2008

8: The Sweep

A media frenzy erupts when it's leaked that 41,000 illegal immigrants, all with deportation orders, have gone missing across Canada. As Minister Fleischer takes the heat, Kessler and his ICS squad swing into action, rounding up illegals: from Colombian drug lords to South Asian cyber-sweatshop workers. When Maggie encounters two young Filipino children, victims of human trafficking, she crosses the line, and becomes personally involved.

Monday, November 24th, 2008

9: Good Intentions

A former Canadian soldier, Tom Kelvin, freaks out in the customs hall at Pearson Airport. Moose tasers him, and Kelvin drops to the floor, dead. Amid the ensuing controversy, it's revealed that Kelvin was a drug mule, with a condom-full of heroin in his stomach, direct from Kandahar, Afghanistan. Kessler and Liz Carver investigate Kelvin's scheme. Is the Canadian military involved? Or the American private security firm that employed Kelvin? The answers come from a surprising source.

Monday, December 1st, 2008

10: Double Dealing

A Russian man is found frozen in a railway car. He turns out to be a former KGB agent with Russian mob connections. As ICS investigates, they travel from the high arctic, where African blood diamonds are being "laundered"? by Canadian mines, to an upscale New York City penthouse, where Layla encounters an old flame.

Monday, December 8th, 2008

11: Unacceptable Risk

MI-6 Agent Charlotte Bates escorts a Tamil gang member to Toronto for his son's life-saving surgery. In return, the man will testify, in a British court, against a leading terrorist. The neurosurgeon set to perform the boy's operation is killed and violence erupts in the city's Tamil community. Faced with an escalating gang war, Kessler must make an agonizing choice.

Monday, December 15th, 2008

12: Shifting Waters

With global warming, the Arctic has become navigable, and the race to claim it heats up. As a four-nation conference on the issue unfolds in Toronto, a faraway collision under the polar ice turns a group of Canadian sailors into bargaining chips. Kessler and ICS must find a way to broker a deal that saves the sailors without selling out Canada's future in the Arctic -- even if that means betraying personal bonds to U.S. Agent Carver, and British operative Charlotte Bates.

Monday, December 22nd, 2008

13: Going Dark

ICS discovers that toxic sludge is being trucked across the border and dumped in the Canadian wilderness. They follow a trail to a vicious criminal gang, who gain control over Gray and his father. As Gray struggles to save his father, he sets off a chain of events which bring about the season's shocking conclusion.
Season 3
Thursday, October 8th, 2009

1: The Dead

Kessler and Carver hover near death while Gray hunts down Layla's killers. A bloody highway shoot-out with the crime mob 'Ndrangheta has left Major Kessler and Agent Carver fighting for their lives. The Squad is forced to the sidelines, as Special Counsel Louise Tilden investigates the role of ICS in the much-publicized tragedy. Meanwhile, Gray, who has been suspended from duty, sets out to avenge the murders of Layla and his father Dougie.

Thursday, October 15th, 2009

2: Broken

Agent Bianca LaGarda escorts seventeen year-old Ali Jabir, a Canadian resident with ties to terrorists and just released from Guantanamo Bay, back to Canada. Kessler and ICS enter questionable moral territory as they use Ali as bait to capture notorious terrorist Nasim Mujab, Ali's childhood friend. Slade – assisted by CSIS agent and language expert Khalida Massi - uncovers an impending terrorist attack on Toronto. At the official inquiry into the 'Ndrangheta shoot-out, the future of ICS is at risk.

Thursday, October 22nd, 2009

3: Killer Debt

When wealthy philanthropist Benjamin Herzog is murdered, the prime suspect is his financial advisor Cyrus Church. Church has engineered a massive Ponzi scheme to defraud his investors of billions. Foreign operatives determined to recover stolen funds are also looking for Church. And complicating matters, Church's new trophy wife is Svetlana Karpov, a dead-sexy Russian stripper from Kessler's past. ICS's newest agent, Khalida Massi, finally gets a chance to prove herself in the field.

Thursday, October 29th, 2009

4: Hate Metal

Now back on active duty, DHS Agent Liz Carver tracks a murder suspect, the notorious white-supremacist Cole Thorpe, to Canada. Kessler assigns Gray to infiltrate Thorpe's British Columbia-based neo-Nazi operation. Carver still blames Gray for the 'Ndrangheta debacle and her own injuries. When Gray learns the neo-Nazis are planning a devastating act of racial terrorism, Carver must work with him to stop it.

Thursday, November 5th, 2009

5: Missing in Action

In Afghanistan to consult on border security, Kessler and a young DHS agent, Henry Masoud, are kidnapped and held for ransom. Kessler must calm a fearful Henry as they face torture and intimidation. Darnell and Carver join NATO's search and discover that General Zaki, their prime suspect, is also their best hope of getting Kessler and Masoud out alive.

Thursday, November 12th, 2009

6: Kiss and Cry

Kessler's daughter Zoe helps Yuan Dao, China's star figure skater, escape from the Chinese Secret Service. Dao claims to be a freedom activist who will face torture and execution if returned to China. Having fallen for the skater and his story, Zoe takes Dao to ICS, where Kessler faces political pressure to hand him over to the Chinese. Zoe and Dao escape again, this time from Kessler.

Thursday, November 19th, 2009

7: Bride Price

Khali becomes personally involved in the case of Mina Diwan, a strong-willed Indian 18-year-old who arrives in Canada looking for her "runaway groom". Using a false identity, Anwar Singh has married Mina in the Punjab and stolen her family's $50,000 dowry. Unwilling to return to her strict Indian family, Mina seeks out Canadian relatives to sponsor her for citizenship, but they too disapprove of Mina's modern ways. ICS learns that one of Anwar's previous brides is missing and presumed dead. When Mina goes missing, Khali and the Squad must race to save her.

Thursday, November 26th, 2009

8: Dark Ride

A snuff film is confiscated at the Maine-New Brunswick border, and Carver finds the body of the film's victim Stateside. ICS traces the video back to the vicious biker gang, Satans Guard. Maggie goes to the east coast to see her estranged daughter Kim whose boyfriend, a former member of the gang, is eager to inform on his former associates. Meanwhile, ICS learns of a cross-border serial killer – who has just set his sights on Kim.

Thursday, December 3rd, 2009

9: Dying Art

Kessler sends Khali and Darnell to Montreal to investigate claims that a celebrated golden Buddha was stolen and illegally imported to Canada. But the protestors – a Buddhist monk and an idealistic school teacher – turn out to be as mysterious as the Buddha's smile. Khali goes undercover to discover their true intentions.

Thursday, December 10th, 2009

10: Spoils of War

In a Toronto coffee-shop, an African refugee recognizes the brutal Congolese warlord who raped her and enslaved her son. As they struggle to keep the warlord behind bars, ICS uncovers a deadly conspiracy that links coltan smuggling in the Congo to a powerful multinational based in Canada. Hard-nosed politico Jack Hardacre takes over as Minister of Public Safety, and takes a strong dislike to Kessler. And rebuffed by Kessler, Charlotte takes solace elsewhere.

Thursday, January 7th, 2010

11: Credible Threat

The American President's upcoming visit to Canada has the ICS Squad on full alert. Working with DHS Agent Liz Carver and the Secret Service Advance Team, ICS sifts through hundreds of threats and uncovers an assassination plot by a Lebanese terrorist, working for the Iranian Revolutionary Guard. But as Slade digs deeper, he discovers the trail they've been following is an elaborate electronic smokescreen created by a sophisticated hacker. To make matters worse, an internal security leak means the real assassin is always one step ahead of the Squad.

Thursday, January 14th, 2010

12: No Refuge

A kingpin in Mexico's Los Zetas drug cartel is en route to Toronto to meet his new distributors – the ultraviolent street gang, MS-13. Ramon Esteban – the new flame of Kessler's ex-wife Terri – is a Mexican journalist whose articles on Los Zetas have put him on the cartel's hit list. When Kessler, Carver, and Gray attempt to transfer Ramon from Terri's shelter into protective custody, MS-13 launches an all-out attack. Kessler must fight back with an unlikely team of warriors.