update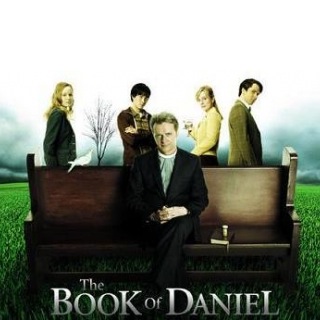 Season 0
not specified

1: Temptation (Deleted Scene)

not specified

3: Acceptance (Deleted Scene)

not specified

5: Assignation (Deleted Scene)

not specified

6: Withdrawl (Deleted Scene)

not specified

7: God's Will (Deleted Scene)
Season 1
not specified

8: Betrayal

In Easter weekend, Daniel suddenly faces supposedly buried brother-in-law Charlie Conlin, who explains he staged his death to escape the mob and Dan will be the scapegoat if his embezzlement goes wrong. Alas Jesse already stole Charlie's papers at Victoria's. At the Easter brunch, unamused siblings David and Adele discover Peter with both. Vic turns up dating closet-gay mobster Tony Vaporelli, so Congressional candidate Worthy leaves, after telling Judith he's leaving his wife. Daniel slowly realizes his dad and bishop Bea are a couple, technically adulterous. Peter's first love Josh turns up, reveals Peter dumped him and gets back on kissing terms, an unfortunate way for the bishop to find out he's gay. The bribery truth comes out. Adam gets news about Carolyn, whom her parents shield with lies.

Friday, January 6th, 2006

1: Temptation

Reverend Daniel Webster's problems begin when his daughter is arrested for possession of drugs and his brother-in-law goes missing, along with a substantial amount of the church funds.

Friday, January 6th, 2006

2: Forgiveness

In the second hour of this two hour premiere, Judith decides to confront Daniel about the fact that their sex life was discussed during one of Rev. Daniel's counseling sessions. Also, Peter endures an uncomfortable exchange during Sunday dinner when his grandfather Bishop Bertrum Webster grills him about his sexual preferences. Meanwhile, Adam's romance is in jeopardy when he falls out of his girlfriend Caroline's window and is quickly discovered on the hood of her father Roger's car.

Friday, January 13th, 2006

3: Acceptance

Daniel faces a tough decision regarding the stolen school funds and is confronted with criticism when he gets Father Frank and his Mob connections involved in the matter. Elsewhere, Judith asks her mother to remove her name from the deed to the Websters' home, and Grace is recognized for her talent as a manga artist.

Friday, January 20th, 2006

5: Assignation

The Webster Family is preparing for the groundbreaking ceremony today for The St. Barnabus School - a dream-come-true for Daniel. The only one who can't be found is Adam - who's decided to spend the day up at Queen's Cross visiting Caroline.

Friday, January 27th, 2006

6: Withdrawal

Unaired episode. Daniel wonders about his 'actual' conversations with Jezus, a sudden interruption and a little girl, which claims to have the same 'friend'. Adam is impatient to have little choice while in college, but enjoys his and Peter's research adviser Christine, a fellow ethnic Chinese. Alas, when he confides in her that Peter is gay, she effectively treats him differently. Yoda wins Grace's heart by converting her manga to DVD. Alas he takes Adam's courting advise painfully literally, which causes the brothers to fight. Judith gets in-law Worthy's support to re-enter politics.

Friday, February 3rd, 2006

7: God's Will

Unaired episode. Daniel final expects his father Bertram Webster to open St. Barnabas' school. He discovers mobster Tony Vaporelli is a closet gay, fearing to be burn in hell and be killed if outed. Peter's cover date Adele forces him to have sex in her aunt bishop Beatrice's car but fails to remove the condom wrapper. Adam has joined a mixed swimming team and dodges classes, so he can shower with Carolyn. They have sex in her boarding school in between classes, but he gets locked-out wearing boxers only. Daniel promises the tough parenting the incorrigible scamp desperately needs. Judith joins Worth's electoral campaign.

Friday, February 10th, 2006

4: Revelations

Bishop Beatrice Congreve meanly tells Daniel and Roger Paxton they are responsible for delivering 'her' school and dealing with the Vaporelli brothers. Peter finally gets a really 'gay' boys night with Adele's sexy brother David after Adam flippantly told his preference to Christine, whom he wrongly assumed to sleep with sneaky Adam. Violent gay-bashing scum attacks the brothers when Adam shouts loudly after Peter sneered his gear worked just fine on Adele too so badly Peter lands in hospital with possibly lasting injuries.