update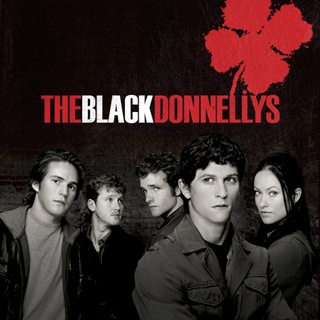 Season 0
Wednesday, May 2nd, 2007

1: Episode 2.5

This episode was released as an online only exclusive through NBC.com, which says that it was "deemed too intense for network TV." It was originally supposed to air between episodes 2 and 3.
Season 1
Monday, February 26th, 2007

1: Pilot

Jimmy's plan to help his brother Kevin out of gambling debt with a truckload of stolen designer shirts backfires, forcing the two to kidnap local mob boss Sal Minnetta's nephew Louie. When Sal's right-hand-man Nicky Cottero decides to take the matters into his own hands, it's up to Tommy, the brainy one of the Donnelly brothers, to choose between fighting for his family and life as an honest man.

Monday, March 5th, 2007

2: A Stone of the Heart

While Jimmy is sitting in a holding cell, Tommy and Kevin visit him without any remorse for what they did to avenge their brother and protect their family. After everything, Tommy decides that it's the time to confide his feelings for Jenny Reilly, which ultimately leads to more than friendship.To cover their back, the brothers dispose of the body. Meanwhile, Nicky Cottero seizes control of the Italian mob while the murder investigation begins.

Monday, March 5th, 2007

3: God Is a Comedian Playing to an Audience Afraid to Laugh

Tommy is visiting Jimmy in Jail but the visit turns quickly in a fight between both of them when Jimmy starts to think that Tommy doesn't want to help him. Meanwhile, Kevin goes after the witness who saw Jimmy stealing the truck full of shirts.

Monday, March 12th, 2007

4: The World Will Break Your Heart

Tommy is shocked that Kate asks him to host the murdered ringleader's wake at the Firecracker. But the brothers rapidly find out that they don't have enough alcohol to host the event. Kevin and Joey Ice-Cream must find lots of alcohol, and fast. Meanwhile, Jimmy puts himself and his brothers in a bad situation when, while under drugs, he appears to pay his respects to Huey's brother, Dokey.

Monday, March 19th, 2007

5: Lies

Joey Ice Cream meets his long-suffering prison counselor, Mr. Happy Harisson, who unlike his name suggests, is the world's biggest pessimist, getting more and more frustrated as Joey continues to tell lie after lie. When Tommy tries to cash out the rest of his tuition money, he is informed that someone has already canceled his tuition.

Monday, March 26th, 2007

6: Run Like Hell

Tommy is once again in trouble because of the actions of his brothers. Jimmy and Kevin's bookmaking action are putting everyone in jeopardy and tommy must fix the errors again. He must track down the money who is supposed to pay his friend Maxwell. Meanwhile, Kevin toss Louie Downtown's phone but he will need the help of Whitey, who helps him transfer the numbers.During the meantime, Jenny discovers that her father is in a bad shape because of a medical condition.

Monday, April 2nd, 2007

7: The Only Thing Sure

While Tommy and Kevin are collecting payments, Jimmy is painting the bar and tries to protect Sean from the business. Meanwhile, Kevin get a flashback from his childhood who makes him believe that he's truly lucky as a gambler and Jenny tries to watch over her ailing father while struggling to maintain the family's diner.

Monday, April 9th, 2007

8: In Each One a Savior

While Tommy helps a woman who wants to evict drug dealers from her building, he discovers that this simple thing is much more complicated then he thought. Meanwhile, Jimmy continues his attempts to take over the neighborhood and stoops to a new low when he demands payment from Jenny. In the meantime, Nicky finds out what really happened to Louie Downtown.

Monday, April 16th, 2007

9: All of Us Are in the Gutter

Tommy is finally able to do the only thing he wants to do, art. With the help of Kate, he gets a job at an art studio. But when he thinks he's now able to separate himself from the "business" of his family, he learns that it won't happen. Nicky, who decided not to kill Kevin, wants to use Louie Downtown's cell phone and offers a partnership to the Donnellys but will only deal with Tommy.

Monday, April 23rd, 2007

10: When the Door Opens

The loyalty of the brothers is put to the test and they have to kiss up to Dokey. Dokey puts them to the test, wanting them to clear an apartment building. The task proves more difficult then the boys thought it would be. Meanwhile things with Whitey come to a head.

Monday, April 30th, 2007

11: Wasn't That Enough?

In an effort to help save the diner from being repossessed by some mysterious person, Tommy searches for answers to find out who is buying up all the land in the area, and learns more about the circumstances of his fathers death.

Monday, May 7th, 2007

12: The Black Drop

Jimmy wants a bigger piece of the earnings and asks Dokey to do so, but first he must complete another job for him. Tommy, Kevin and Joey help reappraise Reilly's diner while at the same time, Tommy tries to find out who murdered his father. Jenny finds closure concerning her missing husband.

Monday, May 14th, 2007

13: Easy Is the Way

Tommy decides to leave town with his family fearing for their safety. Jenny finally deals with Samson while Nicky handles Alo for the last time. After much convincing, Jimmy decides to leave with his family. As the Donnellys, Joanie and Joey are about to leave, Dokey blocks them off and what ensures to be a bloody encounter.