update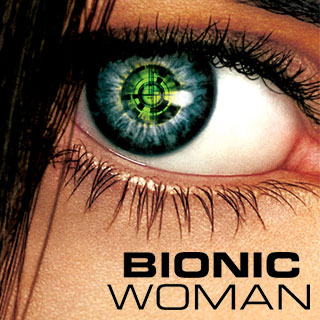 Season 0
not specified

1: Unaired Pilot
Season 1
Wednesday, September 26th, 2007

1: Pilot

Jaime Sommers is fatally injured in a car accident but saved when her boyfriend, Will Anthros, provides her with bionic implants. Now adjusting to greatly augmented speed, strength, and agility Jaime escapes the organization that provided the operation that saved her life, but is assaulted by Sarah Corvus, another recipient of bionic implants who has been attempting to kill Will. In a sub plot of the episode, Will's father Anthony Anthros escapes from prison.

Wednesday, October 3rd, 2007

2: Paradise Lost

Jaime continues to gradually adjust to her new bionic life - all while trying to maintain the normal aspects of her human life. She also befriends a stranger who appears to be very friendly and goes on her first mission.

Wednesday, October 10th, 2007

3: Sisterhood

Jaime's new mission entails the protecting of a contractor's daughter. At the same time, she ponders whether or not to help Sarah move past her personal demons.

Wednesday, October 17th, 2007

4: Faceoff

Jaime is sent on an assignment that requires her to rescue an American doctor who is working in Paraguay. While there, she discovers the truth about her life expectancy.

Wednesday, October 24th, 2007

5: The Education of Jaime Sommers

Jaime's new mission requires her to attend college posing as a British transfer student in order to investigate a professor suspected of illegal activities. However, her task becomes complicated when she falls for the teacher's assistant, who is also a suspect.

Wednesday, November 7th, 2007

6: The List

When a man plans to sell a list with names from both the Berkut Group and the CIA, the companies team up to catch him. Jaime and Tom are partnered for the mission in Paris, where they find themselves struggling to balance their flirting with the task at hand. Finally, Becca tries to impress a boy and gets arrested, prompting Jonas to bail her out.

Wednesday, November 14th, 2007

7: Trust Issues

Jaime and Antonio are sent to stop an assassination plot of a head of state on U.S. soil. Jaime runs into a problem though when she overhears a conversation between the assassin and Antonio, leading her to question whether or not she can trust Antonio anymore. Also, Jaime invites Tom over for dinner so he can meet Becca.

Wednesday, November 28th, 2007

8: Do Not Disturb

Jaime goes on a vacation with Becca at a spa resort, but things go awry when she's pulled into a deadly game with another guest at the resort.