update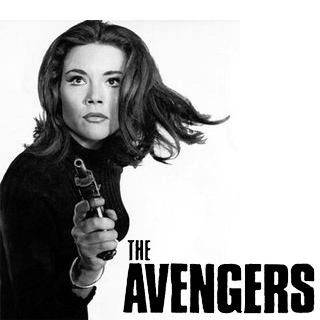 Season 0
not specified

1: Avenging The Avengers

Get the real story behind the sixties cult series in this definitive TV documentary, never before released in the US.

not specified

5: Must See TV - The Avengers

not specified

6: The Avengers Gale Force Honour Blackman Interview

not specified

7: Patrick Macnee and Honor Blackman - Kinky Boots (TOTP Video)

"Kinky Boots" is a 1960s song written by Herbert Kretzmer and David Lee, and recorded by Patrick Macnee and Honor Blackman, stars of the television series The Avengers. Add to Google Calendar"Kinky Boots" Kinky Boots - Avengers.jpg Cover of the 1990 CD reissue Single by Patrick MacNee and Honor Blackman Released February 1964 Format 7" single Genre Beat Length 1:37 Label Decca Records Songwriter(s) Herbert Kretzmer, David Lee The music was commissioned by Ned Sherrin for the satirical TV series That Was the Week That Was and used in a sequence featuring the titular footwear (then fashionable). Lyrics were later added for a recording by Macnee and Blackman, released by Decca in February 1964. The song was not initially a hit, but a 1990 re-release reached the top ten of the British Singles Chart in December of that year, after the song was promoted by BBC Radio One DJ Simon Mayo.[1] The single peaked at No.5 (on Deram records label KINKY 1) and remained on the chart for seven weeks.[2] Prior to this, in 1977, it was placed at No.22 in the "Bottom 30" of Kenny Everett's World's Worst Wireless Show.[3] The song is quite short: just one minute and thirty-seven seconds long.

not specified

8: The Avengers - Must See TV

ITV programme from 2005 presented by Joan Collins.

not specified

9: Legacy of Death

Steed comes into possession of a jewelled ornamental dagger, known as the Falcon. It is highly sought after because it will lead to the whereabouts of the world's most valuable black pearl. Unfortunately, everyone who has ever owned the dagger has met an untimely end. Steed and Miss King must find the pearl and break the sequence.

not specified

10: Noon-Doomsday

Having broken his leg, Steed is now convalescing in a private hospital, where he is visited by Miss King. However, she has been followed - by Gerald Kafka - the driven former head of Murder international. Thanks to Steed he was caught and sent to prison for seven years. Now he is released and swearing vengeance on the man who put him inside. His plan is that Steed will die at exactly twelve noon. With Steed incapacitated, it is down to Miss King to save the day.

not specified

11: Look - (Stop Me If You've Heard This One) But There Were These Two Fellers...

Directors of the Capitol Land and Development Company are being killed. They have the tender for the Cupid project, an underground government headquarters in the event of a nuclear war. Clues such as a red nose and a giant footprint lead the Avengers to a home for retired clowns, irate that the project will flatten a sainted variety theatre and with an agenda of their own.

not specified

12: Have Guns - Will Haggle

When three thousand army rifles are stolen Steed suspects the visiting Colonel Nsonga, who is planning a revolution in his home country in Africa. Actually a mercenary woman called Adriana has the guns, which she auctions off to the highest bidder. This turns out to be Nsonga and the chase leads to the grounds of Adriana's house where the arms are stored and due to be tested on a human target - Miss King!

not specified

13: They Keep Killing Steed

Enemy agent Arcos has invented a form of instant plastic surgery and he uses it to imprison Steed and create a double, who is sent to throw a spanner in the works at an important peace conference at a country house. Although Steed overpowers his jailer and escapes, Miss King still has to deal with the matter of more than one doppelganger for her colleague though none seem to survive for very long. Until Steed arrives she is assisted by a dashing blond German count.

not specified

14: The Interrogators

A foreign agent in the guise of a Colonel Mannering has found an ingenious method of extracting secret information from British agents.

not specified

15: The Rotters

Members of the Institue of Timber Technology have been killed to prevent them from standing in the way of a dastardly plot hatched by WormDoom Ltd, a pair of assassins who have perfected a chemical which destroys all kinds of wood and which they plan to release from pillar boxes around the country... unless Steed and Miss King can stop them.

not specified

16: Invasion of the Earthmen

Following up a clue found on a dead agent Steed and Miss King pose as a married couple ,enabling them to infiltrate the Alpha Academy, where they claim they wish to enrol their 'son'. The academy is run by Brigadier Brett and is supposedly for youngsters who possess super-intelligence but it is in reality a training ground for a force who seek not global but extra-terrestrial domination.

not specified

17: Killer

A succession of British agents have been killed in different ways but each one has been carefully wrapped in polythene before being dumped in a graveyard. With Miss King on her holidays Steed is joined by Lady Diana Forbes- Blakeney to investigate a sinister factory which houses the deadly computer REMAK - Remote Electro- Matic Agent Killer, which must be destroyed.

not specified

18: The Morning After

Having been rendered unconscious by knock-out gas in his pursuit of rogue agent Jimmy Merlin, Steed awakes to find that London is deserted and under martial law, headed by Brigadier Hansing. Under cover of a supposed evacuation, the Brigadier, incensed that he is to be retired from the army, has planted an atom bomb to destroy the capital. All Steed has to do is find it.

not specified

19: The Curious Case of the Countless Clues

With Miss King out of action nursing a broken ankle Steed goes it alone when Scotland Yard colleague Sir Arthur Doyle brings him in on a murder enquiry, with an abundance of clues, each one pointing to an illustrious suspect. In fact bogus cops Earle and Gardiner are operating a racket whereby they deliberately incriminate worthies as murder suspects and then blackmail them. Their latest target is Steed and his supposed victim is Miss King.

not specified

20: Wish You Were Here

A holiday resort has a strict "no check out" policy for certain guests, including Tara King, in this clever parody of Patrick McGoohan's "The Prisoner."

not specified

21: Love All

Responsible old government bureaucrats are suddenly falling madly in love with the homely office charwoman - and they can't wait to tell her all of their secrets.

not specified

22: Stay Tuned

With whole weeks missing from his life and evidence of actions that he simply cannot remember, Steed finds himself in an endless series of 'deja vu' situations. In reality he is slowly being hypnotised and the aim is to mesmerise him into killing 'Mother'.

not specified

23: Take Me to Your Leader

Steed and Tara follow a chain of couriers passing a sophisticated briefcase that's carrying a large payoff for an unidentified traitor within the government.

not specified

24: Fog

The Avengers must identify a modern day "Jack the Ripper," targeting members of an international disarmament conference.

not specified

25: Who Was That Man I Saw You With?

An ingenious mastermind makes Tara look like a traitor as part of a diabolical plot to start WW III.

not specified

26: Homicide and Old Lace

To celebrate his birthday 'Mother' goes to visit two elderly aunts to whom he tells a story from the Avengers' case files. It involves a criminal caper to steal art treasures. The treasures were to be held for safe keeping in an underground vault in the event of a national emergency but the criminals aimed to squirrel them away once in the vault. It is a hair colour changing story indeed.

not specified

27: Thingumajig

The vicar of a Norman church asks the Avengers' help when a team of archaeologists excavating a site underneath the church are all killed and their bodies rendered completely devoid of any energy. This is due to a little black box which sends out deadly charges of electricity. Furthermore its charges are nurturing a race of thingumajigs, pure energy creatures which will eat anything and must be stopped before they do great harm.

not specified

28: My Wildest Dream

Following a tip-off Steed and Miss King are present when a member of the Acme Precision Combine is stabbed, seemingly by a sleep-walker who has no recollection of the murder. This leads the Avengers to a clinic run by Dr. A. Jaeger who may or may not be programming deadly sleep-walkers.

not specified

29: Requiem

Coming home from a costume party Miranda Loxton witnessed a killing by a member of Murder International and Steed is assigned to protect her until she gives evidence at the trial. Only Miss King knows that he has taken her to a boyhood haunt but then she is caught and wakes up in a sinister hospital where she is pumped for information about Miranda's hideaway.

not specified

30: Take-Over

Three men and a woman called Circe politely call on the country home of Steed's friends, married couple Bill and Laura Bassett. Unfortunately their visit turns sinister as they plan to implant explosives into the throats of the couple and send them off to destroy a nearby peace conference. Happily for the Bassetts - and the conference - Steed is coming to visit for the weekend, and he knows what to do.

not specified

31: Pandora

Miss King is abducted whilst visiting an antique shop and wakes up in a room beautifully furnished in a style from fifty years earlier. She is addressed as Pandora. Steed follows a lead which takes him to retired World War One agent Lasindell, the love of whose life was called Pandora and bore a strong resemblance to Miss King. It is a plot by his greedy relations to make him divulge the location of his fortune or else Pandora, alias Miss King, comes to harm.

not specified

32: Get-A-Way!

Three captured Russian spies are being held at the seemingly escape-proof Oldhill Monastery, but two of them do manage to escape, simply by making themselves seem invisible, thanks to the contents of a bottle of Lizard vodka. They both succeed in eliminating their chosen victim. The third one is about to make his getaway. And his mark is Steed.

not specified

33: Bizarre

Found wandering in a snowy field Helen Pritchard claims to have seen a man who was supposed to have been a corpse but was very much alive. This leads Steed to investigate the Happy Meadows funeral parlour and the cheery Mr. Bagpipes Happychap. Unfortunately the undertakers seem unable to keep their 'stiffs' from walking and Steed has to arrange his own funeral in order to find out more, though ultimately he and Miss King do get a send-off that is out of this world!

not specified

4: Avengers Revisted

Saturday, October 2nd, 1965

2: The 'Chess Board' Introduction

When The Avengers was bought by the ABC network in the United States in 1966, network executives were concerned that the audience might not take to the show if it didn't understand the characters, so they commissioned a short introductory sequence to fill in the perceived gap. The sequence was only ever broadcast in the USA, so when Canal+ remastered the episodes, it was omitted from the DVDs produced for the US market. A&E and Canal+ were surprised at the uproar this caused, so when the Emma Peel episodes were repackaged after the Ian Hendry episodes came to light, it was included as a feature on the disc.

Sunday, March 27th, 1966

3: The Strange Case of the Missing Corpse

Filmed on the set of Honey for the Prince, this three-minute advertisement for the US market announced that "The Avengers" were switching to colour film - a move entirely motivated by the sale to America as Britain still broadcast in black & white. This is the only time we see Emma Peel in that tight leather catsuit with the zips in colour, and it's revealed to be a deep mahogany instead of the black everyone always assumed it was.
Season 1
Saturday, January 7th, 1961

1: Hot Snow

Following the death of his fiancee Peggy at the hands of heroin smugglers, Dr David Keel vows to track down the killers and avenge his lost love. He is aided in his quest by a mysterious stranger, John Steed.

Saturday, January 14th, 1961

2: Brought to Book

Steed has infiltrated a gang, led by Mason, which is implicated in Peggy's murder. Steed asks Keel to establish contact with a rival gang, and the doctor discovers that Vance's hitman, Spicer, has been sent to kill Steed.

Saturday, January 21st, 1961

3: Square Root of Evil

Steed impersonates Riordan, a forger soon to be released from prison, and gains the trust of gang-leader Hooper. Things seem to be going well until Hooper's second-in-command, known as the Cardinal, announces that Riordan's girlfriend is outside waiting to see him.

Saturday, January 28th, 1961

4: Nightmare

Keel receives a 'phone call from one of his patients, and ends up assuming the identity of her missing husband, a scientist engaged in secret research. Shot in the chest, Keel needs a minor operation - but the anaesthetist has tampered with the oxygen.

Saturday, February 4th, 1961

5: Crescent Moon

A young girl, Carmelite Mendoza, has been kidnapped from a Caribbean island, but Steed suspects a political motive. His suspicions are confirmed when Vasco, the Mendoza family retainer, is observed killing the original kidnapper and abducting the girl himself.

Saturday, February 11th, 1961

6: Girl on the Trapeze

Keel, reviving a young woman who has jumped into the Thames, is led to the Radeck State Circus, where the trapeze girl is guarded, her face covered by bandages because of an accident. The 'trapeze girl'proves to be the daughter of a defecting scientist, who will be used to force her father to return home. When Keel discovers this, he and Carol are captured by Zibbo the Clown, who will shoot Carol if the police investigation is not called off.

Saturday, February 18th, 1961

7: Diamond Cut Diamond

Steed, attempting to break a gang of international diamond smugglers, is living in a bungalow near Heathrow Airport which was once owned by a suicide whom One-Ten suspects of involvement. Steed awakens one morning somewhat the worse for drink, when a phone call advises him to check the morning paper; the police are tracking a hit-and-run driver. Steed checks his car. It is damaged, and the front is covered with dried blood.

Saturday, February 25th, 1961

8: The Radioactive Man

Dr Keel is asked to help in the search for a man who has picked up a radioactive isotope, not knowing that it will quickly kill him and harm anyone else he comes into contact with. But Marko, fearing that the police want to find him because of his forged passport, has already gone into hiding.

Saturday, March 4th, 1961

9: Ashes of Roses

Steed, investigating a number of probable arson cases, is led to the hairdressing salon of Olive and Jacques Beronne. He asks Keel to let Carol investigate the salon, but after she enters, there is an explosion from within

Saturday, March 18th, 1961

10: Hunt the Man Down

Frank Preston is released from prison and is intent on reclaiming the hidden proceeds of his robbery. So is Steed, who has been ordered to follow the man. So are a couple of thugs, who kidnap Carol. So is Preston's scheming wife, eager to get her hands on the one hundred thousand pounds hidden somewhere in the sewers.

Saturday, April 1st, 1961

11: Please Don't Feed the Animals

Steed trails a blackmailed civil servant to Brinkley House, a private zoo, only to observe the man throwing a package of money into the reptile pit. The package soon vanishes. The man is then ordered to steal a top secret file.

Saturday, April 15th, 1961

12: Dance with Death

Dr. Keel resuscitates Elaine Bateman, the owner of a ballroom dancing school who has narrowly survived a murder attempt by gassing. When he returns to the school after dropping his scarf, he is arrested. His scarf has been used to strangle the woman.

Saturday, April 29th, 1961

13: One for the Mortuary

When Keel attends a health conference in Geneva he is unaware that he is carrying, in microdot form, a vital new medical formula - unaware, that is, until he is arrested for murder.

Saturday, May 13th, 1961

14: The Springers

Steed is trying to track down the organisers of a group who offer to spring any convict - even the dangerous ones - from prison if they're paid the right money. Keel impersonates a prisoner, and the trail seems to lead to a girl's finishing school.

Saturday, May 27th, 1961

15: The Frighteners

To stop his daughter seeing suspected conman Jeremy de Willoughby, Sir Thomas Waller has hired arch-criminal the Deacon to 'put the frighteners on'. Steed is on the trail of the Deacon and, with the aid of Dr. Keel, stops two thugs from seriously wounding de Willoughby. They set a trap for the Deacon and the lovers.

Saturday, June 10th, 1961

16: The Yellow Needle

After an unsuccessful murder attempt against Sir Wilberforce Lungi, Steed asks Keel, an old friend of the pro-Western African leader, to investigate Lungi's secretary, Jacquetta Brown. Meanwhile, Steed flies to Africa to meet Lungi's tribalist rival, Shebro.

Saturday, June 24th, 1961

17: Death on the Slipway

An agent has been killed at the secret dockyard where submarines are built. Steed investigates, and finds that a foreign spy has been arranging 'accidents' for him.

Saturday, July 8th, 1961

18: Double Danger

Keel, called to deal with a man seriously injured by an accident, quickly discovers that the man is suffering from gunshot wounds, and that he may be implicated in a recent diamond robbery.

Saturday, July 22nd, 1961

19: Toy Trap

Keel is asked by the improbably named Bunty to help her find her missing friend. What is the connection between the department store where the women work and a call-girl racket?

Saturday, August 5th, 1961

20: Tunnel of Fear

Top-secret information is finding its way into the wrong hands, and the source seems to be a south coast fairground. Steed succeeds in getting hypnotised and winds up in the ghost-train tunnel. With frightening results, of course.

Saturday, August 19th, 1961

21: The Far Distant Dead

Dr Keel, treating the victims of a cyclone struck Mexican village, uncovers a number of food-poisonings; emergency cooking oil is, in fact, hydraulic fluid.

Saturday, September 2nd, 1961

22: Kill the King

A visit to London to sign an oil treaty from a monarch whose life is under threat brings Steed and Keel into the world of dissidents and assassinations.

Saturday, December 9th, 1961

23: Dead of Winter

The discovery of the body of Schneider, a wanted Nazi war criminal, deep-frozen in a consignment of meat at London docks brings Steed and Keel into the shadowy world of Phoenix, a new and terrifying Fascist party in Britain.

Saturday, December 16th, 1961

24: The Deadly Air

An experimental vaccine is stolen, and the subsequent test proves deadly. Steed and Keel, suspecting that the human 'guinea pig' did not die directly from the vaccine, volunteer to be the next subjects.

Saturday, December 23rd, 1961

25: A Change of Bait

An unusual and sprawling tale of heart disease, industrial unrest, and a consignment of rotten bananas.

Saturday, December 30th, 1961

26: Dragonsfield

How has a research centre developing radiation-proof material managed to irradiate one of its scientists? Once more, Steed submits himself to scientific testing.
Season 2
Saturday, September 29th, 1962

1: Mr Teddy Bear

A man is murdered whilst being interviewed on live television. one-Ten is sure that it is the work of the ruthless assassin Mr Teddy Bear, and he asks Cathy Gale to trap the man - by arranging for him to murder Steed.

Saturday, October 6th, 1962

2: Propellant 23

At Marseilles airport, Steed and Cathy find the courier they were due to meet dead. His sample of new liquid rocket fuel has been taken. Facing an array of enemy agents, the duo must recover the flask of Propellant 23.

Saturday, October 13th, 1962

3: The Decapod

Borb, the president of the Balkan Republic, is visiting London to sign a military deal. His private secretary is killed by a masked wrestler, the Decapod. Steed is assigned to augment the president's bodyguards, but the wrestler continues to kill those close to Borb.

Saturday, October 20th, 1962

4: Bullseye

Shareholders in Anderson's, a small-arms manufacturers, are being killed one by one whilst a tycoon plans a take-over. Rifles and other weapons, possibly manufactured by Anderson's, are being smuggled into Africa. Cathy Gale joins the board with a 20 per cent share in order to investigate.

Saturday, October 27th, 1962

5: Mission to Montreal

A film star's stand-in is murdered, and microfilm of North American early warning systems has been stolen. The film star, despite an aversion to travelling by sea, proceeds to Montreal on a luxury liner. In an attempt to find the mocrofilm Dr King is assigned as her personal doctor, and Steed goes under cover as a steward.

Saturday, November 3rd, 1962

6: The Removal Men

Steed is trying to infiltrate a group of assassins currently based in the South of France. He robs the leader of some jewellery in order to impress him, then waits for them in the local club. It just so happens that Venus Smith is singing there.

Saturday, November 10th, 1962

7: The Mauritius Penny

The owner of a stamp shop is murdered when excitedly talking on the phone to a contact about the rare Mauritius Penny that has turned up on a list. Cathy Gale applies for a job in the shop, and she and Steed witness another murder in an auction room.

Saturday, November 17th, 1962

8: Death of a Great Dane

A man involved in a car crash is found to have fifty thousand pounds worth of diamonds in his stomach. Steed investigates the man's joke shop, Big Laugh, and then the offices of multi-millionaire Litoff. The burial of one of Litoff's Great Danes is not quite what it seems.

Saturday, November 24th, 1962

9: The Sell-Out

Steed's department is guarding M. Roland, a UN negotiator in London for important talks, but cannot prevent an assassination attempt. Indeed, it seems that one of Steed's colleagues is selling secrets - and Steed finds that even he is under suspicion.

Saturday, December 1st, 1962

10: Death on the Rocks

Illegal diamonds are swamping the market. The wife of a diamond merchant is murdered. Time for Steed and Gathy Gale to feign marriage.

Saturday, December 8th, 1962

11: Traitor in Zebra

Secrets are finding their way from HMS Zebra, a naval base, to the enemy, rendering the Navy's missile-tracking equipment useless. Steed and Mrs. Gale investigate, and find their attention drawn to the local sweet shop.

Saturday, December 15th, 1962

12: The Big Thinker

Plato, the most advanced computer in the world, which could be used to target intercepting missiles, keeps breaking down. The body of a professor on the team is found within.

Saturday, December 22nd, 1962

13: Death Dispatch

A British courier is attacked in Jamaica, and he protects the contents of his diplomatic bag at the expense of his life. But why? The case only contains mundane documents.

Saturday, December 29th, 1962

14: Dead on Course

A plane crashes in Ireland in suspicious circumstances, and the bodies are taken to the nearby St. Mary's Convent. Steed calls in Dr. King to check up on the circumstances of death, while he samples Irish hospitality and bad deeds at Shamrock Airport.

Saturday, January 5th, 1963

15: Intercrime

Steed wants Mrs. Gale to impersonate Hilda Stern, a recently arrested assassin about to be used by the trans-national crime syndicate Intercrime. Things go swimmingly, until the real Hilda Stern breaks out of Holloway and confronts the imposter.

Saturday, January 12th, 1963

16: Immortal Clay

Marling Ceramics, run by Cathy's friends, Richard and Allan Marling, claim to be on the verge of creating an unbreakable china. However, when Steed arrives to investigate, a body is discovered in a tank of clay.

Saturday, January 19th, 1963

17: Box of Tricks

Classified information is finding its way into the wrong hands and Steed feels sure that this has something to do with the death of the magician's assistant at the club where Venus Smith is working. Steed investigates the lethal vanishing cabinet.

Saturday, January 26th, 1963

18: Warlock

Steed is entrusted with the safe-keeping of a new fuel formula when its inventor is found in a coma. The scientist had been involved in a black magic circle which leads Steed and Cathy into the world of hexes and magic powers.

Saturday, February 2nd, 1963

19: The Golden Eggs

A burglar steals two gold-plated eggs from Dr Ashe, not knowing that they contain a deadly virus. The man quickly falls ill, but refuses to indicate where the case containing the eggs is buried.

Saturday, February 9th, 1963

20: School for Traitors

Steed, investigating the suicide of a University tutor, discovers that the man seems to have shot himself with a gun with a silencer attached. Venus is sent a tub of acid 'face-cream', and there is another mysterious suicide.

Saturday, February 16th, 1963

21: The White Dwarf

Astonomer Professor Richter believes that the sun's stellar companion, a white dwarf, is returning to the solar system. If it does, that's the end of everything. So why on Earth would anybody want to murder him now?

Saturday, February 23rd, 1963

22: The Man in the Mirror

Venus has her camera and films stolen whilst taking pictures in a fun fair. One film is missed, however, and when developed a face can be seen in the Hall of Mirrors - that of Trevelyan, the cypher clerk who has committed suicide. But Venus's photograph was taken after the man's death.

Saturday, March 2nd, 1963

23: Conspiracy of Silence

The Marfia aren't about to let Steed get in the way of their lucrative drug-smuggling operation between Britain and North America, and arrange for him to be assassinated. Steed survives, and tracks his intended killer to a circus, where some of the clowns prove to be anything but figures of fun.

Saturday, March 9th, 1963

24: A Chorus of Frogs

A holiday for Steed in Greece is, of course, no straightforward affair. A deep-sea diver dies in mysterious circumstances, whilst bathyscope experiments are taking place on the yacht where Venus is singing.

Saturday, March 16th, 1963

25: Six Hands Across a Table

What should have been a quiet weekend at the home of an old friend soon turns into a thick web of treachery and scheming, which throws Cathy into the world of shipbuilding, cross-company romance, mysterious 'accidents' and misguided nationalism.

Saturday, March 23rd, 1963

26: Killer Whale

Cathy is managing the boxer Joey Frazer, but Pancho Driver's gym, where the man is training, is, Steed suspects, the centre for shipments of illegal ambergris.
Season 3
Saturday, September 28th, 1963

1: Brief for Murder

Thanks to the clever briefing of the Lakin brothers a man charged with treason is found not guilty. Mrs Gale believes that Steed is implicated, and contacts the newspapers. Steed threatens her: either withdraw her allegations or pay the consequences. Soon Steed is on trial for Gale's murder.

Saturday, October 5th, 1963

2: The Undertakers

All the occupants of a rest home, Adelphi Park, are multi-millionaires. And most of them are refusing to see anyone, including Professor Renter who was due to fly to America with Steed to show off his latest invention. His wife is unable or unwilling to help and, curiously, the neighbour, Madden, another millionaire, is missing.

Saturday, October 12th, 1963

3: Man with Two Shadows

Agent Borowski has been brainwashed by the enemy, but between moments of multiple-personality disorder he tells Steed that three 'doubles' have been created. Steed tracks down one likely replacement to a holiday camp, but then discovers that he, himself, is about to be replaced.

Saturday, October 19th, 1963

4: The Nutshell

The Director of Operations (Disco) of the Nutshell, a subterranean World War III bunker, tells Steed and Cathy that Big Ben, a file giving details of all their double agents, has been copied. Security cameras point to a young girl, but she is later found dead. Evidence implicates Steed, and Disco orders that he be apprehended.

Saturday, October 26th, 1963

5: Death of a Batman

At the reading of the will of Wrightson, Steed's former batman, the man's family are shocked to discover his estate is worth a fortune. Steed and Cathy set out to find out where a twenty pounds per week draughtsman acquired such a huge amount of money, and whether it was legal.

Saturday, November 2nd, 1963

6: November Five

Michael Dyter, the newly elected MP for South-East Anglia is shot shortly after making his acceptance speech in which he had threatened to expose a major scandal involving the government. Steed knows that the subject of this was the recent theft of a nuclear warhead near London. So was Dyter killed to keep him quiet, and if so, by whom?

Saturday, November 9th, 1963

7: The Gilded Cage

Steed's trap for criminal mastermind J.P. Spaggs involves a brilliant plan to steal a million pounds in gold bullion. But when two detectives arrive at Steed's flat and arrest Cathy for Spagge's murder things don't seem to be going to plan.

Saturday, November 16th, 1963

8: Second Sight

The cornea grafts that will, hopefully, restore the sight of blind millionaire Marten Halvarssen fascinate Steed: they're rumoured to be coming from a live patient, one Hilda Brauer. Steed suspects that all is not what it seems and so sends Cathy to Switzerland to oversee the operation.

Saturday, November 23rd, 1963

9: The Medicine Men

Willis-Sopwoth, a top pharmaceutical firm, is being drained by cheap imitations of its products in foreign markets. The death of a member of staff while investigating the fraud brings Steed and Cathy face to face with a deadly artist and a plot to poison children.

Saturday, November 30th, 1963

10: The Grandeur That Was Rome

Strange diseases are being reported in various parts of the world, and Steed's suspicion is that somebody has been tampering with the insecticides and fertilisers of United Foods and Dressings. Cathy Gale is captured whilst investigating, and will be the 'guinea pig' for a test on the new strain of bubonic plague.

Saturday, December 7th, 1963

11: The Golden Fleece

Steed and Cathy eat at a Chinese restaurant, but, as ever, it's not just for fun: Steed suspects the owner, Mr Lo, of gold smuggling. He also seems to be allied with Army types who are smuggling ammunition to support ex-servicemen.

Saturday, December 14th, 1963

12: Don't Look Behind You

Invited to spend the weekend at the home of medievel costume expert Sir Cavalier Resagne, Cathy finds herself alone in the house, pestered by a young man who claims to be a film director, and haunted by her past. And where is Steed?

Saturday, December 21st, 1963

13: Death A La Carte

Emir Abdulla Akaba is visiting London for his annual medical, and Steed suspects an assassination attempt. Despite Steed assumming the guise of a chef, the Emir seems to have been poisoned while eating a meal.

Saturday, December 28th, 1963

14: Dressed to Kill

An incoming missile attack, which is detected by all but one of the country's early warning stations, proves to be a false alarm. Steed finds himself attending an exclusive New Year's Eve fancy-dress party on a train. The train terminates at a remote, deserted station, and a guest is killed with an arrow.

Saturday, January 4th, 1964

15: The White Elephant

The disappearance of an albino elephant from Noah Marshall's zoo seems to be linked to Steed's investigation of ivory dust in a gun shop. Steed sets out to rescue Cathy from the tiger's cage, find Snowy and investigate the ivory smugglers.

Saturday, January 11th, 1964

16: The Little Wonders

Bibliotek are a criminal organisation who are fronted as a church. A coming 'Bible Class' will decide who runs Bibliotek. It could be Steed...

Saturday, January 18th, 1964

17: The Wringer

Six agents have died on an escape route through Hungary and Austria. Anderson, a friend of Steed's, has also gone missing. Steed finds his friend but is then accused of being a traitor and taken to a brainwashing unit in Scotland run by the Wringer.

Saturday, January 25th, 1964

18: Mandrake

After attending the funeral of an old friend in a lonely Cornish village cemetery, Steed discovers a plot to poison millionaires.

Saturday, February 1st, 1964

19: The Secrets Broker

One of Steed's colleagues has been murdered, and the subsequent investigation takes Cathy to a top-secret research establishment and Steed to a wine merchants.

Saturday, February 8th, 1964

20: Trojan Horse

Jockeys and stable hands are being trained in the use of firearms and poisons, so Steed delves deep in the murky world of horse racing.

Saturday, February 15th, 1964

21: Build a Better Mousetrap

What does Cathy joining a motorcycle gang, two elderly ladies who own a watermill and claim to be witches, and all of the clocks stopping at a local atomic research station have in common? They're all present in Brian Clemen's first great step into the bizarre.

Saturday, February 22nd, 1964

22: The Outside-In Man

Arabian revolutionary Sharp is visiting Britain and Steed is put in charge of security. He thinks it is ironic that they are now protecting a man they were trying to kill five years before. Two agents were thought to have died during the violent bloodshed in Abarain but now one of them is very much alive.

Saturday, February 29th, 1964

23: The Charmers

The opposition believe Steed is responsible for the death of their agent Vinkel. Steed, however, had nothing to do with the murder and, as a show of good faith, agrees to a swap of partners with Keller in a bid to find the real killer.

Saturday, March 7th, 1964

24: Concerto

Soviet-British trade talks are coinciding with the first London concert of the brilliant young pianist, Stefan Veliko. A young girl accuses Veliko of assault, and is then murdered. If someone wants to disrupt the talks by incriminating the pianist, they seem to be going about it in the right way.

Saturday, March 14th, 1964

25: Esprit de Corps

The mysterious death of Corporal Craig of the Highland Guards sends both Steed and Cathy undercover into the army ranks. There, Steed finds himself under court-martial and Cathy becomes second in line to the throne.

Saturday, March 21st, 1964

26: Lobster Quadrille

When an agent investigating radioactivity levels in shellfish is killed in a beach hut fire, Steed and Cathy get involved in the heady worlds of nightclubbing, chess and lobster fishermen.
Season 4
Saturday, October 2nd, 1965

1: The Town of No Return

Four agents have vanished, looking for each other, in Little Bazeley-by-the-Sea. Steed and Emma go in for the man who went in for the man who.... and meet the odd local landlord, blacksmith and vicar. Are they more than they seem?

Saturday, October 9th, 1965

2: The Gravediggers

Has the late Dr Marlow's proposed radar-jamming system been tested against British defences? If so, the dead scientist seems to be doing it from his grave. And what's the connection with the local hospital's bizarre operations and a train-crazy philanthropist?

Saturday, October 16th, 1965

3: The Cybernauts

A vastly strong, bullet-proof killer homes in on and destroys several electronics executives. Could it have something to do with Dr. Armstrong's automated work place? Or with the activities of a nearby karate school...

Saturday, October 23rd, 1965

4: Death at Bargain Prices

When an agent is killed in the lift of Pinter's Department store, Steed and Emma get involved with King Kane, a tycoon who lives in a penthouse above the store. Why is Professor Popple, a missing atomic scientist, being held in the bargain basement?

Saturday, October 30th, 1965

5: Castle De'ath

Why have all the fish vanished from the Scottish coastline? Does it have anything to do with a dead frogman, found stretched as if on a rack? Steed and Emma think so, which is why they're guests of Ian, the 35th Laird of Clan De'ath, and in danger of being caught by the gillies.

Saturday, November 6th, 1965

6: The Master Minds

A government official, dresssed as one of the Horse-guards, helps in a raid on secret files and is wounded. Recovering, he remembers nothing. Is his crime anything to do with his membership of Ransack, a club for those with high IQs? Emma can join, but Steed may have to cheat....

Saturday, November 13th, 1965

7: The Murder Market

What could an outbreak of motiveless murders have to do with the activities of a marriage bureau called Togetherness Inc.? Well, think of Hitchcock's 'Strangers On A Train' and you'll be close. Steed and Emma seek their ideal partners....

Saturday, November 20th, 1965

8: A Surfeit of H2O

A poacher drowns in a field during a freak storm, and Jonah, the village carpenter, starts building an ark. But Steed thinks it's all got more to do with the permanent cloud that hangs over Grannie Gregson's Glorious Grog factory.

Saturday, November 27th, 1965

9: The Hour That Never Was

Following a motor crash, Steed and Emma explore the seemingly deserted RAF Hamelin, where they were heading for a party to celebrate the base's closure. Is this surreal landscape all a dream, or is it something worse?

Saturday, December 4th, 1965

10: Dial a Deadly Number

A series of sudden deaths in high finance leads Steed to dabble in shares while Emma investigates the makers of executive paging devices. Are companies being acquired through a simple and subtle form of murder?

Saturday, December 11th, 1965

11: Man-Eater of Surrey Green

Deaf botanist Alan Carter's fiancee walks away from their floral bliss under some strange influence, and is picked up by an entranced chauffeur. Has it got anything to do with the giant seed from outer space that has landed nearby?...

Saturday, December 18th, 1965

12: Two's a Crowd

Colonel Psev, a mysterious and unseen foreign spy with a toy fixation, arrives in London to infiltrate a defence conference. His four aides bully Brodny, the ambassador, until he comes up with a cunning ruse: Gordon Webster, rakish male model, is Steed's double.

Saturday, December 25th, 1965

13: Too Many Christmas Trees

Christmas. Steed is having bad, seemingly prophetic, dreams, involving festive themes and a dead agent. Can he find solace at a fancy-dress party in the country home of a Dickens enthusiast?

Saturday, January 1st, 1966

14: Silent Dust

The lack of martens in a pleasant stretch of English countryside alerts Steed to the possible release of a fertiliser that has failed, reducing a landscape to a wasteland. But why is the local farming community so aggressive?

Saturday, January 8th, 1966

15: Room Without a View

A brilliant scientist reappears at the house of his wife. Has he escaped from notorious Manchurian prison camp Ni-San? And why have so many missing people stayed at the Chessman Hotel? Steed and Emma book in.

Saturday, January 15th, 1966

16: Small Game for Big Hunters

When a man is found under Shirenzai, the trance-like Kalayan voodoo, in the heart of Hertfordshire, Steed finds himself amidst the horror of the last days of empire. Are bandits loose in the English countryside?

Saturday, January 22nd, 1966

17: The Girl from Auntie

Steed returns from holiday to find that a quite different Mrs. Peel is inhabiting his old friend's flat. With the aid of actress Georgie Price-Jones, he discovers that Art Incorporated and the Arkwright Knitting Circle are doing more together than just sharing needles.

Saturday, January 29th, 1966

18: The Thirteenth Hole

An agent is shot on the thirteenth hole of the Craigleigh golf club, so Steed and Emma join the club. Steed puts his limited skills to use in a murderous tournament, but Emma helps him get a hole in one.

Saturday, February 5th, 1966

19: Quick-Quick Slow Death

An agent is run over disposing of the body of a man in a dinner suit, while he was pushing him along in a pram. This all has something to do with Terpsichorean Training Techniques, a dance school where Emma teaches and Steed enrols.

Saturday, February 12th, 1966

20: The Danger Makers

Several military figures have been killed in dangerous games of daring. Emma and Steed follow the trail to a secret society of military men with very dangerous aims.

Saturday, February 19th, 1966

21: A Touch of Brimstone

Silly tricks are being played on various VIPs in diplomatic situations. All the clues point to the beautifully wasted John Cleverly Cartney, but would even a rake like that stoop to murder by electrified opening ribbon? It's Peter Wyngarde and his Hellfire Club.

Saturday, February 26th, 1966

22: What the Butler Saw

According to Steed's double-agent barber, one of three military men is a traitor. But which one? To find out, Steed becomes a butler, and Emma starts Operation Fascination to trap the woman-hungry Group Captain Miles.

Saturday, March 5th, 1966

23: The House That Jack Built

Emma inherits some property from her deceased Uncle Jack. The property is a very bizaarre house, and when Emma goes to inspect it, she finds herself trapped in a labyrinth of psychological torture.

Saturday, March 12th, 1966

24: A Sense of History

A death by archery sends Steed and Emma undercover at St. Bodes Academy, where the arguments between staff and hip students, and between different theories of history, seem to have taken on a murderous edge.

Saturday, March 19th, 1966

25: How to Succeed... at Murder

When several top executives die, their secretaries take over their firms. Is it mere chance, or are women trying to take over the world? Steed employs a deadly secretary, and Emma finds sorority down at the gym.

Saturday, March 26th, 1966

26: Honey for the Prince

Steed and Emma return from a party to find a dying agent in Steed's flat. What is the connection between honey, a firm which makes fantasies to order and the oil deal promised by a visiting Bavarian Prince?
Season 5
Saturday, January 14th, 1967

1: From Venus with Love

The strange deaths of several astronomers, left bleached white, pose a problem. Whilst Steed joins the stargazers, Emma chases a bright light, and finds herself in the hot seat.

Saturday, January 21st, 1967

2: The Fear Merchants

Four men involved in the production of ceramics suffer nervous breakdowns in everyday situations. All have recently turned down the opportunity to merge with the British Porcelain Company. Steed and Emma investigate the world of fear, with terrifying consequences.

Saturday, January 28th, 1967

3: Escape in Time

Several notorious criminals have vanished into thin air. A whisper has been received that the escape chain starts in London, but, when agent Paxton follows it, he winds up dead in the Thames with a 300-year-old bullet in him.

Saturday, February 4th, 1967

4: The See-Through Man

The Ministry has been broken into by, it seems, an invisible man. A trail leads via inventor Quilby to the Eastern Drug Company, a front organisation run by Soviet intelligence. Meanwhile, the crack spies Elena and Alexandre Vazin are in town. But nobody has seen anything of Alexandre...

Saturday, February 11th, 1967

5: The Bird Who Knew Too Much

Emma and Steed investigate the mystery of how top secret things are being photographed from the air. Could it have something to do with the groovy world of fashion photography and a parrot called Captain Crusoe?

Saturday, February 18th, 1967

6: The Winged Avenger

Is a creature that can walk up walls clawing to death ruthless and powerful men? Does it have anything to do with Professor Poole's invention of boots that let you walk on the ceiling, or with cartoon superhero the Winged Avenger?

Saturday, February 25th, 1967

7: The Living Dead

When representatives of the two organizations head to a country church to investigate the sudden reappearance of a man long thought dead, Steed and Emma are called in to help. It isn't long, of course, before murder rears its ugly head.

Saturday, March 4th, 1967

8: The Hidden Tiger

The mauling to death of several members of the committee of PURRR (the Philanthropic Union for the Rescue, Relief and Recuperation of Cats) exposes Steed and Emma to a diabolical scheme to take over the entire country.

Saturday, March 11th, 1967

9: The Correct Way to Kill

Foreign agents are being killed, but not by British agents. Steed thinks it terribly unfair, and so does his opposite number, Nutski. They make an arrangement, and Steed and Emma find themselves with Soviet partners in an investigation of a group of very British killers.

Saturday, March 18th, 1967

10: Never, Never Say Die

An unfortunate motorist keeps knocking down and killing the same man: a man who's rampaging through the countryside, bulletproof and intent on destruction. A man who just happens to be identical to the urbane Professor Frank N. Stone.

Saturday, April 1st, 1967

11: Epic

Three Hollywood veterans, led by an insane director, decide that Emma would be perfect for their latest movie, so they kidnap her and film some surreal and deadly footage.

Saturday, April 8th, 1967

12: The Superlative Seven

Steed is invited to a party, and finds himself trapped in a remote-controlled aircraft, with six fancy-dressed specialists in various combat styles, en route to a distant island. There, they are pitted against each other in a deadly test.

Saturday, April 15th, 1967

13: A Funny Thing Happened on the Way to the Station

When Lucas, an agent investigating something subversive, gets off his train at the wrong station he is murdered. Has the crime got anything to do with a mole at the admiralty, a train ticket and a fiendish plot to kill the Prime Minister? This episode's guest stars include Drewe Henley, who also played Red Leader in Star Wars: Episode IV.

Saturday, April 22nd, 1967

0: Something Nasty in the Nursery

Secrets known only to a small group of trusted men have leaked, and the men are having strange dreams of their childhood, featuring their nannies and a bouncing ball. Emma checks out the toyshop, Steed explores a school for nannies.

Saturday, April 22nd, 1967

14: Something Nasty in the Nursery

Secrets known only to a small group of trusted men have leaked, and the men are having strange dreams of their childhood, featuring their nannies and a bouncing ball. Emma checks out the toyshop, Steed explores a school for nannies.

Saturday, April 29th, 1967

15: The Joker

Invited for the weekend to the home of a fellow Bridge Expert, Emma finds herself trapped in a house designed to send her mad. Her tormentor is Max Prendergast, a man she befriended and then betrayed in Berlin some time before. Then Steed came to the rescue but now he's at home nursing a sprained ankle.

Saturday, May 6th, 1967

16: Who's Who?

When one of the Floral Network of agents is found dead atop a pair of stilts, Steed and Emma's interest is piqued. That's the idea, because foreign agents Basil and Lola have a trap prepared for them: a machine that swaps their minds into the pair's bodies.

Saturday, September 30th, 1967

17: Return of the Cybernauts

The brother of the late Clement Armstrong sets a deadly trap for Steed and Mrs. Peel, whom he blames for his brother's death at the hands of his murderous creations, the Cybernauts.

Saturday, October 7th, 1967

18: Death's Door

A European peace conference comes under the threat of sabotage when the British delegates begin to suffer from premonitions and nightmares. After Sir Andrew Boyd, who has witnessd his death in a dream, is killed, Steed and Emma must keep his replacement, Lord Melford, sane and alive.

Saturday, October 14th, 1967

19: The £50,000 Breakfast

The accidental death of a ventriloquist reveals that he had been carrying a fortune in gems inside his stomach. Steed stoops to blackmail and Emma goes shopping for ties in the search through the business community for a rich Borzoi.

Saturday, October 21st, 1967

20: Dead Man's Treasure

The search for a small despatch box containing secret information hidden by a dying agent leads Steed and Emma into a race (quite literally) for the 'treasure'. In the process they must face foreign agents, new partners and a car simulator that electrifies its guests.

Saturday, October 28th, 1967

21: You Have Just Been Murdered

Various millionaires are withdrawing large sums of money from the bank. Steed suspects blackmail but none of the men is willing to talk. Then he gets a call from Gilbert Jarvis, who tells Steed that he, Jarvis, has 'just been murdered'. Again.

Saturday, November 4th, 1967

22: The Positive-Negative Man

When a scientist is found embedded in a wall, Steed and Emma pursue a man in make-up and wellies, whose appearance is terribly shocking.

Saturday, November 11th, 1967

23: Murdersville

Emma's old friend, Paul Croft, returns from abroad to retire to Little Storping-in-the Swurf. Unfortunately, the village seems to be run along very strange lines. Threatened by yokels, Emma finds herself outnumbered.

Saturday, November 18th, 1967

24: Mission: Highly Improbable

When Sir Gerald Bancroft and his Rolls-Royce vanish whilst being escorted at a military base, Steed is called upon to solve the puzzle. But before he can he experiences that old shrinking feeling.
Season 6
Wednesday, September 25th, 1968

1: The Forget-Me-Knot

Steed's colleague Sean Mortimer comes to see him in a very confused state. He knows there is a traitor in the organization but he has been drugged to put him in an amnesiac state and he can remember little else. Mrs. Peel investigates but she too falls prey to the drug as she and Sean are abducted by bikers. It is down to trainee agent 69, Tara King, to whom Steed is introduced by spymaster 'Mother' to help him save the day.

Wednesday, October 2nd, 1968

2: Game

The sudden deaths of several of Steed's former army colleagues are revealed to be part of an elaborate engine of destruction, devised by a man court-martialled by them all. And now he is playing a deadly game.

Wednesday, October 9th, 1968

3: Super Secret Cypher Snatch

Problems of a secret leakage from Cypher HQ and the disappearance of agent Jarret are first handed to rival Department MII2, and then to Mother's group. But why does everybody at Cypher HQ claim never to have seen Jarret and state that the only thing worthy of note that happened yesterday was that it rained?

Wednesday, October 16th, 1968

4: You'll Catch Your Death

Ear, nose and throat specialists are sneezing themselves to death, each after receiving a mysterious empty envelope. When Tara is kidnapped, Steed takes great care over his morning mail.

Wednesday, October 23rd, 1968

5: Split!

When an agent at the Ministry of Top-Secret Information is murdered, Steed and Tara have little difficulty in locating the man responsible. But when a handwriting test indicates that he is Boris Kartovski, someone Steed thought he had killed in Berlin 5 years before, our heroes find themselves drawn into the dangerous experiments of Dr. Constantine.

Wednesday, October 30th, 1968

6: Whoever Shot Poor George Oblique Stroke XR40

Somebody is out to get super-computer George/XR40. He is shot, given false data, attacked with acid, and nearly gets his power supply cut. But until George works properly the name and nature of the culprits cannot be established.

Wednesday, November 6th, 1968

7: False Witness

Trusted agent Melville has lost three partners in quick succession, and seems to be lying at every opportunity. Is he really the man to partner Steed in an attempt to convict Lord Edgefield, noted blackmailer? And what is the odd connection between this whole affair and daily milk deliveries?

Wednesday, November 13th, 1968

8: All Done with Mirrors

The leaking of secrets at Carmadoc Research Establishment throws suspicion on to Steed, who must suffer the torment of house arrest while Tara goes in with a new partner.

Wednesday, November 20th, 1968

9: Legacy of Death

Anticipating the arrival of his enemies to kill him, millionaire Henley Farrer sets a deadly trap for them involving an Oriental dagger and, inevitably, Steed and Tara.

Wednesday, November 27th, 1968

10: Noon Doomsday

Tara visits Steed in a special hospital following an injury to his leg. This is just the backdrop needed by Gerald Kafka, ex-head of Murder International, as he plans his revenge against Steed, who sent him to prison exactly seven years ago. At noon, Steed will die.

Wednesday, December 4th, 1968

11: Look- (stop me if you've heard this one) But There Were These Two Fellers...

The directors of the Capital Land and Development Company are being murdered and the only clues Steed and Tara have are a massive footprint and a red nose.

Wednesday, December 11th, 1968

12: Have Guns- Will Haggle

The spectacular theft of 3,000 top-secret FF70 rifles from a Government establishment brings Steed and Tara. Steed meets an old 'friend' and is invited to an auction. Tara has other reasons for being there.

Wednesday, December 18th, 1968

13: They Keep Killing Steed

To infiltrate a peace conference, Arcos, a brilliant plastic surgeon, uses a new moulding technique to transform an agent into a duplicate Steed. But when the transformation proves to be unstable, Arcos decides they need the real Steed.

Wednesday, January 1st, 1969

14: The Interrogators

When agents find themselves in Colonel Mannering's interrogation centre, they think it's a test of their abilities, and relax with drinks when the sessions are over. But who's fooling who. Steed plays catch the pigeon.

Wednesday, January 8th, 1969

15: The Rotters

Members of the Institute of Timber Technology are being killed by a pair of caddish assassins, their advantage being an ability to destroy wood in seconds.

Wednesday, January 15th, 1969

16: Invasion of the Earthmen

The death of agent Bernard Grant, while investigating the strange goings-on at the Alpha Academy where teenagers are being prepared for inter-planetary conquest, leads Steed and Tara into the generation war.

Wednesday, January 22nd, 1969

17: Killer

Remak is a killer, one the department are desperate to find. But a succession of agents on the trail of Remak are turning up dead, wrapped in polythene. And with Tara on holiday, Steed must go into this case with a new partner.

Wednesday, January 29th, 1969

18: The Morning After

Steed, attempting to capture super-spy Merlin, is knocked out by a sleeping capsule, and wakes to find London deserted and under martial law. Firing squads are at large, and a nuclear bomb is holding the government to ransom.

Wednesday, February 5th, 1969

19: The Curious Case of the Countless Clues

Rich men are being blackmailed by two crime experts who plant clues to them all over the scenes of the crimes that they themselves commit. However, when they try to allege that Steed would murder Tara....

Wednesday, February 12th, 1969

20: Wish You Were Here

Tara's uncle is being held against his will in a country hotel. So Tara books in, and finds herself equally discouraged from leaving. Could the place also be home to the agent that Mother is missing?

Wednesday, February 19th, 1969

21: Love All

Security lapses seem to point to top civil servants suddenly falling in love and giving secrets to an enemy agent disguised as a char lady. Steed investigates, but first has to save Tara from killing herself out of unrequited love.

Wednesday, February 26th, 1969

22: Stay Tuned

Steed, packing for a holiday, is knocked unconscious. When he wakes, he continues to pack but is confused when Tara arrives and tells him that he has been away for three weeks. Could it have anything to do with the mysterious man following him whom everybody else but Steed can see?

Wednesday, March 5th, 1969

23: Take Me to Your Leader

The discovery of a talking attache case passed from courier to courier until it finally reaches 'Mr. Big' takes Steed and Tara on a dazzling and surreal romp around London.

Wednesday, March 12th, 1969

24: Fog

When a member of the International Disarmament Committee is stabbed with a swordstick on a foggy night, it looks like the Gaslight Ghoul, murderer of the 1890's, has set up in business again. Can Steed and Tara catch him before the committee is severely lacking in personnel?

Wednesday, March 19th, 1969

25: Who Was That Man I Saw You With?

Tara has been employed to test the security on the top-secret war-room computer 'The Field Marshall'. But when a strange foreign man starts sending her flowers, Mother suspects that she's doing her job a bit too efficiently.

Wednesday, March 26th, 1969

26: Homicide and Old Lace

It's Mother's birthday and he is visiting two of his aunts, Harriet and Georgina. To celebrate he tells them a hair-colour changing story, 'The Great Great British Crime'.

Wednesday, April 2nd, 1969

27: Thingumajig

The Reverend Shelley, a wartime pal of Steed's, seeks his help when archaeologists beneath his church are murdered mysteriously. Do the killing have anything to do with small malevolent mobile metal boxes....?

Monday, April 7th, 1969

28: My Wildest Dream

When one of the Acme Precision Combine is brutally stabbed, Steed and Tara are on hand to witness the crime, thanks to a telephoned warning. But why does somebody want them to see so many killings, and what does it have to do with Dr. Jaeger's aggresso-therapy clinic?

Wednesday, April 16th, 1969

29: Requiem

When Steed takes prime witness Miranda Loxton to a safe house to protect her from Murder-International hitmen, Tara is kidnapped. She escapes to find herself in her worst nightmare. A booby-trap in Steed's apartment kills Mother and Tara may be the only one with the hidden knowledge of where Steed has gone.

Wednesday, April 23rd, 1969

30: Take-Over

The home of Steed's friends Bill and Laura Bassett is invaded by a group of ruthless criminals who implant explosives in their throats. Unfortunately, this is the weekend that Steed is coming to stay.

Wednesday, April 30th, 1969

31: Pandora

Tara is kidnapped, and wakes to discover that it is 1915, and she is apparently called Pandora. Could this be because of the little matter of a dowry and a missing bride? Steed struggles to solve a very old mystery.

Wednesday, May 14th, 1969

32: Get-A-Way

Two invincible foreign agents escape from the ultimate prison, a monastery run by the security services. They resume their mission, to kill one important person each. Steed and Tara set out to catch them, and to find out how they escaped, before their leader follows suit.

Wednesday, May 21st, 1969

33: Bizarre

When a woman is found walking barefoot in a snowy field, complaining of a dead man who wasn't dead, Steed investigates the Happy Meadows funeral parlour, which doesn't seem to be keeping its clients down under. What connection could that business possibly have with Mystic Tours?