update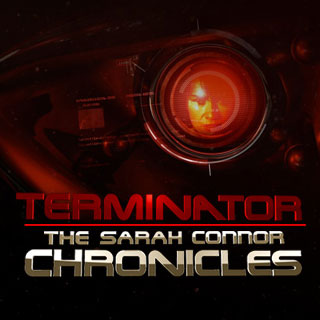 Season 0
not specified

4: The Demon Hand (extended cut)

not specified

1: Unaired Pilot

Original screener pilot

Thursday, October 16th, 2008

2: The Story So Far

Compelling documentary giving you viewers a unique chance to catch up on all the gripping action and futuristic storylines of the sci-fi drama series.

Thursday, October 16th, 2008

3: Behind the Scenes

A unique, access-all-areas look at the secrets behind the hit sci-fi series, including a tour of the set and revealing interviews with the show's stars.
Season 1
not specified

0:

Sunday, January 13th, 2008

1: Pilot

After two years in one spot Sarah Connor feels the need to move on before they get too comfortable. They move to a new city where John starts school and meets a mysterious girl. However, danger strikes, and Sarah and John are caught in another struggle for their survival.

Monday, January 14th, 2008

2: Gnothi Seauton

Sarah makes contact with an old friend to ask a favor, while John decides to pay a visit to Sarah's ex and Cameron makes a new friend. Together they infiltrate a resistance safe house and discover they are not alone. Meanwhile, Agent Ellison realizes that Sarah is still alive and a dangerous person from Sarah's past is reawakened.

Monday, January 21st, 2008

3: The Turk

Sarah visits Miles Dyson's widow to find the creator of Skynet. She leads her to a man named Andy Goode who used to work with Dyson and is building a chess-playing computer named "The Turk." John and Cameron try their best to fit in on their first day at a new high school.

Monday, February 4th, 2008

4: Heavy Metal

While searching for some stolen cargo, John becomes separated from Sarah and Cameron. Meanwhile, Agent Ellison's murder investigation leads him to a surprising suspect.

Monday, February 11th, 2008

5: Queen's Gambit

Sarah reevaluates the capabilities of her friend Andy's computer after he enters it in a chess competition. During the competition Sarah meets a stranger with a history similar to hers. Meanwhile, Agent Ellison finds remnants from a past terminator battle.

Monday, February 18th, 2008

6: Dungeons & Dragons

Flashing in and out of consciousness, fighting for his life, the Stranger from last week recalls his future life battling the machines in 2027. Meanwhile, Sarah tries to explain the past to Charley.

Monday, February 25th, 2008

7: The Demon Hand

Sarah breaks into Agent Ellison's apartment and discovers a file on her from her time at the mental hospital, leading her to Dr. Silberman, now a doomsday convert. Meanwhile Cameron signs up for a ballet class and John finds out how his mom escaped the mental hospital.

Monday, March 3rd, 2008

8: Vick's Chip (1)

Derek finds the brain chip from Vick that Cameron had kept. John builds an interface for it and they discover a computerized traffic system is important to Skynet. Sarah decides it must be sabotaged. Meanwhile, Cromartie is checking through school records in search of John.

Monday, March 3rd, 2008

9: What He Beheld (2)

John defends Cameron against a damning accusation by Derek, putting him and Derek at odds, while Sarah finds herself in a business transaction with a mysterious business man. Meanwhile, Cromartie closes in on John and Agent Ellison discovers a nemesis at the agency. Part two of Season 1 Finale.
Season 2
Monday, September 8th, 2008

1: Samson and Delilah

After the Jeep explosion, John's 16th birthday makes him confront the fact that he's destined to be alone. Meanwhile, after Cromartie's massacre, Agent Ellison must face off against both the Feds and his faith.

Monday, September 15th, 2008

2: Automatic for the People

Cameron and Sarah take the initiative to investigate a nuclear powerplant. Meanwhile, John loses interest in academics, but becomes more popular at school with a new friend's help.

Monday, September 22nd, 2008

3: The Mousetrap

Derek and Sarah must outwit Cromartie after he kidnaps Charley's wife, and they must weigh the consequences in rescuing her. Meanwhile, John finds himself unable to choose between Cameron and Riley.

Monday, September 29th, 2008

4: Allison from Palmdale

A software glitch causes Cameron to forget who she is. She goes missing from the Connors and is taken in by a street kid named Jody. Cameron and Jody end up at a halfway house where Cameron meets with a social worker who uncovers some of Cameron's distant memories. Meanwhile, Catherine Weaver meets with Agent Ellison to discuss his future at Zeira Corp, and Ellison does some digging into Weaver's past.

Monday, October 6th, 2008

5: Goodbye to All That

John and Derek infiltrate a military academy in order to protect an integral member of the future resistance. Meanwhile, Weaver's first assignment for Ellison takes an interesting turn of events when he discovers a specter from his own past.

Monday, October 20th, 2008

6: The Tower is Tall, but the Fall is Short

Why would a T-1001 ever need to visit a doctor? Sarah, John and Cameron hope to find out as they track another name from their list. Meanwhile, a woman who Derek once knew in the past surprises him by appearing in the present.

Monday, November 3rd, 2008

7: Brothers of Nablus

The Connors find themselves on high alert and in odd company after their house is robbed. A Terminator terrorizes Ellison, while another gets dangerously close to John Connor. Derek and Jesse continue to get reacquainted.

Monday, November 10th, 2008

8: Mr. Ferguson is Ill Today

Cromartie kidnaps Sarah and races to Mexico to find John. When Derek, Cameron and Ellison discover what has happened, they come to their defense, which leads to one final deadly confrontation with Cromartie.

Monday, November 17th, 2008

9: Complications

Sarah finds that the strange dreams she's been having while she sleeps are slowly beginning to creep into her waking life, but she has no idea what the dreams mean for her and John. Derek and Jesse investigate a possible Skynet conspirator.

Monday, November 24th, 2008

10: Strange Things Happen at the One-Two Point

Sarah's preoccupation with the three dots takes her to a place she believes Andy Goode's Turk is being held. Meanwhile, Jesse's plans have some complications and Weaver makes an important introduction.

Monday, December 1st, 2008

11: Self Made Man

Cameron learns that a terminator was accidentally sent back to 1920s Los Angeles, and she tries to find out what happened to him. Meanwhile, John has a run-in with a group of punks while taking Riley home from a party.

Monday, December 8th, 2008

12: Alpine Fields

Terminators come after a family whose unborn daughter plays an important role in the war against the Machines, and Sarah, Cameron, and Derek try to protect them.

Monday, December 15th, 2008

13: Earthlings Welcome Here

Sarah turns to a UFO convention for answers about the "three dots," more details about Riley's mission are revealed, and Ellison begins working with Catherine Weaver's AI prototype, "John Henry."

Friday, February 13th, 2009

14: The Good Wound

While fighting to stay alive, Sarah is guided by the image of John's father. Weaver's attempt to protect John Henry has deadly consequences.

Friday, February 20th, 2009

15: Desert Cantos

The Connors visit a town connected to the destroyed factory; Weaver sends a man into town in search of a survivor.

Friday, February 27th, 2009

16: Some Must Watch, While Some Must Sleep

Haunted by nightmares of the man she killed in the factory, Sarah checks in to a sleep clinic. When suspicious things begin happening, Sarah suspects Skynet may be using the facility for brain-mapping.

Friday, March 6th, 2009

17: Ourselves Alone

Cameron's glitch resurfaces, resulting in unfortunate consequences for everyone. Riley is afraid that Cameron has discovered her secret.

Friday, March 13th, 2009

18: Today is the Day (1)

Jesse has a flashback to a mission aboard her submarine, the Jimmy Carter. John and Sarah make plans to leave their house.

Friday, March 20th, 2009

19: Today is the Day (2)

Jesse's submarine mission in the future takes a fatal turn that has unforeseen effects on John, Sarah and Derek in the present. Before heading out, Sarah deals with Cameron and John makes a tough choice.

Friday, March 27th, 2009

20: To the Lighthouse

Fearing for her life, Sarah stashes John in a safe house. Cameron and Derek struggle to work together after she reveals a big secret. John Henry becomes compromised.

Friday, April 3rd, 2009

21: Adam Raised a Cain

When John attempts to rescue Skynet's latest target he finds himself closing in on Weaver, but at what cost? Game plans change, causing Sarah and Ellison to reunite. Meanwhile, Weaver learns Ellison's secrets.

Friday, April 10th, 2009

22: Born to Run

Fate is changed forever on the explosive season finale episode! The Connors come face-to-face with Weaver in a confrontation that shakes John to the core and changes his reality. Nothing will be the same.