update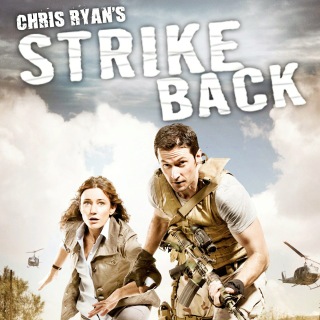 Season 0
not specified

1: Making of Strike Back Project Dawn
Season 1
Wednesday, May 5th, 2010

1: Episode 1

Still haunted by the memory of a disastrous Special Forces mission which he led in 2003, John Porter is given an opportunity to redeem himself by returning to Iraq to rescue a kidnapped TV reporter.

Wednesday, May 5th, 2010

2: Episode 2

After locating the terrorist safe house Katie is being held in, Porter is also taken prisoner, and Hugh Collinson and a team at Section 20 have to act quickly before it is too late.

Wednesday, May 12th, 2010

3: Episode 3

Collinson sends Porter undercover to Zimbabwe on a mission to break a former British soldier who was involved in a political assassination out of a high-security Harare jail.

Wednesday, May 12th, 2010

4: Episode 4

Porter and Masuku become the hunted as a bushman tracker leads the relentless Zimbabwean authorities after them, and Layla Thompson becomes increasingly aware of the tension that exists between Porter and Collinson.

Wednesday, May 19th, 2010

5: Episode 5

When a hacker interferes with air support causing a British missile to hit American forces, Porter is assigned the mission to find the man responsible, a former guidance engineer who was dismissed from the army. However, Porter is kidnapped and taken to a Taliban camp.

Wednesday, May 19th, 2010

6: Episode 6

Porter's life is in danger when he finds himself trapped in a rebels' base in Pakistan. When he manages to escape, he learns that Hugh Collinson, the man he blames for the fatal hostage extraction of 2003, has arrived in Afghanistan to meet him for a final showdown.

Friday, September 30th, 2011

7: Chris Ryan's Strike Back, Episode 7

The kidnapping of four hostages by a heroin overlord sends the agents from Vienna to the forests of Kosovo.

Friday, October 7th, 2011

8: Chris Ryan's Strike Back, Episode 8

Scott, Stonebridge and the four EU hostages find themselves in a tight spot following a double-cross involving KFOR troops and the drug overlord Hasani.

Friday, October 14th, 2011

9: Chris Ryan's Strike Back, Episode 9

The search for Latif and a lethal stash of chemical weapons leads Scott and Stonebridge to Chechnya.

Friday, October 21st, 2011

10: Chris Ryan's Strike Back, Episode 10

Scott and Stonebridge are on the trail of a pair of suicide bombers who are determined to bring Budapest to its knees.
Season 2
Sunday, August 21st, 2011

1: Episode 1

British sergeant Michael Stonebridge recruits help from Ex-Delta Force operative Damien Scott when Section 20 agent John Porter is kidnapped by a Pakistani terrorist. The two then uncover clues to a possible terrorist attack at a New Delhi hotel and race to foil it.

Sunday, August 28th, 2011

2: Episode 2

Scott and Stonebridge discover that the terrorists in the hotel are searching for Mahmood. Grant learns that Latif's real goal is to capture a Pakistani chemical scientist who worked with the weapons inspection team in Iraq in 2003.

Sunday, September 4th, 2011

3: Episode 3

Stonebridge, Scott, and Marshall stake out a trio of suspects in South Africa who might have some information about Latif. Ex-IRA leader, Daniel Connolly heists an armored truck in Cape Town.

Sunday, September 11th, 2011

4: Episode 4

At a remote facility outside Cape Town, Connolly closes in on his WMD prize, while Stonebridge and Scott are faced with dilemmas that could have far-reaching implications on their organization - and on the thread that connects them to Latif.

Sunday, September 18th, 2011

5: Episode 5

Stonebridge and Scott pose as aides for arms dealer Gerald Crawford to negotiate the release of hostage, Dr. Clare Somersby.

Sunday, September 25th, 2011

6: Episode 6

The first attempt to rescue Clare ends with Scott in the hospital and Stonebridge in pursuit with Crawford and Jacoub. Tahir takes Clare to a Janjaweed camp. Soldiers look for Scott at the hospital. Grant threatens Maggie about her story.

Sunday, October 2nd, 2011

7: Episode 7

Stonebridge and Scott go to Kosovo to exchange a prisoner for kidnapped European Union officials.

Sunday, October 9th, 2011

8: Episode 8

Scott and Stonebridge are held captive with the four EU hostages in the wilderness of Kosovo. Hasani plans to sell Dana as a sex slave, and Allen, the double agent who has been providing information to Latif.

Sunday, October 16th, 2011

9: Episode 9

The boys are called away after MI5 team traced Latif to Chechen rebels country hideout, which turns out to be an abandoned vast Soviet area tunnel complex. They go in with support from Georgian commandos, which are eliminated by explosives. Latif escapes with some cahoots, who were screened for surgery. Some turn up in Budapest, where a world security summit is held, carrying the neuro-toxin and sophisticated bomb found in the tunnels. Damien also found indications of foul play since his Iraq set-up army booting.

Sunday, October 23rd, 2011

10: Episode 10

Latif is finally in Section 20's clutches. The team frantically tries to discover the bombers' target and for that they need Latif to talk. Scott and Stonebridge go after the bombers. Latif's henchmen attack Section 20 command.
Season 3
Sunday, September 2nd, 2012

1: Episode 1

Damian Scott is sent to Mogadishu, Somalia to rescue British diplomats after they are kidnapped by warlord Huseyin Waabri. Meanwhile Michael Stonebridge adapts to his new career outside Section 20.

Sunday, September 9th, 2012

2: Episode 2

Scott learns that one of the hostages is a high-ranking military intelligence operative and that Waabri is planning to sell nuclear devices in South Africa.

Sunday, September 16th, 2012

3: Episode 3

Scott and Stonebridge track down a radical Islamic cleric in order to recover the nuclear devices, but are sidetracked by a CIA air strike and hostile locals.

Sunday, September 23rd, 2012

4: Episode 4

Scott and Stonebridge prepare for an attack by Al Qaeda while holed up in an Algerian farmhouse with the nomad leader and the wounded courier. Meanwhile, back at headquarters, Dalton is called on the carpet for her relationship with the courier.

Sunday, September 30th, 2012

5: Episode 5

The trail of the missing nuclear triggers leads to Cape Town, South Africa, where kidnappers abduct the children of an expatriate munitions expert to force him to cooperate.

Sunday, October 7th, 2012

6: Episode 6

Stonebridge seeks revenge on Craig Hanson after he turns up in Cape Town, South Africa. Meanwhile, Scott reconnects with a Mossad agent who's been following their case, but with a different set of orders; Knox hustles Evans to a secret installation and explains how he intends to turn his country into a world power.

Sunday, October 14th, 2012

7: Episode 7

Knox extricates a political leader from a Zimbabwe prison, and the unit tries to catch up with the escapee by tracking his activist daughter.

Sunday, October 21st, 2012

8: Episode 8

Community unrest plagues South Africa and Zimbabwe following Lutulu's shooting. Stonebridge questions the shooter, while Scott, Lilian and Lutulu are on the run from assassins. Knox and his new ally make a new plan.

Sunday, October 28th, 2012

9: Episode 9

Knox plans on unloading nuclear bombs into politically unstable African nations, while Matlock reveals why he joined Knox.

Sunday, November 4th, 2012

10: Episode 10

In order to stop Knox, Scott comes to Bryant for assistance. Meanwhile Stonebridge has trouble focusing on the mission as he is bent on revenge. Section 20 get assistance from South African police to stop Knox's plot.
Season 4
Monday, October 28th, 2013

1: Episode 1

Enjoying a long-deserved vacation, Scott and Stonebridge are recalled after a fellow Section 20 member dies while pursuing the elusive terrorist al-Zuhari in Beirut. A new lead sends them into the remote jungles of Colombia in pursuit of a known associate of al-Zuhari's and deep in territory controlled by a powerful drug cartel.

Monday, November 4th, 2013

2: Episode 2

Out of options and hunted by the resourceful cartel, Section 20 goes for a longshot and attempts an assault in downtown Bogota, hoping to obtain intel on one of al-Zuhari's key people. Meanwhile, Dalton looks for the source that exposed her team in Beirut, but discovers a surprising ally and a piece of al-Zuhari's plan.

Monday, November 11th, 2013

3: Episode 3

Although they are uncertain of others' loyalties, the team must work with an asset in Beirut to get a lead on James Leatherby, a dangerous and unpredictable operative with ties to al-Zuhari.

Monday, November 18th, 2013

4: Episode 4

Section 20 attempts a risky rescue for a potential new ally. Now veering close to the edge, but determined to find the truth, Dalton goes AWOL with a detainee.

Monday, November 25th, 2013

5: Episode 5

While recovering from a shocking turn of events, Section 20 faces a different threat: a new enemy joining forces with an old one. Locke draws Kamali in closer to the team. Scott looks for an old friend, while Stonebridge gets closer to a new one.

Monday, December 2nd, 2013

6: Episode 6

Section 20 is torn between devoting their resources to the mission or saving one of their own. Stonebridge's health continues to affect him in the field. Al-Zuhari's network moves forward quickly, striking close. Kamali explains why yet another threat is emerging.

Monday, December 9th, 2013

7: Episode 7

The team tracks stolen property to Russia, where Scott and Stonebridge continue their side careers as "outlaws." As Stonebridge's health continues to deteriorate, they discover new mysteries about a piece of Al-Zuhari's plan. Kamali worries that his cover identity may not hold.

Monday, December 16th, 2013

8: Episode 8

Scott looks for an escape from Black Bear Prison, while Locke becomes suspicious of Kamali. The team races to locate Stonebridge, whose condition grows more dire when he encounters Al-Zuhari's plan firsthand. Continuing his vendetta, Ulyanov closes in on Scott and Stonebridge.

Monday, December 23rd, 2013

9: Episode 9

Scott and Stonebridge try to keep their promise to protect Ester; Richmond and Martinez follow an Al-Zuhari associate; the team sets out to stop an infiltrator before he reaches a populated area.

Monday, December 30th, 2013

10: Episode 10

Scott and Stonebridge face a new pivotal player in Al-Zuhari's plan, and with an imminent attack looming, the team resorts to questionable measures, sparking conflict within the unit.
Season 5
Wednesday, June 3rd, 2015

1: Episode 1

On the eve of a historic nuclear-weapons summit with a North Korean delegation, Robin Foster, the British Ambassador to Thailand, learns that his daughter Chloe has been kidnapped by a ruthless Bangkok gang led by an expatriate named Ray McQueen. Racing against the clock to locate the girl, Scott, Stonebridge and their Section 20 team – including boss Philip Locke and agents Julia Richmond and Kim Martinez – track the thugs through the canals and streets of Thailand. When their efforts stall, Foster ends up following his own instincts, despite the chance that things could get worse before they get better.

Wednesday, June 10th, 2015

2: Episode 2

Reeling from a deadly explosion, Locke and Section 20 regroup at a new crib in Bangkok, with Scott and Stonebridge tasked to bring in McQueen – who is also targeted by Changrok, captain of a corrupt SWAT unit at the Bangkok PD. The boys soon realize that Chloe's kidnapping is the tip of a much larger plot, one involving a North Korean crime syndicate, Office 39, and it's ruthless Bangkok leader, Lee Dae-Ho

Wednesday, June 17th, 2015

3: Episode 3

Shiro, son of the aging boss of the Yakuza crime syndicate, ascends to power with the help of a duplicitous Lei, and vows revenge on Section 20 for his father's murder. With the location of his latest Bangkok crib compromised again, Locke suspects there's a second North Korean spy in town. Stonebridge, Richmond, Martinez and Locke fend off waves of attack from the Yakuza, while Scott finds his long-anticipated visit with son Finn less than idyllic. After its latest bloody face-off, Section 20 heads to a private island, desperate to learn what the Yakuza have that the North Koreans covet.

Wednesday, June 24th, 2015

4: Episode 4

Hoping to track down the Yakuza's shipment of vanadium - a metal crucial to the making of nuclear weapons - Scott strikes a deal with Faber and Mason, a pair of bounty hunters looking to kill Shiro. Having convinced Finn that he's not a drug dealer, Scott sends his son on a bus to safety and heads off to rendezvous with his mates, who've got all they can handle in a firefight at the Kokura Foundation, a legal front for Shiro's drug operation. As Locke tries to uncover the truth about Shiro and his father, Mei looks to slip out of the crossfire, again.

Wednesday, July 1st, 2015

5: Episode 5

Posing as Russian construction workers, Scott and Stonebridge cross the North Korean border in an attempt to blow up a strategic munitions site, but find their route paved with obstacles. Mission accomplished for now, Mei returns home and reunites with an old flame. In Bangkok, Finn chats with the wrong stranger, and ends up running for his life. As North Korean officials celebrate the Yakuza's nuclear bonanza, Lei worries about the dangers ahead - concerns that seem legit when a pair of interlopers arrive to spoil the party.

Wednesday, July 8th, 2015

6: Episode 6

In North Korea, Mei - now embracing her real name, Li-Na - is tasked by her mentor, Moon Young-Su, to pry a confession out of Scott and Stonebridge, using Finn as leverage. Meanwhile Locke and Martinez recruit a familiar face in Russia to help get them into North Korea and attempt a dangerous rescue operation.

Wednesday, July 15th, 2015

7: Episode 7

In Vienna, the cloned phone of a Russian mob leader named Myshkin leads Locke, Nina, Scott, and Stonebridge into a public plaza - and a rendezvous between Kwon and Oppenheimer, the world's most dangerous bomb maker, and a man Locke dearly wants to apprehend. Later, Scott and Stonebridge crash a daring bank heist orchestrated by Kwon and Li-Na, in search of a one-of-a-kind document that holds the key to their diabolical plans.

Wednesday, July 22nd, 2015

8: Episode 8

With the assistance of Nina, Scott and Stonebridge track down Matthias, an eccentric young encryption analyst hired by Kown and Li-Na to access vital nuclear-material codes. Later, Locke comes face-to-face with his nemesis, while Scott and Stonebridge intercept the interceptors of a key convoy.

Wednesday, July 29th, 2015

9: Episode 9

On the trail of Li-Na and Kwon, Locke, Stonebridge, and Scott play a hunch and head to Geneva, where a nuclear disarmament conference is taking place. A face-off between Section 20 and the North Korean renegades ends in a flurry of gunfire - and an inconceivable betrayal.

Wednesday, July 29th, 2015

10: Episode 10

Gone to ground after a daring helicopter escape, Scott and Stonebridge try to elude a team of mercenaries in the Swiss Alps in order to bring a traitor to justice. With their ammunition nearly spent, the boys get a helping hand from an unexpected source before ending up in a final, epic fight to the finish.
Season 6
Tuesday, October 31st, 2017

1: Episode 1

The man behind some of the worst terrorist attacks on the west escapes during a prison break masterminded by his British wife, and Col Adeena Donovan needs the situation cleared up quickly and decides to reinstate the disbanded Section 20. The all-new members of the unit set out on a life-or-death mission that will take them across the Middle East and Europe, and plunge them into the paths of Saudi princes and Russian FSB agents.

Tuesday, November 7th, 2017

2: Episode 2

Section 20 start to close in on terrorist Omair Idrisi and his wife Jane Lowry, but the team is forced to extract devious arms dealer Morgan Ives from Libya.

Tuesday, November 14th, 2017

3: Episode 3

As Jane Lowry surfaces in Budapest, Mac and Wyatt are forced to go undercover to infiltrate a dangerous group of white supremacists that has something she needs.

Tuesday, November 21st, 2017

4: Episode 4

Things aren't looking good for Mac. He's blown his cover and is now facing certain death. Donovan digs into Zarin's past... and she doesn't like what she learns.

Tuesday, November 28th, 2017

5: Episode 5

Section 20 must stop Lowry and Dr Markov from making and unleashing a deadly chemical weapon. In desperate need of intel, Novin infiltrates a drug lord's home.

Wednesday, January 31st, 2018

6: Episode 6

Lowry calls on a young jihadi to unleash the deadly gas in a busy airport, while Reynolds is forced to make a life-defining decision as Section 20 races to prevent the attack.

Wednesday, February 7th, 2018

7: Episode 7

It's Section 20 vs Jane Lowry in a race to get to Omair Idrisi. It's a mission that hurls comms officer Jensen into extreme danger.

Wednesday, February 14th, 2018

8: Episode 8

Jensen starts to delve into Project Tenebrae, while Mac and Wyatt head to the black site where Idrisi is imprisoned to break him out before Lowry gets to him

Wednesday, February 21st, 2018

9: Episode 9

The team run into trouble as they race to get Idrisi back across Europe. The surprises keep coming as they learn the truth about Jensen and Project Tenebrae.

Wednesday, February 28th, 2018

10: Episode 10

Section 20 are desperate to clear their names. And to do so, they hatch a big and wreckless plan.
Season 7
Thursday, February 28th, 2019

1: Episode 1

Reuniting for what they think is a routine "cleanup" exercise in Malaysia, Gracie Novin, Samuel Wyatt and Thomas "Mac" McAllister learn that a British operative in possession of intel about a downed Russian plane has been killed in Kuala Lumpur.

Thursday, March 7th, 2019

2: Episode 2

Section 20 forges an uneasy alliance with Zarkova in hopes of tracking down a stolen nuclear warhead in Kuala Lumpur; the group grows frustrated when Police Inspector Amy Leong pulls them off the job after a false alarm.

Thursday, March 14th, 2019

3: Episode 3

Section 20's search for the missing nuclear warhead leads them to India, where three scientists have been kidnapped by a militant; the team gains valuable intel on Anjali Vartak, a rich Hindu with a personal vendetta against Muslims.

Thursday, March 21st, 2019

4: Episode 4

As Wyatt is tortured by Vartak's henchmen, Mac presses her corrupt lawyer to hand over an encrypted hard drive that might hold clues to the whereabouts of a pair of "nuclear suitcases."

Thursday, March 28th, 2019

5: Episode 5

Following a high-speed jungle ambush in Myanmar, the suitcase nukes end up in the hands of a brutal Rwandan drug lord with a jealous streak; Colonel Beshnov, the Russian Alpha Group leader, surprises Pavel with a revelation about Zarkova.

Thursday, April 4th, 2019

6: Episode 6

Novin and Zarkova find themselves at the mercy of corrupt police, while Mac and Wyatt take temporary refuge in a local village; Coltrane finally learns the location of the suitcase nukes, but the revelation comes at a high price.

Thursday, April 11th, 2019

7: Episode 7

As Wyatt convalesces, Coltrane, Mac and Novin embark on a covert, 24-hour mission inside Russia to extract an FSB analyst with potentially vital information. Katrina questions Pavel's true identity, but chooses to stand by her commanding officer.

Thursday, April 18th, 2019

8: Episode 8

Coltrane defends his decision to go rogue with S20. After tailing Hassan and the nuclear suitcase to a deserted shopping mall in Jakarta, Wyatt and Novin face down threats from Komodo soldiers and, later, Colonel Aldo and his insurgents. As Katrina weighs her allegiances, Pavel resets the parameters of the Russian plans to overthrow the Indonesian government.

Thursday, April 25th, 2019

9: Episode 9

In pursuit of Pavel, Section 20 clashes with two other Russian renegades, Natasha Petrenko and Artem Orlov, as they attempt to purchase sophisticated software designed to short-circuit a ghost satellite containing precious cargo. After a brief respite with his wife Madison, Wyatt takes a temporary security job working for an obnoxious military-tech tycoon, Caleb Montgomery, but soon finds himself thrust back into the danger zone.

Thursday, May 2nd, 2019

10: Episode 10

Section 20 faces an ultimate dilemma as it battles Pavel and his team of Russian turncoats for keys to Soviet-era missiles thought to have been destroyed years earlier. The conflict takes S20 from a remote village in the Philippines to Saloglu, Azerbaijan, where three long-range missiles are ready to be fired on major cities in the West. Can the team stop Pavel and save the world from Armageddon?
Season 8
Tuesday, February 25th, 2020

1: Episode 1

The members of Section 20 are thrown back into combat when a seemingly-straightforward mission in Kosovo to rescue a British scientist uncovers a conspiracy.

Tuesday, March 3rd, 2020

2: Episode 2

After catching wind of a feud brewing between Edon and his son Loric, Section 20 launches a raid on their family business; wedding arrangements between the Demachi and Vironi families sour; Mac considers a career-changing offer from Coltrane.

Tuesday, March 10th, 2020

3: Episode 3

S20 is in Tel Aviv, tracing a man with stolen Russian military tech that he plans to sell to Zayef and Mahir. A notorious Israeli gangster makes matters even more complicated. Luckily, S20 picks up a highly-trained friend along the way.

Tuesday, March 17th, 2020

4: Episode 4

Novin is forced to cooperate with Topal and Danny, as Spencer gives the squad an ultimatum. After an explosive stand-off with Zayef and Mahir, Spiegel threatens to blow the lid off S20's operations in Tel Aviv, and later, the squad's arrangement with the local police reaches its tipping point. Meanwhile, a serious threat is posed to S20's alliance with Zarkova.

Tuesday, March 24th, 2020

5: Episode 5

When Zayef's location is compromised, S20 raids the premises, leading to Mac defying orders to keep his team safe. Suspecting that Zayef plans to deploy the stolen military tech during a U.N. conference in Munich, S20 sets out to stop him.

Tuesday, March 31st, 2020

6: Episode 6

Long after the incident in Munich, Wyatt and Novin reunite with Mac, who has since left the military. But while he lives out a seemingly idyllic existence with his wife and daughter, his violent past haunts him.

Tuesday, April 7th, 2020

7: Episode 7

Spencer joins S20 to take down Zayef for good. But when intel leads them back to the Demachi's, S20 finds itself embroiled in a feud that may expedite Zayef's plans and place military-grade weapons in the hands of terrorists across Europe.

Tuesday, April 14th, 2020

8: Episode 8

S20 plans to storm a freighter carrying weapons, but when Spencer administers a kill order, Coltrane grows suspicious. As members of S20 contemplate following their conscience, Zayef divulges intel that could drastically change their fate.

Tuesday, April 21st, 2020

9: Episode 9

With Chetri in the wind and Carolyn on their tail, Novin, Wyatt and Coltrane are blacklisted and left with scant resources. S20 seeks the help of Russian allies to combat Russian foes, and the hunt for Zayef's hard drive marches on.

Tuesday, April 28th, 2020

10: Episode 10

After receiving shocking intel from an unlikely Russian informant, S20 decides to reunite for one final mission to track down Arianna and avenge their comrades. This time, however, they're doing things a little differently.