update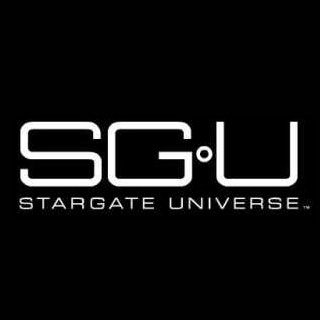 Season 0
not specified

37: Character Profile : Chloe Armstrong

not specified

38: Character Profile : Colonel Everett Young

not specified

39: Character Profile : Doctor Nicholas Rush

not specified

40: Character Profile : Eli Wallace

not specified

41: Character Profile : Elyse Levesque

not specified

42: Character Profile - Lieutenant Matthew Scott

Tuesday, October 6th, 2009

1: Access All Areas

Behind the scenes of the sci-fi series, as self-proclaimed superfan Nidai interviews the cast and takes a tour of the show's Vancouver set.

Thursday, October 22nd, 2009

2: Kino Webisode 1 : Get Outta Here

Colonel Young is in his quarters going over paper work. The Kino enters and watches him over his shoulder. He notices it's presence and closes his folder. He tells Eli that even though he gave him permission to keep an eye on things he does not have permission to spy on him. He stands up and grabs the Kino.

Thursday, October 22nd, 2009

3: Kino Webisode 2 : Not the Com Lab

Eli is talking into the Kino and showing us around the ship. He enters a room he thinks is the Communications Lab but it is actually the Infirmary. He says that they don't know what half of the machines do.

Thursday, October 22nd, 2009

4: Kino Webisode 3 : No Idea

Eli again is showing us the ship and he enters a room that he has no idea what it is. He says he doesn't think he has been in it before.

Thursday, October 22nd, 2009

5: Kino Webisode 4 : The Stargate Room

Eli shows us his favorite room on the ship, the Stargate Room. He says that Rush believes this Stargate is older then all other Stargates and might be a prototype.

Thursday, October 22nd, 2009

6: Kino Webisode 5 : Eli's Room

Eli shows us his very small sleeping quarters. He says that he hopes it is only temporary because there are more compartments that can't be entered because they are damaged. He says Rush wants them to be fixed but Young wants them to focus on getting home and finding food and water. He says he agrees with Colonel Young and says farewell because he has a calisthenics training session with Greer, who he thinks hates him, in the morning and needs to get some sleep.

Friday, October 23rd, 2009

7: Kino Webisode 6 : Don't Encourage Him

The Kino enters the Mess Hall where Scott, Johansen, and Greer are having lunch. Scott says hello and Johansen tells him not to encourage him because he was caught spying on Lt. James. Eli denies it and says that Riley was driving. Greer grabs the Kino and holds it to his face. He warns Eli that if he does it again he will use the Kino to spy on him from the inside.

Friday, October 23rd, 2009

8: Kino Webisode 7 : Corridor Conversation

The Kino turns a corner and zooms in on Scott and Chloe having a conversation but they are too far away for the mic to pick it up.

Monday, October 26th, 2009

9: Kino Webisode 8 : Marked Hatch

Eli comes up to a hatch marked with 2 X's. He says that if he opened the hatch he would be sucked out into space.

Monday, October 26th, 2009

10: Kino Webisode 9 : Not Supposed to be in Here

Eli enters the Shuttle and explains that Destiny has two of them but one is inaccessible. He says he is not supposed to be in it because it is for military personnel only.

Monday, October 26th, 2009

11: Kino Webisode 10 : Nobody Cares

Eli is interviewing Chloe in her quarters and asking her personal questions. She tells him that nobody cares what her favorite color is because she is not important. Eli disagrees and tries to cheer her up. She says she is tired and asks him to leave.

Monday, November 2nd, 2009

12: Kino Webisode 11 : Kino Race

Eli and Riley are in the corridor preparing for a Kino race. They start down the corridor and turn the corner and Eli's almost hits Camille.

Monday, November 2nd, 2009

13: Kino Webisode 12 : Covered Kino

Lt. James enters the shower room and takes off her shirt. She looks up and sees the Kino hovering near the ceiling. She using her shirt to cover the Kino.

Monday, November 2nd, 2009

14: Kino Webisode 13 : Variety

Becker and Inman are trying to isolate flavorful esters (such as banana flavoring) from chemical impurities in the water from the ice planet in order to make the rations more enjoyable. Becker asks if it is possible to get chocolate but Inman says that it contains over 12,000 chemicals and hasn't been able to be replicated. All of the sudden the ship shakes as if there was an explosion.

Wednesday, November 11th, 2009

15: Kino Webisode 14 : You Okay

Scott enters Chloe's quarters and asks if she is okay. She says she really thought they were going home. Scott says that she must be happy to be going to Earth. She says that seeing her mom that way just makes things harder.

Wednesday, November 11th, 2009

16: Kino Webisode 15 : Do I Look Stupid

Scott and Volker are helping Riley and Brody put on the space suits. Brody thinks he looks stupid but Scott assures him he looks cool. Riley realizes he has to go to the bathroom and Scott tells him to go in the suit because they are designed for it but Riley refuses. Brody gets his helmet on and tries to walk. He takes one step and falls on his face.

Wednesday, November 11th, 2009

17: Kino Webisode 16 : All Telford's Fault

Brody is in his quarters and blaming himself for what happened to Riley but Park tells him he couldn't have done anything. Brody says it is all Telford's fault and Rush is right that he is going to get everyone killed. Park asks him what they should do and he says they should help Rush.

Wednesday, November 11th, 2009

18: Kino Webisode 17 : What's That Light

While walking down a corridor, Sgt. Ronald Greer and Lt. Matthew Scott (and possibly the entire ship) hear the intercom come on and the voices of Adam Brody and Lisa Park testing something they just invented. The Kino is on Greer and Scott's faces the entire time. It seems that Park rigged a full duplex interface with the Destiny's communication system and the frequencies got swapped somehow and now everyone can hear their conversation. It seems that they should have tested the thing thoroughly before talking bad about the military personnel, who Brody declares "can't walk without dragging their knuckles" let alone work a simple device. Then Brody notices that a light is on, despite Park claiming that the intercom was off.

Sunday, November 15th, 2009

19: Kino Webisode 18 : New Kind of Crazy

Eli and Lt. Scott discuss the discovery of the two Kinos found on a Jungle planet - upon the one is a recording of an alternative timeline Matthew Scott. The recording informs the present crew about a disease that was in their water supplies, the native creature on the planet, and its medicinal qualities found in its venom.

Sunday, November 15th, 2009

22: Kino Webisode 21 : The Apple Core

Eli Wallace introduces the Destiny's Control interface hub. He calls it "apple core" but this name displeases Adam Brody who demands to call it control interface. Brody tries to get support from Lisa Park and Dale Volker but they also call it "Apple core".

Thursday, November 19th, 2009

20: Kino Webisode 19 : Only Run When Chased

Eli Wallace is sitting with Lisa Park, Dale Volker and Adam Brody are watching an episode of South Park from Eli's cell phone, and find one scene hilarious. They are then interrupted by Matthew Scott, who notices that it must have been the fiftieth time they seen the same episode. He came in to announce the start of a morning work out Everett Young proposed to keep the crew in shape. Volker notes he only does his running while being chased, but they still have to run. The team hear that Scott can run two miles in 21 minutes for a man his age, probably faster. Eli decides to wager an energy bar, believing he couldn't do it in time. Scott accepts the bet, and starts the run after Park starts the timer. After Scott leaves, the four continue with the watching South Park, laughing at another scene.

Wednesday, November 25th, 2009

21: Kino Webisode 20 : Want Me to Bust Him Up

Walking down a corridor aboard Destiny followed closely by a Kino, Ronald Greer hears crying. He pauses and motions for the Kino to turn right. In a room around the corner, Dr. Lisa Park is pacing and muttering to herself about being stupid. Greer indicates for the Kino to remain in the hallway as he approaches Park. He wonders if she is okay, and asks her if Dr. Rush is giving her a hard time. She nods yes, and Greer responds by offering to "bust him up". The two laugh.

Thursday, December 10th, 2009

23: Kino Webisode 22 : Not Just For Posterity

Dr. Lisa Park records a video diary about her time on Destiny and mentions here friends and family. However, she is interrupted and proceeds to have sex with an apparently close male friend.

Tuesday, February 9th, 2010

28: Kino Webisode 27 : Chloe's Room

Eli makes another tour through the ship and comes to Chloe Armstrong's room.

Tuesday, February 9th, 2010

29: Kino Webisode 28 : Disgusting Habit

Adam Brody secretly share a cigarette with sergeant Spencer.

Tuesday, February 9th, 2010

30: Kino Webisode 29 : Favorite Meal of All Time

Eli asks everyone what their "favorite meal of all time" is.

Tuesday, February 9th, 2010

31: Kino Webisode 30 : Not Being There

Hunter Riley records his diary entry.

Friday, April 16th, 2010

24: Kino Webisode 23 : We Volunteer To Do This

Eli interviews Airman Kelly, while her consciousness is in Chloe's body, about why she volunteered to use the communication stones.

Friday, April 23rd, 2010

25: Kino Webisode 24 : Wait For It

Dr. Brody attempts to take revenge on Sgt. Riley by playing a prank on him.

Friday, May 14th, 2010

26: Kino Webisode 25 : Drop The Sirs

Scott tells Greer to be sometimes less formal. After that they chat a bit.

Wednesday, May 19th, 2010

27: Kino Webisode 26 : Like A Hug

TJ and Dr. Park discuss Rush's relationship with Dr. Perry.

Friday, August 6th, 2010

32: What Else Is Going On?

Director Ivon Bartok gives a behind the scenes look at filming the web-only Kino scenes.

Thursday, January 27th, 2011

33: Kino Webisode 31 : One Long Endless Night

Lt. James talks about keeping time on the Destiny. Camile wishes James a happy birthday.

Friday, January 28th, 2011

34: Kino Webisode 32 : Horrible Accident

Sgt. Riley uses the Kino to check up on Eli in the infirmary.

Monday, January 31st, 2011

35: Kino Webisode 33 : Painful Moments

Brody, Park, Morrison, Sgt. Riley and Eli recount their most emotionally painful moments in life.

Tuesday, February 1st, 2011

36: Kino Webisode 34 : All The Stages

Lt. James documents all the stages she's gone through while aboard the Destiny.
Season 1
Friday, October 2nd, 2009

1: Air (1)

When Icarus Base is attacked, it's inhabitants are forced to flee through the Stargate. The base was created on a distant planet to take advantage of a powerful energy supply located there. Their goal is to try and determine the purpose of the mysterious ninth symbol of the Stargate which they have never been able to lock in. In going through the Stargate, they are transported not to Earth but onto an very old, apparently uninhabited but huge spacecraft. With the group's commander injured, Lt. Scott and the chief scientist, Dr. Nicholas Rush lead the exploration of the craft. Several areas of the ship have been damaged but it is basically functional. They are able to learn that they are in fact billions of light years from Earth.

Friday, October 2nd, 2009

2: Air (2)

The survivors arrive on an uninhabited ship floating billions of light years away from Earth. Panic spreads throughout the group and Col. Young, who was severely injured during the escape, transfers command to Lt. Matthew Scott, before lapsing into unconsciousness. Teams led by Dr. Rush and Sgt. Greer try to make sense of the situation, while Lt. Tamara Johansen, a medic who was days away from leaving the program, is thrust into the role of chief medical officer.

Friday, October 9th, 2009

3: Air (3)

With the air supply failing on the Destiny, a team disembarks to a desert-like planet in search of the mineral needed to scrub the ship's air of carbon dioxide. After testing numerous sand samples without success, and with their window of opportunity closing fast, the group opts to split into two to cover more ground, despite the unbearable heat.

Friday, October 16th, 2009

4: Darkness

The Destiny suffers a power crisis, putting the lives of the stranded crew in jeopardy and forcing them to consider abandoning the ship.

Friday, October 23rd, 2009

5: Light

With the ship on a collision course, the crew must decide who will stay and who will flee on the shuttle to try and find a habitable planet.

Friday, October 30th, 2009

6: Water

Severe rationing can't save the Destiny's dwindling water supply, forcing Colonel Young and Lieutenant Scott to seek out drinkable water on a deadly ice planet.

Friday, November 6th, 2009

7: Earth

With the situation onboard the Destiny dire, General O'Neill and Home World Command orders Col. Young to execute a high risk plan concocted by the I.O.A. scientists which, in theory, could return the crew to earth.

Friday, November 13th, 2009

8: Time

Visiting a newly discovered jungle planet, the crew is amazed to recover a Kino by the gate. Downloading the Kino data, Eli discovers video of the team, which appears to have been shot during an earlier visit. The mystery of the video's origin becomes a secondary concern as members of the team start falling ill.

Friday, November 20th, 2009

9: Life

Aboard Destiny, Dr. Rush supervises the exploration of new areas of the ship. Looking for resources to make their everyday lives easier, the crew stumbles upon a piece of Ancient technology that carries the promise of a way home. While somewhat familiar with the find, Dr. Rush can't guarantee the safety of using it, bringing him and Col. Young to a standoff on what to do.

Friday, December 4th, 2009

10: Justice

Everyone is shocked when a member of the crew is found dead from a gunshot wound. While at first glance it appears to be suicide, the gun is nowhere to be found. The crew is confined to quarters while a search is performed and when the gun shows up in Col. Young's quarters, he becomes the number one suspect.

Friday, April 2nd, 2010

11: Space (1)

A snafu with the communications stones lands Col. Young's consciousness in an unknown being, resulting in a standoff between the Destiny and an alien vessel and the abduction of Chloe.

Friday, April 9th, 2010

12: Divided (2)

Dr. Nicholas Rush and Chloe suffer nightmares following their ordeal on the alien vessel, and Rush suspects that a tracking device may have been placed on the ship's hull. Later, a splinter group on Destiny executes a coup with life-threatening consequences.

Friday, April 16th, 2010

13: Faith

Dr. Rush struggles to determine why Destiny has no record of this star system while Col. Young directs Lt. Scott and a small team to shuttle down to the planet's surface on a fact finding mission. Upon landing, everyone is amazed to discover that the atmosphere and terrain are idyllic. Relishing the sunshine, fresh air, clean water and abundance of food, many are reluctant to return to the ship, believing that providence has intervened.

Friday, April 23rd, 2010

14: Human

Risking his life with a piece of Ancient technology, Dr. Rush finds clues to unlocking more of Destiny during flashbacks to his life back on Earth before Icarus, with a wife dying of cancer and meeting Dr. Daniel Jackson to learn about the Stargate. Meanwhile, members of the Destiny crew find themselves trapped while exploring tunnels on a nearby planet.

Friday, April 30th, 2010

15: Lost

Trapped on a planet in rubble and left for dead, Ronald Greer must do everything he can to save himself. His ordeal brings back tragic memories of his past with his abusive father and loving mother.

Friday, May 7th, 2010

16: Sabotage

When one of the twelve FTL drive modules on the Destiny explodes due to an overload, the crew calls upon a brilliant scientist from Earth to help find a solution.

Friday, May 14th, 2010

17: Pain

Dr. Tamara Johansen tries to track down what is causing the crew to hallucinate.

Friday, May 21st, 2010

18: Subversion

Earth's Stargate Program isn't the only group in the Milky Way that's interested in the Ancients' Destiny. What's worse, this long-time foe may have a spy among those closest to the Icarus project.

Friday, June 4th, 2010

19: Incursion (1)

An enemy from the Milky Way has boarded the Destiny and has taken hostages. Is it possible that they know how to get back or have they stranded themselves as well?

Friday, June 11th, 2010

20: Incursion (2)

As Young and Camille attempt to resolve the hostage crisis with Kiva, Destiny suffers from power fluctuations and blackouts due to its proximity to a binary pulsar.
Season 2
Tuesday, September 28th, 2010

1: Intervention (3)

Everett and the crew continue their efforts to save Destiny while holding off the Lucian Alliance invaders.

Tuesday, October 5th, 2010

2: Aftermath

Desperate for food and water, Rush directs the ship to a planet that has been locked out of Destiny's controls. Young and Wray clash over what to do with the Alliance prisoners.

Tuesday, October 12th, 2010

3: Awakening

The crew encounters a ship remarkably similar to Destiny, which may hold the key to their returning home.

Tuesday, October 19th, 2010

4: Pathogen

Chloe behaves in a bizarre way, prompting a search of her quarters, where Lt. Scott finds a journal penned in an alien language. Elsewhere, Eli copes with his mother's medical condition.

Tuesday, October 26th, 2010

5: Cloverdale

When Scott's team explores a new planet, a plant-like organism infects the lieutenant, causing him to hallucinate a life back on Earth where he is getting married.

Tuesday, November 2nd, 2010

6: Trial and Error

Young is plagued by mysterious dreams where Destiny is destroyed by alien attackers no matter what he does.

Tuesday, November 9th, 2010

7: The Greater Good

Rush and Young investigate an abandoned alien craft which is just outside the Destiny. While they do this, the crew onboard the ship find the bridge and discover that Rush is responsible for the countdown clock not activating when the ship emerges from FTL.

Tuesday, November 16th, 2010

8: Malice

Simeon makes his escape from Destiny, sending Nicholas Rush on a vengeful mission. But Young and Greer attempt to retrieve Simeon unharmed.

Tuesday, November 23rd, 2010

9: Visitation

Members of the crew left behind in another galaxy make a shocking return to Destiny.

Tuesday, November 30th, 2010

10: Resurgence (1)

The crew's new-found control over Destiny's flight path introduces new risks when they find themselves in the middle of a war between two races.

Monday, March 7th, 2011

11: Deliverance (2)

Locked in a battle with a Drone Command Ship, the Destiny is surprised by the arrival of the Aliens that abducted Rush and Chloe.

Monday, March 14th, 2011

12: Twin Destinies

Rush travels back in time to avert a disaster, meeting a past version of himself.

Monday, March 21st, 2011

13: Alliances

Camille and Sgt. Greer are trapped when Homeworld Command comes under attack.

Monday, March 28th, 2011

14: Hope

Chloe's body is taken over by another consciousness. Meanwhile, Dr. Volker is stricken with a mysterious illness.

Monday, April 4th, 2011

15: Seizure

Rush slips into a coma in the neural interface chair, and Amanda connects with him in the ship's matrix, but Ginn informs Eli of a problem with that scenario. Elsewhere, Dr. Rodney McKay's plan to dial the ninth chevron address hits a snag.

Monday, April 11th, 2011

16: The Hunt

An alien creature attacks an exploration team from Destiny, taking two crew members captive.

Monday, April 18th, 2011

17: Common Descent (1)

Destiny comes upon a colony where the people claim their civilization was founded two thousand years earlier ... by Destiny's crew.

Monday, April 25th, 2011

18: Epilogue (2)

While attempting to return a group of colonists to their home, the crew finds that the planet is on the verge of seismic destruction.

Monday, May 2nd, 2011

19: Blockade

When the command ships blockade stars along Destiny's path, the crew must find a different, superhot star to recharge at. Eli and Rush are forced to pilot the ship in, while the rest of the crew evacuates to a nearby planet... only to discover that the drones are already there.

Monday, May 9th, 2011

20: Gauntlet

Blocked by Command Ships at every star and unable to gate for supplies without alerting the drones, Destiny must take a stand or be left adrift.