update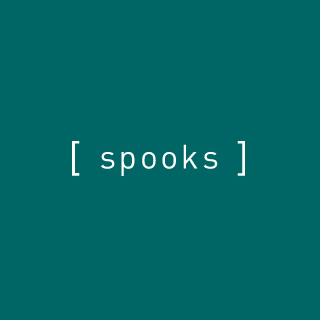 Season 0
Saturday, April 11th, 2015

1: Spooks: The Greater Good

When charismatic terrorist Adem Qasim escapes from MI5 custody during a high profile handover, legendary operative Harry Pearce, Head of Counter-terrorism, is blamed. Disgraced and forced to resign, Harry disappears without a trace. With MI5 on its knees in the wake of the Qasim debacle and facing controversial reform, former agent Will Holloway is brought back from Moscow to discover the truth about Harry's disappearance and in doing so, uncovers a shocking revelation; Harry is still alive, has gone rogue and desperately needs Will's help. Will must decide whether to turn Harry in - or risk everything by trusting the damaged, dangerous master spy who betrayed him once before…
Season 1
Monday, May 13th, 2002

1: Episode 1

An abortion doctor is executed by an American pro-life terrorist; Mary Kane. An informant reveals that this is just the tip of the iceberg as Mary has 20 more bombs and plans on using them. To make matters worse she has started training more pro-life groups, within the UK.

Monday, May 20th, 2002

2: Episode 2

Tom and Helen must go undercover and befriend the wife of a suspected hardcore racist in order to prevent a racewar. Meanwhile Zoe and Tessa learn that a boatload of refugees is due to dock at Dover in the next few days. Things worsen when the operatives realise the two things may be connected and their covers may be blown.

Monday, May 27th, 2002

3: Episode 3

Whilst on a routine check of the bugs in the Turkish Embassy, Zoe and all the other people in the embassy are taken hostage by terrorists who wish to negotiate the release of their parents from prison. If Zoe's cover as a PR consultant is blown she will almost certainly be killed. Things worsen when Harry realises that the attack on the embassy was all just a distraction from something much, much bigger.

Tuesday, June 4th, 2002

4: Episode 4

MI5's best officer, Peter Salter, seems to be joining the enemy. President Bush is scheduled to visit and it seems as though Salter is trying to stop the peace, is this all part of his mission or is he in fact a triple-agent?

Monday, June 10th, 2002

5: Episode 5

Disgraced MP Hampton Wilder has written memoirs with the power to destroy the governement, what's more an old KGB agent is trying to smuggle illegal arms into and out of the country, besmirching the good name of the Prime Minister's right hand man.

Monday, June 17th, 2002

6: Episode 6

Patrick McCann, an IRA leader claims to have information about a nuclear attack on the UK mainland, can MI5 trust the IRA enough to give them what they want in return; 36 hours free of surveillance, free to do whatever they wish?
Season 2
Monday, June 2nd, 2003

1: Episode 1

With Tom's family trapped in his house with a bomb and nothing Tom or the other Spooks can do but watch on. There is a huge explosion and the credits begin. However there is no time to focus on these events as a Serbian Warlord has been seen entering the U.K. vowing revenge for the death of his sons in a N.A.T.O. bombing raid. Zoe is sent undercover to track him down, and stop anymore deaths.

Monday, June 9th, 2003

2: Episode 2

A fellow agent informs Tom that young boys & men from a Mosque in Birminham are being trained as suicide bombers. They need an undercover spook, but who should or can go?

Monday, June 16th, 2003

3: Episode 3

MI5's mainframe has been hacked into. But Tom and his team think they have found a lead in the form of an I.T. teacher, so Zoe is sent undercover to get close to him and find out his secrets. Will they be able to stop the culprit before the inner sanctum is breached and every agents identity revealed?

Monday, June 23rd, 2003

4: Episode 4

After stealing a large amount of money from a bank a man is found Crucified on the moors. The treasury call in the team to investigate but when Harry decides to take the mission further Danny's life is put in danger

Monday, July 7th, 2003

5: Episode 5

Tom's skills as leader are tested to their extremes when they take part in an Extreme Emergency Response Initiative Exercise (EERIE) to test their response to nuclear, chemical or biological act in central London, but when the power in the grid is cut and Harry starts to feel ill, they soon begin to suspect it's for real.

Monday, July 14th, 2003

6: Episode 6

The President of the USA makes an unexpected stop in London. Tom and his team are forced to work with the CIA. A power struggle between the 2 secret organizations begins but will they stop fighting before a terrible mistake is made? And will Tom ex-girlfriend leave well alone or will she have to be taught a lesson?

Monday, July 21st, 2003

7: Episode 7

A French scientist has gone renegade and taken a top secret weapon called Firestorm with him, which he is threatening to sell to the highest bidder. Now he has ended up in the UK, and MI5 are forced to work with French Intelligence. But the British want the technology they have to steal the technology without the french finding out and using an agent that if caught has no affiliation to 5. But there is a burglary at Harry's flat which puts the operation in jeopardy, or does it?

Monday, July 28th, 2003

8: Episode 8

A new series of strikes prompted by the unions has the team worried. And when news of a 'strike' by the army, Tom is sent undercover to investigate. Meanwhile Zoe takes charge back at the Grid and is tasked with moving spent uranium cells across the country after rail strikes prevent it taking it's usual route. Will it get to Dover on time? Or will it fall into the wrong hands?

Monday, August 4th, 2003

9: Episode 9

Tom is undercover with Customs but when he goes off to phone in the rest of the crew are murdered. A Colombian drugs cartel are suspected. Zoe and Tom are sent undercover to 'turn' the girlfriend of the head of the cartel. Tonight also sees the re-appearance of Tessa and she wants revenge on Harry and MI5. Will she endanger Tom and Zoe's life? Will the Mole be found before it's to late? Or will Tessa get her revenge and allow someone to die?

Monday, August 11th, 2003

10: Episode 10

Tom ignores Harry's demands to end his relationship with CIA officer Christine Dale. Christine hands Tom a secure communication which she has accidentally received from high up in the CIA. It says that an American assassin has come to the UK for a hit and that the CIA are going to take him out, without informing Five or any of the security services. Tom can't tell Harry what he knows so enlists Danny and Zoe to help him. However things start to go wrong and tonight's episode is all 'Smoke and Mirrors' will the truth be uncovered before something goes terribly wrong? Has Tom gone bad?
Season 3
Monday, October 11th, 2004

1: Episode 1

Tom Quinn has disappeared after shooting his boss Harry Pearce. He also stands accused of assassinating the Chief of Defence Staff. Chairman of the Joint Intelligence Committee Oliver Mace uses this a pretext to launch a punitive investigation of MI5. Zoe, Danny and the team must prove Tom innocent and save the service from government takeover.

Monday, October 18th, 2004

2: Episode 2

Harry reawakens sleeper agent Fred Roberts, a renowned chemist and family man. As Fred becomes more deeply involved with deadly terrorists, Tom has a crisis of conscience which could jeopardise his career.

Monday, October 25th, 2004

3: Episode 3

Danny and the team must uncover the truth behind an assassination attempt on a famous novelist.

Monday, November 1st, 2004

4: Episode 4

The latest round of Middle East peace talks are abruptly halted when a key delegate is killed. With the peace process derailed MI5 start to investigate a newspaper mogul and renowned Israeli extremist, and a group he's associated with called the November Committee. Can MI5 prevent an assassination attempt on a pro-Palestinian British MP?

Monday, November 8th, 2004

5: Episode 5

Saturday morning. Danny and Colin practice their firing technique on MI-5s gun range. Zoe and fiance Will are still madly in love. Ruth watches old movies at home whilst longing for real-life romance. A North Sea mission places additional stain on all relationships...

Monday, November 15th, 2004

6: Episode 6

Zoe is tried for manslaughter when an MI-5 operation results in the murder of an undercover police officer.

Monday, November 22nd, 2004

7: Episode 7

While a deadly hacker turns Britain upside down, Danny decides weather to reveal all to Will, MI5 hunts the source down to an Islamic mosque with the help of Mi5's best computer programmers. But things get suspicious when Ruth, close onto the tail of the hacker, goes missing and so does a member of the special team...

Monday, November 29th, 2004

8: Episode 8

The baby of a celebrity couple is kidnapped and they call in MI-5. Fiona goes in undercover to gather more information about the couple against Adam's wishes.

Monday, December 6th, 2004

9: Episode 9

When known mercenary Robert Morgan is spotted at a top-secret disused Soviet arms dump, he obviously has to be brought in for questioning. Is it all right to blackmail innocent people to get the information you want? Is it acceptable to threaten the lives of a suspect's family?

Monday, December 13th, 2004

10: Episode 10

It's Fiona's birthday, and she's not going to forget it!While inspecting a possible Islamic terrorist safe house, they are kidnapped. With the threat of his son's , his wife's and Danny's life Adam must choose who won't live to see another day, Fiona or Danny? The prime minister's life is in danger, will mi5 give into the kidnappers demands - but then to everybody's surprise....Danny makes the ultimate sacrifice.
Season 4
Monday, September 12th, 2005

1: Episode 1

When a devastating bomb explodes in central London, causing multiple deaths, a terrorist group with a hatred for human life claim responsibility. With their leader facing extradition, the bombers announce that crippling attacks will be launched at ten hour intervals until he is released.

Tuesday, September 13th, 2005

2: Episode 2

Zafar and Adam race against the clock to uncover the latest bomb. As a new ultimatum is issued and Tash mysteriously disapears, the team is forced to deal with the possibility of a mole within their own organisation.

Monday, September 19th, 2005

3: Episode 3

Far-right political party The British Way is threatening democracy so Adam and Fiona go undercover to infiltrate and destroy its campaign.

Monday, September 26th, 2005

4: Episode 4

Adam infiltrates a truck carrying illegal immigrants across Europe in order to stop a would-be terrorist.

Monday, October 3rd, 2005

5: Episode 5

A neo-conservative group murder an ex-minister to cover up his past and then they hunt down the journalist who is threatening to blow the story and is under MI5 protection.

Monday, October 10th, 2005

6: Episode 6

MI5 suspect a terrorist is planning an attack from his prison cell.

Monday, October 17th, 2005

7: Episode 7

The Syrian foreign minister tries to establish subversive contacts with MI5 at the opening of a cultural centre in London. Fiona is desperate to lead this mission and must confront her Syrian past.

Monday, October 24th, 2005

8: Episode 8

An old British traitor is called on to infiltrate a Russian firm suspected of stealing secrets from GCHQ.

Monday, October 24th, 2005

9: Episode 9

Harry upsets the CIA by stopping an extradition to the USA.

Monday, October 31st, 2005

10: Episode 10

A former officer is convinced that MI5 killed Princess Diana and is determined to force the team to prove it.
Season 5
Sunday, September 17th, 2006

1: Episode 1

The government introduces draconian emergency measures in response to a series of terrorist attacks. MI5 fear that influential establishment figures are behind the attacks and may be planning a coup.

Monday, September 18th, 2006

2: Episode 2

MI5 has foiled an attempt to murder the Home Secretary, but the plotters use the new emergency powers to imprison Harry. The team must try to frustrate the coup before Harry is executed.

Monday, September 25th, 2006

3: Episode 3

Zaf goes deep undercover to infiltrate an Al Qaeda cell that is planning an attack on the UK. When Adam learns that the terrorists are on a suicide mission he tries to prevent them from reaching their target, but events soon spiral out of control.

Monday, October 2nd, 2006

4: Episode 4

Posted undercover at the World Trade Summit for Africa, the team discovers an assassination plot. Initially determined to put their lives on the line to prevent the murder, they are faced with a moral dilemma on discovering the motivate behind the plot.

Monday, October 9th, 2006

5: Episode 5

The government publishes its report on the investigation into death of seven terrorist suspects in a fire at a prison. Harry suspects a cover up, then discovers that one of his team has been implicated.

Monday, October 16th, 2006

6: Episode 6

Adam and Zaf try to find a group of terrorists who have infiltrated Britain. Ros oversees a visit by a delegation of Saudi princes offering a guaranteed oil supply in exchange for nuclear expertise, but the Saudi Trade Centre is attacked by terrorists.

Monday, October 23rd, 2006

7: Episode 7

The terrorists start to execute hostages in pursuit of their demand for the release of Al Qaeda prisoners held in Saudi Arabia, but suspicion arises as to the true identity of the terrorists.

Monday, October 30th, 2006

8: Episode 8

MI5 investigate the assassination of a Muslim cleric outside the high court, and uncover a radicalised Christian who is determined to incite a religious war.

Monday, November 6th, 2006

9: Episode 9

MI-5 is put in charge of protecting Niko Grecic, the former right-hand of Tezlia, a Serbian who is put on trial for war crimes. They know that Richard Dempsey, a former MI-6 agent who turned on them, is looking for Grecic to kill him before he can testify. Adam, Jo and Zafar must protect Grecic at all costs.

Monday, November 13th, 2006

10: Episode 10

An environmental terrorist group is threatening to flood London if the government does not make a secret document public.
Season 6
Tuesday, October 16th, 2007

1: Episode 1

Zaf and Adam participate in a mission in Tehran that goes wrong. As the investigation advances, the team realizes they've been lied to as to the goals of their mission.

Tuesday, October 23rd, 2007

2: Episode 2

The country faces a plague outbreak. In a race against time, the officers from Section D have to track down and quarantine everyone who might be infected, while preventing a panic.

Tuesday, October 30th, 2007

3: Episode 3

A British plane is thought to have been hijacked and taken to an American airstrip. Ros is captured by the Yalta organisation when the team show up and they learn of an international cover-up.

Tuesday, November 6th, 2007

4: Episode 4

As an Algerian extremist escapes his home detention, the team fear he may be plotting a terror attack on US businesses in the UK with the help of local Iranians. However, working with the Americans to stop the attack proves a trying task given their recently-deceitful behaviour.

Tuesday, November 13th, 2007

5: Episode 5

MI5 have to intercept a Russian arms dealer who plans to pass blueprints for a nuclear device to Iran. Adam and Ana decide to bring their relationship to a close.

Tuesday, November 20th, 2007

6: Episode 6

Harry discovers there's a mole at large in the Grid. Meanwhile, Ros and Adam board a plane undercover in an attempt to stop Iran becoming a nuclear power.

Tuesday, November 27th, 2007

7: Episode 7

A live TV broadcast announcing the new peace accord between the UK, US and Iran is hijacked by armed gunmen. Can Adam and Ros defuse the situation before someone's hurt?

Tuesday, December 4th, 2007

8: Episode 8

Ros is in grave danger after Bob Hogan discovers she's a traitor. Meanwhile, Harry's brought before Yalta's chief, whose identity shocks him to the core.

Tuesday, December 11th, 2007

9: Episode 9

The team find themselves suspended from the Grid following what happened involving Ros. Harry learns from an old adversary about a bomb he has planted in London. The team realize that if they respond their lives will be in danger but if they don't it will be public who suffer. A shocking discovery is made when they discover who is behind the latest threat.

Tuesday, December 18th, 2007

10: Episode 10

Hardliners opposed to the peace between Iran and the West have targeted a London school. Jo is captured by Redbacks, the mercenaries who abducted Zaf.
Season 7
Monday, October 27th, 2008

1: Episode 1

The team step in when a British soldier is kidnapped by al-Qaeda. Meanwhile, an old protégé of Harry's returns to the fold after eight years in a Russian prison - but whose side is he really on?

Monday, October 27th, 2008

2: Episode 2

Harry vows revenge by taking down the Head of Russia's intelligence service in Britain with the help of Lucas North. Lucas's loyalties, however, are secretly no longer with MI5 and he exploits Harry's trust to help a Russian submarine destroy Britain's communications system, causing financial and social chaos.

Tuesday, October 28th, 2008

3: Episode 3

With Lucas back within MI5 he reveals that the Russians interrogated him about Operation Sugar Horse, the most secret ongoing spy operation MI5 ever had. If the Russians know about it, then MI5 has a very high level mole. Harry seeks out his mentor, The Spycatcher, to help him find the mole. Ben is undercover with an Al Qaeda cell; they are planning to bomb London and what looks like a dry run unexpectedly turns live.

Monday, November 3rd, 2008

4: Episode 4

The team are stunned to discover that Al Qaeda's number three wants to negotiate. It's a risk, but Harry and the team have to take this chance for peace.

Monday, November 10th, 2008

5: Episode 5

The British economy is on the brink of collapse and if one more bank goes down the entire financial system will implode. Ros goes undercover in the City to flush out a dangerous international financier who wants to bankrupt the country. Suddenly, it is not just the economy, but Ros's life that is at risk.

Monday, November 17th, 2008

6: Episode 6

A teenage boy accidentally stumbles upon a government conspiracy and is instantly absorbed into the world of MI5, ending up on the run. Lucas and the team battle to protect the boy from those who wish to silence him. Harry receives a cryptic message from his asset in Russia which could be the key to bringing down the high-level MI5 mole.

Monday, November 24th, 2008

7: Episode 7

Harry is imprisoned and accused by MI5 of being the Russian mole. Lucas disappears to Moscow in a bid to gather intelligence and get to the bottom of Harry's arrest, whilst the rest of the team try to prove his innocence on the Grid. But with so much evidence against him and a traitor among the team, things aren't looking good for Harry.

Monday, December 8th, 2008

8: Episode 8

With the Russians launching a nuclear strike on London, the only person who can help the team in this desperate hour is the traitor amongst them. With the Russians hunting them down, the team usher their traitor through London in a desperate bid to reach the codes, and the bomb, in time.
Season 8
Wednesday, November 4th, 2009

1: Episode 1

Harry is still missing, and there is one question on everyone's mind: is he dead, or alive? Section D discovers that Harry thwarted a clandestine operation to smuggle weapons-grade uranium into Iraq to justify the war. Now the rogue officers who masterminded the operation want their uranium back, and they are prepared to go to any lengths to get it. If Harry isn't dead already, is it too late to save him?

Friday, November 6th, 2009

2: Episode 2

The country reaches crisis point when energy supplies are threatened by an explosion at a gas processing plant. With reserves on the verge of running out, Britain is forced to turn to Tazbekstan for help. But in return for energy, the Tazbek Trade and Industry Secretary, Urazov, wants carte blanche to wipe out his enemies on British soil. Is this a price worth paying or can Section D get rid of Urazov in order to secure the deal?

Friday, November 13th, 2009

3: Episode 3

The pressure is on for Section D when a secret meeting of powerful tycoons is stormed by armed terrorists and eight of the world's richest men are taken captive. But this is no normal hostage situation - undercover at the time, Ros is one the hostages. As events spiral out of control, it looks like no one will make it out alive. Is this the end of the road for Ros?

Friday, November 20th, 2009

4: Episode 4

Lucas's past comes back to haunt him when his former torturer Darshavin turns up with intelligence about a bomb in London. Harry fears Darshavin still has a psychological hold over Lucas, but Darshavin won't deal with anyone else. With innocent lives at risk Lucas must confront his demons for the sake of the nation, but can he overcome his nemesis in order to save the day or is the pressure too much to bear?

Sunday, November 29th, 2009

5: Episode 5

Harry is puzzled by the sudden death of CIA boss Samuel Walker. Harry is convinced that he did not commit suicide and when another CIA agent dies he begins to think that the deaths have something to do with the power meeting that is being held in Basel. Ros is surprised when her old mentor, Jack Coleville, contacts her and it soon becomes apparent he is involved in what has been going on.

Wednesday, December 9th, 2009

6: Episode 6

With the country on the verge of bankruptcy, the Government cant pay its national debt payments. Section D are asked to get back more than a billion pounds of illegal earnings from the DeWits bank. The team have to find out what, or who, Nightingale is after Ruth's investigations into the power meeting at Basel pay off.

Wednesday, December 16th, 2009

7: Episode 7

After a Pakistani intelligence officer is murdered in south London, the head of the Pakistani intelligence service talks to Harry and Ros. They learn that there is a planned attack on some Muslims and there are determined to stop an all out war between the Hindu and Muslim communities.

Wednesday, December 23rd, 2009

8: Episode 8

With India and Pakistan on the brink of war, emergency talks are set up in an exclusive London hotel. Section D faces its biggest challenge yet, as the team tries to avert the first nuclear confrontation since the Second World War. When the Indian delegation abandons the talks, it looks like Nightingale's sinister plan will succeed. Lucas and Ros place themselves in grave danger in a final attempt to defeat Nightingale, but will they make it out of the hotel alive?
Season 9
Monday, September 20th, 2010

1: Episode 1

Reeling after the explosion at the hotel, Section D are left considering the sacrifices they make as spies. But they are soon back in action, tracking Somalian AQ terrorist Abib on a boat from Tangier. When it becomes clear that the boat is carrying a lethal load, the team fear it is headed to Plymouth for the launch of the newest addition to the Royal Navy's fleet. But is the real target elsewhere, and is it too late to find the UK source of the plan? Lucas's own faith is challenged when he is visited by an unwelcome ghost from his past.

Monday, September 27th, 2010

2: Episode 2

The pressure is on for Beth when she goes undercover for MI5 for the first time. She is tasked with protecting a influential oil baron, Robert Westhouse, when the Team receive intel that an assassination attempt will be made on him at a meeting of top oil dealers. But an unexpected ambush throws things off course, and threatens to dredge up her murky mercenary past. Meanwhile, Lucas visits someone who never expected they would see him again.

Monday, October 4th, 2010

3: Episode 3

Section D are forced to welcome an FSB Officer onto the Grid to help track down Aibek, a rogue nationalist from the ex-Soviet state of Azakstan. Aibek is in the UK to find the last known sample of the nerve agent 'Paroxocybin'. The chase is on, but will the team find a way to stop the nerve agent falling into the wrong hands without ruining Anglo-Russian relations? Meanwhile, Lucas's personal life takes a passionate turn.

Monday, October 11th, 2010

4: Episode 4

When a highly skilled trio of Chinese agents arrive in London for 48 hours only, the team must find out why they are here. Ruth goes undercover in a major scientific research corporation where one Chinese scientist, Jiang, proves to be the ultimate prize. Beth activates an asset from the Chinese Security Services to be Section D's mole on the inside, but has she activated him too soon? Lucas makes a decision that could change his course forever.

Monday, October 18th, 2010

5: Episode 5

The American president is on his way to London to chair top secret peace talks between Israel and Palestine, under the guise of his first state visit. Beth and Dimitri must keep their wits about them as undercover Home Office representatives, tasked with keeping the delegates apart until the talks. When a plot to kill the President is uncovered, they must also track down the assailant. The hotel is put in lockdown as a precaution, but are they locking the threat out? Or in?

Monday, October 25th, 2010

6: Episode 6

Relations between the CIA and MI5 are stretched after an American drone is hacked in Afghanistan whilst in British care, leading to the loss of American lives. Beecher - head of the CIA in London - arrives on the Grid to oversee installation of the US's advanced cybersecurity system, 'Cybershell', to prevent any future disasters. Lucas, out in the field, is tasked with protecting and delivering to the Grid Daniella Ortiz, the young ex-hacker turned White House cryptographer who holds the installation codes. When the Grid is hacked and locked down, the Team are plunged into a nightmare. Will they escape and prevent the theft of all CIA and MI5 intelligence? Will Lucas be able to protect Ortiz when the hackers decide to cut out the middle man?

Monday, November 1st, 2010

7: Episode 7

Lucas is plunged further into the depths of his past when Vaughn takes his manipulations to a new level. Ruth is approached and followed by an imbalanced council snooper who is convinced he's found a dead drop. She initially keeps her distance from him, but when her curiosity gets the better of her she ends up trapped in a situation not even he could have predicted. Lucas and Harry come face to face in the pursuit of the truth.

Monday, November 8th, 2010

8: Episode 8

The team face their toughest challenge ever: tracking down Lucas North, their Section Chief, friend and one of the best agents MI5 has ever had. Harry decides the team are too close, and brings in a specialist to help with the hunt. But it will not be easy to find a man who has nothing left to lose, and as the search becomes increasingly desperate, Harry and Lucas become embroiled in a deadly game of cat and mouse.
Season 10
Sunday, September 18th, 2011

1: Episode 1

The team has been left shocked by Lucas's betrayal, and with Harry Pearce on gardening leave, Section D has a new leader called Erin Watts. She has brought Calum Reed with her into the team. Harry Pearce manages to win his MI5 employment tribunal and is soon back on the Grid in the thick of the action. Secrets end up being discovered after Max Witt, a retired spy and Harry's colleague in Berlin during the Cold War, is discovered to have been murdered.

Sunday, September 25th, 2011

2: Episode 2

Calum is attacked by a gang of street muggers during a routine intelligence-sharing exercise with MI6. The laptop he was carrying is stolen, and contains highly-classified information on MI5's undercover assets. Their names are soon plastered all over the internet, making MI5 look incompetent and putting those top assets' lives in danger.

Sunday, October 2nd, 2011

3: Episode 3

MI5 receive a red flash: radioactive material has been detected at an airport. They have intelligence that a highly dangerous anarchist with a penchant for dirty bombs has secretly entered the country. They enlist Dimitri to honeytrap the anarchist's only known contact, his sister Natalie. It is a morally tough operation for Dimitri, but through Natalie he gets close to the dirty-bomber. Dimitri's personal connection to them both proves invaluable in the tense and potentially lethal endgame.

Sunday, October 9th, 2011

4: Episode 4

Two former inmates are released from jail. One is an undercover MI5 asset and the other is an impressionable wannabe suicide bomber who has been radicalised in prison. They are set to launch an attack somewhere in London, but our team must time it right and step in at the eleventh hour to prevent a massive loss of life.

Sunday, October 16th, 2011

5: Episode 5

There is new evidence of CIA agent Jim Coaver's involvement in some recent attacks on MI5. Harry ends up kidnapping his former Cold War colleague but soon ends up realising that he's been looking in the wrong place and Jim could be innocent. Harry, with Ruth's help attempt to steal Coaver's laptop from under the noses of the Americans at the US embassy.

Sunday, October 23rd, 2011

6: Episode 6

Harry finds himself facing deportation to America following the death of CIA agent Jim Coaver. After some new evidence comes to light about the recent attacks on the United Kingdom and the Government's proposed alliance with Russia, Ruth and her former colleagues in Section D free Harry from CIA custody. Harry's suspicions see him going to another of his former Cold War adversaries.