update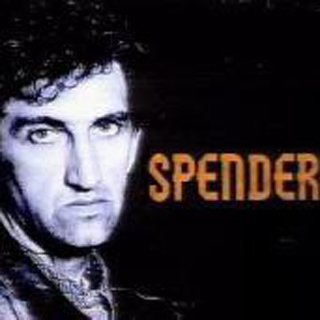 Season 0
Wednesday, December 29th, 1993

1: The French Collection

Spender is sent to France to escort Tommy Thornton back to the UK.
Season 1
Tuesday, January 8th, 1991

1: Homecoming

D.S. Freddie Spender is an undercover Geordie cop but has been in London for the last 15 years. He and his partner D.S. Colin Driver are on an undercover operation which goes horribly wrong and Spender is transferred back to his native Newcastle, much to his disgust. Upon his return, he must confront an ex-wife and kids, a murky past and some local villains. His boss, Supt. Yelland also dislikes Spender, and thinks he's a pain in the arse. Yelland assigns Spender to a case involving Raymond Price.

Tuesday, January 15th, 1991

2: Half a Ton of Heartaches

After Yelland tells Spender that he wants him to stick around for a while, he goes undercover on the oil-rigs following the suspicious death of Mr. Patel, an oil-rig worker.

Tuesday, January 22nd, 1991

3: Double Jeopardy

Following a tip-off, Spender and Stick tail the glamorous Lorraine Hope. She's up to something, but what? Then Dan asks Spender to assist another undercover detective (Terry Knowle), who doesn't want his help.

Tuesday, January 29th, 1991

4: The Candidate

Spender is assigned to look after a female Conservative politician named Bobby Montgomery. However, he is angered when Yelland teams up with him. However, Spender is injured when he is run down by a lorry whilst saving Bobby from being run over herself. After his spell in the hospital, Yelland has Spender put on the sick list and his car taken away. However, determined to do his job, he gets a job working for Iain Rutherford, the owner of the lorry which ran him over. Whilst driving for Rutherford he ends up being involved in a robbery!

Tuesday, February 5th, 1991

5: Iced

Spender's god-daughter's boyfriend is killed in a motorbike accident and he poses as an ex army buddy of a drug courier.

Tuesday, February 12th, 1991

6: Dance Girl Dance

Spender poses as an ex-shipyard worker with a load of redundancy money wanting to open a nightclub with local villain, Palmer. Spender also investigates a number of disappearances.

Tuesday, February 19th, 1991

7: Tough

Stick is in court and Spender goes with him as support. After the hearing, Spender befriends Mal Balmer, an ex-boxer. As he gets to know Balmer, he realises that Mal is now a fist fighter.

Tuesday, February 26th, 1991

8: Well Well Well

Spender travels to London after he is summoned back by Inspector Greaves. And when he returns he's faced with the task of clearing Stick's name after he is arrested on suspicion of murder.
Season 2
Tuesday, January 7th, 1992

1: Here We Go Again

Stick and Spud get into trouble.

Tuesday, January 14th, 1992

2: Fly By Night

Spender is working undercover at a glass factory.

Tuesday, January 21st, 1992

3: Fee

A friend of Keith's is in trouble with a drug dealer Mick McDonna.

Tuesday, January 28th, 1992

4: Family Business

Spender visits his Aunt Mabel.

Tuesday, February 4th, 1992

5: The Golden Striker

Spender tries to track down a Newcastle United footballer, Kenny Cooper.

Tuesday, February 11th, 1992

6: At the End of the Day

Spender starts to become disillusioned.
Season 3
Tuesday, January 5th, 1993

1: The More Things Change

Spender is dating a new girlfriend, called Sandy. Whilst in the park with Laura and Kate, Spender comes across a dangerous rapist; he gives chase but loses him. Keith reveals to Spender that he is being bootlegged by a guy at the train station. Spender promises to investigate for him. Later, whilst in the same place that the rapes have been taking place, an undercover officer is about to be attacked, but Spender intervenes and gives chase. He ends up chasing a train down the track! Meanwhile, Frances tells Spender that she's going to marry Eric and they both agree to sign the divorce papers. Stick takes Eileen to dinner to celebrate his deal. He also invites Spender and Sandy and Keith and Emily. Sandy's husband turns up and informs Spender that he's dating his wife!

Tuesday, January 12th, 1993

2: Kid

Dan isn't getting much sleep as he is wanting to win first prize for his flowers, so he and his friend are doing shifts keeping guard. Spender takes Laura and Kate out for the day. Whilst out on the hills Kate witnesses an attempted murder. A young boy called Jason Bamford is pushed off a cliff. Spender sends Stick out looking for the boy's attackers. He comes across a doss-house where free meals are being handed out. However, nobody will reveal anything about Jason Bamford, who has run away from home.

Tuesday, January 19th, 1993

3: Puck

Spender digs up some dirt on Tommy Thornton.

Tuesday, January 26th, 1993

4: Bad Company

Spender's affair with Janet Thornton deepens.

Tuesday, February 2nd, 1993

5: Best Friends

Spender is assigned to investigate a series of car thefts.

Tuesday, February 9th, 1993

6: Retreat

A local businessman and property developer is in Spender's sights.