update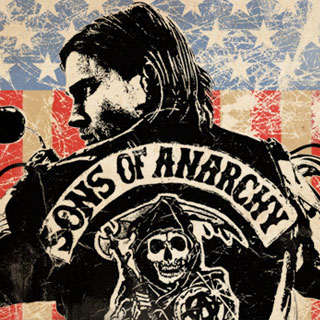 Season 0
Thursday, September 1st, 2011

3: Webisodes: Second Son

Gemma and Tara bring Thomas to see Jax for the first time.

Thursday, September 1st, 2011

1: Webisodes: Pay Phone

Jax is stabbed by a Russian inmate in prison.

Thursday, September 1st, 2011

2: Webisodes: Tara and Piney

Tara asks suspicious questions to Piney about John Teller's death.

Thursday, September 1st, 2011

4: Webisodes: Mexican Basketball

The club plays basketball in the prison yard and discusses the new business venture that is their "Mexican Friends".

Tuesday, September 10th, 2013

5: Anarchy Afterword: Straw

Tuesday, October 8th, 2013

6: Anarchy Afterword: The Mad King

Tuesday, December 10th, 2013

7: Anarchy Afterword: A Mother's Work

Tuesday, September 9th, 2014

8: Anarchy Afterword: Black Widower

Tuesday, November 4th, 2014

9: Anarchy Afterword: What a Piece of Work Is Man

Tuesday, November 11th, 2014

10: Anarchy Afterword: Faith and Despondency

Tuesday, November 11th, 2014

14: The cast of 'Sons Of Anarchy' on Conan

Tuesday, November 18th, 2014

11: Anarchy Afterword: Suits of Woe

Tuesday, December 2nd, 2014

12: Anarchy Afterword: Red Rose

Creator Kurt Sutter, Director Paris Barclay, Katie Sagal (Gemma) and Dayton Callie (Wayne Unser) discuss the previous episode of Sons of Anarchy.

Tuesday, December 9th, 2014

13: Anarchy Afterword: Papa's Goods
Season 1
Wednesday, September 3rd, 2008

1: Pilot

When a rival club cleans out and then destroys their illegal arms warehouse, SAMCRO (Sons of Anarchy Motorcycle Club Redwood Original) executes their own sense of justice in retrieving their guns. Meanwhile, family issues take center stage with a medical emergency involving Jax Teller's newborn son.

Wednesday, September 10th, 2008

2: Seeds

As the club deals with the aftermath of its illegal arms warehouse attack, the deputy chief of police poses a new threat to SAMCRO's reign over Charming; Jax continues to worry about his newborn son's fate; Opie faces a difficult decision.

Wednesday, September 17th, 2008

3: Fun Town

When a prominent Charming family's young daughter is assaulted at a carnival, SAMCRO races against the authorities to capture the assailant; a new shipment of guns arrives from the group's IRA connection; Tara's ex-boyfriend arrives in Charming.

Wednesday, September 24th, 2008

4: Patch Over

The club travels to Nevada to store arms with a brother club; when the Mayans pose a threat, Clay decides to "patch-over" the tribe, making them an official charter; Tara's ex, an ATF agent, investigates SAMCRO.

Wednesday, October 1st, 2008

5: Giving Back

Gemma hosts a town fundraiser, bringing the former club member responsible for Opie's arrest back to town; Clay deals with protecting a perverse parolee who can lead to a big payoff.

Wednesday, October 8th, 2008

6: AK-51

A small favor for Piney's old war buddy turns into a big problem for SAMCRO; Gemma deals with the effects of aging.

Wednesday, October 15th, 2008

7: Old Bones

When old bones are discovered on the outskirts of Charming, Clay must deal with long-buried secrets; the club sets its sights on prize money in a bare-knuckle brawl; Kohn's investigation becomes personal when his true intentions are revealed.

Wednesday, October 22nd, 2008

8: The Pull

With the IRA gun payment looming, Samcro scrambles to come up with the cash; the Mayans and Nords take a drastic step toward strengthening their alliance; Jax finds himself in a dangerous position with Tara.

Wednesday, October 29th, 2008

9: Hell Followed

SAMCRO plans retaliation on a rival biker club while dealing with wounded Cameron Hayes in the clubhouse; Jax, Bobby and Opie try to end the gun debt for good.

Wednesday, November 5th, 2008

10: Better Half

With Stahl pressing the women of SAMCRO, Jax sees Unser as the key to salvation; Cherry reveals interesting information about her past.

Wednesday, November 12th, 2008

11: Capybara

Jax's loyalty to SAMCRO is tested when one member is arrested and another disappears. Meanwhile, Abel's improving condition could spur his release from the NICU, but his homecoming may not be the only one.

Wednesday, November 19th, 2008

12: The Sleep of Babies

Clay's solution to getting cash for Bobby's defense leaves SAMCRO in a vulnerable position; Abel's happy homecoming ends in turmoil for the club.

Wednesday, November 26th, 2008

13: The Revelator

In the wake of a tragedy, the club must re-evaluate its bonds of brotherhood.
Season 2
Tuesday, September 8th, 2009

1: Albification

Donna's death has the club divided, with Clay setting up a new gun deal with the IRA. Charming and SAMCRO 's hold on the city is threatened after Ethan Zobelle a sophisticated separatist opens a tobacco shop. Zobelle and his less-sophisticated associate are determined to take SAMCRO down due to their black and Latino bikers.

Tuesday, September 15th, 2009

2: Small Tears

After Gemma experiences something horrible she can't tell Jax and Clay. A rival porn producer comes to try and put Luanne out of business and Clay doesn't like Jax's decision making.

Tuesday, September 22nd, 2009

3: Fix

Zobelle comes up with a problem that Hale can solve to frustrate SAMCRO. Meanwhile, Gemma being raped is really affecting her relationship with Clay and the fact that Jax is involved with Luanne's porn business is bothering Tara. Clay decides to give Bobby the responsibility of running the business side of Luanne's.

Tuesday, September 29th, 2009

4: Eureka

Tensions between Jax and Clay escalate when they disagree over strategy for rescuing Tig after he's captured by bounty hunters on a gun-running mission. Back in Charming, Gemma is rattled by a graphic reminder of her attack, and she sets out to do something about it.

Tuesday, October 6th, 2009

5: Smite

While Jax and Clay lock horns (and line up support) over how to deal with Zobelle, Tara finds herself ensnared in Gemma's emotional struggle in the aftermath of her attack. Meanwhile, SAMCRO gets help from an unlikely source.

Tuesday, October 13th, 2009

6: Falx Cerebri

Zoebelle incites Clay, who plans a course of retaliation, causing Jax to look to an unlikely source to keep the club from being destroyed. Tara learns from Gemma how an old lady handles anger.

Tuesday, October 20th, 2009

7: Gilead

Since The League has SAMCRO members behind bars, the club must make new alliances in prison to survive. Alcohol, Tobacco and Firearms Agent Stahl uses this imprisonment to test Jax and Clay's relationship.

Tuesday, October 27th, 2009

8: Potlatch

Extreme measures are taken by SAMCRO to get a hold of weapons for a customer. A theft at Caracara Studios means revenge after one diva is put at risk. Tara's professional and personal lives begin to collide.

Tuesday, November 3rd, 2009

9: Fa Guan

When SAMCRO's adult-film business becomes a hindrance to the club, Clay seizes the opportunity to revive the gun-running cartel. As Jax and Clay continue to clash over club activities, their relationship reaches a new level of antagonism.

Tuesday, November 10th, 2009

10: Balm

Agent Stahl takes notice at the handsome profits SAMCRO is reaping from the repo business. Meanwhile, the Jax- Clay standoff forces Gemma to make a difficult decision.

Tuesday, November 17th, 2009

11: Service

While Opie seeks both revenge and reconciliation, Chibs makes a secret deal with Agent Stahl to protect his wife and daughter.

Tuesday, November 24th, 2009

12: The Culling

Jax and Clay keep SAMCRO focused on their impending showdown with Zobelle's group; thanks to Gemma, Tara improves her job security at the hospital; Weston finally discovers his boss's intentions in Charming.

Tuesday, December 1st, 2009

13: Na Trioblóidí

The second season ends with SAMCRO trying to get rid of Ethan Zobelle and his cohorts once and for all.
Season 3
Tuesday, September 7th, 2010

1: SO

The aftermath of Abel's kidnapping has the Sons reeling - especially Jax, whose grief sends him into deeper turmoil over his future with the MC. Framed for murder, Gemma remains on the lam, and is hit with some unexpected news from her past.

Tuesday, September 14th, 2010

2: Oiled

To get intel on Abel's whereabouts, Jax and the club help a bounty hunter track down a skip. They also press a source for answers about the attack at Half-Sack's wake - the MC way. Meanwhile, Gemma deals with her father's dementia.

Tuesday, September 21st, 2010

3: Caregiver

To secure weapons and raise money for Abel's search, the club exploits its porn connections to entertain Henry Lin's clients, which doesn't sit well with Opie. Jax's decision to search for Abel in Canada gets derailed. When Gemma's dad goes MIA, her prisoner makes plans to do the same.

Tuesday, September 28th, 2010

4: Home

Jax and Clay head towards Canada after Jimmy provides misleading intel on Abel's whereabouts. The rest of the club splits off to help Happy with a pharmaceutical favor in redneck territory. Gemma tries to put old family matters to rest.

Tuesday, October 5th, 2010

5: Turning and Turning

To help Gemma, SAMCRO and Abel, Jax conspires with an unlikely source. Meanwhile, the MC puts Chucky undercover.

Tuesday, October 12th, 2010

6: The Push

To protect their territory, SAMCRO must handle a rat at St. Thomas.

Tuesday, October 19th, 2010

7: Widening Gyre

The Grim Bastards have a problem that could jeopardize Samcro's new business arrangements.

Tuesday, October 26th, 2010

8: Lochan Mor

When SAMCRO pays a visit to another charter, not everyone's happy to see the mother chapter.

Tuesday, November 2nd, 2010

9: Turas

The club embarks on a protection run, the likes of which they've never seen before.

Tuesday, November 9th, 2010

10: Firinne

The IRA wants proof that one of their own has flipped and Samcro intends to give it to them.

Tuesday, November 16th, 2010

11: Bainne

While the club's on a man hunt, Jax faces the toughest decision of his life.

Tuesday, November 23rd, 2010

12: June Wedding

With a SAMCRO family member held hostage, Jax must choose between revenge and the good of Charming.

Tuesday, November 30th, 2010

13: NS

Both the ATF and the Russians prove obstacles as the club looks to heal old wounds.
Season 4
not specified

0: Pay Phone

Jax is waiting in line to use a pay phone in prison.

Tuesday, September 6th, 2011

1: Out

14 months after going to prison on federal weapons charges Jax, Clay and the other SAMCRO members are released and return to Charming where they encounter new enemies in the form of a no nonsense sheriff and an Assistant U.S. Attorney out to nail the club for their dealings with Russian gunrunner Putlova. Also Jax makes a promise to Tara and Opie and Lyla get married.

Tuesday, September 13th, 2011

2: Booster

After exacting their revenge, SAMCRO is forced to make a decision that could cause a huge shift in the club.

Tuesday, September 20th, 2011

3: Dorylus

SAMCRO encounters an unlikely foe when a piece of their business goes missing.

Tuesday, September 27th, 2011

4: Una Venta

SAMCRO makes a run to set up a new business venture with their Tucson charter, SAMTAZ while Gemma makes a new ally in town with Police Chief Roosevelt's wife, Rita.

Tuesday, October 4th, 2011

5: Brick

SAMCRO enlists a former foe to help stop the advancement of Charming Heights, while the Sheriff presses Juice for more information.

Tuesday, October 11th, 2011

6: With an X

SAMCRO's relationship with the Cartel is in jeopardy when an important package is compromised.

Tuesday, October 18th, 2011

7: Fruit for the Crows

As Jax searches for who threatened Tara, she becomes aware of what's been going on with the club and warns Jax that Clay can't be trusted.

Tuesday, October 25th, 2011

8: Family Recipe

SAMCRO must put off an important vote to deal with an external threat.

Tuesday, November 1st, 2011

9: Kiss

SAMCRO gets word that the Niners have made a new alliance that directly impacts their own agenda.

Tuesday, November 8th, 2011

10: Hands

Jax and Tara get a glimpse of life without SAMCRO but discover that their reality is hard to escape.

Tuesday, November 15th, 2011

11: Call of Duty

SAMCRO faces a powerful adversary that threatens their business with the Cartel.

Tuesday, November 22nd, 2011

12: Burnt and Purged Away

SAMCRO negotiates with the Irish Kings to secure the club's future.

Tuesday, November 29th, 2011

13: To Be (1)

Jax faces a new challenge that threatens his family and SAMCRO.

Tuesday, December 6th, 2011

14: To Be (2)

Jax must overcome great obstacles as he attempts to finalize the gun deal between the Irish and the cartel.
Season 5
Tuesday, September 11th, 2012

1: Sovereign

Jax presides over SAMCRO as a series of events begin to unravel Charming.

Tuesday, September 18th, 2012

2: Authority Vested

Jax and SAMCRO are challenged as past sins resurface.

Tuesday, September 25th, 2012

3: Laying Pipe

A desperate situation tests familial and club bonds.

Tuesday, October 2nd, 2012

4: Stolen Huffy

Complications arise as the Sons band together to face a new adversary.

Tuesday, October 9th, 2012

5: Orca Shrugged

Jax attempts to pull Samcro into a new business venture.

Tuesday, October 16th, 2012

6: Small World

Jax brings a new proposal to the club with serious consequences.

Tuesday, October 23rd, 2012

7: Toad's Wild Ride

Jax takes matters into his own hands as things go sideways.

Tuesday, October 30th, 2012

8: Ablation

Alliances are tested, while bonds are broken.

Tuesday, November 6th, 2012

9: Andare Pescare

Jax gets closer to the truth but there are still obstacles in his way.

Tuesday, November 13th, 2012

10: Crucifixed

Anticipating backlash, Jax goes into high gear with his own agenda.

Tuesday, November 20th, 2012

11: To Thine Own Self

Jax scrambles to put his affairs in order, while Nero handles business with his old crew.

Tuesday, November 27th, 2012

12: Darthy

Jax makes arrangements to take the club in a different direction.

Tuesday, December 4th, 2012

13: J'ai Obtenu Cette

Jax strikes a new deal while ridding himself of old problems.
Season 6
Tuesday, September 10th, 2013

1: Straw

As Jax continues to push the club into more legitimate businesses he can't escape the sins of SAMCRO's past.

Tuesday, September 17th, 2013

2: One One Six

Jax deals with collateral damage as external pressure continue to stack up against SAMCRO.

Tuesday, September 24th, 2013

3: Poenitentia

Jax secures a new alliance for the club while Clay makes moves inside for protection.

Tuesday, October 1st, 2013

4: Wolfsangel

An attack at the compound leads SOA to seek revenge.

Tuesday, October 8th, 2013

5: The Mad King

The club is forced to make an uneasy alliance with unforeseen consequences.

Tuesday, October 15th, 2013

6: Salvage

Jax and the MC must confront their past and choose their future.

Tuesday, October 22nd, 2013

7: Sweet and Vaded

Triggers are pulled that strengthen the MC, but also threaten to destroy it.

Tuesday, October 29th, 2013

8: Los Fantasmas

Pressure mounts on Jax as the sins of his club and family pull him in different directions.

Tuesday, November 5th, 2013

9: John 8:32

Jax learns new secrets that turn his world sideways.

Tuesday, November 12th, 2013

10: Huang Wu

Jax looks to push the club forward but the Irish put another obstacle in his way.

Tuesday, November 19th, 2013

11: Aon Rud Persanta

Tension mounts as the club makes a bold move to finally get out of guns.

Tuesday, December 3rd, 2013

12: You Are My Sunshine

As the dust begins to settle, Jax's world is suddenly turned upside down.

Tuesday, December 10th, 2013

13: A Mother's Work

The ramifications of Jax's choices put his club and family in jeopardy.
Season 7
Sunday, August 24th, 2014

0: Special Look: Sons of Anarchy - Final Season

Creator Kurt Sutter and the cast of this fan favorite on FX recount the unique bond they share after the many miles they've ridden and the changes they've experienced together.

Tuesday, September 9th, 2014

1: Black Widower

In the wake of Tara's death, Jax makes vengeance a club priority.

Tuesday, September 16th, 2014

2: Toil and Till

SAMCRO solicits help from another Charter to get a messy job done.

Tuesday, September 23rd, 2014

3: Playing with Monsters

SAMCRO exploits an opportunity to secure an important alliance.

Tuesday, September 30th, 2014

4: Poor Little Lambs

A past effort to help one ally leads to trouble with another.

Tuesday, October 7th, 2014

5: Some Strange Eruption

Looking for the source of a betrayal leads to violence at the Stockton Ports.

Tuesday, October 14th, 2014

6: Smoke 'em if You Got 'em

Jax settles a score by taking advantage of shifting alliances.

Tuesday, October 21st, 2014

7: Greensleeves

SAMCRO forges an unlikely partnership in order to undermine a powerful enemy.

Tuesday, October 28th, 2014

8: The Separation of Crows

With the search for a missing member at a standstill, focus shifts to flushing out an internal rat.

Tuesday, November 4th, 2014

9: What a Piece of Work Is Man

The club deals with heartache internally and conflict with the organization at large.

Tuesday, November 11th, 2014

10: Faith and Despondency

SAMCRO members fall in love, but death is in the air.

Tuesday, November 18th, 2014

11: Suits of Woe

The SOA organization bears down on SAMCRO and Jax comes face to face with an ugly truth.

Tuesday, December 2nd, 2014

12: Red Rose

With tensions mounting and truths finally revealed, Jax must make the ultimate decision.

Tuesday, December 9th, 2014

13: Papa's Goods

Ghosts loom large as Jax makes the final moves to fulfill his father's legacy.