update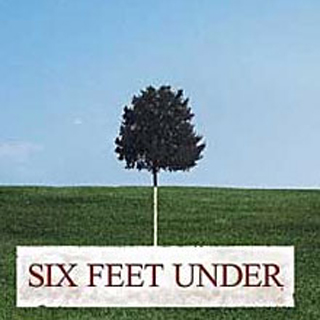 Season 0
15: Under the Main titles

A featurette on the creation of the Six Feet Under opening titles

16: Behind the Scenes

Featurette featuring cast and filmmatkers

not specified

1: Anatomy of a Working Stiff: Life as a Dead Body

not specified

2: 2001-2005: In Memoriam (Part 1)

not specified

3: 2001-2005: In Memoriam (Part 2)

not specified

4: 2001-2005: In Memoriam (Part 3)

not specified

6: Living on the Ledge: A Bird's-Eye View of the Third Season

not specified

7: Cut by Cut: Editing Six Feet Under

not specified

8: Bob Costas Interviews the Cast of Six Feet Under

not specified

9: Life and Loss: The Impact of Six Feet Under

not specified

11: Under the Main titles

not specified

14: Series 4 deleted scenes

3 deleted scenes that appeared on the Season 4 disc of the Six Feet Under Complete Collection

not specified

5: Reactions

not specified

10: Deleted Scene Ep. 1 Season 1

not specified

12: Behind the Scenes

Monday, April 4th, 2005

13: Series 3 deleted scenes

3 deleted scenes from series 3 found on Series 3, Disc 5 of the Complete Series DVD collection
Season 1
Sunday, June 3rd, 2001

1: Pilot

Nathaniel Fisher, Sr. 1943-2000 Meet the Fisher family. After the patriarch of the family, dies in a hearse-accident, the family comes together to mourn and decide the fate of the family Funeral Home. Nate, who works for an organic grocery store in Seattle, has to deal with more than just the death of his father. His mother, Ruth, is taking the death especially hard because she had been having an affair with her hairdresser, Hiram. David, the closeted homosexual who has helped with the business, has a difficult transition running things. Claire, the youngest of the clan, is a teenager in high-school trying to get comfortable in her own skin. On top of everything the family is already going through, they have a corporate funeral company hounding them to sell out.

Sunday, June 10th, 2001

2: The Will

Chandler James Swanson, Jr. July 29, 1967 - January 8, 2001 During a get together around a pool, people discuss a franchise pyramid scheme. Chandler Swanson dives into the pool, but he doesn't come back up. He leaves a wife and an infant daughter. Nathaniel Fisher's will is read and Ruth gets money, stocks and insurance money. Nate & David are both given the funeral business. Claire receives college tuition, but she considers trading it in for cash. In an effort to help the Widow Swanson, Nate starts learning a few things about the funeral business. First up, caskets cannot be rented. By law, a used casket cannot be re-sold.

Sunday, June 17th, 2001

3: The Foot

Thomas Alfredo Romano May 16, 1944 - January 21, 2001 The Fishers have decided to sell, but then back out at the last minute because Nate cannot stand Gilardi. Claire finds a rather interesting way to get back at Gabe for spreading rumors about her. Gilardi find his own way of payback. He tells the Fishers that he is buying the rundown house across the street from them in order to provide a cheap alternative to Fisher & Sons. However, mysteriously, the house catches on fire after Nate and Brenda fool around in it.

Sunday, June 24th, 2001

4: Familia

Manuel Pedro Antonio "Paco" Bolin February 6, 1980 - February 15, 2001 The Fisher family wonder if Claire might have some part to play in the blaze across the street. Nate has Brenda over for dinner and it does not seem to go as well as expected. Nate is dealing with issues from every side, including a feud between a deceased's family and gang about how to handle his services. But Nate finally gets enough courage to stand up to Gilardi and handle issues with Keith and the clients.

Sunday, July 1st, 2001

5: An Open Book

Jean Louise McArthur aka "Vivica St. John" September 9, 1957 - February 17, 2001 David is trying to fill the void his father left in more than the business. He wants to become deacon at the family church, but Keith is having a problem with it. Ruth has a difficult time with a group of mourners for a porn star. But she and Claire try to have more bonding time and visit their cousins. Nate has dinner with Brenda's parents, psychiatrists Bernard and Margaret, without Brenda. He also meets her brother Billy in an unorthodox manner.

Sunday, July 8th, 2001

6: The Room

Mildred "Hattie" Effinger Jones April 16, 1920 - March 21, 2001 Nate continues to learn disturbing things about his father. This time he finds out that sometimes his father would barter for funerals. In one case, he traded a room. While David is pursuing a closer relationship with his church, a divorcee tries to pursue a closer relation with him. Claire meets Brenda's brother Billy and they hit it off extremely well. Ruth is still with Hiram, but is now also being pursued by her husband's florist, Nikolai.

Sunday, July 15th, 2001

7: Brotherhood

Victor Wayne Kovich, PFC January 16, 1971 - April 1, 2001 Billy tries to get in the way of Nate and Brenda's relationship. Ruth invites Hiram over for a family dinner, and also takes a florist job in Nikolai's shop. David meets an open-minded associate priest and votes to keep him on for the church. Claire continues to have problems with school and life in general.

Sunday, July 22nd, 2001

8: Crossroads

Chloe Margaret Bryant Yorkin January 7, 1959 - April 2001 Riding in a limo, a drunken Chloe is celebrating her new-found freedom with friends. she stands up with her head out the sunroof to scream it to the world... and loses her head, literally. The business is a bit slow these days, so Nate and David decide to rent out a room at the funeral home to supplement the loss. Frederico is being wooed by Kroehner's and he contemplates doing it for the experience and the money. Claire is hiking in the mountains but doesn't really understand the point of it all.

Sunday, July 29th, 2001

9: Life's Too Short

Anthony Christopher Finelli April 12, 1995 - April 21, 2001 Claire runs into Gabe again, but not under the best circumstances. His brother died and his mother and he have come to Fisher & Sons for the services. Brenda and Nate visit several different local funeral homes posing as mourning relatives in order to help Nate improve upon his salesmanship.

Sunday, August 5th, 2001

10: The New Person

Jonathan Arthur Hanley April 24, 1946 - May 4, 2001 Nate and David hire a replacement for Rico -- Angela. She's very good at what she does, but they have a hard time getting used to her willingness to speak her mind. Billy has a rather surprising gallery exhibit of some of his work.

Sunday, August 12th, 2001

11: The Trip

Dillon Michael Cooper May 4, 2001 - May 23, 2001 The day before Rico is expecting his own new baby, he must deal with handling a 3-week old dead baby. Nate, David, and Brenda go to Las Vegas for a funeral director's convention. David continues to "date" rather random men, and trying desperately to hide it from his mother and family. Ruth gets bold and actually attempts to ask David about whether or not he is gay but David rudely interrupts her and says they can talk about it later. Claire is struggling with feelings for Gabe, whether they are guilt or adoration is a bit fuzzy. Ruth signs up for flower arranging classes to improve her skills, only to discover she's perceived as a bit controlling and uptight.

Sunday, August 19th, 2001

12: A Private Life

Marcus Foster, Jr. March 5, 1978 - June 5, 2001 Rico and Vanessa finally have their new son. Brenda tries to handle her brother's obsessiveness and suggests he give her back her house key and start back on his medication. Billy does not react too well to this. David's feelings about his secret come closer to the surface due to a hate crime against a gay man, that the funeral home now must deal with. Ruth tries to get her son to bring up the subject, but has a very difficult time. Nate has a freakish encounter with Billy. Claire and Gabe continue their unusual relationship.

Sunday, August 19th, 2001

13: Knock, Knock

Lillian Grace Montrose October 4, 1936 - June 14, 2001 Tracy Montrose Blair is back but for very different reasons this time. Her Aunt Lillian has passed away and David is the only one that can help her. While David is trying to deal with Tracy's outrageous demands and cope with her ever-changing ideas, Nate is trying to deal with Brenda and her family. Interrupted from his funeral director's exam, Nate scurries over to Brenda's so he can take her to visit Billy. Ruth finally decides she doesn't want to be involved with Nikolai and gets fired because of it.
Season 2
Sunday, March 3rd, 2002

1: In the Game

Rebecca Leah Milford 1980 - 2001 Brenda and Nate seem to be in a bit of a slump, or rather Brenda is in the slump for both of them. David gets some good news, but then continues to get bad news of varying degrees. But if David's news is bad, Nate's could be considered slightly potentially devastating. And it doesn't help Nate that Brenda is being so detached and cold towards him. Ruth is trying to figure out ways she can be more accepting and open to David's homosexuality. In the process she questions Claire about her sexuality. Rico is trying to become more involved on the sales side of the business but strikes out.

Sunday, March 10th, 2002

2: Out, Out Brief Candle

Joshua Peter Langmead 1981 - 2001 Brenda is stressed about a dinner she is having for an ex-boyfriend and his wife. She wants to appear happier, more free, and generally just superior thus proving that he missed out by not being with her. Nate is attempting to deal with his condition with the help of a young man that died very young. Claire finds out that Gabe is changing in incredible ways, which includes stealing from her and her family. David and Keith are attempting a friendship again.

Sunday, March 17th, 2002

3: The Plan

Michael John Piper 1952 - 2001 Nate and David have their first customer for the wall-o-caskets. This mourner is unlike most, though. She can still talk to her deceased husband, and he helps her pick out the casket of his choice. Ruth goes to a ceremony for graduates of a self-improvement class and decides it's something she needs to do too. Nate and David attend a lunch for the Independent Funeral Directors where they vent about their mutual hatred for Kroehner. David and Keith continue to play racquetball together. Claire gets into a bit of trouble because of Gabe and his continuing downward spiral.

Sunday, March 24th, 2002

4: Driving Mr. Mossback

Harold Mossback February 1, 1942 - September 18,2001 Nate brings Claire to his old stomping ground in Seattle to help him retrieve the body of a man who feared flying. There, they stay with Lisa (Lili Taylor), a woman who still carries a torch for Nate.

Sunday, March 31st, 2002

5: The Invisible Woman

Emily Previn July 14, 1954 - September 2001 Claire gets extremely upset when her friend gets another girl to take her SATs for her. Ruth takes an odd interest in the death of a single woman that has no family. Keith needs temporary attention from David, which causes issues in his current relationship. Brenda gets particularly wrapped up with one of her clients who happens to be a prostitute.

Sunday, April 7th, 2002

6: In Place of Anger

Matthew Heath Collins 1959 - 2001 Mitzi Hutley comes back into David and Nate's lives, bringing with her yet another offer from Kroehner. Ruth's estranged sister Sarah arrives for an unexpected visit, David considers giving his relationship with Keith another shot, and Brenda's feelings about her situation with Nate grow more muddled. A family dinner meant to announce some happy about Nate and Brenda goes awry thanks, in part, to Nikolai's vodka pouring influence.

Sunday, April 14th, 2002

7: Back to the Garden

Jeffrey Marc Shapiro 1963 - 2001 Nate is exposed to a friendly female rabbi at a funeral they have. Claire visits her Aunt Sarah's place and meets a boy that she isn't immediately disgusted by. Keith starts to get less icy towards David.

Sunday, April 21st, 2002

8: It's the Most Wonderful Time of the Year

Jesse Ray Johnson 1944 - 2001 It's the one year anniversary of Nathaniel Sr's death, and it gets the whole family reminiscing. Nikolai gets seriously injured and Ruth takes him into her home to take care of him. Claire gets sucked back into her love of the not-so-good boys. David and Keith continue to grow closer. Nate gets an unexpected gift that could possibly set him free.

Sunday, April 28th, 2002

9: Someone Else's Eyes

Dwight Edgar Garrison 1945 - 2002 Ruth continues to help an injured Nikolai recover, but her patience is tested when she discovers just how he broke his legs. Brenda's escapades help her to write, but her feelings about being engaged grow more muddled--especially after Billy's release from the hospital.

Sunday, May 5th, 2002

10: The Secret

Benjamin Srisai 1935 - 2002 Karla has a secret that will affect Keith and David. Ruth prepares to move ahead with Nikolai. Brenda faces anxiety about the engagement.

Sunday, May 12th, 2002

11: The Liar and the Whore

Edith Kirky 1929 - 2002 David is having a rather interesting time trying to deal with Keith's niece. Nate has to leave work for a bit so he and Brenda can visit with his rabbi friend, but before he can leave he gets served with legal papers. They are getting sued by a former client. Keith's mother and father visit only to tell him how much they don't approve of his "lifestyle" and they don't want his niece exposed to it.

Sunday, May 19th, 2002

12: I'll Take You

Leticia Perfecta Perez 1929 - 2002 Some ladies are at the beauty parlor are getting ready for a Quinceanera (15th Birthday Party). When the stylist goes over to Leticia to see if she's done, he discovers she more than done. Nate and Brenda begin to start over, but something comes in the way, a secret Brenda is hiding. David and Keith apply to adopt Taylor. But what will the social worker think about two men living together? Federico and Vanessa gets an unexpected gift from a very unexpected place. Nikolai and Ruth's relationship takes a serious turn for the worse. Ruth also gets some wonderful news.

Sunday, June 2nd, 2002

13: The Last Time

Aaron Buchbinder 1976 - 2002 Nate is not feeling well, emotionally and physically. Something is going on inside him. Keith's work situation changes, and this creates some extra problems between him and David. Federico makes the Fisher's an offer they cannot refuse. Claire graduates from High School.
Season 3
Sunday, March 2nd, 2003

1: Perfect Circles

Nathaniel Samuel Fisher, Jr 1965 - 2002 What would it be like if Nate died? Or, if Nate and Brenda had a kid? Or, if Nathaniel Sr married someone different? Or, if Nate's surgery didn't go so well and he became brain damaged? Or if Nate was an existential redneck? Nate experiences alternate realities but which one does he choose? Fisher & Sons is now Fisher & Diaz, and Rico is taking a stand. He does not want to be a "gofer" anymore, and makes sure everyone knows he is now a partner. Claire becomes "gofer," for 50 bucks a shot, and takes a body to the crematory where she meets a worker named Phil. She plays hooky from art class the next day to be with him. David and Keith start couples therapy, which only seems to anger Keith more. Ruth gets a bit obsessive with her granddaughter Maya, but Lisa puts her in her place. Lisa also deals with the quirkiness of her frenetic boss and landlord, Carol.

Sunday, March 9th, 2003

2: You Never Know

Matthew Clark Hazen 1962 - 2003 Martin Jacobs 1978 - 2003 Andrew Wayne Milne 1952 - 2003 Daniel Grant Showalter 1978 - 2003 Lisa & Nate are having a few problems finding times to be alone. Lisa is still having to deal with all of her employer's issues that seem to pop up at all inappropriate times. Ruth's sister Sarah makes contact with Ruth, and through her Ruth meets a new friend, Bettina. Claire and her new beau Phil seem to be getting hot and heavy, or are they? Claire finds a friend in a fellow art student, Russell. Rico is experiencing the difficulties of being a partner at Fisher & Diaz. Keith ends up having a counseling sessions sans David. Keith is able to voice his opinions a bit better without him.

Sunday, March 16th, 2003

3: The Eye Inside

Callie Renee Mortimer 1984 - 2003 Young Callie comes walking out of a bar and notices a few guys whistling at her. Becoming fearful for her safety, she crosses the street. By the time she realizes it's a group of her friends, it's too late. Lisa takes a major decision without asking Nate. A decision that brings trouble. Ruth and Bettina are getting closer and Ruth is taking some of Bettina's advice, but not all of it is good. Claire and Phil's relationship changes for the worse, but on the upside Claire is getting praised by her teacher. David and Keith go vacation together to try to reconnect with each other.

Sunday, March 23rd, 2003

4: Nobody Sleeps

Robert Lamar Giffin 1955 - 2003 A room full of men are watching an old movie and one man is cuddled up with Robert, who is attached to an IV. The last thing Robert does is laugh with his head on his lover's shoulder. Nate is having strange nightmares about what his future might bring him. Lisa is planning a major birthday dinner for Ruth, but everything will not turn out as planned. Bettina and Ruth spend some more time together, during which Bettina shows Ruth some of the better sides of life. The lover of the deceased wants to make something spectacular for his lover, and is allowed to do so. Claire ends up at a bar with her teacher, and he is flirting with her. Russell reveals something that Claire did not expect.

Sunday, March 30th, 2003

5: The Trap

William Aaron Jaffe 1951 - 1975 A couple are in the woods hiking, and come upon an old VW Beetle. The car is rusted and plants have grown over it a bit. The look inside the car and they see someone in it. They open the car door and a bird flies out, however, there is an old skeleton in the front seat. Federico convinces Nate, David and Ruth to hire an apprentice to keep costs down. We also find out more about David's past as well as meet someone from Nate's.

Sunday, April 6th, 2003

6: Making Love Work

Karen Postell Pepper 1964 - 2003 Three women are waiting patiently in line to see a taping of Dr. Dave. As they are being let in, Karen gets a nose bleed and tells her friends she'll join them in a few minutes but collapses from blood loss. Nate and Lisa plan a camping trip with friends, but the trip starts out less than idyllically. Lisa doesn't like to hike and she argues with Nate about the amount of beer and tobacco he wants to consume. To make matters worse, Dana and Todd, despite having a small daughter, are so hot for each other that it's really irritating - and enviable.

Sunday, April 13th, 2003

7: Timing & Space

Bernard Asa Chenowith 1939 - 2003 Brenda and Billy's father dies quietly in the hospital. Nate goes to the funeral where he reconnects with Brenda. Lisa leaves for a convention, worrying about Maya as it is the first time she's away from her for a longer period of time. Even though Maya is with Nate. Arthur and Ruth develops their friendship, and Ruth is becoming more and more fascinated with his many talents. David and Keith attends a brunch hosted by some of David's friends. Keith does not fit in and feels very out of place. Claire get a very special gift from Russell. Federico worries about Vanessa and her mood.

Sunday, April 20th, 2003

8: Tears, Bones and Desire

Daddy 1940 - 2003 After the patriarch of a cultish new-age clan dies, Fisher & Diaz is overrun by the wives and children left behind. Meanwhile, Keith gets back at David and his brunch pals during an intense game of paintball, Claire tires of being Olivier's lackey assistant, and Ruth and Arthur savor the smell of clean laundry.

Sunday, April 27th, 2003

9: The Opening

Melinda Mary Bloch 1965 - 2003 A woman packs her bags for a trip, leaving various notes around her house for specific people, and grabs a tape out of her stereo. She heads to the garage, starts her car, puts the tape in the car stereo, applies her lipstick, and shuts the garage door. Claire and Russell help Olivier prepare for the art show but Russell feels he's being slighted. Nate and Lisa talk about the possibility of them splitting up. Ruth continues to be interested in Arthur, but he doesn't want to take their relationship to the next level. Keith and David continue their threesomes.

Sunday, May 4th, 2003

10: Everyone Leaves

Jeanette Louise Bradford 1928 - 2003 While at a family picnic, Keith's great great aunt gets stung by a bee and dies from an allergic reaction. Vanessa seems to be out of her depression. Keith and David argue over their sexual experimentation. While in class, Russell throws a temper tantrum. Ruth discovers Arthur is a virgin. Keith decides to confront his father about his abusive treatment of him and his sister. Lisa disappears.

Sunday, May 11th, 2003

11: Death Works Overtime

Dorothy Su 1945 - 2003 David Raymond Monroe 1971 - 2003 Edward Tully 1955 - 2003 Nate still can't locate Lisa. The funeral home gets a number of cases, and needs all the help they can get. Arthur tries to learn how to interact with the funeral home's customers. Rico struggles to adjust to Vanessa's sister living with them. Brenda finds her own place in a dangerous neighborhood. Claire shuns Russell's apology, argues with Oliver, and gets some shocking news.

Sunday, May 18th, 2003

12: Twilight

Carl Desmond Williman 1948-2003 Ruth and George's relationship takes off and David and Keith's comes to a head. Brenda helps Claire with a personal problem. Nate is frantic about Lisa.

Sunday, June 1st, 2003

13: I'm Sorry, I'm Lost

Anahid Hovanessian 1951-2003 Ruth and George announce their wedding plans. Nate takes to the booze. A frustrated Rico finds comfort outside the home. Nate, Sr. comes and takes Claire on a tour of the afterlife and also comes to David to encourage him to make amends with Keith. Nate receives devastating news... Lisa Kimmel Fisher 1967-2003
Season 4
Sunday, June 13th, 2004

1: Falling into Place

Bruno Baskerville Walsh 1951 - 1972 Nate is having a difficult time with Lisa's death. When problems arise in how to handle her remains, he comes up with a unique solution that satisfies everyone. Brenda is attracted to her neighbor, David and Keith discuss their relationship. Claire has an uncomfortable discussion with Russell.

Sunday, June 20th, 2004

2: In Case of Rapture

Dorothy Sheedy 1954 - 2003 An overly religious zealot runs into traffic when she thinks the Rapture has come. The Fisher family seems to be having a hard time accepting George. Nate makes a decision that affects everyone. Keith takes a new job as a bodyguard to the stars. David deals with a disaster at work with an unexpected bonus. An unusual surprise is delivered in the mail.

Sunday, June 27th, 2004

3: Parallel Play

Kaitlin Elise Stolte 1989 - 2003 David is training Arthur to perform more customer oriented duties. And with those responsibilities, new things are required like a new wardrobe so they go shopping. Ruth is still stressing over the poo incident, but seems temporarily at ease when the new "Mr & Mrs George Sibley" receive a beautiful gift basket full of treats, and some tricks. Nate takes Maya to a Mommy N Me class and they both meet some new friends. Brenda discovers her new friend has some interesting ideas about how their sex life should be playing out. Claire attends a party with her new friends from art school, but unfortunately Russell is there in all his glory. Claire also discovers that Edie is a lesbian, but seems more intrigued about it than anything.

Sunday, July 11th, 2004

4: Can I Come Up Now?

Lawrence Henry Mason 1938 - 2003 David's former fiancée, Jennifer, calls David in the middle of the night. Her father has been killed by a lightning strike and she wants Fisher and Diaz to handle the funeral. Being in contact with her stirs up old feelings of guilt in David. David also finds out that Keith is not out on the job which he finds rather shocking. Nate gets some alone time while Maya spends time with her relatives, but this might not necessarily be a good thing. Claire attempts flirtation with another art student with mixed results. Ruth and George receive yet another package, but this time in a toy dump truck. George suddenly realizes who has been doing the sending of the poo -- a son he's never told Ruth about. Ruth finds the man and decides they should both visit him. Brenda takes Joe to meet her mother and new friend, Olivier Castro-Stahl.

Sunday, July 18th, 2004

5: That's My Dog

Anne Marie Thornton 1966 - 2004 On the way home from retrieving a body, David picks up a hitchhiker, who then takes him for a ride. At the funeral home, Ruth plans to match her friend Becky, a cashier at the Fabric Shop and George's son Kyle up as a couple which George feels uncomfortable talking about. He believes she is meddling and to worry about her own children. Nate attends a Bereavement Support Group which offers little comfort. Brenda discusses her relationship with Joe to her mother Margaret over lunch. Federico attempts to break ties with Sophia, who asks that they should go out on a date.

Sunday, July 25th, 2004

6: Terror Starts at Home

Robert Carl Meinhardt 1962 - 2004 David struggles with the aftermath of his attack. He downplays the incident with his family by telling them he was carjacked. He tries to go back to work, but has very little success. Keith returns to the Celeste tour with hesitation. Rico continues to juggle his two relationships, but starts to find it more difficult. Nate tries to get a job to fill his time. And, of course, he chooses to visit a dog kennel. Perhaps he is looking for Lisa again. Brenda and Joe's relationship goes a step further. Joe has found a house he thinks they should live in, so they can prepare for the coming onslaught of babies. Brenda seems a bit caught off guard by all this, but goes along. The family throws David a birthday party, and in true Fisher form, someone has to be drunk. Claire comes in feeling a little too happy. During her drug-induced haze, she and Edie get closer. Jimmy, Russell, and Anita get a bit closer too.

Sunday, August 1st, 2004

7: The Dare

Joan Morrison 1939 - 2004 Claire is developing quite the crush on Edie. She continues to stare at a photo she took of Edie. Wonder what she has in mind. She is staying at David's so he won't have to be alone. Rico finally decides to get rid of his woman on the side, Sophia. She doesn't take it very well, and neither does his wife. Nate is helping out the business while David is still stressing out. He deals with his stress by having cleaning frenzies around the house. Nate and Brenda are having trysts in a seedy Motel. But of course, late at night Nate sees Lisa, and she instructs him to stop seeing Brenda and try to start a relationship with a woman he recently met.

Sunday, August 8th, 2004

8: Coming and Going

James Dubois Marshall 1923 - 2004 It is a typical Sunday morning at Fisher & Diaz Funeral Home, Claire is putting the moves on her new lover Edie, Ruth is pressuring George to go to Catholic mass, Nate goes for a jog and all is well until David announces "that death spared L.A., there are no bodies in the prep room." David & Ruth then leave for church and an older gentleman pulls in, soon after he has a heart attack and dies. Rico decides it's time to go home. Ruth is upset because George is not spending enough time with her. Brenda gets cozy with Nate with a bad ending. David, still recovering from PTSD, welcomes a familiar face from his past. Ruth decides it's time for a change.

Sunday, August 15th, 2004

9: Grinding the Corn

Lawrence Tuttle 1969 - 2004 George, Rico and Nate now all living under the same roof have become roommates. In the aftermath of Ruth's leaving, George feels fine, on the contrary for Federico who would like to forget his encounter and go home to his wife and children. Nate and Brenda are back together... with complications. Keith sleeps with a woman. Edie gives Claire the cold shoulder. Nate has a terrible nightmare.

Sunday, August 22nd, 2004

10: The Black Forest

Robert Duane Wething 1958 - 2004 A drunken Robert falls flat on his face in the mud and dies. Nate, Maya and Brenda go to Idaho to inter Lisa's cremains and get some terrible news. David wants to have a commitment ceremony and adopt a child; Keith does not. Ruth comes home and lays out some new rules. Claire gets really into drugs. Rico tries to reconcile with Vanessa.

Sunday, August 29th, 2004

11: Bomb Shelter

Edward Gordon Gorodetsky 1956 - 2004 Coco Grimes Gorodetsky 1962 - 2004 Michael Timothy Gorodetsky 1992 - 2004 Amanda Lynn Gorodetsky 1995 - 2004 Ruth is very excited about going on a "Couples Retreat" with George, who is far from enthusiastic. Brenda is excited about having children of her own with Nate. Nate makes a confession to Lisa's parents who threaten him with legal action to take custody of Maya. David is being sued by the victim from his sushi restaurant encounter for $500,000 until Keith gives him a special "gift" to get him to drop the lawsuit. David is asked to come in to pick his carjacker out of a police line-up.

Sunday, September 12th, 2004

12: Untitled

Kenneth M. Henderson 1954 - 2004 George has a terrible nightmare connected to his apocalyptic fears. George's daughter, Maggie, comes to visit. Rico has trouble adjusting to life without his family. Claire prepares for her gallery opening. David is traumatized after having to identify his carjacker and decides to confront the man. Nate finds a disturbing photo of Lisa in a book given to him by Michaela.
Season 5
Monday, June 6th, 2005

1: A Coat of White Primer

Andrea Kuhn 1963 - 2004 Ruth dreads George's return from the hospital in light of his recent diagnosis; Nate and Brenda prep for a big day, but an emergency makes them reconsider; David and Keith bring up alternative parenting options for discussion; Rico navigates new waters via internet dating; and Claire enjoys domestic bliss, but crosses a line with her camera, inciting an attack from Ruth.

Monday, June 13th, 2005

2: Dancing for Me

Samuel Wayne Hoviak 1965 - 2004 Nate hangs with some high school friends but finds that as adults, they share little more than teenage memories; Ruth gets relief from George's daughter Maggie; Brenda is reluctant to accept Margaret's help and struggles in her new internship; David and Keith's latest baby dream starts to resemble a nightmare; Claire bemoans being pigeonholed by her art; Billy defends his career but secretly wonders what happened to his old self; and Rico, mortified that he couldn't take a dating hint, seeks sympathy from Vanessa.

Monday, June 20th, 2005

3: Hold My Hand

Loretta Smith Sibley 1908 - 1953 Claire is seduced by Billy's new-found lust for life but hits a roadblock trying to fund the next leg of her educational journey; George is haunted by visions of an early trauma; David and Keith meet Mary; Vanessa encourages Rico to mingle, so he does--at a funeral directors' conference.

Monday, June 27th, 2005

4: Time Flies

Lila Simonds Coolidge 1909 - 2005 Brenda is disturbed by Nate's reaction to her latest news; Ruth shares her feelings about George with her knitting circle; David and Keith "propose" to Mary and meet Roger's equally unconventional family; Rico is shocked at how Vanessa and the boys are doing; frustrated, George shares a beer and a song with Billy, whose recent behavior repulses Claire; and Nate comes home to an unpleasant surprise.

Monday, July 4th, 2005

5: Eat a Peach

Daniel Holzenchenko 1939 - 2005 Keith and David wait anxiously for an update from their surrogate, Mary. Billy extends a dinner invitation to Claire. Ruth discovers a new relaxation method with George not around.

Sunday, July 10th, 2005

6: The Rainbow of Her Reasons

Fiona Lenore Kleinschmidt 1948 - 2005 Ruth is delighted when her sister Sarah calls. Claire finds a way to keep her money problems at bay. Nate reminisces about his love life while Brenda is away taking time out for a little rest and relaxation. Federico entertains an interesting offer unaware of someone's motives.

Monday, July 18th, 2005

7: The Silence

Peter Thomas Burns 1948 - 2005 David and Keith struggle to create boundaries. Nate and Brenda receive some ambiguous news. Ruth fills her days with activities leaving no time for relaxation.

Monday, July 25th, 2005

8: Singing for Our Lives

Pilar Sandoval 1970 - 2005 Claire attends a LAC-Arts benefit show with new friend, Ted. Brenda gets news from her doctor. Ruth babysits for Durrell and Anthony. Nate and Brenda attend a service at Maggie's church.

Sunday, July 31st, 2005

9: Ecotone

Lawrence Hall Matheson 1971 - 2005 David and Keith begin to feel comfortable in their roles as parents to Durrell and Anthony. Claire shares a common interest with co-worker Ted. Brenda faces common truths. Federico finally understands Vanessa. Feeling liberated after leaving George, Ruth goes camping with Hiram. Nate is checked into the hospital, while the rest of the family (except for Ruth, who is unreachable) waits to hear news from the doctors. Nate enters a brief coma after an operation to repair the damage from his AVM. He appears to be on the path to recovery when he suddenly dies, with only David by his side.

Sunday, August 7th, 2005

10: All Alone

Nathaniel Samuel Fisher, Jr. 1965 - 2005 David makes arrangements for Nate's funeral with Ruth and Brenda. Keith makes a humiliating discovery. Brenda must answer a difficult question for Nate's daughter, Maya. Claire reminisces on the past.

Sunday, August 14th, 2005

11: Static

Paul Ronald Duncan 1983 - 2005 Billy returns to help Brenda through her difficult time. An inebriated Claire rejects Ted. Rico is eager to discuss the future of the business. George wants to help Ruth tend to Maya while David is consumed with fear.

Sunday, August 21st, 2005

12: Everyone's Waiting

In the series finale, David finally embraces a demon; Keith gives 'tough love'; Nathaniel talks to his younger son; Brenda delivers and fights Nate's negativity; Claire gets an exciting call; and Ted inspires sexy photos.