update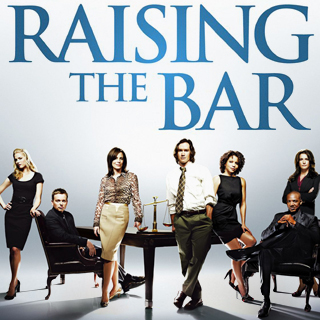 Season 1
Monday, September 1st, 2008

1: Pilot

Public defender, Jerry Kellerman, defends a man that he is certain is innocent. Jerry struggles on the case while in front of a judge that despises him. Meanwhile in the DA's office, Michelle tries to right a wrong in a rape trial while the office doesn't want to be embarrassed by a wrong conviction.

Monday, September 8th, 2008

2: Guatemala Gulfstream

Jerry defends a man accused of murder but the only eyewitness is in Guatemala. Michele has the chance of trying her first murder trial and tries to remember to be a good lawyer in the process. Meanwhile, Richard defends a man accused of assault and Charlie runs into a former lover in the courtroom.

Monday, September 15th, 2008

3: I Will, I'm Will

Jerry defends a mentally ill client and runs into problems with Judge Kessler. Richard defends a woman who caused problems due to a welfare check and may not be able to take care of her grandmother if she is convicted.

Monday, September 22nd, 2008

4: Richie Richer

Richard's wealthy father offers Roz a job. Jerry defends a mother whose arrest may have something to do with her testifying in a murder trial. Judge Kessler continues her quest as a political candidate.

Monday, September 29th, 2008

5: Bagels and Locks

Jerry takes on an emotional case of the murder of a young boy. As the press coverage intensifies, Balco takes over as lead prosecutor. Bobbi defends a family man charged with possession of heroin. Jerry finally meets Bobbi's husband and they continue to flirt.

Monday, October 6th, 2008

6: Hang Time

Jerry defends a man who followed a hit and run driver and then stole from him. Bobbi's latest case involves a domestic -violence dispute which has the wife refusing to press charges.

Monday, October 13th, 2008

7: A Leg to Stand On

Jerry defends a client who he is sure is innocent. Jerry gets a sign that he should go with a bench trial, but it seems there are some politics going on in the background. Richard receives extra attention from his law student. Judge Kessler is called in for a favor.

Monday, October 20th, 2008

8: Out on the Roof

One of Charlie's friends is arrested and Charlie arranges to have Jerry handle the case, but then is put in front of Charlie's boss, Judge Kessler. Michelle calls Jerry in to intercede on one of Bobbi's cases.

Monday, October 27th, 2008

9: Roman Holiday

Jerry defends an HIV-positive man charged with attempted murder due to the fact that he spit in a police officer's face. Jerry must go up against Mitch Baker, an arrogant assistant DA. Bobbi and Richard defend a 14-year-old who was possibly involved in a murder. Judge Kessler plans a trip to Italy and invites Charlie along.

Monday, November 3rd, 2008

10: Shop Till You Drop

The appeals court overturns the conviction of a black firefighter accused of stealing property from a body found during a fire. The court finds that Judge Kessler was wrong to disallow testimony. Roz and Balco have to go and retry the case and they find racism to play a major part. Jerry finds some information out about Bobbi's husband but doesn't know if he should share it. Charlie deals with conflict between him and Judge Kessler.
Season 2
Monday, June 8th, 2009

1: Hair Apparent

In the dramatic season premiere, Jerry defends a barber charged with allowing his nephew to sell crack out of his barbershop, a crime for which the barber is now being tried. Marcus, under orders from Balco to "take the hard line" in prosecuting cases, refuses to give any leeway. Roz decides to start handling cases again, but her first one hits a snag that could ruin a woman's life and the life of her son. Bobbi's divorce proceedings get underway, but it's not too long before she gets thrown a curveball. And Jerry gets ribbed about his hair during a party celebrating his 33rd birthday.

Monday, June 15th, 2009

2: Rules of Engagement

Jerry and Michelle go before a new judge; Michelle becomes smitten with a cop who may be perjuring himself.

Monday, June 22nd, 2009

3: The Curious Case Of Kellerman's Button

Jerry gets into a conflict with Judge Farnsworth. Jerry schemes to make Farnsworth a victim of his own rules.

Monday, June 29th, 2009

4: No Child's Left Behind

Jerry defends a father against Balco's aggressive prosecution. Bobbi considers finding another job with better pay.

Monday, July 6th, 2009

5: Is There a Doctor in the House?

Jerry defends a woman picked up for drug possession. Michelle's new boyfriend gives Jerry the runaround.

Monday, July 13th, 2009

6: I'll Be Down to Get You a Taxi, Honey

Jerry relies on the sympathy of the jury instead of the facts when he holds court for a man charged with running over a corrupt lawyer. Elsewhere, Richard makes a judicial fumble when he rushes through his cases. Also, Bobbi's divorce proceedings advance.

Monday, July 20th, 2009

7: Fine and Dandy

Jerry and Richard both fight for their clients who have received unjust punishments. Judge Kessler will be working Richard's case, while also looking forward to going on a first blind date. Meanwhile, Bobbi has trouble adjusting to a life-shattering situation concerning her ex-husband.

Monday, July 27th, 2009

8: Trust Me

Bobbi is put to the test while working on a case for a confidential informant who fears his powerful codefendant could have him killed. Jerry tries to assist Bobbi in the case, but his meddling backfires. Elsewhere, Richard uses his family name as leverage in a case.

Monday, August 3rd, 2009

9: Trout Fishing

Kessler and Farnsworth clash over a case in which a mother is set to go to prison. Elsewhere, Balco hands a case to Michelle, but she'll only have 48 hours to prepare before it goes to trial.

Monday, August 10th, 2009

10: Making Up Is Hard to Do

Bobbi defends a woman accused of smuggling cocaine; Michelle must rely on the testimony of her cop boyfriend.

Monday, August 17th, 2009

11: Bobbi Ba-Bing

Jerry defends an inmate charged with stabbing another inmate; Richard works with Ashley, a new public defender, on a case involving a homeless man arrested for panhandling.

Monday, August 24th, 2009

12: Beating a Dead Horse

Jerry takes over Bobbi's case involving a pregnant woman addicted to heroin; Michelle is determined to put the woman away to stop her from shooting up with a baby in her womb; Roz defends a carriage driver.

Thursday, December 24th, 2009

13: Maybe, Baby

Jerry questions his client's deal to testify against a rapist and a series of events leave Roz with a baby.

Thursday, December 24th, 2009

14: O! Say Can You Pee

Richard defends a law student accused of pouring beer on a cop at a sporting event. Marcus takes legal action against a father who stole food to feed his family, however, a videotape surfaces to tell another story. Bobbie and Jerry face an important personal decision.

Thursday, December 24th, 2009

15: Happy Ending

In the series finale, Jerry defends a male massage therapist against charges of inappropriately touching a female client. Kessler's boyfriend asks for a favor, Bobbi and Jerry look for a place together, and Roz must deal with the father of the baby she is caring for.