update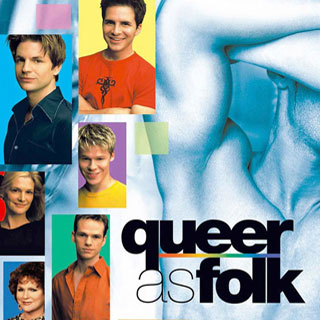 Season 0
not specified

1: Episode One Special Edition

not specified

2: Meet the Folk - Season 1

An In-Depth Introduction to the Folks Behind the Scenes

not specified

3: Patrick Antosh Fashion Extra

not specified

4: Season 5 Wrap Reel

not specified

6: Photo Montage

not specified

7: Enter Babylon

not specified

8: Some Lovin' Music Video

not specified

9: Cyndi Lauper "Shine" Music Video

not specified

10: Rosie O'Donnell Photo Montage

not specified

11: Season 2 Wrap Party Reel

not specified

12: Behind The Cameras - Directors

not specified

13: A Special Message From The Trevor Project & Queer As Folk

not specified

14: The Final Season

not specified

15: Hot Summer Days

not specified

18: The Making Of Rage Gay Crusader

not specified

16: Season 3 Wrap Party Reel

not specified

17: Behind The Cameras - With Cast & Crew

not specified

20: Extended Scenes from Season 1

Deleted Scenes from Season 1 with an introduction by Hal Sparks

Sunday, August 7th, 2005

19: Saying Goodbye

This 30-minute episode aired right before the finale and it talked about the ground breaking shows' impact on people. It also interviewed all the cast members on the show.

Tuesday, November 20th, 2007

5: Reunion Special

2007 QAF reunion lunch.
Season 1
Sunday, December 3rd, 2000

1: Premiere

After a night out at the club Babylon with Michael, Emmett and Ted; Brian picks up a cute guy named Justin for a night of fun, but afterwards coldly rebuffs Justin's attempts to see him again. Michael also gets lucky taking home a hunk only to be happily interrupted for a trip to the hospital after Brian learns that Lindsay and Melanie have had a baby boy, Gus.

Sunday, December 3rd, 2000

2: Queer, There and Everywhere

Michael stays in the closet at work, which causes some problems with an interested co-worker while at the same time he struggles with feelings of jealousy over Brian's relationship with Justin.

Sunday, December 10th, 2000

3: No Bris, No Shirt, No Service

Lindsay and Melanie have a bris for their new baby Gus, which Brian decides to miss until Michael convinces him otherwise. Brian decides to crash the party and put his parental foot down. Justin seeking to regain the attention of Brian decides to make himself noticed at Babylon. Meanwhile, Brian's involvement as the father of Gus causes some relationship strain between Lindsay and Melanie. Michael attempting to continue his straight act, runs into a co-worker in front of the gay bars. Also, Ted finally gets lucky with a guy who he's been denying the advances of all night, but ends up with devastating results.

Sunday, December 17th, 2000

4: Ted's Not Dead

While Ted lies in a drug-induced coma, Brian learns he's named the executor of his friend's living will; Justin decides to take chance on a situation where he could seduce (in terms jerk) a fellow classmate; Justin's mother suspects the truth about her son's sexuality after finding some drawings of naked men in his sketch book; Michael and Emmett try to remove incriminating evidence (porn, 33 dildos... don't ask) from Ted's apartment but discover Ted's longtime crush on Michael.

Sunday, January 7th, 2001

5: Now Approaching... the Line

Michael fends off the romantic interest of a female coworker who doesn't know he's gay and instead dates a handsome chiropractor, while Brian is propositioned by a potentially lucrative client of his firm. Meanwhile, Justin struggles to repair his fractured relationship with his mother Jennifer.

Sunday, January 21st, 2001

6: The Art of Desperation

Michael's new chiropractor boyfriend gets into a tug of war with Brian over Michael, as Ted recovers from his O.D. by dating Roger, a stable but overweight chorus director. Also, Justin meets Lindsay, who is impressed with his artwork.

Sunday, January 28th, 2001

7: Smells Like Codependence

Debbie meets Dr. David; Michael and Dr. David spend a weekend in the country; Justin's father learns the truth and decides to send Justin away to school; Brian's emotional hold on Michael and dislike for Dr. David intensifies.

Sunday, February 4th, 2001

8: Babylon Boomerang

Justin's father attacks Brian outside Babylon; Michael gets a promotion at work; Justin moves in with Brian.

Sunday, February 11th, 2001

9: Daddy Dearest (Sonny Boy)

Michael decides to break up with Dr. David, who surprises Michael by asking him to move in with him; Lindsay and Melanie ask Brian to relinquish his parental rights to Gus; Emmett becomes addicted to cyber-sex.

Sunday, February 18th, 2001

10: Queens of the Road

Dr. David pressures Michael to move in with him; Brian's loft is burglarized; Justin runs away to New York City; Lindsay and Melanie begin to drift apart.

Sunday, February 25th, 2001

11: Surprise!

Michael ends the relationship with Dr. David; Ted and Emmett get tested for HIV; Brian throws Michael a surprise 30th birthday party and outs Michael to his co-worker; Emmett makes a pact with God.

Sunday, March 4th, 2001

12: Move It or Lose It

Michael and Dr. David enjoy their new-found domestic bliss; Emmett joins a "conversion therapy" group; Lindsay and Melanie continue to fight about Brian, finances and their future; Ted becomes very sexually active.

Sunday, March 11th, 2001

13: Very Stupid People

Brian sleeps with a co-worker who then files a complaint against him; Emmett continues to try to go straight; Melanie finds solace from Lindsay in the arms of another woman.

Sunday, March 18th, 2001

14: A Change of Heart

Brian is named in the sexual harassment suit and turns to Melanie for legal advice; Emmett starts dating a woman in his continuing attempt to go straight; Michael lies to David about seeing Brian.

Sunday, April 1st, 2001

15: The Ties That Bind

Lindsay leaves Gus in Brian's care on the weekend of the Leather Ball. Michael is nervous about meeting David's son. Ted takes a walk on the wild side. Brian comes out to his father after he learns that Jack has cancer.

Sunday, April 8th, 2001

16: French Fried

Michael and Dr. David disagree about finances; a strange Frenchman moves in with Lindsay and Gus causing a stir; Justin is suspended from school.

Sunday, April 15th, 2001

17: Solution (How TLFKAM Got Her Name Back)

Dr. David and Michael host a high-society fundraiser-Michael excludes the gang; Lindsay and Guillaume prepare for the big day; Justin continues to be harassed at school.

Sunday, April 22nd, 2001

18: Surprise Kill

Brian discovers David at the baths; Justin finds out his parents are getting a divorce; Ted reconnects with Blake; a hunk from Babylon hits on Michael.

Sunday, April 29th, 2001

19: Good Grief!

In the throes of a hot session Brian gets upsetting news; Daphne asks Justin to be her first time; Ted wants Blake, despite his crystal meth addiction.

Sunday, June 10th, 2001

20: The King of Babylon

Who will be crowned King of Babylon? An innocent trip to the mall lands Vic in jail; Brian is beaten at his own game.

Sunday, June 17th, 2001

21: Running to Stand Still

Brian is chosen 'Ad person of the Year' and encouraged to take his talent to the Big Apple; Vic appears in court to plead his case; Blake gets a job; David's ex-wife's divorce takes him to Portland.

Sunday, June 24th, 2001

22: Full Circle

Brian turns 30; Michael and David prepare for their move to Portland; Ted faces the truth about Blake; Justin and Daphne attend their prom where a big surprise awaits; On his way to the airport, Michael receives a call from Brian.
Season 2
Sunday, January 6th, 2002

1: Home Is Where the Ass Is

Suffering from post-traumatic stress disorder after his bashing, Justin can't remember the fateful night - and Brian can't forget it. Lindsay pops the question to Melanie at her sister's wedding. Michael returns to Pittsburgh just as Chris Hobbs is sentenced.

Sunday, January 13th, 2002

2: All Better Now

Justin is unable to process Chris Hobbs' attack, or to accept physical contact, despite Brian's best efforts. Ted is fired for surfing porn at work. Michael and Emmett take jobs as naked waiters. This time, it's Melanie who proposes to Lindsay.

Sunday, January 20th, 2002

3: Hypocrisy: Don't Do It

Will Brian accept a Hero Award for saving Justin? Ted's favorite author, Howard Bellweather, is in town to protest Brian's award while collecting his own. Emmett's working for fabulous men who seem like the politically correct characters of the new gay TV drama, "Gay as Blazes"! Michael wants to reconnect with Brian at the comic convention.

Sunday, January 27th, 2002

4: Pride

Brian, Michael, Justin, Emmett, Ted, Lindsay, Melanie and Debbie all overcome various obstacles to show their PRIDE in Pittsburgh's annual parade.

Sunday, February 3rd, 2002

5: ...Wherever That Dream May Lead You

Having lost hand control from his bashing, Justin quits art school (he's lost the fine motor skills needed to hold a brush.) Michael decides to quit the Big Q and risks all to buy a comic book store. Ted ditches his new accounting job to start his own porno website.

Sunday, February 10th, 2002

6: Mixed Blessings

Justin and Brian negotiate their relationship - it's not like your parents! Ted's new business flourishes thanks to Emmett. Could one of Michael's first customers turn out to be the love of his life? Lindsay can't stand Ted's dirty little business. Melanie shares a dirty little secret of her own!

Sunday, February 17th, 2002

7: The Leper (Hath the Babe Not Eyes?)

Michael decides to continue dating HIV positive Ben, despite the objections of Brian, Ted, Emmett, and his mother, Debbie. Lindsay and Melanie struggle to get money for their wedding from Lindsay's parents. Success on Ted's porno website is swelling Emmett's… ego.

Sunday, March 3rd, 2002

8: Love for Sale

Michael tries to forget Ben by re-entering the dating scene. Justin has an encounter with a boy closer to his age than Brian. Emmett is surprised when he meets his secret admirer - very surprised.

Sunday, March 10th, 2002

9: Accentuate the Positive

Michael fights to get Ben back in his life - he has to prove he can handle the HIV positive situation. Brian is introduced to his mother's minister - but they've already met (not in church). Ted has a really hard time dealing with some performance enhancing drugs.

Sunday, March 17th, 2002

10: Priorities, Please! (Beat the Time)

Michael mourns the death of his comic book hero, Captain Astro, while Debbie finds a real life murder victim behind the diner. Emmett helps George to enjoy himself. Melanie & Lindsay are inspired by the contents of Lindsay's Granny Faye's secret letters.

Sunday, March 31st, 2002

11: The Wedding

It's time for Lindsay and Melanie's wedding! It promises to be a day of beauty and love, provided they can overcome the many obstacles fate throws in their path. Brian, Emmett, Ted, George, Vic, Debbie, Michael, and Justin all pitch in to make sure they succeed.

Sunday, April 7th, 2002

12: One Degree of Brian Kinney

Michael has trouble dealing with the news that his new boyfriend Ben once slept with his best friend Brian. Debbie needs to do something about the dead boy found behind her diner. She impresses Detective Horvath with her sleuthing. Ted gets a shot at being accepted by the elite A-Gays of Pittsburgh.

Sunday, April 14th, 2002

13: It's Because I'm Gay, Right?

Divina Devore, Pittsburgh's very own drag queen is back in town! She dated Debbie 30 years ago, and (s)he looks a lot like Michael. Justin becomes a go-go dancer at Babylon to earn money for school. Melanie and Lindsay struggle to get Gus accepted for preschool.

Sunday, April 28th, 2002

14: The Dangers of Sex and Drugs

Justin's making too much money as a go-go dancer to care about his suffering schoolwork. George offers to take Emmett on a world tour! Detective Carl Horvath returns to the diner, to ask Debbie out on a date.

Sunday, May 5th, 2002

15: Rage Against This Machine

Michael and Justin join forces to create their own comic book. Emmett is barred from speaking at George's funeral. Melanie and Lindsay enlist Leda to help renovate their attic.

Sunday, May 12th, 2002

16: You Say It's Your Birthday! I Couldn't Care Less!

Brian ignores Justin's birthday, so Melanie and Lindsay take him to a violin concert - where he meets the gorgeous and talented Ethan. Michael's surprise party for Ben is a disaster. Ted falls for Luke - he seems perfect, but can he accept Ted's career in porn?

Sunday, May 26th, 2002

17: You Can Leda Girl to Pussy

Brian has to cancel plans with Justin to impress his new boss at work. Emmett receives a VERY generous gift from the late George. Melanie and Lindsay fight off the dreaded Lesbian Bed Death.

Sunday, June 2nd, 2002

18: Sick, Sick, Sick

Michael's worst fears come true when Ben is hospitalized. Justin wishes Brian was more romantic - like Ethan. Emmett considers a million-dollar offer to keep his relationship with George a secret.

Sunday, June 9th, 2002

19: Bowling for Equality

Michael is tempted to expose Justin's affair with Ethan to Brian. Ted's become immune to porn. Melanie and Lindsay ask Leda to leave. Bowling Showdown: Cops vs. Queers!

Sunday, June 16th, 2002

20: Out With a Whimper

Justin is forced to choose between Brian and Ethan. Ben's going away for six months, but only with Michael's blessing. Ted's in love - with Emmett!
Season 3
Sunday, March 2nd, 2003

1: Mad Dog Kinney

Brian and Justin move on after breaking up; Michael and Ben discuss living together; Mel and Lindsay talk about having another child.

Sunday, March 9th, 2003

2: House Full of Children

Without Brian, Justin has no way of paying his college tuition and faces dropping out of school. Justin's mother recommends he ask his father for the money, but his dad refuses. After imploring a financial aid officer to defer tuition until after he graduates, Justin learns that it has already been paid. Ethan thinks Justin's dad changed his mind, but Justin knows the truth. He stops by the loft to thank Brian, who again urges him to work with Michael on the comic book. Meanwhile, Brian interrupts a quiet evening at home for Ben and Michael, who end up accompanying him to Babylon. Brian's continuing need for Michael's companionship since Justin left puts a strain on Michael's relationship with Ben, who suggests that he find his own apartment. Ted and Emmett's first sexual experience proves extremely satisfying for both. But Emmett's sexual rendezvous with a flight attendant, with whom he had made a date prior to becoming involved with Ted, severely tests Ted and Emmett's newfound romance. Meanwhile, Melanie and Lindsay argue about having a second child. Lindsay does not want to be pregnant again and tells Melanie to bear the child herself, if she wants it so desperately. Melanie confides her fears about motherhood to Debbie, who offers reassurance.

Sunday, March 16th, 2003

3: Doctors of Dickology

Brian tells Lindsay that he will help with the Gay and Lesbian Center's "Carnivale" fund-raiser—for 20 percent of the take. After the center's board members learn that Brian has lined up corporate sponsors to match the proceeds up to $100,000, they agree to his price. For $500, Brian hires Justin to create a poster, and Ethan expresses concern about Brian's motive to Justin. Brian's "Carnivale," an exotic, erotic assortment of outrageous sideshow performances and games, scandalizes Melanie and Lindsay, as well as the rest of the board, but is a huge financial success. Brian buys a Corvette with his earnings. Meanwhile, Debbie joins the boys' gym, much to Michael's consternation, and starts to diet in order to make herself desirable to her beau, Detective Carl Horvath. She confides to Ted and Emmett that, being out of practice, she fears she will disappoint him in bed. To guarantee Horvath's satisfaction, Ted and Emmett proceed to teach her how to perform oral sex. Debbie succeeds so well that Horvath makes an offhand comment about how much practice she must have had in the past to be so accomplished, making Debbie feel like a whore. She angrily tells him to leave. Ted and Emmett try to repair the damage by telling Horvath the truth. He is so touched that Debbie has made such an effort to please him that he goes to Debbie to apologize—but not before getting some pointers on pleasing a woman from two lesbian cops. Her endometriosis cured with a simple outpatient procedure, Melanie can now bear a child. She and Lindsay ask Brian to donate sperm again so that Gus and their second child will be related by blood. After first refusing, Brian later relents, but Melanie changes her mind about having Brian father her child. Ben's ex-lover Paul, who infected him with HIV, dies in an AIDS hospice. A panicked Ben becomes obsessed with his gym workouts, finally turning to steroids to pack on muscle as a hedge against the potential wasting effects of the disease.

Sunday, March 30th, 2003

4: Brat-Sitting

While reluctantly taking care of his obnoxious nephew John as a favor to his sister, Brian finds the boy stealing money from his wallet. Not only is John unrepentant, he berates Brian with a barrage of antigay slurs. Brian takes John to the bathroom, sticks the boy's head in the toilet and flushes. Infuriated, John vows revenge. He accuses Brian of molesting him, and the police take Brian to the station for questioning. Justin tracks down John at an arcade and notices that he's wearing Brian's trademark seashell bracelet. Detective Horvath, Debbie, and Justin go to see Brian's sister to confront her son about the bracelet. John finally admits the truth, and the charges against Brian are dropped. Justin returns the bracelet to Brian and tenderly ties it around Brian's wrist. Melanie and Lindsay ask Michael to be the father of their second child, and he agrees. But when they ask him to sign a document whereby he surrenders all parental rights, Michael refuses. Later, Melanie tears up the document, and Michael, Melanie, and Lindsay begin planning for the baby's conception together. Meanwhile, obsessively neat Ted asks messy Emmett to move in with him, and disaster results. They decide to look for a house so that they will have plenty of space to be themselves. And Ben boosts his workouts ... and his steroid use.

Sunday, March 30th, 2003

6: One Ring to Rule Them All

Michael sees Ben injecting steroids again and finally confronts him. Citing his HIV-positive status, Ben defends his drug use, telling Michael that, as an HIV-negative man, he simply cannot understand the constant anxiety about remaining healthy. Brian witnesses Ben purchasing drugs at the gym and tells him that he's harming not only himself but also his relationship with Michael. Ben slams Brian against a row of lockers, leaving Brian with a nasty gash. In choosing the décor for their new house, Ted and Emmett weigh the pros and cons of remaining true to their gay selves versus fitting in with their straight suburban neighbors. Ted and Emmett attend a "welcome to the neighborhood" dinner hosted by the couple next door, but during the event, Ted is arrested for employing an underage person at his pornographic Web site. Ted's arrest is part of Police Chief Jim Stockwell's crackdown on gay businesses that pander to prurient interests. The chief, a candidate for mayor, vows to clean up Liberty Avenue and make it family-friendly. Brian creates a sexy television commercial for Stockwell's mayoral campaign, boosting the chief's rating in the polls. Justin brings Daphne to the apartment he shares with Ethan, who is being interviewed there by a journalist. Ethan introduces Justin as his cousin and Daphne as Justin's girlfriend. After an awkward moment, Justin and Daphne leave. Daphne tells Justin that, despite his problems with Brian, he never denied his relationship with Justin. When Ethan substitutes for an ill soloist with the Harrisburg Symphony, Justin secretly attends the concert. After the performance, Justin is about to surprise Ethan with his presence when he spies Ethan talking to and leaving with a pretty young man.

Sunday, April 6th, 2003

5: There's Nothing Noble About Being Poor

Debbie tries hard to sign up new gay voters on Liberty Avenue to defeat antigay Police Chief Stockwell, who's running for mayor. Brian wins the chief's campaign as an advertising account, telling the candidate that he needs to find an issue to make the second-place contender "pop" in the minds of the voters. Stockwell agrees to introduce Brian to some of his rich and powerful friends if the chief triumphs. After some teenage Babylon patrons die from bad drugs, Stockwell tells Brian he's found his issue. Ethan loses the Heifetz competition, but a talent agent offers to represent him—if he leaves Justin and his gay identity behind. Ethan refuses at first, but Brian tells him that there's nothing noble about being poor and suggests Ethan find a way to make the situation work. Ted and Emmett cannot agree on a house to purchase. Ted likes a new, modern house, while Emmett falls in love with a charming older house that needs many repairs. They argue back and forth until a frustrated Emmett tells Ted to make the decision. Ted surprises Emmett by buying the fixer-upper. After suffering much anxiety and guilt over his failure to produce sperm to father Melanie and Lindsay's second child, Michael finally succeeds. Meanwhile, steroids are making Ben extremely short-tempered, and Michael finally catches him injecting steroids.

Sunday, April 6th, 2003

7: Stop Hurting Us

Emmett pleads with Brian to get Stockwell to drop the charges against Ted; Justin suspects Ethan of infidelity; Ben's steroid use gets out of hand; Mel is pregnant.

Sunday, April 13th, 2003

8: Hunt(er) for Love

Police Chief Stockwell's cleanup of Liberty Avenue forces young street hustlers to find a new hangout, and they congregate in Ben and Michael's neighborhood. When the rowdy teens keep Ben and Michael awake at night, Ben asks them to disperse. One of them offers to have unsafe sex with Ben for a price. The next morning, Ben and Michael find the same boy asleep in their hallway and take him to breakfast at the diner. Later, the teenager is beaten up in front of Ben and Michael's apartment building, and Ben brings the youth inside to stay overnight, much to Michael's dismay. When the kid leaves the next day, Ben gives him $100, but wants to do more to help him. Justin becomes Daphne's roommate. Daphne attributes Justin's depression to his recent breakup with Ethan and is surprised when Justin tells her he made a horrible mistake leaving Brian. At Daphne's suggestion, Justin schemes to get back into Brian's life by showing up wherever Brian is. Justin applies for an internship at Vanguard, the advertising agency where Brian works. Reluctant at first, Brian finally approves Justin's internship, but later fires him when he interferes during a presentation to a client. Justin asks for a second chance, and he and Brian make love in Brian's office. Lindsay takes a job at an art gallery and hires Emmett as a party planner for the opening of an exhibition of Impressionist paintings. The event is a success, but mother-to-be Melanie and the unemployed Ted, previously the successful careerists in their respective relationships, experience a strange role reversal as they watch their mates triumph in their new occupations.

Sunday, May 11th, 2003

9: Big Fucking Mouth

At Woody's bar, Debbie emcees a charity strip contest during which one of the contestants goes too far and exposes himself to the crowd. A plainclothes policeman in the audience orders the patrons to leave, and the bar is closed. Debbie organizes a protest and publicly condemns Stockwell as a homophobe, putting her beau, Detective Horvath, in an awkward situation. Stockwell maintains that illegal activity at Woody's caused its closing and mentions Brian as proof that he is not a homophobe. Michael arranges a job interview for Ted with Tracy, now the manager of the Q Mart. Overqualified for the position of assistant bookkeeper, Ted is stunned and angry when the regional manager hires another "more qualified" applicant. Later, bartending for party planner boyfriend Emmett, Ted experiences further humiliation after overhearing Garth Racine refer to him as "nobody." Out shopping for wine for a get-together with all their friends at his and Emmett's apartment, Ted returns extremely drunk and ruins the evening when he inadvertently shoves Emmett in the kitchen. Melanie wants to work on the appeal of a woman who lost child custody rights to her abusive, drunken spouse due to her lesbianism. Knowing a career-making, landmark decision will be rendered in the case, Melanie tries to renege on an earlier promise to Lindsay to lighten her workload in preparation for motherhood.

Sunday, May 18th, 2003

10: Uncle Ben

Stockwell's crackdown on Liberty Avenue's sex-related businesses continues with the closing of all bathhouses and the back room at Babylon. Justin responds by defacing Stockwell campaign posters, painting a Hitler moustache on the mayoral candidate's face and adding the slogan "Heil to the Chief." As Justin prepares his own poster with Stockwell sporting a clown nose and labeled "Laughing Stock," Brian tells him to stop, but Justin refuses. Later Brian capitulates and helps Justin paste the posters up on Liberty Avenue. Ben receives a call from Allegheny General Hospital regarding Hunter, the teenage hustler whom Ben previously tried to help and who has named Ben as his legal guardian on the hospital's admissions form. Hunter had been admitted for a kidney infection, but tests reveal that he also has HIV. Having ordered Ben to avoid further involvement with the youth, Michael softens his hard-line stance with the revelation of Hunter's HIV status. Exhausted from work, Melanie collapses and is taken to the hospital by Michael, who has been keeping a watchful eye on her wherever she goes. Although Melanie is fine, the incident scares her into making her pregnancy her highest priority. And Ted takes a dangerous detour on his way to a weekend getaway at a country inn and instead rents a room at the sleazy Paradise Motel, where he snorts cocaine and participates in an orgy.

Sunday, May 25th, 2003

11: Poster May Lead to the Truth

While the gang becomes continually frustrated with Stockwell's enforcements of anti-drug and public sex laws on Liberty Avenue, Ben and Micheal are becoming more concerned than ever with the behavior of Hunter, the hussler who, thanks to his HIV positive status, Ben now feels partially responsible for. Meanwhile, Emmett's attempts to cheer Ted up have been failing rather miserably...especially one night when Ted doesn't come home.....

Sunday, June 8th, 2003

12: Drugs, Sex and Lies

Michael tries to adapt to the fact they have a third person living with them and he and Ben are arguing whether or not they should give him a key to the apartment. Meanwhile Emmet is worried sick about Ted. Mel and Lindsay visit him and tell him that every penny of Gus' money has re-appeared in his account, not knowing that Emmet was the one that replaced it. He tells Mel and Lindsay that Ted disappeared two days ago. While reading RAGE in Michael's store, Hunter's tells him that a hero like Rage would never exist. That very moment Brian walks in telling he is throwing a party. Ted comes home and Emmet confronts him with the fact that he abandoned him for a white party and that he stole money from a baby. Ted says he changed and it's all in the past, but Emmet does not believe and trust him. Hunter tells Debbie that he knew dumpster-boy and saw him leave with a cop on the night he got killed. Debbie tells this to the police but they say the case is closed by Stockwell.

Sunday, June 15th, 2003

13: Tweaked-Out, Fucked-Out Crystal Queen

While Justin and Brian try to figure out a better way to get hard evidence from dumpster-boy's killer, Hunter presents them with a condom filled with sperm. Emmet and Ted drift further apart when Ted wants to keep using drugs when having sex. Brian brings the hard evidence to the police, but Horvach tells it's still not enough. Justin gets word he has to apologize to the board for his actions during his internship. Brian tells him he should apologize, but Justin doesn't really want to. After a big fight about Hunter going after the killer, he overhears Ben saying to Michael that he wants to give up trying to help him, since he obviously doesn't listen. The next day, hunter changes his behaviour and makes an appointment with a new school.They then find out Hunter's birthday was only a week ago and throw him a surprise party. During that party Emmet walks in, upset, telling Michael that Ted kicked him out. Mel and Lindsay offer him to stay with them.

Sunday, June 22nd, 2003

14: The Election

Queer as Folk's Third Season Finale starts with only a few more days until a new mayor is selected and Brian realizes that he must do something to stop Stockwell. A thing Justin also sets in motion by saying there should be a real rage, who could change everyone's mind about Stockwell. In the meantime Melanie almost passes her first trimester, which makes her nervous because her mother miscarried in her 11th week and Emmet gets a visit from Ted. Michael and Ben get a visit from Hunter's mother. When they tell Hunter he tries to run away again, but is stopped by Ben. He then tells them the truth and why his mother wants him back. When Hunter's mom comes to get her son and they refuse to give him up she goes to the authorities, which results in Michael and Hunter running away from the police. Also, Ted gets a serious wake-up call when he sees himself getting fucked by several men on TV, without recalling any of it, and submits himself into a drug clinic.
Season 4
Sunday, April 18th, 2004

1: Just a Little Help

This heartwarming season opener picks up more or less where the previous season left off. Having lost his job, and a pile of money keeping Stockwell away from the mayoral position, Brian finds himself falling on hard times financially, though he refuses to admit it. Though he is offered his old job back, Brian passes because of a contractural obligation that would force him not to work for a competitor. When Brian tries to start his own agency (lovingly named ""Kinnetic"" by Justin,) all his clients turn him down, forcing him to accept donations from a fund raising put together by his friends. Ted, still not able to put his life back together, leaves rehab, despite being ""clean"". A visit from Em provokes nothing but further fights between the two, partially revolving around Ted's now-rather-close-relationship to Blake. The audience is left unsure if they will ever reconcile.

Sunday, April 25th, 2004

2: Stand Up for Ourselves

Brian struggles to obtain a new list of clientelle, but discovers he can win back one of the accounts his old firm has by re-inventing their ad campaign. Justin struggles to deal with the gay-bashing of his friend, and decides to join the group of gay rebels, ""The Pink Posse"", in order to protect the citizens of libery avenue from gay bashing. Ted leaves rehab, but doesn't manage to leave Blake behind, when Blake willingly hands over his phone number, urging Ted to ""call anytime"". Blake comes over to help Ted throw out his ""triggers""- things that might cause Ted to have painful memories or things that might tempt him to use again. Blake offers to crash at Ted's place for the night to make sure Ted will be okay, and he sleeps on the couch, leaving the lingering tension between them at a standstill.

Sunday, May 2nd, 2004

3: Starting a Whole New Life

Now out of rehab, Ted and Blake discuss what Ted will do with his life now. When Ted confesses that he'd always dreamed of being an opera singer, Blake offers encourgement, motivating Ted to get a job as a singing waiter at an Italian restaurant. Michael, in an attempt to reconnect with Ted and show his support, gets the gang together for a surprise visit to the restaurant. Upset with the fact that everyone has been offering support for Ted and not him, Emmett refuses to go. As he's about to sing, Ted spots the gang at the restaurant and freezes. He becomes angry and upset that they came to see him unannounced and uninvited. Jennifer shows Brian a few upscale spaces for his new company, Kinnetik, but Brian wants a space that reflects his abstract way of thinking. When she shows him a former bathhouse space, Brian agrees that's it's perfect for Kinnetik's new headquarters.

Sunday, May 9th, 2004

4: Escalating Violence

Justin finds Cody becoming too violent; Brian hires Ted at his new agency; Mel struggles with an important case; Hunter's social worker arrives unannounced.

Sunday, May 16th, 2004

5: How Far You Can Go

Cody decides to take Justin to a firing range; while they are there, Justin tells Cody the story of Chris Hobbs and the incident surrounding Brian, himself and the assault. Cody shocks and surprises him by bringing him to the construction site where Chris Hobbs works so that Justin has the chance to confront him about what he did. Justin, however, feels unprepared, and backs down. Convinced that Justin has to confrot Chris Hobbs for what he put him through, they go to his house, where Justin demands an apology. Seeing no reason to apologize and holding no remorse, Chris refuses, until Cody hands Justin a gun, which he uses to force Chris Hobbs to his knees to make him apologize; he does, yet Cody tells Justin that it is not enough and urges him to do more than simply make him apologize. Justin says that an apology is all he needed and, realizing Cody has gone too far, hands him the gun, and leaves.

Sunday, May 23rd, 2004

6: Death In the Family

Michael and Justin receive a letter from a famous action film director by the name of Brett Keller, who is interested in turning ""Rage"" into a live-action feature film! Michael and Hunter are thrilled, but Ben is less than enthusiastic, stating that he's not interested in Brett Keller's ""world of mindless entertainment"". Justin and Michael, however, decide they'll consider Keller's offer, but Justin has second thoughts when Ben tells him that once Keller owns the rights to ""Rage"", he could do whatever he pleases,including making Rage a straight character. When Brian and Justin each think that a new guy they spot in Babylon is checking them out, they make a bet to see which one he's interested in. If Justin wins, Brian will take him on a trip to Ibiza. And if Brian wins, Justin will go back to school. Within a few days, Brian is winning the bet but receives shocking news when the guy, a doctor, tells Brian he has a lump on his testicle.

Sunday, May 30th, 2004

7: Preponderance of Death

Brian is diagnosed with testicular cancer. The prognosis, however, is good; once the afflicted testicle is removed he'll have a 99% chance of survival. Brian is also warned that if he opts not to have surgery, the cancer will spread. Brian decides to keep the news to himself and begins to push everybody away-including Justin. Knowing Ted needs to focus on himself right now, Blake decides not to continue a physical relationship with him. Feeling dejected, Ted visits Babylon where his old crystal buddies tempt him. He discreetly purchases a vial from Dr. C, but rushes out of the club when he spots Emmett and Justin at the bar. Michael and Ben catch Hunter smoking a joint. Later, he gets into a fight with a fellow student at school. They begin to understand Hunter's self-destructive behavior after he indicates that Vic's death has confirmed his own mortality. Ben helps him understand that HIV is not a death sentence-he's going to be around for a long time.

Sunday, June 6th, 2004

8: Two Kinds of Lies

Brian returns from the hospital but leads everyone to believe he'd been in Ibiza. Justin discovers the truth when he overhears a message for Brian from the hospital's oncology department. He asks Michael if he knows anything about it, but Michael is just as shocked as Justin. Knowing that if Brian wanted anyone to know he would've told them, they decide to keep Brian's secret to themselves. Michael, however, later admits to Brian that he knows about his testicular cancer and that Justin is the one who told him. Michael and Justin meet with Brett Keller, a Hollywood producer who wants to make Rage into a feature film. Michael and Justin are pleased to learn that Brett has no intention of compromising Rage's sexuality. Later at Babylon, Ben meets Brett, who he tells he's not a fan of the ""mindless entertainment"" Brett produces. Michael is furious at Ben for insulting Brett. When Ben tells Michael he thinks Brett is a sell-out, Michael accuses him of being jealous.

Sunday, June 13th, 2004

9: Have Some Balls

Emmett gets mixed messages from a pro-football player; Jealous over Michael's success, Ben finds sympathy from a former student; Justin discovers Brian's illness.

Sunday, June 20th, 2004

10: The Snake In Paradise

Brian continues to deal with radiation treatment; Ben is tempted when a former student shows interest in him; Sam and Lindsay struggle with their mutual attraction.

Sunday, June 27th, 2004

11: Gay or Straight? That's the Question

The Center has hired top fund-raiser, Jeffrey Pendergrass, to help them raise money for the 2004 Liberty Ride. The proceeds will benefit Liberty House Hospice, which is currently in danger of shutting down. After seeing money being spent frivolously at the lavish kick-off party, Brian grows skeptical of Pendergass' motives. Realizing Pendergass seems to be the only one benefiting from the proceeds, Brian does some investigative work. When Brian reveals to Pendergass that he's discovered his questionable history with other fund-raising organizations, the top fund-raiser leaves town-claiming the money raised thus far in Pittsburgh will cover his expenses--barely, leaving nothing for the hospice.

Sunday, July 4th, 2004

12: Irritation and Separation

Brian's oncologist gives him a clean bill of health but insists that he take it easy. However, in an attempt to repair the devastation of the fund-raiser Jeffrey Pendergrass left in his wake, Brian decides to obtain Remson Pharmaceuticals' sponsorship (in the amount of $100,000) to participate in the Liberty Ride. Against his concerned friends' wishes, Brian starts to train for the Ride but quickly becomes exhausted and has trouble keeping up with the others in his spin class. Emmett makes an attempt to forget Drew, which is no simple task now that images of him as the Brown Athletics underwear model are plastered all over town. It seems to be just as hard for Drew to forget Emmett, as his game has been off and he has trouble sleeping (among other things), and keeping Emmett off of his mind. He finds Emmett at Debbie's and tells him he misses him. Later at the motel, Emmett asks Drew when he plans on telling Sierra about them; Drew doesn't think anyone has to know.

Sunday, July 11th, 2004

13: Proposal of Two Kinds

Preparations for the Liberty Ride get underway; Mel is confined to bed rest for the rest of her pregnancy; Justin is invited to Hollywood to pitch 'Rage'.

Sunday, July 18th, 2004

14: Liberty Ride

After getting married in Canada, newlyweds Michael and Ben are stopped at the U.S. border; Mel goes into labor; The Liberty Ride enters the final stretch.
Season 5
Sunday, May 22nd, 2005

1: Move and Leave

The Gang is back!! Michael plans a party that doesn't go quite as planned. Justin makes a decision that will effect his future with Brian and Brian makes a sound investment in a new business venture with Ted's encouragement.

Sunday, May 22nd, 2005

2: Back In Business

Times are changing on Liberty Avenue. Justin returns and Brian re-opens Babylon. Michael makes a major decision regarding his daughter while Emmett gets a new job. Ted becomes the center of attention and makes some changes to his appearance.

Sunday, May 29th, 2005

3: Fags Are No Different Than People

Brian and Michael's relationship is showing signs of strain as Michael embraces his new life with Ben and their family. Debbie decides to retire from the diner and a newcomer takes over.

Sunday, June 5th, 2005

4: Hard Decisions

Brian's beliefs regarding marriage haven't changed. Debbie has difficulty adjusting to retirement and Ted decides to make some drastic changes in his life.

Sunday, June 12th, 2005

5: Excluding and Abstemiousness

Brian has some news for Justin and all of his previous partners. Carl has a rival for Debbie's affections and Hunter makes a decision that will not only change his life, but Ben and Michael's as well.

Sunday, June 19th, 2005

6: Bored Out of Ya Fucking Mind

Brian has a rival. Emmett faces a career challenge while Ted has the oppotunity to exact some revenge. Ben and Michael try to help Hunter and Debbie's retirement appears to be shortlived.

Sunday, June 26th, 2005

7: Hope Against Hope

Justin decides to leave the loft which creates a rift between Michael and Brian. Ted struggles to exact his plan of revenge while Lindsey and Gus move back to her parents.

Sunday, July 3rd, 2005

8: Honest to Yourself

Ben grieves the loss of Hunter. Melanie and Lindsey attempt an in-house seperation. Emmett finds himself the centre of some unwanted attention and Justin has a brush with the law...and his father.

Sunday, July 10th, 2005

9: Anything In Common

Brian and Michael are still not talking. Lindsey and Melanie's seperation contiunes. Ted continues his search to find Mr. Right and Drew Boyd finally comes out.

Sunday, July 17th, 2005

10: I Love You

Cyndi Lauper guest stars as Babylon plays hosts to an event that will shatter many lives...especially Ben's.

Sunday, July 24th, 2005

11: Fuckin' Revenge

Brian re-evaluates his priorities in the aftermath of the bombing. Michael continues on the long and painful road to recovery with Ben at his side and a vigil for the victims ends in chaos.

Sunday, July 31st, 2005

12: Mr. Right (Never Broke a Promise)

Brian and Justin celebrate with the biggest choice of their lives. Meanwhile, Lindsay and Melanie make the final decision about their future, while Emmett makes his decision about his relationship with Drew. Ted apears to have found happiness at last.

Sunday, August 7th, 2005

13: We Will Survive!

Will Brian and Justin finally live happily ever after? Has Ted found the right guy, or does Mr. Right lie closer to home? How will Lindsay and Melanie say goodbye to all their friends before starting a new life? What will Ben and Michael's decision be regarding Hunter? Find out in "Queer As Folk"'s series finale, because it'll be surprising as the show has always been.

Sunday, August 7th, 2005

14: