update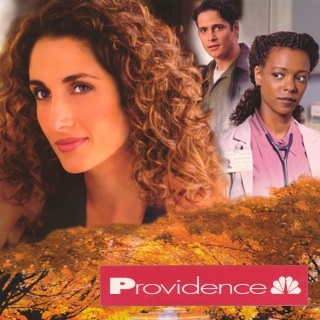 Season 1
Friday, January 8th, 1999

1: Pilot

Dr. Sidney Hansen returns home to Rhode Island From Los Angeles after tragedy strikes.

Friday, January 15th, 1999

2: Home Again

Sydney helps a woman with a bad home life; Joanie names her baby. Kyle reenters Syd's Life.

Friday, January 22nd, 1999

3: All Good Dogs Go to Heaven

A dying dog triggers Jim's greif; Syd races to save a teen whoose diagnosis is grave; Joanie gets into a lather after meeting Syd's Soap- Star patient.

Friday, January 29th, 1999

4: Sisters

Syd helps Joanie's friend whose health is as bad as her reputation: Jim and Robbie bust a sick chimp out of the zoo.

Friday, February 5th, 1999

5: Runaway Sydney

Trouble at home & at the clinic causes Syd to pack her bags to return to LA; Jim faces a clingy client.

Friday, February 12th, 1999

6: Tying the Not

Syd's thrilled when Joanie announces that she's marrying Richie, but Lynda plants doubts in Syd's mind weather or not the pair really love each other.

Friday, February 19th, 1999

7: If Memory Serves

Syd's momeries confirm her fears about Jim's mystery lady; Robbie jumps through the hoops for a new lady.

Friday, February 26th, 1999

8: Blind Faith

Syd's hospital job is jeopardized by a surly surgeon-and a blind date who gets struck by lighting; a seeing-eye dog (voice of Jay Leno) opens up to a flu-ridden Jim.

Friday, March 12th, 1999

9: Taste of Providence

Syd helps a stripper leave the business, drawing fire from Dr. Marcus and the dancer's angry lover; Joanie makes a splash at a cooking contest; Robbie gets involved with a bookie.

Friday, March 19th, 1999

10: You Bet Your Life

Syd is staggered by the indecent proposal of an eccentric, elderly but lustful millionaire who offers her cash-starved medical clinic a fortune if she'll spend 48 hours traveling with him; a debt-ridden Robbie gets in deeper when he urges his injured girlfriend not to play in a key college basketball game while he secretly bets against her team; Joanie begins cooking school and falls for a mysterious fellow student who admires her ""aphrodisiacal"" clam chowder; Jim hires a klutzy veterinary assistant at the clinic.

Friday, April 2nd, 1999

11: Pig in Providence

Syd gamely tries to help a young stripper who wants to leave her profession and have her bustline reduced to alleviate a dangerous back problem - but her abusive biker boyfriend may have other ideas. Elsewhere, Sydney's chilly relationship with a desirable chief surgeon begins to thaw quickly; Robbie's lucky dalliance with horse racing encourages him to roll the dice one too many times; and Joanie searches for the missing ingredient that could make her clam chowder a winner in the 'Taste of Providence' cooking contest.

Friday, April 9th, 1999

12: Saint Syd

No good deed goes unpunished. Against her better judgment, Syd can't resist reaching out to help a wayward teenager, but her efforts only complicate the manipulative young woman's relationship with her new foster parents - especially when she suddenly disappears; Joanie is agog when a major food distributor wants to buy her secret chowder if she will leave her family and move to Japan to provide quality control; and resourceful Robbie borrows more trouble when he secretly volunteers one of his dad's prized poodle patients for a day-long, lucrative TV commercial shoot that backfires.

Friday, April 23rd, 1999

13: Family Tree

A wary Syd tries to do the right thing when she takes in Lilly , a troublesome teenager who is returned by her latest foster parents, but in no time, the lodger's carelessness places the entire Hansen household in jeopardy. Joanie's hopes soar when she learns that her handsome business partner has broken up with his girlfriend, but their main concern however, is finding a restaurant that will let them showcase her special chowder for food distributors. Robbie comes to the rescue and risks his job when he volunteers his place of employment while the owner is away. In addition, Sydney encounters a likable elderly patient (guest star Maxine Stuart) with hidden health problems, and Jim wants to help a bedraggled stray dog give birth to her pups.

Friday, April 30th, 1999

14: Good Fellows

14 A busy Syd helps an injured high school runner (guest star Brian Poth) who is driven to win at any price by his stern coach/father even as she is romanced by the handsome son of a courtly mob boss (guest star John Capodice) whose beloved pug is treated in her dad's veterinary clinic. Elsewhere, Joanie's culinary reputation takes a hit when her vaunted meatloaf is spurned by humans but makes for a tail-wagging dogfood among the canine set.

Friday, May 7th, 1999

15: Two to Tango

Syd firmly tries to fend off the romantic advances of a handsome businessman (guest star David Lee Smith) whose family is linked to the Mob, and lavish gifts begin to wear her down while at the clinic. She diagnoses a sickly landscaper (guest star Tim Ransom) who she suspects is being poisoned by pesticides. Elsewhere among the Hansen clan: Joanie -- on the eve of her new shop opening -- becomes concerned when boyfriend/business partner shows little interest in her infant daughter; Jim indulges himself when he commits to helping Lilly rig up a Rube Goldberg contraption as part of a school project; and Robbie begins to appreciate the hidden allure of Jim's clumsy veterinary assistant in a whole new way.

Friday, May 14th, 1999

16: Guys and Dolls

Syd and her father clash over her relationship with Paul when it's revealed that the District Attorney's office has begun a criminal investigation into Paul's alleged mob ties. Meanwhile, Robbie talks Joanie into filming her own cable TV commercial to promote the Barkery, and Syd tries to treat a teenage boy whose symptoms don't match his blood tests.

Friday, May 21st, 1999

17: Heaven Can Wait

The series closes its first season with an emotional episode revolving around troubled teen Lilly. With Syd and the Hansens, Lilly has found a sense of security. Syd is thrilled when Kyle returns to Providence for a quick visit, but later becomes concerned when he also seeks her medical advice. Meanwhile, Jim is stunned when his assistant, Heather, quits her job, and enlists Robbie's help to convince her to stay. Joanie has a difficult time finding someone suitable to help her out at the Barkery. And, a family celebration turns tragic when a friend from Lilly's past arrives in Providence.
Season 2
Friday, September 24th, 1999

1: The Third Thing

In this season's opener, an out-of-control Mercedes smashes through a wall of the clinic; Molly, a mentally disturbed and dellusional young woman, holds Syd (Melina Kanakaredes) at gunpoint because she thinks she kidnapped her baby; and Helen contemplates a new career, away from the clinic. Meanwhile, Joanie hires Doug Dog Boy Boyce to help her out at the Barkery.

Friday, October 1st, 1999

2: The Letter

On the first anniversary of Lynda's death, the Hansens agree to celebrate her life with a memorial dinner until Jim causes a family uproar when he confesses that a missing secret letter that he wrote to his wife just before her fatal heart attack might have caused the calamity. Elsewhere, Sydney stays close to the athletic Kyle when he learns he must undergo a traumatic surgery. Joanie must make a painful decision when she discovers that the obedient employee in her dog store eatery has been behaving more and more like a canine.

Friday, October 22nd, 1999

3: The Birthday Party

SURPRISE PARTY -- While making preparations for baby Hannah's first birthday party, Joanie (Paula Cale) is pleased to learn that Ritchie , the baby's father, will be in town to join the celebration. What she hadn't planned on was that Ritchie would be bringing a special guest of his own to the party -- his new, very young bride, Kris. Meanwhile, Syd invites Kyle to move into the guest house while he undergoes his chemotherapy treatment.

Friday, October 29th, 1999

4: You Can't Hurry Love

Syd tries to fix the past with her mom.

Friday, November 5th, 1999

5: He's Come Undone

Kyle is dying of cancer.

Friday, November 12th, 1999

6: The Phantom Menace

Syd helps someone pass a physical.

Friday, November 19th, 1999

7: Sail Away

Kyle has lost his arm and Syd may loose everthing to help Kyle deal with the loss of his arm.

Friday, November 26th, 1999

8: Thank You Providence (1)

Syd tries to make it home for Thanksgiving.

Friday, November 26th, 1999

9: Thank You Providence (2)

Syd tries to make it home for Thanksgiving.

Friday, December 17th, 1999

10: Home for the Holidays

Syd finds how much family means to her. When she sees what life may have been without them.

Friday, January 7th, 2000

11: The Kiss

Syd meets a young man with a talent for drawing things. She also learns that the artist has been hidden away for fear of deportation back to Russia by his grandmother. Leo tells Doctor Hansen why he never spoke a word to anyone. He felt that if he spoke to anyone he would be sent back to Russia. Leo tells Syd that he can't remember what his grandmother looked like and that he was never loved by anyone. Joanie begins her quest to find love at a masquerade party where he dresses up as Zorro. Leo doesn't want an operation that could cause him to lose his sight do to a brain tumor that is inoperable because he figures that no one would miss him.

Friday, January 21st, 2000

12: Mother and Child

Syd believes that a patient she Dr. Sullivan are treating has Muchausen Syndrome which causes a mother to make a child purposely sick in order to seek immediate medical attention. Dr. Sullivan tells Syd that she was treated a year earlier and the results showed no symptoms of the disease. The doctor believes that the patient is being poisoned.

Friday, February 4th, 2000

13: The Reunion

Syd is getting ready for her 15th high school reunion Syd is getting ready for her 15th high school reunion she runs into Kerry Kane her best friend in high school voted most likely to succeed. Syd begins to notice odd things about her friend who begins to show signs of Obsessive compulsive disorder. Syd learns the real secret to why Kerry actually came to Providence for the reunion.

Friday, February 11th, 2000

14: The Apartment

Syd finds the idea of moving to an apartment rather uncomfortable because the family seems ready for Syd to leave the nest so fast. Robbie agrees to substitute for Charlie Heather's befriend when her date is unable to show up. Leaving Heather's mom to think Robby is Heather's fiancé.

Friday, February 18th, 2000

15: Sibling Rivalry

Syd runs into an old friend at the clinic. She asks about Karen's sister who died some months ago of breast cancer. Syd suggests that Karen have a breast exam every six months. Karen can't decide whether to take the genetic test to confirm if she has breast cancer.

Friday, February 25th, 2000

16: Do the Right Thing

Syd's latest patient Mr. Ellison come to the clinic for treatment for advanced cancer and won't live along. Syd is asked to keep Mr. Ellison alive for three days so he can get money for his family to do that he must out live the statute of limitations so the money will go to his family. Syd finds the money gives it to her patient. Heather is getting married to Charlie who has a prison record, Dr Hansen is worried that she may be moving to fast. Heather's mom Donna doesn't like Charlie. Who has been married twice. Mrs. Tupperman tells Robbie of Charlie's past. Syd runs into Daniel Hartman who says Mr. Ellison sold trust deeds and was convicted and sentenced to 25 years in prison and now Mr. Hartman wants the money to go to the families. Heather wants to get married to Charlie and may find that hard to do because of her love for Robbie. Heather's mom tries to Robbie to stop Heather's wedding but won't do it because feels Heather would be happy. Mr. Hartman go to Syd's house to ask for

Friday, March 17th, 2000

17: The Storm

A city inspector comes by to check the clinic that Syd was raising money for but learns the clinic will be shut down. Robbie and Heather are ready to marry but have problems Heather can't find a dress. Syd has trouble getting her patient to the hospital because streets are blocked. Syd has trouble getting medicine to her patient who is ill, Jim is looking for Sam the blood hound. As Joanie calls for help to find her father Joanie is trapped after a window breaks and has Hannah try to through her the phone & finds the lines are dead. Robbie who along with Heather in Las Vages has lost $10,000 tries to get the money back.

Friday, March 31st, 2000

18: Don't Go Changin'

Syd's dad is about to 60 years old and is not happy about it. Jim is mad that people are taking over a former vet's practice leading Jim to wonder about closing his practice. Robbie is still trying to figure out how to repay Heather. Jim's accountant advises him to sell his practice because the accountant feels Jim should retire. Jim gets ready to shut down his practice. Syd and Joanie read the fax and learn he could retire (Syd was waiting for a fax and stumbled on the fax for her dad.)

Friday, April 14th, 2000

19: Family Ties

Heather asks for a off for Earth Day, Syd treats a mom to be but gives up a trip to New York but needs to help a mom to be have her baby and hope the dad will donate blood to help save the baby's life. Doug gets a new job in Ohio and asks Joanie to go with him. Syd is unable to go to New York for a reunion and the person she hasn't seen in 10 years drops by.

Friday, April 28th, 2000

20: Taking a Chance on Love

Jim begins spending time with Monica Lang a photojournalist who wants to spend more time with Jim. Syd and Joanie begin worrying if the relationship has gone to far after they follow their father to the jewelry District. Jim later tells Monica the relationship is over but Monica has other ideas. She feels attracted to Jim and makes sure he understands that.

Friday, May 5th, 2000

21: Love Is in the Air

Joanie meets a firefighter who she knew before, Jim falls in love with Monica and feels things are going to fast and misses Syd's call about Joanie being hurt in a fire. Robbie continues feel lucky on a game show and has no idea that he is being tricked. Syd treats a patient who once owned an Ice Cream place where Syd worked. Robbie gets the feeling he is being tricked Syd & Joanie don't like Monica. Syd and Jim set things right.

Friday, May 12th, 2000

22: Syd in Wonderland

Syd's family notice her having a headache & thinking she is stuck in ""Alice in wonderland"" Mrs. Hansen takes on the life of her daughter to help figure out is wrong. Jim goes with Monica to an exhibit, and heads home. Robbie continues to study for a game show.

Friday, May 19th, 2000

23: Paradise Inn

Syd's CAT Scan is being looked at her doctor & Jim the scan shows no damage to her brain. Syd wonders if she is dead her mom tells her she isn't, Syd learns that her reason for being at Paradise Inn is to find if out her life is ""finished"" and in order to go back to her life she needs to use her heart, mind, & soul. To find comfort Jim watches a tape to her his daughter's voice, as she tries to sign the register for Paradise Inn Syd has a seizure. Bert is called to a fire. Jim thinks Syd was bitten by something that could have caused the seizure. Lynda (Syd's mom) takes her to meet the girls. Joanie tells Syd she loves Bert and plays a song that makes Syd want to leave the Inn. Lynda doesn't want her daughter to leave, Joanie learns the fire Bert is fighting got worse and fears Bert is dead. Jim begs for his daughter's return. Syd can go back to her life and squeezes both Jim & Joanie's hands
Season 3
Friday, October 20th, 2000

1: Safe at Home

Syd is about to go and will need therapy to help her leg heal from Encephalitis. Syd finds out her therapist is a man not big on machines. Syd begins working out and over works. Jim takes in dogs that came from Chicago because the owner wasn't found. Andi is stalking Robbie because he wouldn't cheat for her, Syd ignores her body's needs to rest while driving Izzy home and hit a tree. Joannie learns that Bert has girl friend. Syd doesn't feel normal and thinks about quitting medicine.

Friday, October 27th, 2000

2: Trick or Treat

Syd awaits her fate on ""Survivor"" (in a dream.) Syd returns to work & Dr. Roberts's questions Syd's reason to come back so soon, She nearly kills a young girl with seizures after giving a large dose of medicine. Robbie can't seem to get rid of Andi who may have burned the ""Down on Your Luck"" Set. Syd feels Dr. Roberts may take over the clinic. Dr. Roberts wants take over the Clinic by showing Syd the plans for the clinic and something bothers Syd about the Doctor. Sarah's mom wants to sue her for malpractice. In a dream Lynda helps her daughter find the answer she needs. Doctor Roberts gave the little girl an adult dosage of the medicine to make Syd loose her job.

Friday, November 3rd, 2000

3: The Good Doctor

John Hemming asks Syd to look at former patient of his who wants to be a ballerina. Rebecca wants Syd to clear her for the Providence Ballet. Jim hires someone to train Fearless, later wishing he hadn't done it. Rebecca's problem could be more serious. Joanie finds out Burt has a problem. Syd learns that John may be in love with Rebecca, she made it up to get Syd off her back.

Friday, November 10th, 2000

4: Rescue Me

Robbie offers Andi a place to stay with Heather. Burt goes to the hospital for surgery for his problem, As Syd tries to help sew up a laceration she has trouble closing the cut up, due to a seizure. She sees Carlos who has cleft palate (meaning people who have this can't smile.) Syd asks another doctor to the surgery for free. Syd tries to find her patient to let him know about the surgery, she learns that INS took her patient and his son. Jim works on trying to get Howard the bird quiet. Syd will need to do the surgery herself because the doctor who offered to do it had an emergency.

Friday, November 17th, 2000

5: The Unsinkable Sydney Hansen

Syd dreams she is on The Titanic with john Hemming, Syd's mom thinks she knows why her daughter's relationship with men is bad. Syd finds out more about John. She also treats Jamie Rohan for a broken wrist & finds out he is taking Ratalin. Robbie tries to help Andi in court. Joanie and Syd go for a night out and see John dancing with a blonde woman. Syd learns that Scott died and his brother Jamie may have ADHD. Syd runs to find Jamie who is thought to have taken Scott's medicine. John tells about Cheryl who his was to marry.

Friday, November 24th, 2000

6: The Thanksgiving Story (1)

Syd meets John Hemming's mom and later learns Mrs. Hemming doesn't like Syd. Syd takes in a little girl who leaves the hospital to find her parents. Robbie gives a homeless man a chance to money. Mrs. Hemming doesn't like Syd's way of helping people. Jim takes care of a monkey who scratches his head and uses sign language to talk. Joanie wonders if she is pregnant again. Jim buys a sign language dictionary and learns that Rocket (the monkey) is ill & asks for help. Susan Fuller comes by to help Jim & Heather to understand why he scratches his head. Susan Fuller tells them Rocket is homesick.

Friday, November 24th, 2000

7: The Thanksgiving Story (2)

Syd continues to find the parents of a little girl but Syd learns Mrs. Hemming disapproves of her job. Syd learns she is up for a new job and wonders if Mrs. Hemming was behind it. Meanwhile Rocket still has no home until he paints the Logo of his research center. Jonaine feels bad about being a mom again because everyone treated badly as Hannah came. Anchee's parents are found working at a sweatshop as they shop Syd & Anchee a reward poster posted at $25,000.

Friday, December 15th, 2000

8: The Gift

Syd meets Abby Franklin who has a Mass on her neck thinking it could be Cancer. Joanie pregnant with a second baby feels her dad hates her. Syd learns that Abby already knows of the Mass on her neck but thinks it will go away. Syd finds Abby at church teaching a choir how to sing for a Christmas concert on Sunday. Abby's Granddaughter finds out her Grandmother may have Cancer but won't know until a Biopsy is preformed. Joanie is angry that Burt didn't come with her to see pictures of the baby. Syd dreams she is Joanie lawyer on ""Lynda's Law."" Joanie begins to believe her dad is right about not thinking what her actions do to others. Burt has a surprise waiting for Joanie

Friday, January 5th, 2001

9: Big Night

An anguished Syd is forced to recall a repressed childhood memory of her late mother Lynda's flirtation with a neighbor while she nurses a dying elderly woman who struggles to remain alive long enough to reconciliate with her arriving daughter. Elsewhere: Joanie poses as Syd at a pharmaceutical convention in order to get her sister some much-needed drug samples but winds up in jail with a gaggle of hookers; Robbie mistakenly ends up playing a serious game of cards with some mob wiseguys; and Jim turns the house upside down when he becomes obsessed with ousting a playful but evasive mouse.

Friday, January 12th, 2001

10: The Gun

Syd initially believes her troubled teenaged paper boy when he is seriously shot and hospitalized but he tells her that the wound is self-inflicted -- even though his older brother's behavior indicates otherwise -- and she's unaware that one of them has hidden a gun in a box of toys at the Hansens. Elsewhere, a fed-up Joanie hires an industrious clutter cleaner who systematically relieves the Hansens of their useless but memorable bric-a-brac and organizes a yard sale while Robbie meets an infomercial wizard and is inspired to create something that everyone needs.

Friday, February 2nd, 2001

11: Saved by the Bell

Reminded of a former school chum with muscular dystrophy, Syd reaches out to help a reclusive young man whose face is hideously scarred while she runs afoul of Joanie who's suddenly in overdrive as she prepares for a whirlwind marriage to Burt in just a few days. In addition,, it doesn't help to have Burt's voyagebound parents around as they pull up in their RV and can barely hide their mutual resentment. Meanwhile, Robbie once again gets in over his head when he agrees to be a bookie to accept bets placed on the games of an adolescent hockey league, and a stammering Jim fends off the advances of an aroused married woman.

Friday, February 9th, 2001

12: It Was a Dark and Stormy Night

When a dangerous storm strands Syd after an emergency in a remote lighthouse with the mysterious and hermit-like Graham (guest star Alastair Duncan), she begins to understand the source of his unspeakable pain, while Joanie and Burt impulsively decide to elope -- with disastrous results. Meanwhile, Robbie goes to court for arranging betting on pee-wee hockey games, and as punishment, is ordered to coach the most-dreadful team, where he encounters one player's cute single mom (guest star Maria Pitillo) as well as the hostile father (guest star Michael McGrady) of another of his worst skaters.

Friday, February 16th, 2001

13: The Lion Sleeps Tonight

Syd tries to compel a grieving recluse (guest star Alastair Duncan) to allow plastic surgery to correct his facial deformities when she learns that he will soon be evicted from his roost while Joanie withdraws from her family -- especially from her protective older sister -- in the wake of her recent miscarriage. Elsewhere, Robbie resorts to desperate measures in order to cozy up to the beautiful mother (guest star Maria Pitillo) of one of his adolescent hockey players (guest star Mickey Toft) while Jim struggles to coax his young granddaughter Hannah to take her medicine.

Friday, February 23rd, 2001

14: The Invisible Man

A beaming Syd coaxes her reclusive lighthouse keeper to venture out in public after his plastic surgery, but she soon discovers that his scars are more than skin deep. What's more, she learns about the darkest secret that he will not confront. Elsewhere, Joanie remains in denial as she ignores her business and drowns her sorrows in booze, a practice that is distancing her frustrated fiance . In addition, Jim refuses to take his cold lying down and conducts his veterinary duties from his sickbed while Robbie scores points with the cute mother of one of his adolescent hockey players.

Friday, March 2nd, 2001

15: Parenthood

When Syd applies for a grant for her clinic from a prestigious medical foundation, she meets a mysterious man who claims to be her father -- and as she gets to know him, his story about his relationship with her late mother begins to make more and more sense. Meanwhile, as Jim senses that Syd and Joanie are snooping around about the circumstances of Syd's birth, he treats a Lhasa apso dog that refuses to eat. Elsewhere, Robbie gets heat from the ex-husband just when it seems his romance seems to be blossoming with the attractive mother of one of his pee-wee hockey players and Joanie reluctantly hires a sensitive, temperamental baker.

Friday, March 16th, 2001

16: Love Story

Syd's lovelorn life gets a needed lift when she meets a hunky young single father but their relationship is jolted when she learns that he has a congenital heart condition that causes him to suffer blackouts -- and one day soon will end in sudden death. Elsewhere, an uncertain Joanie poses as the happy girlfriend of her gay assistant Elliot in order to secure a building expansion loan from a bank officer while Robbie's newfound romance with the unpredictable Tina proves to be a roller-coaster ride.

Friday, March 30th, 2001

17: Exposure

After Syd greets her old medical school pal on leave from a rural African hospital, he shows frightening symptoms of the super-deadly Ebola virus, forcing the health department to clamp a quarantine around her clinic -- as well as the Hansen household where Joanie is hosting a chaotic children's birthday party. In the meantime, while a desperate Robbie spots his family on the TV news and heads home hoping to help, Joanie discovers that his girlfriend -- who's also trapped inside the house -- was the same girl who tormented her at summer camp years before. Elsewhere, Jim busies himself treating a bulky bulldog suffering from serious anemia.

Friday, April 20th, 2001

18: Magician

Hansen loyalties by the suprise vist of a family patriarch a rich, alling crumudgeon who has lucrative propositions-with strings attached.

Friday, April 27th, 2001

19: Meet Joe Connelly

A critically ill infant preoccupies Syd, who's entangled with a ubiqutious politician; a romantic getaway in the wild is anything but for Robbie and Tina.

Friday, May 4th, 2001

20: Trial & Error

Disclosures about politician Joe Connelly disillusion Syd, who's still battling a duplictious drug company; the Robbie-Tina romace runs a rocky road.

Friday, May 11th, 2001

21: Rule Number One

Political & romantic mattars busy Syd, who's in D.C. with Rep. Connelly for a showdow with a drug company; diverse cries ensnarl Robbie, Tina -and the hansens'dog.

Friday, May 18th, 2001

22: Falling

Dirty politics intrude upon the relationship between Rep. Connelly & Syd, who gets an icy warring welcome from his wife. A bizarre stalking is capped by a cliff hanger.
Season 4
Friday, September 28th, 2001

1: Dad

When Jim returns home to recuperate from a serious head injury after being shot in last season's finale, Syd, Joanie and Robbie clash over each other's reactions to the changes in their father. Syd believes Jim needs more help than they can provide at home, Joanie thinks he needs to be surrounded by loved ones in his own environment while Robbie is detached and angry over the ""loss"" of the father he knew. Besides trying to keep the peace in her family, Syd must also deal with a neurotic patient who believes television characters are real people.

Friday, October 5th, 2001

2: Home Sweet Home

WILL SYD AND JOE PUBLICLY ACKNOWLEDGE THEIR RELATIONSHIP? - Syd (Melina Kanakaredes) is reluctant to accept Joe's (guest star Steven Ekholdt) invitaton to join him for an evening of romance in the public eye at a glamorous political event. Meanwhile at the clinic, Syd struggles to reconcile a patient (guest star Johnny Whitworth) who has full-blown AIDS, with his estranged father (guest star Frederick Coffin.) On the homefront, an exhausted Joanie (Paula Cale) butts heads with Jim's (Mike Farrell) new home therapist (guest star Debi Morgan). Robbie (Seth Peterson) avoids dealing with family issues by busying himself with do-it-yourself projects at Tina's (guest star Maria Pitillo) apartment. TV-PG

Friday, October 12th, 2001

3: Impulse Control

FRIENDS AND LOVERS - Syd (Melina Kanakaredes) and Joe's (guest star Steven Ekholdt) relationship is strained when Syd becomes better acquainted with his estranged wife Erica (guest star Christina Haag) and the two women discover that they like each other. Brought together through volunteer work for breast cancer research, Erica asks Syd to consult on her friend Lynn's (guest star Allison Smith, ""The West Wing"") breast reconstructive surgery. Meanwhile, Joanie (Paula Cale) struggles with financial problems caused by Jim's (Mike Farrell) HMO coverage, or lack thereof. Jim discovers the joys of home shopping on cable television which adds to Joanie's concerns. Joanie and Heather (guest star Dana Daurey) interview a temporary replacement for Jim to run the vet clinic and decide to hire Dr. Sam Magala (guest star Cress Williams). Robbie (Seth Peterson) tries to help Tina's (guest star Maria Pitillo) son Pete (guest star Alex D. Linz, ""Home Alone 3"") with a school science project but meets w

Friday, October 19th, 2001

4: You Can Count on Me

CRESS WILLIAMS GUEST STARS; IS WASHINGTON IN SYD'S FUTURE? -- Syd (Melina Kanakaredes) begins having separation anxiety from Joe (guest star Steven Eckholdt) who is on the campaign trail, which leads her to consider moving to Washington if he wins the election. Meanwhile, Syd must also treat a young man (guest star Alex Cruz) who must recover from a bicycle accident before he can donate bone marrow to his dying sister (guest star Daniella Garcia). At home, Joanie (Paula Cale) gets a much needed break when Robbie (Seth Peterson) offers to watch Jim (Mike Farrell) and Hannah (guest star Tessa Allen); Joanie spends the day bonding with Tina (guest star Maria Pitillo) as the future sisters-in-law plan Robbie and Tina's wedding; and when Jim discovers Dr. Sam Magala (guest star Cress Williams) has been hired to run the vet clinic, he decides to go back to work, with mixed results.

Friday, October 26th, 2001

5: Civil Unrest

WILL SYD VOTE IN FAVOR OF CONTINUING HER ROMANCE WITH JOE CONNELLY? THINGS HEAT UP WHEN PETE (GUEST STAR ALEX D. LINZ, 'MAX KEEBLE'S BIG MOVE') SETS FIRE TO HIS BEDROOM -- As election day draws near, Syd (Melina Kanakaredes) sees nothing positive about negative campaign tactics used by Joe Connelly (guest star Steven Eckholdt) and begins to seriously question his integrity. Meanwhile, an increasingly hostile Pete (guest star Alex D. Linz, 'Max Keeble's Big Move') realizes Robbie (Seth Peterson) really cares for him when Pete accidentally sets fire to the apartment and Robbie saves him. Elsewhere, during an unsupervised moment at the clinic, Jim (Mike Farrell) administers an injection to a dog and the animal goes into cardiac arrest when Dr. Malaga (guest star Cress Williams, NBC's 'ER') unwittingly gives the dog another shot of the same drug. Later at home, Joanie (Paula Cale) gives Jim an herbal supplement, not knowing it could cause an ulcer.

Friday, November 2nd, 2001

6: Best Man

CHAOS ABOUNDS AS WEDDING BELLS RING FOR ROBBIE AND TINA -- Robbie (Seth Peterson) and Tina's (Maria Pitillo) wedding is marred when best man Jim (Mike Farrell) becomes flustered while toasting the happy couple and accidentally hits the groom -- but Syd (Melina Kanakaredes) is already furious with Robbie for letting Jim get drunk at the bachelor party and Robbie is annoyed by Syd's thoughtless wedding gift. Meanwhile, Tina's wisecracking father (guest star Peter Jason), youth-obsessed mother (guest star Stephanie Faracy) and mischievous twin brothers (guest stars Randy Sklar and Jason Sklar) add to the chaos of the big event. Additionally, Hannah (Tessa Allen) is on a quest to find Joanie (Paula Cale) a Prince Charming. Concetta Tomei also stars

Friday, November 9th, 2001

7: The Honeymoon's Over

THE NEWLYWEDS ATTEMPT A HONEYMOON GETAWAY AS JIM RETURNS TO REHAB; LINDSAY CROUSE ('BUFFY') GUEST STARS - Newlyweds Robbie (Seth Peterson) and Tina (Maria Pitillo) grow increasingly frustrated with the airlines, and each other, when travel problems arise and it seems that they'll never make it to Miami for their honeymoon while Jim (Mike Farrell) returns to rehab and makes some painful revelations to his new coach (guest star Lindsay Crouse, ""Buffy The Vampire Slayer"") about his feelings towards Syd (Melina Kanakaredes). Likewise, Syd begins to realize that her father's condition has been taking an emotional toll on her, and that she needs to seek help to deal with it. Elsewhere, Joanie (Paula Cale) finds herself with too much time on her hands and decides to look up an old friend from school. Concetta Tomei also stars. TV-PG

Friday, November 16th, 2001

8: Rocky Road

ISABELLA HOFMANN GUEST-STARS -- Syd (Melina Kanakaredes) has second thoughts about seeing her new therapist (guest star Isabella Hofmann, ""Homicide: Life on the Street"") and becomes alarmed when she stops seeing visions of her mother, Lynda (Concetta Tomei). At the rehab center, Jim (Mike Farrell) makes good progress and in turn helps a friend (guest star David Marciano) who is frustrated with the slow pace of his own recovery. Meanwhile, Joanie (Paula Cale) finally gets financial satisfaction from her father's insurance company and helps a new friend (guest star Carol Potter, ""Beverly Hills, 90210"") wage a similar battle against the HMO. Elsewhere, Robbie's (Seth Peterson) attempts to be more of a friend than a father to Pete (guest star Alex D. Linz, ""Home Alone 3"") results in a trip to the emergency room.

Friday, November 23rd, 2001

9: Gobble Gobble

THANKSGIVING BRINGS OUT JIM'S GOOD DEED - MUCH TO SYD'S DISMAY -- Jim's (Mike Farrell) rehabilitation requires him to travel on a bus to do his errands but when he decides to do a Good Samaritan deed for the bus driver's grandmother, he ends up accepting a ride from some rough dudes -- and an unknowing Syd (Melina Kanakaredes) grows frantic when he doesn't return on time. Meanwhile: St. Clare's loans its space for a charity Thanksgiving dinner hosted by the Daughters of the Mayflower allowing Syd to treat their chairwoman -- whose lineage might be suspect; Joanie (Paula Cale) and Hannah take a ride in the country and end up saving a turkey; Robbie's (Seth Peterson) well-intentioned plan to surprise Tina with a big family holiday dinner goes up in smoke. Concetta Tomei also stars

Friday, December 14th, 2001

10: The Mating Dance

JOANIE GOES ON A 'BLIND DATE' TO FIND A MATE; SERIES HOST ROGER LODGE GUEST-STARS AS HIMSELF -- At the suggestion of her therapist, Syd (Melina Kanakaredes) participates in an evening of ""Speed Dating"" while Joanie (Paula Cale) becomes a contestant on the romantic reality show ""Blind Date"" hosted by Roger Lodge (appearing as himself) while Phil (guest star Dan Montgomery) babysits Hannah (Tessa Allen) -- and while her date turns out to be the wrong guy, Joanie still has a chance for romance. Robbie (Seth Peterson) sells his skis to buy a new sewing machine for Tina (Maria Pitillo), who sells her own sewing machine to buy ski tickets for Robbie. Meanwhile, Jim (Mike Farrell) makes a new female friend at rehab. Concetta Tomei also stars. TV-PG

Friday, January 4th, 2002

11: The Start of Something Big

Syd is personally and professionally stunned by a malpractice suit brought on by a high-risk pregnancy patient (guest star Ashley Johnson) and in turn questions her recent decision to end therapy sessions with Dr. Dunseith (guest star Isabella Hofmann). In the meantime, Joanie and Phil (guest star Dan Montgomery) go rock wall climbing as platonic friends, but soon realize that the tension between them isn't just in the ropes. Jim begins an independent living program at the rehab center and can return to work at the vet clinic part-time if Sam (guest star Cress Williams) shadows him. Meanwhile, Jim uses a pet kitten to help his friend Meredith (guest star Marcia Srassman) realize that she never has to live alone. And something is cooking at O'Neill's when Robbie creates a salad dressing that inadvertently induces labor pains in pregnant customers. Amid the expectant customers, Tina (Maria Pitillo) suspects she may be pregnant herself.

Friday, January 11th, 2002

12: Shadow Play

LARRY MILLER (""THE PRINCESS DIARIES"") GUEST-STARS -- In the wake of her malpractice suit, Syd (Melina Kanakaredes) is shadowed at St. Clare's Clinic by one of it's snoopy board members, Dr. Mincus (guest star Larry Miller, ""The Princess Diaries""). Similiarly at the vet clinic, Jim (Mike Farrell) returns to work part-time under the watchful eye of Sam (guest star Cress Williams, NBC's ""ER""). Tina (Maria Pitillo) seeks Syd's professional advice and learns she may have to consider surgery if she hopes to conceive a child. Robbie (Seth Peterson) becomes a full partner at O'Neill's. Joanie (Paula Cale) and Phil (guest star Dan Montgomery) use their talents for fighting the system to help a father (guest star Peter Onorati) whose son (guest star Scott Terra) needs more assistance than his school is willing to give him. Concetta Tomei, Dana Daurey and Samaria Graham also star.

Friday, January 25th, 2002

13: The Good Fight

WILL SYD OBJECT TO HER DEFENSE ATTORNEY? -- Syd (Melina Kanakaredes) meets the attractive, brilliant attorney Owen Frank (guest star George Newburn) who will defend her in the malpractice suit and faces a will stronger than her own. Joanie (Paula Cale) is apprehensive about taking her relationship with Phil (Dan Montgomery) to a more physical level. Robbie (Seth Peterson) and Tina (Maria Pitillo) try to play cupids with Pete (Alex D. Linz) and his tomboy friend, Nicky (guest star Brenda Grate). Jim (Mike Farrell) performs surgery on a patient for the first time since his injury and does so well that Sam (Cress Williams) tells him he no longer needs a ""shadow"". TV-PG

Friday, February 1st, 2002

14: All the King's Men

Syd fight to save her career.

Friday, March 22nd, 2002

15: Act Naturally

Hollywood is calling! Syd goes to LA to speak to students at UCLA. But her ex-boyfriend Jerry takes her on the set of his show. Joanie gets a movie role. Jim is allowed to drive again.

Friday, March 29th, 2002

16: Limbo

Robbie thinks he has pregnancy symptoms. Jim on a date.

Friday, April 5th, 2002

17: The Whole Truth

Syd's medicial trial begins.

Friday, April 12th, 2002

18: Gotcha

Owen can't wait to see the front side of Syd, he gives her a list of people to squirt all over town. While eating breakfast with Owen Things begin to get a little scary because a patron in the restaurant begins to choke on something. Later that same day Kevin keeps running into Syd.

Friday, April 19th, 2002

19: Great Expectations

Jim has a new friend. Syd's dates with Owen get interesting.

Friday, April 26th, 2002

20: Things Have Changed

Sydney's relationship with Owen continues to heat up. Meanwhile Jim is stuck between a rock and hard place when he has to choose between two women. He must choose between Georgia who likes to ride motorcycles. Jim must also choose between Meredith whom he met in rehab.

Friday, May 3rd, 2002

21: Smoke and Mirrors

Syd moves in with Owen when a schizophrenic patient becomes obsessed with her.

Friday, May 10th, 2002

22: Out of Control

Season Finale Syd moves in with Owen, but that is only the start. Can Owen protect Syd as her stalker gets too close when a fire breaks out at the clinic?
Season 5
Friday, October 4th, 2002

1: A New Beginning

Syd must face the challenge of working with a new boss Dr. Bil Augustine at an acute care clinc while trying to rasie money to rebuild St. Clare's. Owen asks Syd an important question.

Friday, October 11th, 2002

2: It's Raining Men

Syd gets cold feet before marrying Owen, When she sees Dr. David Baylor who is everywhere. Jim tries to stop a brother and sister from putting horses to sleep on their father's estate which they are selling.

Friday, October 18th, 2002

3: Cloak and Dagger

Syd and Dr Baylor treat a suicide victim and have different views on things.

Friday, October 25th, 2002

4: The Wedding Planner

AS the big day draws near for Sid and Owen, Syd dreams she is on The Newlywed Game and does badly.

Friday, November 1st, 2002

5: Things That Go Bump in the Night

Syd must deal with two bomb shells She loes the engagment ring! Later she must a double shift on Halloween night and not being with Owen for there own fright night.

Friday, November 8th, 2002

6: The Heart of the Matter

Things aren't always what they seem Syd finds out. Syd is assigned a rotation at a prision where she meets Darla Rosario. Who is pregnant. Also Tina is gone Pete blames himself for what happened.

Friday, November 15th, 2002

7: Truth and Consequences

Syd and Qwen go to their marriage license, Syd's guilt about kissing Dr.Baylor gets to her.

Friday, November 22nd, 2002

8: Left-Overs

The Hansen's gather for Thanksgiving to show Owen how Thaksgiving is done in the Hansen family. Also Syd misses her wedding shower because of working all weekend.

Friday, December 6th, 2002

9: The Sound of Music

Syd comes down with a little cold butthe cold gets worse and Owen must take her to the emergency room. Can Joanie get Leo's trust back after telling a secret about his girlfriend on the radio?

Friday, December 13th, 2002

10: Eye of the Storm

Syd Decides to help Dr. Baylor after a tornado in Tennessee put a stop to the wedding plans. The danger becomes real as their car is run off the road.

Friday, December 20th, 2002

11: The Eleventh Hour (1)

Will Syd get to spend her wedding night Owen? She almost gets to unill a patient enters the ER with a bullet wound and the patient's dad takes the ER hostage. Also Owen and Syd may leave Providence.

Friday, December 20th, 2002

12: The Eleventh Hour (2)

Will Syd get to spend her wedding night Owen? She almost gets to unill a patient enters the ER with a bullet wound and the patient's dad takes the ER hostage. Also Owen and Syd may leave Providence.