update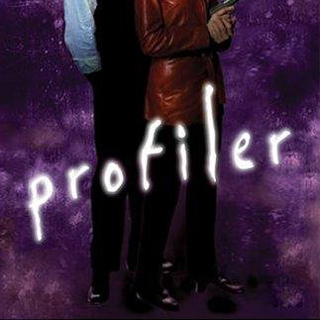 Season 1
Saturday, September 21st, 1996

1: Insight

Three years after the serial killer "Jack of All Trades" murdered her husband, forensic psychologist Sam Waters returns to the FBI to help solve a rash of murders in Atlanta, Georgia.

Saturday, September 28th, 1996

2: Ring of Fire

Sam and the newly-formed Violent Crimes Task Force (VCTF) investigate a series of arsons, but her return to duty attracts unwelcome attention from Jack, who pays a visit to her home.

Saturday, October 19th, 1996

3: Unholy Alliance

Sam investigates a series of murders which bear striking similarities to the methods of a killer whom Bailey put in prison 10 years earlier. Sam suspects that the real culprit is still free, and through her gifted insight, she finds clues in the ancient I Ching art of divination that lead her to a high-ranking military officer, who may be protecting the slayer.

Saturday, October 26th, 1996

4: I'll Be Watching You

Sam and the VCTF must find a twisted assassin before he kills a celebrated political candidate, But Sam is distracted by new evidence that could help her find Jack's lair.

Saturday, November 2nd, 1996

5: Unsoiled Sovereignty

A disturbed loner is waging war against power plants and refineries, but the VCTF team suspects that the attacks are the work of eco-terrorists.

Saturday, November 9th, 1996

6: Modus Operandi

A rift opens between Sam and Bailey after Jack kills an FBI agent who had information about the murder of Sam's husband - information she knew nothing about.

Saturday, November 16th, 1996

7: Night Dreams

The VCTF investigates a series of kidnappings that has Atlanta in a panic. The case proves difficult, and when a connection is finally made, Sam realizes that time is running out.

Saturday, December 14th, 1996

8: Cruel and Unusual

Sam probes a series of murders that appear linked to a death row inmate while Jack prepares to select his next victim--from among the VCTF team.

Saturday, January 4th, 1997

9: The Sorcerer's Apprentice

As Sam and the VCTF work a series of ritual murders on Indian reservations, Bailey's FBI ID turns up pinned to the body of Jack's latest victim.

Saturday, January 11th, 1997

10: Shattered Silence

Bailey becomes attracted to the wife of a missing doctor while investigating two puzzling disappearance cases that may be linked.

Saturday, January 18th, 1997

11: Doppelganger

A murder at a home for the criminally insane has all the landmarks of one of the institution's residents, but he insists upon his innocence--and Sam backs up his contention.

Saturday, February 1st, 1997

12: Learning from the Masters

A murderer has a taste for FBI agents and a fondness for modern art--posing his victims to replicate famous paintings.

Saturday, February 8th, 1997

13: The House That Jack Built

Aware that Jack is now monitoring the entire VCTF team, Sam and John concoct a scheme to flush out the killer, which eventually leads them to his hidden lair.

Saturday, February 15th, 1997

14: Shadow of Angels (1) (a.k.a. Noblesse Oblige)

As Sam and her colleagues close in on Jack, they are forced to interrupt their pursuit to investigate a bizarre murder where a man is buried under thousands of silver coins--a preamble to a series of killings that point toward an eccentric, powerful family.

Saturday, February 15th, 1997

15: Shadow of Angels (2) (a.k.a. Gestalt)

As the VCTF learns that the tightly knit killers are on a unified mission to punish the corrupt and over-extravagant, they face a more primary case in their pursuit of Jack--which leads to a Costa Rican hideout where he is cornered at last.

Saturday, March 8th, 1997

16: Film at 11

In New York, a vigilante is exacting "justice" on people recently acquitted of crimes--and filming his murders for broadcast on the evening news.

Saturday, March 22nd, 1997

17: Crisis

A deranged nuclear scientist takes a roomful of high-powered Washington insiders hostage, and Sam is called in to try to help bring the crisis to a peaceful resolution.

Saturday, April 5th, 1997

18: Blue Highway

A series of fatal hit-and-run accidents on remote highways puts Sam on the trail of a murderous truck driver, who she believes is repeatedly recreating a traumatic event from his childhood.

Saturday, April 12th, 1997

19: FTX: Field Training Exercise

Suspicions abound when the VCTF team is abruptly ordered to participate in a Field Training Exercise, and it quickly becomes clear that the FBI brass is trying to uncover a mole--but Bailey is the only person with access to the compromised information.

Saturday, April 26th, 1997

20: Into the Abyss

The VCTF is summoned to catch a serial killer who carves smiles into his victims' faces and shrouds them in lace. Sam unravels the motivation behind the crimes, but the investigation is thrown for a loop when the prime suspect joins the growing list of victims.

Saturday, May 10th, 1997

21: Venom (1)

The poisoning death of a wealthy computer magnate puts the VCTF on the trail of a diabolical murderer who uses exotic, venomous animals as weapons.

Saturday, May 10th, 1997

22: Venom (2)

Just as Sam figures out the identity of the "venom killer," Jack strikes again, first by framing the FBI and VCTF by impersonating an agent and beating up a few suspects, and then abducting both Sam and the killer.
Season 2
Saturday, November 1st, 1997

1: Ambition in the Blood

A man who committed 40 murders in Asia in the 1970s escapes from a Calcutta prison and heads for New York. Meanwhile, Sam's suspected of a murder herself, and Bailey's near death after being shot by his daughter.

Saturday, November 8th, 1997

2: Primal Scream

A vicious killer, who works only in the rain, beats his victims severely, then picks up their bodies and hurls them. Meanwhile, Jack plays Henry Higgins to a parolee.

Saturday, November 15th, 1997

3: It Cuts Both Ways

Jack's back, but with changes to his MO; Bailey's new boss is the ex-husband of a woman he's been seeing; George receives an offer he'll have a hard time refusing.

Saturday, November 22nd, 1997

4: Second Best

Coop reenters Sam's life when the VCTF requests his services in tracking a bomber; Frances has been caught and the DA is throwing the book at her.

Saturday, December 6th, 1997

5: Power Corrupts

Cleanliness isn't next to godliness: one murder victim is found with soap in his mouth and another has been "scrubbed to death."

Friday, December 12th, 1997

6: Old Acquaintance

Jill kills a boutique clerk to please Jack, while Sam, who's grieving over Coop's murder, is persuaded to go to a college reunion---where a classmate is murdered.

Saturday, January 3rd, 1998

7: Jack Be Nimble, Jack Be Quick

The VCTF corners Jack, but he escapes---despite being shot by Sam. Meanwhile, Frances turns 18.

Saturday, January 10th, 1998

8: Victims of Victims

While the VCTF puzzles over a string of North Carolina murders, Jack recuperates at the home of his mother and Sam's in-laws visit her.

Saturday, January 17th, 1998

9: Birthright

Two men---one in Ohio, the other in New Jersey---are murdered on their 32nd birthdays. Both were killed by a stalker who had been following them their whole lives. Elsewhere, Sam has a run-in with her mother-in-law.

Saturday, January 31st, 1998

10: Dying to Live

A mercy killer (of sorts) is harvesting organs for transplantation purposes---then killing the "donors." Meanwhile, Bailey learns from Behar that he's the target of a probe; and Chloe tells Sam that someone has been taking pictures of her in school.

Saturday, February 7th, 1998

11: Ties That Bind

While the VCTF is preoccupied with break-ins in which the occupants were murdered, Sam's mother-in-law proceeds with her effort to gain custody of Chloe; and Frances tells Bailey that she's been sleeping with John Grant.

Saturday, March 7th, 1998

12: Shoot to Kill

A sniper targets drivers stuck in traffic jams, and with each shooting positions himself farther away from his victim. He also leaves a "message": a replica of an ancient Greek urn. Meanwhile, John can't figure out why Handleman is out to get him.

Saturday, March 14th, 1998

13: Bloodlust

The bodies of three young men are discovered; all had been beaten and, it turns out, all had been desperate for money. Sam suspects that they were losers in staged fights to the death.

Saturday, March 21st, 1998

14: Every Five Minutes

While Sam and Bailey track a rapist on the Florida Panhandle, John and Marcus find a guy who can lead them to Sharon Lesher.

Saturday, March 28th, 1998

15: Breaking Point

A man who's certain that his son was unjustly convicted of murder kidnaps Angel and threatens to kill her unless the VCTF "proves" that his son is innocent.

Saturday, April 4th, 1998

16: Lethal Obsession

A kidnapper kills an Atlanta city councilman even though the ransom was paid. It seems he wants attention, not money---particularly from one TV reporter. Meanwhile, Jack begins his efforts to spring Jill from jail.

Saturday, April 11th, 1998

17: Cycle of Violence

A "new-age ax murderer" targets abusive people, hacks and burns them, and places crystals in their hands---the MO of an avenging comic-book heroine.

Saturday, May 2nd, 1998

18: Die Beautiful

The VCTF is called in on a year-old murder case. The victim: an 18-year-old beauty-pageant veteran. The prime suspects: her parents. Meanwhile, Jack challenges the VCTF to "a game."

Saturday, May 9th, 1998

19: The Root of All Evil (1)

While Jack schemes to get to the imprisoned Jill, a hooded figure who's obsessed with corruption is setting off explosions around the country. Also: Sam has an unsatisfying meeting---her first in 10 years---with her father.

Saturday, May 9th, 1998

20: The Root of All Evil (2)

While the agents zero in on the hooded bomber, Sam has an unpleasant meeting with her father. Meanwhile, Jack wants to spring Jill.
Season 3
not specified

22: Las Brisas (Part 2)

Donald Lucas' trial begins as the team heads out to Mexico where in the small town of Las Brisas, women have been vanishing without a trace for the past year, and some corpses have been discovered. But their investigation is hampered on both sides of the border by the corrupt police chief, Miguel Villalobos, whom is under the thumb of a U.S sheriff, J.D. Tollman, whom try to derail the VCTF's investigation when the murders lead to a powerful U.S. businessman, named James Lofton, running a textile factory in Las Brisas and has been in the company of local prostitutes, some of whom ended up as victims. While assisting Marta Fernandez, a loyal policewoman with the investigation, Sam and the group commute back and forth to Atlanta for Lucas' trial with testimony from her, Bailey, George, against Lucas. Also testifying on Sam's behalf is Sheriff Ed Post from Otis, California whom, unknown to everyone, is actually the real Jack-of-All-Trades whom has been in hiding all this time and is usi

Saturday, October 17th, 1998

1: Coronation

The day after Jack's clever escape from the prison after Samantha unsuccessfully tried to bait him and she killed Sharon instead, Samantha must look into herself in order to find him. Everything seems to point to her childhood which reveals that Jack has apparently stalked her all his life. Then, Jack abducts an infant, and tries to lure Sam into finding him in which the VCTF learns Jack's real identity (so it seems).

Saturday, October 24th, 1998

2: Cravings

The team investigates a serial rapist-turned-murderer in Illinois, whose sporadic timing of the attacks puzzles Sam as well as the connection between his victims whom are left in the woods. Sam figures out that the killer is an angry and frustrated married man taking out his rage and frustration on about-to-be-wed women. Meanwhile, with Jack-of-All-Trades finally captured and imprisoned, Sam begins searching for a new house for her and Chloe.

Saturday, October 31st, 1998

3: Do the Right Thing

A killer who castrates the victims seems to be driven by feelings of public duty and legal responsibility. John gets into trouble through no fault of his own for something that appears in the press about the case.

Saturday, November 7th, 1998

4: Double Vision

Ten women are found dead in Alabama. The killer? "He's a hunter," Sam surmises, but she can't nail her profile and that bugs her.

Saturday, November 14th, 1998

5: The Sum of Her Parts

In Newark, N.J., a killer cuts the hands off one victim and decapitates another. Both are women but have nothing else in common.

Saturday, November 21st, 1998

6: The Monster Within

The VCTF is summoned to Allentown, Pa., where the FBI's man on the scene is spinning his wheels on a serial-murder case in which the killer burns his victims' faces.

Saturday, December 5th, 1998

7: Perfect Helen

Someone's digging up Jewish graves in George's home town, but Sam doesn't think it's a hate crime.

Saturday, December 12th, 1998

8: Home for the Homicide

It's Christmas in rural Georgia, where an ax-murderer finishes the jobs by taking swatches of the victims' clothing. In Atlanta, Sam trims the tree with her new beau.

Saturday, January 2nd, 1999

9: All in the Family

A prosecutor wants to tie four murders in an Annapolis, Md., bar to a drug kingpin, but Sam thinks otherwise.

Saturday, January 9th, 1999

10: Ceremony of Innocence

The day before convicted killer Martin Fizer is scheduled to be executed a murder is committed in the same fashion---and with the same gun---as Fizer's had been.

Saturday, January 16th, 1999

11: Where or When

In Los Angeles, three men have been murdered---by hand---and their bodies dumped near the sites of 1940s and '50s Hollywood landmarks. And at VCTF headquarters, George finds something disturbing on Donald Lucas's computer.

Saturday, February 6th, 1999

12: Inheritance

A serial killer targets victims in the South who are all roughly the same age and have the same blood disorder; Sam learns her father's secret.

Saturday, February 13th, 1999

13: Heads, You Lose

In Miami, models are losing their heads, courtesy of a killer with a chip on his shoulder (and surgical tools).

Saturday, February 20th, 1999

14: Otis, California

Having hacked onto the Internet from prison, Lucas has contacted someone in a small northern-California town. "You think he has a disciple?" Bailey asks Sam.

Saturday, February 27th, 1999

15: Spree of Love

A 32-year-old woman is abducted---or is she?---from her children's soccer field by a 16-year-old boy. Meanwhile, Bailey is increasingly tense as his wife's remarriage approaches.

Saturday, March 20th, 1999

16: Burnt Offerings

An arsonist who is setting fatal fires in Sam's Atlanta neighborhood has a modus operandi involving dead birds.

Saturday, April 3rd, 1999

17: Three Carat Crisis

Sam and Bailey are held hostage in a jewelry store after a botched holdup.

Saturday, April 10th, 1999

18: Seduction

The bodies of rich people are washing ashore in Palm Beach, Fla., with a finger missing. The only other thing they have in common: the same investment firm.

Saturday, May 8th, 1999

19: Grand Master (2)

Sam calls in Jarod of "The Pretender" to pursue the mastermind behind a series of kidnappings.

Saturday, May 15th, 1999

20: Las Brisas

Sam is at the trial of her husband's killer and on the trail of a murderer in Mexico.

Saturday, June 5th, 1999

21: What's Love Got to Do with It?

While Sam tries to find the key to the mind of a serial killer, an FBI agent working with Bailey insists that she's able to control the ex-boyfriend who's stalking her.
Season 4
Saturday, September 25th, 1999

1: Reunion (1)

A new profiler is called in to help locate Sam, who was abducted by Jack, the bogus sheriff.

Saturday, October 2nd, 1999

2: Reunion (2)

More killings occur that resemble Jack's original murders and the relationship between Sam and Chloe is examined.

Saturday, October 30th, 1999

3: Blind Eye

In her first case as the new profiler, Rachel Burke is on the trail of a serial killer whose victims are left deliberately posed.

Saturday, November 6th, 1999

4: Old Ghosts

Bailey revisits a 15-year-old serial-murder case, from which the bodies have just been found. Soon after he and Rachel arrive in town, another murder occurs and an abduction takes place.

Saturday, November 13th, 1999

5: Infidelity

Rachel and the team investigate a series of killings wherein each of the victims had recently been involved in an extra-marital liason.

Saturday, December 4th, 1999

6: To Serve & Protect

Rachel and her colleagues travel to St. Louis to try to solve three killings that have occurred in as many weeks.

Saturday, December 11th, 1999

7: Original Sin

Rachel attempts to solve the murders of a number of brunette women in their early 30s.

Saturday, January 8th, 2000

8: Train Man

After an eighth victim is claimed by a killer who travels in boxcars, Rachel and the team go to Arizona, the scene of the latest murder.

Saturday, January 15th, 2000

9: Quid Pro Quo

Rachel forms a bond with a mob boss, whose only daughter has become the latest victim of a serial killer.

Saturday, February 5th, 2000

10: Clean Sweep (2)

Jarod and the FBI's Rachel Burke discover that the two dirty Secret Service agents, who are their most direct link to the killers of a fellow agent, are found slain, forcing them to begin their investigation all over again. However, while romantic sparks fly between the pair, Jarod suddenly disappears and is tortured by the murderer, who is on a crazed mission to eliminate everyone he thinks is involved in the agency's corruption.

Saturday, February 12th, 2000

11: Random Act

While shopping in a convenience store with his girlfriend Kate, Agent John Grant intercedes during a robbery, but when Kate is wounded and fights for her life, Rachel and Bailey are concerned that he will mete out his own justice outside the law. Even John's shooting of a suspect comes under review, prompting him to angrily resign and grapple with his overwhelming emotions of guilt for Kate's grave condition

Saturday, February 19th, 2000

12: Besieged

When Rachel visits her old college to appear on a radio call-in show to discuss a series of ongoing sexual assaults on campus, the case takes a peculiar personal turn when the rapist repeatedly dials up to mock her on-air, prompting an ongoing mind game of cat-and-mouse between them. On other fronts, Rachel finds herself drawn again to an old flame who is now married to her good friend and later meets the therapist assigned to her brother's drug rehabilitation. Likewise, George slips in his shaky bid to end his own addiction to painkillers.

Saturday, February 26th, 2000

13: Proteus

After a police officer and other authority figures are found stabbed in the backs, Rachel centers her investigation on a young woman, Pamela, who is reported to have assumed multiple identities which probably spring from memories of early child abuse. But Rachel faces an even greater personal threat from an FBI honcho who has falsely accused her of forcing a sexual relationship of a subordinate -- a charge that could ruin her career. Elsewhere, Bailey confronts George over his reliance on prescription drugs and orders him to get help.

Saturday, March 11th, 2000

14: Paradise Lost

Rachel, Bailey and the team head to Yosemite National Park where a maniac brutally killed a mother and her two daughters, and while circumstantial evidence points to a local outlaw biker, Rachel constructs a different suspect profile -- one who feels remorse and might have sibling issues. Meanwhile, George's lingering substance abuse problem causes a dangerous embarrassment for Bailey and the VCTF just as an attractive Congresswoman begins an investigation of the unit, and she is most impressed by Bailey. Back at home, Rachel's budding romance with her brother's drug counselor hits a snag.

Saturday, March 18th, 2000

15: The Long Way Home

A tormented Rachel must push aside her personal nightmares when she realizes that a disturbed child slayer, whom she could not convict as a prosecutor years before, has resumed kidnapping young girls and putting them in gilded cages where he worships them as virginal ""princesses."" At the same time, Rachel is troubled by the sudden disappearance of her drug-addicted brother from a halfway house and her romantic relationship with therapist Tom enters a new stage. Also, George frets about the hot shot computer whiz who's temporarily replaced him while he's on leave due to his own struggle with narcotics.

Saturday, March 25th, 2000

16: House of Cards

A desperate Rachel and the VCTF team cast about wildly to quickly form a profile of an anonymous sniper who's perched atop the pump house of a dam with a commanding view of his victims in an adjoining park, but their options are limited out of fear that the shooter may have wired explosives that could inundate downtown Atlanta. While the body count rises, John risks his life to save some trapped patrons and Rachel suspects the murderer might be an enraged husband whose philandering wife is pinned down with her lover.

Saturday, April 22nd, 2000

17: Mea Culpa

Rachel and the team search for a serial killer who does not seem to follow a pattern following the abduction of a 10-year-old boy from a local diner. Meanwhile, Bailey must testify before a congressional subcommittee to save VCTF funding which is threatened to be cut off by Congresswoman Archer. Also, Rachel find that her apartment was broken into and the audiotape she made of Joel Marks confessing to planting a wire on her has reappeared in the court dockets where Marks is dismissed from the FBI and vows revenge against Rachel.

Saturday, April 29th, 2000

18: Pianissimo

When a talented concert pianist is found slain, Rachel suspects the victim's prodding parents until she discovers the young woman was pregnant and that her baby was forcibly delivered and kidnapped. But her biggest surprise comes when Jarod re-surfaces at her door. While the two indulge their mutual romantic passion, Jarod's mission is to help her deal with the threat posed by Marks, a fugitive FBI agent who delights in tormenting her.

Saturday, May 6th, 2000

19: On Your Marks

Rachel is emotionally distraught after her brother's death and she's further rattled by the mind games played by wanted ex-Agent Marks, who she believes is responsible for a series of murders, but Marks needs her to accomplish his own agenda. Malone has even more concerns when he is ordered to conduct a performance review of his VCTF members as rumors fly in Congress that the elite unit will be disbanded.

Saturday, July 1st, 2000

20: Tsuris

As Rachel continues to be spooked by Marks, she and the team investigate a series of murders of businessmen who were all involved with the same woman.