update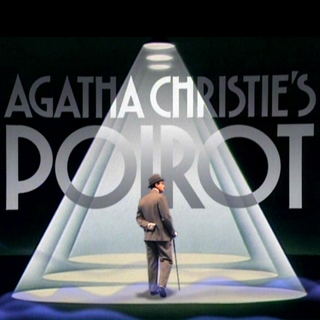 Season 0
not specified

2: Poirot: Behind the Scenes #1

not specified

3: Poirot: Behind the Scenes #2

not specified

4: Sad Cypress - Interview

not specified

5: Death on the Nile - Interview

not specified

6: The Hollow - On Location

not specified

12: Five Little Pigs - Interview

Interviews with David Suchet and Margaret Mitchell

not specified

8: Blue Train - Behind the Scenes

not specified

9: After the Funeral - Behind the Scenes

not specified

14: Super Sleuths: Poirot

Documentary about the series featuring the stars and crew.

Friday, November 20th, 2009

10: Children in Need Special 2009

Wednesday, July 7th, 2010

1: David Suchet on the Orient Express

Celebrated actor David Suchet sets aside his alter ego Hercule Poirot to step aboard one of the world's most iconic trains in the documentary David Suchet on the Orient Express: A Masterpiece Special. From London, Suchet travels to Calais in northern France to board the Venice Simplon Orient Express, and begins his 2,000-mile journey through six countries, with a breathtaking stop in Venice on the way to Prague. The delightful Suchet revels in the artistry and beauty of the train, and explores its attraction for Agatha Christie, who used it as the setting for one of her most recognized novels. With the incisive inquisitiveness of Poirot, Suchet also traces the history of the Orient Express from its elegant beginnings to its tumultuous final days, and how its legacy has lived on.

Wednesday, November 13th, 2013

13: Being Poirot

David Suchet attempts to unravel the mysterious appeal of the great detective Hercule Poirot - and reveals what it has been like to play one of fiction's most enduring creations.

Monday, April 27th, 2015

7: David Suchet on Twenty-Five Years of Poirot
Season 1
Sunday, January 8th, 1989

1: The Adventure of the Clapham Cook

Poirot becomes intrigued by the seemingly trivial case of a missing Clapham cook.

Sunday, January 15th, 1989

2: Murder in the Mews

On Bonfire Night, a murder enquiry grows more complex than the Gunpowder Plot.

Sunday, January 22nd, 1989

3: The Adventure of Johnnie Waverly

Inspector Japp does not consider a ransom note a threat to public order. Poirot disagrees.

Sunday, January 29th, 1989

4: Four and Twenty Blackbirds

Poirot is intrigued by a reclusive artist's unusual behavior in a restaurant.

Sunday, February 5th, 1989

5: The Third Floor Flat

Poirot discovers a murder in his own block of flats.

Sunday, February 12th, 1989

6: Triangle at Rhodes

On holiday, Poirot uncovers the complicated relationships between his fellow hotel guests.

Sunday, February 19th, 1989

7: Problem at Sea

An obnoxious passenger threatens Poirot's hopes of resting on a Mediterranean cruise.

Sunday, February 26th, 1989

8: The Incredible Theft

Poirot suspects more than espionage when the plans for a new fighter plane are stolen.

Sunday, March 12th, 1989

9: The King of Clubs

Poirot uncovers a case of deception at a film studio - when is a murder not a murder?

Sunday, March 19th, 1989

10: The Dream

An industrialist consults Poirot about his suicidal dreams.
Season 2
Sunday, January 7th, 1990

1: Peril at End House

While Poirot is staying in Cornwall, he meets a beautiful heiress whose life is in danger.

Sunday, January 14th, 1990

2: The Veiled Lady

Poirot and Hastings are summoned to meet a lady determined to preserve her anonymity.

Sunday, January 21st, 1990

3: The Lost Mine

A Monopoly game leads Poirot to find that some London streets require a different skill.

Sunday, January 28th, 1990

4: The Cornish Mystery

A woman believes her life is in danger and her neighbours close ranks against outsiders.

Sunday, February 4th, 1990

5: The Disappearance of Mr. Davenheim

Poirot accepts Inspector Japp's wager to solve the strange disappearance of a city banker.

Sunday, February 11th, 1990

6: Double Sin

Poirot takes Hastings on a rest cure in the Lake District.

Sunday, February 18th, 1990

7: The Adventure of the Cheap Flat

Poirot is drawn to a case involving the theft of secret submarine plans.

Sunday, February 25th, 1990

8: The Kidnapped Prime Minister

When the Prime Minister is kidnapped in France, Poirot has only 32 hours to find him.

Sunday, March 4th, 1990

9: The Adventure of the Western Star

When a Belgian film star receives threatening letters, she visits her old friend Poirot.

Sunday, September 16th, 1990

10: The Mysterious Affair at Styles

When his weekend hostess is found murdered, Hastings sends for his friend Hercule Poirot.
Season 3
Sunday, January 6th, 1991

1: How Does Your Garden Grow?

Poirot investigates when a woman he met at the Chelsea Flower Show dies from poisoning.

Sunday, January 13th, 1991

2: The Million Dollar Bond Robbery

Poirot tries to overcome seasickness to accompany a shipment of Liberty Bonds to New York.

Sunday, January 20th, 1991

3: The Plymouth Express

Poirot is given the task of vetting suitors for an Australian magnate's daughter.

Sunday, January 27th, 1991

4: Wasps' Nest

Poirot suspects that an old friend's son and his fashion-model girlfriend are in danger.

Sunday, February 3rd, 1991

5: The Tragedy at Marsdon Manor

Poirot is asked to solve a fictional murder, but then a real killing takes place nearby.

Sunday, February 10th, 1991

6: The Double Clue

Poirot falls in love and finds a criminal intellect that pushes his own to the limit.

Sunday, February 17th, 1991

7: The Mystery of the Spanish Chest

Poirot is asked to help a woman who lives in fear of her husband.

Sunday, February 24th, 1991

8: The Theft of the Royal Ruby

When the nation's security is threatened, Poirot is called in to help find a stolen ruby.

Sunday, March 3rd, 1991

9: The Affair at the Victory Ball

A fragment of a costume is the only clue when a man is killed at a masquerade ball.

Sunday, March 10th, 1991

10: The Mystery of Hunter's Lodge

A reluctant Poirot joins Hastings for a grouse shoot, but one of their party is murdered.

Sunday, March 10th, 1991

11: The Mystery of Hunter's Lodge

Hercule Poirot accompanies his friend Captain Hastings on a weekend shooting party at the home of Harrington Pace, but he isn't having a very good time. He comes down with the flu and takes to his bed but when Pace is shot dead in his study, he rises to the occasion to assist Inspector Japp in solving the case.
Season 4
Sunday, January 5th, 1992

1: The ABC Murders

Three bodies are found. Beside each lies a copy of the ABC Railway Guide. The police are baffled. But the killer has made one mistake. He has challenged Hercule Poirot to unmask him.

Sunday, January 12th, 1992

2: Death in the Clouds

A money-lender is murdered by a poisoned dart on a flight from Paris to London.

Sunday, January 19th, 1992

3: One, Two, Buckle My Shoe

Poirot investigates the murder of his dentist, who is shot just after he leaves.
Season 5
Sunday, January 17th, 1993

1: The Adventure of the Egyptian Tomb

Poirot investigates the mysterious death of an archaeologist.

Sunday, January 24th, 1993

2: The Underdog

A wealthy industrialist is found dead in his study.

Sunday, January 31st, 1993

3: The Yellow Iris

When Poirot receives a yellow iris, he recalls a murder he witnessed two years earlier.

Sunday, February 7th, 1993

4: The Case of the Missing Will

A wealthy man is murdered before he can change his will, which is then stolen.

Sunday, February 14th, 1993

5: The Adventure of the Italian Nobleman

Poirot is drawn into the world of London's Little Italy when Hastings looks for a new car.

Sunday, February 21st, 1993

6: The Chocolate Box

When Hercule Poirot returns to his native Belgium, an old murder case rears its head.

Sunday, February 28th, 1993

7: Dead Man's Mirror

Poirot investigates the mysterious death of a despised art dealer.

Sunday, March 7th, 1993

8: Jewel Robbery at the Grand Metropolitan

Poirot's holiday on the coast is interrupted when an actress's priceless gems go missing.
Season 6
Sunday, January 1st, 1995

1: Hercule Poirot's Christmas

Poirot investigates when murderer Simeon Lee is found dead.

Sunday, February 12th, 1995

2: Hickory Dickory Dock

A spate of thefts is followed by a series of brutal murders at a student hostel in London.

Sunday, February 11th, 1996

3: Murder on the Links

Poirot investigates the death of a man found murdered with a love letter in his pocket.

Saturday, March 16th, 1996

4: Dumb Witness

Poirot reflects on which member of Emily Arundel's family could have poisoned her medicine, and the key witness turns out to be a pet dog.
Season 7
Sunday, January 2nd, 2000

1: The Murder of Roger Ackroyd

Recently retired Hercule Poirot investigates a neighbor's murder and the disappearance of the deceased's adopted son.

Saturday, February 19th, 2000

2: Lord Edgware Dies

Poirot solves the case of a wealthy man whose estranged wife wanted him gone
Season 8
Friday, April 20th, 2001

1: Evil Under the Sun

After a young bride is found strangled on a beach, old lovers are revealed.

Sunday, July 8th, 2001

2: Murder in Mesopotamia

Poirot and his old friend Capt. Hastings arrive at the headquarters of an archaeological dig where an Arab worker has recently been found strangled.
Season 9
Sunday, December 14th, 2003

1: Five Little Pigs

Poirot re-examines the murder of Amyas Crale, whose wife was hanged for the crime.

Friday, December 26th, 2003

2: Sad Cypress

Poirot has five days to investigate the case of an heiress accused of a double murder.

Monday, April 12th, 2004

3: Death on the Nile

On a Nile cruise ship, Poirot is asked to investigate the death of a honeymooning heiress.

Monday, April 26th, 2004

4: The Hollow

At a weekend house party a guest is found dying - with his wife holding a gun.
Season 10
Sunday, December 11th, 2005

1: Mystery of the Blue Train

Poirot is called on to investigate the murder of a woman on the Blue Train.

Sunday, March 19th, 2006

2: Cards on the Table

When a bridge party host is murdered, Poirot finds that four guests have murdered before.

Sunday, March 26th, 2006

3: After the Funeral

The day after Richard Abernethie's funeral, his niece is murdered as well.

Sunday, April 2nd, 2006

4: Taken at the Flood

When a stranger is found murdered, a family ask for Poirot's help in identifying him.
Season 11
Sunday, September 14th, 2008

1: Mrs. McGinty's Dead

A policeman is unsure of a man's guilt and asks Poirot for help in finding the killer.

Sunday, September 21st, 2008

2: Cat Among the Pigeons

Poirot searches for priceless jewels belonging to a princess at school in England.

Sunday, September 28th, 2008

3: Third Girl

An heiress tells Poirot she may have killed someone, but Poirot uncovers a conspiracy.

Friday, December 25th, 2009

4: Appointment with Death

Lady Boynton is murdered while with her family on an archaeological hunt in Syria.
Season 12
Sunday, January 3rd, 2010

1: Three Act Tragedy

Poirot is attending a dinner party when one of the guests chokes to death. Is it murder?

Wednesday, October 27th, 2010

2: Hallowe'en Party

Novelist Ariadne Oliver calls in her old friend Poirot to investigate a drowning.

Saturday, December 25th, 2010

3: Murder on the Orient Express

On the Orient Express from Istanbul, a ruthless American businessman is found dead.

Monday, December 26th, 2011

4: The Clocks

Poirot goes to Dover to help determine who is responsible for a man's murder.
Season 13
Sunday, June 9th, 2013

1: Elephants Can Remember

While Poirot investigates the murder of a renowned psychiatrist, Ariadne Oliver becomes an amateur sleuth of her own.

Wednesday, October 23rd, 2013

2: The Big Four

As the threat of world war looms large, Poirot seeks the help of friends both old and new when he is pitted against a dangerous group of murderous dissidents.

Wednesday, October 30th, 2013

3: Dead Man's Folly

Ariadne Oliver is organising a 'murder hunt' at a summer fete, but calls for Poirot's help when she fears she may become involved in a real crime.

Wednesday, November 6th, 2013

4: The Labours of Hercules

Poirot's pursuit of an infamous art thief leads him to a hotel in the Alps, where he is met with a plethora of mysteries and the reappearance of a familiar face from the past.

Wednesday, November 13th, 2013

5: Curtain: Poirot's Last Case

An ailing Poirot returns to Styles with Hastings nearly three decades after solving their first mystery together there in order to prevent an unscrupulous and ingenious serial killer.