update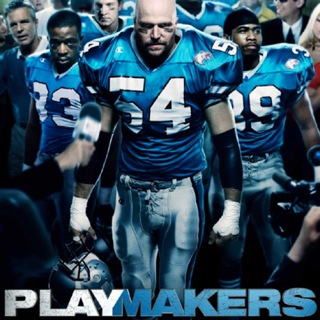 Season 0
not specified

1: Behind the Scenes

not specified

2: Cast Speaks Out
Season 1
Tuesday, August 26th, 2003

1: Game Day

The Cougars are 2-3 and it's six hours to kick-off. Leon Taylor, back from injured reserve, plans to retake the running back throne from rookie Demetrius ""DH"" Harris, who will not slow down for anyone. Coach George must get hard-hitting middle linebacker Eric Olczyk's head together before the game.

Tuesday, September 2nd, 2003

2: The Piss Man

The league drug testing official a.k.a. The Piss Man is coming: no one knows which two players are on the list. They better be clean - otherwise it's automatic suspension. Guard Dog tempts Leon with a way to get his mojo back. Olczyk needs to calm his demons. McConnell's got pain management issues.

Tuesday, September 9th, 2003

3: The Choice (1)

Part 1 of 2. Leon faces the possibility of a trade; DH must decide where his loyalty lies; McConnell's in a slump.

Tuesday, September 16th, 2003

4: The Choice (2)

Part 2 of 2. When new evidence surfaces, DH is pressured to change his statement; Olczyk receives news about his father; a rift grows between Robin and Leon.

Tuesday, September 23rd, 2003

5: Halftime

The Cougars have been ravaged. Coach George and the medical staff must patch up the pieces for the second half. Leon faces a potentially career ending knee injury that worsens a rift with Olczyk, who knows what Leon did to Robin. DH can't make it to the next half without getting high. McConnell needs relief from the pain of a separated shoulder: he's got Chambers scouring the stands for his next night nurse.

Tuesday, September 30th, 2003

6: Man In Motion

Coach George lectures the team; DH's drug abuse comes to a head; domestic abuse rumors involving Leon appear; McConnell arranges a boys night out; Olczyk cannot forget about Beth.

Tuesday, October 7th, 2003

7: Talk Radio

Leon and Robin's decision to go public leads to legal problems; DH makes a charity appearance; Coach George sees a doctor; McConnell and Wilbanks' daughter make a bet.

Tuesday, October 14th, 2003

8: Down and Distance

Olczyk prepares to face his nemesis: a lightning fast quarterback who runs. Leon must resolve his legal issues to continue playing on the team. Coach George learns that he has prostate cancer. McConnell's halftime hookup comes back to haunt him: she's pregnant and it's his.

Tuesday, October 28th, 2003

9: The Outing

Guerwitcz asks August to marry him in order to dodge a rumor that a Cougars player is gay; tensions build between Leon and and Olczyk over midseason contract negotiations.

Tuesday, November 4th, 2003

10: Tenth of a Second

DH's big brother, Big E, learns some disturbing news about Cal's crime; Leon takes steps to prolong his career.

Tuesday, November 11th, 2003

11: Week 17

Leon auditions for a sportscaster job at Samantha's station; Olczyk must handle a surprise pregnancy announcement; Buffalo's weight gain affects his chances of playing.