update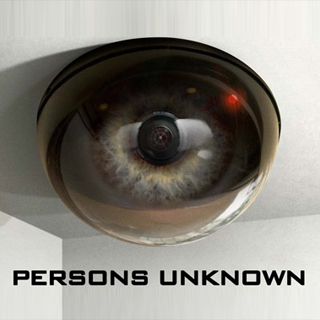 Season 1
Monday, June 7th, 2010

1: Pilot

When seven strangers are abducted and wake up in an abandoned town, confusion sets in. They soon discover cameras are watching their every move and whoever took them has taken extreme measures to keep them from leaving. The mystery thickens after dinner at a mysterious Chinese restaurant, where Janet Cooper's fortune reads, "Kill your neighbor and you'll go free."

Monday, June 14th, 2010

2: The Edge

While the group attempts to understand why they were kidnapped, Moira painfully removes the implant device that has been embedded in each person's thigh. Elsewhere, trying to escape back to their normal lives, Joe and McNair carefully test the limits of the invisible fence. Meanwhile, back in San Francisco, curious reporter Renbe's search for information on missing mom Janet hits a dead end.

Monday, June 21st, 2010

3: The Way Through

After a week of escape attempts end in failure, tension begins to grow within the group. When a helicopter appears above the hostages, they are hopeful that help has arrived, but the craft only hovers long enough to drop a mysterious box. Meanwhile, San Francisco reporter Renbe puts himself back on the case of Janet's disappearance, despite warnings to stop his investigation.

Monday, June 28th, 2010

4: Exit One

The Night Manager informs the group that one of them will be allowed to check out. Meanwhile, Joe has a secret meeting with someone in the town, and Tori receives a visit of her own.

Monday, July 5th, 2010

5: Incoming

After discovering that Tori is missing, the group's search for her turns up a mysterious newcomer with the name "Erika" tattooed on her arm. Erika reacts violently to her new surroundings and physically attacks Joe, Janet, Blackham, and Moira. Meanwhile, a suspicious Renbe believes he's found a link between Tori's fate and Janet's disappearance.

Saturday, July 17th, 2010

6: The Truth

When Joe suddenly falls violently ill, the group becomes alarmed. Meanwhile Erika discovers an antidote, but refuses to give it to Joe unless he comes clean about his secret. Elsewhere, reporter Renbe and Kat attend Tori's funeral in Rome and discover that her father, the U.S. ambassador to Italy, is also investigating her disappearance.

Saturday, July 24th, 2010

7: Smoke and Steel

When Joe confesses everything he knows about the kidnappers and their organization to Janet, he puts himself in a vulnerable position with all involved. Angry and mistrustful of Joe's involvement in "the program," Blackham and Erika devise a plan to use him as a possible way to escape. Meanwhile, Kat, Renbe and Stefano believe that Joe is the key to finding both Tori and Janet.

Saturday, July 31st, 2010

8: Saved

When Joe wakes up strapped to a table, he is told he must be "reeducated" in order to return to the program, or he will die. He then endures a dizzying array of dreams, hallucinations and flashbacks designed to steer him back to the program and away from Janet. Back in town, both Blackham and McNair are forced to come to terms with their troubled pasts. Elsewhere, continuing their journey in South America, Kat and Renbe try to track down the only person who has ever escaped "the program."

Saturday, August 7th, 2010

9: Static

After returning to town, Joe's troubles worsen as he suffers from frightening side effects caused by his "reeducation." The rest of the group is left wondering whether they would simply be better off without him. Concerned by the chaotic mess the town has become, the Director of "The Program" sends a surprising new night manager and second-in-command, Liam Ulrich to restore order. Meanwhile, Renbe and Kat get raided by local South American police, which ends in Renbe's arrest.

Saturday, August 21st, 2010

10: Identity

When new night manager Mr. Ulrich informs the group that all "guests" are restricted to the hotel they feel even more trapped. The level of uneasiness heightens when they return to their rooms and find very personal items that remind them of their pasts. Meanwhile, Kat and Renbe explore a duplicate abandoned town and find out a whole lot more than they bargained for.

Saturday, August 21st, 2010

11: Seven Sacrifices

Unable to trust Joe, Janet sets her sights on Ulrich as her ticket out of town. Morse and Blackam begin to take ease with Ulrich due to his nice personality and helpfulness, but soon realize his true intentions. Meanwhile, Kat and Renbe have returned to San Francisco, only to find out that their lives in America have been severely changed by "The Program."

Saturday, August 28th, 2010

12: And Then There Was One

When the group goes searching for Janet and Ulrich, they discover all their supplies have disappeared. After finding the pair, they turn to Ulrich for help, but soon realize they are left on their own to survive. Meanwhile, Kat and Renbe receive crucial information from a medical examiner that leads them dangerously close to "The Program."

Saturday, August 28th, 2010

13: Shadows in the Cave

After surviving an unexpected van crash, the abductees finally escape and decide to go their separate ways. Everyone attempts to return to their normal lives, however, "The Program" has no intention of letting them go. Meanwhile, Renbe and Kat race to help Janet, only to end up reunited with the rest of the group in eerily familiar territory.