update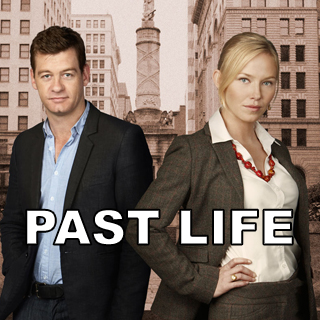 Season 1
0: Regressing Henry

not specified

6: Running on Empty

not specified

7: All Fall Down

not specified

8: Regressing Henry

Tuesday, February 9th, 2010

1: Pilot

Psychologist Dr. Kate McGinn and her partner, former detective Price Whatley, attempt to help Noah, a teen suffering from regression episodes - repressed memories from a past life - in which Noah remembers a previous life's kidnapping and murder. Together with Dr. Malachi Talmadge and Dr. Rishi Karna, McGinn and Whatley work to track down the perpetrator of a crime committed 14 years earlier.

Thursday, February 11th, 2010

2: Dead Man Talking

The team meets Corrine, a young woman dealing with addiction whose regression episodes include graphic details of a violent crime scene. Meanwhile, Kate and Price travel to Florida in hopes of uncovering Corrine's role in the crime, which could also help save an innocent death row inmate from execution.

Thursday, February 18th, 2010

3: Soul Music

When two people share the same flashbacks/regressive episodes, Kate, Price, Malachi and Rishi discover the couple are star-crossed lovers who rediscover each other in each life, and the team must go to great lengths to keep the pair from fulfilling a destructive pattern.

Friday, May 28th, 2010

4: Santa Sarah

When a young girl exhibits physical manifestations from traumatic past-life memories, she is dubbed a saint by the media and is brought to the team's attention. From saint to sinner, the "Saint" Sarah case leads Kate and Price to a serial killer.

Friday, June 4th, 2010

5: Gone Daddy Gone

When an office worker with no previous psychiatric history is accused of stealing, he erupts in a violent outburst forcing his co-workers to call in the Talmadge team. Kate and Price travel with their patient to Texas only to discover he was involved in a violent crime.