update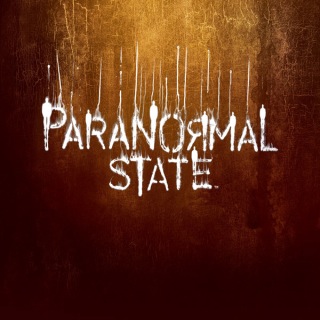 Season 0
not specified

3: Season 3 Extra's

not specified

4: Season 4 Extra's
Season 1
Monday, December 10th, 2007

1: Sixth Sense

Shelly Seighman, a worried mother, calls PRS to help her son Matthew, a boy who sees dead people. Matthew's story strikes a chord with Ryan - who also experienced paranormal activity as a child. Ryan investigates, and discovers that "Timmy", the spirit Matthew sees most often, could actually be the spirit of a neighbor who died on the property years before the family moved there.

Monday, December 10th, 2007

2: The Name

Ryan and company enlist the assistance of psychic Chip Coffey to help a single Mom, Jody, who is experiencing paranormal activity in a home that was once the site of brutal murders in Elizabethtown, Pennsylvania. But the case is turned upside down when it's discovered that Ryan himself is the target of a taunting demon whose name spells pure evil.

Monday, December 17th, 2007

3: The Devil in Syracuse

Case File 2007.01.34F: The clients are new, but the spirit is all too familiar as Ryan prepares himself to battle the taunting demon that has been following him. He assembles his top investigators, a priest, a psychic and a demonologist couple to assist Tina and her husband Raymond outside Syracuse, New York.

Monday, December 17th, 2007

4: Dark Man

Case File 2006.11.25F: Ryan and his PRS crew are called to an isolated country farmhouse outside Pittsburgh, Pennsylvania, to help Helen, a grieving mother, who suspects her son Chris may have fallen victim to a mysterious entity called "The Dark Man". Our team sets about making things right - employing a psychic, a grief counselor, and a moonlight pagan cleansing on the ominous pond that could be the source of the mystery.

Monday, December 31st, 2007

5: Vegas

PRS travels to Las Vegas, Nevada, to investigate Savannah, a 14-year old medium who claims to be visited by the spirit of a dead girl she calls "Emily". Her mother, Stephanie, wants to understand how to help her daughter cope. When Ryan discovers that "Emily" is in fact a real-life murder victim from San Antonio, he dispatches Katrina to the scene of the crime and recruits psychic Chip Coffey to mentor the budding teenage medium.

Monday, January 7th, 2008

6: Pet Cemetary

Case File 2007.09.38F: Ryan and his team investigate the bizarre haunting of a woman, Sybil Howell, and her dog Lucy in isolated Waterboro, Maine. The Labrador was chewing at her own fur and standing on guard on the bed, growling at unseen figures. Her master, Sybil, began hearing strange noises. As PRS discovers, Lucy may not be the first canine to experience the phenomena - at least four other animals died violently on the property.

Monday, January 7th, 2008

7: The Cemetery

Case File 2006.11.26F: PRS visits a Hillcrest Cemetery in Clearfield, Pennsylvania, where a jealous spirit seems to be preying on the newlywed wife of the cemetery's caretaker, Matt. Ryan traces the haunting to a mysterious, unclaimed cremation urn on the grounds. Are the key clues buried among these human remains? There's only one way to find out, and that's by opening it up!

Monday, January 14th, 2008

8: Man of the House

Ryan's team is called to help Cheryl, Bill and their grandson, Adam, when renovations on their 19th century house in Tobyhanna, Pennsylvania, stir up the pipe-smoking specter of a former tenant named Alfred. PRS locates a long-lost relative of Alfred's and attempt to make contact with the menacing man of the house.

Monday, January 14th, 2008

9: Beer, Wine and Spirits

The team travels to Katie's Bar in Smithtown, New York, to help Brian with his cranky customer who's got a bad habit of breaking wine glasses... His name's Charlie, and he's been dead since prohibition. Ryan turns this case over to trainees Katrina & Heather until... the casualness of the case is shattered and Charlie returns to pay his bar tab.

Monday, January 21st, 2008

10: Shape Shifter

PRS travels to Shapleigh, Maine, where Georgia Poole and her daughter, Katie, are reporting attacks from a winged "creature" with sharp teeth. Psychic Chip Coffey arrives and senses a half-human, half animal presence - and local Native American shaman warn that a shape-shifting spirit has escaped from a vortex on the woman's property. Ryan and crew sort the myth from the mystery.

Monday, January 21st, 2008

11: Paranormal Intervention

Retiree Carol Ann stays awake every night taping the voices of the dead. Is she simply documenting - or providing a portal for dark forces eager to cross over? PRS cuts their winter break short and travels to Queens, New York, and teams up with legendary investigator Lorraine Warren to help Carol Ann curtail her obsession and close this doorway to the dead - for good.

Monday, January 28th, 2008

12: School House Haunting

Case File 2007.01.32F: PRS travels to Leominster, Massachusetts, to investigate a converted old schoolhouse where disembodied voices of children disturb are disturbing Shannon Sylvia and her husband, Jeff. In a chilling EVP session, PRS hears a voice calling out the name "Katie." The mystery takes a turn when Ryan tracks down the former tenant - and her name... is Katie.

Monday, February 4th, 2008

13: The Haunted Piano

Case File 2007.02.35F: Ryan and the PRS team are called in when unlucky antique collectors Nadine and John unwittingly bring a paranormally-infested piano into their home in Whitehall, Pennsylvania. A symphony of terror plays out as Lorraine Warren lends her haunted object expertise to our crew as they attempt to dismantle and destroy the offending instrument.

Monday, February 11th, 2008

14: The Woman in the Window

Case File 2006.12.28F: Ryan and his team lend paranormal assistance to Ally Sokolowski and her family that live in a historic Pittsburg, Pennsylvania, home that was once a part of the Underground Railroad. Interestingly, only two people have seen the apparition: Larry and Brandon, both African Americans. Does the answer to their haunting lie in the mysterious tunnels beneath the house, or is an old fashioned ghost behind this old fashioned ghost story?

Monday, February 18th, 2008

15: Requiem

Case File 2007.10.40F: The PRS team head to Morris, Pennsylvania to assist a woman named Kristy Warren who has barn behind her home that is haunted. The team learn Kristy's home is host to a a series of tragedies including a lost child and the death of a prior resident from a degenerative disease.

Monday, February 25th, 2008

16: The Asylum

PRS explores the belly of the beast: a New York State Prison that was once a mental asylum. Ryan and his team go behind bars to uncover the institution's paranormal past and present - current inmates and guards are reporting mysterious new sightings!

Monday, March 3rd, 2008

17: Mothman

The Paranormal State team heads to Point Pleasant, West Virginia, to seek out the Mothman. Is he a winged alien creature who wants us all destroyed, or was he sent here to warn us of possible doom? Find out whether the legendary Mothman is fact or fiction.

Monday, March 10th, 2008

18: Freshman Fear

Lauren, a young female student, claims to see a ghost in her dorm room at Penn State. But is she simply responding to the anxiety of college life? Ryan scours through urban legend, mysterious campus deaths, and an ancient Japanese candle game to find the core cause of the case.

Monday, March 17th, 2008

19: The Knickerbocker

PRS checks into the Knickerbocker Hotel in Linesville, Pennsylvania where the owners, Peg and Myrle Knickerbocker, are reporting strange noises and the appearance of phantom children in some of the rooms. Additionally, several attendees of a recent anniversary party at the 100-year-old hotel either died or experienced illnesses in the weeks following the party. Ryan and the crew invite psychic CJ Sellers to help them sort out the paranormal from the coincidental.

Monday, March 24th, 2008

20: The Sensitive

The PRS team head to Allentown, Pennsylvania, to assist Janice & Joe Altieri's teenage daughter who is being haunted by black mists and showing signs of possible demonic influence. Ryan questions whether it's possession, or just depression that's to blame. Or is it something else entirely? Chip Coffey joins the case and makes a psychic connection.
Season 2
not specified

0:

Monday, July 28th, 2008

1: Good vs. Evil

The group heads to Washington, Pennsylvania, to a home where paranormal activity has been reported. The owners, Henry and Sandy, claim that they have had items such as religious objects have been destroyed, lights flicker on and off, and have reported seeing dead animals. Connections to New Orleans may be found, and psychic Chip Coffey joins the investigation.

Monday, July 28th, 2008

2: Family Ties

Jimmie is haunted by the apparition of a mysterious old woman who peers at him in the bathroom of his family's Petersburg, Virginia home. When Ryan and PRS delve into the family history, they hit a nerve with Jimmie's dad, Parker. But psychic CJ Sellers gives a reading so precise it prompts the family to open up about a dark event in their past.

Monday, August 4th, 2008

3: Haunted Ranch

The PRS team heads to Hunt, Texas, where the owners of a ranch, Roger and Janet Perez, claim there are black shadows being seen. They also claim animals are being hurt as well by the paranormal activity. Crop circles are seen, and Chip Coffey joins the investigation.

Monday, August 4th, 2008

4: Smoke & Shadows

Sarah believes her Parkville, Maryland home has been invaded by a powerful force ever since her roommate, Dennis, moved in. PRS investigates claims that Dennis has been attacked by the entity, a possible poltergeist. But when photos of the alleged entity raise more questions, the probe takes a turn towards the personal. Chip Coffey helps unravel an historical trauma that might be causing the activity.

Monday, August 11th, 2008

5: Hell's Gate

The PRS declare a paranormal emergency for a York, Pennsylvania couple, Wes and Jen, who are being terrorized by an evil entity that has turned their life upside down. Fearing for the man's health and sanity, the team calls upon clergy to ask if an exorcism may be necessary.

Monday, August 18th, 2008

6: The Ladder

The team heads to Shrewsbury, Massachusetts, where a family has been for the past forty years. Many believe the spirit is evil, but Sandy has a different view of this. Dreams of a ladder may have something to do with this.

Monday, August 25th, 2008

7: The Messenger

The PRS team heads to Gold Beach, Oregon, to help Kelli and Riley with a headless apparition they are afraid of. Chip Coffey and an energy specialist are called into help. They try to help the spirit move on to the other side.

Monday, September 1st, 2008

8: Hide And Seek

The team heads to Newburgh, Indiana, where Hillary and her son Hunter, age nine, are encountering a shadow presence. Trap doors and a psychic find they are in a dangerous game of hide and seek.

Monday, September 8th, 2008

9: The Glove

The team heads to Daisytown, Pennsylvania, where a Lisa and Eric, are faced with a terrifying haunting that could cause the the couple to break up. Evidence found during the investigation may lead to this being in the family.

Monday, September 15th, 2008

10: The Fire

The PRS team heads to Roseville, Ohio, where their client, Christina, has been having paranormal experiences since a family tragedy. They may end up opening a murder case with the help of Chip Coffey.

Monday, September 29th, 2008

11: First Contact

The group heads west to Gilliland's Ranch in Trout Lake, Washington. Many paranormal experiences are claimed here, and the PRS may come into contact with some of their fears and really wonder if there is life elsewhere.

Monday, October 27th, 2008

12: I Am Six

Laura has felt oppressed by a violent spirit ever since she heard a chilling EVP in the fall of 2007. The 26-year-old claims she's been beaten, choked, even forcibly submerged in the bathtub of her parents' Quincy, Illinois home. But it's photos that offer the most startling evidence: deep scratch marks appearing on Laura's skin that spell out profanities.

Monday, October 27th, 2008

13:
Season 3
Monday, August 11th, 2008

0:

Monday, January 19th, 2009

1: Desperate Households

Julie reached out to PRS to help with bizarre hauntings going on at her Bloomingdale, New Jersey home. There are tales that a body was found when the home was being built and that the remains were simply moved to the yard. Compelling evidence has already been collected by North Jersey Paranormal and the PRS Team are called in to call a halt to the creepy occurrences. Is there a Native American link or is it a previous tenant?

Monday, January 19th, 2009

2: Laws of Attraction

When Paula's young autistic son Michael, with limited verbal skills uttered the words "Go away scary dead boy" -- it sent a chill up her spine. The terrifying paranormal activity forced Paula and her family to flee their beautifully remodeled Meriden, Connecticut, home. Famed paranormal investigator Lorraine Warren joins PRS as they try to piece together what might be haunting Paula and Michael.

Monday, January 26th, 2009

3: Lady Vampire

PRS investigates a case in Kyle, Texas involving single mom, Dawn, and her five year-old daughter, Lola, both tormented by the appearance of a hag they call `Lady Vampire.' Lola's turmoil strikes a cord with Ryan, sending him back to his own childhood experience. And with the help of a controversial new technical device, Ryan makes a different kind of connection with the client.

Monday, January 26th, 2009

4: Room and Board

Charles and Lynn, owners of a vacation lodge in the remote town of North Hudson, New York, feel their woodsy getaway is plagued by negative spirits. PRS uncovers the sickly history of the original landowners; but the case takes an unusual turn as they discover the paranormal pastime of one of the lodge's caretakers.

Monday, February 2nd, 2009

5: Church of the Damned

Ronnie and his sons are currently renovating an abandoned church, which has been called a church of evil, into a Community Center in Topeka, Kansas. During the investigation, PRS are thwarted when Ryan himself is physically attacked by a demon. Father Bob Bailey and psychic/medium Chip Coffey join forces to battle the satanic entities.

Monday, February 2nd, 2009

6: The Firehouse

Everyone at the Clementon Fire Department is convinced that the ghost of a former member is haunting their firehouse. With the help of psychic/medium Chip Coffey, PRS peels away the layers of an emotional story--including some details that the brave firefighters of Clementon had planned to keep hidden.

Monday, February 9th, 2009

7: The Anniversary

Ever since a close-knit family moved into their new home in Russell Springs, Kentucky, they've been visited by the spirit of a young girl. Jeff, his daughter and his mother have all had experiences, ranging from full-bodied apparitions to an audible cry of "mama, mama, mama." With the help of psychic, Michelle Belanger, Ryan and PRS uncover the story of a 100-year-old murder.

Monday, February 16th, 2009

8: The Sickness

Something is making Lisa Hockenberry and her family sick in Burrell, Pennsylvania. Is it natural or paranormal? Ryan and the team uncover the tragic history surrounding Lisa's home - with shocking connections to respiratory illness. The case takes on sudden urgency when the client is rushed to the hospital, just as PRS zeroes in on possible culprits.

Monday, February 23rd, 2009

9: The Drowned

Kim, her husband Johnnie, and their family have been frightened out of their seaside Maryland home. Multiple family members have reported sightings of children with purple lips and strange noises emanating from the nearby creek. With the help of psychic/medium Michelle Belanger, PRS discovers a chilling historical connection bubbling beneath the surface.

Monday, March 2nd, 2009

10: The Fury

The crew meets Kathy and Farmer in their house outside of Moundsville, West Virginia, to investigate their claims that they are being terrorized by spirits. They contend they have encountered knife attacks, and the females in the family are experiencing disturbing premonitions.

Monday, March 16th, 2009

11: The Basement

The crew heads to Jefferson County, Ohio to investigate the home of Heidi and her daughter Stacy, who claim their basement is haunted and that there are sounds of rattling chains and doors closing on their own.

Monday, March 23rd, 2009

12: Room 37

The PRS are joined by psychic Michelle Belanger as they investigate a Northern Tennessee bed and breakfast where Darrell, Cherry and their son Tyler have heard whistling and seen images of a man walking the halls, but a more terrifying apparition of a girl in Room 37 has chased guests away in the middle of the night.

Monday, March 30th, 2009

13: The Soul Collector

A northern New Jersey mother and daughter, Sherry and Sarah, believe their home is a hot bed of paranormal activity, hearing footsteps and seeing the ghosts of an elderly woman and man.

Monday, April 6th, 2009

14: The Lady in White

Alleged supernatural activity at David and John's historic Cold Hollow, North Carolina, family estate has forced them to build a brand new cabin as a refuge. But now they fear it's only a matter of time until it chases them off their land forever. When psychic/medium Chip Coffey arrives, he picks up on a variety of spirits, one possibly relating to a hundred year old legend that still scandalizes the town.

Monday, April 13th, 2009

15: The Possession: Return of Six

The PRS is called to help a western Kentucky girl named Debbie who claims to see a figure with ram's horns. The case turns urgent when the team learns the figure also tormented Debbie's sister who took her own life, and bears striking similarities to another case involving a former client.

Monday, April 20th, 2009

16: The Raven

Debra and Gil invite Ryan and his team into their coastal Delaware home for this unusual haunting. Debra has been choked, and fears an evil entity that sometimes takes the form of a raven is going to harm her. But, when PRS digs a little deeper, they find this may not be a demonic case after all.

Monday, April 27th, 2009

17: Ghosts Of Gettysburg

Case File 2009.03F: The PRS are called to a Gettysburg, Pennsylvania bed and breakfast whose owners, Leslie and Keith, believe they have stirred up some Civil War spirit activity during their renovation. They report seeing shadows, hearing footsteps and a loud boom that seems to sound every night at 3:02 AM.

Monday, May 4th, 2009

18: Three Like Mine

Heather, Matt and their three kids are being harassed nightly by an entity in their Central, Indiana home. Heather has been shaken by a force that says, "Hey" -- as if trying to get her attention -- followed by the phrase, "Three to nine." Psychic medium Michelle Belanger helps decipher a message that may be connected to the original property owners.

Monday, May 11th, 2009

19: Dead And Back

Viki suffered a brain aneurism that left her on the brink of death. She fears the experience may have opened her up to unwanted spirits in her northern Alabama home. When psychic/medium Chip Coffey feels a connection to a male entity with familial ties, the case takes an emotional and creepy turn. PRS also experiments with new magnetic-pulse technology.

Monday, May 18th, 2009

20: Devil's Nest

Patrick, his wife Margaret and their kids are living in terror since they moved into a cabin in southwestern Virginia. Patrick fears the scratches on his arms may be connected to alleged sightings of a wolf-like creature near the cabin. As Ryan discovers the tragic and bizarre history of the cabin, Patrick reveals a secret that may explain the haunting. Psychic/medium Chip Coffey helps solve the mystery.
Season 4
Tuesday, December 15th, 2009

1: Suicide Possession

Joan and her boyfriend Tony are seeing apparitions and hearing hushed conversations in their central New Jersey home. Both are concerned that the spirits are influencing their behavior: a non-drinker, Tony has turned to the bottle while Joan has thoughts of harming herself. PRS uncovers deaths inside the home with eerie connections to their alleged haunting.

Tuesday, December 22nd, 2009

2: Invitation to Evil

Paula and her husband Mike are under siege by a purported shadow demon in their Murphy, North Carolina, home. Paula has witnessed a toddler bed levitating and heard deep growls. Most chilling though, are the vulgar outbursts from their three-year-old daughter, Reagan. Michelle, Ryan and the team uncover the shocking truth behind the haunting--and attempt to stop the force before it overcomes Reagan.

Tuesday, December 22nd, 2009

3: Dead Legends

Guests have been fleeing the famed Hotel Conneaut in Lake, Pennsylvania, amid reports of paranormal activity. Heavy doors opening on their own, sightings of a boy, a bride and a menacing butcher, have the hotel's staff on edge. Psychic/Medium Chip Coffey joins PRS as they record their own eye-opening evidence and discover a surprising twist about the phenomena.

Tuesday, December 29th, 2009

4: Boy Pushed Me

Bruce and Danielle are terrified by an EVP recorded in their Shiloh, Indiana, home stating "Kill them." Even more chilling, their toddler son survived a fall out of a window only to tell his parents, "Boy pushed me." PRS investigates a possible connection to a local missing persons case and discovers there's more to the land than they thought. Psychic CJ Sellers joins the team.

Tuesday, December 29th, 2009

5: Haunted Sex Dungeon

Ken, the owner of a sprawling mansion on Greyhaven Island near Detroit, Michigan, says he feels more like the caretaker. Voices, banging and a run of bad luck have him feeling both watched and cursed, a prisoner in his own home. PRS investigates a Native American massacre that may have left a curse on the land, while a voice allegedly saying "Get Out" leads PRS on another path.

Tuesday, January 5th, 2010

6: Dark Practice

Brenda is terrified by a dark hooded figure spotted in her rural Keyser, West Virginia, home. The same entity allegedly tormented her late husband, a family physician, just before his violent demise. Psychic/Medium Michelle Belanger and Ryan help Brenda fight back before she slips into the same abyss as her late husband.

Tuesday, January 5th, 2010

7: Satan's Soldier

Mark and Kim cannot sleep through all the racket caused by unseen forces in their Fort Wayne, Indiana, home. When PRS discovers what appears to be blood in the basement, they investigate a history of violence in the home. But things aren't what they seem as they dig deeper into the client's personal history. Psychic/Medium Michelle Belanger helps Ryan piece together the puzzle.

Tuesday, January 12th, 2010

8: Darkness Falls

The team heads to West Virginia State Penitentiary in Moundsville, West Virginia, to investigate paranormal activity. It is purported to be one of the most haunted places in the country, and both Michelle Belanger and Father Bob Bailey join in the investigation.

Tuesday, January 19th, 2010

9: Shadow Caster

PRS investigates a Fultondale, Alabama, home where clients, Georgiana and her two daughters are so terrified they moved out after only 18 months. They have seen shadow figures, been touched and have a recorded EVP stating, "Look at me, get out of here." Psychic/medium John Oliver and friends from the Alabama Paranormal Society, join Ryan and his team on the case.

Tuesday, January 26th, 2010

10: Night Terrors

The team heads to Braselton, Georgia, to help Todd's and Colette's family who have been relegated to sleeping in the living room due to the activity in their house. The team gets help from Lorraine Warren in this investigation.

Tuesday, February 2nd, 2010

11: Lost Souls

The PRS answers a call from a Levittown, Pennsylvania, woman, Cathy, who claims she and her son, Michael, have encountered the ghost of little boy in their home who calls for his mommy. Psychic Michelle Belanger arrives and detects a child's presence and a possible connection to a local murder.

Tuesday, February 9th, 2010

12: Devil in Jersey

The PRS joins UFO investigator William J. Birnes and delves into the Pine Barrens of southeast New Jersey on the hunt for the legendary Jersey Devil. Their investigation turns up a curios thermal camera footage of a deer-like figure that appears to have wings which matches some eyewitness descriptions of the creature.
Season 5
Sunday, October 17th, 2010

1: The Death Room

PRS arrives in Ryan's hometown of Sumter, South Carolina to help the new owner of an old southern plantation, Sissy, unearth its dark history. A painful family secret reveals a tale of greed and neglect, and the team must help free its unwilling victim from her spiritual prison.

Sunday, October 17th, 2010

2: The Only Come Out at Night

Once night falls in the quaint New England Town of Weymouth, Massachusetts, a police officer's family is terrorized by demons. PRS arrives just in time with Terry and Stacey ready to vacate their home rather than suffer the advances of these spirit creatures. They have been scratched, pulled, pinched and pushed to the brink. Through investigation and research PRS must come up with a solution to this family's plight and try to save their lovely home.

Sunday, October 24th, 2010

3: Spirits of the Slave Dungeon

Ryan books a two-night case in a real haunted jail in Charleston, South Carolina, but PRS soon realizes the spirits themselves are being held there against their will and subjected to an unjust form of torture. PRS goes on a "ghost tour" and immediately something doesn't feel right. Someone or something is being exploited and it's not the public paying admission for the guide-led tour.

Sunday, October 24th, 2010

4: Ghost on the Tracks

PRS is called to a Berlin, New Jersey, to investigate David Michael's Salon. They soon learn that the building's proximity to deadly train tracks might be the true cause of spirit activity. The urban legend of a young mother's murder/suicide on the very same tracks blurs the line between fact and fiction, and it's up to PRS to "track" down the truth.

Sunday, October 31st, 2010

5: Supernatural Seduction

Myra Plant recently took over the The Campbell House Inn in Eugene, Oregon. Female guests claim to have had sexual encounters with an incubus-like spirit that they say may be tied to a family tragedy. Investigator Katrina invites the supposed entity to lie in bed with her.

Sunday, October 31st, 2010

6: Return of the Dead: Glove II

PRS returns to the site of one of their most famous cases, Daisytown, Pennsylvania, where they had discovered a glove print of an old miner that they determined was the spirit of a Great-Grandfather. The activity has intensified the wife, Lisa, risks losing her home and family. PRS must find a way to prove to a tormented wife and her non-believing husband, that they both just night be right.

Sunday, November 7th, 2010

7: Paranormal Detour

With time off between cases, Ryan suggests to the PRS team they choose a random town to investigate. They roll into St. Helens, Oregon, home of Twilight, where they learn about the long history of the paranormal in the area. After being directed to a potential paranormal hotspot, PRS launches into a full investigation of a town landmark and uncover a truly haunting past.

Sunday, November 7th, 2010

8: Ghosts of the Forgotten

The PRS investigation into the haunted Lake County Poor House in Painesville, Ohio, that for over a century and a half was a dumping ground for those society cast aside, becomes a journey through one PRS team member's troubled past. As Ryan performs a procedure from the fringes of paranormal science, he must preserve the team's fractured unity while they free the troubled spirits from their prison.

Sunday, November 14th, 2010

9: Who Is the Lurking Man?

The PRS go to Newcastle, California to investigate allegedly strong, paranormal activity at a home already cleared out by its terrified family, Nancy and her two sons. Ryan believes the home's location near Native American land may be reason for the haunting, and that the family may have invited the activity upon themselves.

Sunday, November 14th, 2010

10: Do Bad Things

After receiving a letter from Heather requesting PRS' help, Ryan and the team head to the city of Miamisubrg, Ohio, to help a grieving family and determine if the family's house contributed to the untimely death of a daughter. As the case continues, Ryan makes a discovery which threatens to cut the investigation short, but he doesn't want to leave a certain family member without providing disturbing answers.

Sunday, November 21st, 2010

11: Dwelling of the Dead

Mary, a single mom, claims she is being physically assaulted by a spirit in her home in Lexington, Kentucky. Ryan first explores a natural explanation for the alleged phenomena. But the client's five-year-old son, Bubba, also see spirits, and his sightings appear to line up with historical research into the home. Psychic/medium Michelle Belanger joins PRS for this case.

Sunday, November 28th, 2010

12: Haunted Homecoming

Ryan brings PRS to his hometown of Sumter, South Carolina, to investigate a chilling case where a young boy, T.J., was tragically shot and killed on a front doorstep while trick-or-treating on Halloween. Ryan reunites with his first paranormal investigation partner from high school, Christina, and they dig deep to find out if in fact the spirit of the slain boy still lingers near the site of the crime.

Sunday, November 28th, 2010

13: Bedroom Eyes

PRS travels to Marchand, Pennsylvania, to investigate a haunting that began after Mike and Kelly moved into an old family farm. Over the next three days, hidden tragedies are uncovered, latent psychic abilities are revealed, and a son confronts a lifetime of loss through an emotional plea from beyond the grave.
Season 6
Monday, April 11th, 2011

1: Haunting Connection

The PRS team is called in to help a young mother, Kimberly, tormented by an otherworldly connection to a teenage girl murdered in her Pittsburg, Pennsylvania neighborhood years ago. Could she have psychic ability or is there a more sinister force at work? PRS dives headlong into a harrowing investigation to determine the true source of the haunting.

Monday, April 11th, 2011

2: Hostage to Fear

The PRS team heads to New Ringgold, Pennsylvania to help Erika, Denice and Troy: their house has been haunted for years by lurking spirits. Upon arrival the team finds a family that has become prisoners in their own home. Ryan leads the team in investigating the history of the property and surrounding area, seeking to uncover answers to help this family take back their home.

Monday, April 18th, 2011

3: Permission To Do Harm

The PRS helps a Needmore, Pennsylvania, family allegedly plagued by poltergeist activity involving a mirror that levitated and shatters on its own. Tracey and Crystal initially thought the house might just be settling, but as their experiences continued and became worse, they knew they needed help. Ryan must track down the spirit and contain it before it does irreparable damage.

Monday, April 18th, 2011

4: Devil's Hostage

PRS arrives in Mount Morris, New York, to assist Greg and Samantha. When Samantha ends up with mysterious scratch marks on her back, PRS is called in to see if they are truly facing the devil. But her credibility is called into question, a struggle of another kind emerges for Ryan and the rest of the team.

Monday, April 25th, 2011

5: Vendetta

The PRS team investigates claims of supernatural revenge in the Pennsylvania Poconos. Sandra lives in Tannersville, Pennsylvania, with her daughter Holly and Holly's new boyfriend, Brandon. Did the paranormal move in with Brandon? Or did Holly's ex put a hex on her house and the entire family?

Monday, April 25th, 2011

6: Southern Discomfort at Sweetwater Mansion

PRS heads to the Deep South to investigate a haunted Antebellum Mansion in Florence, Alabama. The caretaker and volunteers at the property have many a tale to tell of paranormal activity. A dark past is discovered, possibly revealing the roots of the haunting and identifying the alleged spirits still lingering there today.

Monday, May 2nd, 2011

7: Get Out of This House

When an aggressive spirit stalks Paul, Crystal and their children in Monroeville, Pennsylvania, PRS is called in to investigate. When it is determined that the source of the haunting may have been unknowingly invited in, Ryan races to identify and hopefully defeat the entity before it's too late.

Monday, May 2nd, 2011

8: If I Should Die...

Proven paranormal investigator Ken Arrington leads a new class of characters as they try to help Wanda and her daughter Kelly in Huntington, Indiana, cope with what appears to be a demonic spirit in their home. Upon arrival, it becomes apparent the team's presence is unwanted when Savahanna becomes a target of the lurking presence. As the team works quickly to find answers, vital information comes to light, placing the clients at the vortex of a sinister force.