update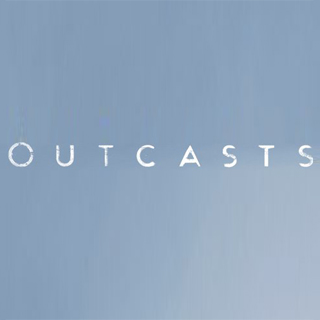 Season 0
not specified

1: Outcasts - Reach Out To The Stars

Featurette about the show.

not specified

2: Forthaven - Set Tour

Tour the set of Forthaven
Season 1
Monday, February 7th, 2011

1: Episode 1

The arrival of the last known transporter from Earth gives some new hope for the residents of Carpathia. Loyalties end up being tested though as the head of Forthaven's expeditionaries attempts to break away from the settlement.

Tuesday, February 8th, 2011

2: Episode 2

Cass, Fleur and Jack leave the settlement to try and find a a missing survival shuttle. Stella and Tate are confronted by their former foe Julius Berger.

Monday, February 14th, 2011

3: Episode 3

It is predicted that a super whiteout of unprecedented strength could hit Forthaven. Stella uses Tipper's mathematical ability to predict exactly when the it could happen and Tate begins to lock down Forthaven. Fleur, unaware of what could happen takes the AC baby back to Rudi. Cass ends up running into an old flame called Trix who is about to be married the following day.

Tuesday, February 15th, 2011

4: Episode 4

A rogue AC enters Forthaven and ends up attacking one of the citizens which prompts the PAS officers to take action in an effort to control the situation.

Monday, February 21st, 2011

5: Episode 5

A man arrives at a bar in Forthaven with a load of diamonds and stories of "bodies" outside the compound. He claims that he lives by Carpathia's ocean which seems to be impossible as it's known as a radiation hotspot. After a fight breaks out and Cass and Fleur are called in and they end up following the man.

Sunday, February 27th, 2011

6: Episode 6

When missing expeditionary Josie Hunter walks back into the settlement, unharmed, the jubilant air quickly takes a darker tone. Josie is different, her children cannot communicate with her, and reports of her violent behaviour circulate. Tate and Stella must find out what is behind this changed Josie, and begin to come to terms with what is really at work on the planet.

Sunday, March 6th, 2011

7: Episode 7

Cass's past smashes into his present when he finds a note threatening to expose his real identity. Stella and Tate must now face the prospect of another, superior, hostile life force on Carpathia and discover a way to communicate with it.

Sunday, March 13th, 2011

8: Episode 8

A new virus - C24 - hits Forthaven. Berger seizes his opportunity, blaming the virus on the ACs, and exposing Fleur's true origins in an attempt to undermine confidence in President Tate.